This post may contain affiliate links to things like tours, hotels, Amazon associates and products. These help me earn a small commission at no additional charge to you.
Since I started travelling full-time last May, this is the only month I haven't actually travelled.
In fact, September 2019 might be the month of my life I left the house the least!
BTW – I started this series when I began working online and travelling full-time in May 2018. Read my other monthly round-ups here.
I have been super lazy this month. It was needed. This year I've been to Hungary, Singapore, Malaysia, Thailand, India, Taiwan, South Korea, Germany, Czech Republic, Slovakia, Romania and Bulgaria.
I'm so grateful for the life I've built but also zzzzzzzz. Towards the end, I was not functioning at full capacity and struggling to make the most of destinations while also working online.
Two months at home has flown by. I haven't had my usual workload because freelance writing clients are notoriously unreliable and I also haven't caught up with everyone because many of my friends live in different cities and the time's slipped away. But I've seen most of my close friends and spent tons of time with family so I'm happy.
I've also got up to date with my blog by writing 40 new blog posts. I'm really hoping to monetise my blog soon so I feel I'm on the right track. I've also caught up on sleep and home comforts and I finally feel excited to travel again.
During September, I took 2 trips to London and did a few things I'll catch you up on…
BorderlessLive blogging conference
I booked to go to my first blogging conference in London which turned out to be awesome. I was super nervous about speed networking where you chat with brands about your blog and what you can offer. I'd never done anything like it before but I got business cards printed and it was totally fine! Good practice.
The sessions and workshops were useful but the best bit was meeting other bloggers. There were loads of people I'd been following online for ages who I was excited to meet. If you're looking for inspiration, follow my new friends Sophie from @thirdeyetraveller, Catrina from @24hourslayover, Charlie from @wherecharliewanders and Caroline from @c.k.travels.

There was also a silent disco and wine buffet which resulted in me getting home at 5am. But who is surprised anymore?!
An Asian day out in London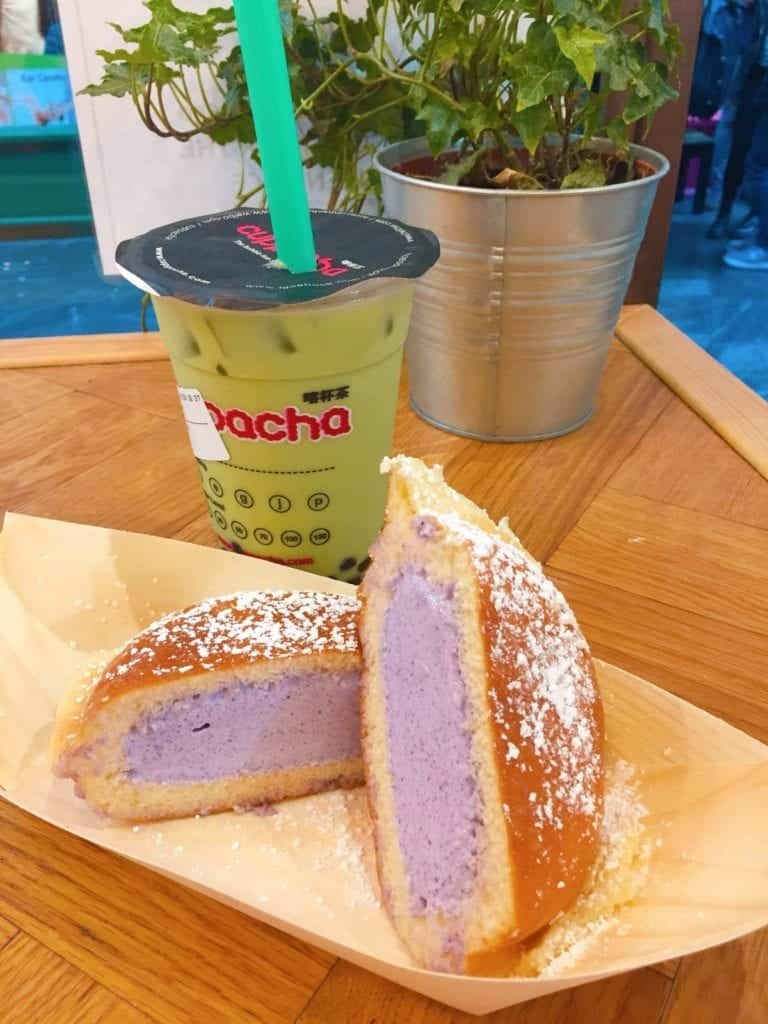 I took a second trip to London to stay with my pal Hannah and we ended up hunting for all my favourite Asian foods I'm missing. When I'm at home I stay with my parents in a small town so there's no bubble tea to be found, sob. In London we ate:
Filipino desserts at Mamasons in Chinatown. These ice cream sandwiches flavoured with taro were great. I didn't try the halo-halo as I wasn't the biggest fan of the national Filipino dessert when I travelled there. It's made with ice cream, sweet potato, jelly, beans and anything else you can throw in.
Bubble tea from Cuppacha, Chinatown. I can't believe how long the queues were! I waited it out for a matcha bubble tea because I am obsessed.
Bun rieu at Pho in Spitalfields. There are a few branches of this restaurant in London but I'd yet to eat there. My bun rieu (crab noodle soup) wasn't exactly the same as in Vietnam but still very tasty.
Best meal in September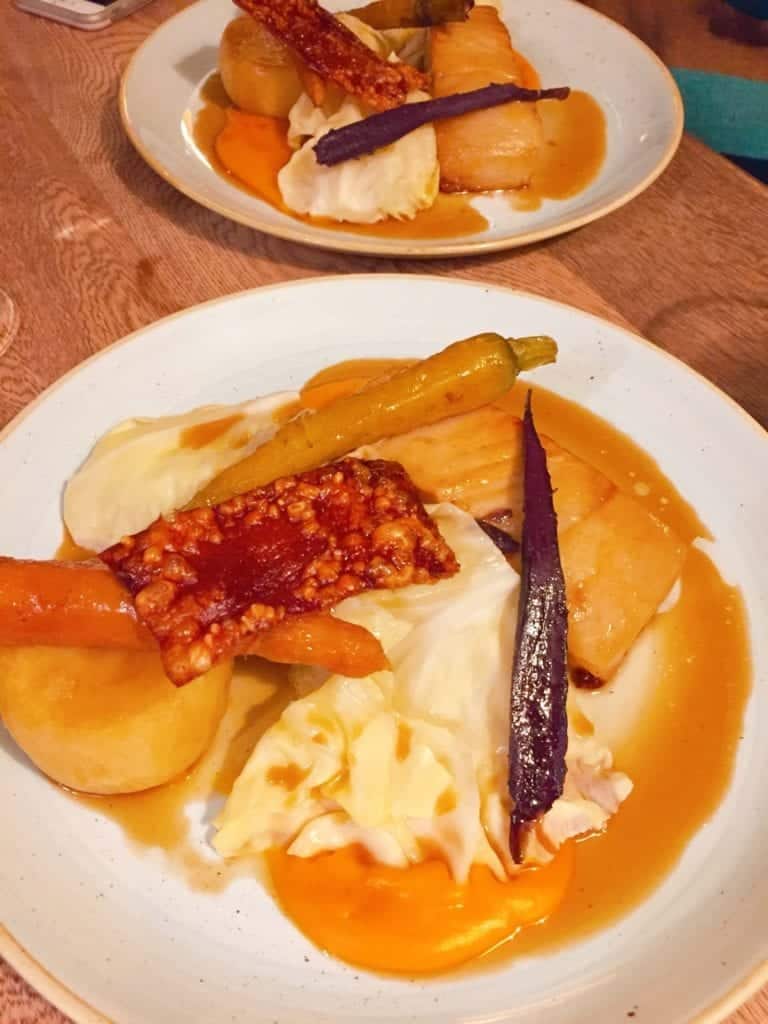 This is a good one. My friend Jenny and I entered her gorgeous dog, Summer, into a cutest dog competition at a local pub. Of course we won because she's a beaut!
We had a 3-course meal and bottle of wine as our prize. I had truffle gnocchi for starters, slow-cooked pork belly with all the trimmings for mains and a bitter chocolate tart for dessert. It was probably the fanciest meal I'll ever eaten; a nice treat before I get back to street food life!
In September I was reading/watching/listening to…
Reading – The Ice Twins by Sean Thomas. This was so freaky – I don't think I've ever felt so tense reading a book before. Highly recommended if you like horror.
Watching – Japan with Sue Perkins. This documentary was an interesting look into Japanese culture including the dropping population, overwork and quirky customs. It focussed on the good and bad with an impartial take. Japan definitely has its issues but it made me want to go back.
Listening to – more What the Pho podcasts in prep for my Latin America trip.
What's next?
The main exciting update of this round-up is my upcoming plans. On October 9th I fly to Miami for 2 days because it was cheaper than going to Mexico direct. I'm looking forward to exploring the Miami street art, hitting the beach and exploring Little Havana on a food tour.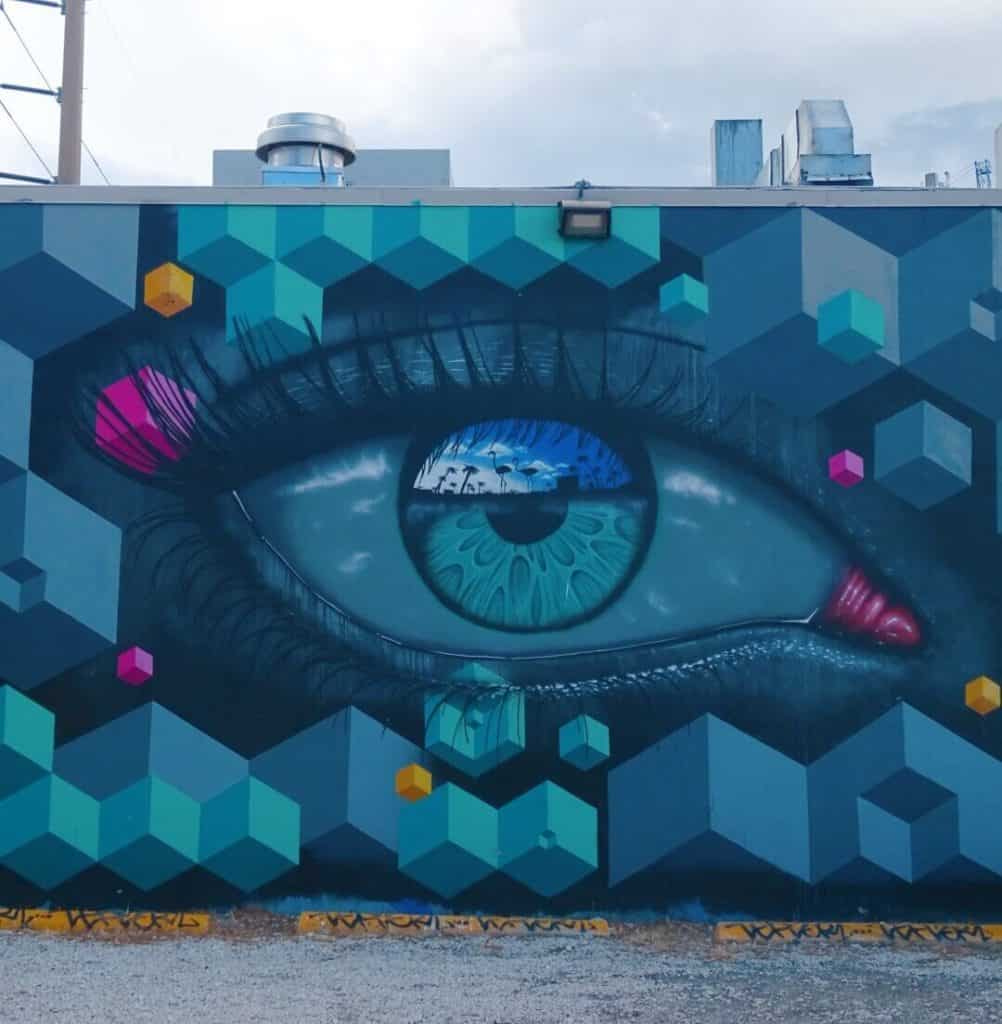 Then I fly to Mexico City where I'll stay for the rest of the year, aside from some return trips around central Mexico. I'm really excited to visit Oaxaca for the Day of the Dead celebrations.
I'm looking forward to basing myself somewhere and getting to know it well. Moving on every few days is simply too tiring when I work online, although I do plan to do this early next year when I backpack through Central America.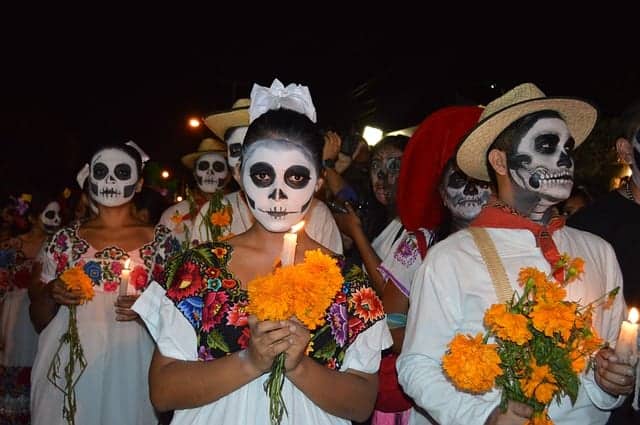 It's going to be a BIG trip so I hope you'll stick around to follow it!
Thanks for reading!
Read my other monthly round-ups here.
See you next time,
Rose