This post may contain affiliate links to things like tours, hotels, Amazon associates and products. These help me earn a small commission at no additional charge to you.
Omg. What a title to type out: 'Moving to Mexico'.
BTW – I started this series when I began working online and travelling full-time in May 2018. Read my other monthly round-ups here.
Never did I ever expect to be moving to Mexico. In fact, I've been thinking about life a lot this month. A few years ago when I worked 9-5 and enjoyed my work and colleagues and London, I never had this on the cards.
I'm not one of those people who quit their job or life because they hated it. I just knew what else was out there. Or rather didn't know and wanted to.
I digress. As usual.
Where was I in October 2019?
I was at home working from my laptop and prepping until the 9th. It was great to be home and see friends and family. But everytime I come home, I seem to have slipped further from the people who were once the same as me. Whether it's houses or marriages or babies, there's a gap that widens. One that doesn't really matter but keeps me on the edge of my seat rather than sinking back into it.
While I loved being at home, I'm aware that I don't have a life in England right now. I have friends and family but not an employer, a routine, a favourite coffee shop, a gym. A purpose.
As soon as I set foot on foreign soil, I felt the wind in my sails again; the spark of adventure that's as much a part of me as my hair and my teeth. My favourite feeling is the air hitting my lungs as I step out the airport. Will it be humid? Will it taste and smell different? The unknown is my thing.
Welcome to Miami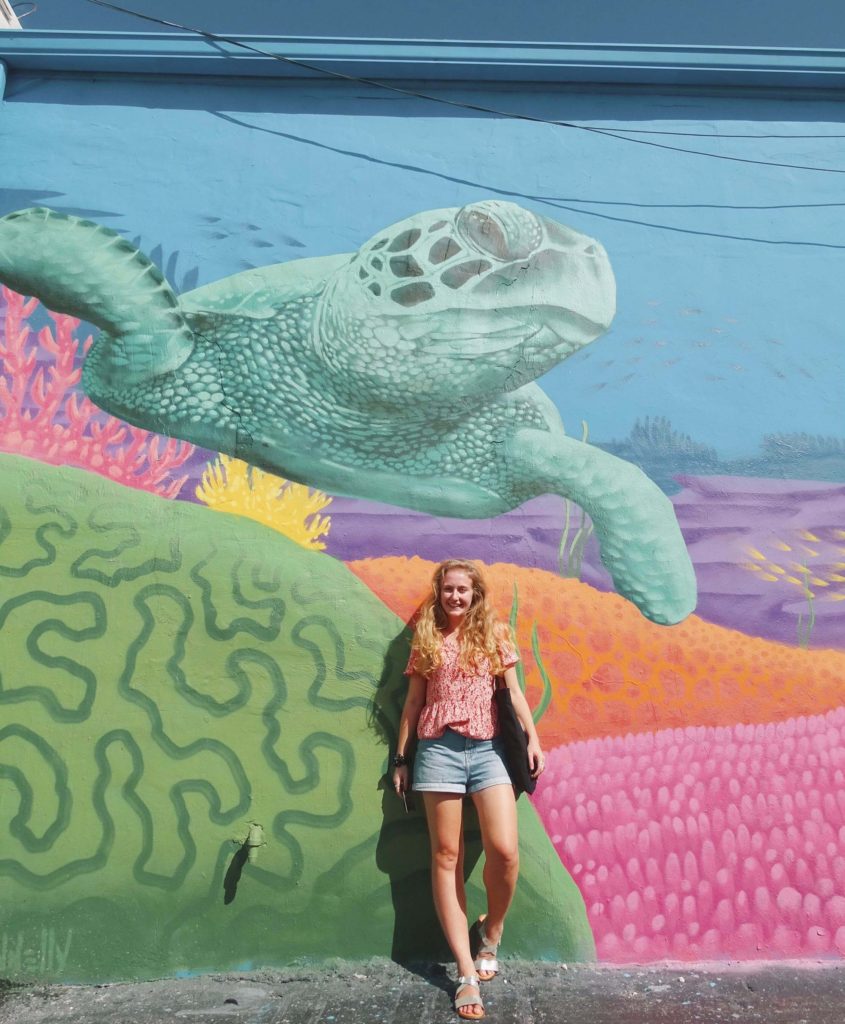 It was the same price to stop in Miami en route to Mexico City from London as it was to fly direct so I decided to spend 2 days in Miami. I know it's better for the planet to take one flight but I was curious about this new city with its street art and Hispanic culture. It had been 8 years since my last trip to the States so I thought why not?
There were three main things I wanted to do in Miami: visit Little Havana (the Cuban neighbourhood), spot street art in Wynwood Walls art district and bask on Miami Beach. All three were awesome. Similar to what I expected but not quite; often the way with brand-new places that you've visualised.
Miami was crazy expensive so I was happy to leave!
Mexico City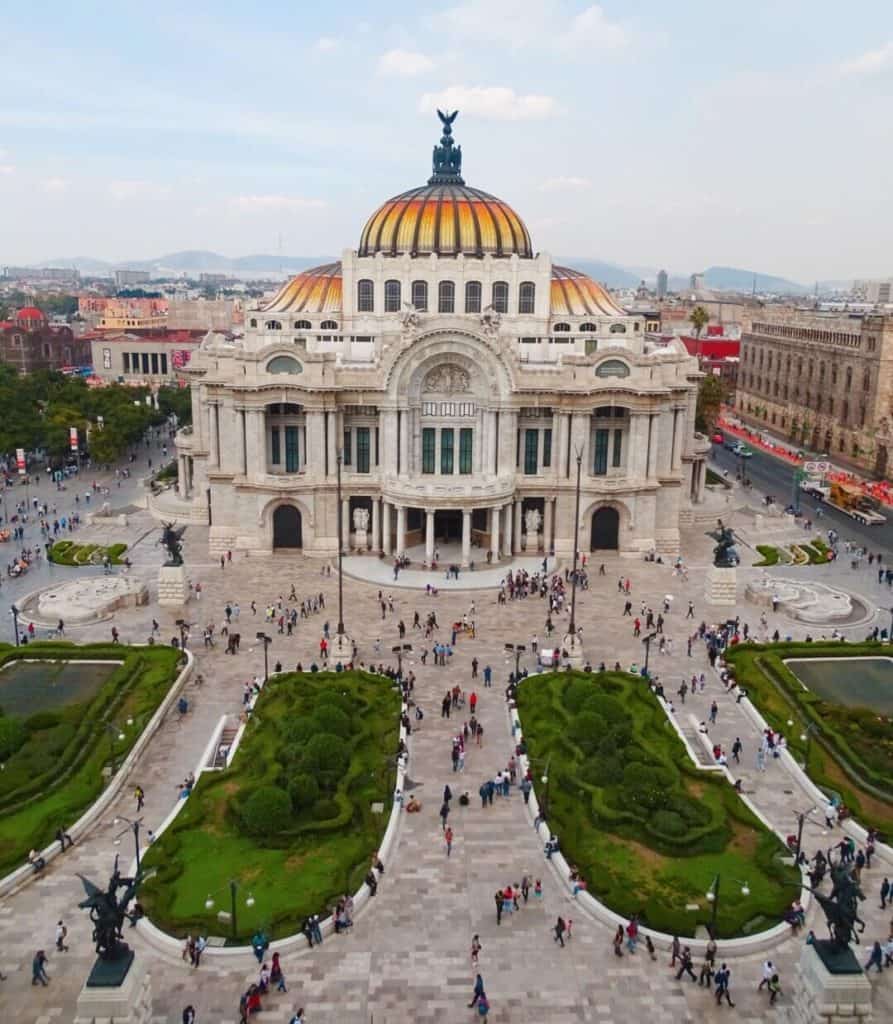 Well hey, Mexico City!
If you don't know, this is my base for the next few months before I start on the rest of Latin America. I guess you could call it home for now!
Mexico City was another place I'd visualised, dreamed of and dropped pins on Google. Another place similar to what I'd expected but not quite. I knew there were hipster neighbourhoods and abundant street art and street food.
But I didn't expect the daily downpours or cold temperatures at night. Or the warmth as locals smiled at me for no reason; as an old man held his umbrella over me despite us not being able to communicate. This is why you have to travel – things are never exactly as you expect them.
So far I've tried out two cool neighbourhoods in Mexico City, staying in an Airbnb in hipster Roma for the first week and a second Airbnb in Coyoacan for the following two. Coyoacan is so pretty and charming although Mexico City is a pain to get around so I felt a bit out of the way. I'm looking forward to basing centrally again when I get back from my trip down south. Roma and Condesa are the two best neighbourhoods for expats, I think.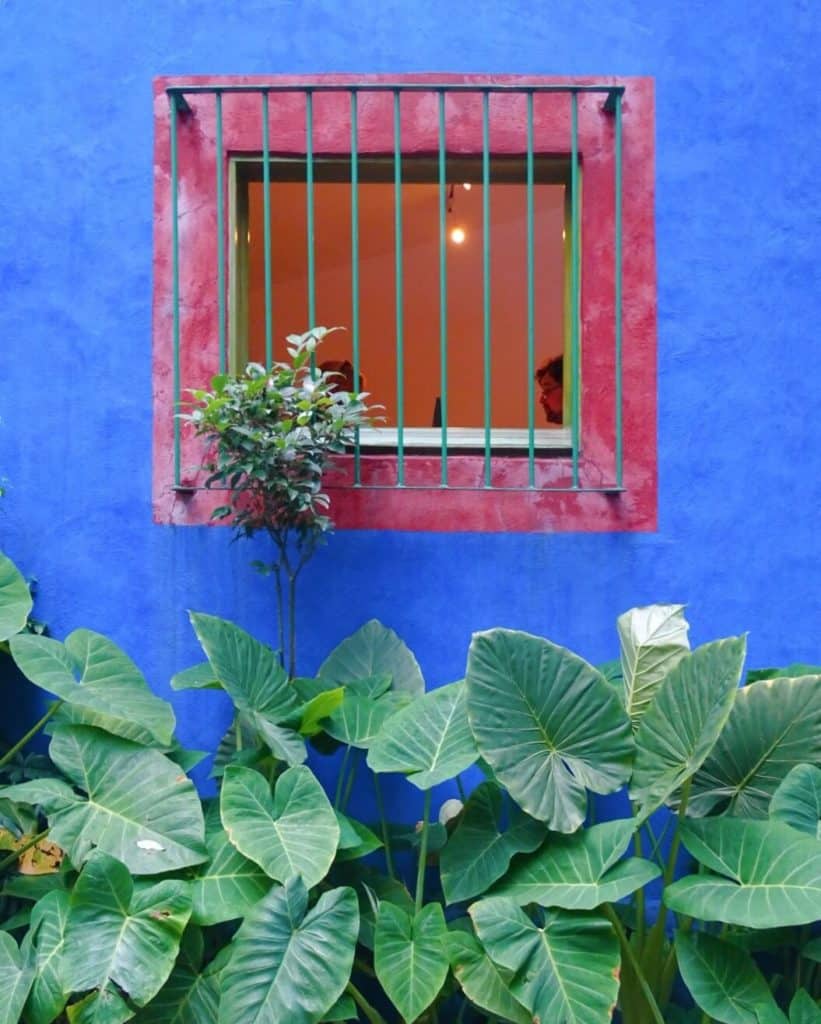 Best meal in October
Um, literally every single Mexican dish!
My new favourite food is mole, a savoury sauce made with chilli and chocolate. Mexican food is so much better than I ever anticipated. But let's face it, I've only eaten it in the UK (minus that time I went to Cancun on spring break and I don't think that really counts as visiting Mexico!). I'm in food heaven from dawn to dusk.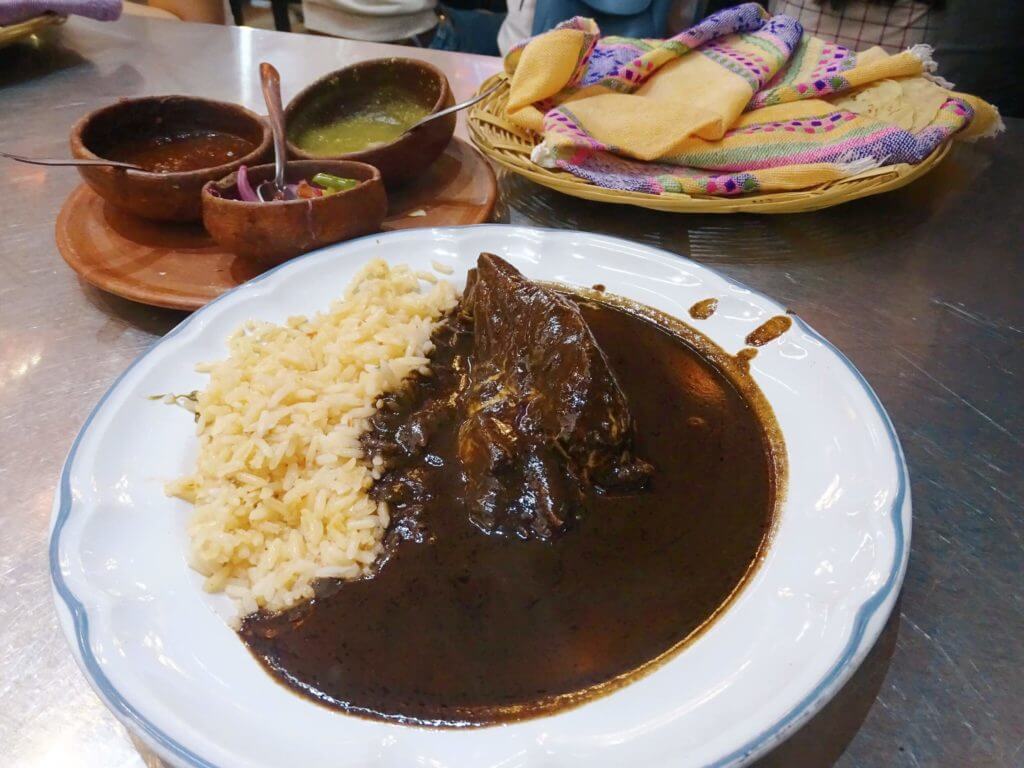 In October I was reading/watching/listening to…
Reading – The Trespasser by Tanya French. Every single one of her books is a nail-biter.
Watching – Narcos Colombia. I won't be telling any Colombians about this when I visit because I know they hate the fame of Pablo Escobar after all the bad things he did to their country. But I just can't believe the whole thing is so real and so recent. I'm shocked and fascinated.
Listening to – the She Did She Can podcast recommended by my friend Ellie from the Wandering Quinn.
What's next?
While I'll be in Mexico City for the rest of the year, I'm on a fun trip 'til mid-November. I'm currently in another city in southern Mexico called Oaxaca. I knew I wanted to visit this colourful foodie hub anyway but I've timed it around the Day of the Dead celebration which is a real bucket list experience I was keen to have in Mexico.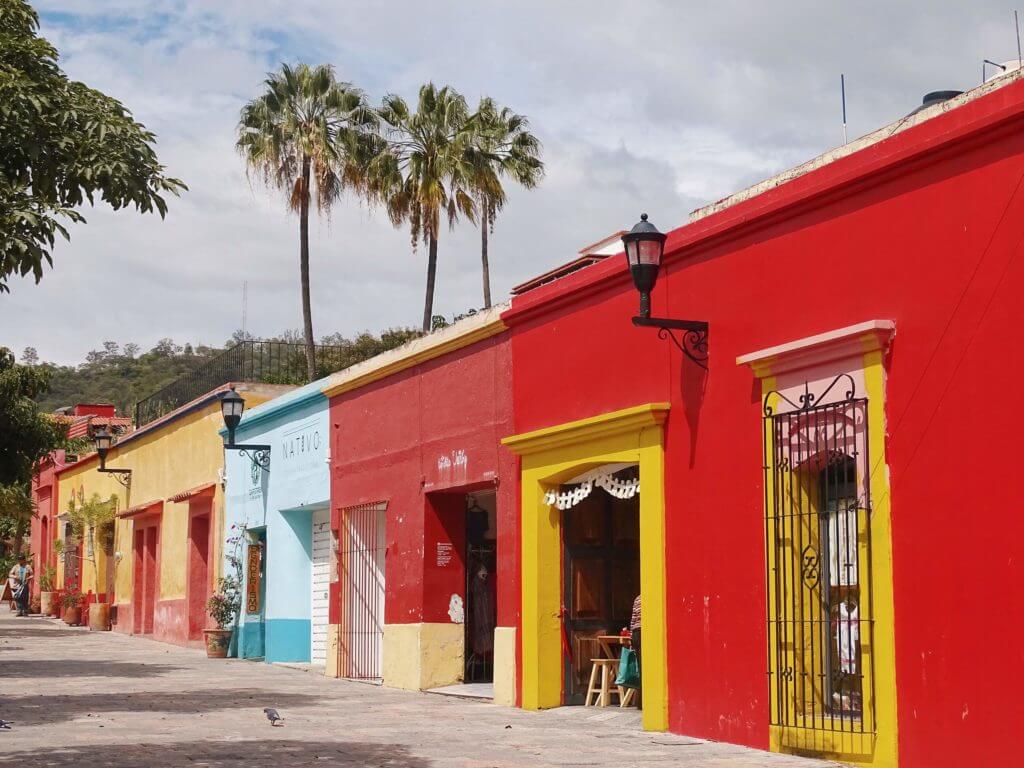 From Oaxaca, I'm headed to a beach town called Puerto Escondido that I've heard great things about. It's been so long since I relaxed on the beach and I can't wait to do it Mexico-style. With fish tacos.
I'll be away just under 2 weeks and back in Mexico City mid-November. I've booked a month in an Airbnb so I won't be leaving anytime soon! In fact, I hope to stay in Mexico until March 2020 before making my way into Central America.
Thanks for reading!
Read my other monthly round-ups here.
See you next time,
Rose