This post may contain affiliate links to things like tours, hotels, Amazon associates and products. These help me earn a small commission at no additional charge to you.
Well, look who survived her first month in Mexico!
That weirdly sounds like I was not expecting to survive it. Not the case, I assure you. I had high expectations for Mexico but it's safe to say they've been exceeded and it's now my third favourite country ever, topped only by Vietnam and India.
I started this series when I began working online and travelling full-time in May 2018. Read my other monthly round-ups here.
Where was I in November 2019?
Mainly in Mexico City, my new base. I love this city especially my nearby neighbourhoods, Condesa and Roma. These parts of Mexico City are very stylish and cool, not to mention pretty and leafy. I don't think they'd fit with many people's vision of Mexico: European-style mansions and tree-lined walkways. But this is the diversity of Mexico.
Not only are there amazing restaurants in Roma and Condesa but they're ideal places to work online with lots of Wi-Fi cafes and co-working spaces.
My life in Mexico City has also been enhanced by the fact I've made some amazing friends, mainly via online-turned-real-life connections. I love solo travel but one of the perks of staying somewhere longer term is building deeper connections than the 'what do you do, where are you from?'s that frequently frustrate me backpacking.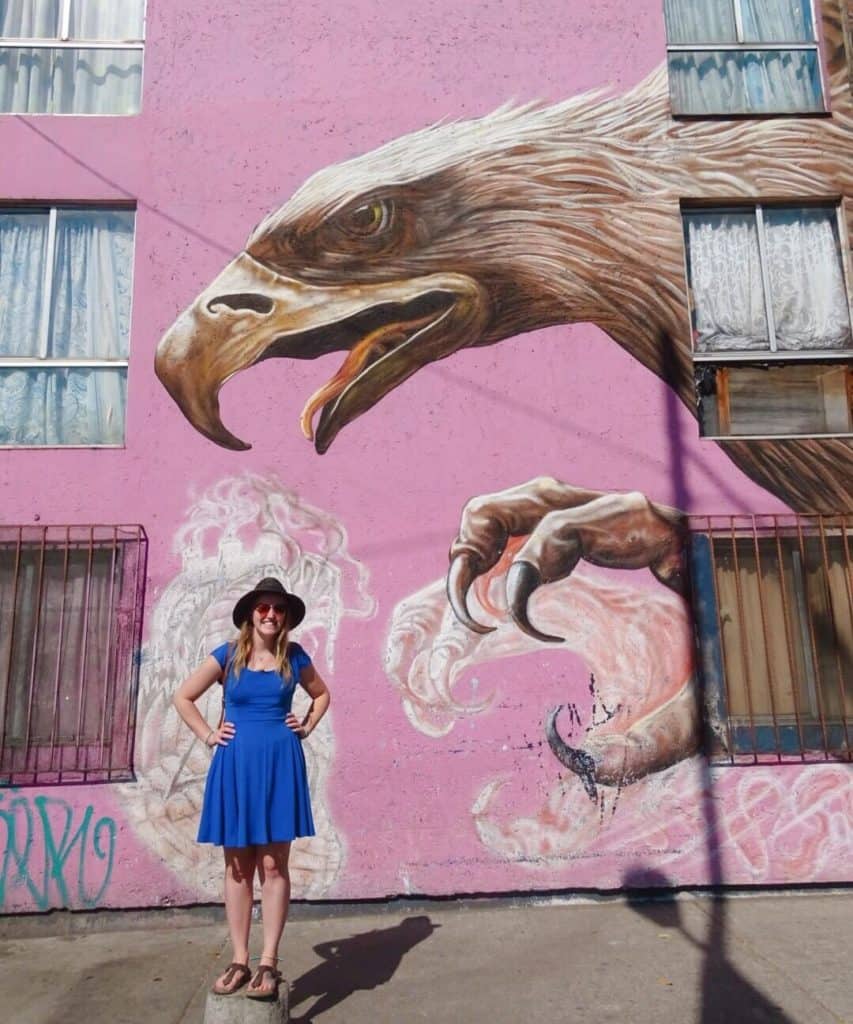 In early November I also took my first proper holiday in Mexico and explored a few new places. These were…
Oaxaca
Pronounced 'Wahaka', this colourful, low-rise city was my favourite place in Mexico… Until the next place, then the next…
Things I did in Oaxaca
Visited Hierve en Agua, a 'petrified waterfall' and enormous stalactite, only two of its kind in the world
Mountain biking around the local villages, many at 2,000 metres elevation
Found the Oaxaca street art and learnt about Mexico's politics and struggles through it
Ate everything! Mole, a chili and chocolate-based sauce, is my new favourite
Made my own Oaxacan hot chocolate at a bread and chocolate festival (yes, that's a thing)
Visited Monte Alban, the remains of a 2,500-year-old pre-hispanic society.
Day of the Dead in Oaxaca
Spending Day of the Dead in Oaxaca gets its own section because it was one of my best travel experiences to date. This Mexican festival dates back centuries and takes place from the 31st of October to 2nd of November each year. It's thought that the spirits of the deceased come back for these dates, so the locals celebrate with giant parties.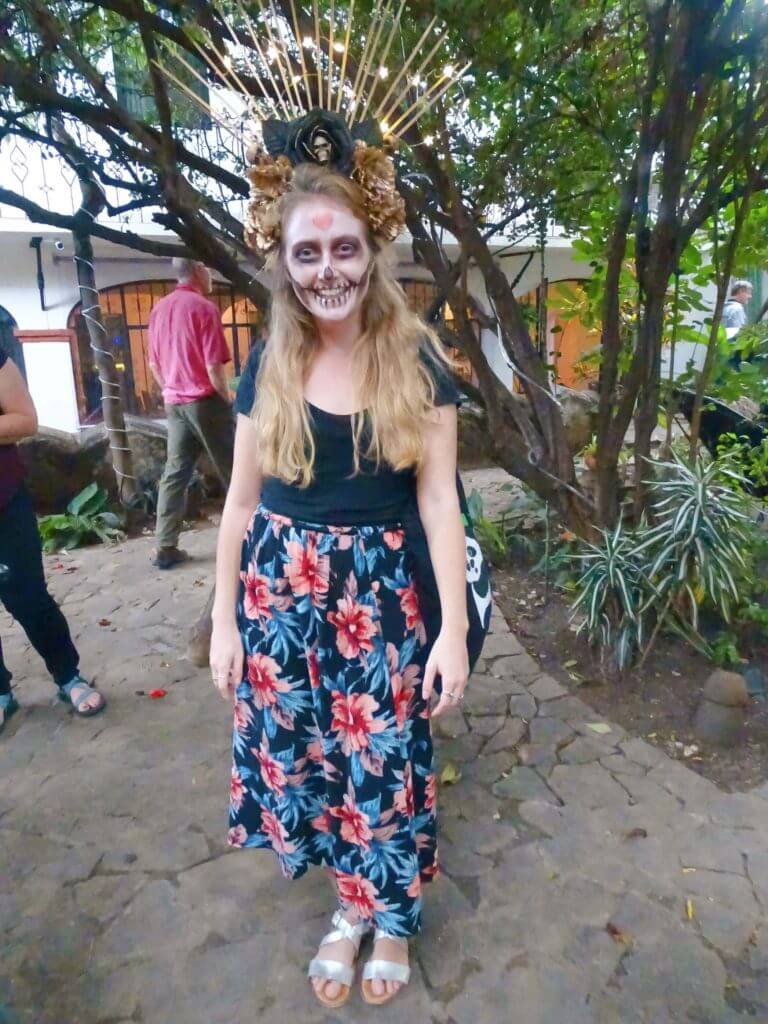 Graveyards turn into festivals with live bands, roaming musicians and elaborately decorated graves. Households display giant ofrendas, essentially shrines to their relatives, complete with food, candles and marigolds to help guide the spirits home.
I'm so grateful I got to celebrate this festival while in Mexico. I've never experienced anything else like it around the world. Mexicans see death differently to other cultures and it's so refreshing and interesting.
Puerto Escondido
After I left Oaxaca, I travelled on to Puerto Escondido which is still in the state of Oaxaca but a very windy 10-hour drive away through the mountains. This beach town on the coast was super chill and way less developed than some of Mexico's coastal areas.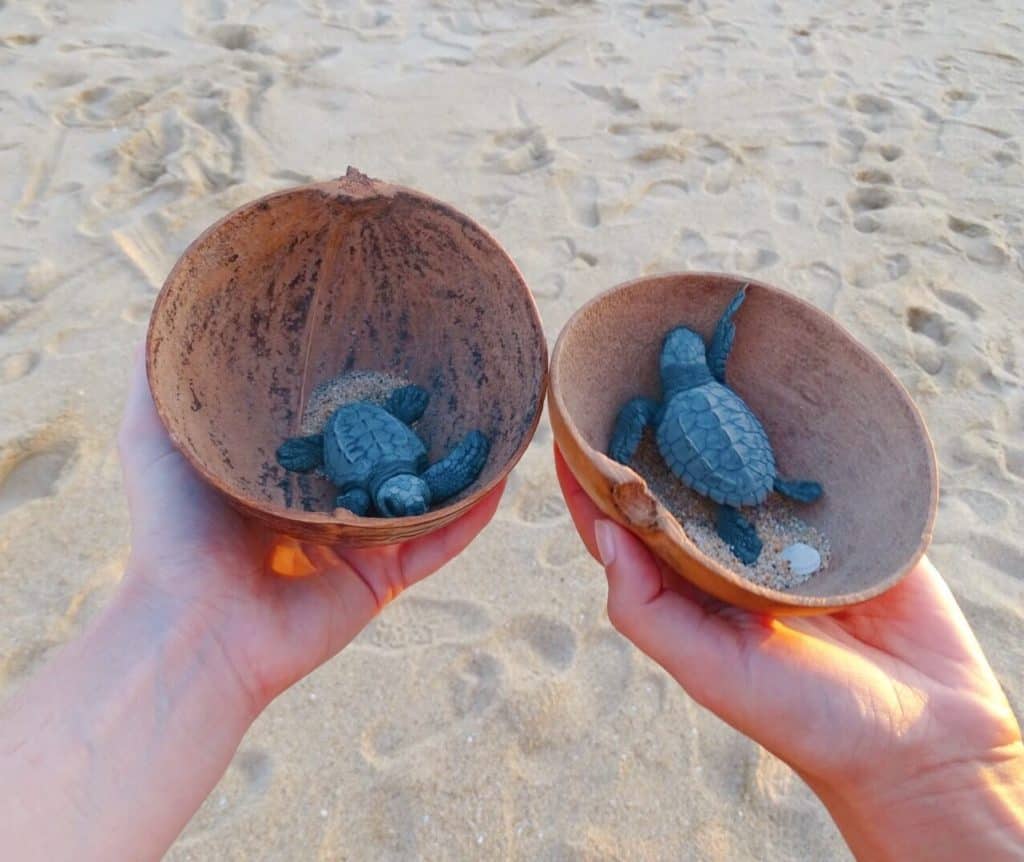 Things I did in Oaxaca
Helped out with an ethical turtle release (poachers take eggs from turtle nests as they're commonly sold in markets and eaten)
Watched dolphins jump on an early morning boat trip
Stayed in a fun hostel and went on some nights out
Watched sunset at a point where the lagoon meets the sea then swum with glowing plankton in the eerie black lagoon waters.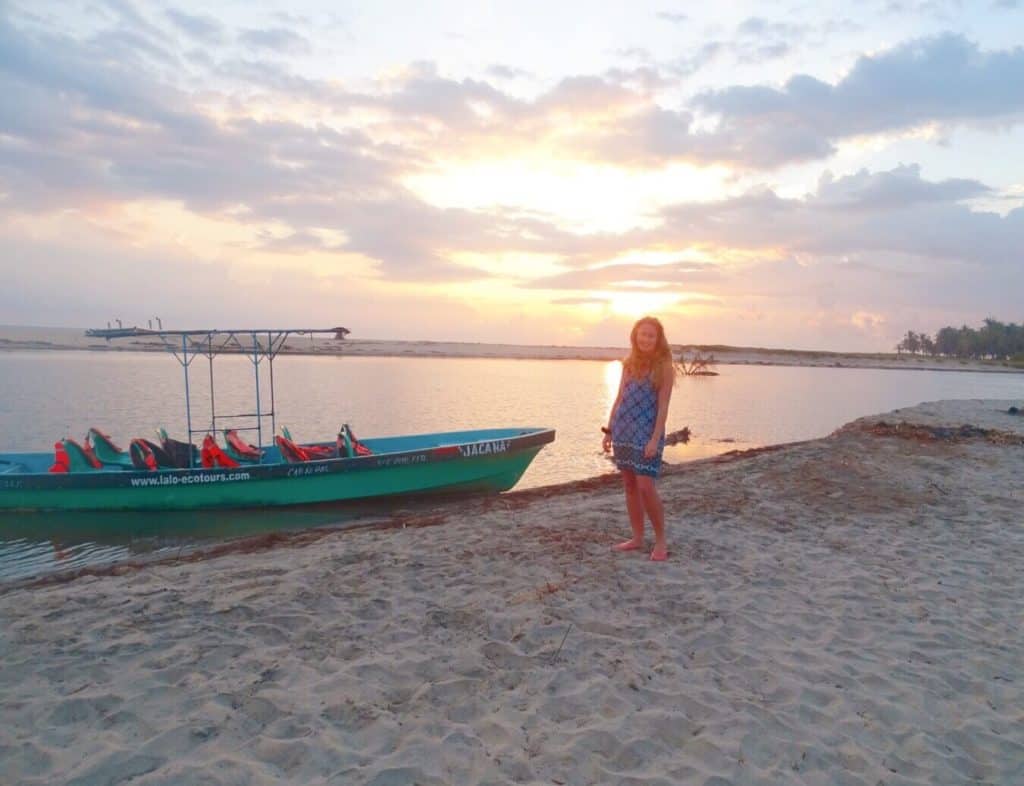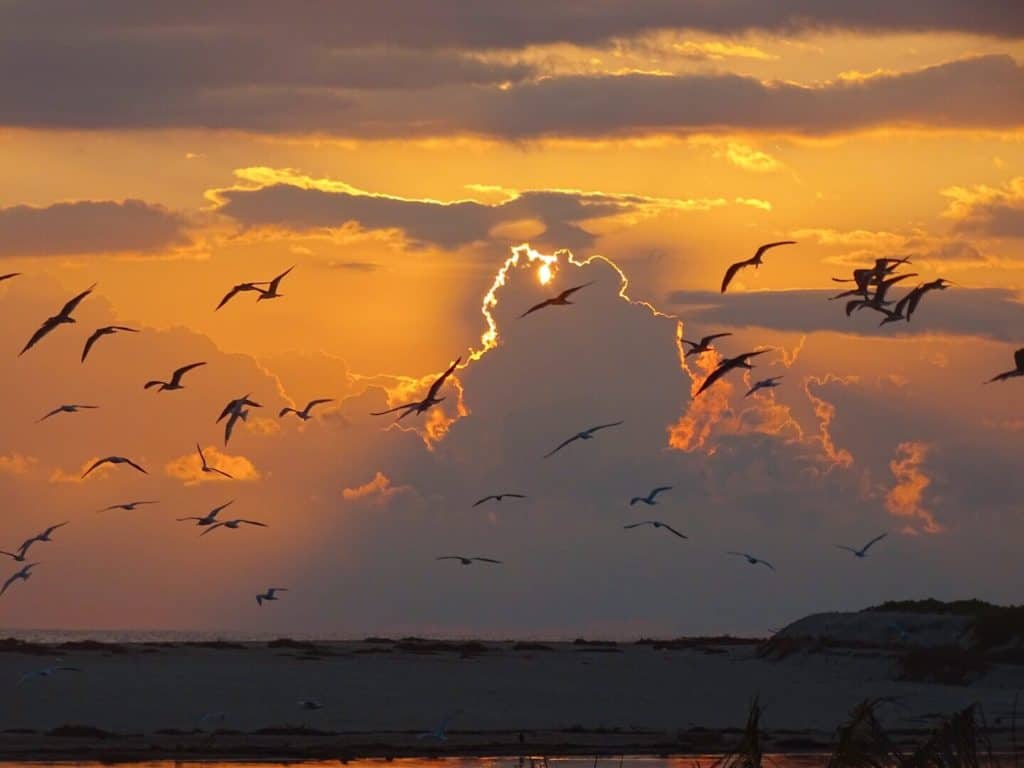 Puebla & Cholula
A couple of weeks after my Oaxaca and Puerto Escondido trip, I took a quick 2-day excursion from Mexico City. Puebla is the name of the state as well as its capital city.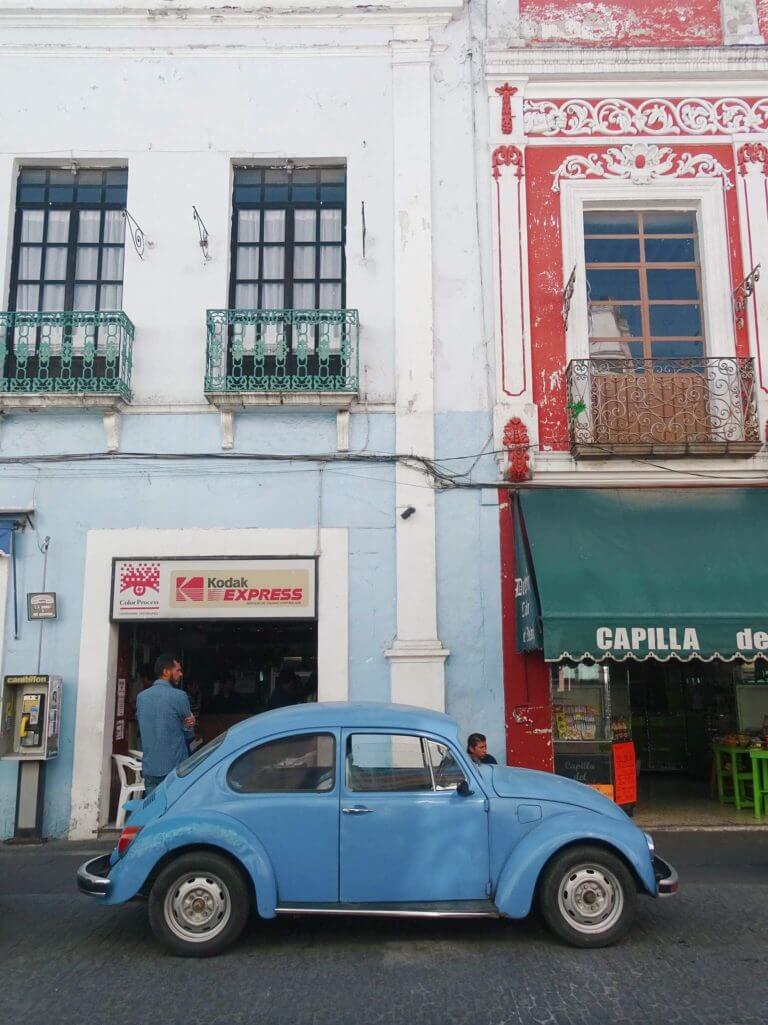 If I thought Oaxaca was the most charming place in Mexico, I then replaced it with Puebla. It was heaven: arty, foodie, cultural, charming. Mexico just keeps rolling out these destinations!
Things I did in Puebla:
Ate mole in its birthplace and tried the national Pueblan dish of chile en nomads (a giant stuffed chili in walnut sauce – amazing!)
Took a day trip to Cholula, a gorgeous town known for having the biggest pyramid in the world
Visited Calle dos Dulces, a whole street dedicated to sweets!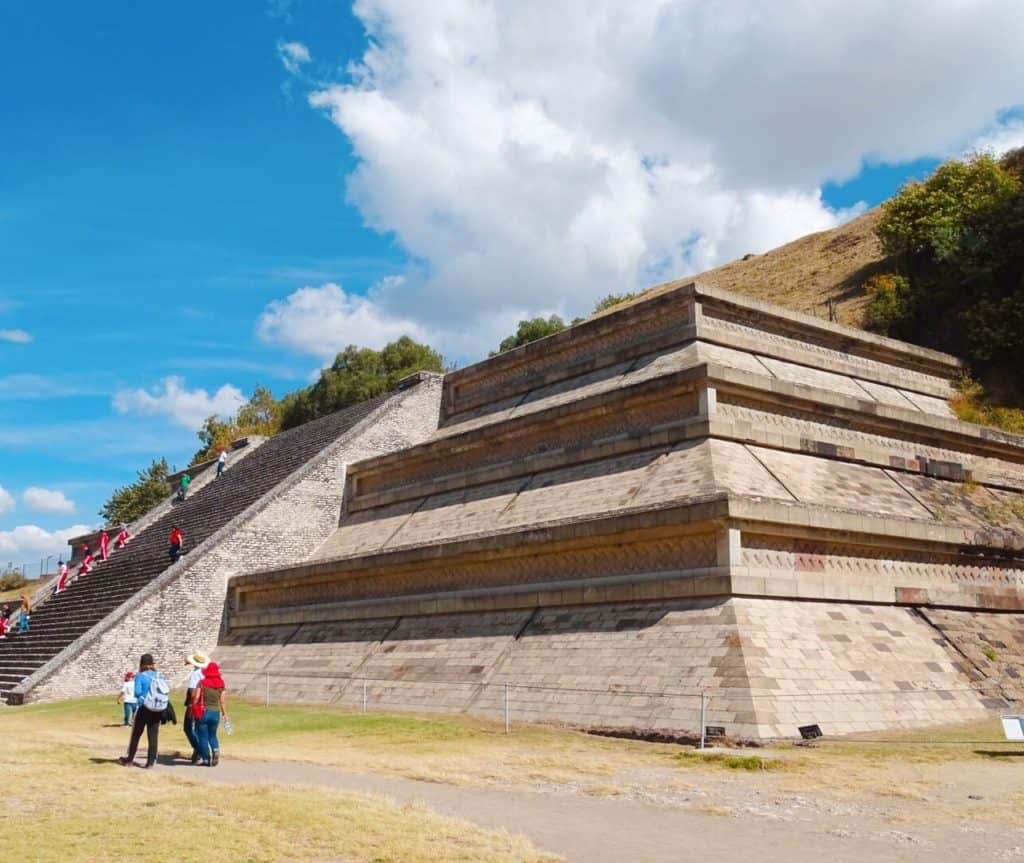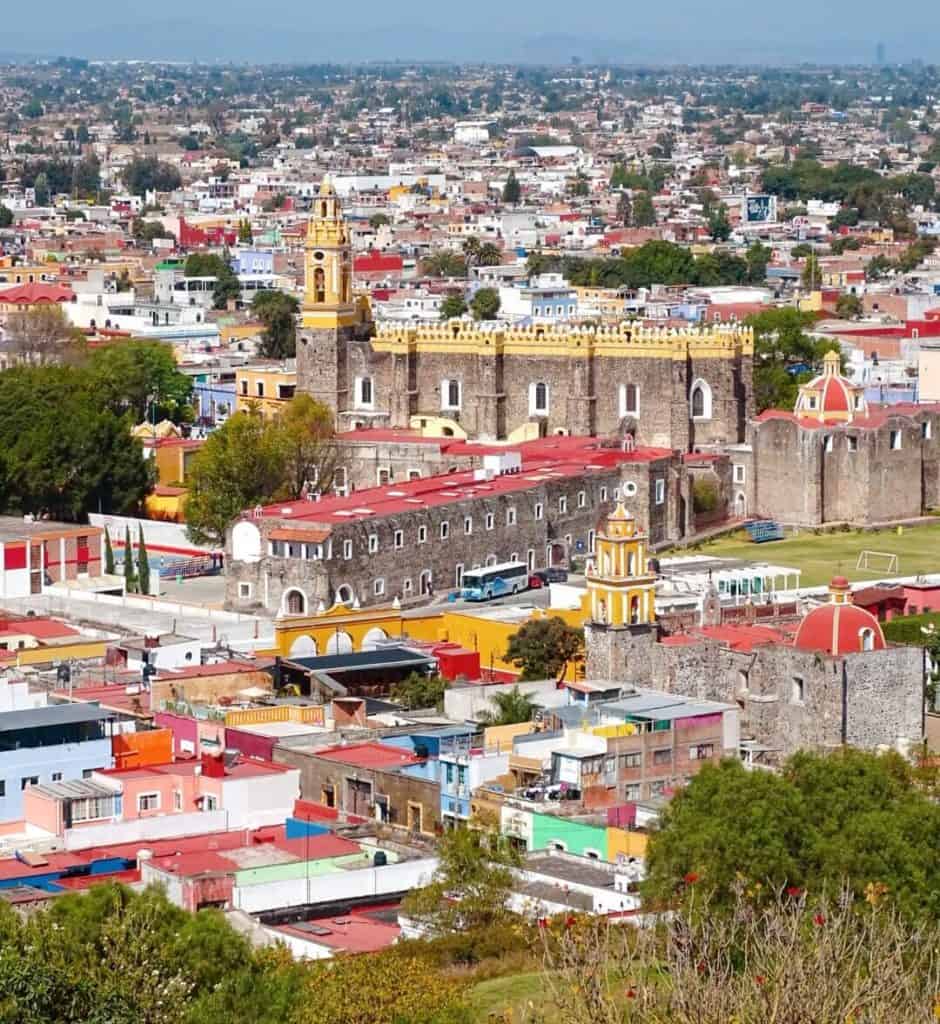 Best meal in November
Mole for sure! But all the tacos, quesadillas, enchiladas and tortas (giant sandwiches) weren't bad either. There are so many amazing Mexican dishes to try; I'm in heaven!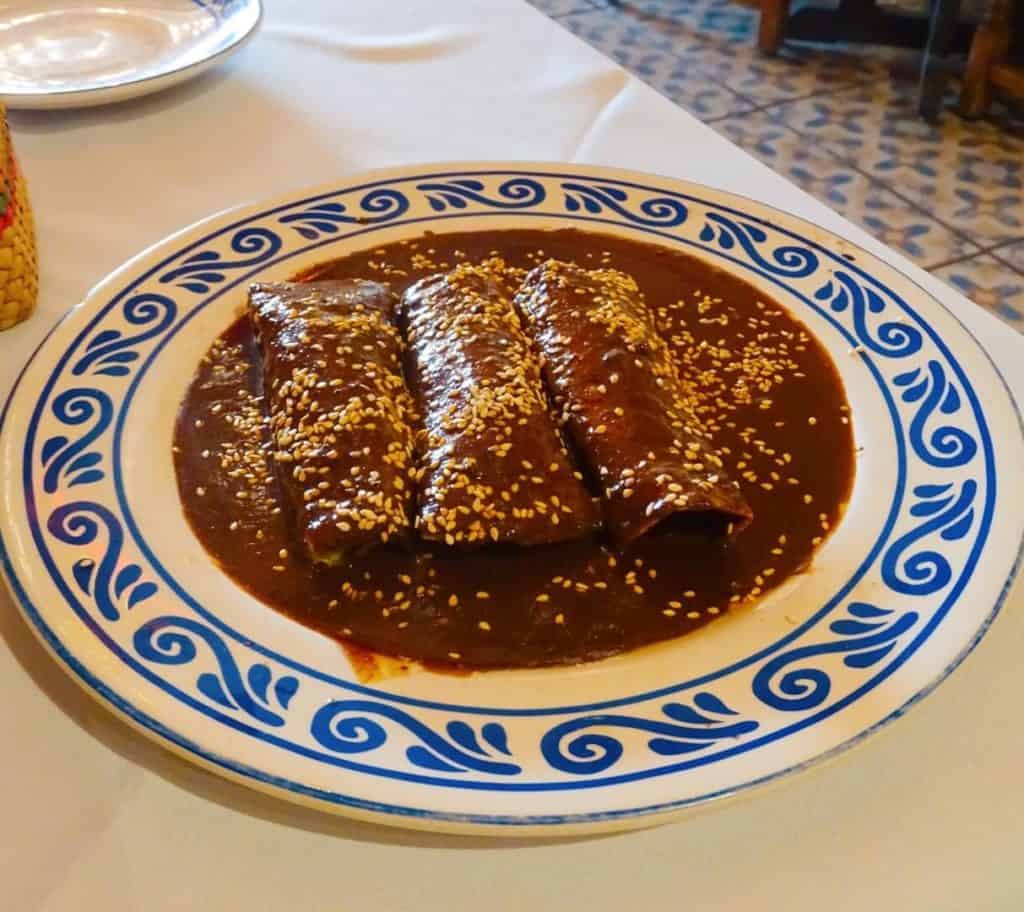 In November I was reading/watching/listening to…
Reading: The Trespasser by Tanya French, same as last month. It's great but I've been so busy.
Watching: The Taco Chronicles, documentaries about the Mexican drugs trade (all on Netflix)… Anything to learn more about Mexico, basically.
Listening to: Nada. Send me travel podcast suggestions please!
What's next?
I'm in Mexico City catching up on work until my next trip which is mid December. I'll be away for 2 weeks visiting new places north of Mexico City. I'm hoping to visit 4 new places in a 2 week trip and return to Mexico City again in January. Will tell you all about it next month!
Thanks for reading!
Read my other monthly round-ups here.
See you next time,
Rose