This post may contain affiliate links to things like tours, hotels, Amazon associates and products. These help me earn a small commission at no additional charge to you.
I spent the first half of December working hard from my base of Mexico City so I could get my work done and take the latter half of December off. That's the nice bit of being freelance: you can do that without using up annual leave.
However I did have one magical experience during my couple of weeks of work…
… Hot air ballooning over Teotihuacán Pyramids with Tinggly, a company who I worked with through my blog. I'd never been on an air balloon before and it was amazing. Probably my all-time favourite experience I've had through this blog!
For the second half of December, I set off on a 2 week trip around a few places in Mexico I'd been keen to visit for a while. These included…
San Miguel de Allende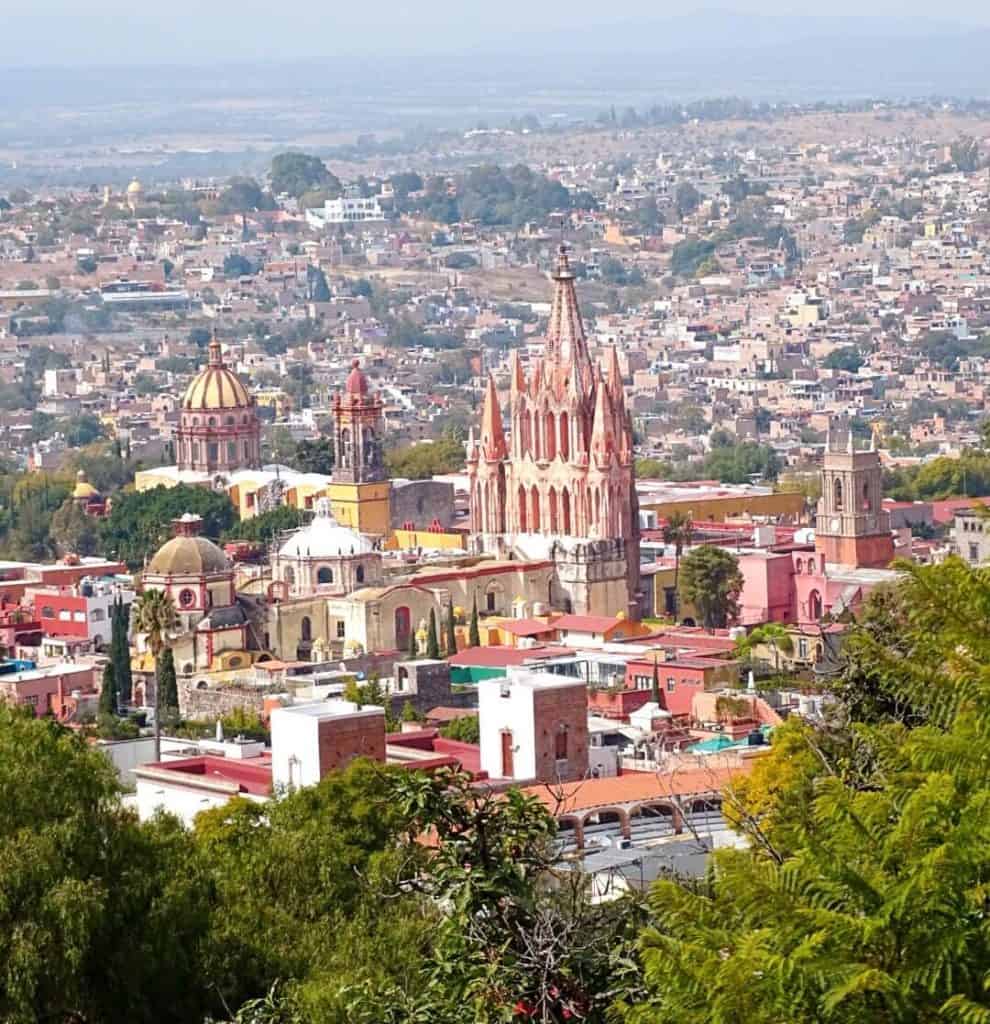 The first stop on my trip was San Miguel de Allende which is a city in Guanajuato state, about 4 hours by bus from Mexico City. It's a really sweet and pretty place although probably my least favourite of the 3 cities I visited on this trip. It's known as an American & Canadian retirement town and it felt less 'Mexican' as a result.
However there was some amazing food. In 2 days there I ate bacon and egg chilaquiles (England meets Mexico?), fish tacos, street food, and churros stuffed with gooey chocolate and a hot chocolate on the side, the best way to eat churros!
I also made a friend, Hannah, there who I ended up travelling with for most of the Christmas trip, and we took a trip to the natural hot springs just outside of San Miguel de Allende. As temperatures dropped to 2 degrees during December, wallowing in the hot waters was well recieved.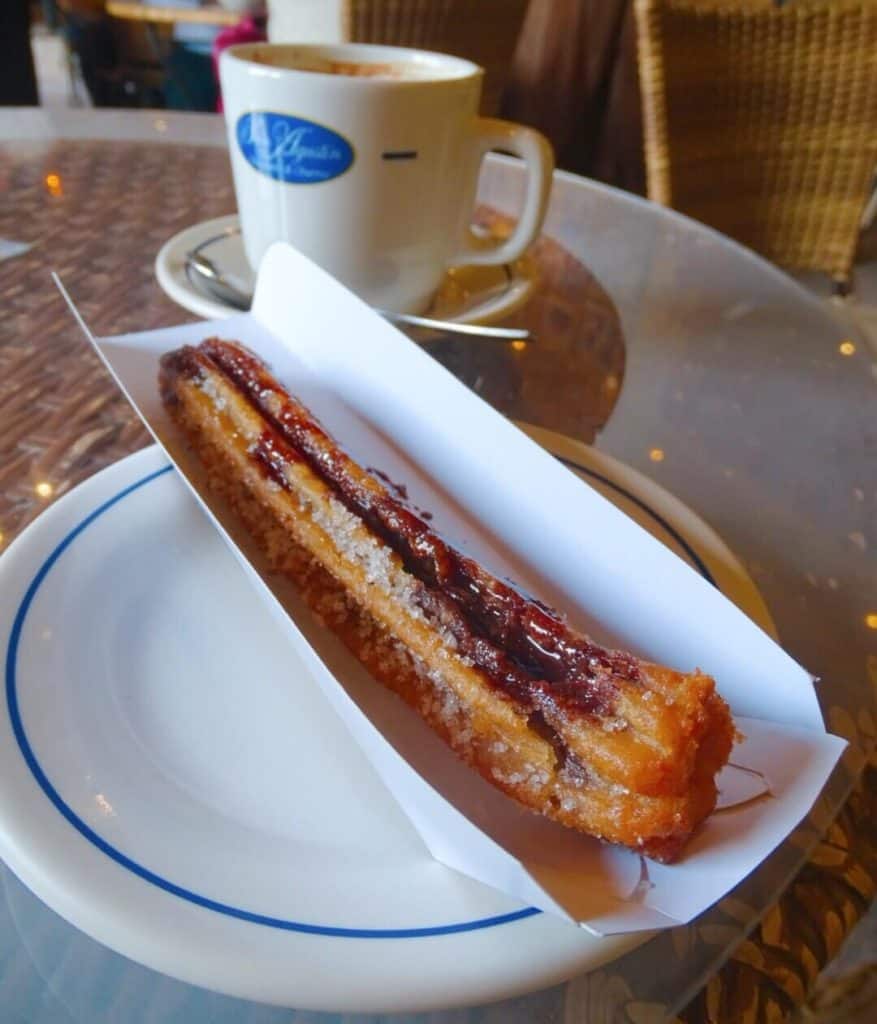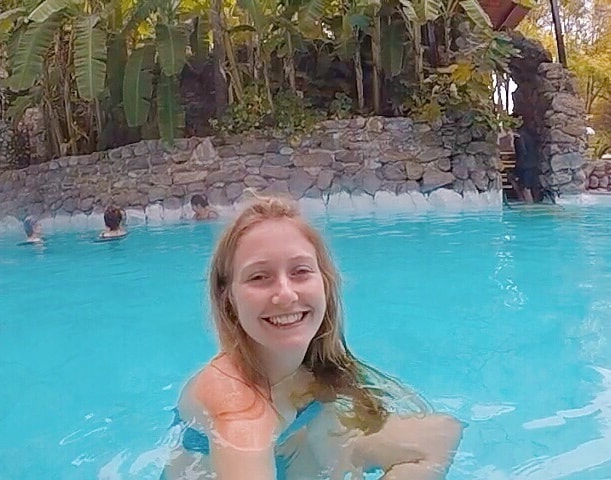 Guanajuato
The second place I headed was Guanajuato City, the capital of Guanajuato state. I absolutely loved this place and spent a week there. It wasn't overly different to San Miguel de Allende: a pretty historical city with lots of churches.
The reason I liked it better was that it was so colourful. Check out these views!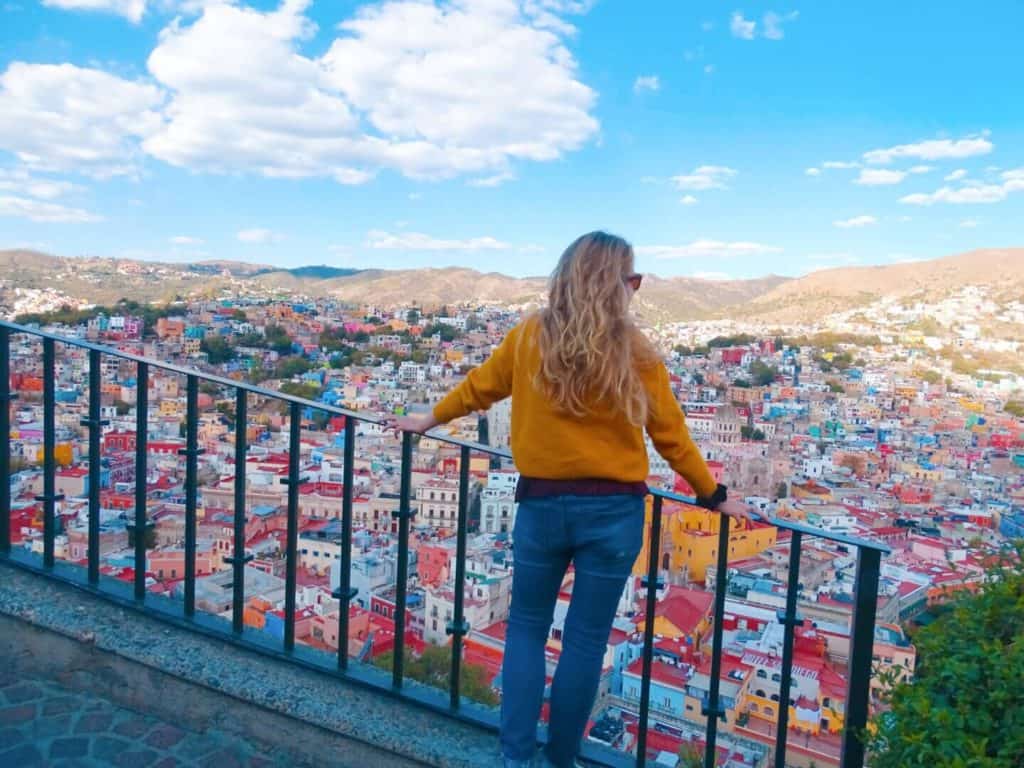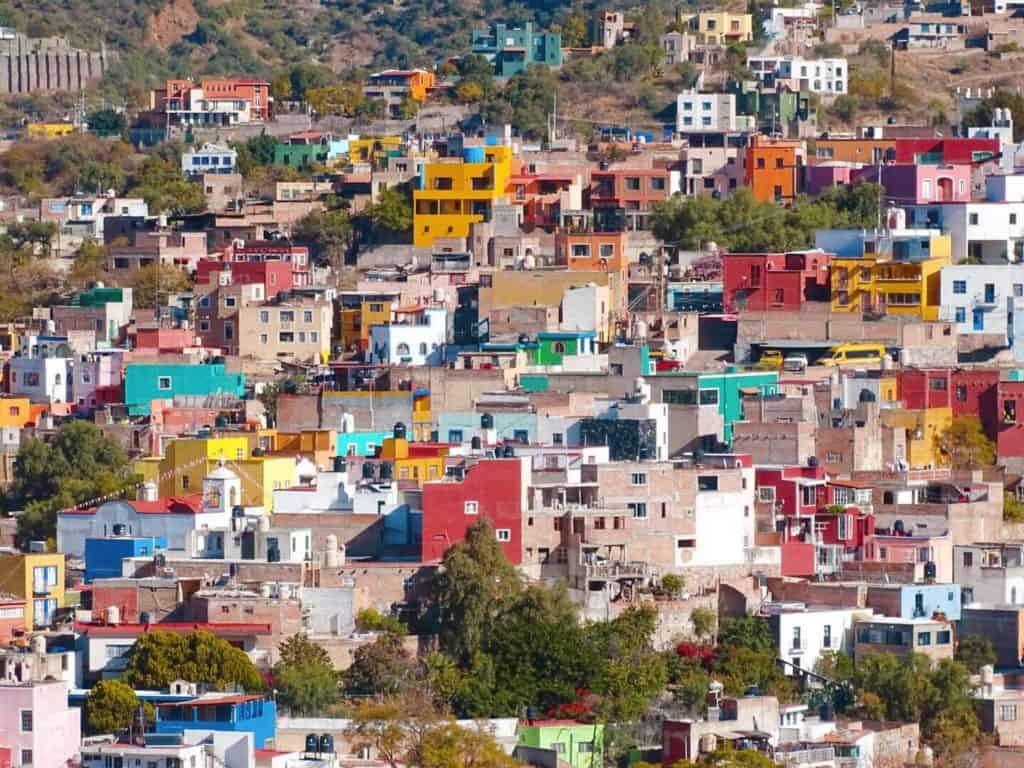 The weirdest thing I did in Guanajuato was visit the Mummy Museum. Here you can see perfectly preserved bodies that were naturally mummified in the local graveyard, apparently by the unique type of soil in this region. Seeing 100-year-old bodies still wearing their original clothes and hairstyles was a reminder of how Mexico sees death differently to we do. Often, it's portrayed in a comedic and lighthearted way.
Other than that, Guanjuato is a gorgeous city for wandering, eating and checking out cute cafes.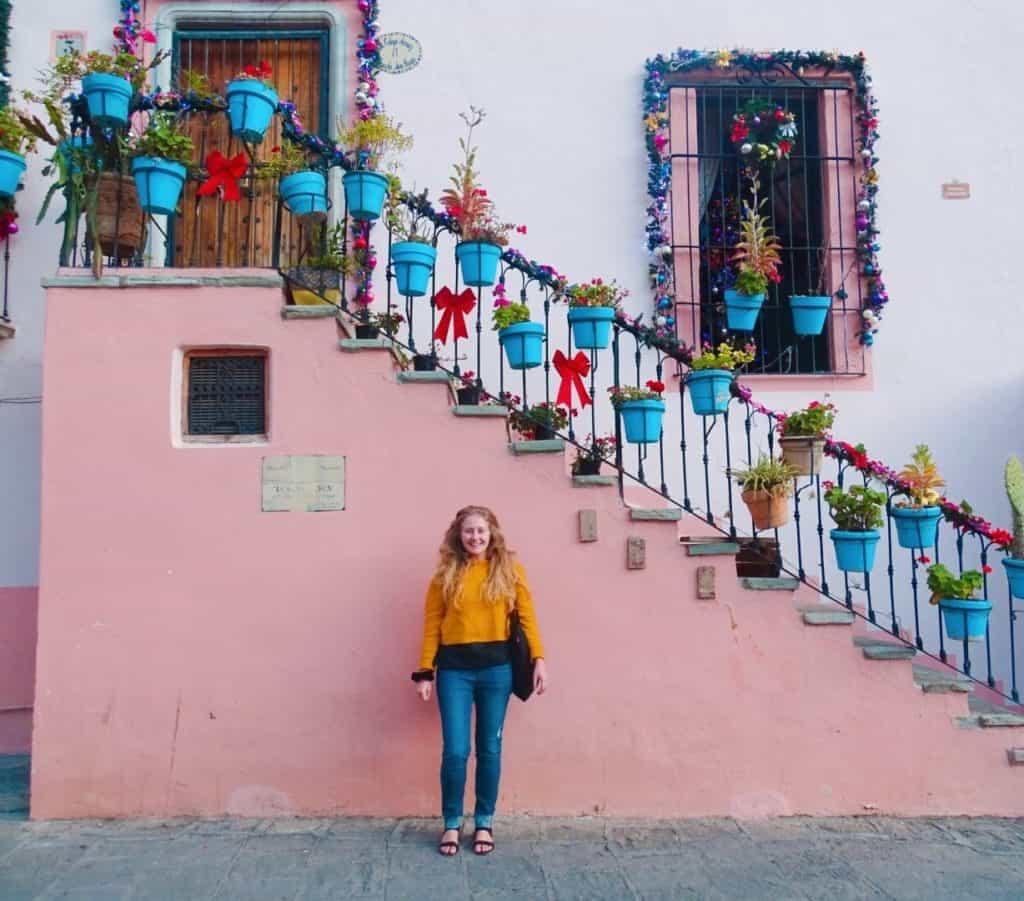 Christmas in Mexico
I've decided that Mexico is an excellent place to celebrate Christmas because, being a Catholic country, they have many of the same traditions as at home, so it feels festive (unlike my celebrations in Asia during previous years). However they also do lots of things differently. Did you know that pinatas were invented in Mexico for the Christmas celebrations? They originals are star-shaped with the different arms representing various cardinal sins. Beating them is a cathartic way of ridding evil!
We also got to join in a local posada at the hostel. A posada is a Mexican Christmas party held between the 16th and 24th of Christmas. The whole street came out to celebrate together and, after we'd sung carols and hit the pinata, every attendee (including the tourists) received gifts. It was a very cool thing to be part of!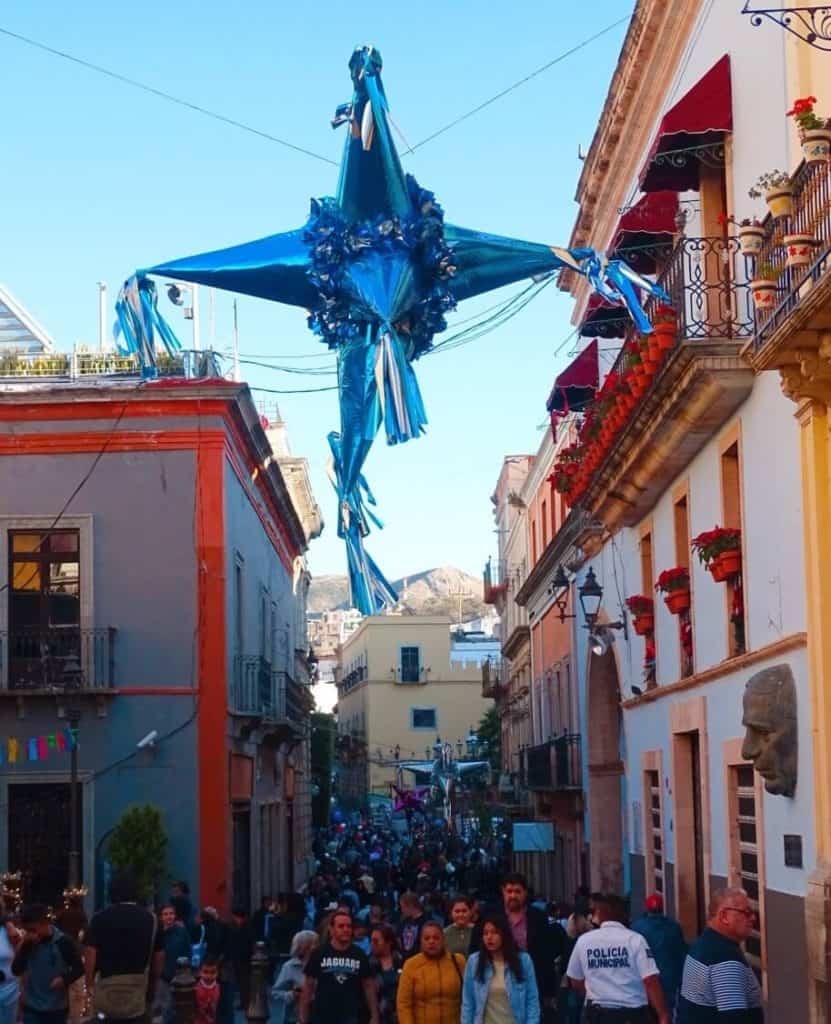 Christmas Day itself was honestly a bit underwhelming. The locals were all in their homes and the hostel staff took time off. I wish I'd known some Mexicans to take me in for the day but sadly I didn't!
It wasn't too bad as I had a few friends so we went for food together and watched a Christmassy film on my laptop. I was okay with it not being the best Christmas of my life; if anything it was seeing people's Christmassy photos from home that left me feeling like my experience didn't measure up. But isn't that just a modern day problem?
New Years in Guadalajara
The final stop of my trip was Guadalajara. This is one of Mexico's biggest cities and, after being in small towns for a couple of weeks, I was ready for it.
Guadalajara is a bit like Mexico City in that the city centre has all the impressive historical buildings but can also be a little sketchy outside of daylight hours. However, it's a great place to wander in the day and I loved eating the national dish of 'drowned' tortas (sandwiches) in a hectic local market with no other tourists around.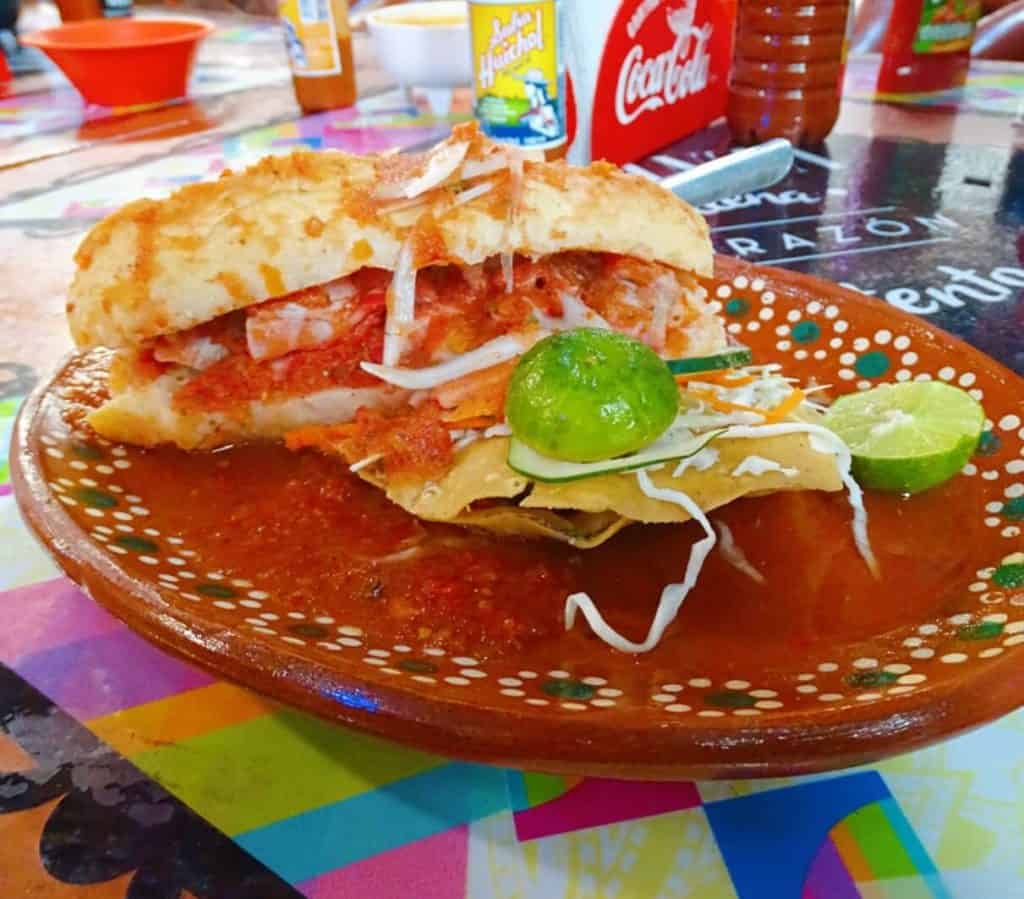 Outside of the Guadalajara centre are some very leafy and fashionable neighbourhoods, including Chapultepec where my hostel was. Here there were many cool cafes, world cuisine and street art.
Fun things I did in Guadalajara included:
A day trip to Tequila where the notoriously lethal beverage is made. We went tequila tasting at a distillery and even ate tequila ice cream.
Took a day trip to Lake Chapala & Ajijic, two towns set around Mexico's biggest lake. The lake was stunning and Ajijic town was very sweet and colourful, although another American retirement hub.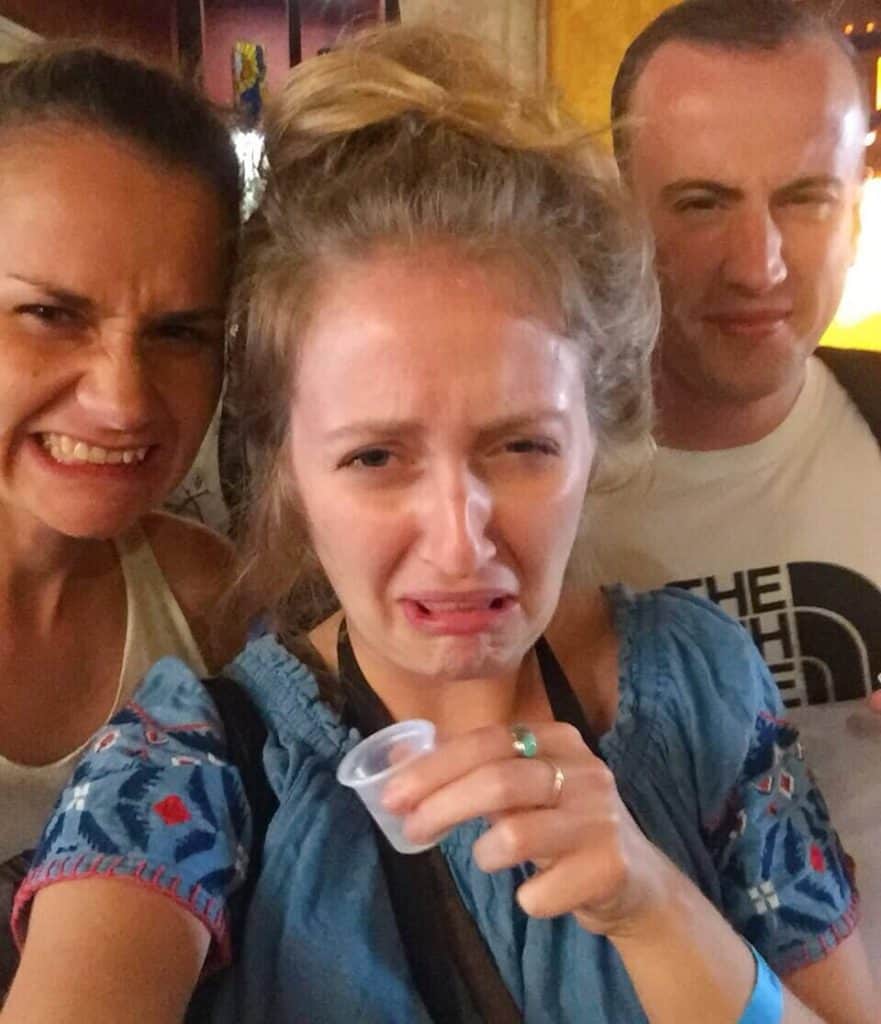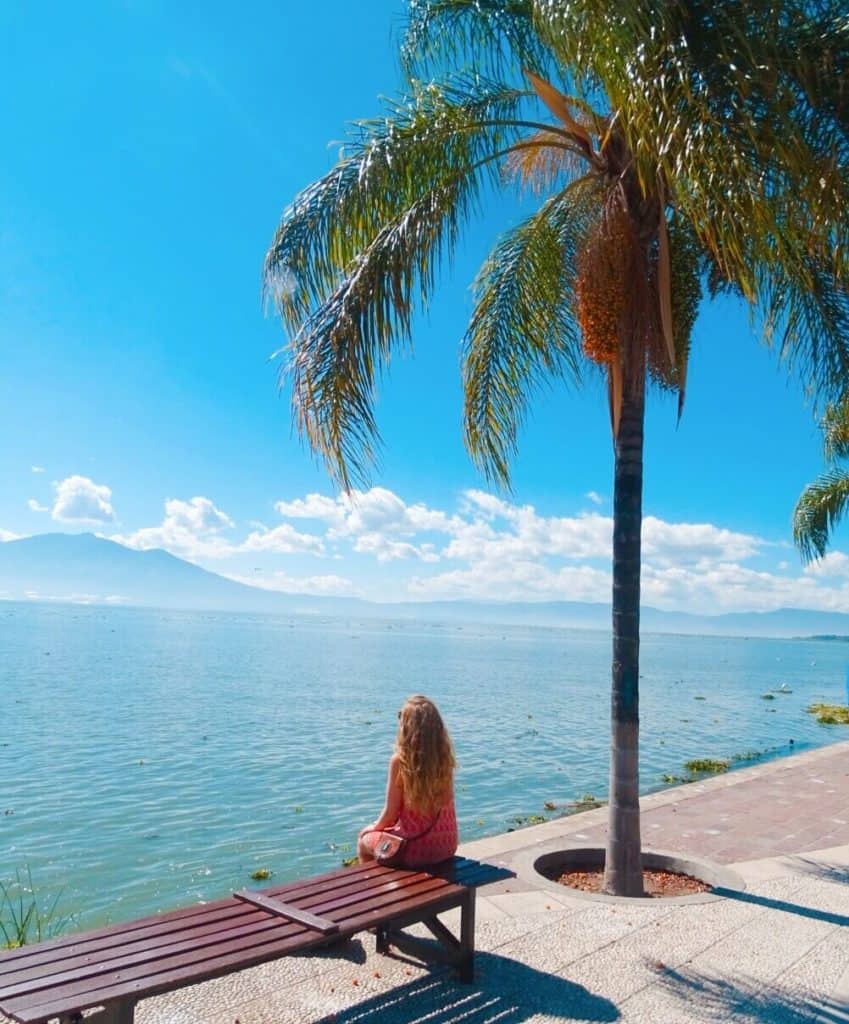 New Years! I was hoping they'd be a nice crew in the hostel to go out with for New Years. I know it's overrated and always expensive but I quite enjoy New Years. Luckily, there was a giant group in the hostel and we had a fun few days together. The only bad bit was that we ended up a techno night for NY and I hate this type of music. Around 2am I just snuck out and went for tacos! Can't go wrong with tacos.
That's my round-up for December (and the first hours of January)!
Best meal in December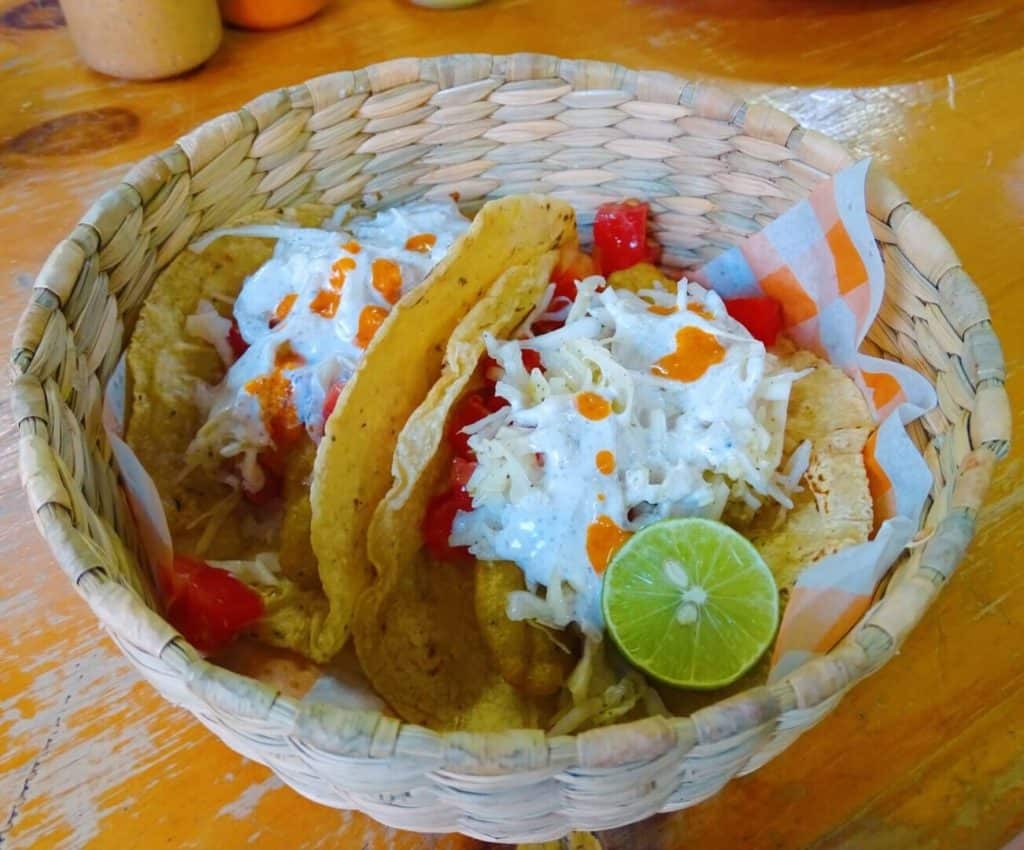 It's gotta be fish tacos at Baja Fish Taquito in San Miguel. I cannot get enough of fish tacos served with battered fish, coleslaw, chili and a squirt of lime. Bliss!
In Decemeber I was reading/watching/listening to…
Reading: The Trespasser by Tanya French for the third month in a row! Reading has sadly not been something I've made time for lately.

Watching: The new season of You! I have been waiting all year and wow, it was good. But creepy.
Listening to: Still nada. Need some podcast recs please!
What's next?
It's quite unusual for me but I don't have any trips planned for the next 6 weeks. I have a load I want to get done in terms of my blog so I probably won't travel too far afield from Mexico City before mid-February when I plan to go to Cuba.
Thanks for reading!
See you next time,
Rose