This post may contain affiliate links to things like tours, hotels, Amazon associates and products. These help me earn a small commission at no additional charge to you.
After a boring, sick January, I had such a blast in February.
Of course the only downside of having too much fun is that it usually drains your bank balance, something I was feeling pretty stressed about this month.

One thing I wanted to touch on before covering more fun stuff in this month's round-up…
Freelance reality
Man, this industry is tough! I shared on Instagram the practicalities of travelling full time after bank customer service problems stopped me being able to access my own money and incurred me a lot of interest fees. I was also brought down this month by the reality of competitive and often poorly-paid freelance writing and how tough it is to monetise a blog.

A lot of you replied and said you appreciated my honesty and it made me consider, why don't other digital nomads share the downsides? Either they're having a rosy time or we just don't have this culture yet. Everyone's keen to bash 9-5 life and say they quit their job to create their own freedom, but what about then? What about if it doesn't go to plan or you struggle? There's no conversation.
Anyway, I lost a main client this month and need to go back to the drawing board and look for more work. But I have to remind myself to be grateful – I'm not about to starve or go home just yet.
BUT BACK TO MORE FUN STUFF.
Tepoztlan, 1-3 Feb
Me and my friend Lucy took a trip to this town a 1.5-hour drive from Mexico City. It was very charming with lots of (cheap) artisan markets, authentic food markets and striking mountain surrounds. However, there wasn't loads to do and it was extremely crowded for the long weekend.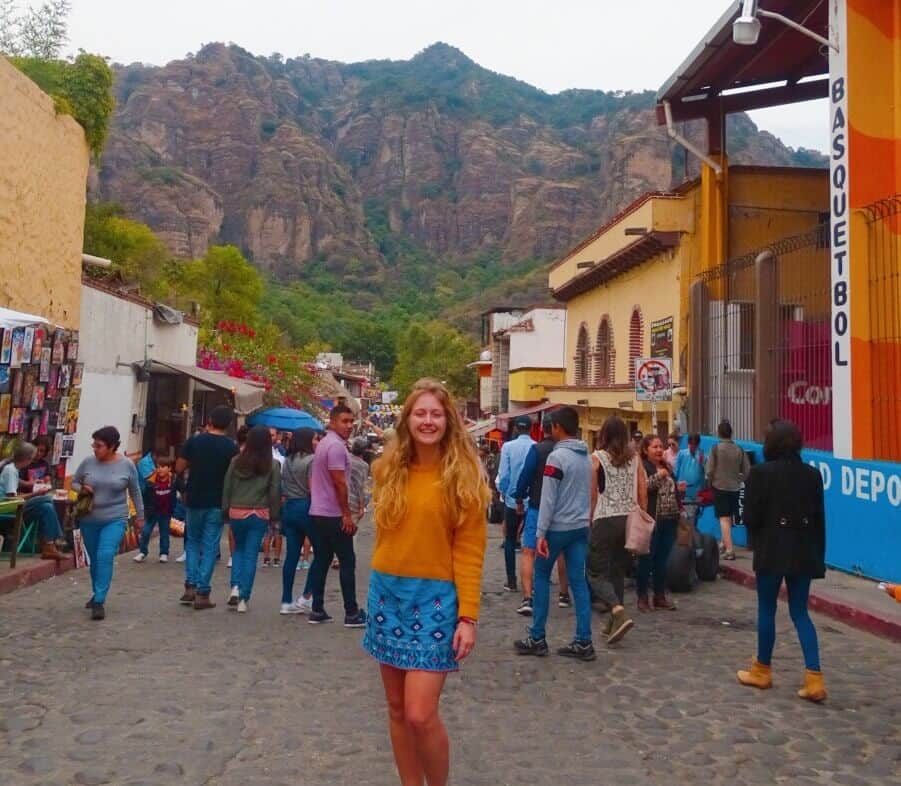 We did a forest hike to an ancient pyramid and got stuck in 2 hours of human traffic while laughing about how it was like being in line for a Justin Bieber concert. To be honest, it wasn't Tepoztlan's fault but ours for doing it on the busiest day! Aside from this, we spent the weekend eating amazing Mexican food in Tepoztlan and drinking margaritas.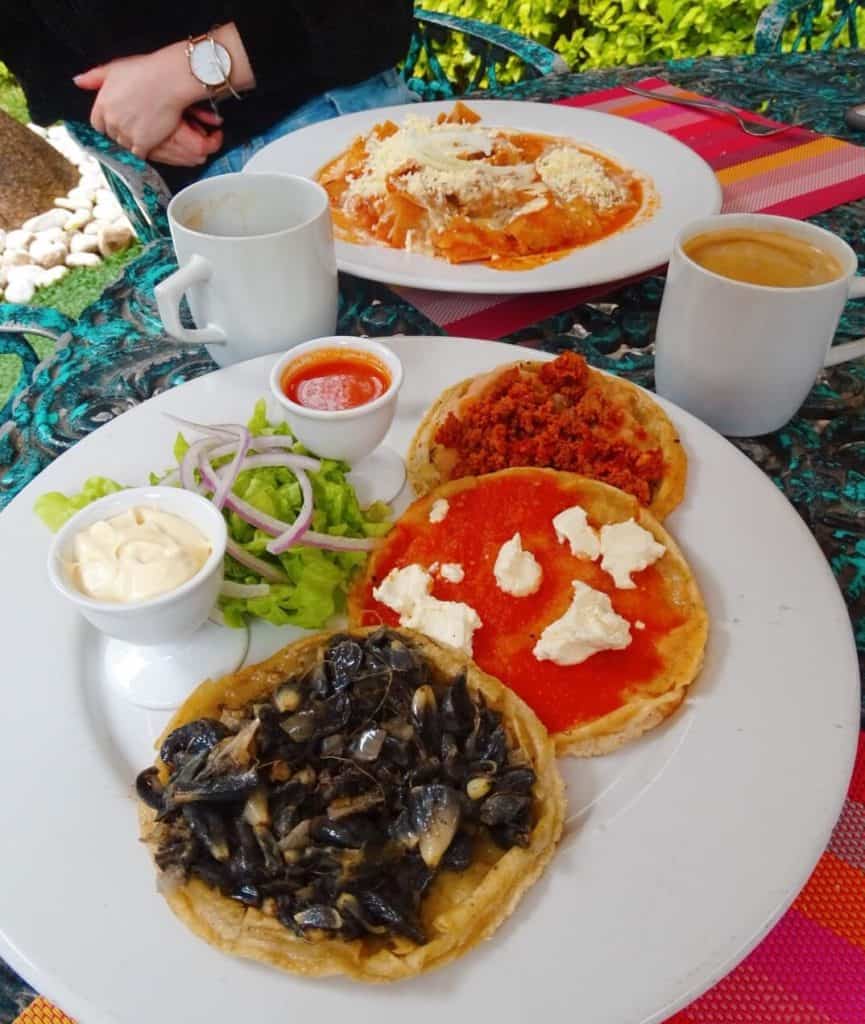 Butterfly migration, 4th Feb
My friend April and I did something I've been excited about for ages…

We took a trip to find Mexico's famous Monarch Butterflies. These are the only butterfly species to migrate both ways, going to Canada for winter and returning to Mexico from November to March. As they start returning the day after Day of the Dead, many locals believe they're the spirits of their ancestor's coming home. Deffo something to tick off my Mexico bucket list.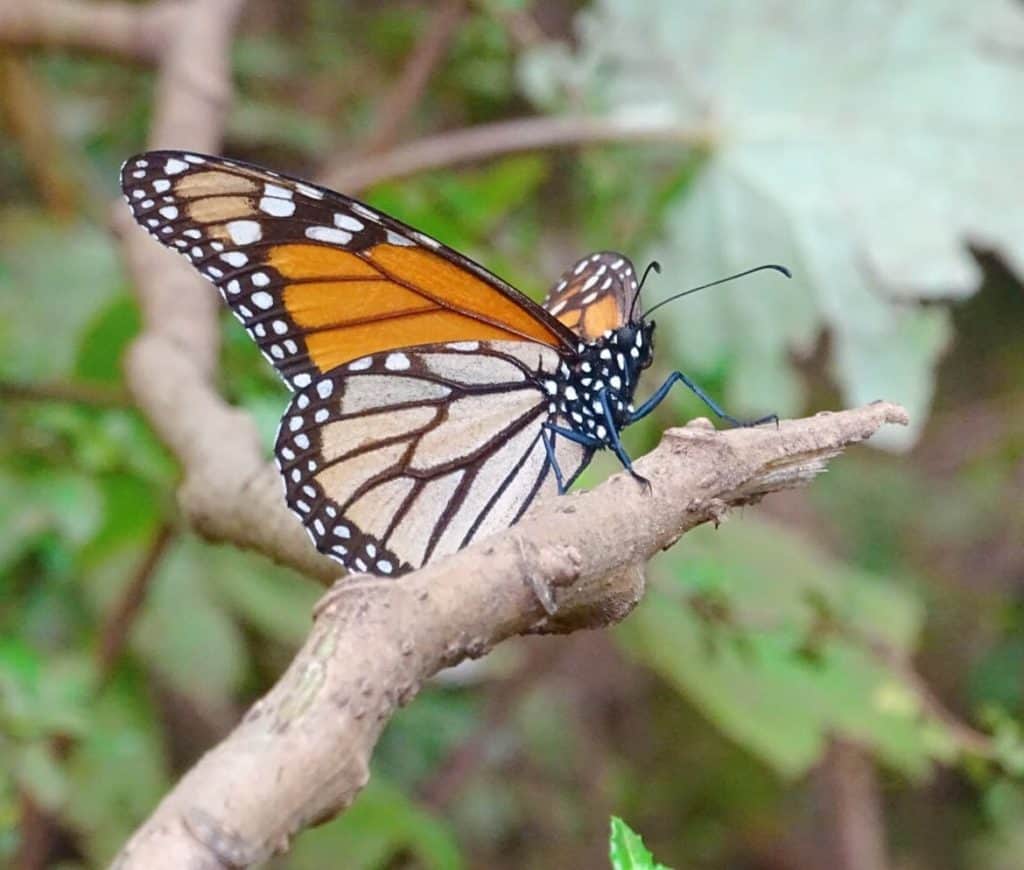 Sadly, the species are in decline due to global warming, fires in California and pesticides. What used to be a flock of 10 million is now down to 30,000. With their species at risk, I feel so grateful to have seen them.

For that reason, we went to Valle de Bravo instead and hiked through the misty forest to see enormous clumps of butterflies hanging from the trees. Afterwards, we went for lunch in pretty Valle de Bravo town all set around an enormous lake, somewhere that had been on my list for a while.
Queretaro, 8-10 Feb
April and I had the lushest of boozy weekends in the Queretaro wine region of Mexico. As well as hopping them and drinking a lot, we stayed in Queretaro city and did day trips to Bernal and Tequisquiapan, two cute towns with Pueblo Magico status.
The Queretaro area of Mexico is now a firm favourite of mine. Mexico is just so big so I'm glad I'm spending well over 6 months here to attempt to see most of the highlights, not that you'd ever make it to them all. Queretaro may not be the most well-known place with foreign tourists but I'd urge anyone to skip Cancun and go there.
Cuba, 14-24 Feb
This intro is just the build up to the fact that this month I fulfilled a dream and went to Cuba.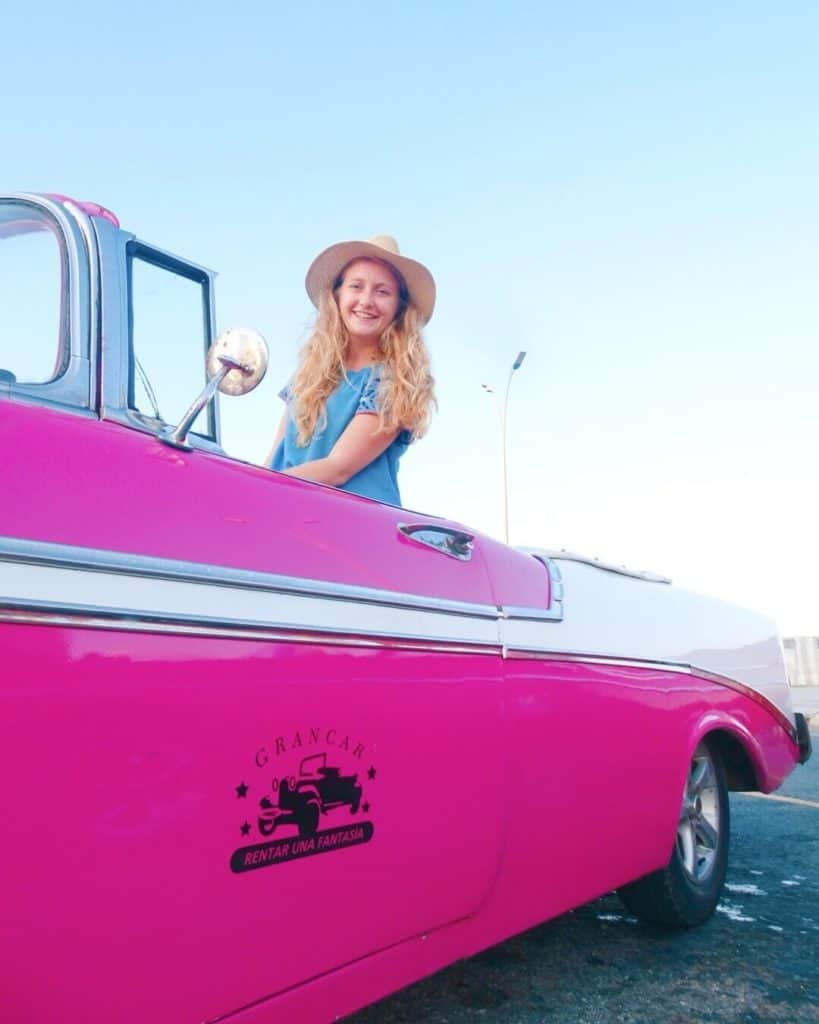 It had always been my plan to do this from Mexico, killing two birds with one stone by seeing Cuba and getting a new six month Mexico visa on my return.

There were so many things I loved from my 10 days in Cuba and many I didn't. I loved colourful Havana, countryside unchanged for decades, vibrant nightlife and flowing pina coladas.
But I had mixed feelings about Cuba – it was so sad to see how many locals live under communism. Also the behaviour of the men, blowing kisses and following me down the street, irritated and frustrated me.

While I'd recommend solo travel in Cuba, but it's not all pink cars and colourful Insta buildings. It's a country where people live on very little and things are only changing slowly very recently. If you want to go to learn about a totally different way of life, there few better places to do it.

I spent most of my time in Havana, save for a three night trip to Trinidad, a pretty colonial town surrounded by national parks and beaches. I also took a day trip to Viñales from Havana, a countryside region where Cuban tobacco is grown.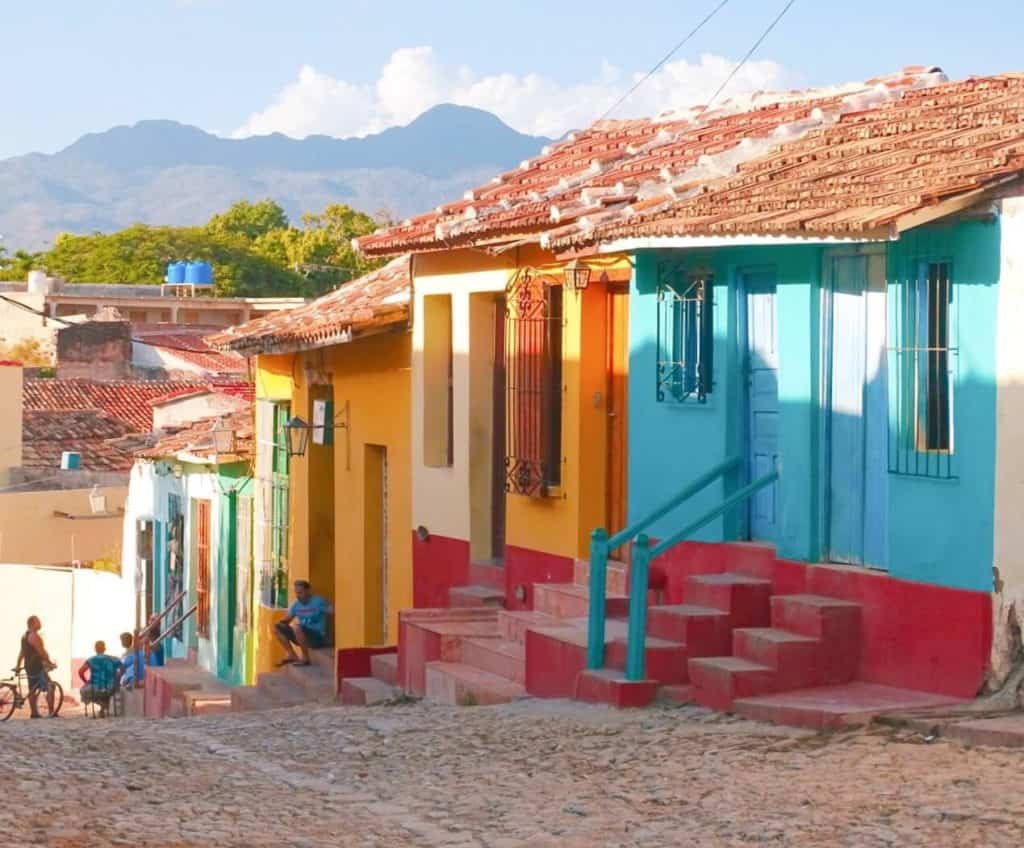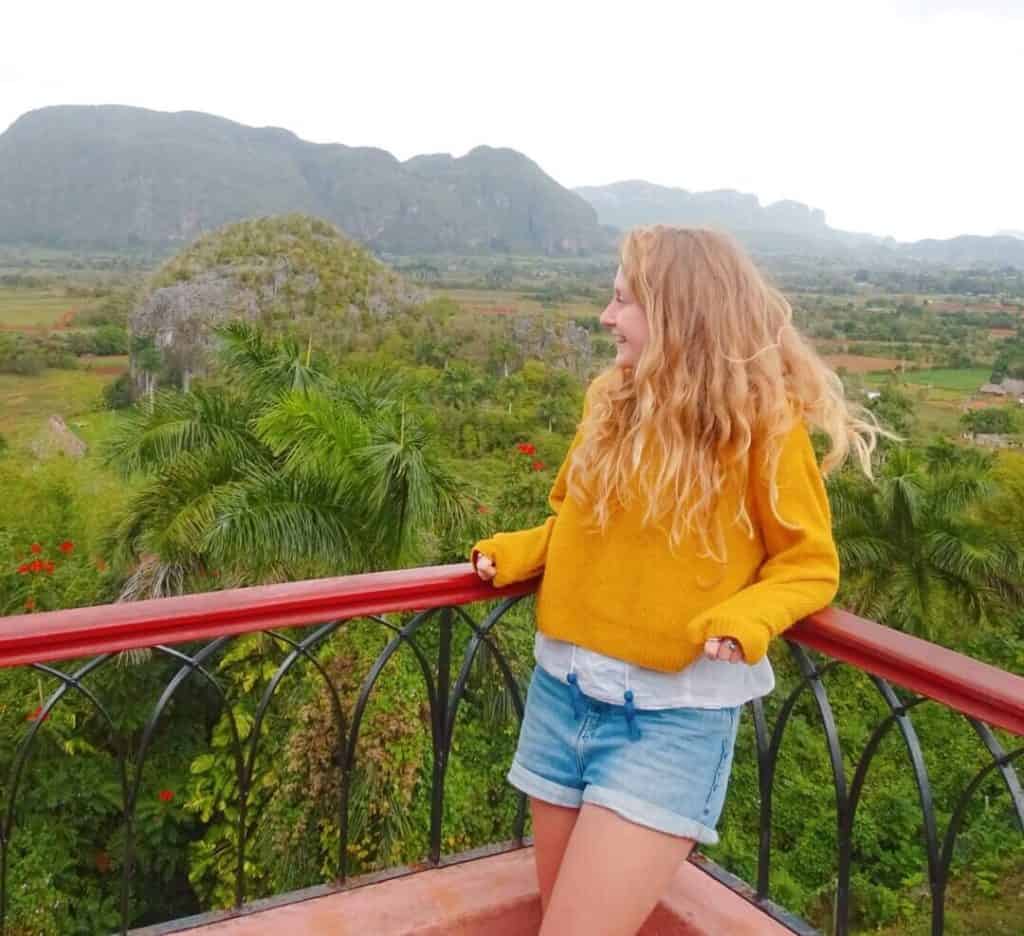 Best meal in February
The food was not great especially if you're travelling Cuba on a budget but if I had to pick a meal there, it was definitely the local buffet spread during my Viñales tour. Our guide said the best place to eat in Cuba is outside of the cities and he was right. This spread included crab, ropa vieja (pulled pork), pumpkin, sweet potato and black bean rice, all washed down with rum and sugarcane juice.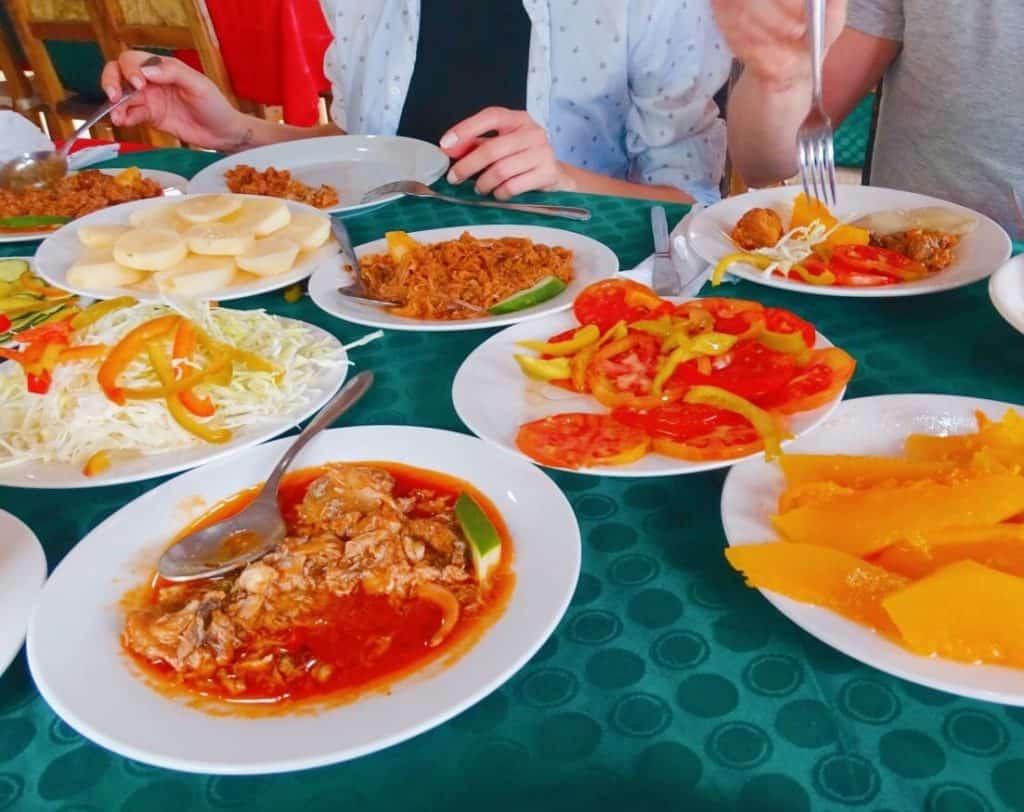 In February I was…
Reading – I read so many books for entertainment since I couldn't really get online in Cuba. The best was The Girl With 7 Names which was quite fitting as it was about a North Korean defector, in other words a victim of another communist country. This book is so heartbreaking and powerful, I'd recommend it to anyone.

I also read The Hunting Party which is a gripping (although slightly lightweight) murder mystery set in Scotland, and finally finished The Trespasser by Tana French which I'd been reading slowly for the past 3 months. Her whole series of detective books are very good.

Watching – before Cuba I watched Rotten on Netflix which is about the avocado industry in Mexico. Honestly this could be a drama, complete with gangs, kidnaps and corrupt police. Horrifying but you need to watch it.

Listening to – I really need to start listening to podcasts again to fill this section!
Blogs published in February:
Where next?
I have a quiet month coming up back in my base of Mexico City but I need it. I'm so excited because towards the end of the month my parents are coming to visit. It's the first time they've come to see me travelling and I cannot wait to show them around Mexico during their 2 week trip!
Thanks for reading!
Read my other monthly round-ups here.

See you next time,
Rose