This post may contain affiliate links to things like tours, hotels, Amazon associates and products. These help me earn a small commission at no additional charge to you.
A month of change was on the cards for Where Goes Rose…
In August I left my first home as a freelancer, my beloved Vietnam. The place that nowhere else can top and that I compare to everywhere else. You know those places or people you always gravitate back to?
It may have been my second trip to Vietnam but I don't think it'll be the last. With my three-month visa almost up, I needed to leave the country. I could have done a visa hop and come straight back but as usual, I was keen for new pastures. I built a freelancing career in order to travel not stay put, after all!

BTW – I started this series when I started travelling full-time in May 2018. Read my other monthly round-ups here.
Where was I in month three, August '18?
For the first half of the month I was in Hanoi and for the second I was in Ubud, Bali. Unlike some months where I make many stops, I only had two homes all August – pretty stationary for me! I'll tell you a bit about my time in both.
Hanoi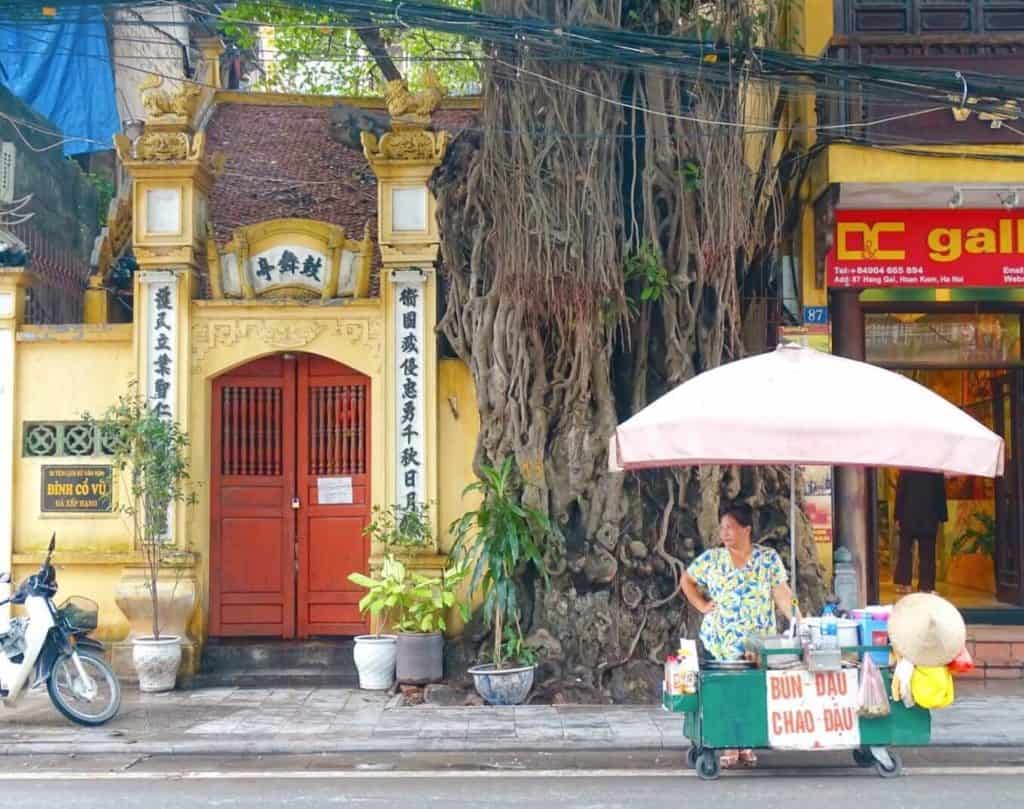 Arriving in Hanoi from Hoi An (where I'd spent the previous two months house and cat-sitting), I was feeling two things: excited and bloody exhausted! When I'd told people I'd be catching the 18-hour night bus from Hoi An to Hanoi they'd gaped at me like I'd told them I was about to walk across hot coals naked.

Personally, I don't see the big deal. I saved money on the flight and it was way better for the planet. I read my book, worked on my blog and got some sleep (albeit not a lot). The whole thing was fine and I was just tired the next day.
However, being me, I was headed straight for a ridiculous experience. My bus dropped me off at 6am and luckily I could meet someone from my Airbnb to dump my big backpack. Sadly, the room wasn't ready for me to check in. I'd researched an awesome brunch cafe that opened at 8am so I had two hours to kill. The locals in Hanoi are out and about waaay before that so I figured it wouldn't be a problem.
I crashed at a little tea stall with a man who must have been around 80 and spoke no English. However, for the two hours we spent together, we didn't run out of entertainment, looking at magazines together and me showing him photos of other places I'd been in his country, much to his delight.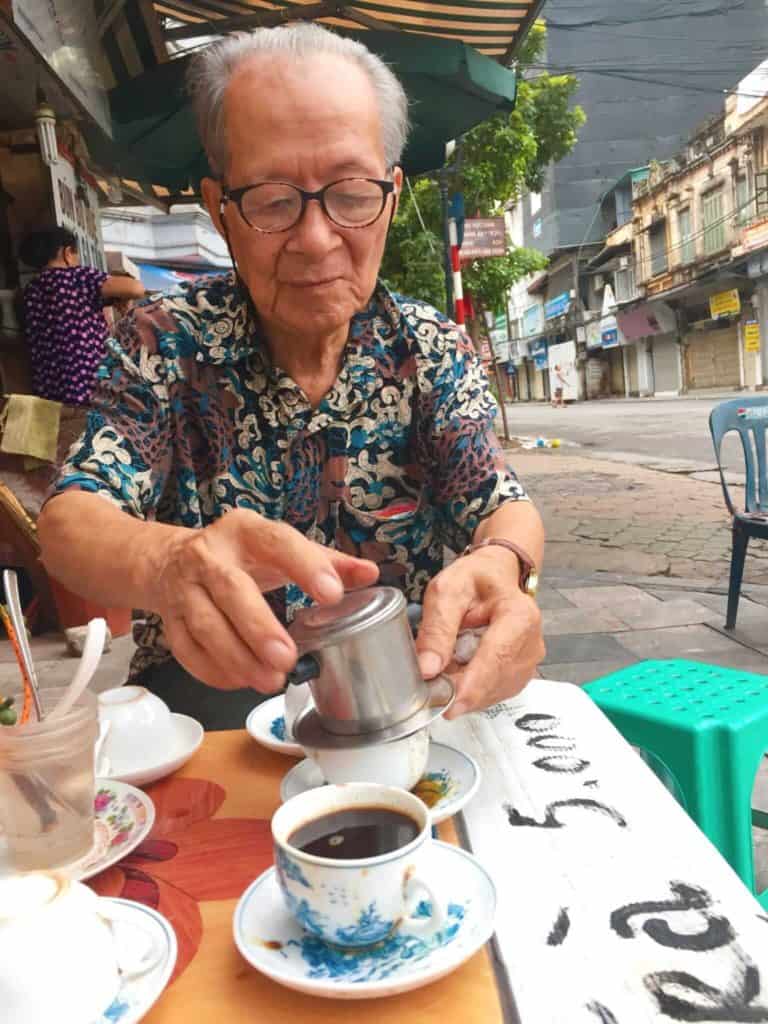 He wouldn't take any money for the three cups of coffee he made me. Despite gesturing that I wasn't hungry, he insisted on buying me breakfast from a local vendor and wouldn't take any money for that either. Now do you know why I love Vietnamese people?
Sitting on a plastic stool at 7am, the world shifting in and out of focus because I was so tired, I marvelled at life.
What would I be doing if I was still living in the UK? Getting up for a sensible day at a sensible job, I guess. Instead, the old man had noticed I had some mosquito bites and was mixing a traditional Vietnamese ointment, flustered at the thought of my discomfort.

I didn't know how I was going to stay awake another 5 hours but I knew I was having an adventure I'd talk about for months…
That set the precedent for an awesome two weeks in my favourite Asian city. I caught up with my local friends, the mum and daughter I'd befriended in 2015 while volunteering in a school. I stayed in the coolest Airbnb above Train Street's railway tracks and got to know the owner and her staff who worked in the cafe underneath my room.
She took me out for her favourite Hanoi street food, pork bone porridge. Pretending I liked this was one of my greatest achievements and I'll certainly remember it as an experience. I much preferred the unlimited hot pot buffet that the young cafe manager took me to!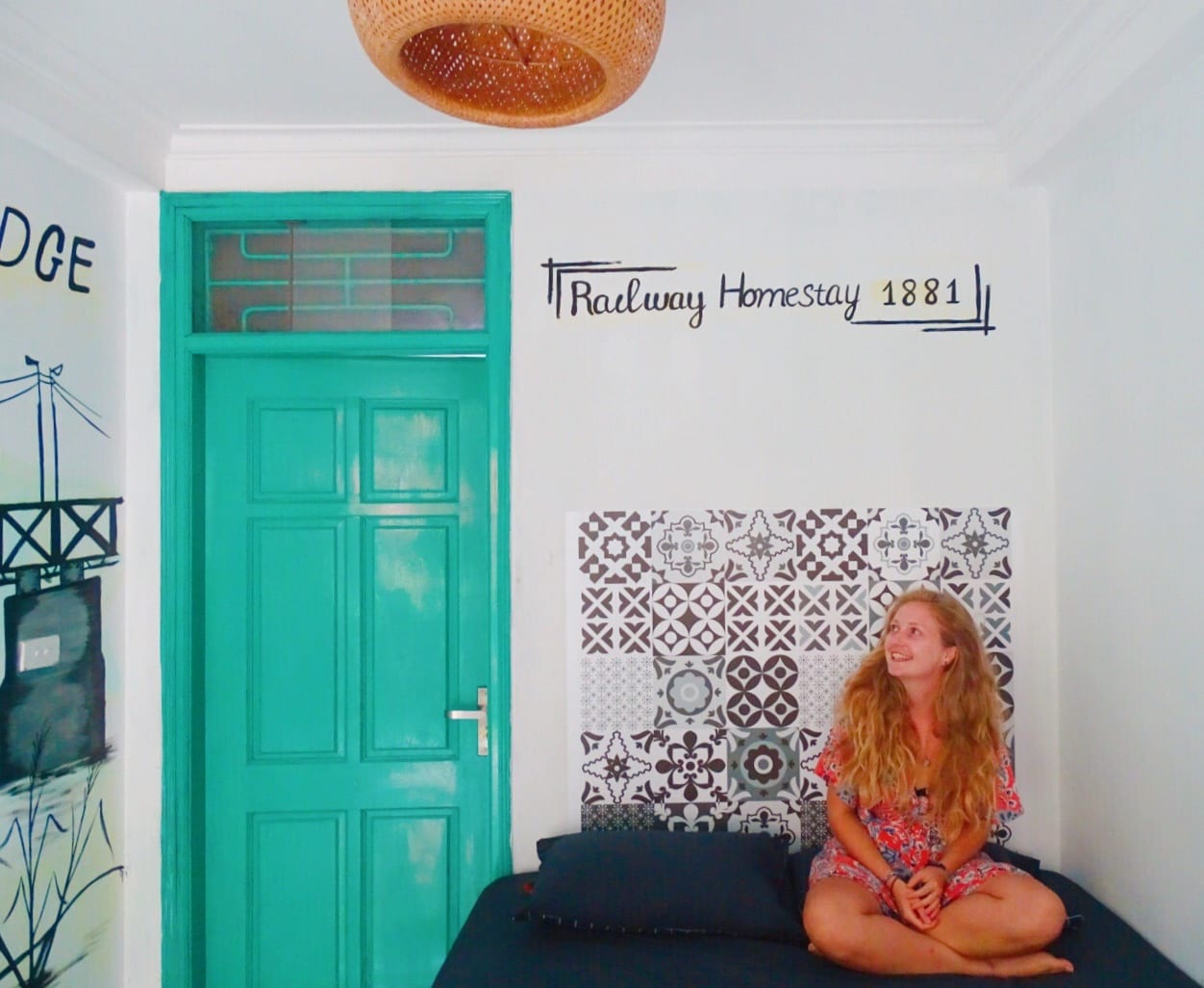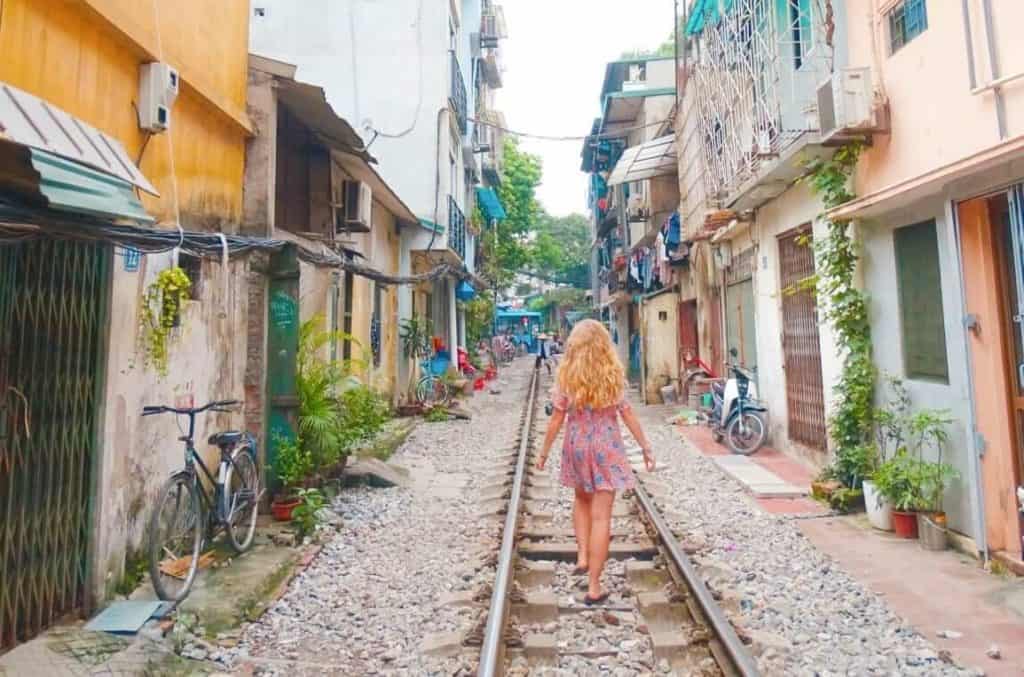 Also while in Hanoi, I did some awesome tours with my fave partner company, Backstreet Academy. They took me on a cocktail tour, a Hanoi coffee tour, a food tour and hosted me at a watercolour painting class. I also explored the city, did my freelance work and created lots of blog content.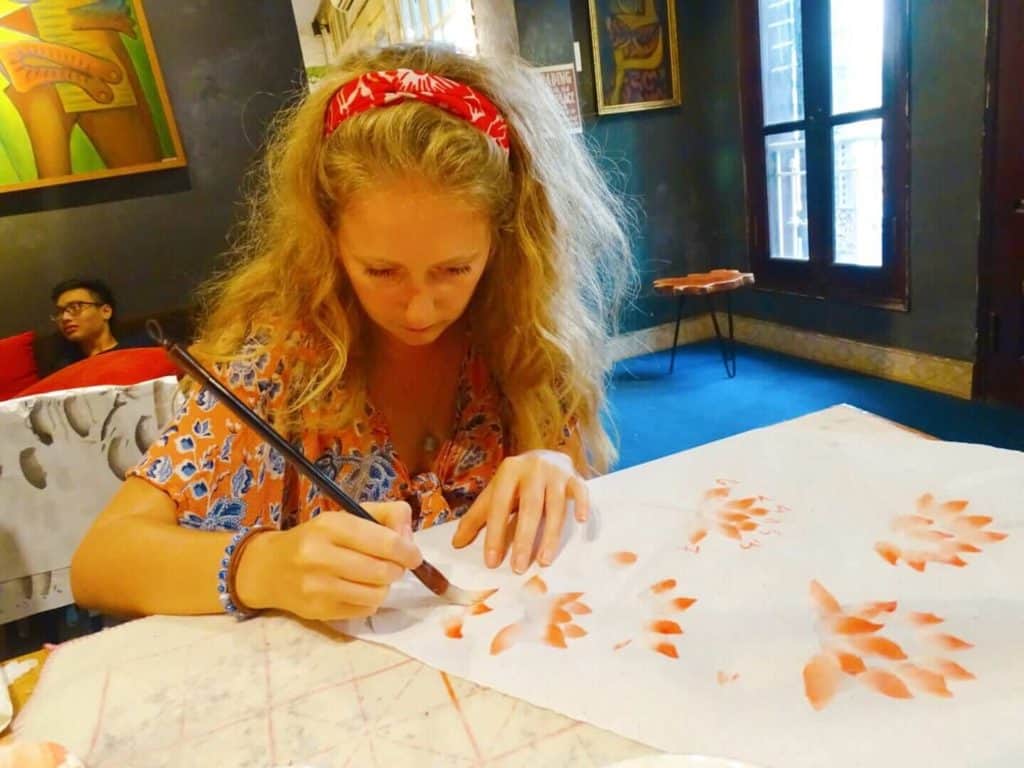 I was so glad I'd come back to Hanoi. I'd really enjoyed living in Hoi An and felt like I hadn't wanted to leave. But the second I arrived in the busy, buzzy streets of Hanoi, I remembered just how much I prefer cities to towns and just why Hanoi is one of my all-time favourite places! Those weeks in early August cemented my decision to come back for even longer, sometime soon.
Next was time for a change…
Ubud, Bali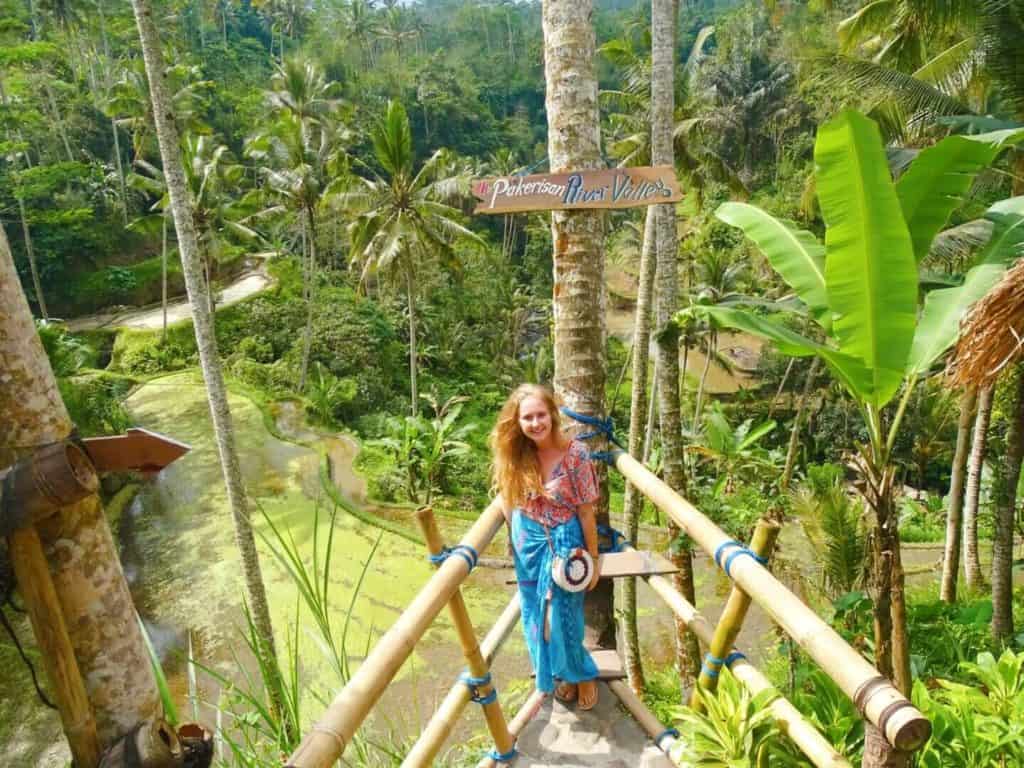 In terms of culture, there's no comparison between Hanoi and Ubud. Partly because Hanoi is a city with so many locals, it's just a better place to experience life the way they do.
There's safety in numbers when it comes to culture and tourism. Ubud is a small town and, as is sometimes the way, it's become swamped. I visited a few years ago and it seems to have snowballed even since then. I found it full of Western cafes and inflated prices.

The government have banned Grab and Uber to encourage tourists to pay private taxi costs, making it hard to even get around if you don't drive a scooter.
Especially since I had no friends, I didn't have a great time at first. Not a bad or miserable time, it just wasn't as good as Vietnam (see what I mean about nothing living up?).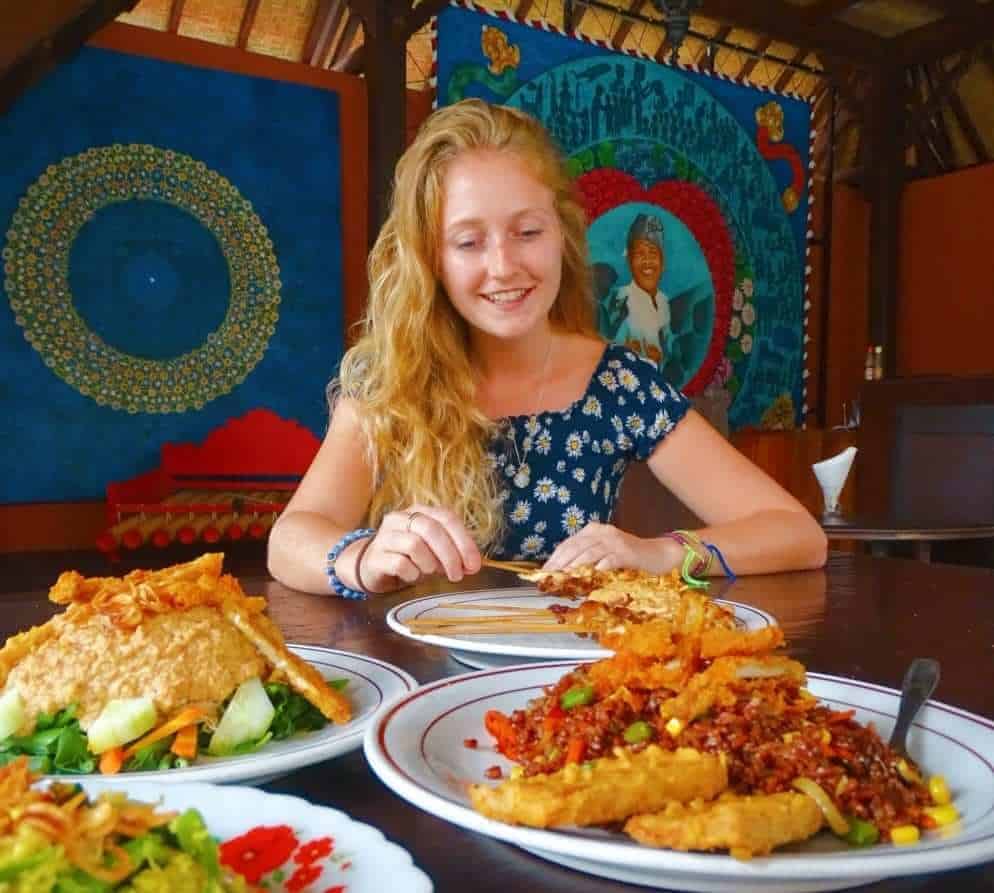 Saying that, it wasn't Ubud's fault that I spent my first couple of weeks working. Josh was coming to stay at the beginning of September and I was preparing to take two weeks off, so I had a lot to get done. Good things that happened in Ubud to save the experience were:
My homestay manager, Wayan. I'm loving Airbnb right now because you get a way better insight into a place (even if you do have to eat pork bone porridge sometimes!). Wayan's place was a big property all set around a garden full of Balinese temples, running water and the most amazing woodwork sculptures from his carving biz. There were other Westerners staying in different rooms but the size of the place gave you privacy, too.

For £8 a night I had a private double room with an ensuite, balcony, terrace with a table, and a mini kitchen. Seriously great value!
The best bit though was Wayan's local knowledge. He took me to some awesome local restaurants which saved me having to pay tourist prices, and he also took me to one of Bali's holiest temples at 6am and taught me how to pray while in a holy bath. I mean, you just don't have those experiences in a hotel, do you?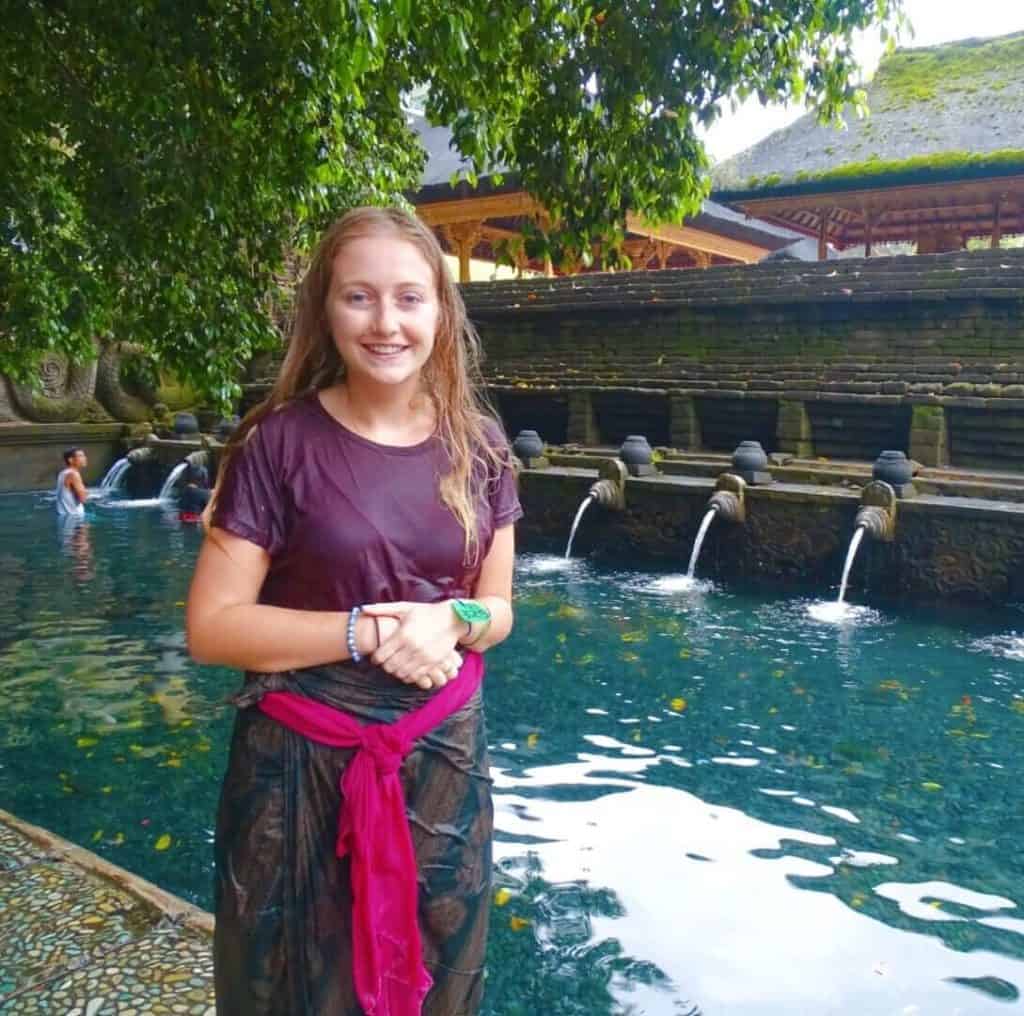 The food! I'm such a hypocrite sometimes haha. After complaining how touristy and Westernised things were, I simultaneously threw myself into the brunch scene like a bloody duck to water. Just love an avocado, don't I!
But really, the food in Bali is seriously good. When you know where to look, you can find authentic local food in affordable warungs in Ubud (local family-run restaurants). I often paid 50p for fresh, healthy, tasty dinners. My favourite dish was gado gado: veggies with satay sauce.
Here's a photo of the Western fare, then one of my beloved gado gado: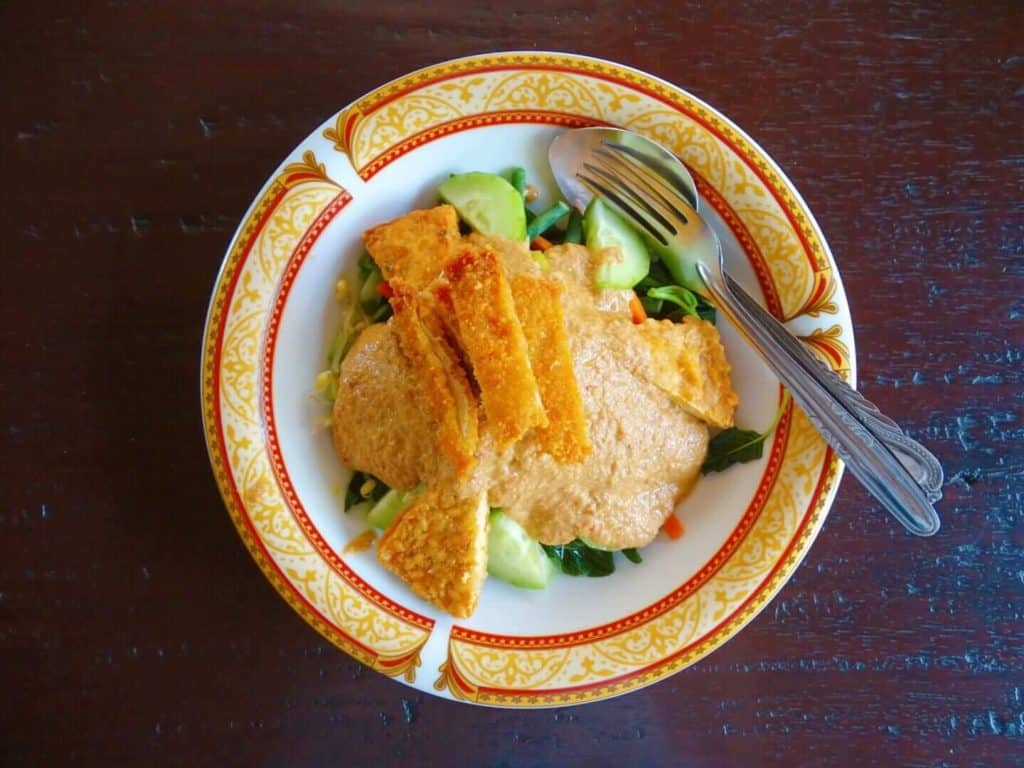 Trip Guru taking me on an alternative Bali tour. You may have seen me working with this company in the past. I'm also a copywriter for them. Anyway, they wanted some help promoting their alternative temple tour, something I was more than happy to do. It was great to get off the tourist track and see a few hidden gems in Bali.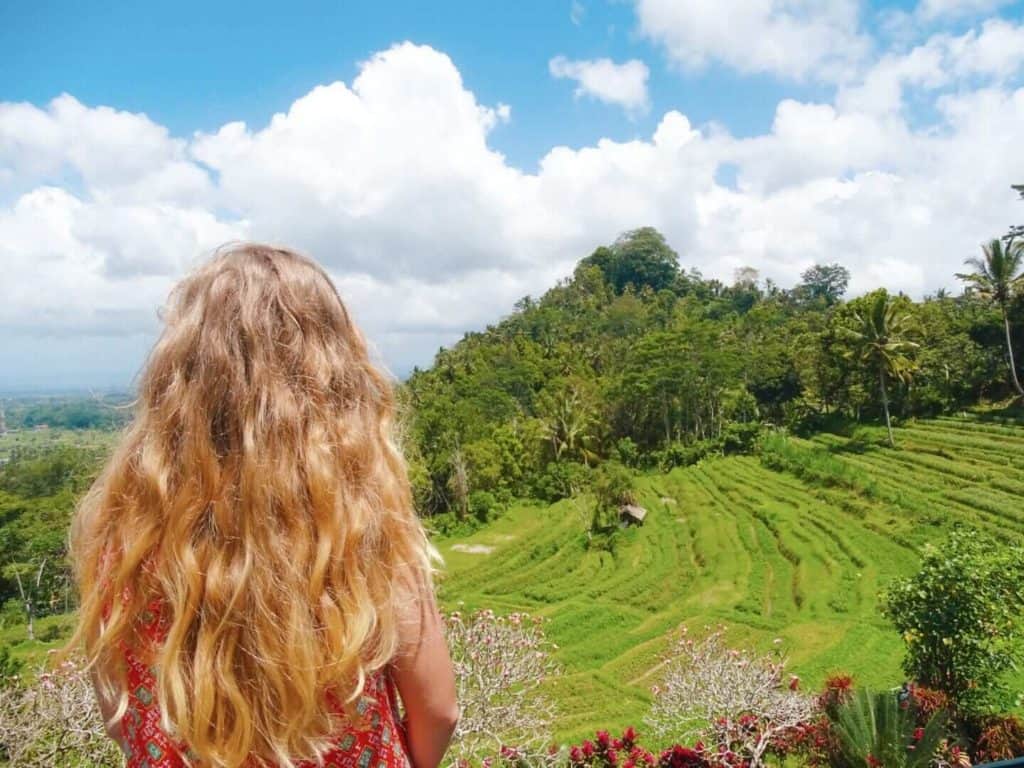 That's a wrap! I guess this month I mainly learnt that it's okay to not love everywhere. I try to be a positive person and, especially as a travel blogger, I sometimes feel pressure to sing the praises of everywhere I go… Especially when every other blogger and digital nomad absolutely worships Bali! I feel like it's a heinous crime to utter a word against it. Thank God I like avocado and can fit in that way 😉
Yep, I'm not everyone else and I can only base this off my personal experiences. Saying that, I came to love Bali a little more later. I'll tell you about that next month…
Thanks for reading this self-indulgent post!
Read my other monthly round-ups here.
See you next time for more adventures,
Rose