This post may contain affiliate links to things like tours, hotels, Amazon associates and products. These help me earn a small commission at no additional charge to you.
Where to start with this past month? It's been a whirlwind!
BTW – I started this series when I started travelling full-time in May 2018. Read my other monthly round-ups here.
Where was I in month four, September '18?
Bali! There were three parts to the month:
Taking time off work to travel for two weeks with Josh
Having to pack a month's work into eight days ready for…
Rather than the previous month where I spent time in two places and had just two bedrooms all month, in September I had like… seven!? Despite being busy, it was really great to explore more of Bali as so far I'd only been in Ubud.
Why I wasn't loving Bali so far…
I'd found Ubud overpriced and touristy and hadn't really loved it. But the thing I really didn't like about Bali was the transport situation. The government have banned Uber and Grab so tourists have to pay inflated private taxi costs. They would literally try and charge me £5 for a five-minute scooter ride – London taxi prices in Southeast Asia? No thanks!
There were also no buses so when you want to move between towns, you have to get a private taxi. Ubud and Canggu may only be an hour's drive away but the ride is £15, a high price for solo travellers on a backpacker budget, especially if you plan to move around every few days. Plus, the half-empty cars are rubbish for the planet. Loads of solo travellers must be making the journey every day without even the option of taxi pools.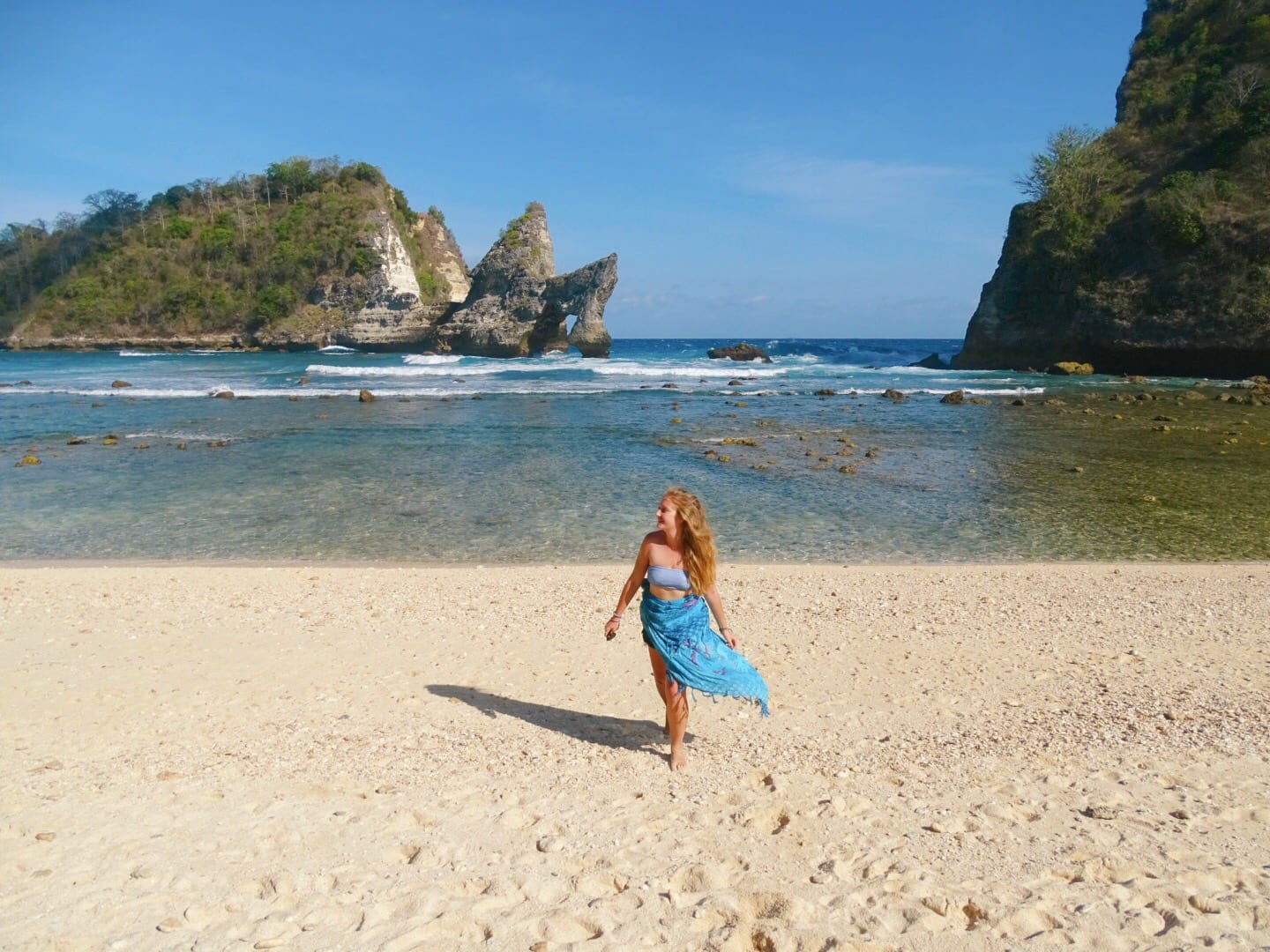 Because I'm not a very confident scooter driver, this had left me feeling stuck in Bali, something I'd never felt in Asia before. Usually it's super easy and cheap to get about. So, as well as Josh's visit being great to spend time together, I was also happy not to be travelling solo in Bali. We could split the taxi rides across the island and Josh is a really good scooter driver which eliminated the need for day tours. What did that mean? Adventure time! 🙂
The places Josh and I backpacked were:
Ubud and around
I got to be a tour guide since I'd already spent two weeks in Ubud and Josh had never been before. As well as Ubud, we took a couple of day trips, one very long one to Tirta Gangga and Pura Lempuyang AKA the stunning Gates of Heaven. That's the title pic of this blog btw!
Unfortunately, we also suffered an Asian right of passage, a motorbike fall, and ended up sporting some nasty grazes for the next couple of weeks.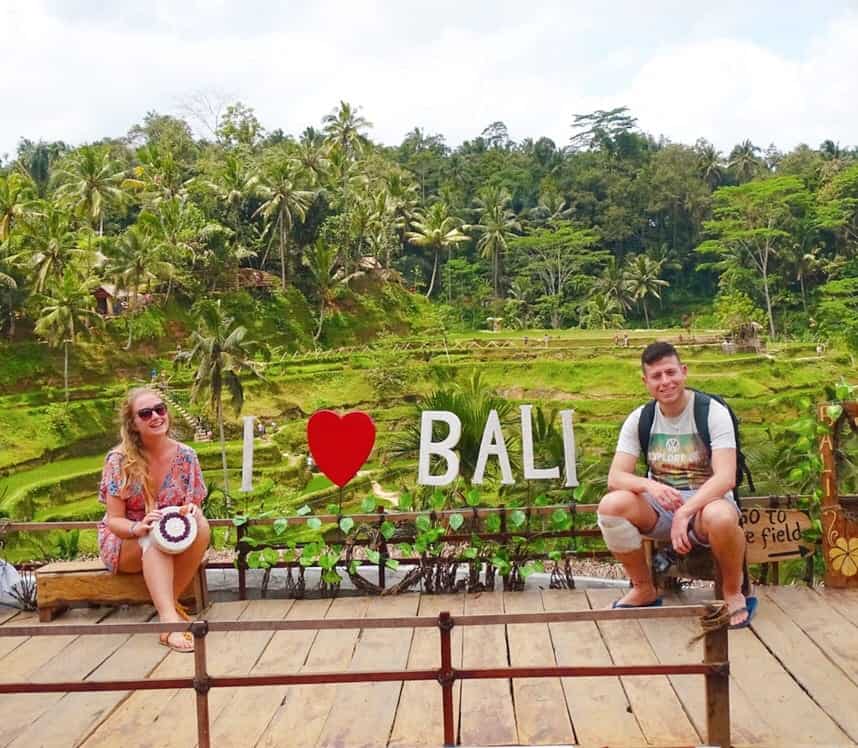 Canggu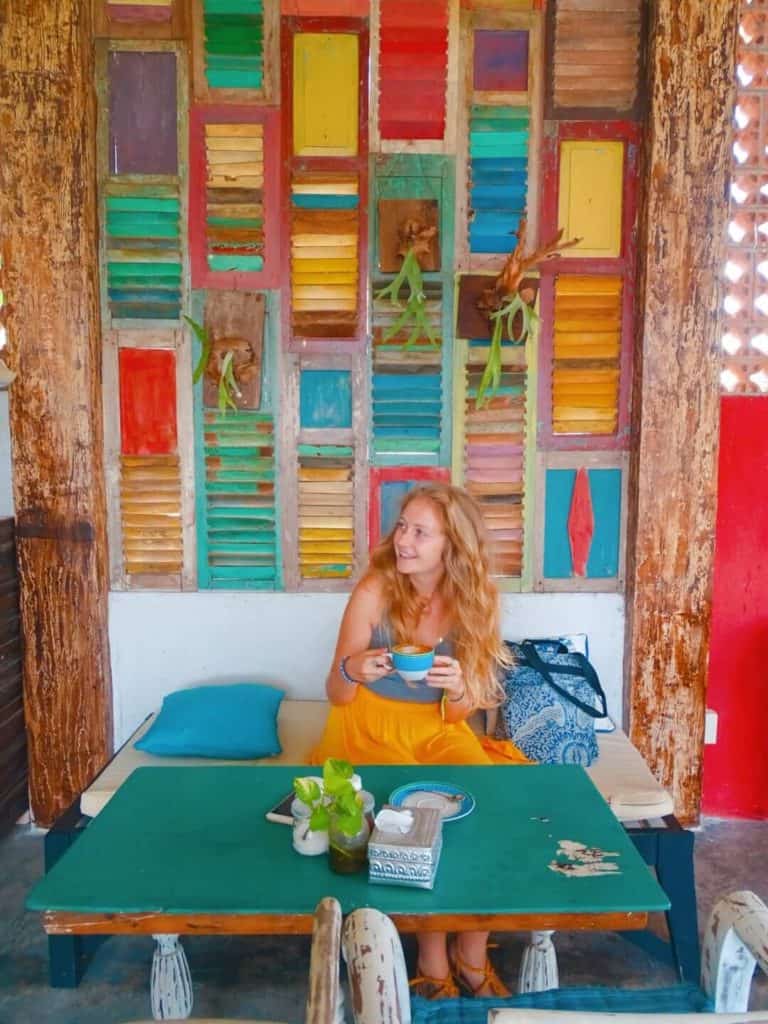 After Ubud, we headed to Canggu. This hippie town is another of Bali's most popular spots, famous for its beaches, surfing, colourful markets and amazing brunch scene. There isn't loads to do but it was a cool place to spend a couple of nights. I didn't realise when we left that I'd end up coming back later in the month as a base for a massive work sesh.
Uluwatu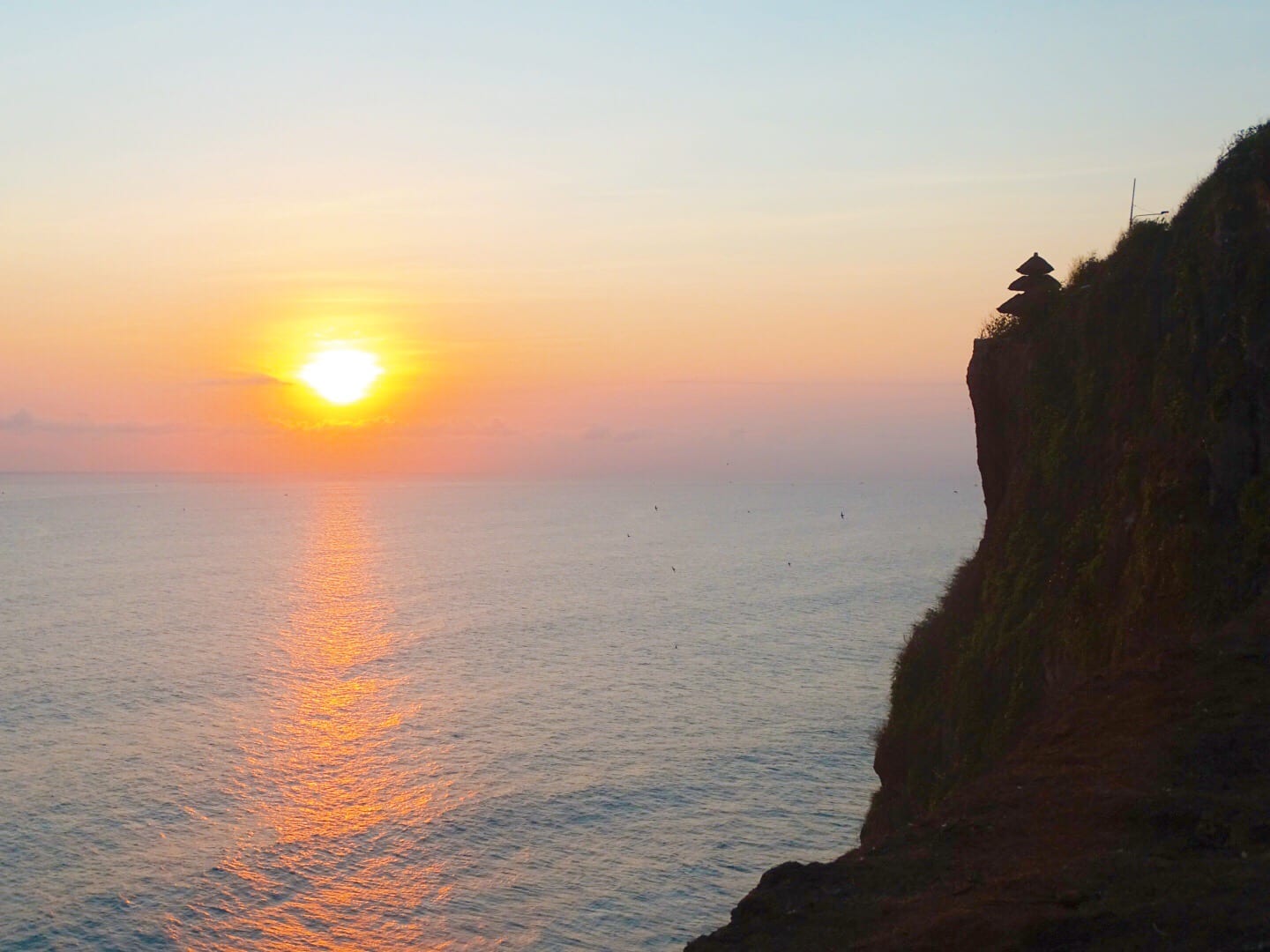 Uluwatu is a beachy region in the south of Bali. I really enjoyed spending 2 days in Uluwatu, finding beaches, temples and brunch. Like Canggu, there aren't a million must-sees but it's a good place to chill. One of the funniest moments was a rebellious monkey snatching my sunglasses from my head at Uluwatu Temple and destroying them in front of a crowd!

Nusa Penida
This island an hour's ferry from Bali was probably the highlight of our trip. It had a real rugged local feel and was an adventure to explore.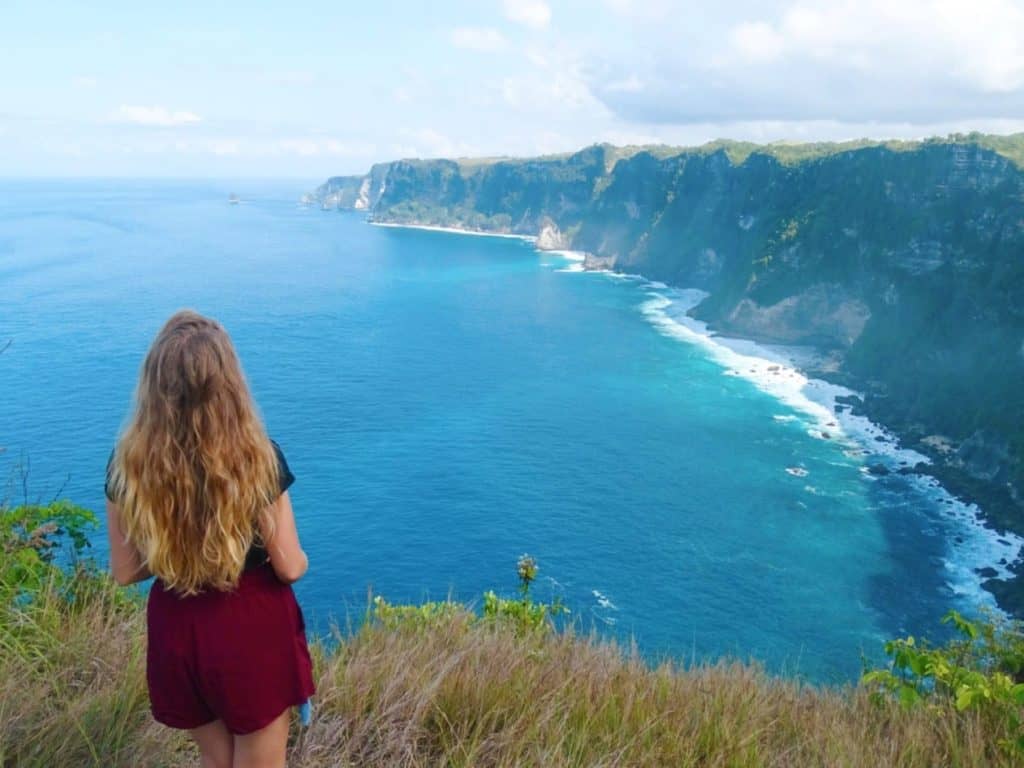 By adventure, I mean we nearly died driving the most ridiculous, unbuilt roads on a vertical incline… A little hectic! Luckily, we survived and had an experience in the process. The tourist scene here is about 15 years behind Bali since foreigners have only been coming to Nusa Penida for a couple of years.
Mount Batur
Back on mainland Bali, we managed to go on one last adventure before Josh flew back to Aus… We hiked Mount Batur in the very, very early hours. We got picked up at 1am (vom) then drove across the island to begin hiking around 4am. We reached the summit in time for sunrise, which I have to say made the whole exhausting experience worth it!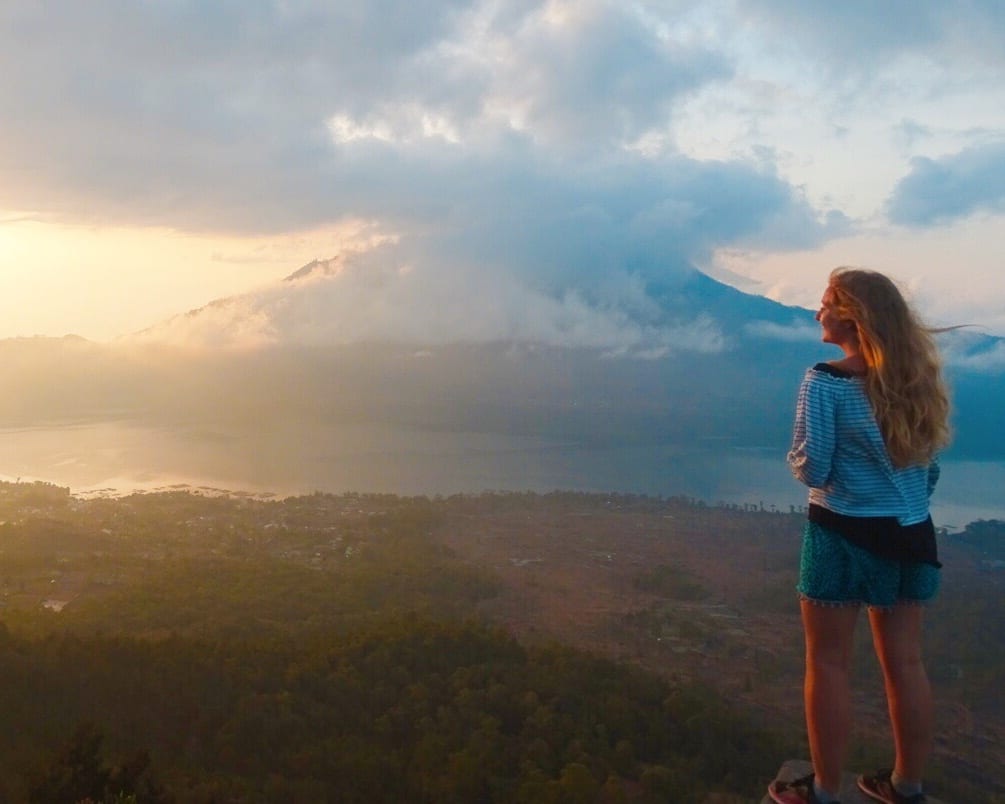 Werk werk werk
Josh left on the 18th which gave me just enough time to do my monthly paid work… However, a new spanner was in the works: the exciting opportunity to be a brand ambassador for Duara Travels on the 27th. This meant I had precisely eight days to pack in a month's work… Argh.
I booked an Airbnb in Canguu and only left it to work from cafes. I basically worked every night, too. It was stressful but worth it… At least I managed to put together an enormous Canggu food guide. I'm pretty sure I ate the town dry while trying to self-motivate!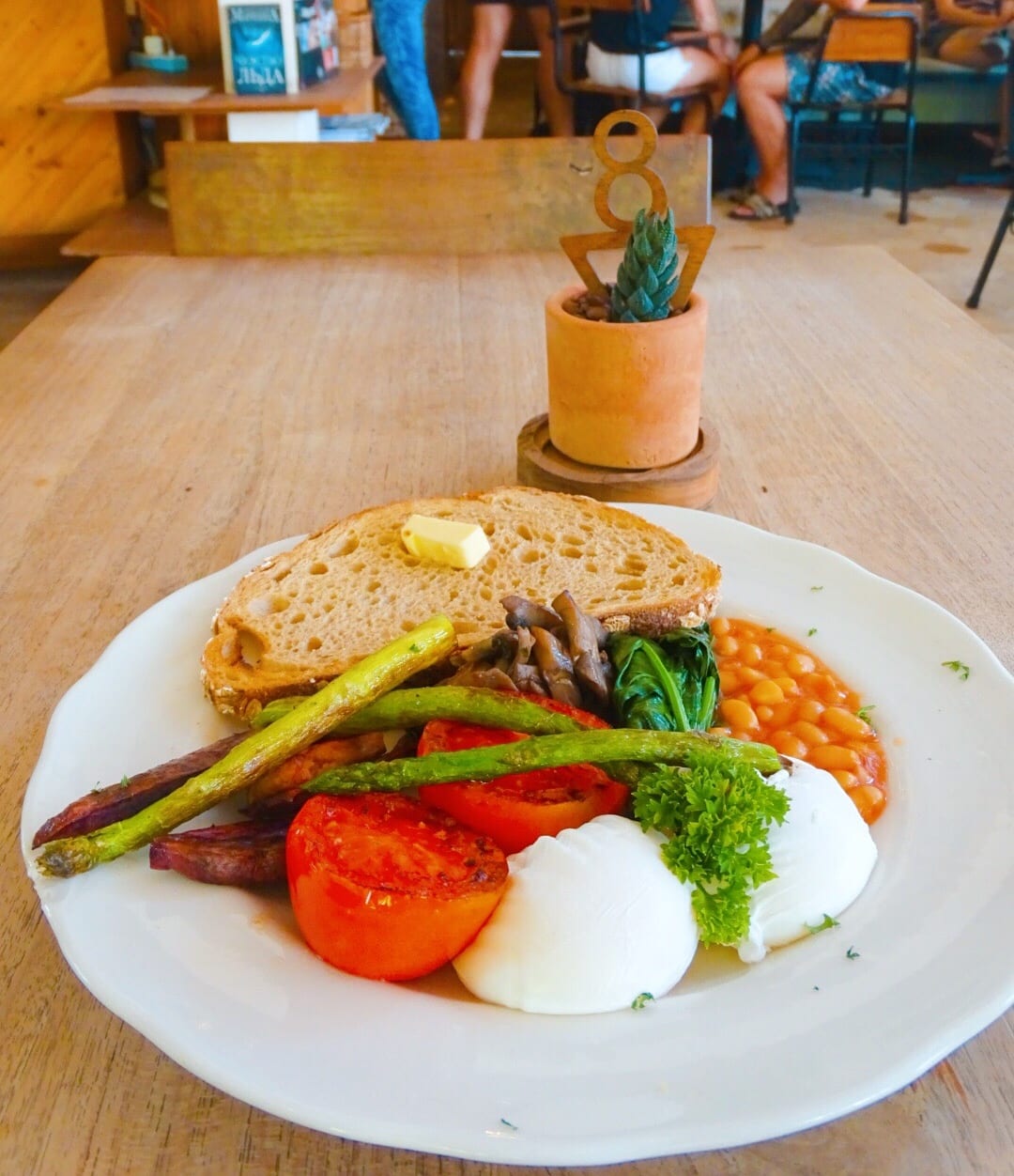 Being a Duara Ambassador in a local village
My month ended on a massive, massive high! For the last couple of days of September, I lived in Perasi village in the east of Bali with the most friendly and wonderful host family. Duara Travels are a sustainable travel company who organise homestay experiences where the locals benefit from tourism while the travellers get a real, authentic experience. Cool, right?
As Duara are based in Europe, they hired me as an ambassador to visit Perasi and get everything ready for future paying guests.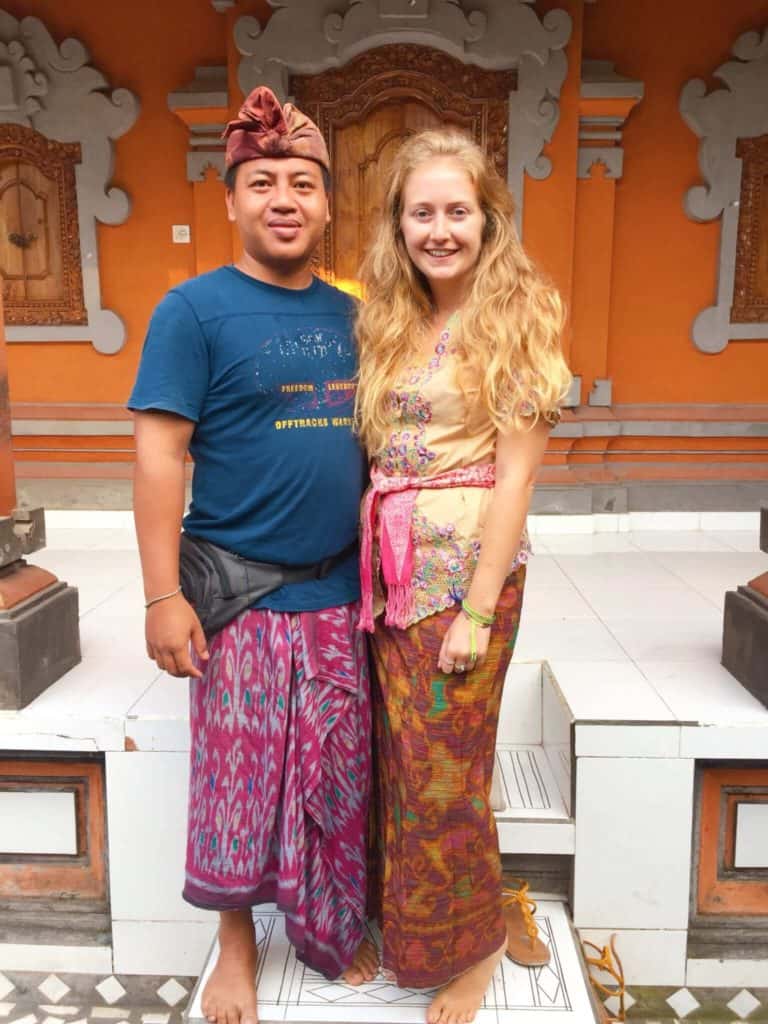 From a personal perspective, I had an awesome time. As I told you already, I was struggling with Bali. It's harder to break off the tourist trail than in other places in Southeast Asia and I was beginning to think that's just how it is. You come to Bali for beaches and chills rather than an immersive cultural experience.
Um… nope! As I carried offerings between temples with a colourful procession of local women in the village, I marvelled at the contrast I was experiencing. A couple of weeks ago I'd been eating smoothie bowls in overpriced cafes… and look at me now! The best bit was the friends I made: Adi, the local coordinator; Open, his best uni friend and brother in the host family; and Nila, the 21-year-old sister of Open.
It was one of those strange times in life when you feel like you've known people years, yet it's only been a few days. I can only compare it how you bond super fast with people when you first get to uni, or on some kind of group tour when you're thrown together 24 hours a day. I actually felt super emotional as I left Perasi and I'll definitely stay in touch on Whatsapp/Instagram until we meet again.
Woow… I think September was one of my busiest months yet! I somehow got away with working eight days out of the month… But I did almost die writing the equivalent of my university dissertation in just over a week. Such is the nature of freelancing – I can manage my work how I like! In September, I definitely liked spending most of my time on an adventure with Josh and my amazing new friends.
Thanks for reading
Read my other monthly round-ups here.
See you next time for more adventures,
Rose