This post may contain affiliate links to things like tours, hotels, Amazon associates and products. These help me earn a small commission at no additional charge to you.
My first round-up of 2019!
BTW – I started this series when I started travelling full-time in May 2018. Read my other monthly round-ups here.
It's been a great monthly personally because I've spent time with lots of my favourite people and returned to some of my favourite places, both in Europe and Asia. I loved my month at home but it felt right to get back on the road and continue with my freelancing and travelling adventures.
Unfortunately, it wasn't the best month for my finances because one of my main clients dropped my workload to half. They don't need the same volume of articles anymore which kinda sucks for me and I probably need to find some more work elsewhere. Such is the nature of freelance I guess!

At the beginning of the month, I was quite stressed but by the end, I've relaxed and told myself to enjoy my free time. I have savings for this exact situation so it's an opportunity to use the time to focus on my blog, travel more and find something even better!
Anyway, here's what I got up to in January 2019…
First destination of the year – Budapest
Doing a European mini-break and returning to England felt strange – it was the kind of thing I did a couple of years ago and not what I do from my current home base of Southeast Asia!

I was so lazy and cosy during my Christmas month at home that I probably wouldn't have planned any trips myself so I'm glad my friend Jenny suggested this 2 day trip to Budapest and booked our flights.
We had the best couple of days away together. I do miss my friends whilst I'm away so it was amazing to have some girl time, as well as return to one of my favourite European cities. We did all the normal tourist stuff and ate SO much cheesy, gluttonous food in Budapest.

The highlight had to be visiting the Szechenyi thermal baths slightly drunk and swimming around in our woolly hats in an effort to keep warm! We'd seen an Instagrammer doing the same online and were convinced we'd look as cool… But instead we looked deranged to the point where a girl and her mum asked us why we had our hats on!?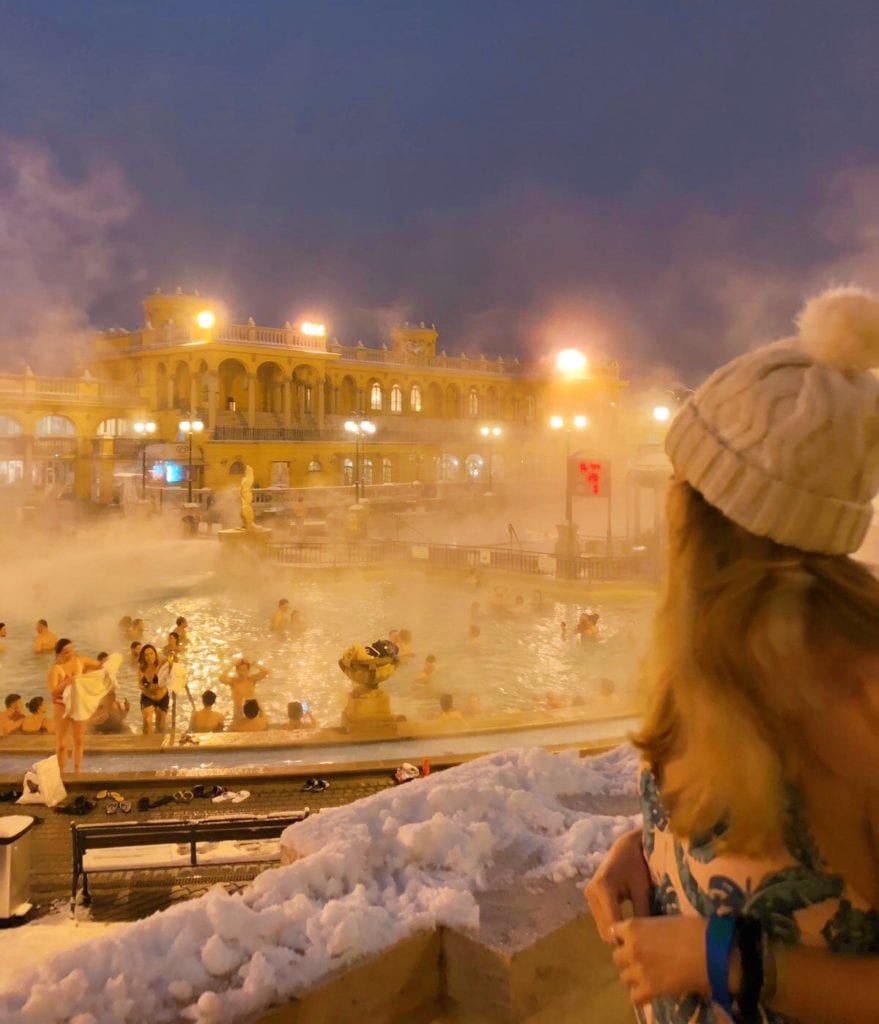 Back to Asia – first stop Singapore
I arrived home from Budapest at 1am and had the upcoming day to repack and prepare for the next day (which happened to be my birthday) as I was flying back to Asia.
It was my third trip to Singapore. It always seems to be the cheapest place to fly into from London, yet this time there was another reason, too: seeing Josh who was on a layover returning to Australia from a holiday in Sri Lanka. As it had been my birthday, he took me on a surprise trip which turned out to be a boat trip ending at Singapore's grandest and oldest hotel for afternoon tea. Such a good surprise and a total feast!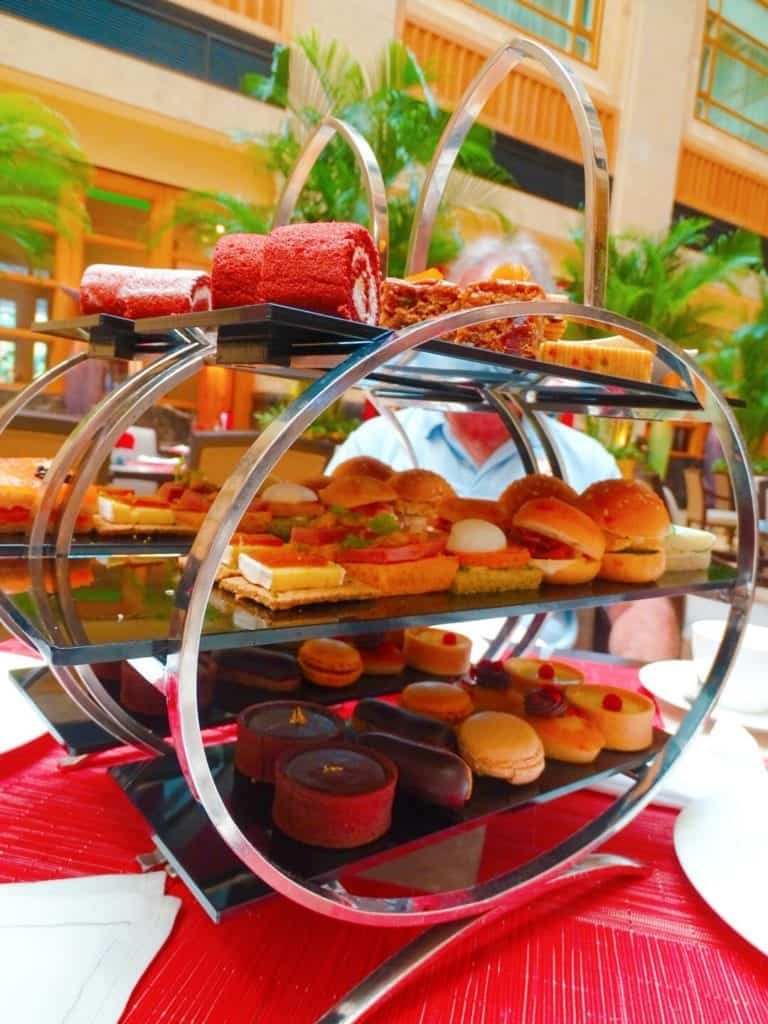 I always love visiting Singapore. On this trip I learnt that their riverboats are the world's first eco-friendly boats. Nothing surprises me anymore, especially due to Singapore's futuristic Gardens by the Bay which release oxygen into the atmosphere and generally improve quality of life. I think we have a lot to learn from Singapore!
After a month in the cold, I was bursting with joy to be back in colourful Asia with good weather and local prices. We stayed in Little India which is splattered all shades of the rainbow with fantastic street art. If you like Indian food it's 100% the best neighbourhood to stay in!
A quick trip to Melaka, Malaysia
My plan for January-February was to base in Chiang Mai, Thailand. Flights from Singapore were a little pricey and there was somewhere just over the border in Malaysia that I wanted to visit first. It coincided with my friend Lola being there too, so I hopped on a bus from Singapore to Melaka where I spent a week. Then I flew from KL to Chiang Mai.
About Melaka
I first visited Melaka in 2016 and I was well up for a return trip. It's a small town in the south of Malaysia which is just adorable!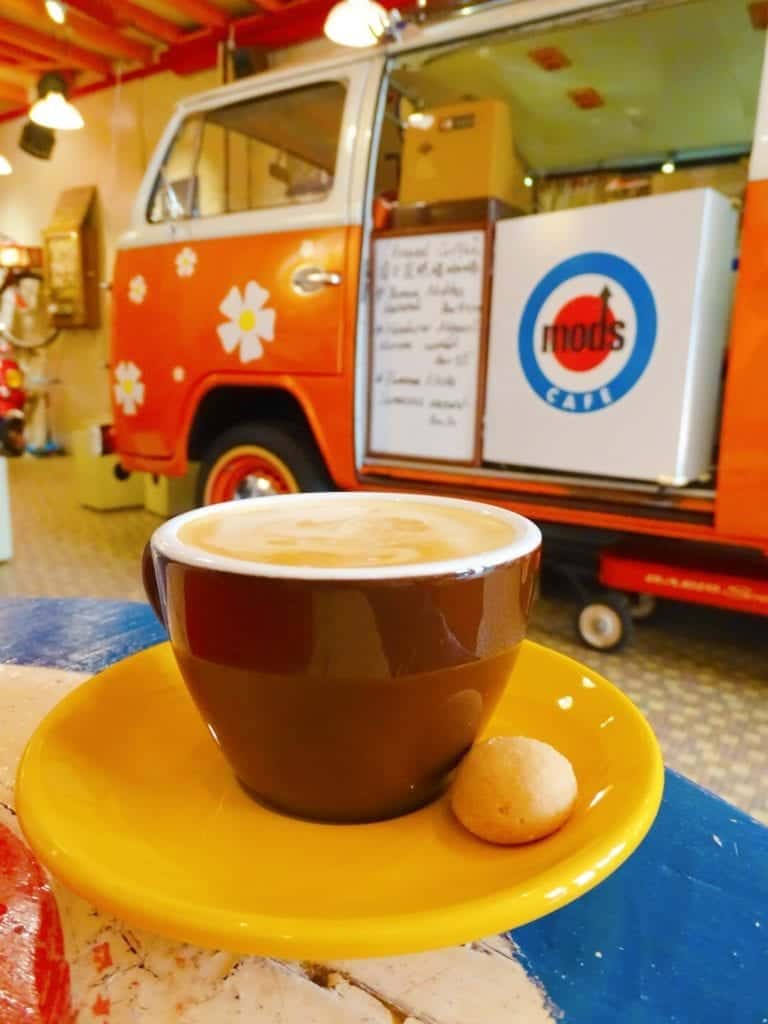 I was excited to return to Melaka because there was some new street art to see, plus the delicious Malaysian food was calling after a month away! I can't get enough of nasi lemak and laksa. It was also great to catch up with Lola as we hadn't seen each other since last summer in Hanoi.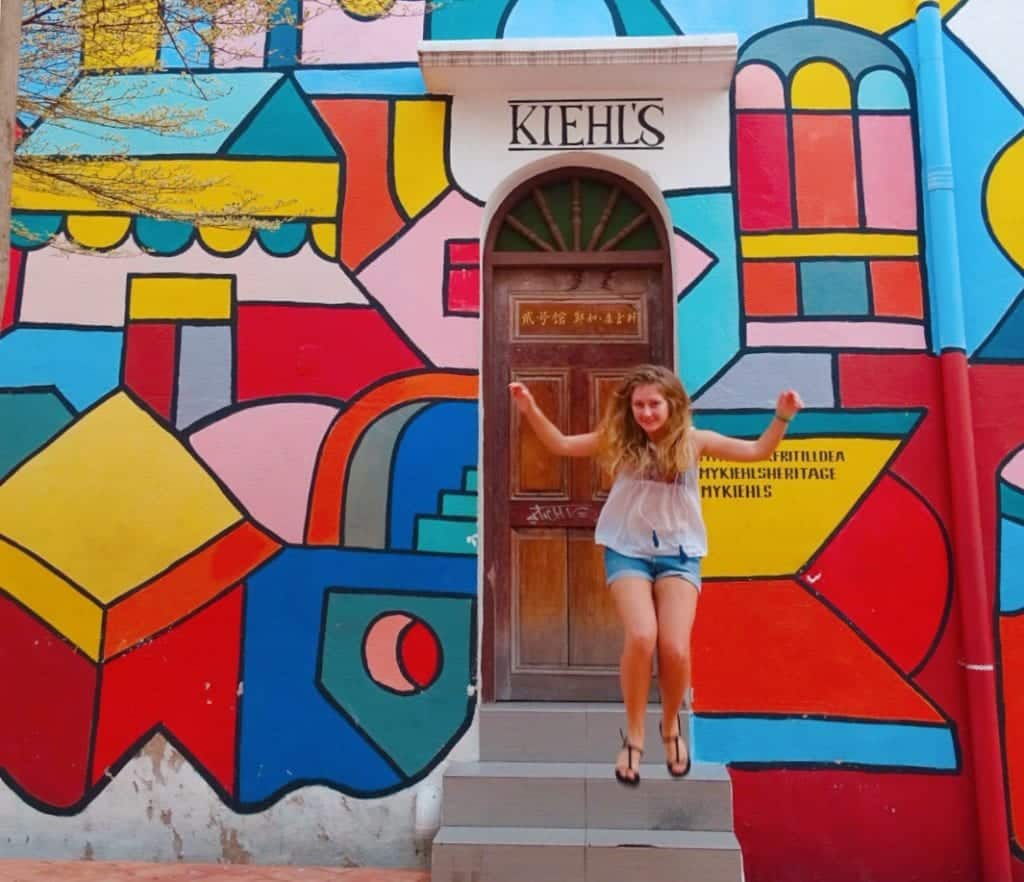 I was in and out of Malaysia so much during late 2018 that I felt sad saying a real goodbye to it. I feel like I should be heading back soon but actually, I have no plans. Every time I visit Malaysia I love it a little bit more so I'm sure it won't be my last trip ever.
Chiang Mai
I was excited to be back in Thailand. Aside from a quick weekend trip last month, I hadn't spent time in Thailand for 3 years. Way too long without pad Thai and 7Eleven cheese toasties, if you ask me!
I booked In the City Hostel & Co-working Space in Chiang Mai for my first few days and haven't moved since. I plan to make it my base through February, too. For just £7 a night, it includes a bed and cooked meal per day, plus access to the co-working space with high-speed Wi-Fi and unlimited tea and coffee. Exactly what I need!

It's also great to meet other long-term travellers and people working online. It's not that I don't want to make friends with backpackers anymore but they're just gone so quickly.
Living in Chiang Mai is great and I can see why there's such a big expat scene here. My favourite bit is the leafy garden cafes where you can sip coffee in the shade while getting your work done. It's the ideal city for those who don't drive a scooter because you can easily get around the Old City on foot, discovering temples at every corner as you go.
My blog may not be making money yet but I'm enjoying the opportunities to work with more brands. I've done a few sponsored cooking classes and food experiences in Chiang Mai which has been a lot of fun. Food is becoming a bigger and bigger focus of my blog which is not something I'm complaining about!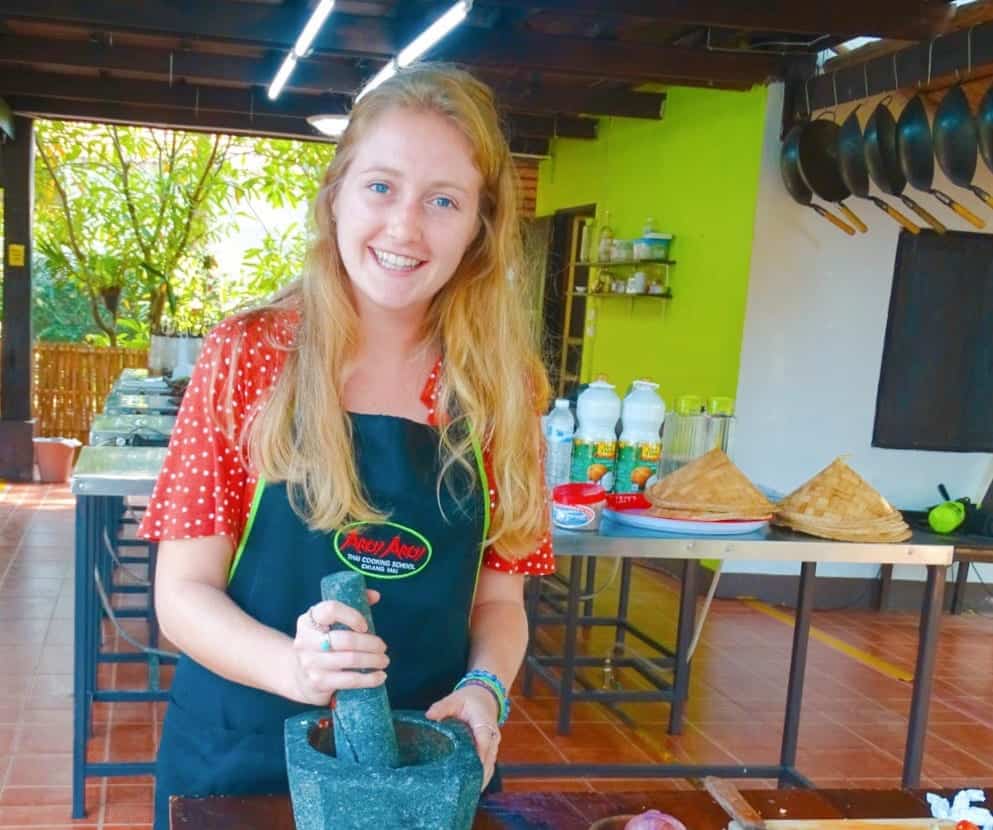 Yup, life in January was pretty sweet, though I probably need to find some more work soon if I want to start making more than I'm spending again.

It's always hard to find the balance. In late 2018, I found it difficult to take time out and focus on my passions or start vlogging because I had too many freelance writing deadlines. Now I have less so it's the perfect time to focus on those things…

But it's nice/necessary to earn a decent income too! Here's to finding balance while not losing my mind…
See ya next month!
Thanks for reading!
Read my other monthly round-ups here.
See you next time for more adventures,
Rose