This post may contain affiliate links to things like tours, hotels, Amazon associates and products. These help me earn a small commission at no additional charge to you.
Bad starts
2022 has been a wild rollercoaster of ups and downs. The start of the year was the worst part: getting Brexited out of Portugal where I was happy living.
To set a little backstory, after the stresses of the pandemic I'd been drained of confidence but itching to get back out there.
In October 2021, I'd bitten the bullet, moved to Portugal, thrown myself in the deep end, from living in a co-living to showing up at events solo and even going speed-friending… it paid off, I made wonderful friends and never wanted to leave!!
But then in January 2022, I had to. Fuck brexit, fuck the tories.
Swings and roundabouts
It seems like something good always comes out of something bad. I learnt that during the pandemic when the lockdowns made me invest time in my business which is now the best it's ever been.
Leaving Portugal was sad, and I spent a week at home in England drowning in indecision about what to do next: the Schengen zone (most of west and central Europe) was shut to my British passport for the next 90 days. Eastern Europe was cold. Asia was shut. Latin America travels seemed premature given that omni was ramping everything up again.
But then… Croatia happened which was fantastic and wouldn't have done if I hadn't left Portugal.
Croatia is not part of the Schengen zone (although that's set to soon change) which meant I could spend 3 months there despite the fact I'd just spent 3 months in Portugal.
Feb – moving to Split, Croatia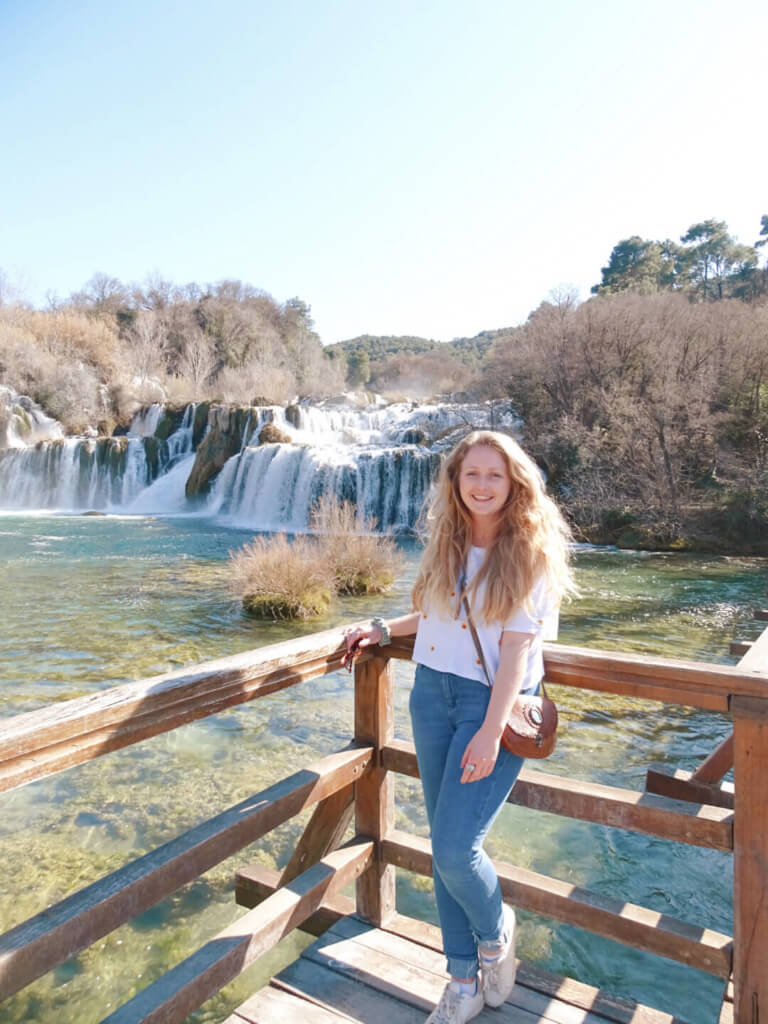 So, to Croatia it was! In February 2022, I flew to Zagreb for £8 (yes, really!) where I spent a week before catching a Flixbus to Split where I set up base.
I was so lucky to immediately make a great group of friends via the expat Facebook groups. We had a blast together for the months I was there. Some highlights were:
Hiking each morning to the top of Marjan Hill, an invigorating way to start the day
Eating Bokamorra pizza at least once a week
Camping overnight in a mountain hut with no heating or electricity, just 10 us, a fire and a lot of card games and beers!
Going on day trips to the islands
Taking a weekend trip to Dubrovnik and seeing it totally empty in March
My sister and our friend coming to visit and showing them Split as a semi-local!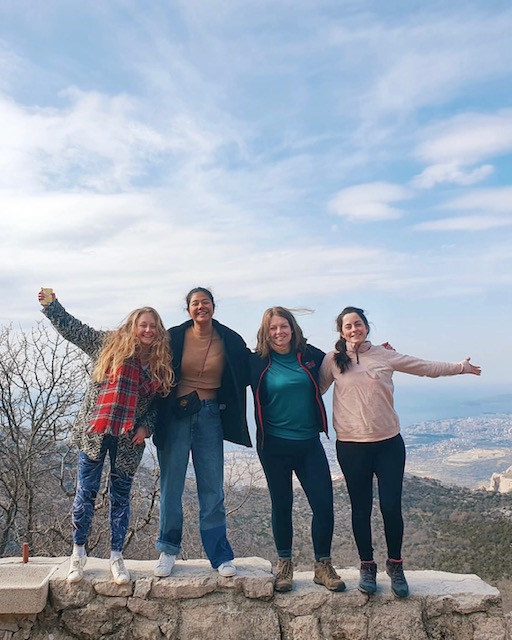 April – backpacking
After my 3 months in Croatia were up, I decided to take some time off. I'd worked so hard on my blog (partly as a coping mechanism) through the pandemic and had barely taken a week off in 2 years.
So I had a 'fuck it' moment, logged off and went backpacking for 6 weeks, through Croatia, Slovenia and Northern Italy, finally returning to my beloved Portugal.

Some highlights were:
Meeting my uni friend Kerrie (who I hadn't seen since before lockdowns) in Ljubljana for wine tasting, nights out and lots of eating
Meeting my friend April who I'd met in Mexico City 2 years prior, in Venice for a fantastic touristy catch-up
Making my own pasta and tiramisu during a class in Milan, Italy
Getting off the tourist track (or at least the one that British tourists know about) and visiting places I'd not heard of before in Croatian Istria and eating sooo much truffle pasta (truffles are harvested there making them cheap and abundant!)
Seeing beautiful Lake Bled in Slovenia with my own eyes after having seen so many amazing Insta pics for years… then heading to Lake Bohinj which was just as stunning but misty and intriguing since the weather had suddenly turned bad.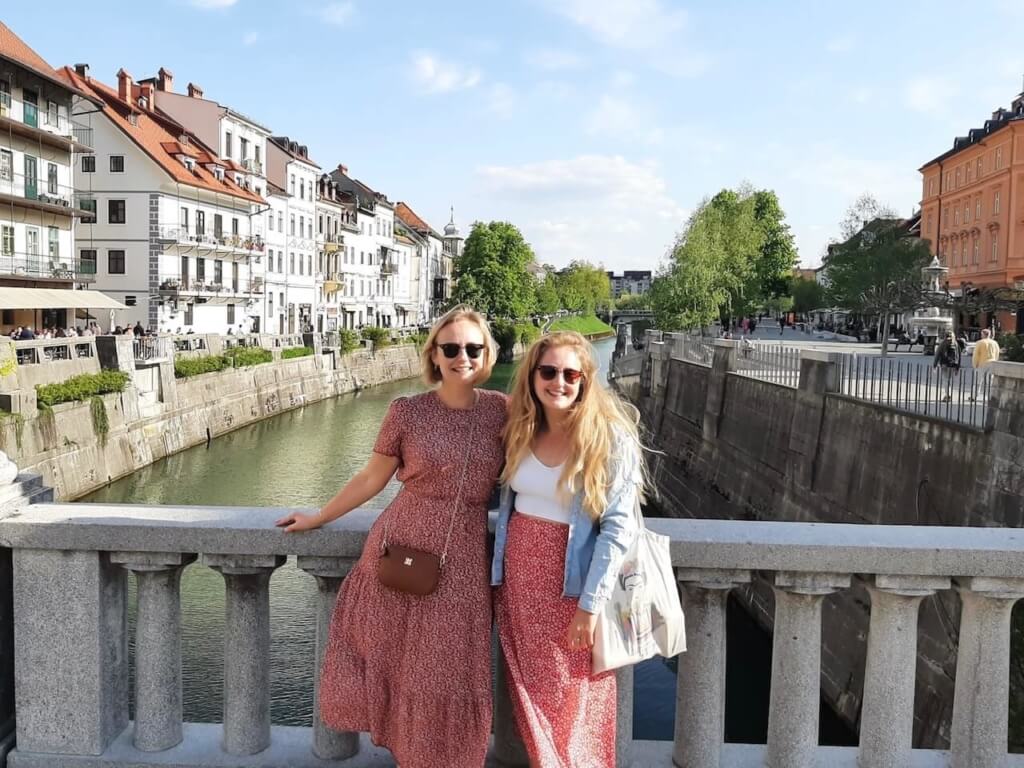 May – back to Portugal for island life
In May, I was thrilled to arrive back in Portugal! I spent a week in Lisbon seeking out hidden gems as I'd seen the highlights last year, and another week in the Algarve.

Then, I went to join my Porto ex co-living mates on Madeira island where we rented a house together to co-work and explore the island for 6 weeks.

Apart from it being difficult to get around (we hired a car between the 5 of us but 2 of us don't drive and 2 only drive automatic so we only had one driver!) and the fact I spent a week in my bedroom with covid, it was a wonderful time with great friends and beautttttiful hikes, beaches and viewpoints! Maderia is truly a stunner.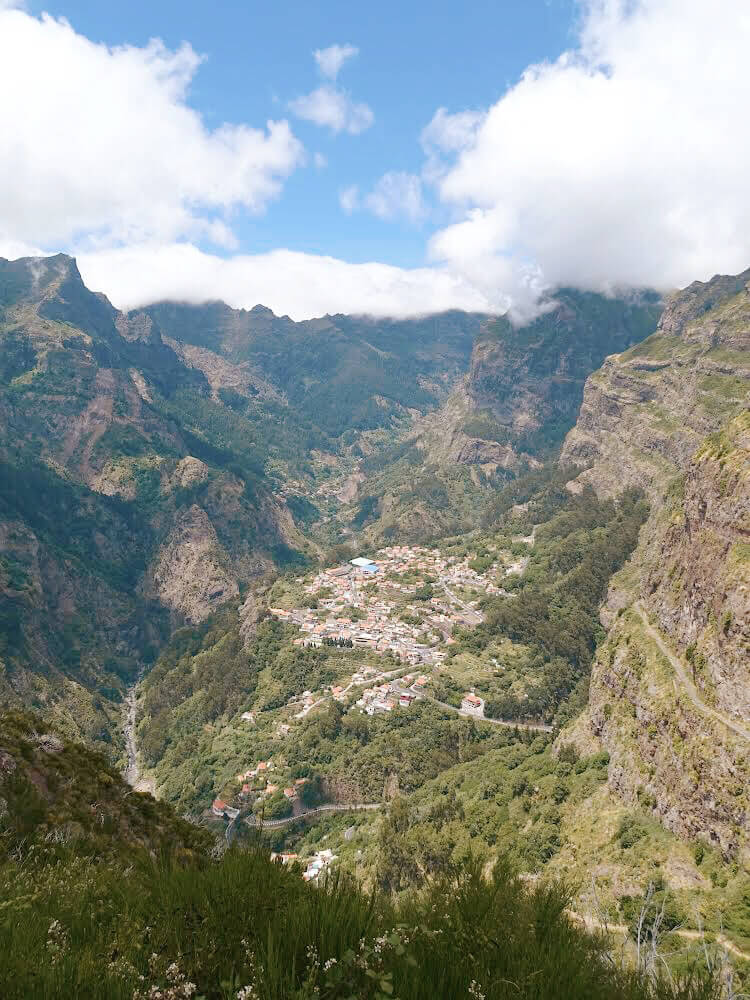 I also got to attend my first Traverse travel blogger conference of the year which coincidentally happened in Maderia when I was there. I really value these events to meet people who do a similar job to me. Otherwise, my work can feel quite isolated.

With the conference, I got to join activities like dolphin watching, attend informative talks about content creation, and join the evening socials. I have a bunch of new friends now because of it.
July – Balkan backpacking!
Can't stop, won't stop! By the summer, travel was well and truly back on. The idea I could go where I wanted without restrictions was the most dizzying delicious freedom… and after knowing what it was like to lose that, I wasn't taking anything for granted! (Especially since my blog was already in a good way with passive income. Why not!)

It was a fun summer and extremely cheap… the Balkans are almost as cheap as Southeast Asia!
From July to September, I backpacked from Belgrade through Kosovo, North Macedonia, Albania, Montenegro and Bosnia & Herzegovina
Highlights included
Hiking in Albania – the Theth to Valbona trail meant 2 overnight stays in countryside homestays and carrying everything I needed on the 17km hike with 800m elevation. It was probably the most breathtaking and beautiful experience of my life.
Lake Ohrid – I spent several days taking boat trips on this huge lake in North Macedonia, swimming and soaking up the views. The water is crystal clear. Such a hidden gem!
Educating myself about Kosovo – travelling to Kosovo and talking to the locals was so eye-opening. Travelling is the best way to learn about the world and increase empathy.
Falling for Belgrade – I didn't have huge expectations but I found the Serbian capital very cool with great bars, cafes and restaurants
Finally visiting Sarajevo – after a whistle-stop day trip 5 years before from Croatia, I was so excited to return to Bosnia & Herzegovina properly and learn about this beautiful country and its fascinating, heartbreaking history. I'd heard great things about the capital and it didn't disappoint!
Kotor (Montenegro) exceeding my expectations – this city is beautiful like all of Montenegro! It's one of the most striking, underrated countries I've ever been.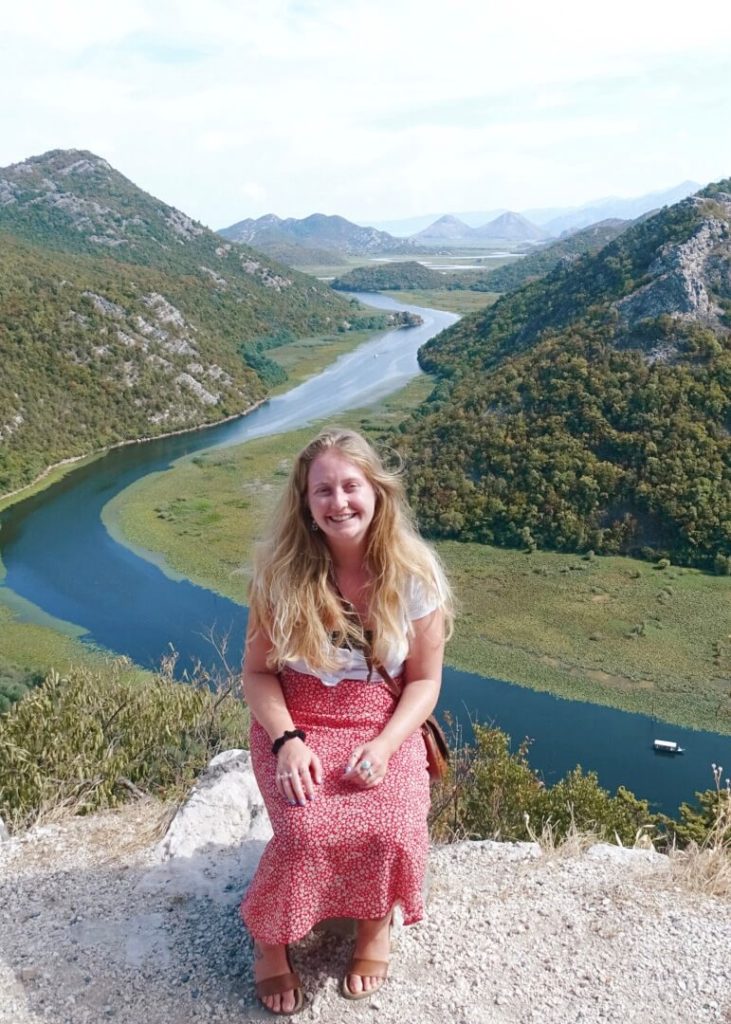 I wrapped up my summer travels by attending a second travel blogger conference in the Czech Republic. It was hectic, productive and very boozy… I was exhausted after and headed back to the UK for a BIG sleep (for 3 weeks) and to prepare for…
October 2022 – the big move back to Mexico
When I'd left Mexico in March 2020 because of the pandemic (see 2020's round-up), I'd been heartbroken. It felt like unfinished business. It was always my plan to go back and pick up where I left off. So, to finish the year, that's exactly what I did!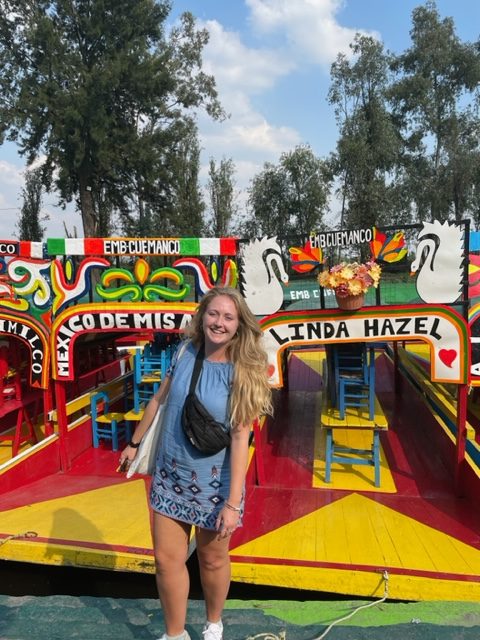 I started the trip by hosting my sister and her friends for their 30th birthdays. We explored Mexico City, Taxco, Oaxaca (for the Day of the Dead celebrations!) and Isla Holbox off the Yucatan Peninsular.

Since then, I've just been back in Mexico City chilling, living, working and of course eating my heart out!
Work & career
If there's something that I pinch myself over every day, it's how well my blog is doing! I started feeling this way last year when travel picked up again, and now things are even better!

It was my dream for FOREVER and after 6 years of hard work, it's fully my reality that my entire job is running this blog and writing about my travels. I love setting my own hours and having no boss.

Finally, I don't worry too much about money, or always take whatever the cheapest option is. Who knew that could ever be a thing?
Recovery from 2020/21 stress
In the bleakness of the pandemic, I didn't know if I'd ever get my life back or feel like myself again. But I have… 99%! There's some small part of me that can't handle stress like I used to. Maybe that'll change, maybe it won't… I guess we are forever changing during our lives!

I'm happy I've got back into the flow of travel. When I first started backpacking again after 2 years off, I couldn't get a good night's sleep in dorms, I couldn't handle the heat… I wondered if I'd got 'old' in the pandemic and my fun travel days were behind me.

But eventually, I got into the swing of things again. I think my tolerances had just temporarily changed after so long comfortable but bored at home in the lockdowns. Phew!
Staying put in Mexico City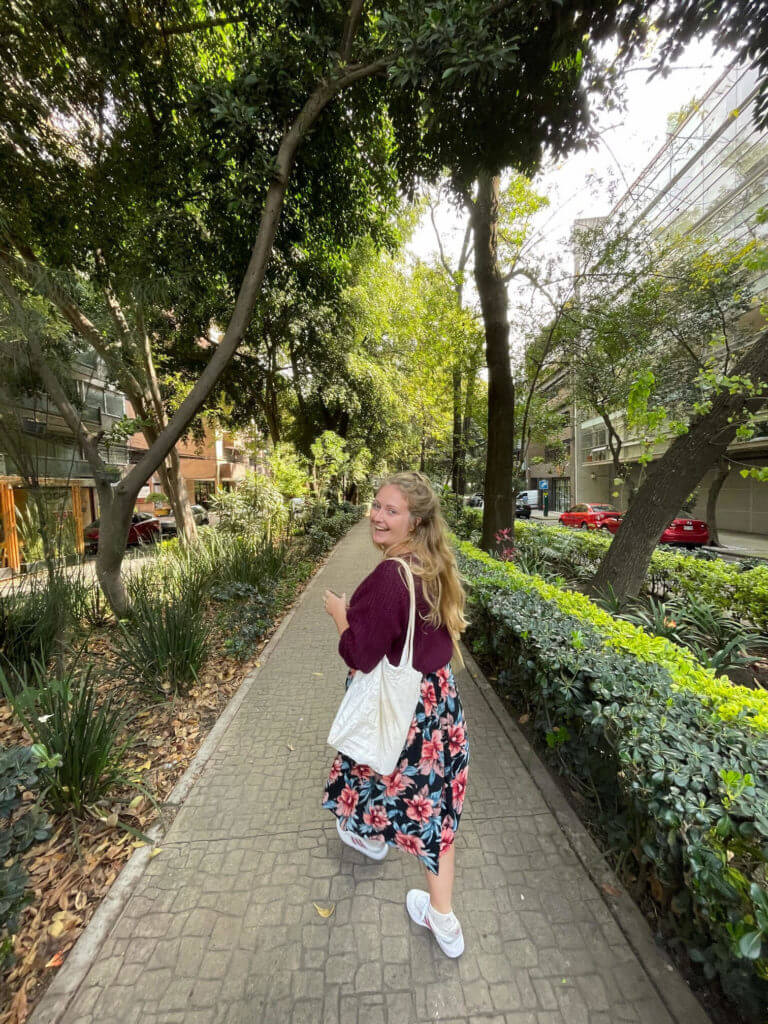 Looking back over the last year I'm shocked – and exhausted – at how much I did! I went to 11 countries, 5 of them new to me. I met so many people and had so many experiences. The reason I did so much? Because I finally could and because I'd missed my life while being cooped up!

It was a fantastic year but I definitely overdid it at times. I'm excited to be in one place for a while. I haven't properly worked on my blog in months. Constantly meeting new people travelling then moving on can be unfulfilling. I need to have more meaningful relationships and I'm excited for upcoming work and business opportunities.
I rent a room in a fantastic apartment in Mexico City with 2 friends and their dogs. We live in a great neighbourhood near cafes, cocktail bars, street food and restaurants… I can save money, eat well, get fit, set some routine, learn Spanish.
Plans for 2023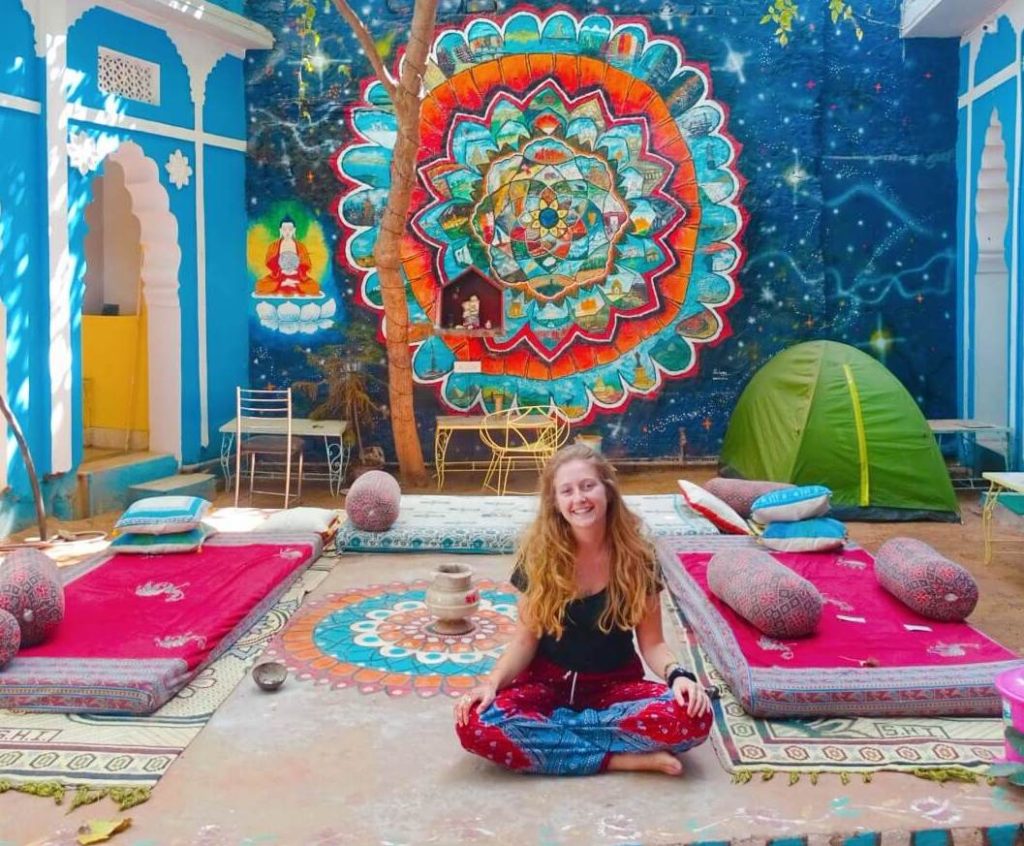 In March, I'm running my first group trip in India. With 14 of my followers and our tour guide, we'll be exploring destinations including Delhi, Jodhpur, Pushkar and Ranthambore National Park where we'll hopefully see wild tigers!
It'll be my third time in India and I can't wait. If it goes well, maybe I'll do a group trip in Mexico.
In terms of my own travel bucket list, I'm dying to do Central America.
Whatever happens, I'm finally grateful every day. It took a pandemic that put my life on standstill to get there. But here we are.
Let's see what 2023 holds! Hopefully lots of tacos and curry!