What to expect?
Don't expect New York to look like the movies! It's a pretty dirty city and even the subway is grubby compared to London's Tube and especially the shiny underground trains in Asia!

Saying that, it's an exciting, vibrant city with loads to see and do. Do expect big crowds and long lines for everything touristic in Manhattan. And factor in enough time for this!

In this guide, I'll cover safety tips for female travellers, what to do solo in New York, how to get around, where to stay and more!
Modern art at MoMA
Other galleries and museums
Walk or cycle in Central Park
Other parks
Visit beautiful bookshops
Walk across Brooklyn Bridge – and check out Brooklyn
Ellis Island tour/Staten Island ferry
Check out Chinatown
Catch a Broadway show
Where to eat solo in New York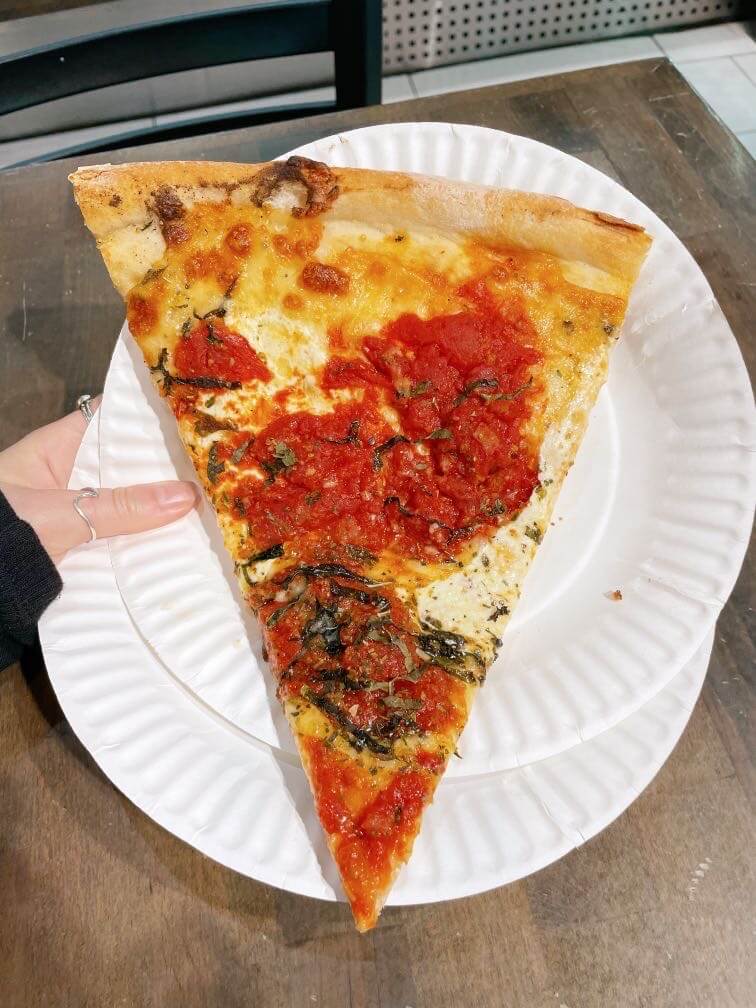 Like anywhere, you probably want to avoid fancy restaurants in case you feel awkward (although by all means, GO FOR IT QUEEN if you're feeling confident!). I would recommend loads of pizza slices, pretzels and bagels which, if you're travelling on a budget, your bank balance will thank you for.
Eating cheap in New York isn't a bad thing because most of the typical, iconic dishes associated with the city ARE the cheaper things (aside from smoked salmon bagels which are spenny but there was no way I was going to miss).
Don't miss:

BAGELS! The smoked salmon (called lox or nova) was my favourite. If you get a chance, add cream cheese and scallions or capers. Some of New York's best bagels are at Russ & Daughters, Ess-a-Bagel, H&H Bagels and Broad Nosh. Expect to pay around $16 with all the trimmings. If you're on a budget, simple bagels start at £5.
Pastrami sandwiches: these are a classic NY food brought to New York by Jewish immigrants. Due to their enormous size, they're probably not the BEST food for solo travel in New York but I was keen to try one anyway.

Katz Deli (known for When Harry Met Sally filming and appearing on food shows, Parts Unknown and Somebody Feed Phil) is the iconic place to have one, smothered with mustard and accompanied with a side of pickles. I also tried a tasty 'egg cream' drink made from milk, carbonated water and chocolate or vanilla syrup.
PIZZA! Well, dur. Several of the best are in Greenwich near the Friends Apartment building (I can see why Joey liked it there). One is Joe's famed for its $4 takeaway slices (eat them at the park across the road) and Bleecker Street Pizza, open since 1929, with casual seating. Get the house speciality, Nona Maria, for $4.16.

For less of an old-school Italian feel but dare I say it, even better pizza, head over to the East Village for Artichoke Basille's (I dare you to finish a slice of the house $8 cheesy artichoke pizza by yourself) and Unregular Pizza topped with burrata ($12).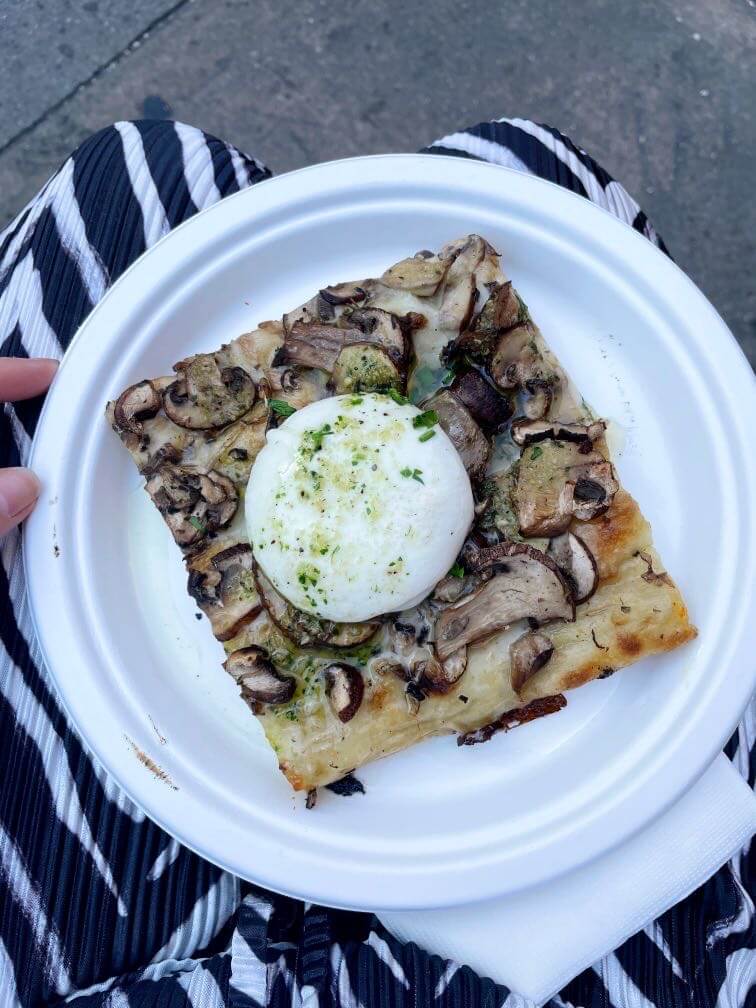 Cannoli and other Italian specialities: somewhere between Joe's and Bleecker Pizza in the West Village is Pasticceria Rocco famed for its authentic desserts in this Italian immigrant neighbourhood. The cannoli was delicious but I do wish cafes in the States would stop serving plastic to drink in. It's 2023!