This post may contain affiliate links to things like tours, hotels, Amazon associates and products. These help me earn a small commission at no additional charge to you.
As you're probably aware, India isn't a destination where you can wear exactly what you would at home. In this India packing list for women, I'll share my essential items, tried and tested during my 3 trips to India (and counting!).

Obviously, India is made up of different regions with different climates and attitudes, so there's no one-size-fits-all approach, however this guide considers the common tourist regions where you're likely to be going.
Going to India solo? Check out all my India solo travel guides
What to wear in India
Before thinking about what to pack for India, you'll want to think about what to wear. Generally, India is a conservative country (although, depending where you go, there are a few expectations).

The main rules to follow are covering your legs and shoulders.

Take a look at the majority of Indian women and you'll notice that even if they're showing skin around their midriffs, their shoulders and legs are covered. To avoid unnecessary attention, I would recommend dressing in a similar way.

Note – just to clarify, wearing the right clothing in India won't STOP you from getting looks and stares. It's highly likely you'll get a lot of attention regardless, especially if you're fair-skinned like myself. Still, the more you can blend in, the better!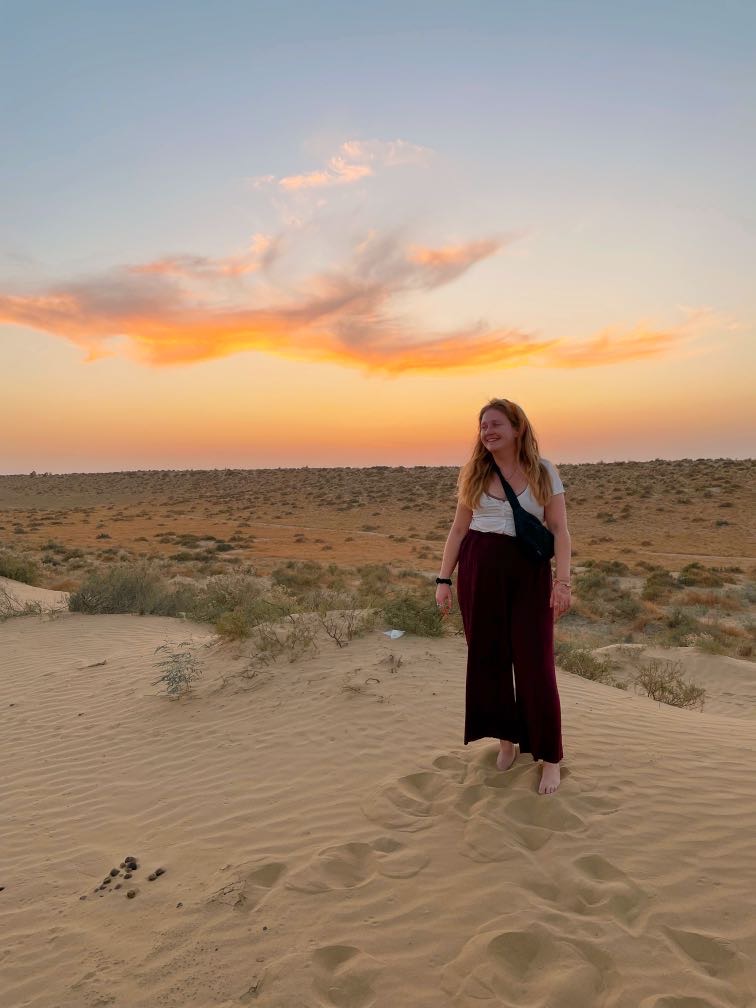 There are some exceptions like Goa and Kerala where things are less conservative. Goa is the least conservative place in India where you can get away with wearing beach clothes like you would anywhere in the world.
Laundry in India – how many items to bring!
Most accommodations offer laundry services and it usually takes a day to return. If you're staying in hotels, laundry is usually calculated per item so it's a bit of a faff. Often, you have to count out your tops and underwear and even fill in a form noting down what's in your laundry bag.

Paying per item often means it can cost $5+ for a bag of laundry. That might not sound expensive, but once you're used to India travel prices and can get a night's accommodation or five amazing local meals for that price, you'll start to feel like the expense adds up.
The best luggage for India travel
I have tried out many travel backpacks over the years including ones that you pack straight down into, as well ones that open like a suitcase. I debated over the Osprey for a while because it's quite expensive, however I recently bit the bullet and bought it.

After its first trip to India, I can confirm the Osprey is a great backpack: very durable with a cover to tuck away the straps when in transit. I have the 65L women's Osprey backpack and don't feel that it holds as much as similar backpacks you pack down into. For that reason, I would recommend packing cubes to keep it organised.
Check the best season to visit India – of course, this India packing list is subject to the weather! Generally, the seasons in India are as follows:

Winter (Dec-Feb) – India is cooler than normal so it's the perfect time to travel in the popular destinations… Apart from the mountainous North which will still be cold.

Spring (March-May) – India starts getting very hot so tourism cools off. However, it's the perfect time to visit Dharamsala or Rishikesh thanks to their higher elevation.

Summer (June- Sept) – the monsoon cools things down so, if you can handle the rain, it's not a bad time to visit Northern Indian tourist destinations like Rajasthan.

Autumn (Oct-Nov) – the rain tails off and temperatures are relatively cool.
Female packing list for India – clothes
I'm sure clothing is your main concern when it comes to blending in, dressing and packing for India.

So, here's what to take on a trip to India in terms of clothing…
3 x long pants
Long pants / trousers (or whatever else you call them) will be your best friend in India! I would recommend either stretchy, light pants or ones made with cool cotton fabrics. Although India is conservative, it can also be VERY hot so keeping cool is essential. For that reason, light colours are better than dark ones.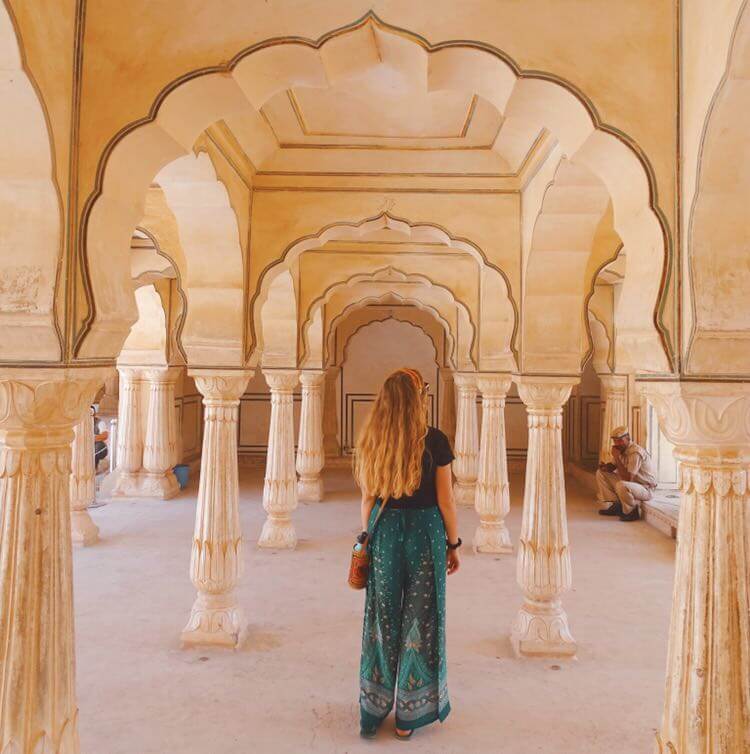 These blue pants were my best friend during my 2019 India trip. They had a split up the side which wasn't obvious to look at, but did a great job of keeping me cool! They were cheap ones from a market in Thailand that later broke; a shame otherwise I would have worn them on future India trips.
Alternative – 3 x skirts
Long skirts can be just as adaptable as pants, and I have lots of plain black and white t-shirts that I can wear either with my long pants or dresses.

A benefit of skirts over pants is that they let in the breeze so can be a bit cooler. I would advise making sure they're 3/4 length or longer so you can stay covered and not attract more annoying attention from men than necessary.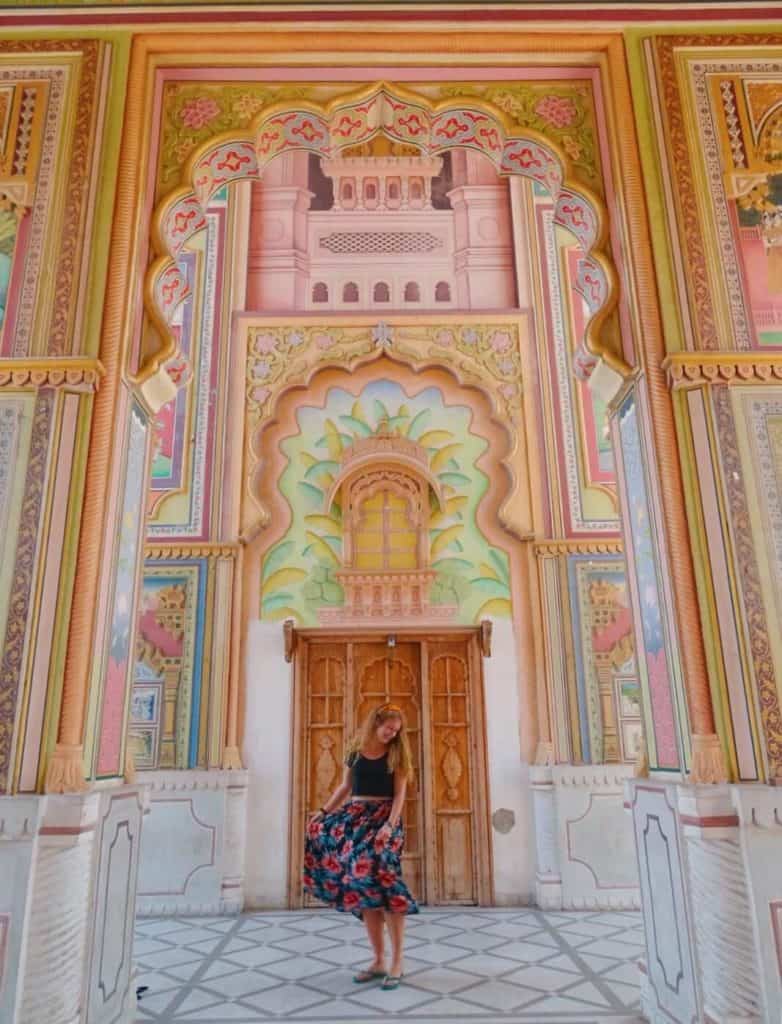 For my most recent trip to India, I mixed it up packing 2 long pants and 2 long skirts. Whatever you'd rather!
1-2 dresses (optional)
I prefer long pants and skirts to dresses because they don't touch your armpit area which is obviously what gets most sweaty in the heat. I usually treat dresses in the same way as t-shirts and only wear them once or twice before they go in the laundry. So, for that reason, they're a slightly less practical item for your female India packing list.

However, dresses can be great because you can throw them on without thinking about matching your top and bottom garments. The only thing to consider when packing dresses is that they should cover your shoulders. If it's a strappy dress, layer it over a plain t-shirt.
6-8 x t-shirts
Tops with capped sleeves or tank tops are best because covering your shoulders is advised in India.

As I prefer high-waisted skirts and long pants, my packing list for India tends to include cropped t-shirts with capped sleeves. If a bit of midriff shows, it's not a problem in India so this is the perfect outfit for me.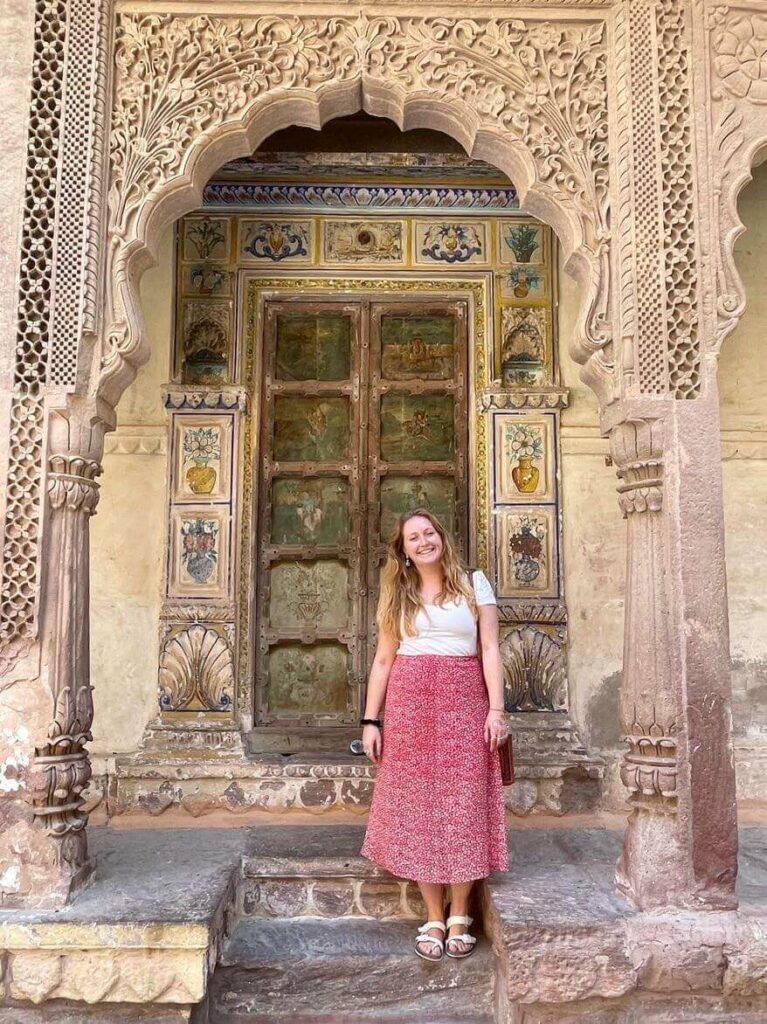 What to wear at religious sites? Although largely these are more conservative than the streets, you can simply cover your shoulders and knees as normal. Some Sikh temples require you to cover your hair, but scarves will be available to borrow.
1-2 x long-sleeved tops
For the odd time it gets cold, for example a train where the AC's a bit too high, it's good to have a long-sleeved top you can layer up with.

It's not necessary to wear long-sleeved tops in the daytime in India for modesty reasons but, if you feel you'd rather do this, make sure they're loose, breathable fabrics so you don't get too hot.
1 x sweater
Although there's a chance you'll never wear it, I'd suggest packing at least one thicker layer for cold AC, planes and any destinations where it will be cooler.

If you're going anywhere in the Himalayas, for example Dharamsala, Manila and even Rishikesh outside of the summer season, you'll need this. In Dharmasala in March, I was totally unprepared and had to buy additional furry clothes as it was freezing! These were easy (and affordable) to buy locally so I wouldn't worry about adding them to your India packing list.
2 x pyjamas
In the privacy of your own room, there are obviously no rules for a women's India packing list, although if you're sharing a mixed-gender dorm, pack something comfy you wouldn't mind your roommates seeing you wearing.

If you're on a fast itinerary and don't have time to do laundry, pack a couple of pairs. I just wear soft shorts and random t-shirts for my PJs.
Underwear
10 underpants (approx) – going on the assumption you'll do laundry once a week, this factors in days when you shower after your sightseeing, then get dressed to go for dinner or out in the evenings
4 x socks – or more if you plan to go hiking and wear your trainers a lot. I tend to wear my heaviest shoes that require shocks on travel days to avoid carrying them, so if you're moving every 2 days, you may get through socks fast
3 bras – whatever type you feel most comfortable in. I've recently ditched underwired bras in favour of comfier cotton bras. If you plan to exercise, a sports bra may be a valuable addition to your India packing list.
What to pack for India – footwear
1 x sturdy sandals – since it's usually hot, it's best to let your feet get some air. I'd recommend sturdy sandals for India because pavements can be dirty and badly paved. Birkenstocks are a good option.

For some unknown reason, I wore white sandals on my last trip to India, and it goes without saying that's not the best idea! Black or brown is definitely best.

1 x trainers/sneakers/runners (whatever you call them) – often, small hikes are required to get to sunset viewpoints so it's best to have some sturdier walking shoes. During city days when you're walking a lot, you may prefer to wear them over sandals.

As I mentioned before, white shoes won't stay white long! Note that you often leave shoes outside temples and other buildings where you can't wear them inside. I haven't heard of anyone having their shoes pinched but it's perhaps wise not to pack brand-new, designer trainers.

1 x flip flops (beach shoes) – these are a must if you're visiting Goa or another beach destination. Even if you're not, they're good for dirty bathrooms, hanging out in hostel gardens, or any other time you want to throw shoes on quickly.
Travel towel
If you're staying exclusively in hotels, you probably won't need a towel. However, if you're doing the hostel thing, it's advisable to pack one for India travel. The microfibre quick-drying towels aren't the most efficient (especially when I wash my hair and they get saturated) but they're undeniably the best option to pack light, plus they dry fast so you don't end up lugging around a wet towel.

If you're heading to Goa or another beach destination, bring a large sarong that you can wear as a coverup on the way to/from the beach, and use as your beach towel while there. Saying this, you can purchase these much cheaper in India than at home so you may want to leave it off your India packing list.
Toilet bag & toiletries
My bag of preference is a hanging one that you can attach in the bathroom or even by your bunk. It's much easier to find everything.

Add the following toiletries to your India packing list:
Soap bar – I try to be sustainable (and save space) by packing these over plastic bottles
Shampoo and conditioner bars – I use these for the same reason as soap bars but I have to admit I've yet to find a bar that does the same job as liquid products
Toothbrush, toothpaste, dental floss etc
Face wash, face moisturiser and whatever else your skin regime entails
Body moisturiser – India can be dry and hot!
Contact lens solution if necessary
Electrolyte sachets – to replace your body's balance if you get sick
Dihoera tablets for when (I mean if!) Delhi belly gets you!
Probiotic tablets to take daily to strengthen your stomach. Take these before, during and after your trip for full protection
Mosquito spray
Period products if necessary – it's hard to buy tampons in India (only pads) so bring as many tampons as you predict you'll need, or take the more sustainable option with a menstrual cup
First aid kit – things like bandages, plasters (bandaids), tweezers and painkillers are essential for any trip. Luckily, Indian pharmacies are well stocked so you can buy all these things if you forget to pack them.
Other items for a female India packing checklist
Stainless steel reusable water bottle – when I travelled in India and stayed in hostels, this was a godsend as my accommodation always had big filtered units. Sadly, hotels usually make you buy plastic bottles so you may wish to bring a…
Filtering water bottle – these filter water, making it safe to drink. However, if you plan to bring one for environmental reasons then feel nervous to use it (for sanitation reasons) and start buying plastic bottles, it could be an even more wasteful option.
Plug adaptors – India uses a 2 or 3-pin adaptor (unlike most other Asian countries) with round prongs. This means you can use an official 3-pin India one or a 2-pin EU one.
Sun protection – sunhat, sunglasses and sunscreen. Local brands often don't work so be sure to bring enough.
Ear plugs and eye mask – an absolute must for staying in dorms or taking night trains.
Travel pillow – a game changer!
A combination padlock ideal for hostel lockers or sealing your travel luggage.
A power bank to keep your devices alive while out and about.
A rain jacket if you're visiting in rainy season.
Quick Rajasthan / North India packing list for women
If you're visiting destinations in Rajasthan like Delhi, Jaipur, Pushkar, Udaipur, Jodhpur and Jaisalmer, all the above advice applies. This is one of the more traditional regions, and it's busy and crowded, so it's best to be well-covered to avoid excess attention.
3 x long pants / skirts
1-2 x dresses if you prefer
8 t-shirts/tops
1-2 x long t-shirts
2 x pajamas
1 x sweater
10 x underpants, 3 x bra, 2 x socks.
Read next: the ultimate Rajasthan travel itinerary
Quick Goa / South India packing list for women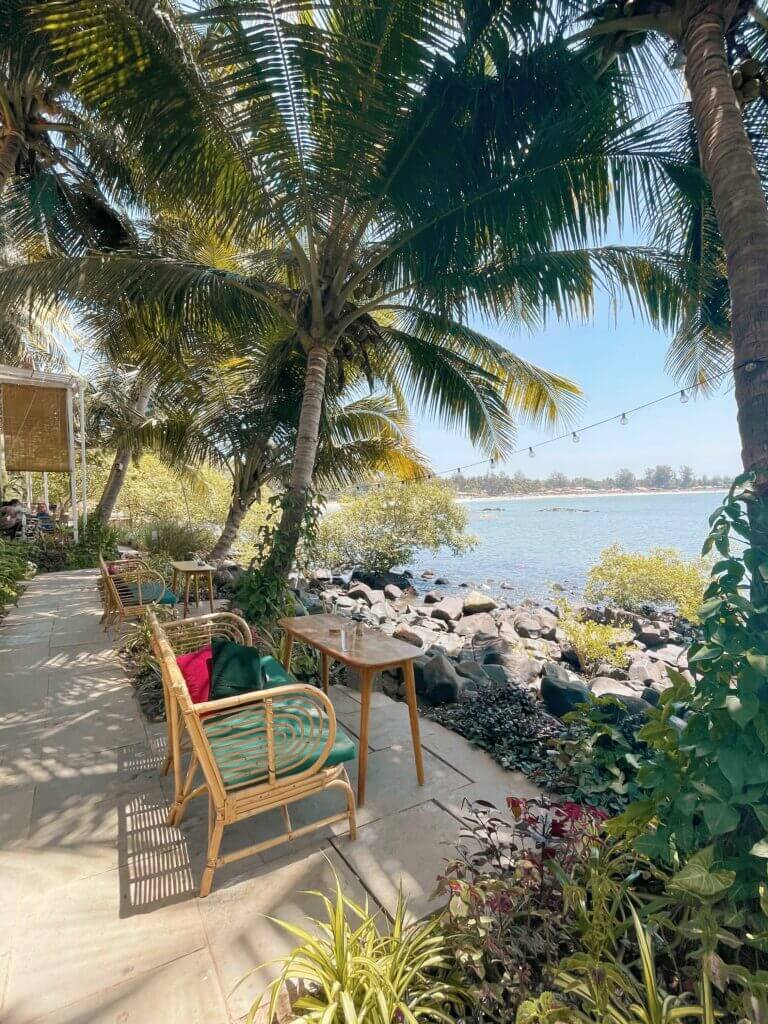 I mentioned earlier that there are places in India where the general clothing rules for women don't apply. The main place is Goa where locals are used to seeing tourists in bikinis, shorts and short dresses.

Other destinations I've visited in the South of India like Pondicherry (near Chennai) are also less conservative. Here, I felt comfortable wearing shorter dresses around the town, although a bikini would be too far!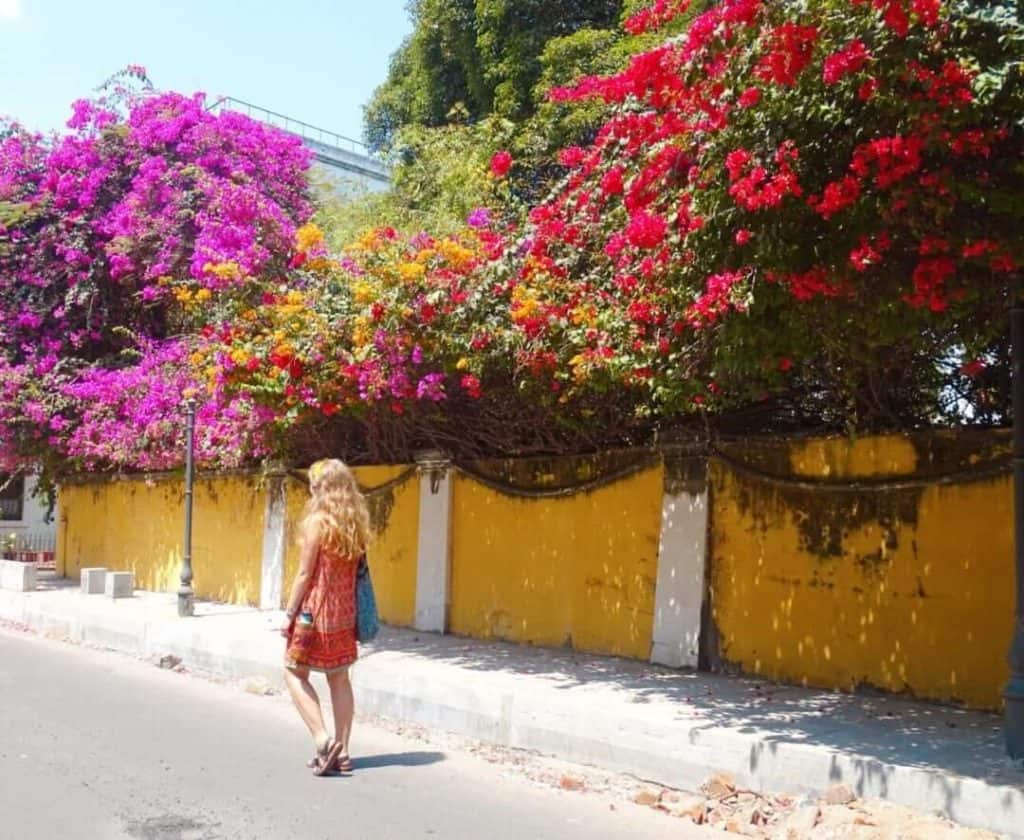 For Goa, I would suggest a slightly edited women's India packing list of:
2-3 x dresses (long or short)
2-3 x shorts or skirts (long or short)
8 x tops (any kind – t-shirts, vest tops etc) but make sure they're cool and cotton
10 x underpants, 3 x bra, 2 x socks
Sandals, flip flops
2 x pajamas
Sunhat, sunglasses etc
1 sweater or extra layer just in case
Beach towel / sarong.
Safety advice for Goa – although it's generally a good solo travel destination in India for women, don't let your guard down completely. In touristy towns like Palolem, much of the accommodation is set back from the beach on quiet streets which feels eerie walking alone at night. It may be worth staying on a main street close to the beach, or ensuring you don't walk back from dinner too late.
Documents to pack for India
Passport copy – in case your passport is ever lost or stolen, it's advisable to have a copy close to hand.

Copy of visa – when your India visa is approved, you're instructed to print it out for customs. Keep it on you throughout your India travels just in case.

Copy of travel insurance – your insurance docs are no good lost in your emails! I'd suggest printing it out and also having a copy on your phone that you can find in a moment should anything happen.

If you didn't buy insurance yet, I'd suggest I use True Traveller (for UK & Europe residents) since it's affordable but covers everything you'd need including various activities, valuables and pre-existing conditions. Unlike some companies, they insure you if you're already travelling / don't yet have your flight home booked. Get a free quote today.

For travel insurance for other nationalities, I recommend Hey Mundo and for long-term digital nomad travellers, I suggest Safety Wing.
Thanks for reading!
I hope you have a better idea of what to pack for India and you're excited for your trip! Use my other India blogs to help with your planning:
For more travel content, follow me on Instagram, Facebook, Twitter and YouTube.
VISITING INDIA?

These are my trusted resources:

Getting around by air – it's easy to get between cities by flight. I use Skyscanner and search by whole month to find the best value dates.

Buses – buses are comfy and efficient. Use 12Go to book.

Trains – these are a good option for long journeys because you have a bed rather than a seat. Use 12Go to book.

For hotels, I use Booking.com – they also have self-catering apartments. You can filter by review score and price to find the best-rated budget places. For hostels, I use Hostelworld.

Browse tours and activities on GetYourGuide. I also check Viator and Klook in case they have a better price.

For food experiences with passionate local chefs and foodies, check out EatWith.

Pack the latest copy of India Lonely Planet.

Check out my resources page for more travel discounts and tips!