This post may contain affiliate links to things like tours, hotels, Amazon associates and products. These help me earn a small commission at no additional charge to you.
I visited Nambia in February 2017 on an overlanding trip across Africa. It was one of the countries that really stood out for me.
Unlike the places I usually class as favourites, Namibia isn't known for its cities. Instead, it's known for its dry climate, the world's oldest desert and its otherworldly natural features. You can drive for days in Namibia and see no one because the land is so dry that much of it is uninhabitable. In fact, even the word 'Namibia' comes from the meaning 'vast place'.
I'll fill you in on the Namibian people and history later in this blog but without further ado, here are some photos to prove Namibia is truly unlike anywhere else on our planet…
Deadvlei
It's no coincidence this salt pan has the word 'dead' in its name. The build-up of salt in the area cut off the water supply and now dead skeleton trees stand stark against the blue sky, orange dunes and white earth. Everything about this place is striking.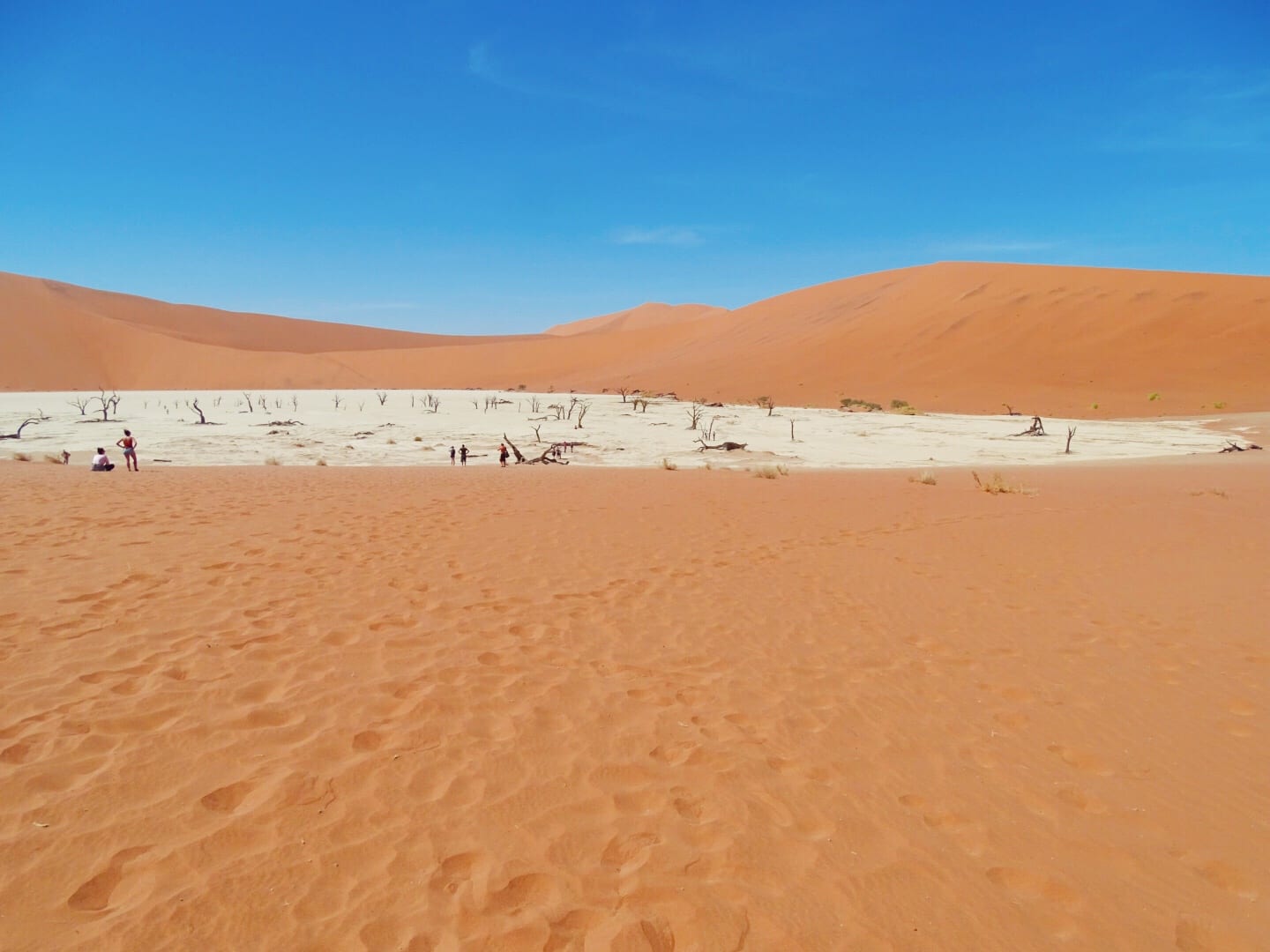 Etosha National Park
From seeing our very first rhino to camping under the stars, Etosha was a special place. It's been a game reserve for over 100 years ago and there are measures in place to protect the wild animals from poachers. Many of the resorts and campsites are beside watering holes so if you're lucky you might see lions and elephants without even having to go on safari.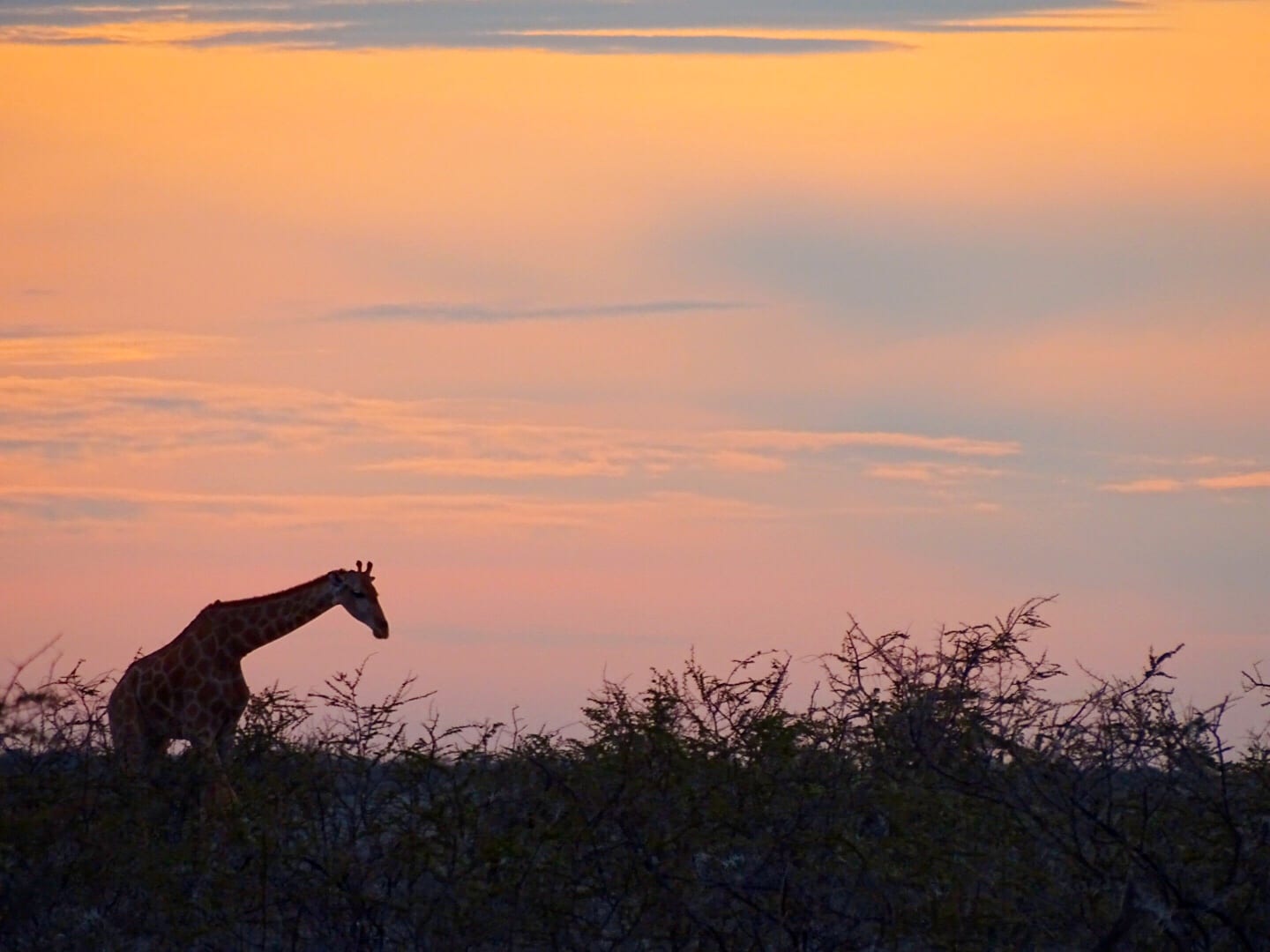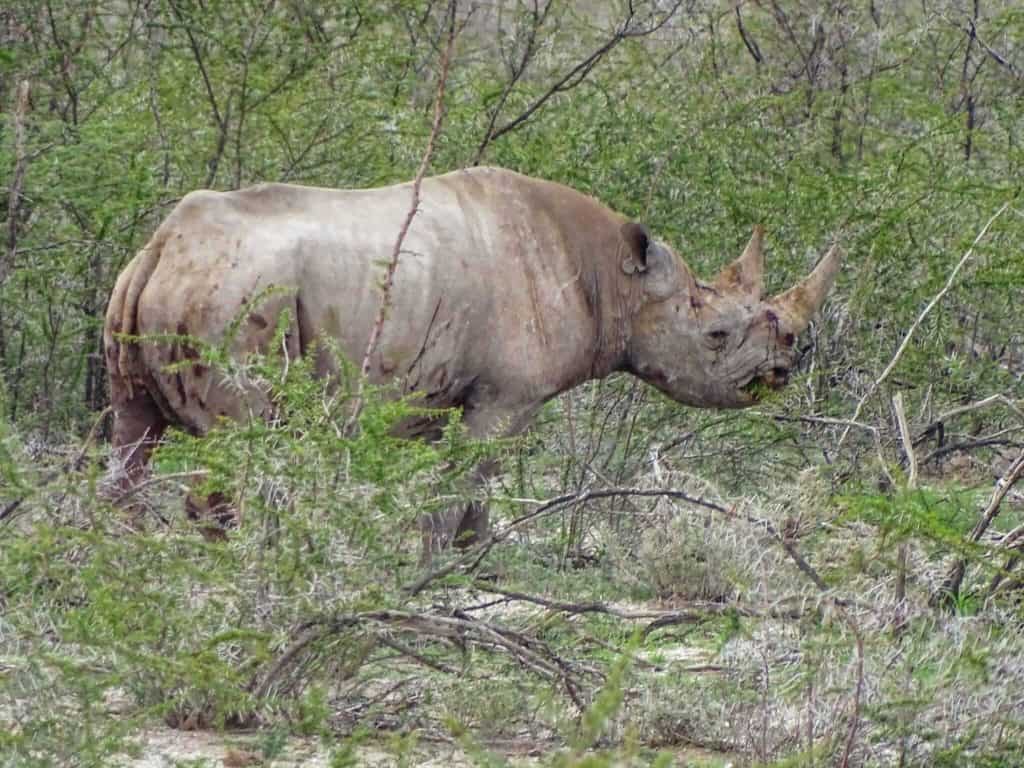 The desert
The Namib desert spans 1,200 miles. As someone whose home country (England) couldn't be less similar to the dessert, I found it fascinating. We learnt that the earth is so full of iron that you can scoop it up with a magnet and that there are a hell of a lot of dangerous insects hiding amongst the dunes…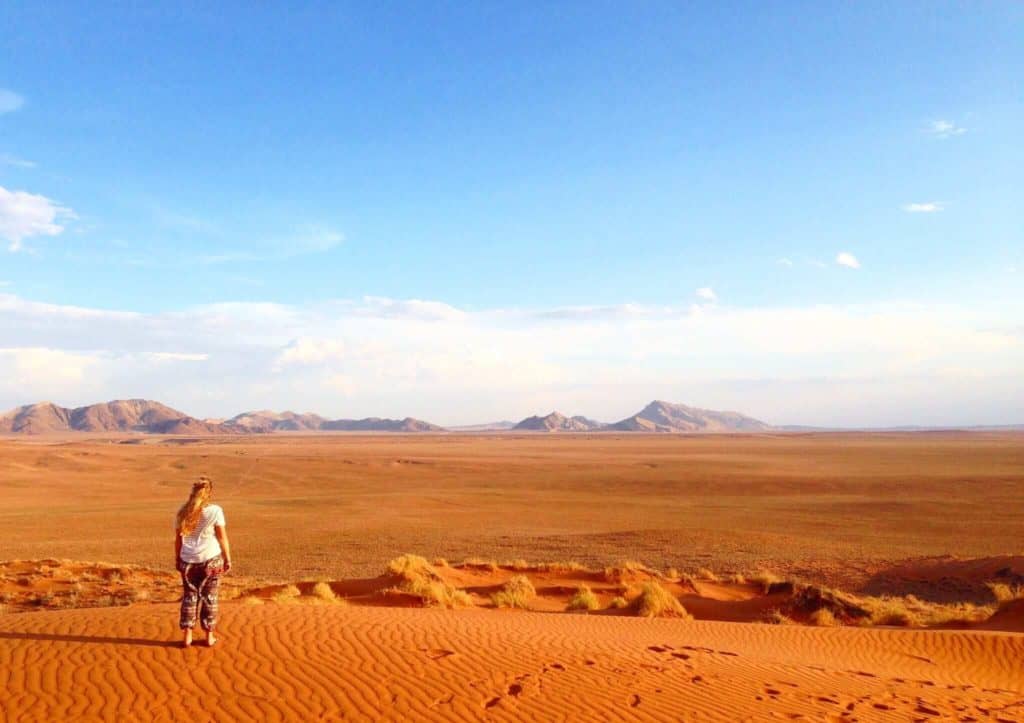 The open road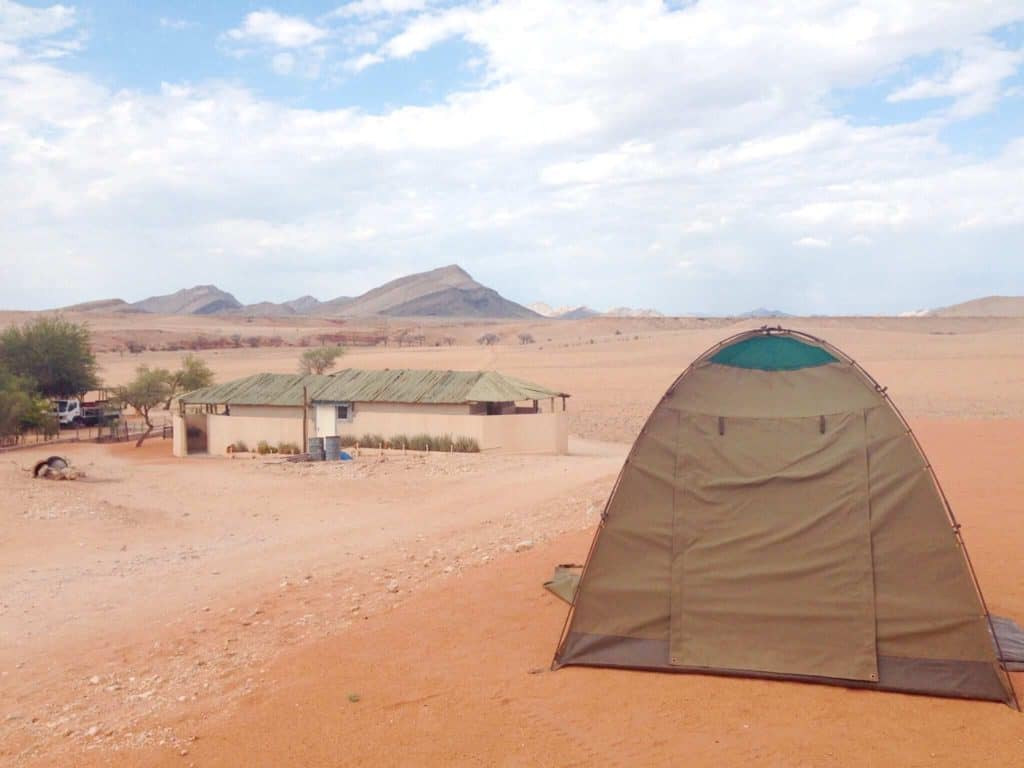 Driving through Namibia is an experience which really gives you a perspective of how dry and vast it is. Occasionally we'd see an ostrich sprinting the horizon, as if on fire inside a wobbling heat haze.
I spent most of the journeys with my head out of the window, marvelling at it all.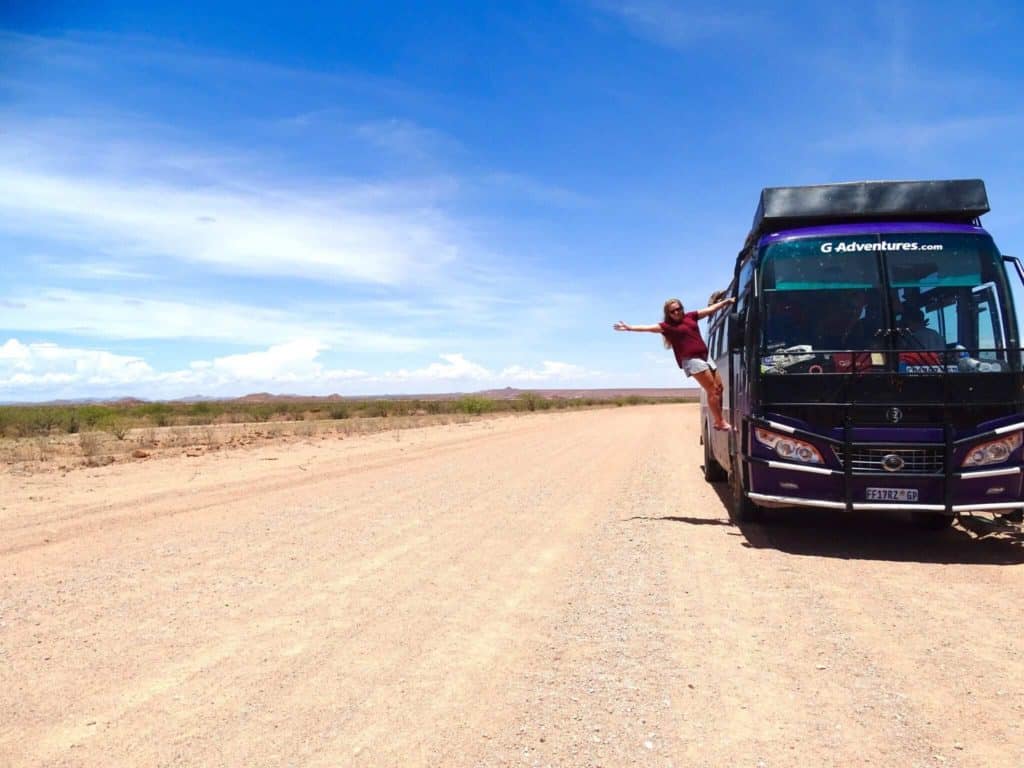 Dune 45
Climbing this famous dune was both hard work and rewarding – and the views from the top were insaaane!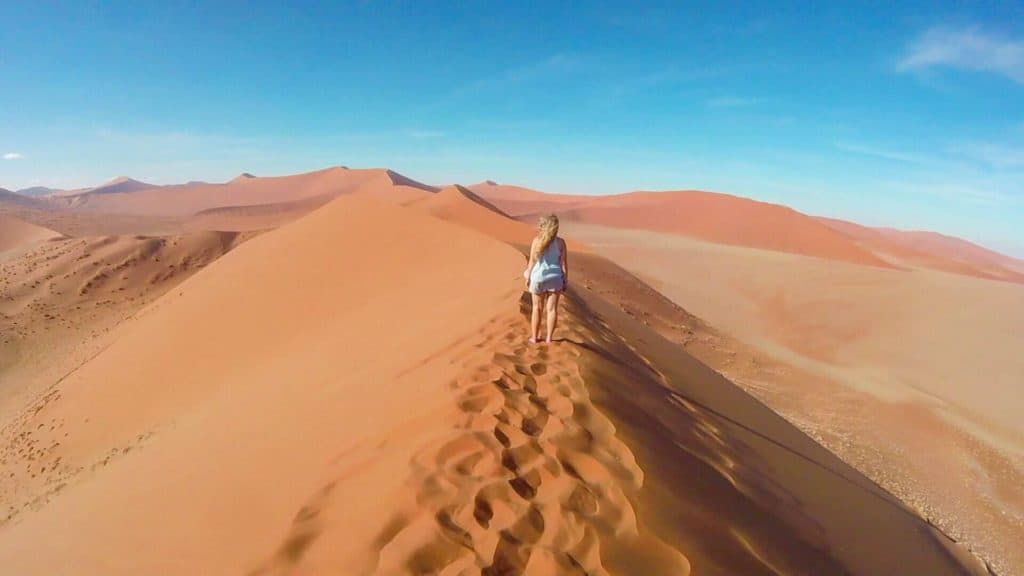 The rock carvings
No one knows the exact history of these ancient rock carvings at Twyfelfontain. They depict animals so it's thought they could have been used to warn passersby, or as a school board to educate others in the area. They're thought to be between 2000 and 6000 years old.
Spitzkoppe
When you come accustomed to how flat Namibia is, the Spitzkoppe cliffs will suddenly jut miles out of the earth towards the sky. Pushed up by tectonic plates in the separation of the continents, this ancient landscape hasn't changed for thousands of years.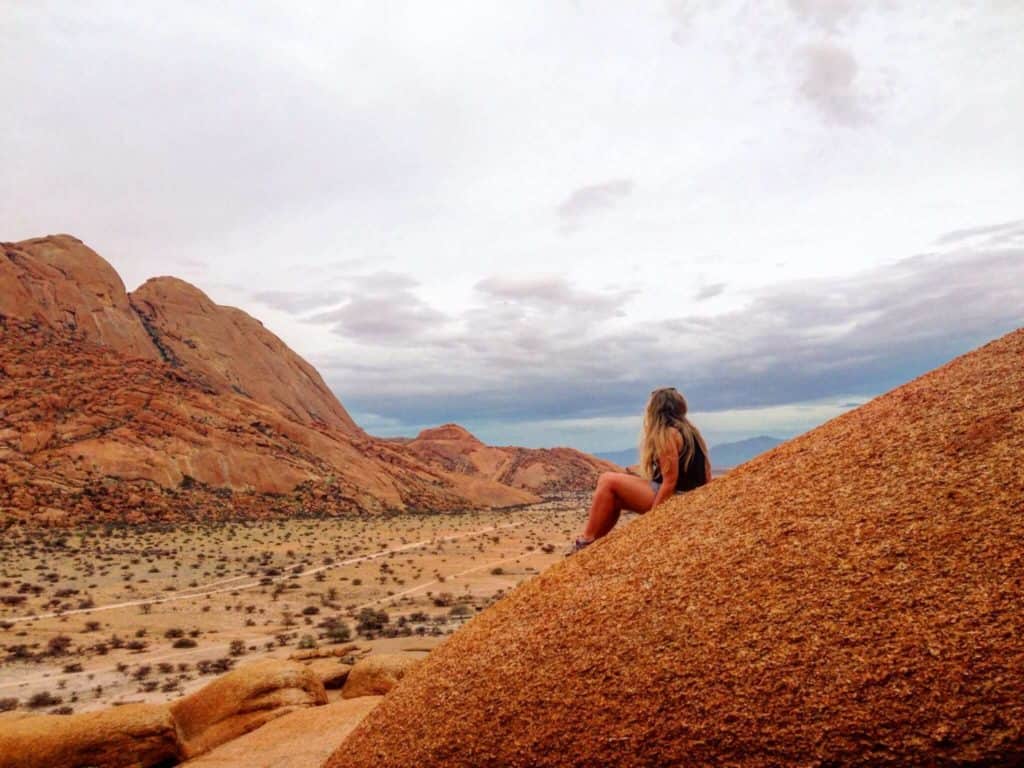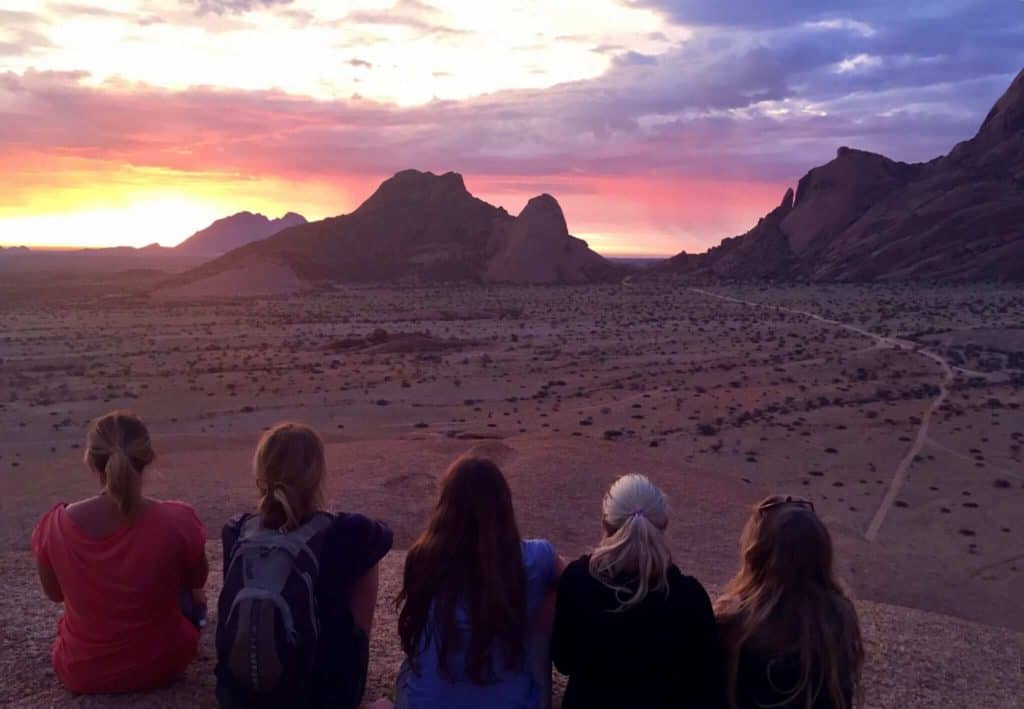 Fish River Canyon
In contrast to the Grand Canyon, the world's second largest canyon is abandoned. We only saw ourselves, the sky and the canyon stretching for miles around.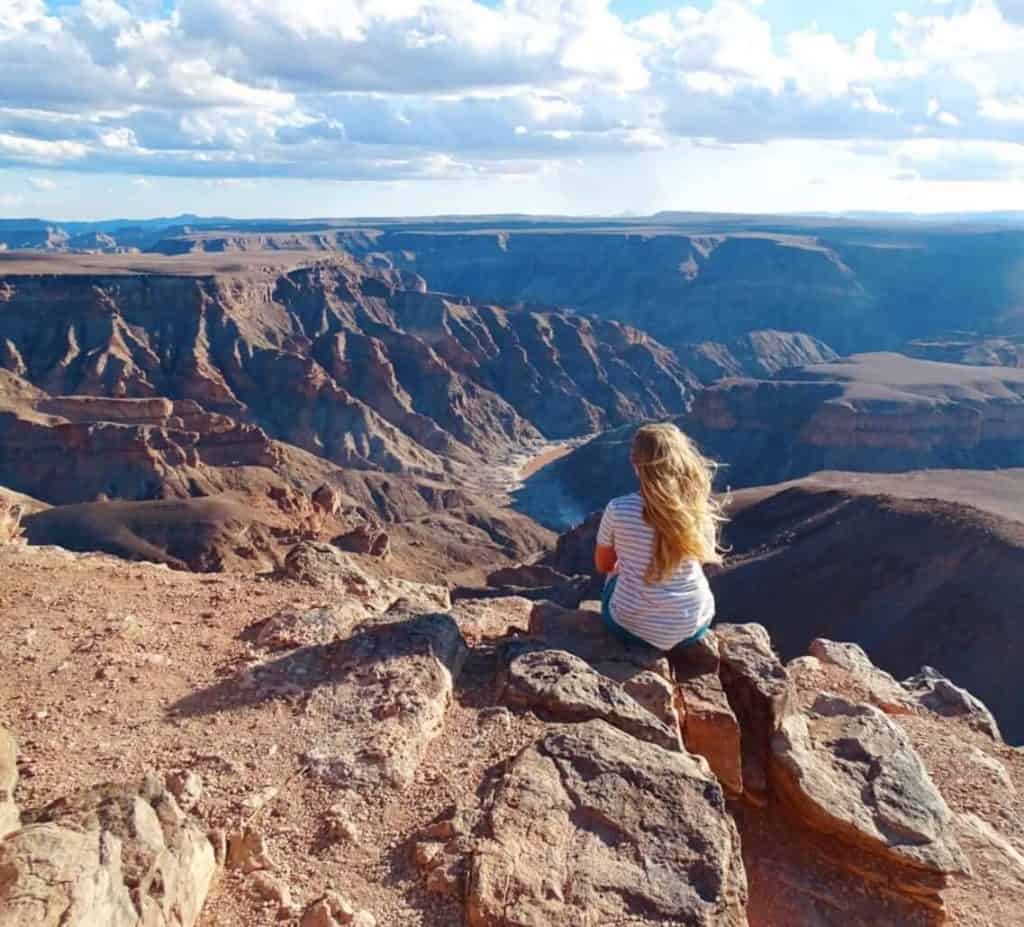 A few other photos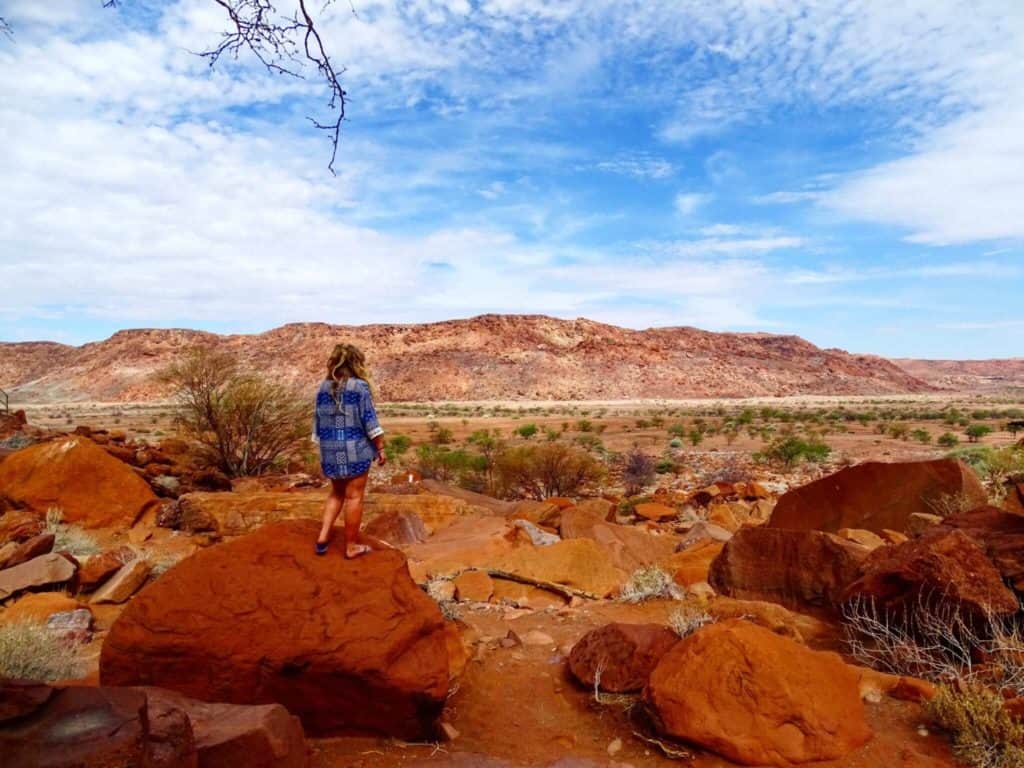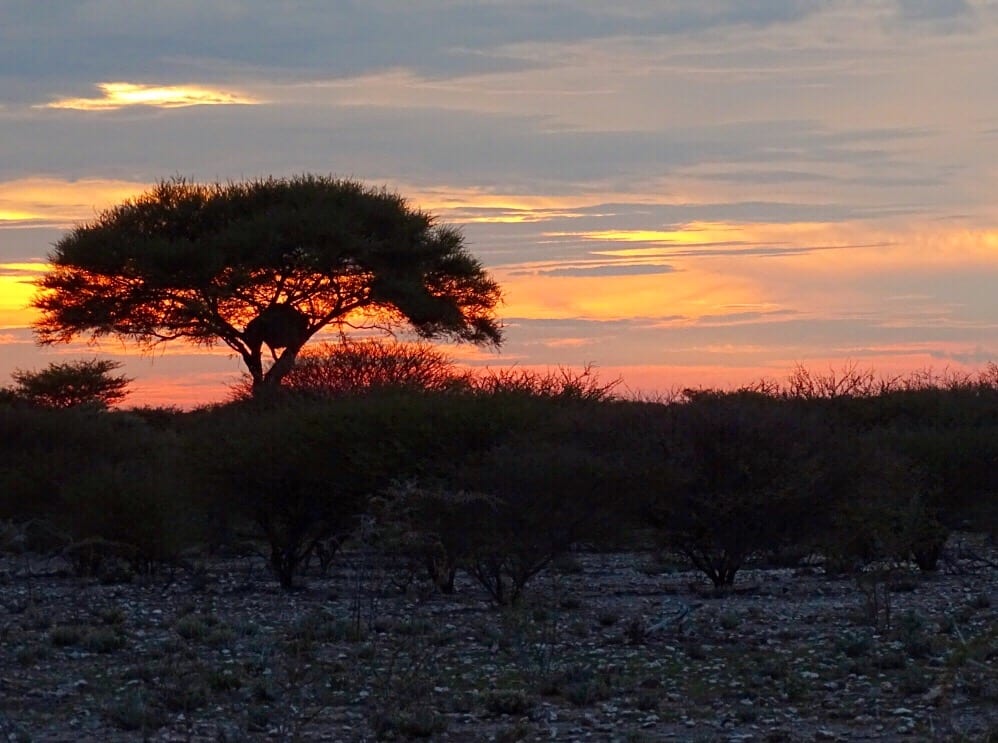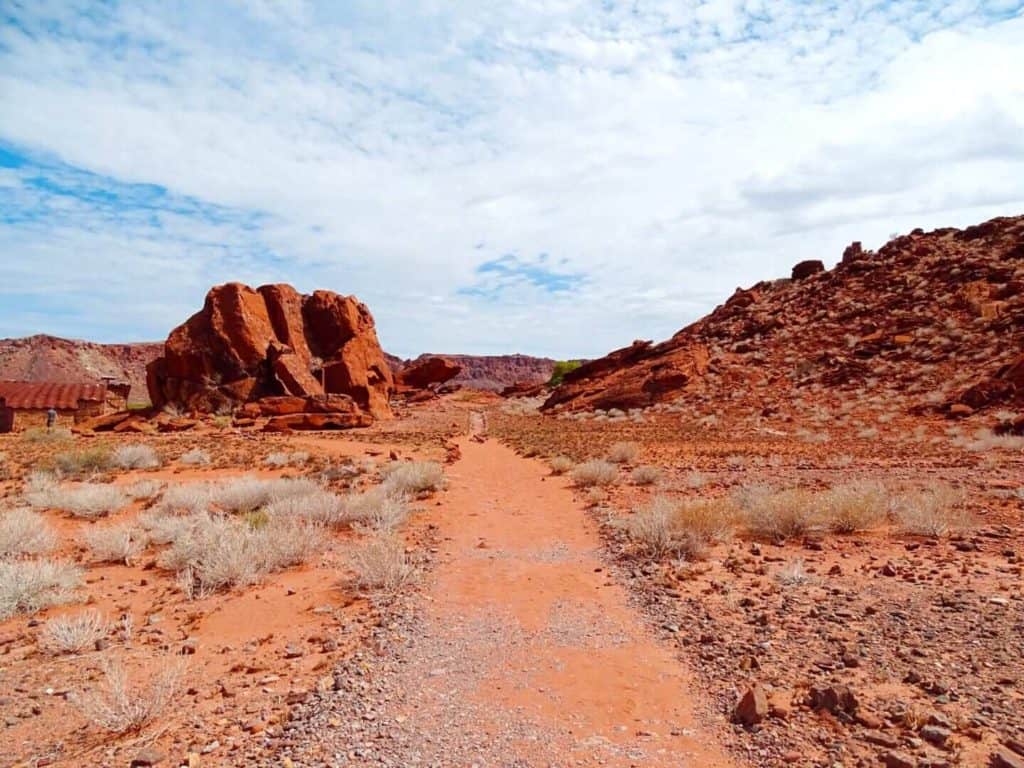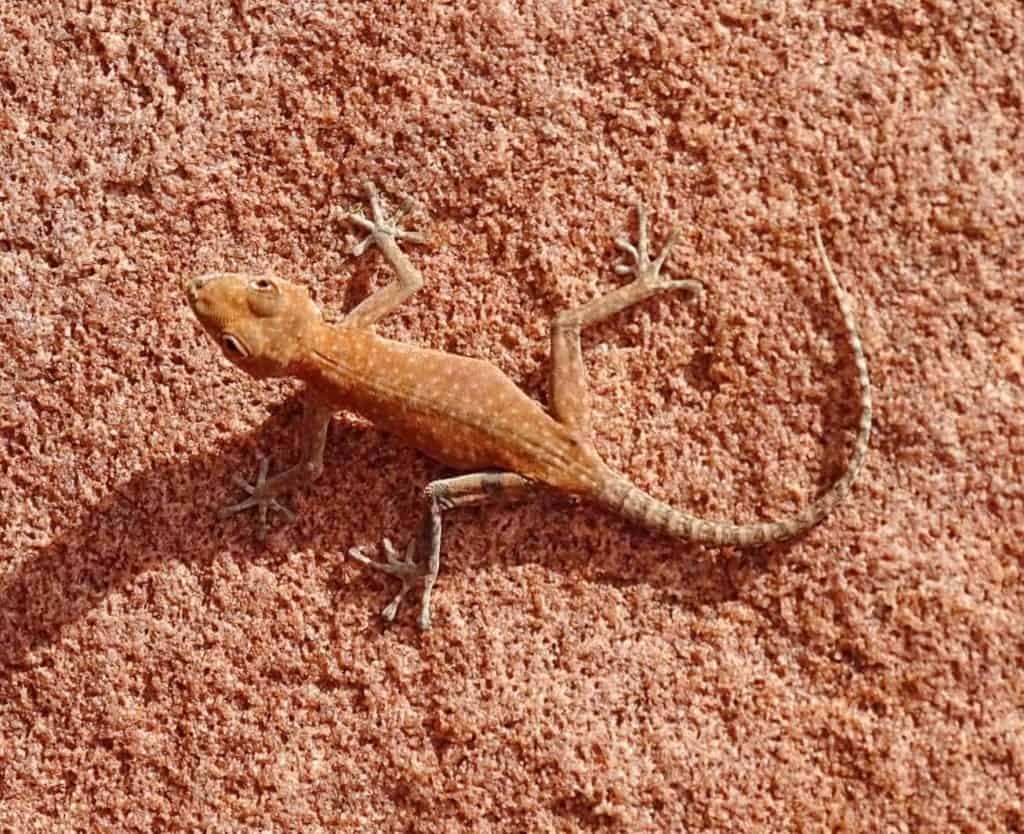 Namibia is truly a beautiful and unique place to travel – I'd advise anyone to take a trip.
As promised, here's a little more info about this incredible country:
The people
Bushmen were the first people in Nambia. This group were hunter-gathers with a nomadic lifestyle and spiritual reliance on Mother Earth. People then settled in Nambia from Central and East Africa and now there's a small white population too.
History
As usual, Europe inflicted a heartbreaking genocide on this African country.
Portugal invaded first then from 1894 Namibia was a German colony called 'German South West Africa'. One-third of the native population was wiped out and killed during this time. Namibia only got freedom in 1990.
Language
Even though English is the official language, it's less than 1% of people's native language. Most commonly spoken is the Ovambo language but there are plenty of others including Afrikaans.
Cities
The capital is Windhoek which is a low-rise city with lots of Western, particularly German, influences. I didn't particularly like this city – the rest of the country is way more wonderful!
Have you been to Namibia? What did you think? Let me know in the comments!
Thanks for reading!
If you liked it, please share it 🙂
Check out my other Africa blog posts:
See you next time for more adventures,
Rose