Berlin is a city with many popular tourist attractions, but there are also plenty of hidden gems in Berlin and lesser-known attractions.
Explore Kreuzberg & Orienstrasse
Wander The East Side Gallery
HolzMarkt 25
Klunkerkranich rooftop bar
Stay in a refurbished caravan
The Stand By Me Tree
Take a Cold War bunker tour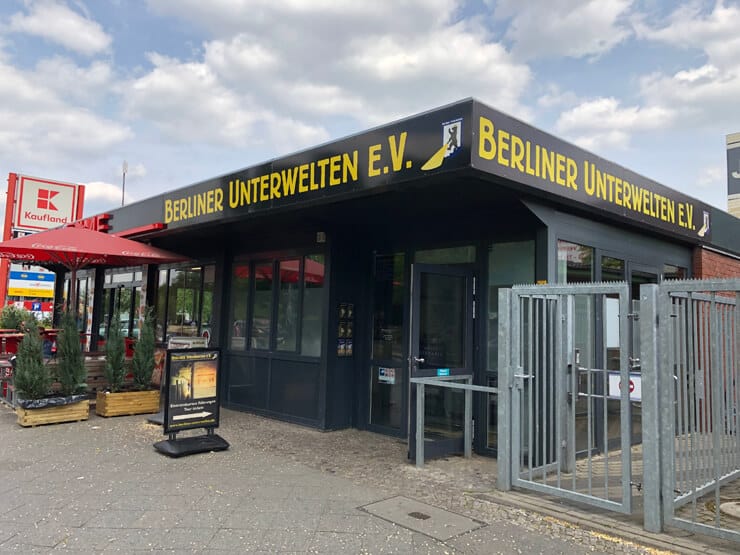 Visit the Waterfall at Viktoriapark
This lesser-known waterfall with a 79-feet drop is located at Viktoriapark in the borough of Friedrichshain-Kreuzberg. Viktoriapark is free to visit and includes the highest hill of the inner core of Berlin, offering great views of the city.

The park is a quiet oasis within the bustling city of Berlin and invites for a little break to relax. By walking 5 minutes, you can visit to the former airport Berlin-Tempelhof, the Bergmannkiez (a famous area for cafés, restaurants and clubs) and Schwerbelastungskörper (the location the Nazis were planning to erect a gigantic triumphal arch in this area).

Entry submitted by Chris from Punta Cana Travel Blog.
Berlin Street Art Tour & Workshop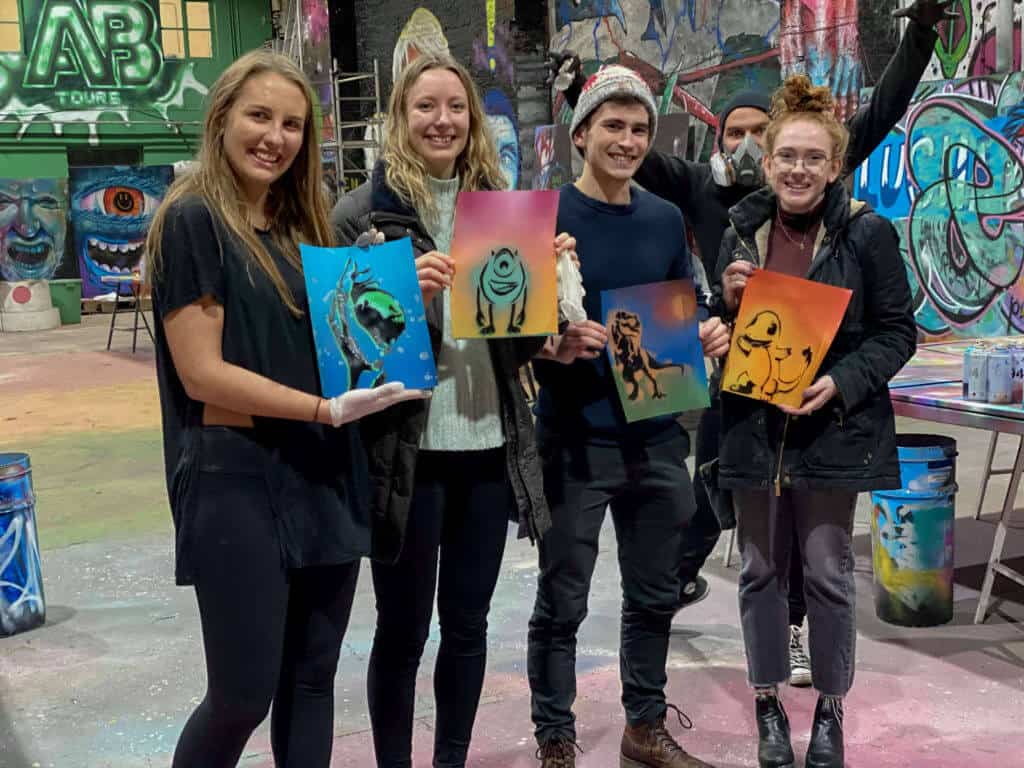 Another option for visitors looking for alternative things to do in Berlin is a street art tour. There are a wide variety of tours to help you experience the hidden gems of Berlin. Many of the guides are street artists themselves (although they won't disclose who they are).
Relax at Badeschiff
Wander Hackesche Höfe
Hidden courtyards
In addition to Hackesche Höfe, there are several hidden backyards in Berlin sprinkled with quirky street art, unusual architecture and niche museums. Discovering them is a fantastic way to get off the beaten track in Berlin, soaking up the atmosphere of the city and leaving other tourists far behind.

Since they're hidden by nature, it's a good idea to take a small group backyards tour with a Berlin guide.
Trabi Safari
Zauberkönig Magic Store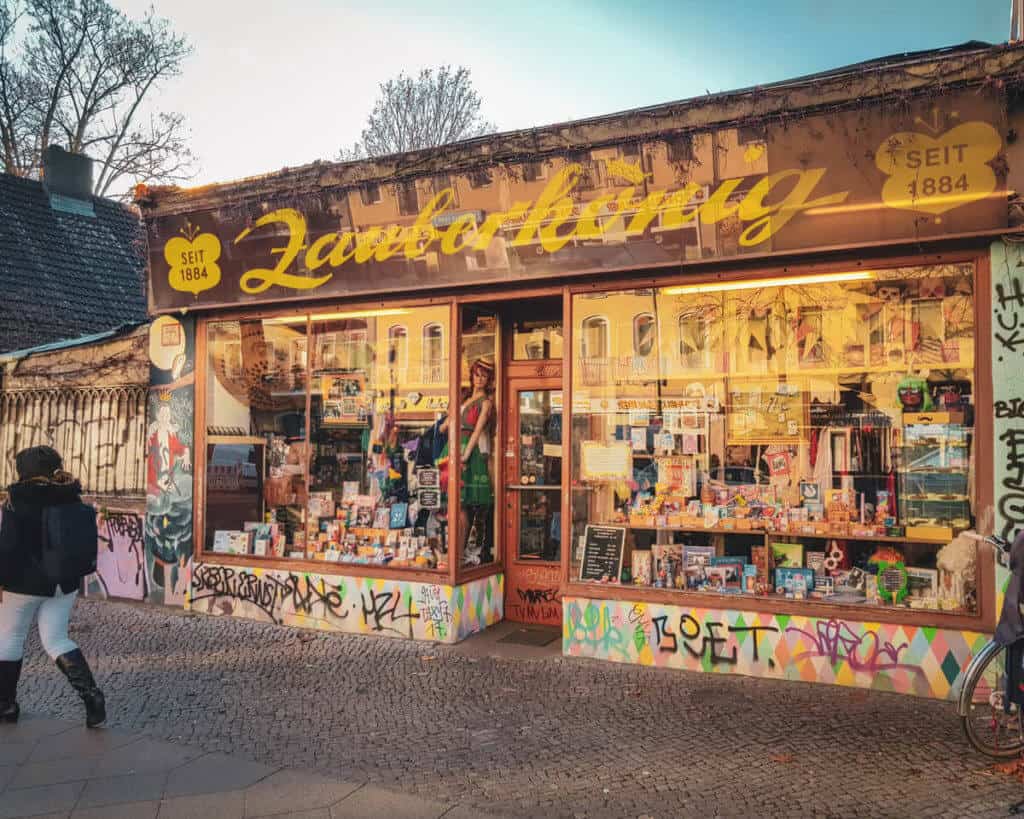 One of the best places to shop for Berlin souvenirs is Zauberkönig on Hermanstrasse in Neukölln. Opened in 1884, this magic shop has been in business for over 130 years.

If you're looking for unusual things to do in Berlin, prepare to spend some time here perusing their trinkets, tricks and costumes to rent. This shop belongs on Diagon Alley as much as it does in Neukölln!

Entry submitted by Stephanie from History Fangirl.
Berlin hidden gems – nightlife
Discos inside phone booths
Berlin is famous for its glitzy mega clubs but did you know there are some tiny discos hidden away in converted phone booths?

They're decked out with strobe lights, fog machines, disco mirror balls and your choice of music. They also have cameras in case you want to record your three-minute dance party.

Visit Club Katerblau (open at night) and Raw Gelande (open day and night). These hidden gems in Berlin are easy to operate: insert €2 and pick a song. The doors will open and the party starts. You can pay an extra €2 for a photo strip or a video recording of the whole thing.

Entry submitted by Henry from This Life of Travel.
Golden Gate nightclub
If you get rejected from Berlin's most famous club, the Berghain, take a trip to this nightclub tucked away under Jannowitzbrücke station bridge. Follow Google Maps to find the entrance.

Be prepared for a true underground Berlin experience in this tiny, dark club. The lineup changes every night with up-and-coming Berlin artists playing from Friday night to Monday morning. Don't come overdressed or arrive before 3am!

The club is separated into a dancing and chill area. You're guaranteed to strike a conversation which makes this club a good place if you are travelling solo and to get out of your comfort zone.

Entry submitted by Lucile HR.
Quirky museums in Berlin
The David Hasselhoff Museum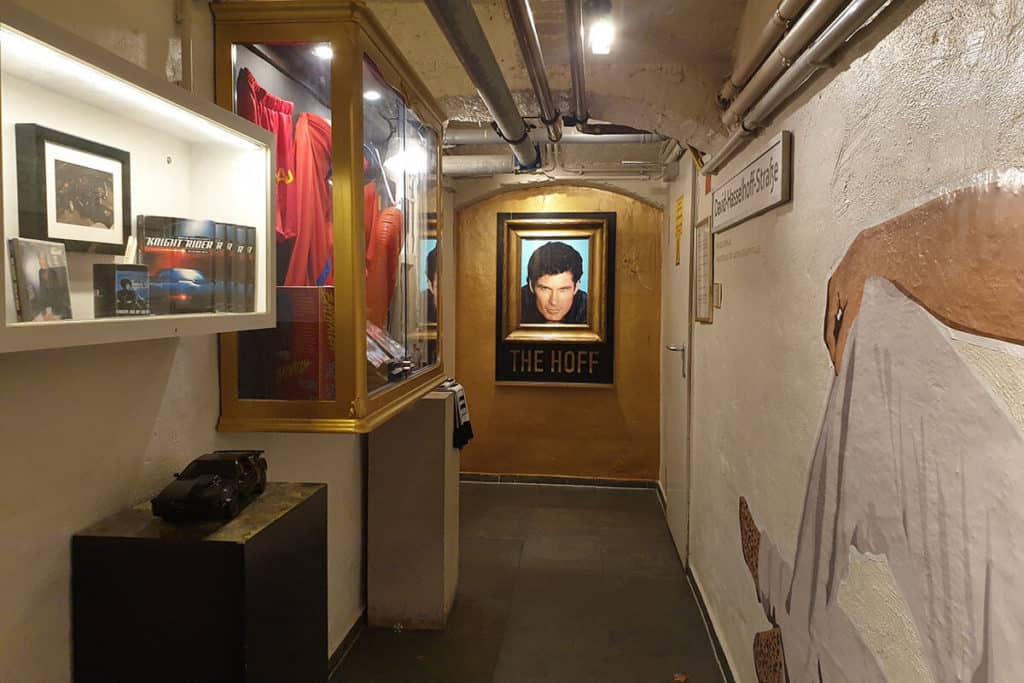 Perhaps the most unusual Berlin hidden gem is the David Hasselhoff Museum in a tiny 2×1 metre corner of The Circus Hostel. It's jam-packed with memorabilia about this actor/singer popular in Berlin.

On 31 December 1989, Hasselhoff performed a concert at the site of the Berlin wall, singing his iconic Looking For Freedom to Berliners celebrating German reunification. You can learn more about this story through the memorabilia at the museum and read about the movement to create a David Hasselhoff Straße (Street).

David Hasselhoff often returns to Berlin; sometimes he visits the museum. He also performs a few concerts in the city. In 2019, he held a '30 years of freedom' concert to mark the anniversary of the fall of the Berlin Wall.

When you've finished at the museum, the bar upstairs serves steins and pretzels!

Entry submitted by Claire from Claire's Footsteps.
Ramones Museum
Fans of the American punk rock band, The Ramones, will be thrilled to know that the first and only museum dedicated entirely to the band is located in Berlin.

The bassist, Dee Dee Ramone, grew up in Berlin and, if you listen closely, you'll hear references to Berlin in a number of their songs. Inside the museum, you'll find more than 1,000 examples of Ramones memorabilia. Concerts are occasionally held here, and C.J. Ramone even performed once.

The museum's plant-based cafe will please vegan travellers visiting Berlin. Come for breakfast and choose from dishes named after Ramones songs. The 'I Wanna Live' includes vegan cheese, bacon, marmalade, fruits and hand-baked bread from Kreuzberg. Yum!

Entry submitted by Wendy from The Nomadic Vegan.
Urban Nation – quirky Berlin street art museum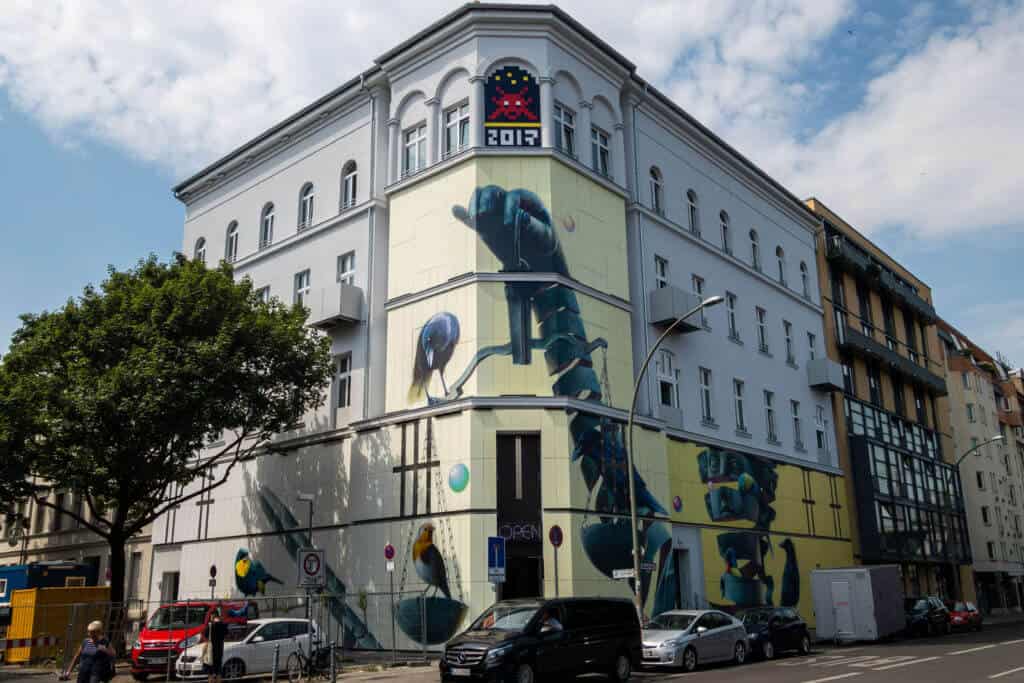 If you want to see some of the best street art in the world, make sure you check out Urban Nation. This street art and graffiti museum in the most bombed city in Europe is free to visit. Browse impressive installations from renowned artists like Banksy and Shepard Fairy.

It's no surprise to find such a quirky museum in Berlin. Graffiti and street art played an important role in shaping the identity of the city, which was named a UNESCO City of Design in 2006.

The facade often changes at Urban Nation and the pieces are updated regularly. The street art museum is open from Tuesday to Sunday, 10am to 6pm. The easiest way to get there is by taking the subway to the station Nollendorfplatz.

Entry submitted by Carine and Derek from We Did It Our Way.
Visit LGBT+ Schwules Museum