This post may contain affiliate links to things like tours, hotels, Amazon associates and products. These help me earn a small commission at no additional charge to you.
Without a doubt the UK's best festival (in my eyes anyway), Glastonbury has a hippie vibe, friendly crowd of all ages and usually a lot of mud.
Reasons to attend Glastonbury Festival
If you've been, you'll know Glastonbury is about way more than just the music. If you've never been, these are the reasons you need to add it to your bucket list…
The line-up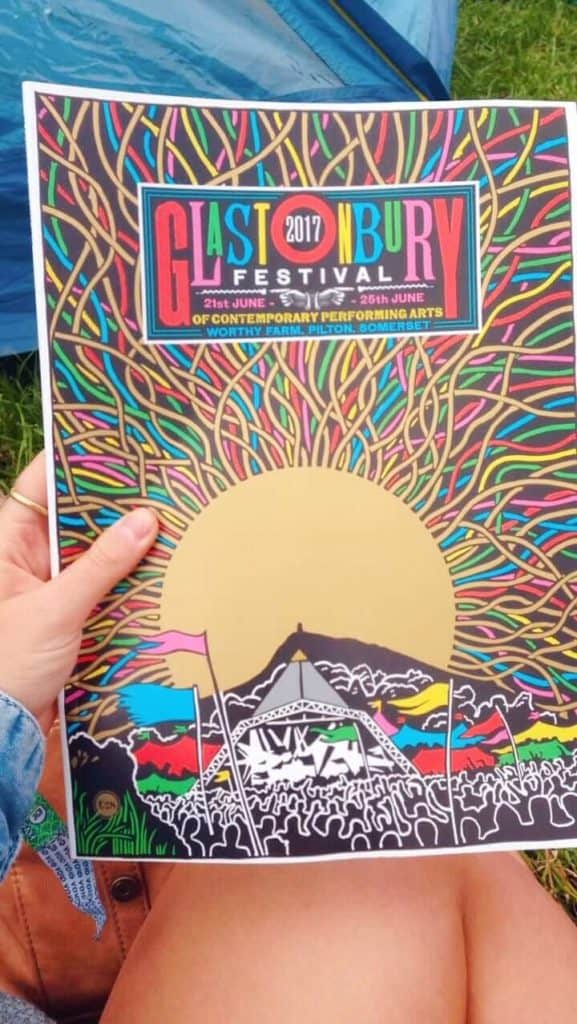 Might as well start with an obvious one! This year (2017) I saw Ed Sheeran, Radiohead, Biffy Clyro, Lorde, George Ezra, Stormzy, Rag'n'Bone Man, Shaggy, Craig David and so many more.

Glasto is like loads of festivals in one – all 16 stages have a different vibe, from the mainstream Pyramid Stage to the alternative, up-and-coming John Peel Stage.
Ethics & the environment
The hippie Green Fields are full of environmental initiatives like the Greencrafts Village selling all kinds of ethical goodies. At the Green Futures Field you'll find speakers, charities, exhibits, fundraisers and lots of veggie food. I even had my first Shewee with WaterAid!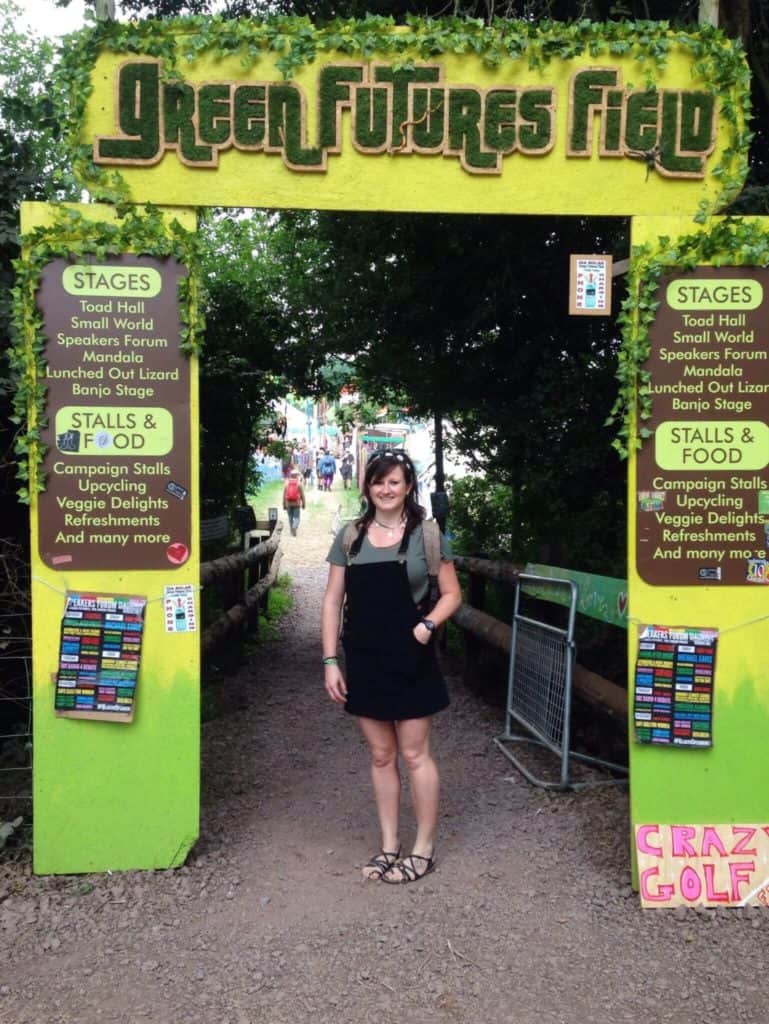 This year there was an environmental theme around the festival which included pop-up buildings and sets made from last year's non-recyclable rubbish. This poster below carries a message about many people's attitudes to saving the planet.
The sets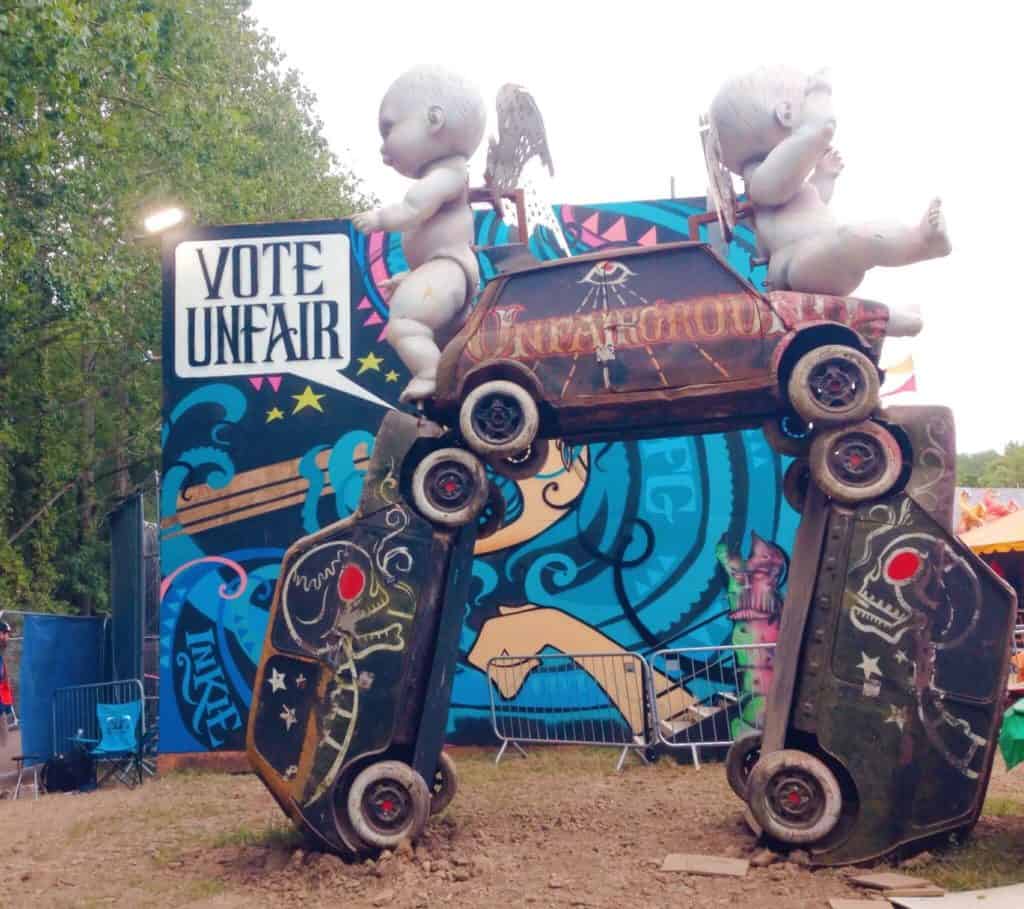 Visually, the festival is so cool. As well as the stages, there are all kinds of raves and hidden hang outs. Party venues to check out include the infamous underground rabbit hole and the recycled London Underground train.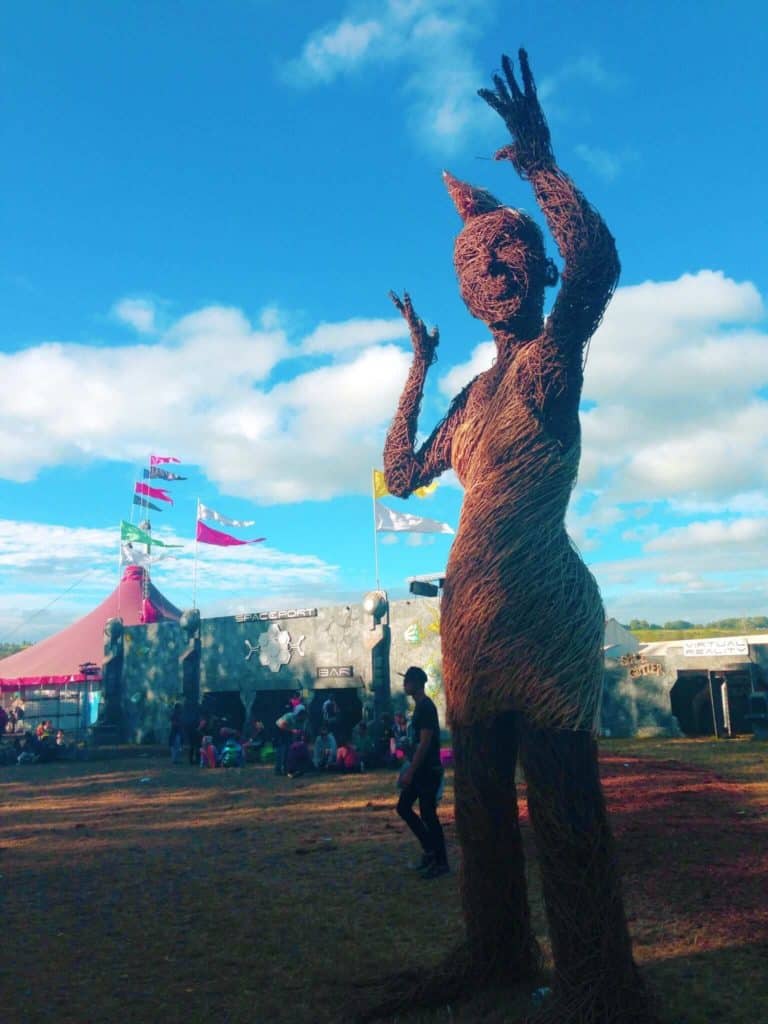 Free activities
The ticket is expensive and festival food is always pricey but there are a lot of free activities on at Glastonbury especially in the Green Fields. This year we found ourselves at a free massage workshop!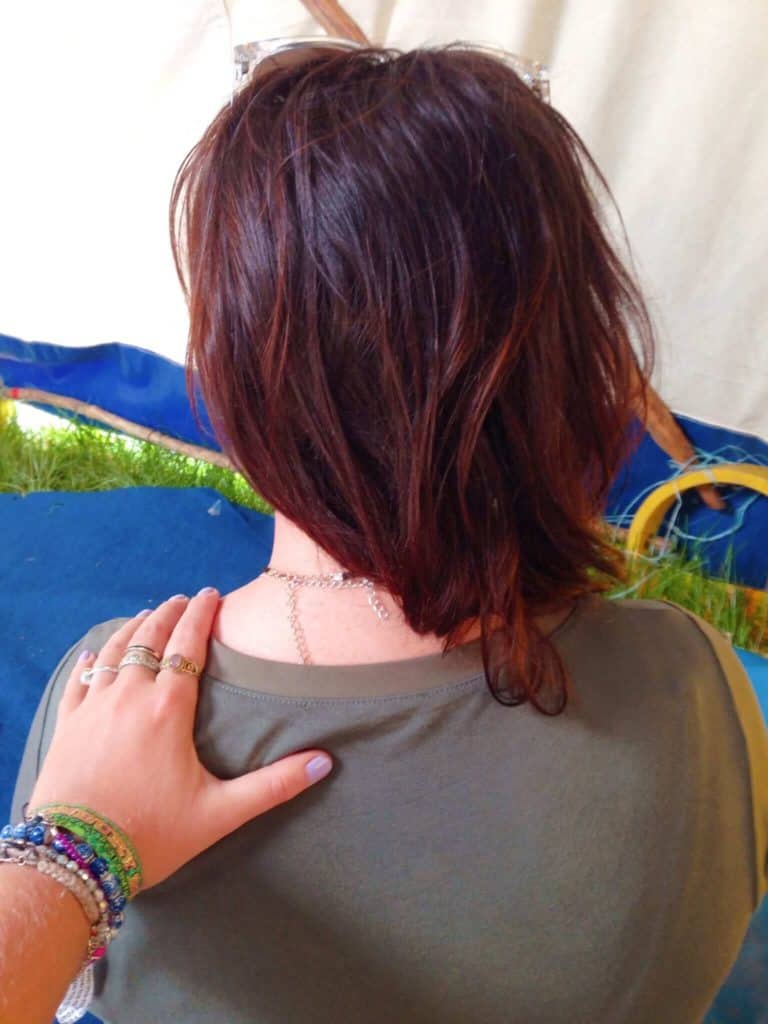 The vibe
For an overcrowded area combining people and alcohol, I've never heard a negative word exchanged between strangers at Glastonbury. Sixty-year-olds, teenagers and families with kids get on in harmony. It's a beautiful bubble where the world outside doesn't seem to exist.
The food
So good – this year I ate everything from Indian dosa to Spanish churros, Canadian poutine and amazing sushi wraps. There's loads for veggies, vegans and celiacs, too.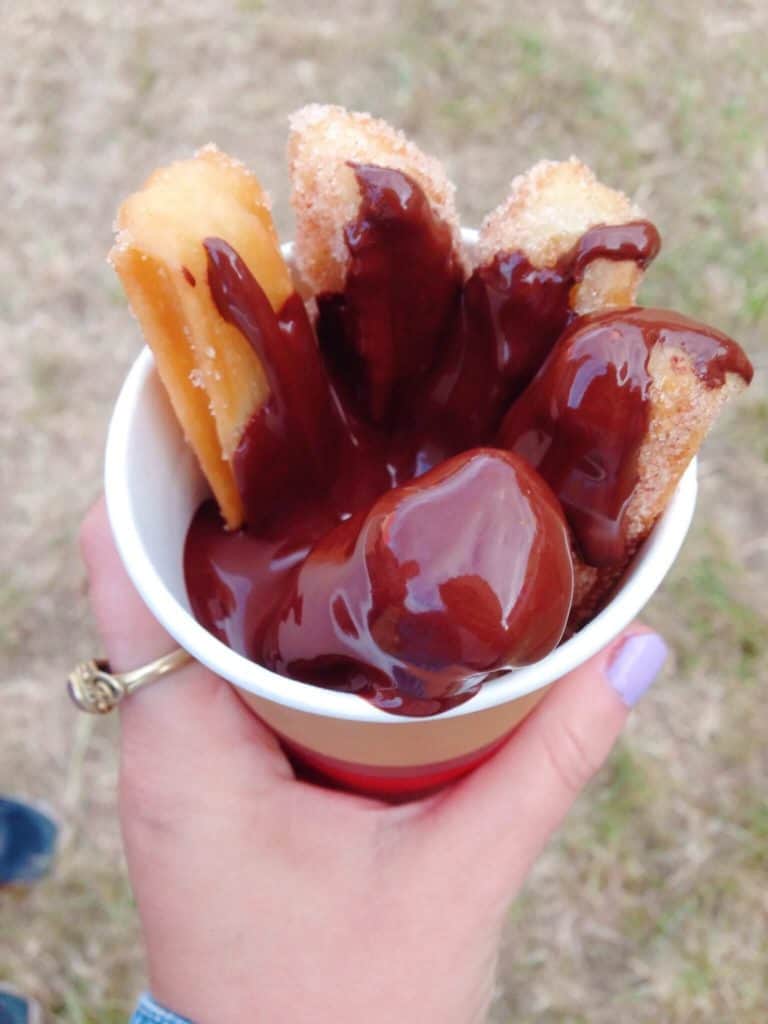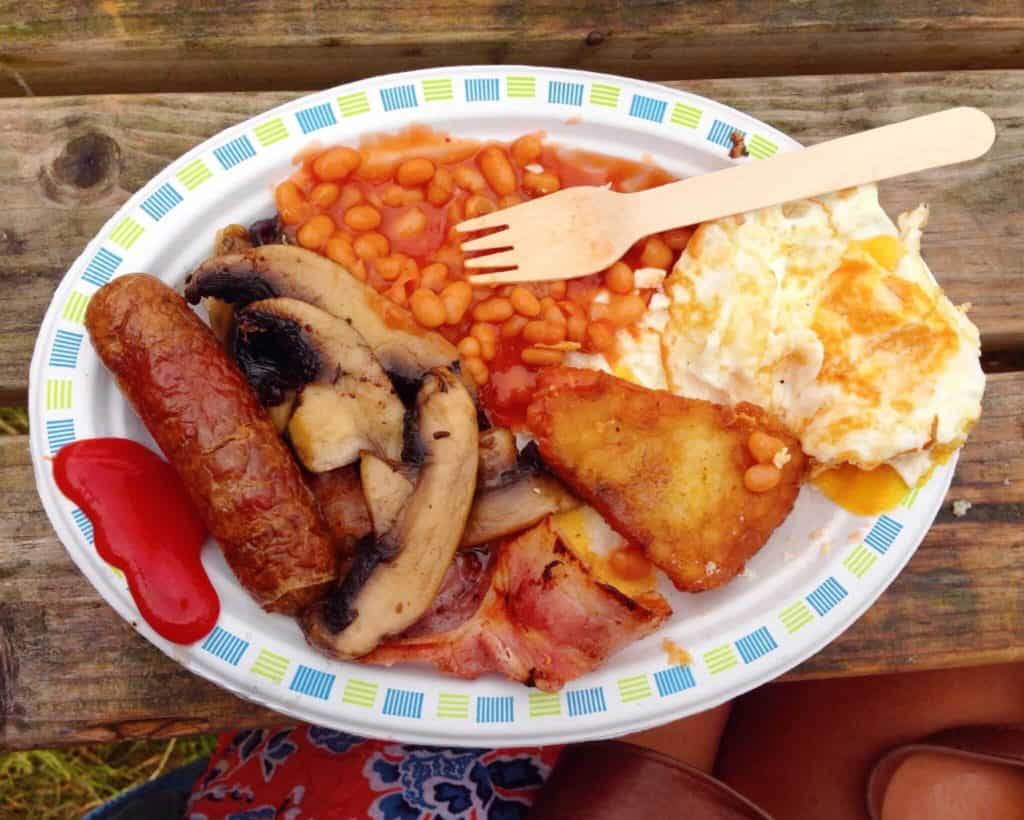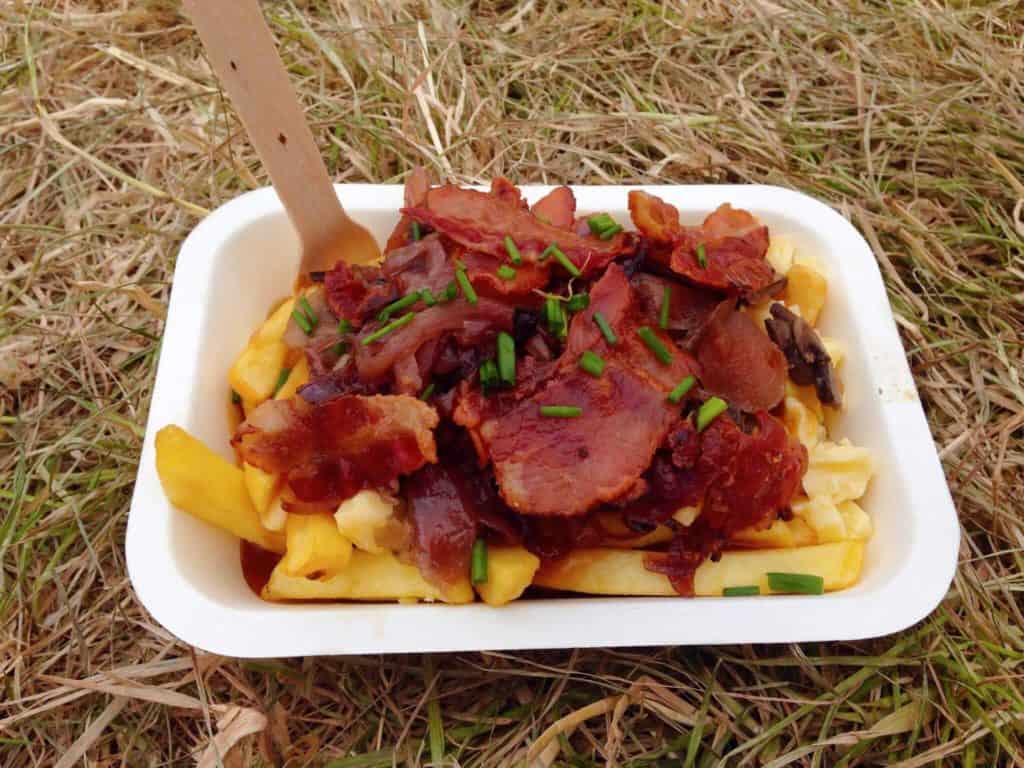 You can get married there
The vibe of love and peace is so overwhelming at Glasto that some people even tie the knot.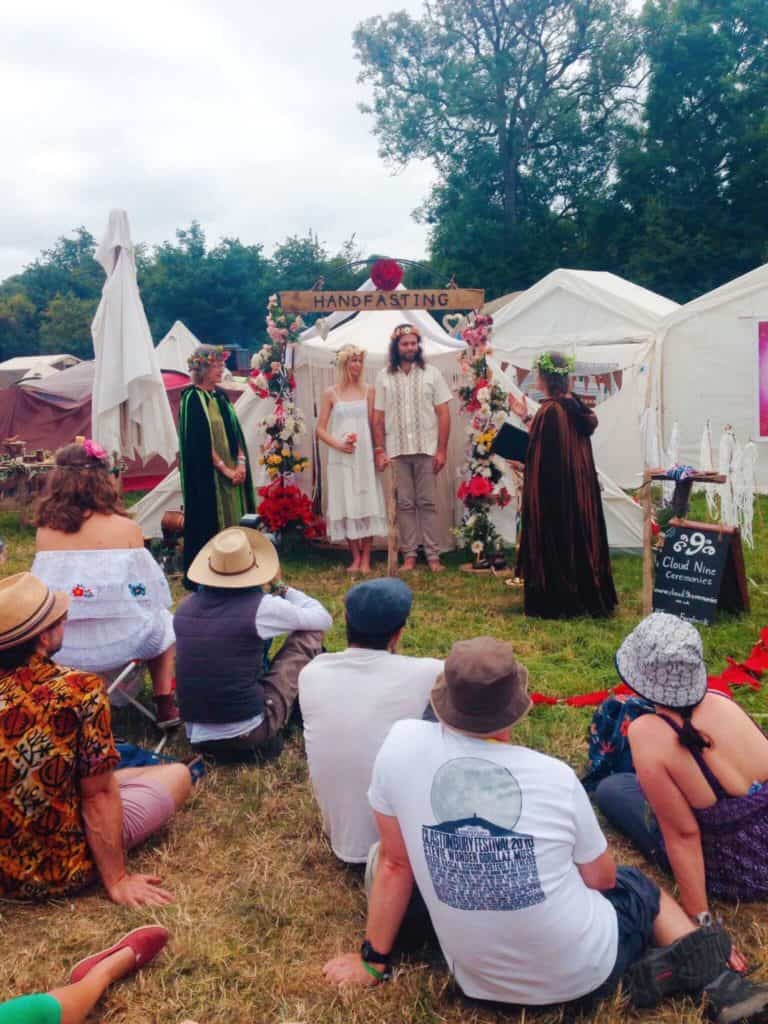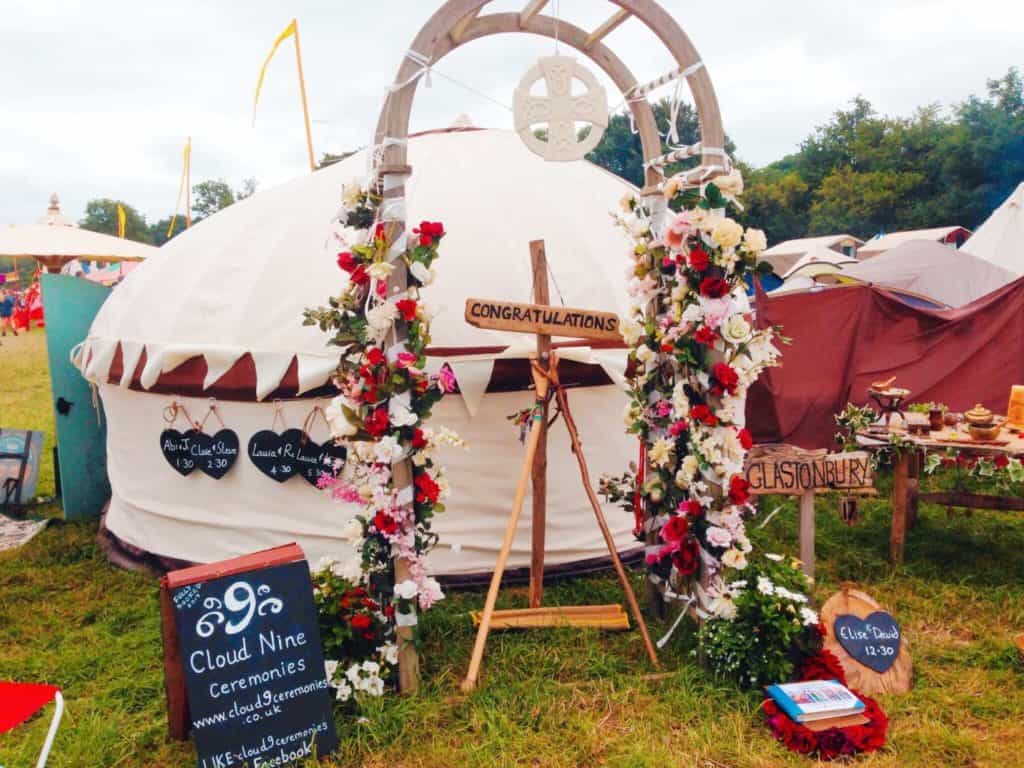 The view from the hill
You have to enjoy at least one sunset from the top of the hill where the giant 'Glastonbury' sign is. You'll see the whole festival lit up and get a feel for how huge the venue is.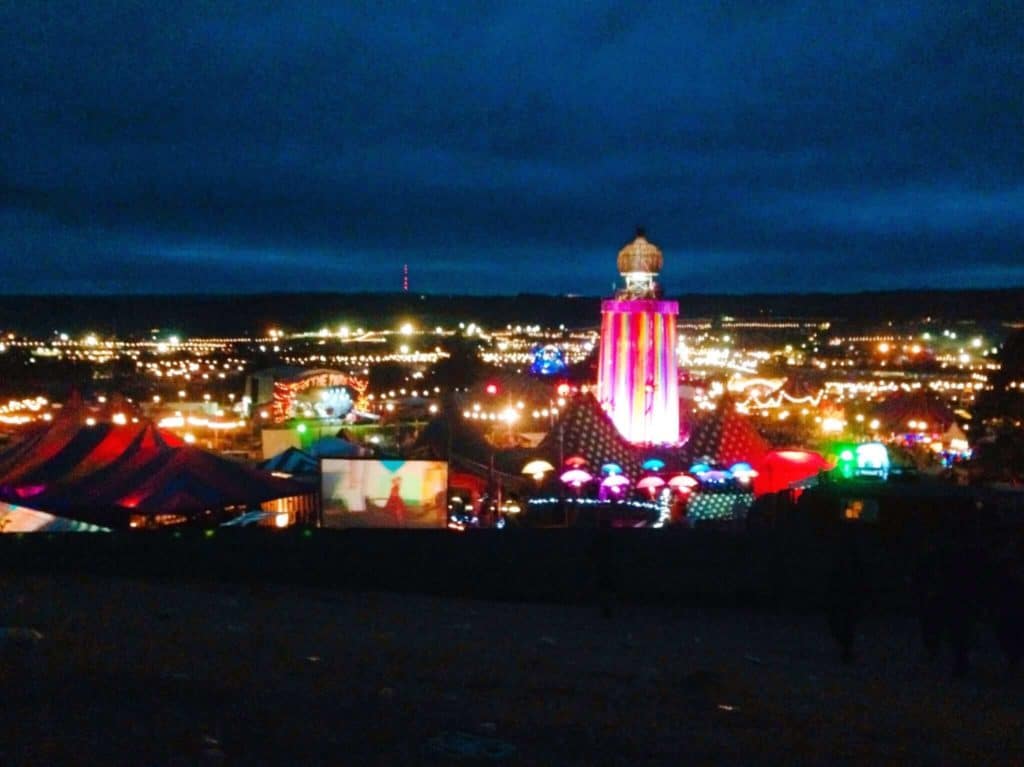 Time with your loved ones
Without signal, phone chargers or other distractions it's a great excuse to just be. If your friendship can withstand hiding out in a muddy tent in the eye of a storm it can probably survive anything.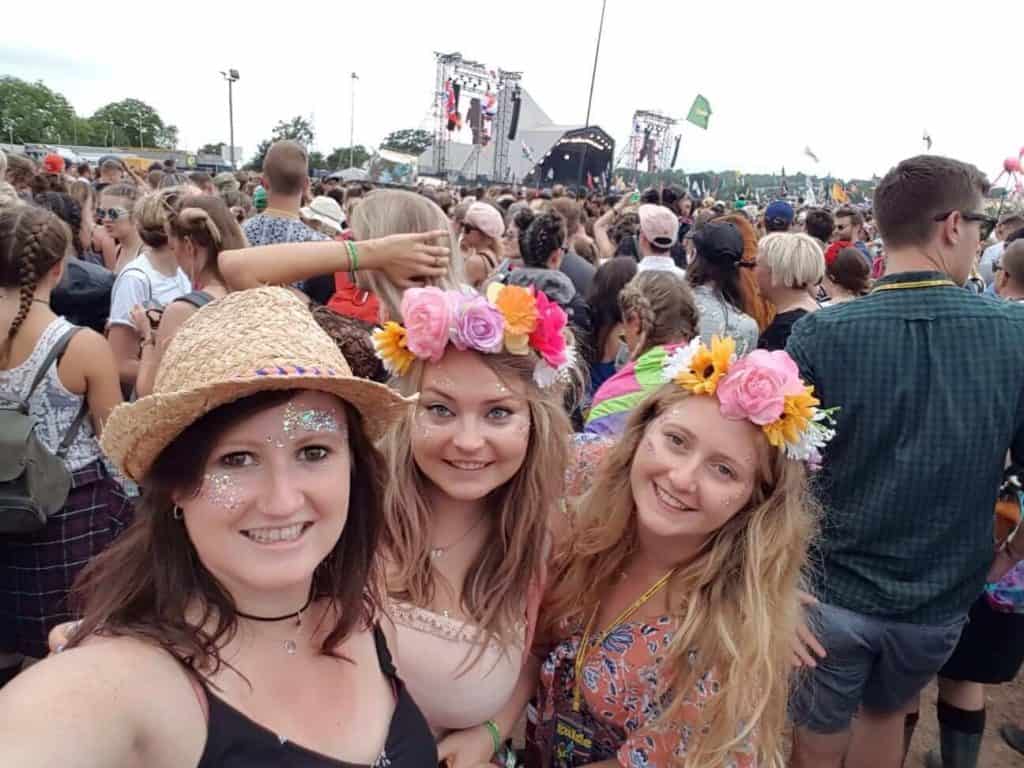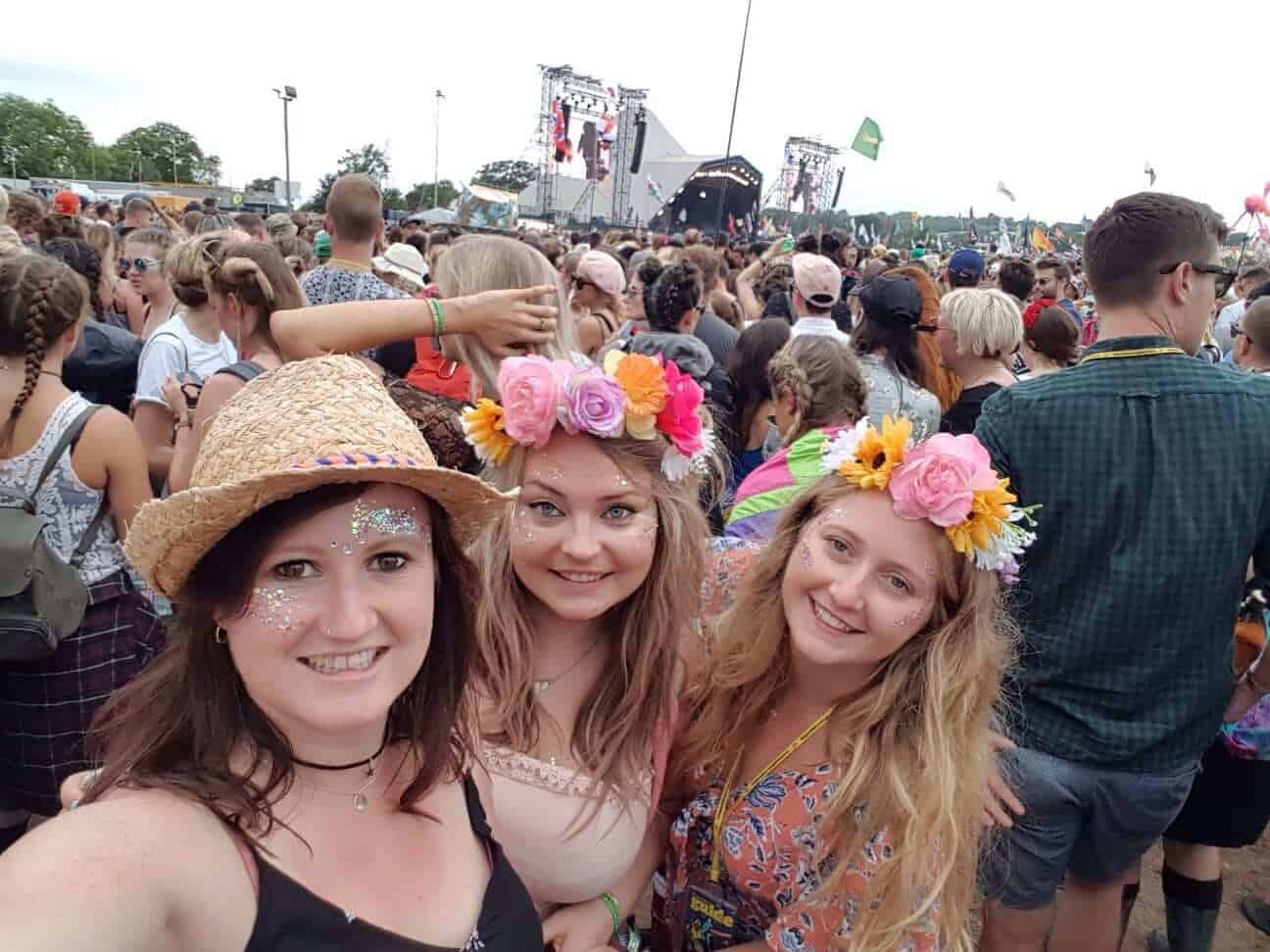 You can get arty & express yourself
Want to dress as a lizard or wear nothing but glitter over your nipples? Go for it. Me and my friend Hannah chose to make our own flower headbands and wear them for the rest of the festival. Not very edgy but there are no rules.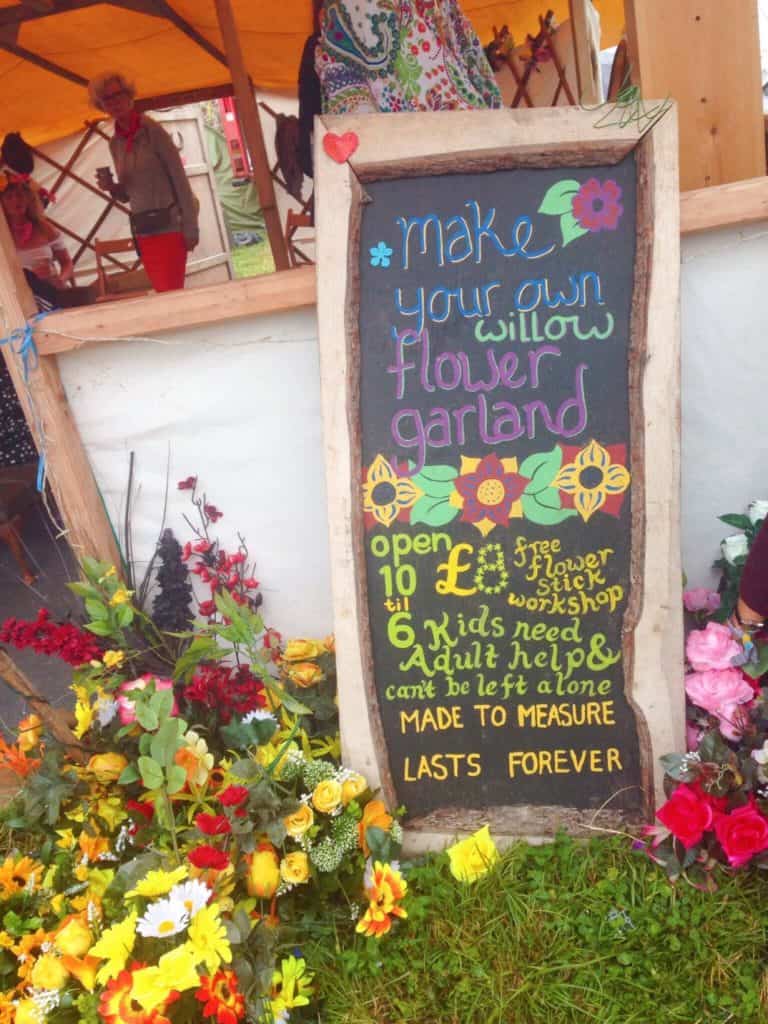 I hope you're feeling persuaded! Have you been to Glastonbury or do you plan to?

Thanks for reading!
If you're looking for England inspo, check out some of my other posts:
Ps. Liked these reasons to attend Glastonbury Festival? Pin it for later!