This post may contain affiliate links to things like tours, hotels, Amazon associates and products. These help me earn a small commission at no additional charge to you.
Bratislava is somewhere I didn't have high expectations of but really enjoyed visiting. For that reason, I've together these reasons to visit Bratislava in the hope of answering the question, is Bratislava worth visiting?
BRATISLAVA ESSENTIALS

Tours & activities: GetYourGuide / Viator

Accommodation: Booking.com / Hostelworld

Getting there: air (Skyscanner) / bus (Flixbus), train (RailEurope)

Getting around: foot / bus / tram
Read next: the perfect one day in Bratislava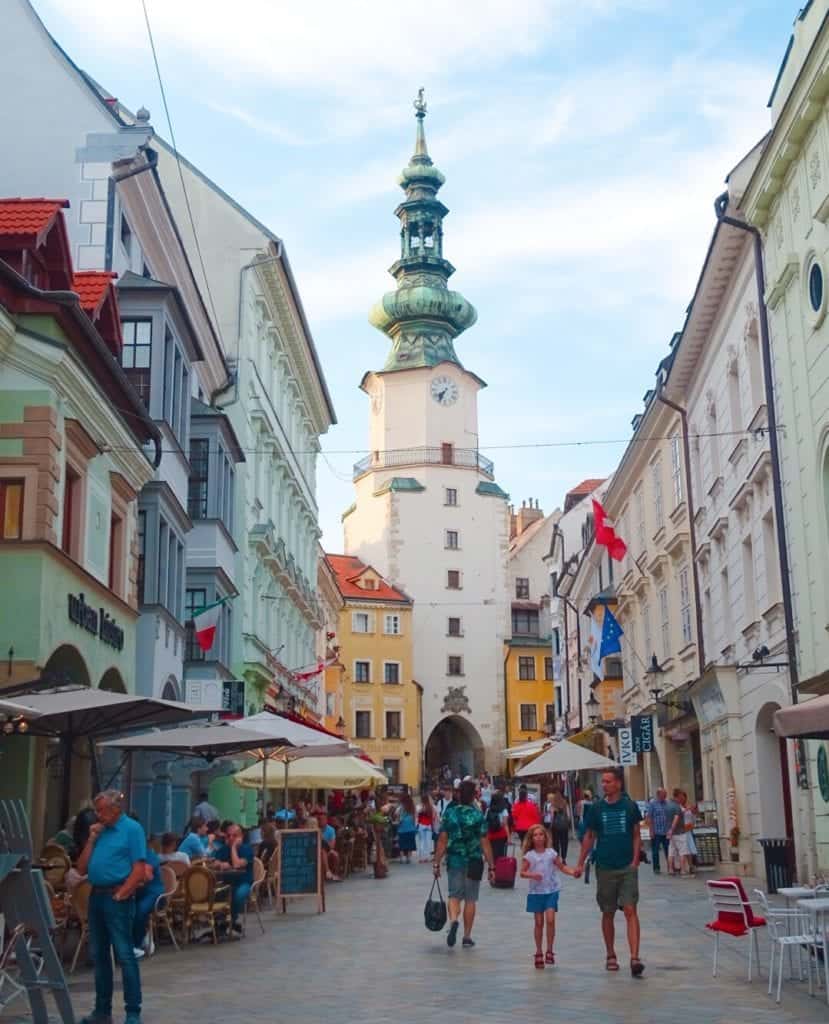 Bratislava quick fact file:
Country: Slovakia
Language: Slovak (90% the same as Czech)
Currency: Euro
Age: 26. It was part of Czechoslovakia until the country split into the Czech Republic and Slovakia
History: Was under Soviet rule for 50 years until the fall of Communism in 1989.
Facts aside, Bratislava is a pretty, colourful city set alongside the Danube. With less than half a million people, it's a small capital but I liked the relaxed feel. It felt less crowded than other capitals in Europe which is a blessing in summer.

I didn't expect Bratislava to be very touristy. Yet where in the world has escaped these days? The city centre has plenty of overpriced restaurants but it's easy to get off-grid and find cheaper and more authentic places to eat and drink.
Is Bratislava worth visiting? 15 reasons why!
So after that brief summary, should you add Bratislava to your Europe itinerary? I'd say YES. Bratislava is worth visiting because there's tasty food and plenty of sights to see.

Here are 15 reasons to visit Bratislava…
1. Wine (and beer) is cheaper than water
If ever there was a reason to visit a city, surely it's this? Joe recently revealed that Bratislava is the cheapest city in Europe to have a beer; the average pint comes in at €1.48. That's cheaper than a bottle of water!

I found wine for almost the same price when I ate at a restaurant away from the tourist centre. If you fancy a night out, or just a drink with dinner, you literally can't beat Bratislava prices.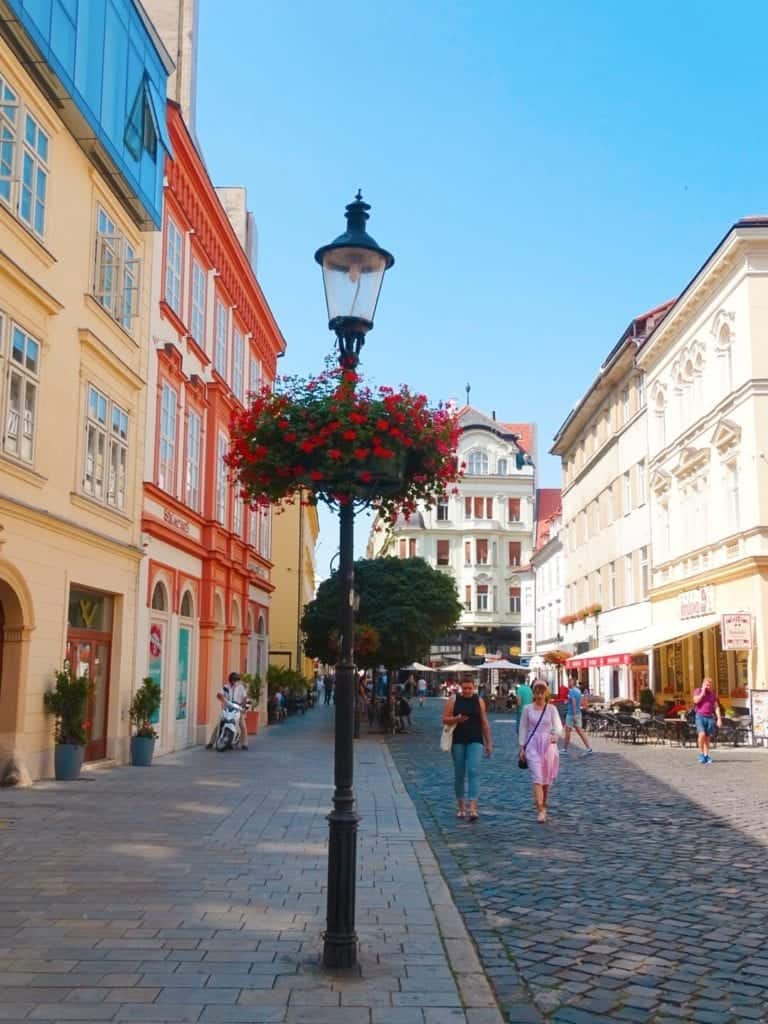 2. The grammable Blue Church
The Blue Church is one of the most iconic sights in Bratislava. In art nouveau style, it's different to any church I've seen before. On the sunny day I visited, the Blue Church almost blended into the sky but I think it would look striking on a stormy day, too. Inside, the church is also true to its name and painted shades of pale blue.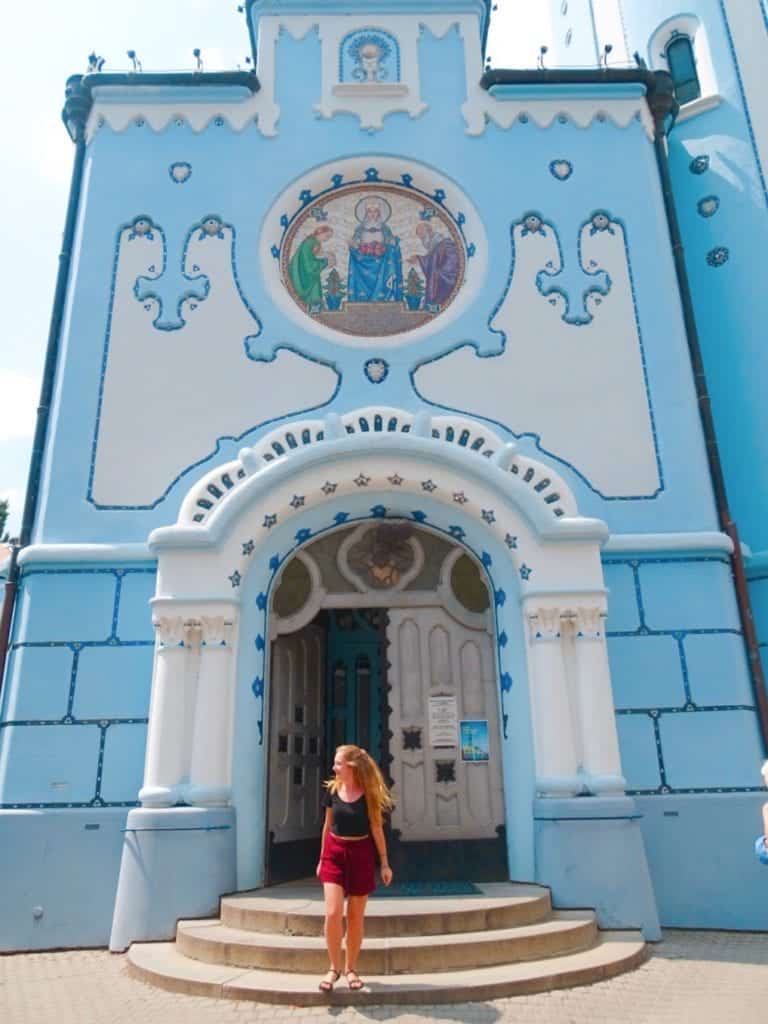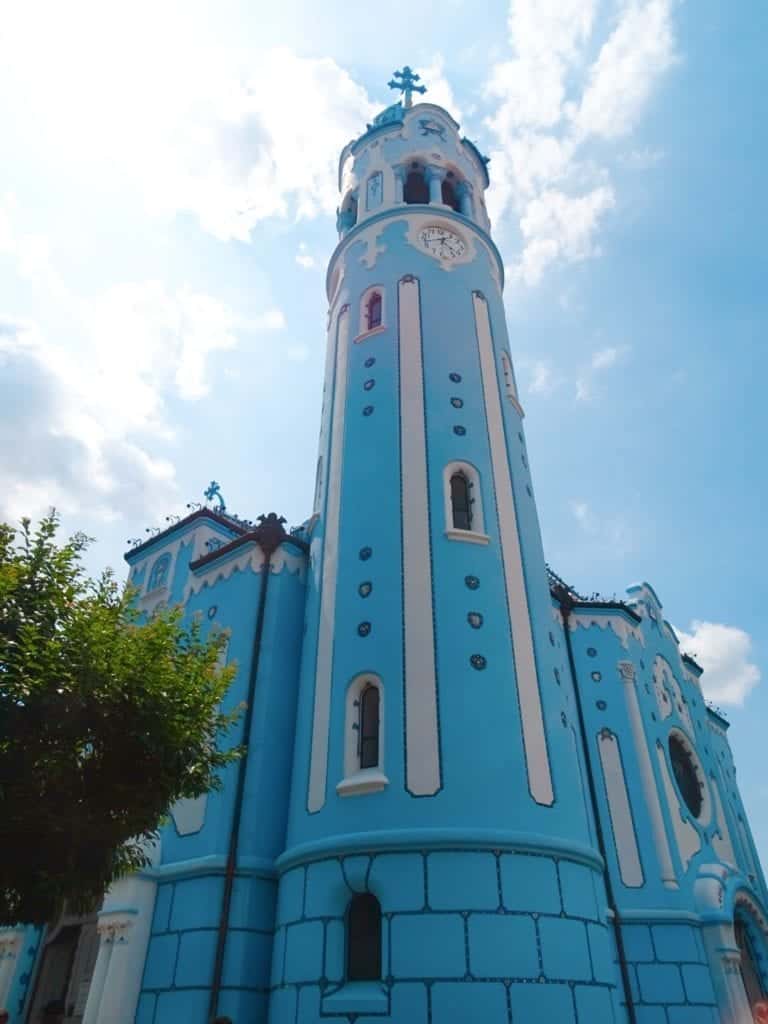 3. It's just 1 hour from Vienna
Bratislava is right between Austria and Hungary and couldn't be easier to visit en route between the two. It's 1 hour by train from Vienna and 2 hours from Budapest by train or FlixBus. Especially since you only really need a day to explore, a visit to Bratislava hardly takes any time from your itinerary.

If you have the energy and sense for adventure, you can even travel from Vienna to Bratislava by bike. That's an adventure I'd love to have!
4. Carb-tastic local food
Are you a foodie wondering is Bratislava worth visiting? Well, if you like hearty cheesy cuisine, then yes!
If ever there was a reason to visit a new country, it's the food. One of the first things I want to know when arriving somewhere is what to eat there. I'm guessing (hoping?) I'm not the only one. Slovakian food is meaty, carby and cheesy – what's not to like?

If you're coming from Vienna, the food is SO much cheaper.
Read next: the best restaurants in Bratislava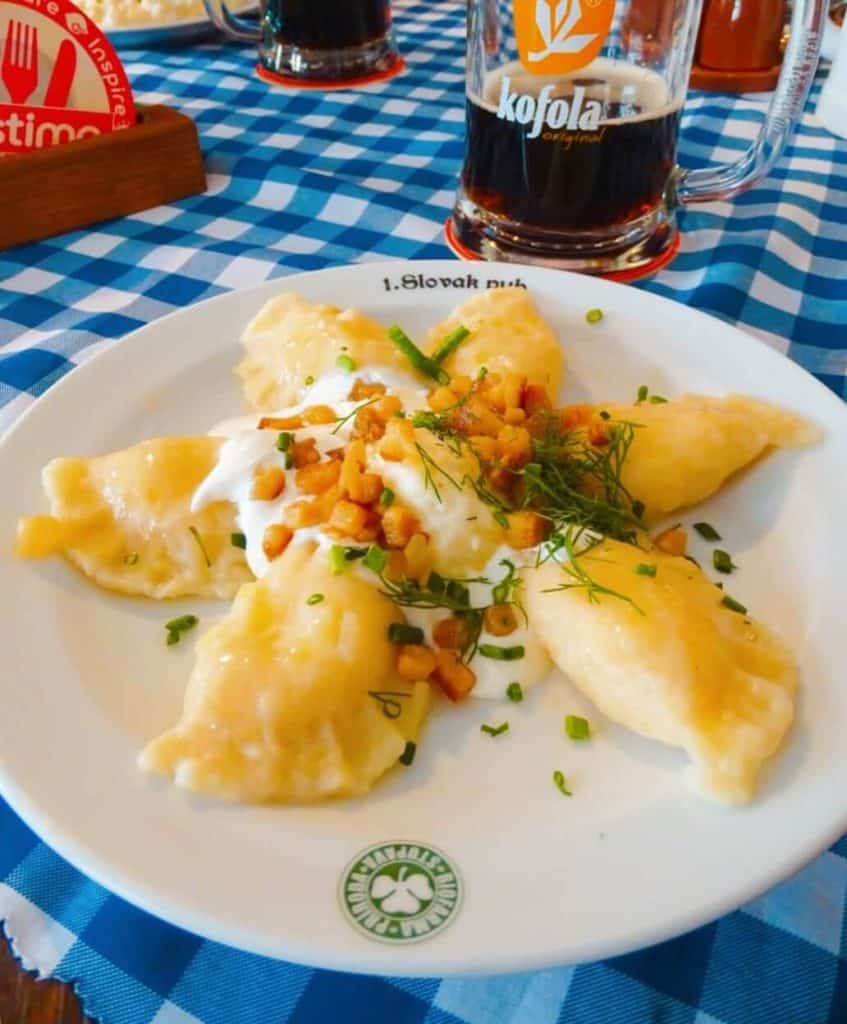 Not only that, the food in Bratislava is great if you're travelling on a budget. One of the best restaurants to check out is Slovak Pub where you can try sheep's cheese dumplings for just a couple of Euros. If that's not a reason to visit Bratislava, I don't know what is.
5. Super cheap opera tickets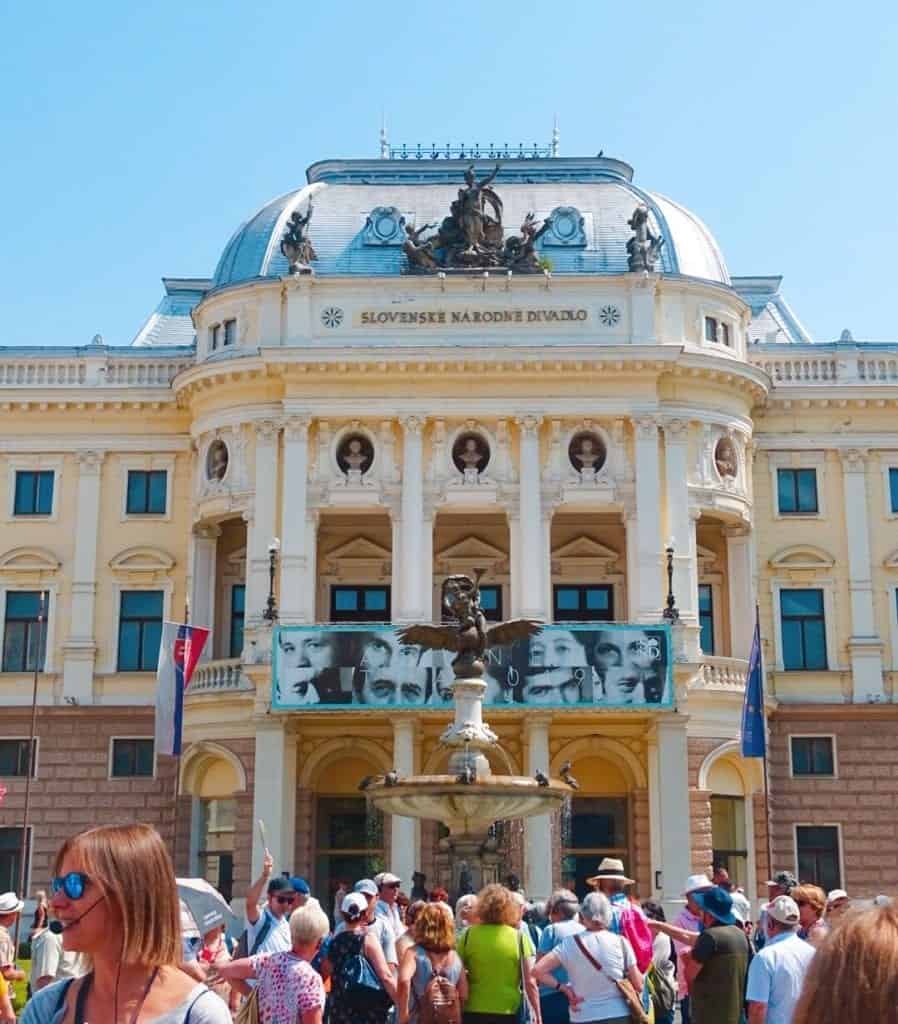 On the free walking tour of Bratislava, our guide told us that Austrians often cross the border into Slovakia for cheap opera tickets. In Vienna, front-row seats are €300 whereas in Bratislava, they're €40!
6. Cute and quirky cafes
I didn't expect Bratislava to have such an awesome cafe scene but I was pleasantly surprised. There are plenty of places with excellent coffee and places to co-work. I also have a new favourite beverage: Slovakian lemonade which is really just carbonated water full of fresh berries and fruit (not lemon).

The best cafes I visited in Bratislava were:
Lab.cafe – a hipster hang out and solid place to work with a laptop
Urban House – this is the spot for brunch and quirky interiors although the prices are fairly high.
7. Weird & wonderful details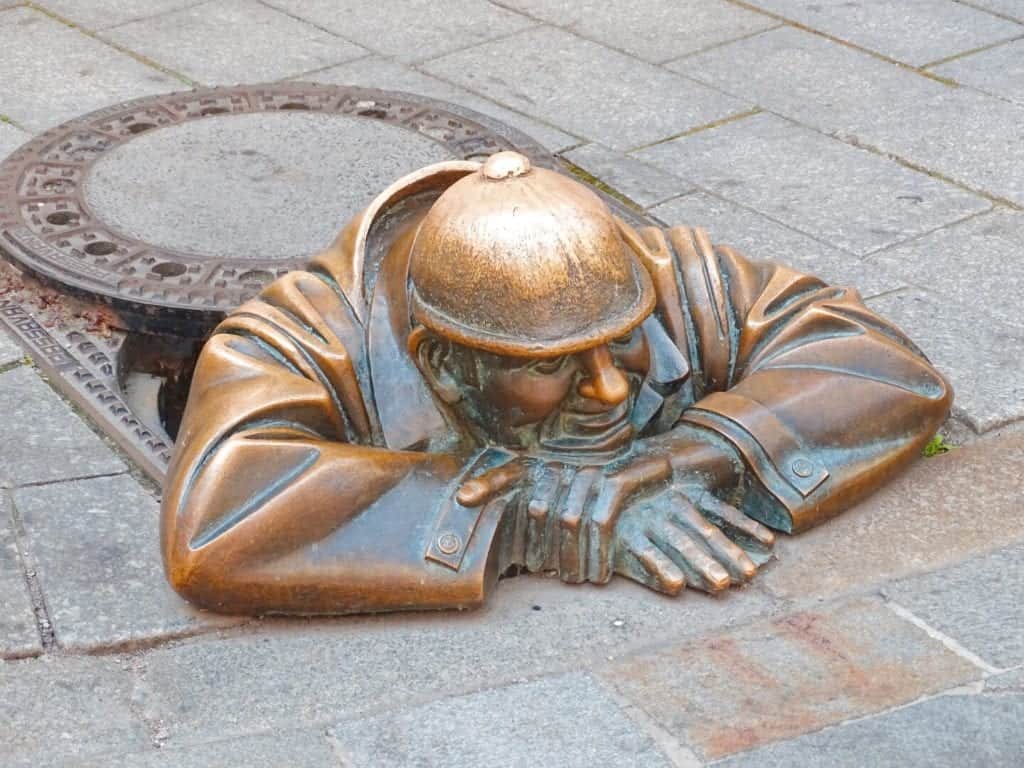 I like that Bratislava doesn't take itself too seriously. Locals and tourists love this quirky statue of Cumil, the Sewer Worker peeping up out of a drain. Apparently, it was decided that Bratislava was too drab and Communist so this statue was erected in 1997 to add new life to the city.
8. Umbrella street!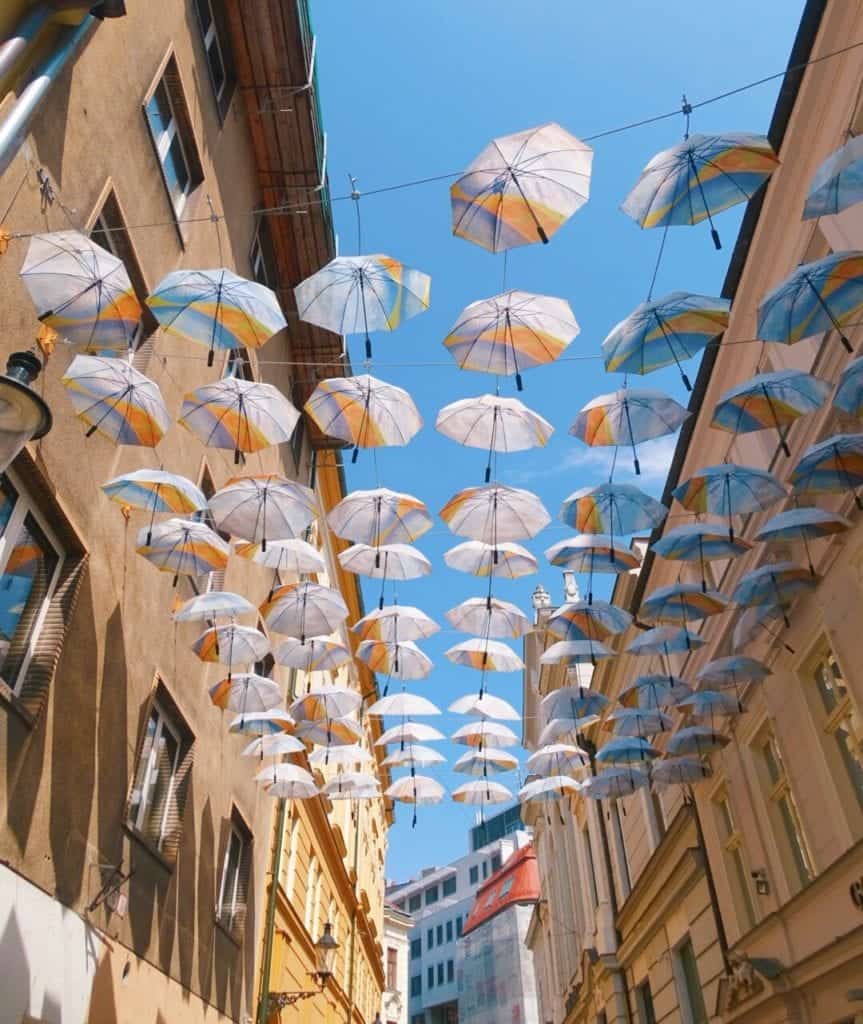 This reason to visit Bratislava is pretty self-explanatory. These attractive umbrella streets are popping up all over the world but that's no reason not to tick another one off your list.
9. Bratislava Castle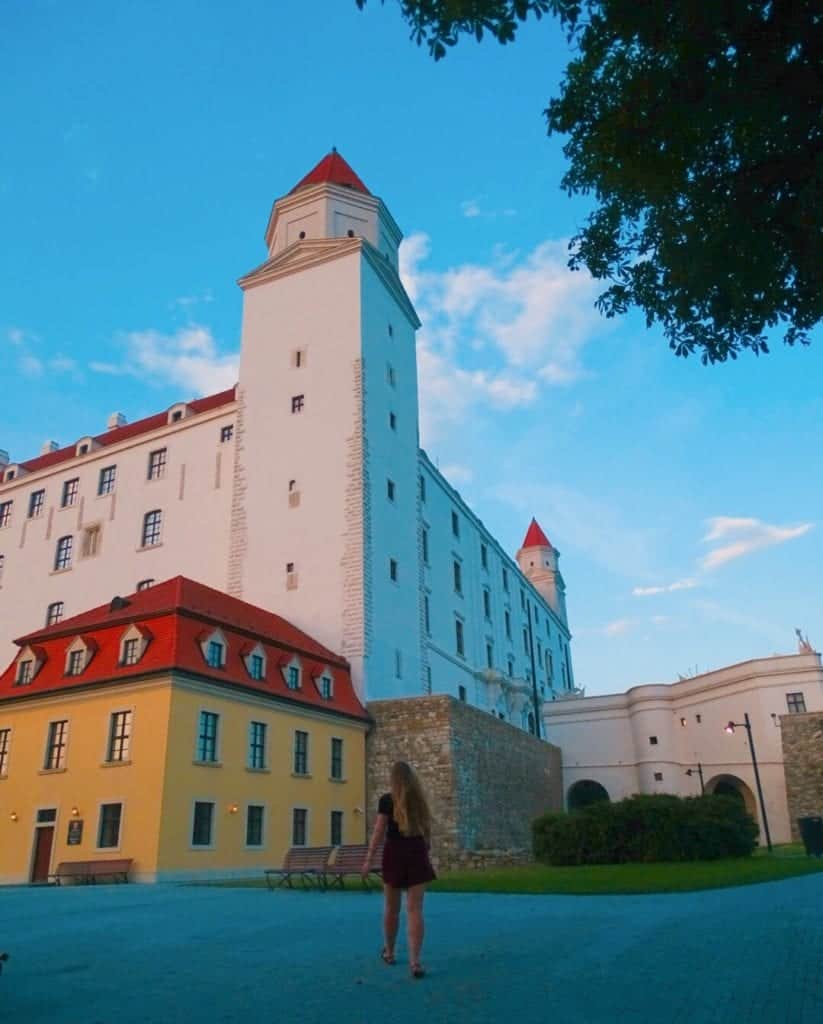 This enormous white castle is visible from everywhere in Bratislava and from the top you can see out over the whole city. It's over 1,000 years old although it was virtually destroyed in a fire in the 1800s. Eleven king were crowned at Bratislava making it one of Slovakia's most important sites.

Time your visit for just before sunset. You'll get to see the castle in daylight and illuminated at night, plus you'll catch a gorgeous sunset out over the city.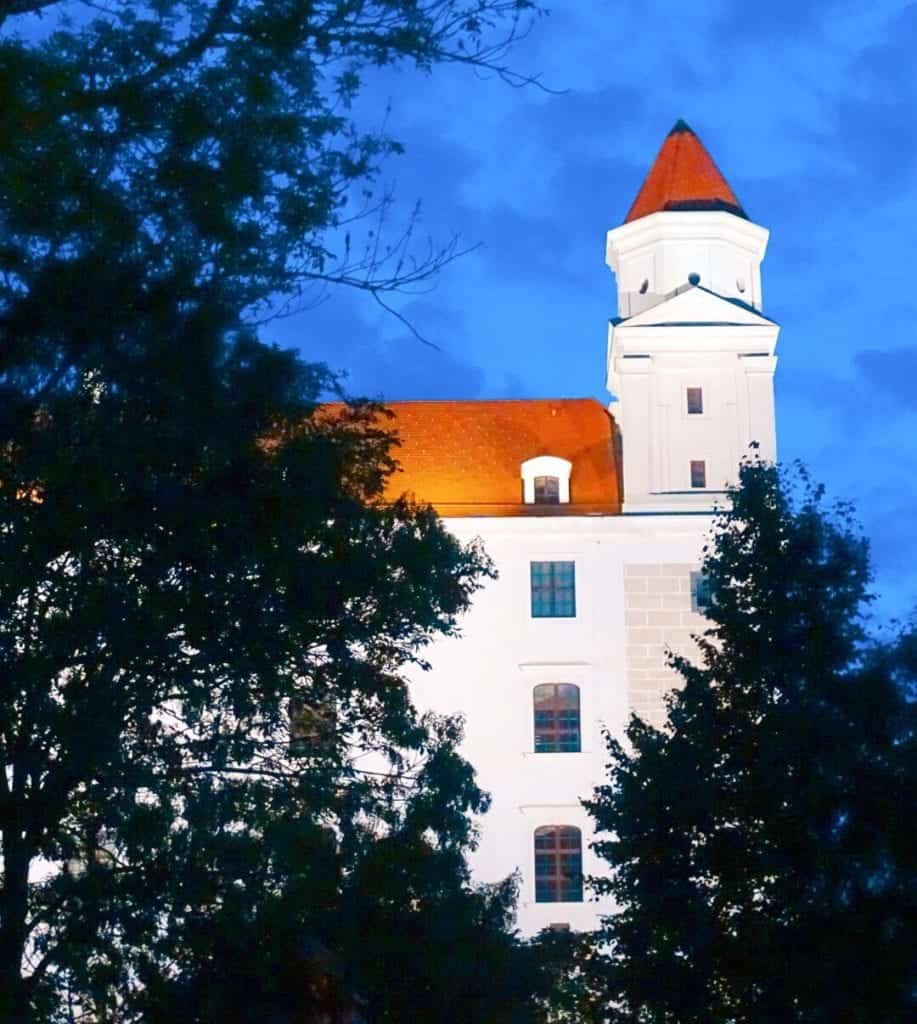 10. Panoramic views (especially at night)
I love any city where I can look out over panoramic views. Night photography is one of my new favourites so I valued the chance to sit astride the castle walls and snap the illuminated city. Pack a picnic and I bet it would be even better!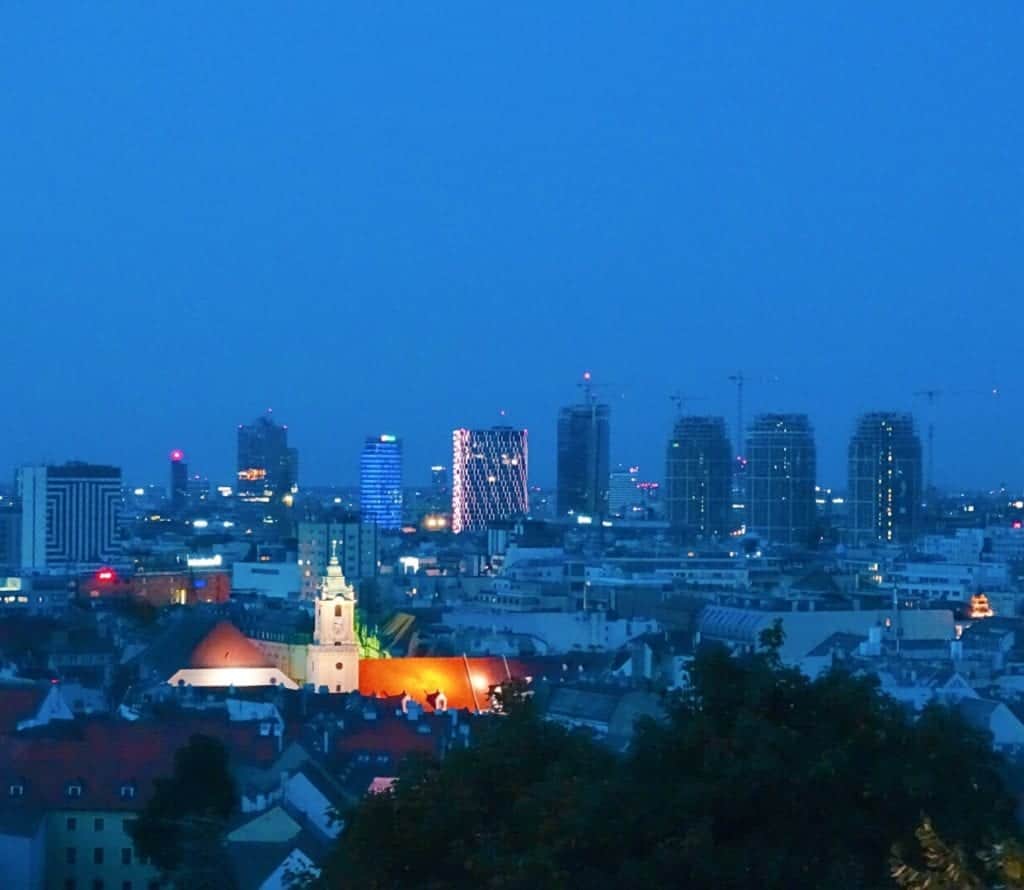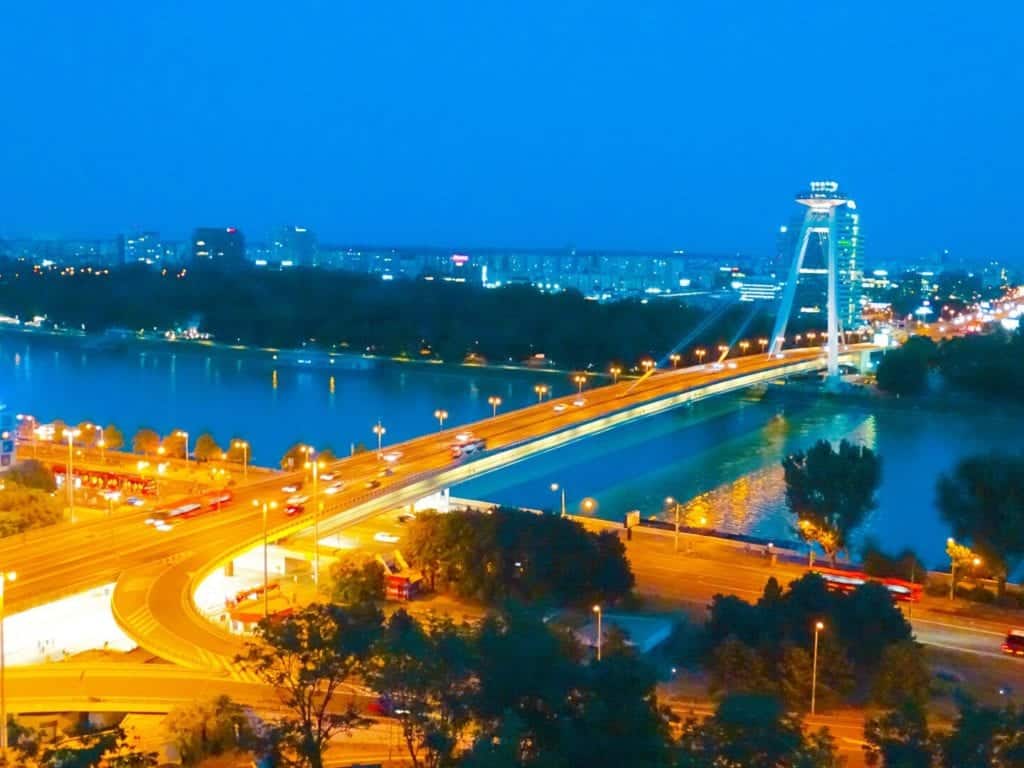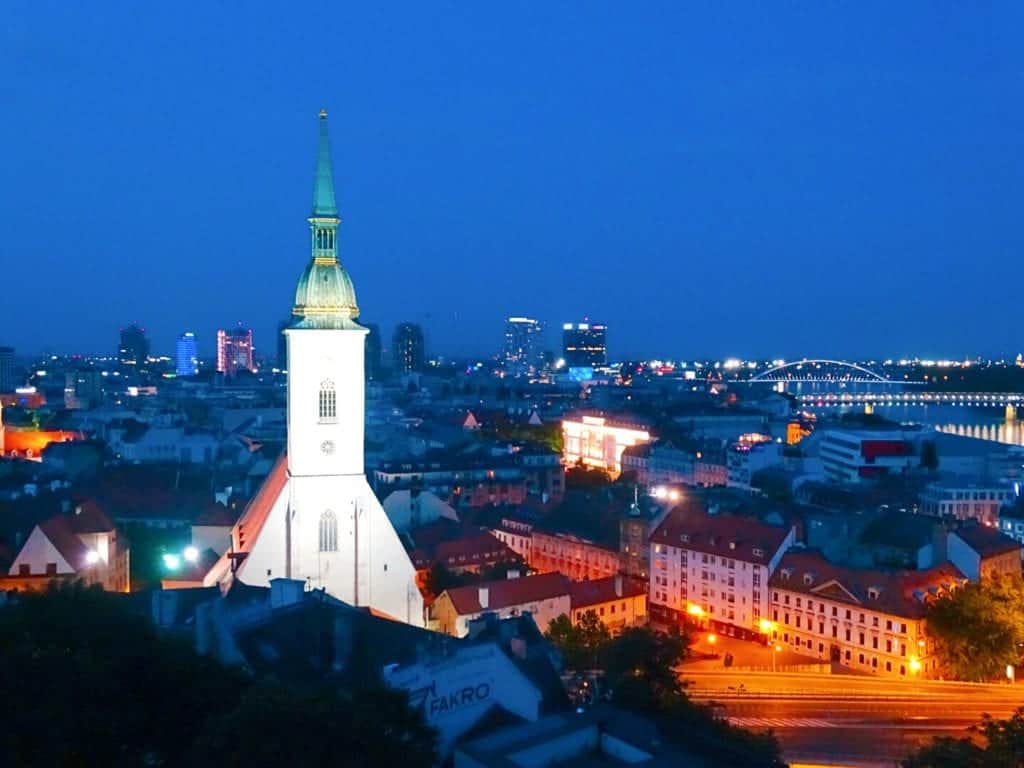 From downtown, Bratislava feels like a relaxed lowrise city. But from this higher vantage point, I could see shiny office blocks and hotels in one direction and communist-style high-rise apartment blocks in the other. Ultimately, it gave me a new perspective. What else is travel all about?
11. Colourful street art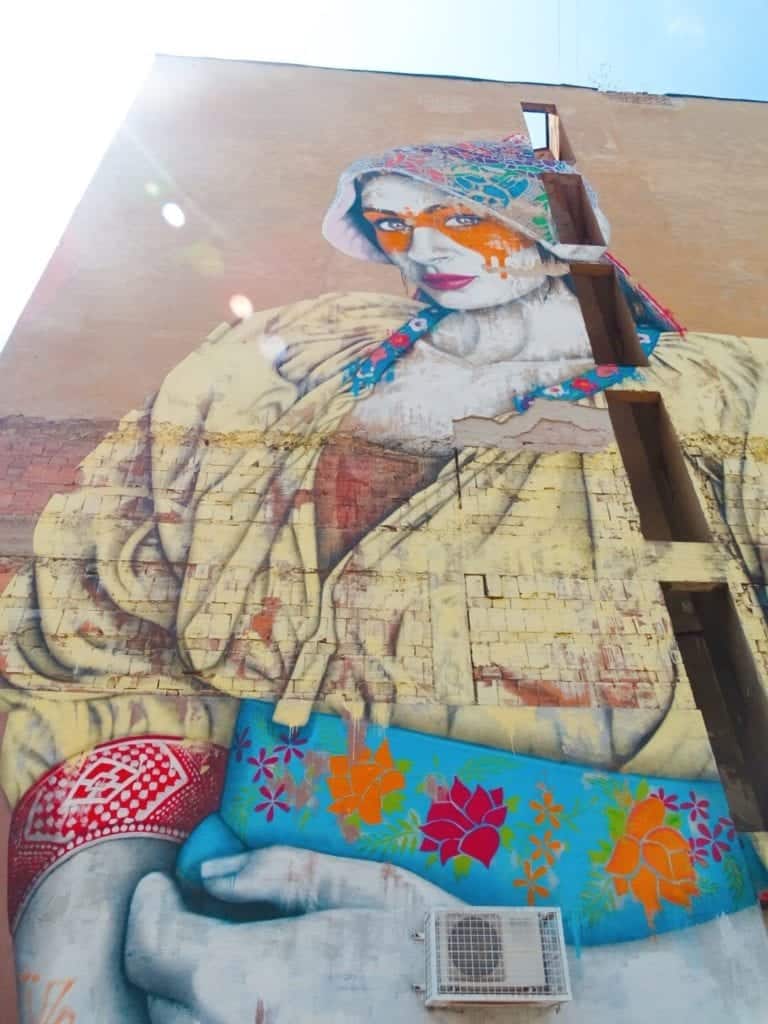 If you know me, I am obsessed with street art. I hadn't been expecting to see any in Bratislava so I was pleasantly surprised when I found some large colourful murals. Head to Rajska parking lot, across the road from Hotel Danubia Gate, to find this piece above.
12. The Coronation Trail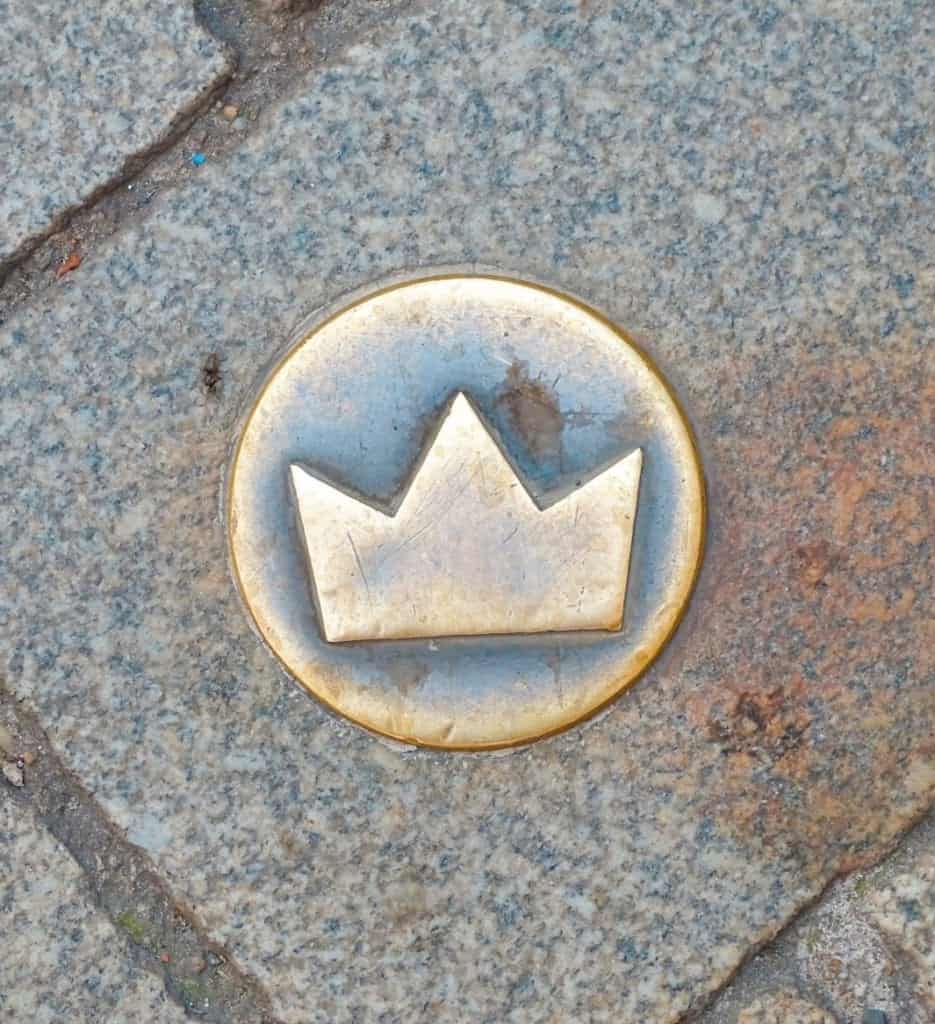 History lovers are bound to think Bratislava is worth visiting. One of the most interesting things I discovered during the free walking tour of Bratislava was that the streets are littered with tiny golden crowns, otherwise known as the Coronation Trail.

The story of this dates back to days of Mongol and Ottoman invasion in neighbouring countries. Slovakia was relatively untouched and the Hungarian royals moved their kings to Bratislava to keep them safe.

The Coronation Trail marks the route that the kings would have walked in the 16th century during the coronation process. It doubles up as a good sightseeing route, starting at the Danube river and continuing to the Franciscan church and main square.
13. The quirky UFO bridge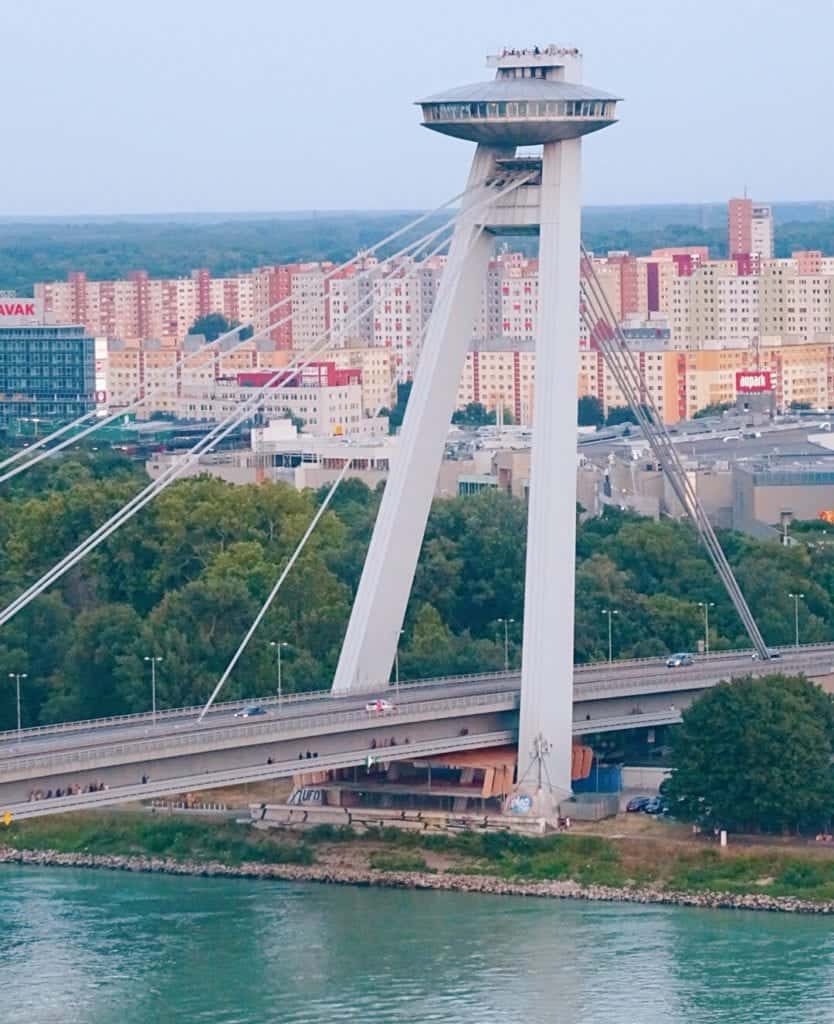 If you ever needed a reason to visit Bratislava, surely it's this Wiki bio?
The world's longest bridge to have one pylon and one cable-stayed plane.

Wikipedia
I mean, what a claim to fame!

Joking. It always makes me laugh when attractions claim to the best or biggest even if it's totally tenuous. Anyway, I'd recommend checking out the UFO bridge simply because it's weird and wonderful. No one knows why it's been built to look like a UFO but the nickname's stuck.

There's a Skydeck and restaurant inside the UFO-shaped saucer at the top of the Most SNP Bridge. If you don't want to splash out on dinner, why not visit for one cocktail and soak up the views?
14. Gorgeous old buildings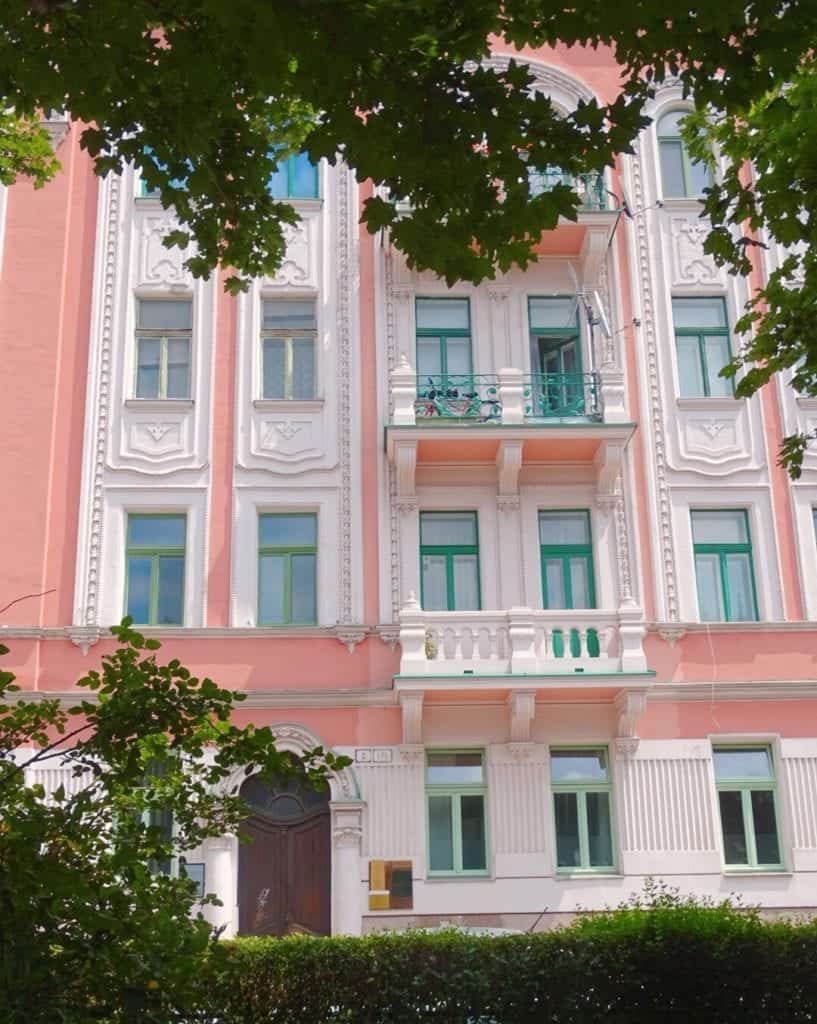 Do you visualise grey concrete blocks when you think of ex-communist countries? Think again! Sure, there are a few of these around but the city centre is full of charming townhouses painted pink, blue and yellow.

Honestly, it's a total mix of styles. The central square has art nouveau, gothic and Renaissance buildings, all from different time periods. Architects might hate it but I personally really liked it.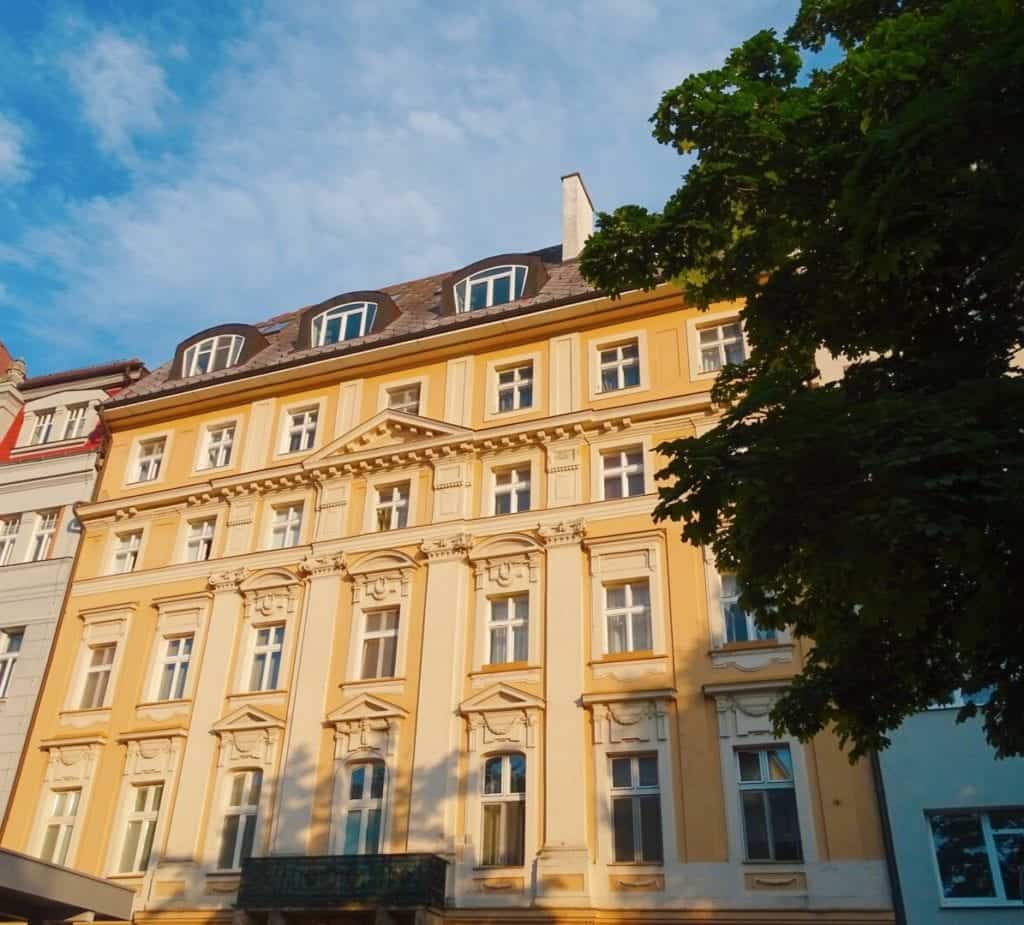 15. Hipster food markets
Hungry? If you're craving world cuisine rather than heavy Eastern European food, you're in the right place. Bratislava is full of pop-up coffee carts and food stands serving Slovakian dishes as well as different cuisines like Mexican and Italian.

When visiting Lab.cafe, I discovered a vibey, hipster food market beside St James's Chapel. I tucked into poppyseed pasta which is a local dish but it was tough to tear myself away from the tacos and raclette. In the evening, live DJs came out and stands began serving wine and cocktails.

I believe this market may be seasonal but you can visit the Old Market Hall on Saturdays year-round (10am-3pm) for local foods and beverages.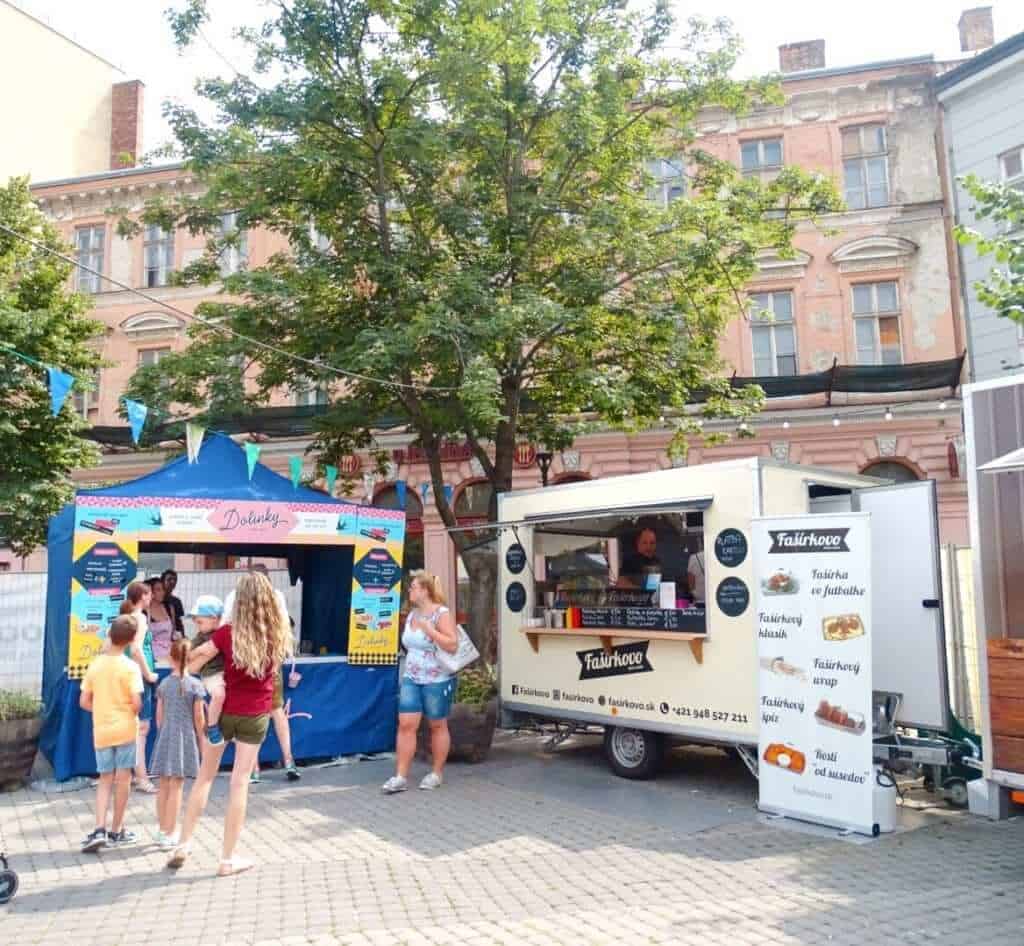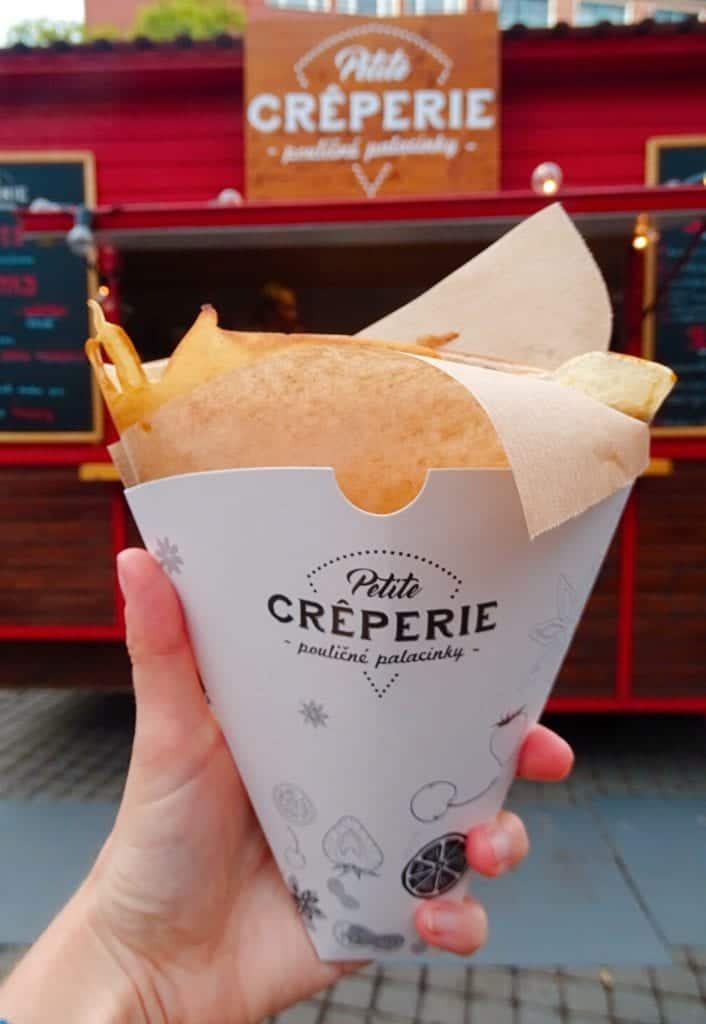 Thanks for checking out my reasons to visit Bratislava!
I hope you have a better idea of whether Bratislava is worth visiting. I had a great time and I hope you do, too!
Check out some of my other Eastern Europe posts:
See you next time for more adventures,
Rose
For more UK content, follow me on Instagram, Facebook, Twitter and YouTube.
Ps. Convinced by these reasons to visit Bratislava? Pin this for later!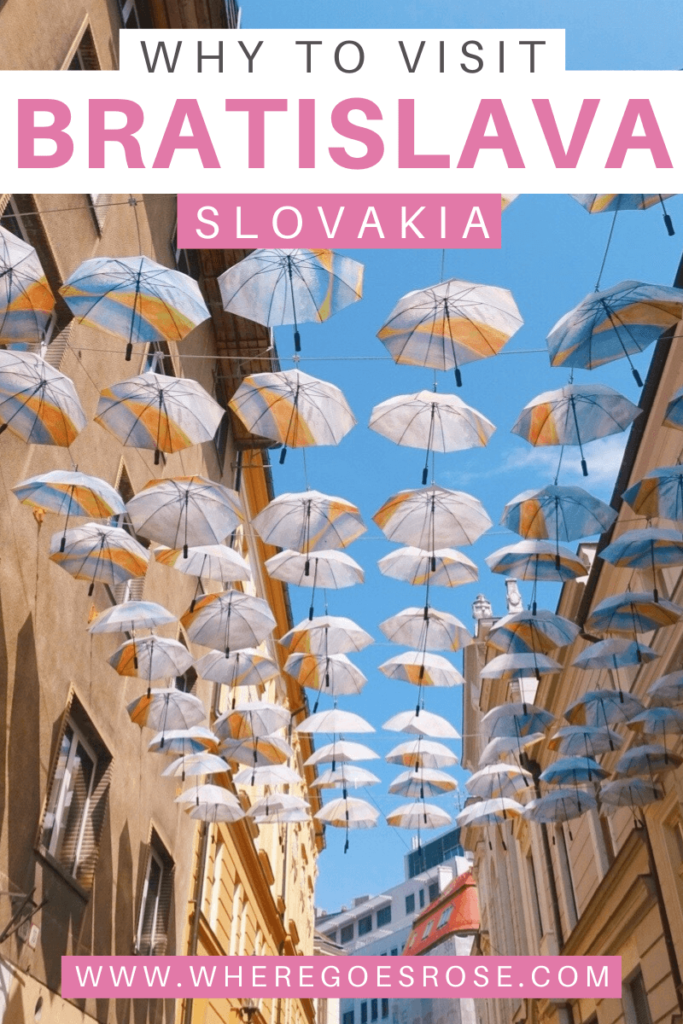 TRUSTED RESOURCES FOR VISITING SLOVAKIA

Getting around by air – I use Skyscanner to find the best-value flights, using the 'search by month' tool to find the cheapest dates. You can also use the 'to anywhere' feature if you're flexible on where you're going.

Driving in Europe – use Rentalcars.com to compare car rentals in European countries (and all around the world).

For trains, I use RailEurope. The search feature allows you to compare prices, and they show live departure times on the website.

For buses, I use FlixBus. Find journeys between European countries from €1!

Use Omio to compare trains and buses in one search. It's so handy!

For hotels and self-catering apartments, I use Booking.com. You can filter by review score and price to find the best-rated budget places. For hostels, I use Hostelworld.com.

To save money on accommodation, I use Trusted Housesitters, a website that connects homeowners going away and travellers who can sit their homes & pets.

For tours and activities, I use GetYourGuide. They're always great value with friendly guides.

For food tours pairing travellers with passionate local chefs and foodies, check out EatWith.

Need travel insurance? I use True Traveller (for UK & Europe residents) since it's affordable but covers everything you'd need including various activities, valuables and pre-existing conditions. Unlike some companies, they insure you if you're already travelling / don't yet have your flight home booked. Get a quote.

For travel insurance for other nationalities, I recommend Hey Mundo and for long-term digital nomad travellers, I suggest Safety Wing.

Check out my resources page for more travel discounts and budget tips from my 10+ years on the road!