This post may contain affiliate links to things like tours, products, hotels, Amazon associates and Bluehost web hosting. These help me earn a small commission at no additional charge to you.
Travel Resources

People often ask me how I afford all the travelling I do. There's no easy answer. It's about priorities, saving, living cheaply and making money on the road.
There are plenty of ways to travel cheaper, safer and better. As a solo traveller, I take safety seriously. The products and services below will guide you through your travels from taking the leap and booking your flight to staying safe on the road.
I've personally used all the products and services below and can happily recommend them to you! If you choose to make a purchase, please support me by doing so via the links in this article.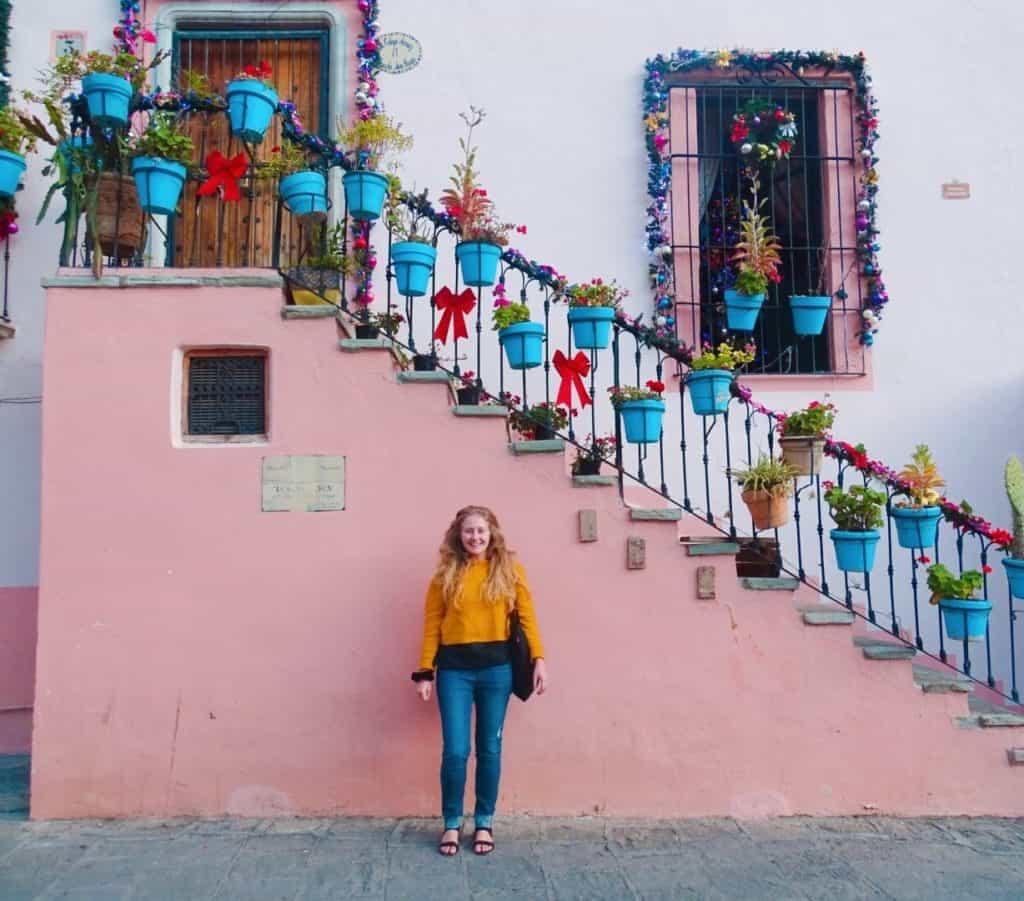 Flights and transport
Flights (international and domestic): I use Skyscanner and search by month to see the cheapest dates.
Buses & trains
Europe buses – FlixBus. I would recommend FlixBus which travels between most major towns and cities. It's very affordable, particularly around Central and Eastern Europe with journeys for €5.

Europe trains – check out RailEurope. The search feature allows you to compare prices, and they show live departure times on the website.

UK buses – I use Busbud to compare UK coaches and buses. Find London to Manchester journeys for £1!

UK trains – I use Trainline. The search feature allows you to compare prices, and they show live departure times on the website.

Asia – For buses, trains, ferries and flights in Southeast Asia, I use 12Go. It shows you how the modes of transport compare in price and duration. You can book directly through the website and pay with card or PayPal.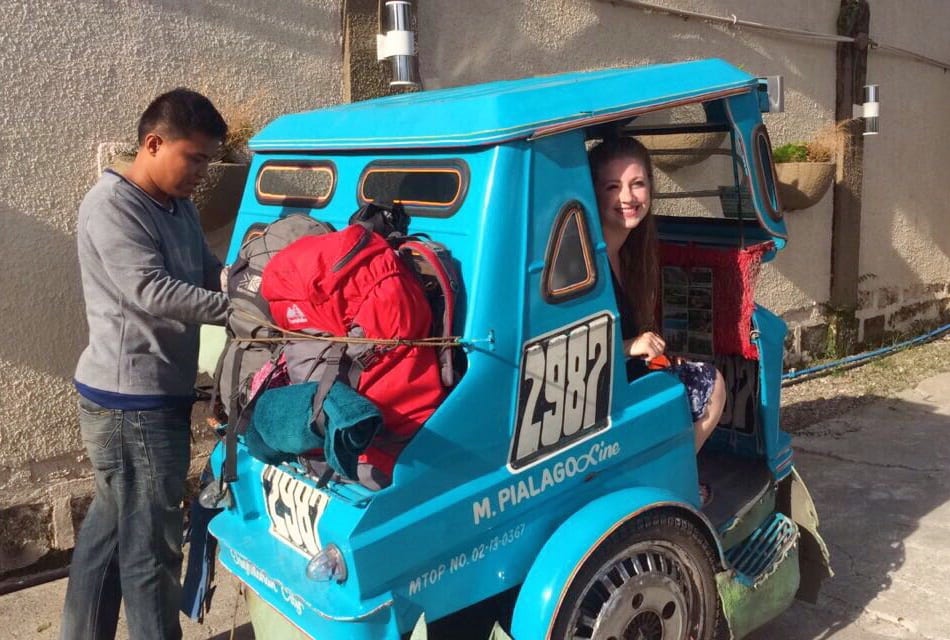 For navigation
Rome2rio – I'm always amazed by this website which seems to include directions between any two destinations on Earth! It's seriously a godsend. You can use the website or download the app.

Omio – for Europe, the US and Canada, this website shows buses, trains and flights between any two destinations, comparing the prices and duration of all three. Super handy! For the same function in Asia, use 12Go.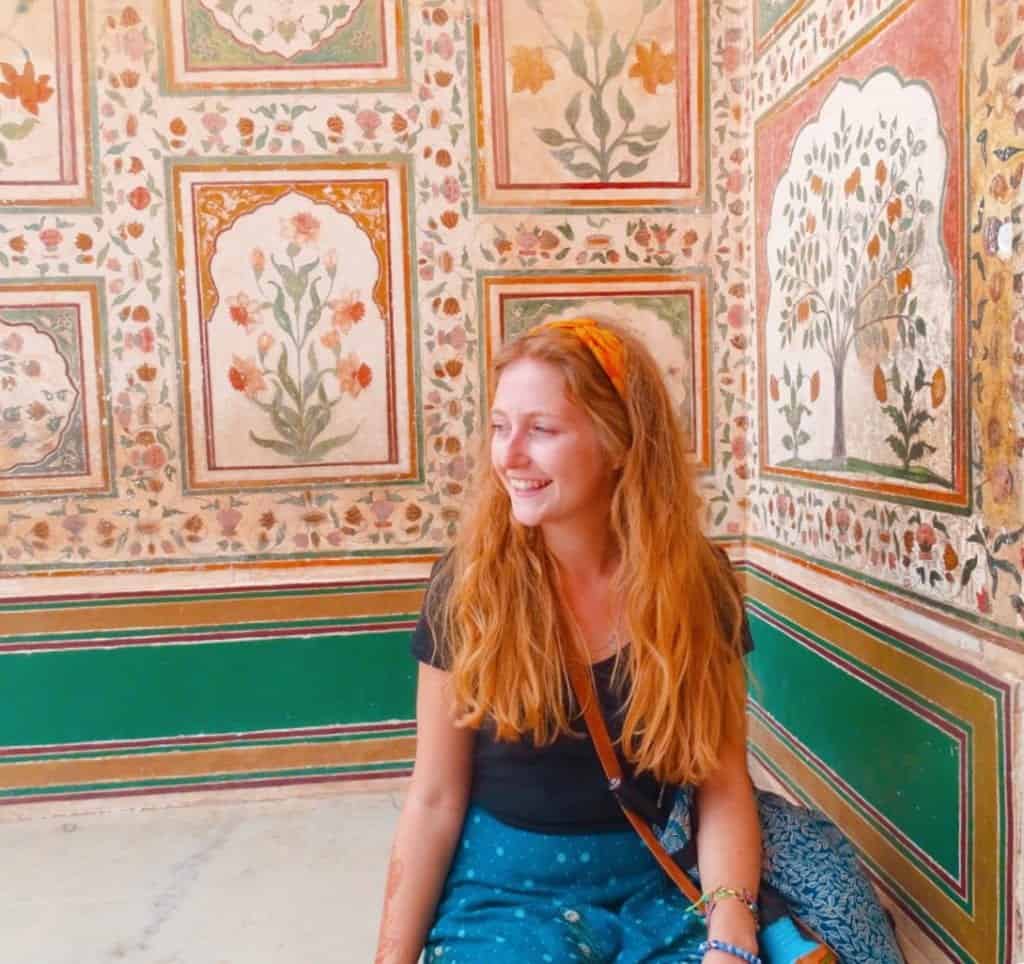 Travel insurance
I use True Traveller (for UK & Europe residents) since it's affordable but covers everything you'd need including various activities, valuables and pre-existing conditions. Unlike some companies, they insure you if you're already travelling / don't yet have your flight home booked. Get a quote.

For travel insurance for other nationalities, I recommend Hey Mundo and for long-term digital nomad travellers, I suggest Safety Wing.
Bank accounts & money
It's important to use a bank card that doesn't incur fees or interest when spending overseas and withdrawing money. I recommend…
For UK travellers
I use the following three UK-based bank accounts which all operate via mobile app. You can transfer over savings or wages from your main account and also receive payments from other people directly into the accounts. Because everything is done via the app, you never run up a high phone bill. Simply cancel or request a new card within the app.
Revolut – free cash withdrawals worldwide up to £200 per month. After this amount, you pay just 2% interest. The card itself costs £5. You can hold multiple currencies at one time.
Starling – up to six cash withdrawals a month with 0% interest (£300 limit per day). You can hold multiple currencies (GBP and EUR).
Monzo – free cash withdrawals worldwide up to £250 per month. After this amount, you pay just 3% interest.
For all nationalities
Wise – this online bank account is incredibly useful when transferring money overseas. You can send money all around the world with minimal fees, receive payments and hold multiple currencies. To send your first payment completely free, use this link. You can also order a Wise card by Mastercard which lets you withdraw up to £200 with 0% interest at ATMs around the world.
XE Currency Converter – not a bank account but a live currency converter showing you the latest rates when comparing world currencies. XE Currency Converter rates update whenever your phone connects to the internet. This app is my go-to when I'm at a market stall wondering if I'm getting ripped off or an ATM working out if I'm getting a reasonable rate. You can have up to 10 currencies saved at one time.
Booking accommodation
I almost always arrive in a new place with my accommodation booked, at least for the first few nights. The websites I use for booking are: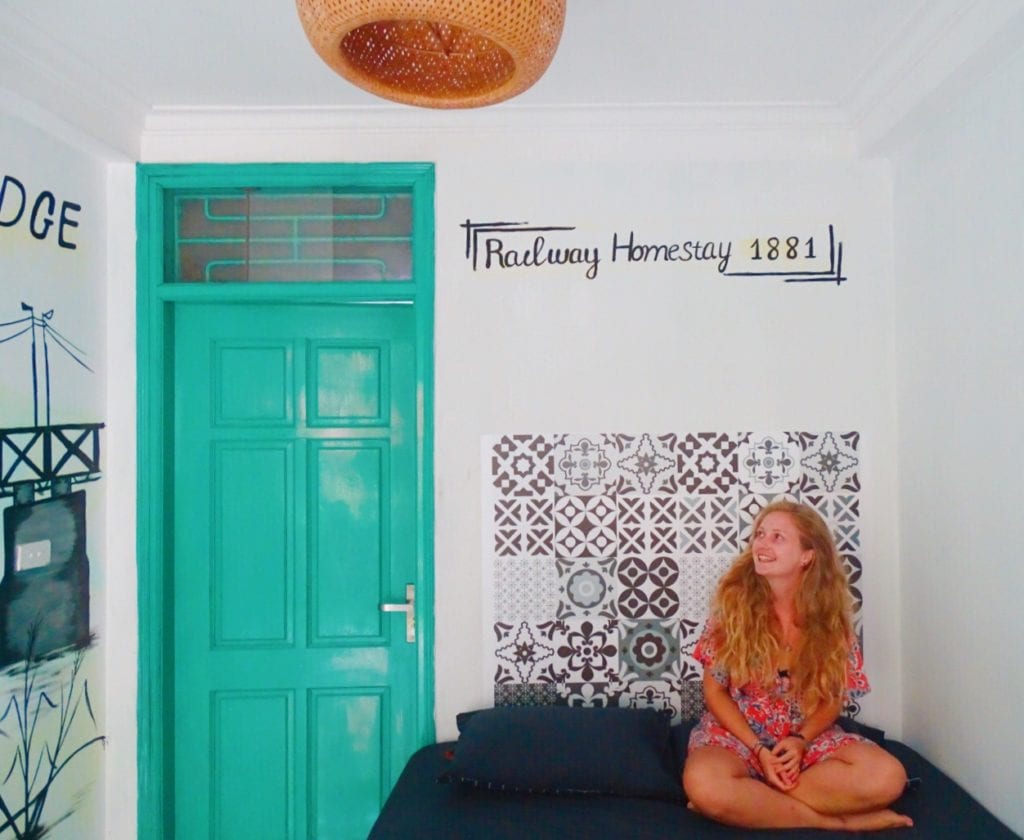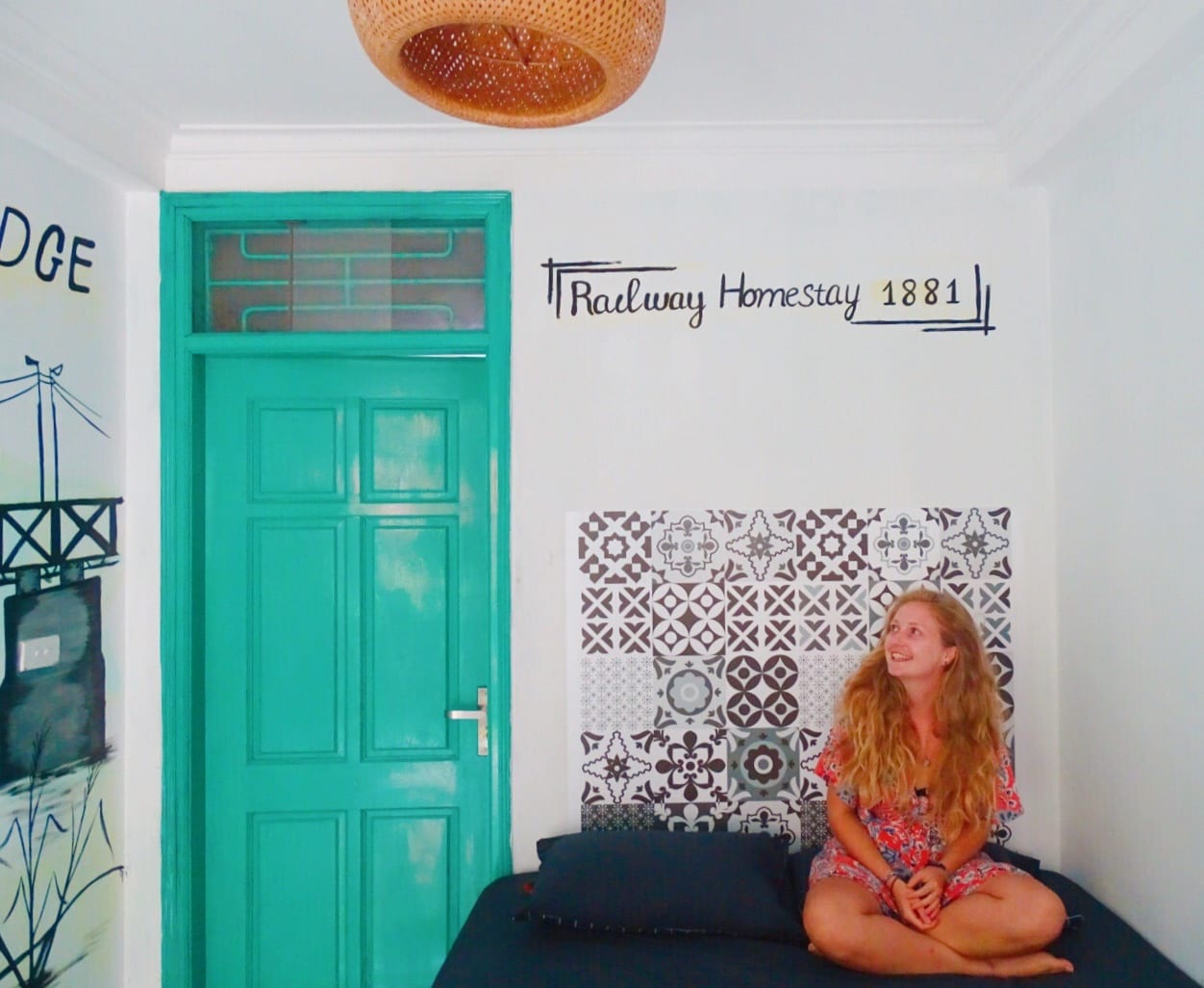 Booking.com
As one of the oldest and most trusted booking websites on the internet, you can rely on Booking.com. While it started primarily for hostels, you can now book apartments and hostels, too. Filter by price, review and reviews to find the best value properties with the best ratings.
Hostelworld
I'm a huge hostel fan. Not even going into how fun and social hostels are, they can be so cheap. In India, I sometimes paid £1 for my room and in Southeast Asia, I barely ever spent more than £5 a night including Wi-Fi and breakfast. The best way to book hostels is on the Hostelworld website or mobile app.
Trusted Housesitters
Want to spend a big fat £0 on accommodation? Yes, me too. The premise of house sitting is travellers stay for free in homes while their owners are on holiday. Your accommodation is free and it's homier than a hostel or hotel. Plus, you get more immersed in your destination by staying longer. Sign up for Trusted Housesitters.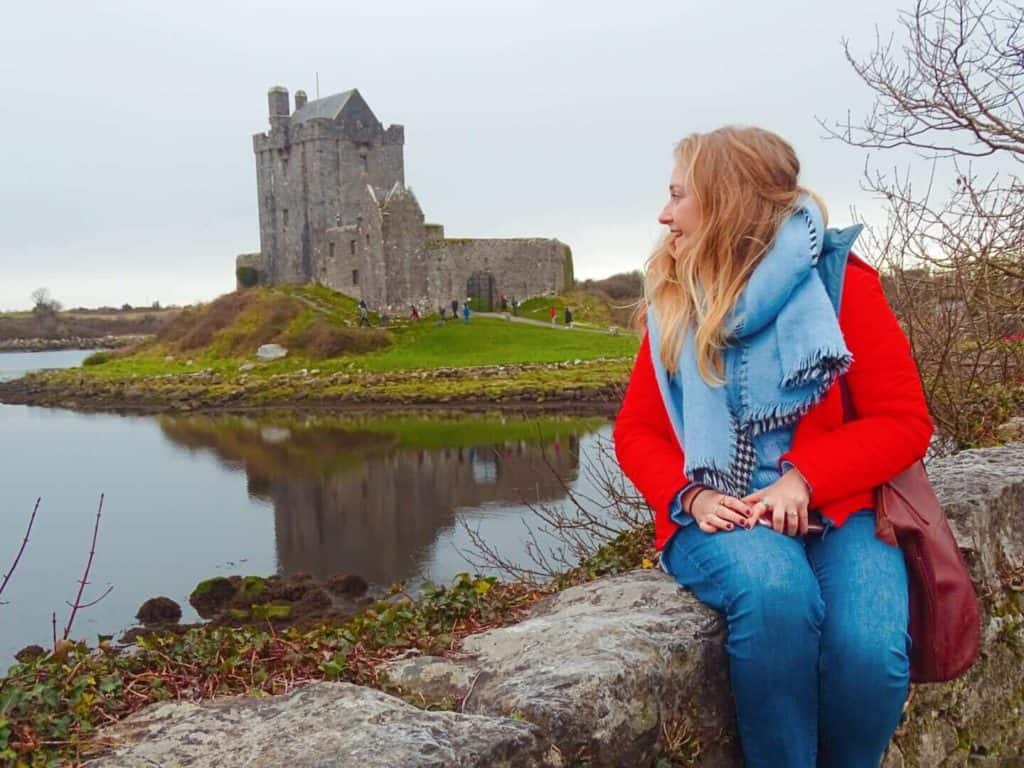 Couchsurfing
This is a great way to get free accommodation, staying in spare rooms or sofas. Even though it's free, Couchsurfing links to PayPal for security and uses a reviewer system to check the places you're staying have been verified by others. Couchsurfing is a form of cultural exchange so why not offer to cook someone a meal from your home country as a way of thanks?
Workaway
This is a fantastic way to volunteer for food and board. I did a Workaway in the Philippines where I had an apartment to live in exchange for doing 5-6 hours of work a day. My job was setting up social media channels and a blog, however you can get all kinds of placements including hostel work and animal care.

Browse more than 50,000 cultural exchange opportunities. Usually, your food and accommodation is covered in exchange for working a set number of hours a day. Registration costs $49 a year but you can get 3 months free with my sign up for Workaway link.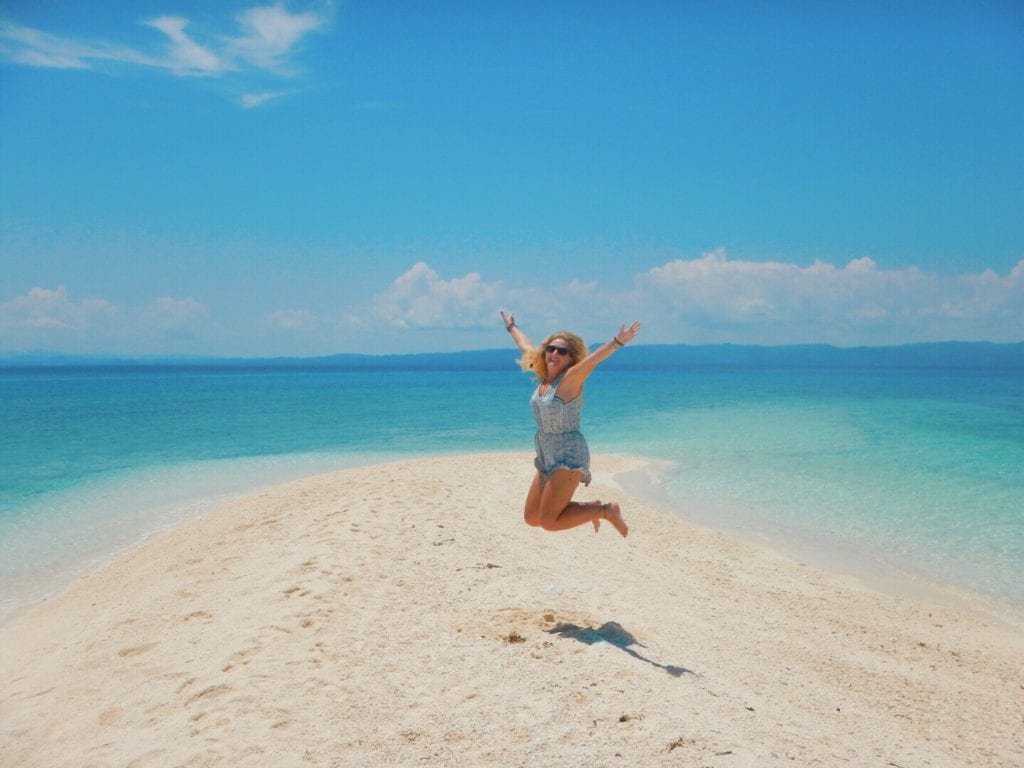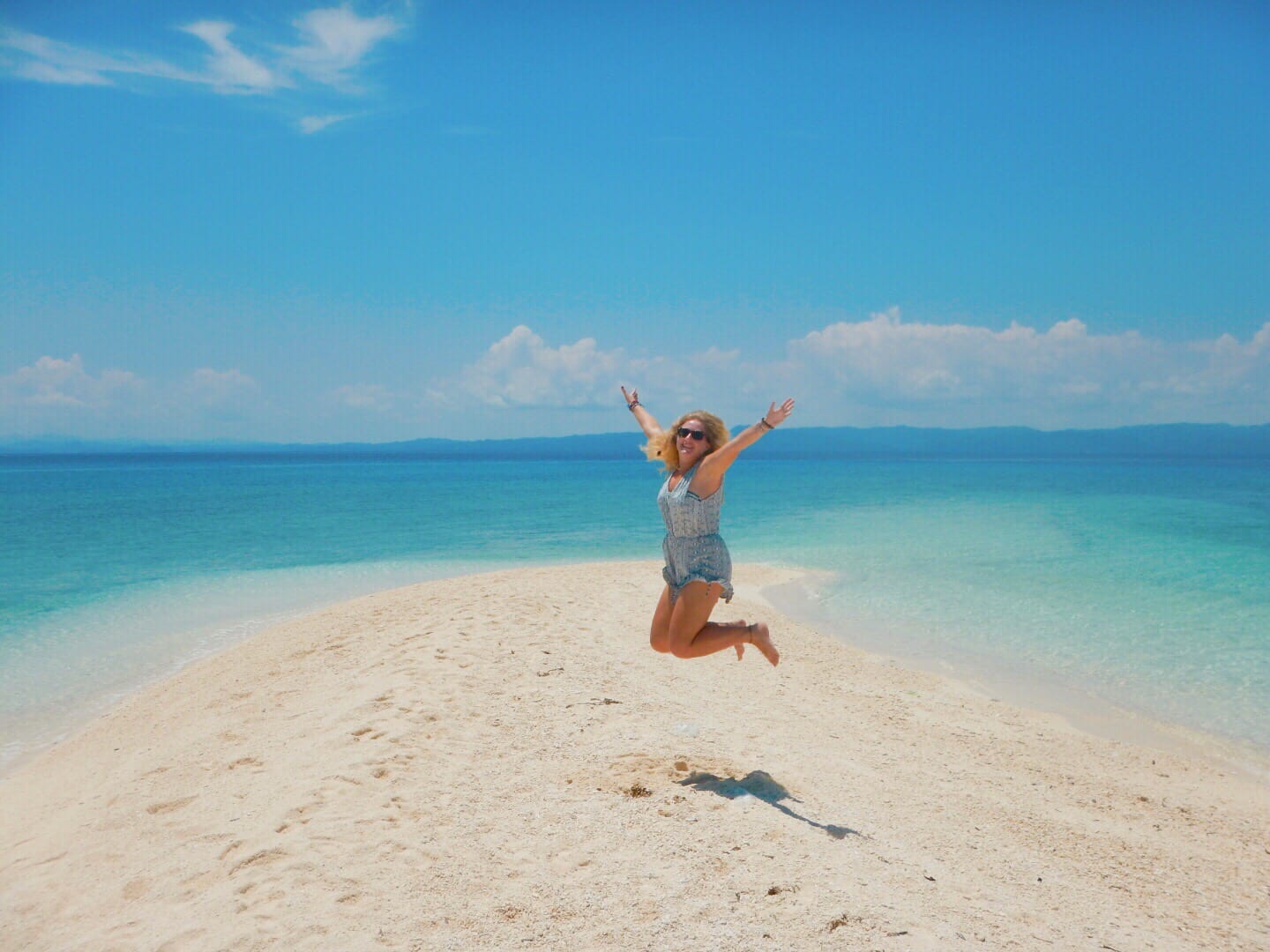 My favourite tour companies
G Adventures
A few years ago, I went on an awesome camping tour from Kenya to Cape Town with G Adventures. As well as making some fantastic friends, I got to see so much of Africa that I wouldn't have alone. It was probably the best 'bucket list' experience of my life and I would recommend it to anyone!

G Adventures offer adventurous tours around Asia, Europe and Latin America with a focus on sustainability and social responsibility. There's no solo surcharge or age limit but the YOLO camping-style tours are for 18-39-year-olds. Browse G Adventure tours here.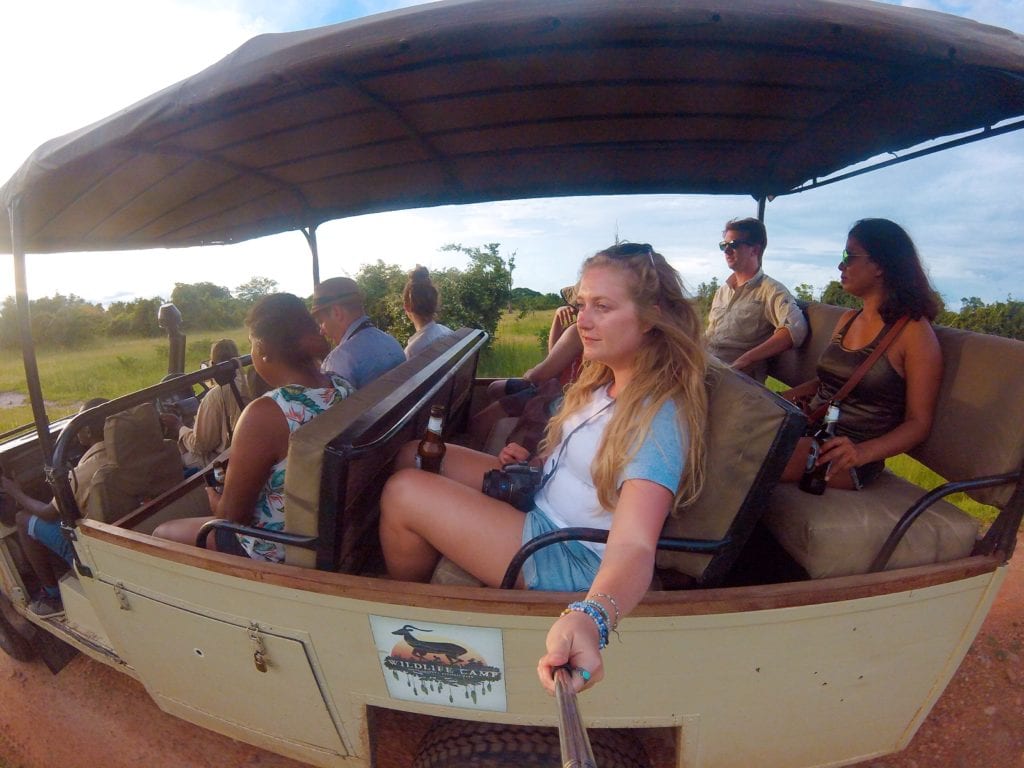 Intrepid travel
Similar to G Adventures, these are adventurous, off-the-beaten-track tours. Group sizes are sometimes smaller than G and they carbon offset all their tours. They have 18-29 tours as well as 'all ages' tours. There are some solo surcharges so check before booking. Browse Intrepid tours here.
Contiki
These tours are sociable, fun tours with an average age of 19-23. They're good for newbie travellers visiting places like Europe and Southeast Asia. Contiki reviews suggest 50% of guests are solo travellers. No solo surcharge.
Related post: The pros and cons of group tours vs. solo travel
Day tours and activities
GetYourGuide offer tours in almost every city on earth! Prices are affordable and guides are always knowledgeable.

I also check Viator (owned by TripAdvisor) as they also have some great offerings.

Klook is great especially for booking things like SIM cards and transport cards around Asia.
For food tours pairing travellers with passionate local chefs and foodies, check out EatWith. They have over 25,000 hosts around the world offering everything from Ethiopian supper clubs to sushi-making and vegan fine dining!
Tours in Asia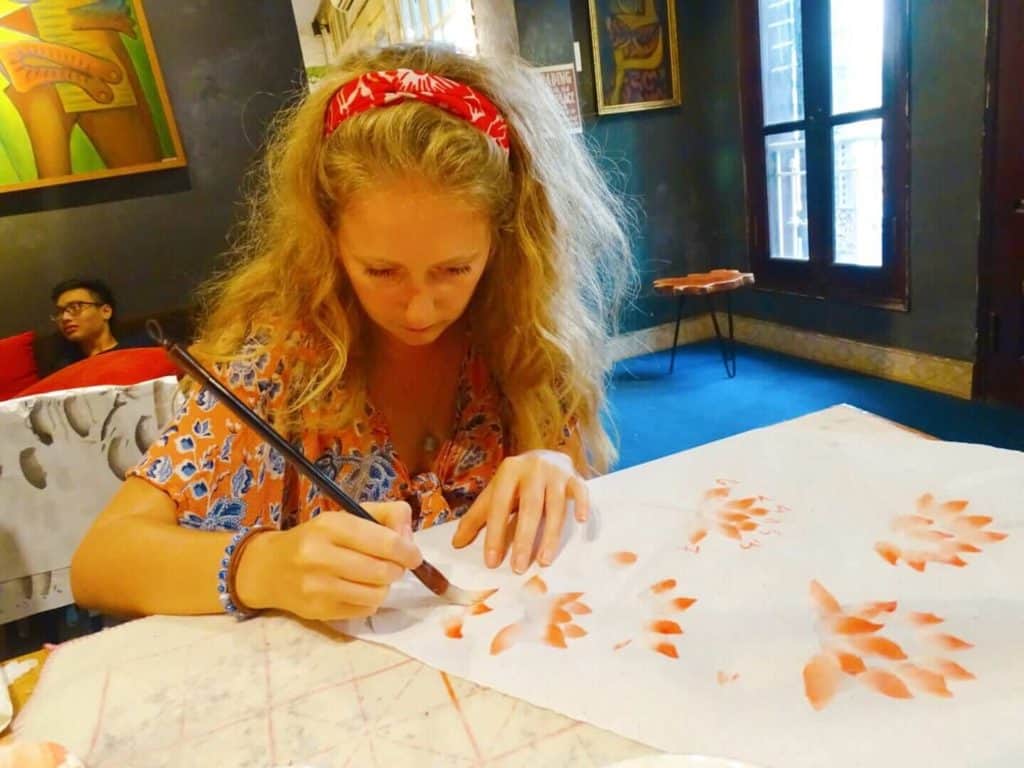 A Chef's Tour – another company I got to know through food blogging. A Chef's Tour run authentic food tours with chefs, cooks and local foodies. I've taken their tours in Bangkok and Chiang Mai but they also operate in Vietnam, India, Myanmar and Hong Kong.
TakeMeTour – these guys are fantastic for Asia day tours but specifically for introducing you to Thailand like a local. I loved their Ayutthaya temple tour which included a Thai feast grown at a local's farm. Browse their tours in 50+ Thai locations.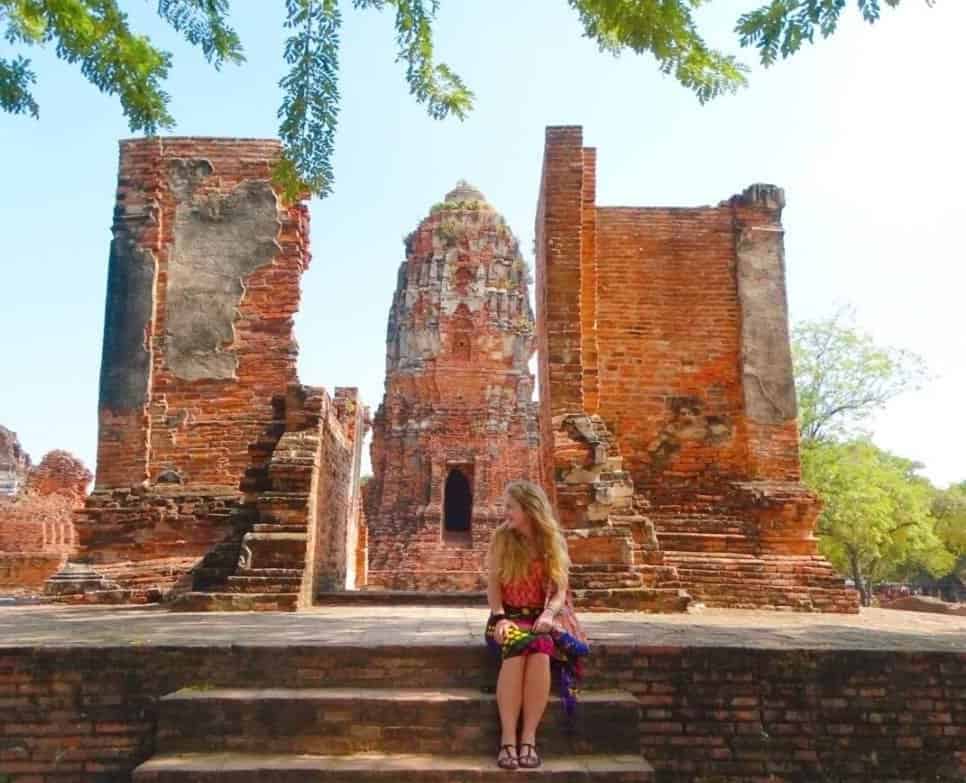 Backpacking essentials
These are some of my backpack essentials I never travel without…
Backpack
Well who could backpack without a backpack? My two recommendations would be:
Combo lock
Sometimes hostels have their own locker system but I prefer the ease and convenience of bringing your own. In the past, I've travelled with a padlock and set of keys but this can be problematic if you lose them. Instead, I would recommend a combination padlock that unlocks with a code you choose.
Travel towel
Yeah, don't take your big bath towel travelling! I use a Dock & Bay Towel which folds up like a pro and dries super fast. I like them because they also look good: there are so many colours and patterns available from plain to flamingo print! They can also double up as beach towels.
Shampoo bars
Shampoo bars are great for travelling and the environment. They're much smaller to pack than shampoo bottles and last 10 x longer. I love the LUSH ones as they smell amazing as well as the I Should Cocoa bars.

My top tip for using shampoo bars is never out them back in their tin wet otherwise they stick to the sides and break. Place them on top of the tin for an hour whilst they dry out.
Water bottle
Don't forget to pack a reusable water bottle as they save so many plastic bottles when you travel. Even in countries where you can't drink the tap water, almost all hotels, hostels and Airbnbs will have giant fill-ups which you can use for free. Alternatively, bring a Life straw bottle that allows you to safely drink tap water.
Metal straw
Another sustainable backpack essential is a metal straw and cloth bag set to reduce the use of plastic straws. You need to get in the habit of saying 'no straw' (I'd recommend learning it in the local language) as it's so frustrating when they bring a plastic straw when you're ready with your sustainable one. Remember to clean your straw regularly!
Reusable coffee cup
I love my reusable coffee cup (collapsable) for hot takeaway drinks. Takeaway coffee cups are some of the worst environment offenders: plastic lids can be recycled but plastic-lined cardboard cups usually can't. Since my cup collapses, it takes up barely any space in my backpack. I usually throw it in my day back in case I need a caffeine fix.
Technology
Camera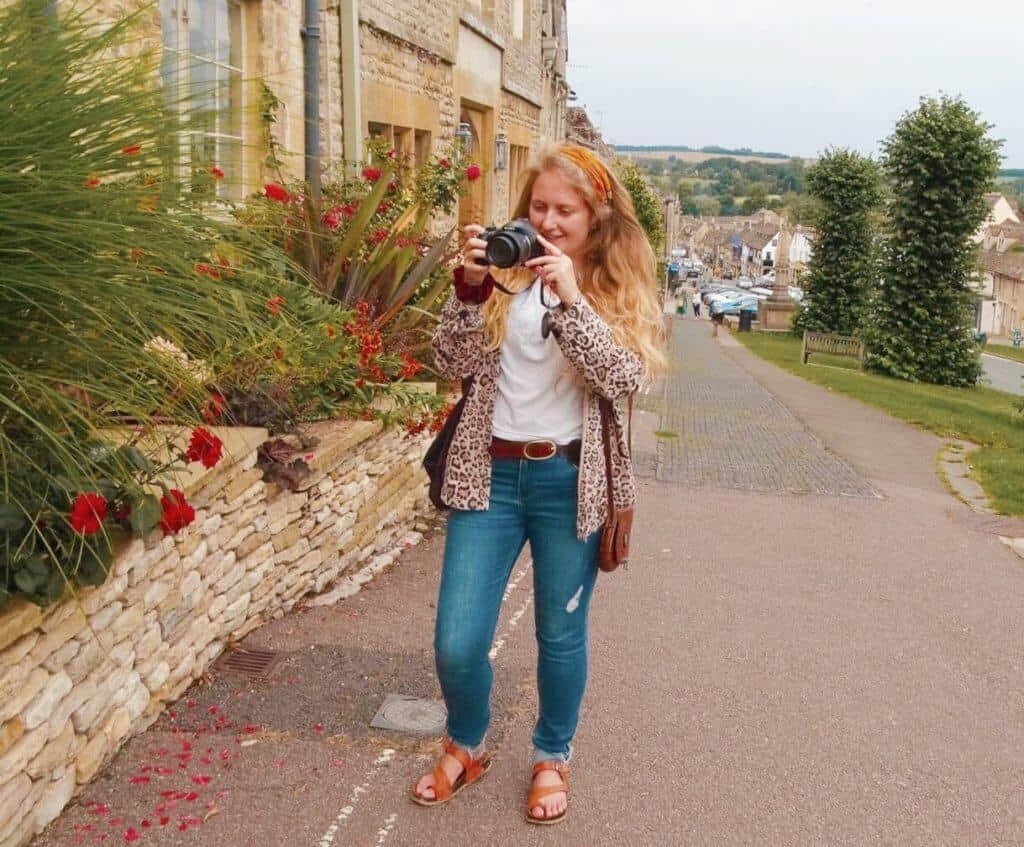 It can be overwhelming to choose the right camera especially if you're new to photography and want to record your memories without knowing a lot about settings. I use the Sony DSC-HX350 Digital Compact Bridge Camera which lets you choose an automatic setting or play with the settings if you want to get more adventurous. The zoom enabled me to take photos of African wildlife without any photography experience. It sells for £300 which I think is a bargain for the quality of the photos it takes.
Video cameras – I've loved GoPro for years. These action cameras are great for gathering footage for videos and photos when you're swimming, diving, snorkelling, riding a bike, skydiving, horse riding, bungee jumping… The list goes on! They're also great for vlogging. I use the HERO8 Black.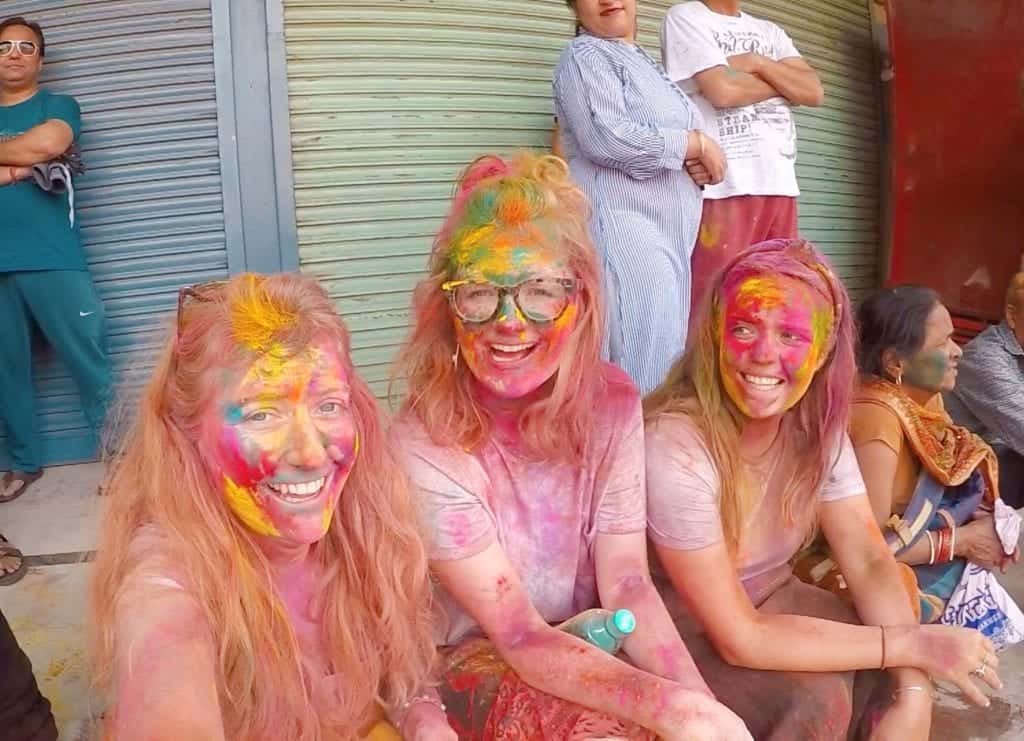 Tripod / Gorilapod
I would hate to get back from a solo trip and realise I had no photos of myself for the memory bank. I use both a tripod and Gorillapod while travelling solo.

My Manfrotto tripod is amazing as you can get the height to take photos from any angle. In the past, I always felt disappointed with the photos I asked strangers to take, so I love the creative control of taking my own photos with a tripod.

However, when I don't fancy carrying my tripod around, I throw my Joby GorillaPod in my bag which is a flexi mini stand that can attach to almost any surface. The bendy legs mean you can change the position and angle of your camera. They weigh almost nothing so if you don't want any fuss, they're perfect for solo travel photos.
Read next: a complete guide to solo travel photography
Kindle
I used to be sceptical of Kindles, preferring a good old-fashioned book. But then some ex-colleagues bought me one as a going-away present and I've never looked back! The Kindle Paperwhite has an LED light that enables in the dark, for example, a night bus or dorm room. It's also waterproof and comes in a choice of four colours.
Powerbank
These days, most navigation and organisation is done with technology, meaning you're screwed when your phone dies. As a solo female traveller, my power bank is a lifesaver on the go. I use a 10000 mAh one which charges my phone and camera several times over. I'd recommend ones of 10,000mAh or over, otherwise it'll only charge your phone once.
Communications
Travel Wi-Fi device
Wi-Fi devices generate their own Wi-Fi that you can connect to. These are great when you're on the go and don't have a SIM card or when the hotel or cafe Wi-Fi isn't up to scratch. These days, they're small and portable so won't take up much room in your luggage. The TP-Link AC750 is currently the cheapest on the market with good reviews.
Skype credit
Sometimes Facetime won't do and you need to make a call to an actual phone number (for example calling your bank or insurance company). I'd recommend Skype as it can be incredibly expensive calling from abroad using a SIM card. Just download the Skype mobile app, top-up and dial in the number (with country code) on the keypad. It works like a normal phone call.
Earning money while travelling
I get that sometimes saving money isn't enough: you need to earn it, too. These are my top picks for making money while travelling:
Read next: my digital nomad resources and my blogging tips
Freelance work
This is what I used to do before my blog became my main gig. This isn't the only option: so many jobs from admin to design can be done from anywhere with a Wi-Fi connection. The best bit? Working your own hours to fit around your adventures. The worst bit? It can be badly paid and you don't have much security.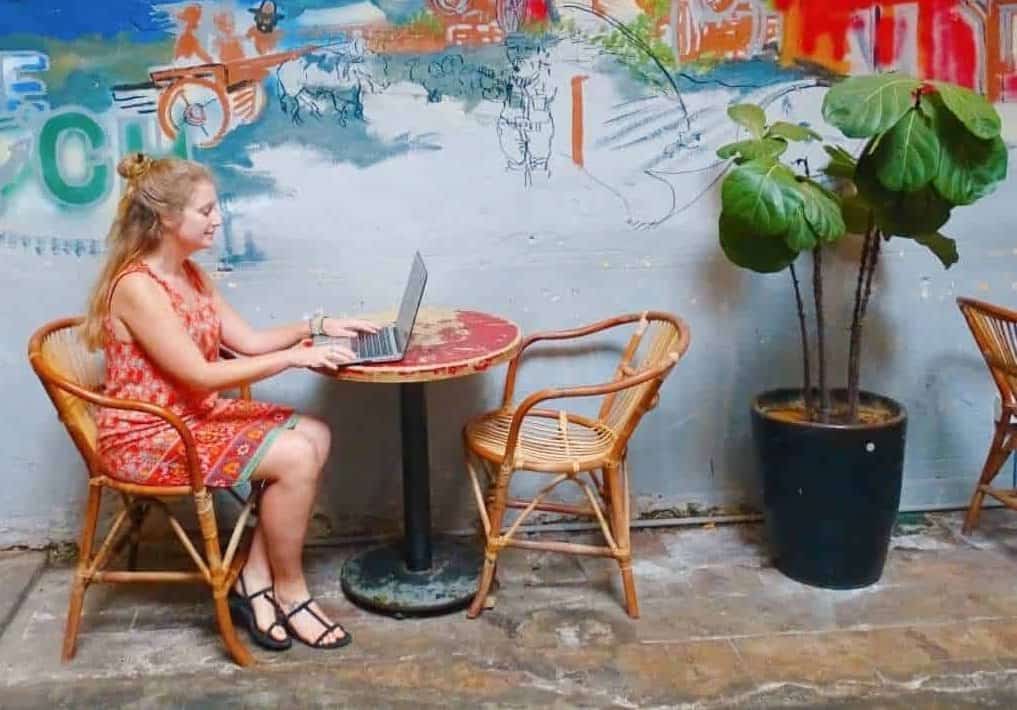 Teach English
If you speak English, you have what a lot of people want. Take a TEFL (Teaching English as a Foreign Language course) and you'll get paid all over the globe. South Korea and Vietnam are some of the highest-paying places to work, offering up to £2500 a month.
Teach English online
You don't need to work in a school to make money from teaching English. I have lots of friends who teach English online, allowing them to travel where they want and choose classes to fit around their schedule. For many jobs, all you need is a smartphone. Some of the best companies to work for are Cambly and Palfish.
Become a tour guide
This looks like a dream job. Loads of companies like Contiki and Busabout employ people to lead tours all over the world. If you're confident, organised and love sharing facts with people, this could be a great option for you.
Working holidays
It's really popular to work in Australia, New Zealand and Canada on working-year visas. The minimum wage in Aus is one of the highest in the world so it's not a bad place to pick!
Thanks for reading!
For more travel tips, follow me on Instagram, Facebook, Twitter and YouTube.
See you next time for more adventures,
Rose