This post may contain affiliate links to things like tours, hotels, Amazon associates and products. These help me earn a small commission at no additional charge to you.
Jericho is one of my favourite areas of Oxford, known for its independent businesses and fantastic food and drink scene. From Asian to Italian, there are plenty of excellent restaurants in Jericho, Oxford with options for all budgets.

From affordable brunch to candle-lit sit-down dinners, I'm going to tell you about the best places to eat in Jericho.
Check out my area guide to Jericho Oxford including things to do, shopping, nightlife & more!
Jericho is a lovely part of Oxford where locals come to eat and drink. Even if you're visiting Oxford as a day trip, I'd suggest popping into Jericho since it's only a 15-minute walk from the city centre.

While the historic buildings are undeniably stunning, Oxford city centre can get busy and hectic during weekends and the summer months. So to escape the crowds and support independent Oxford businesses, check out these fantastic restaurants and cafes in Jericho…
OXFORD ESSENTIALS

Oxford Lonely Planet guide book

Accommodation: Booking.com

Activities: GetYourGuide

Read: My monster Oxford food guide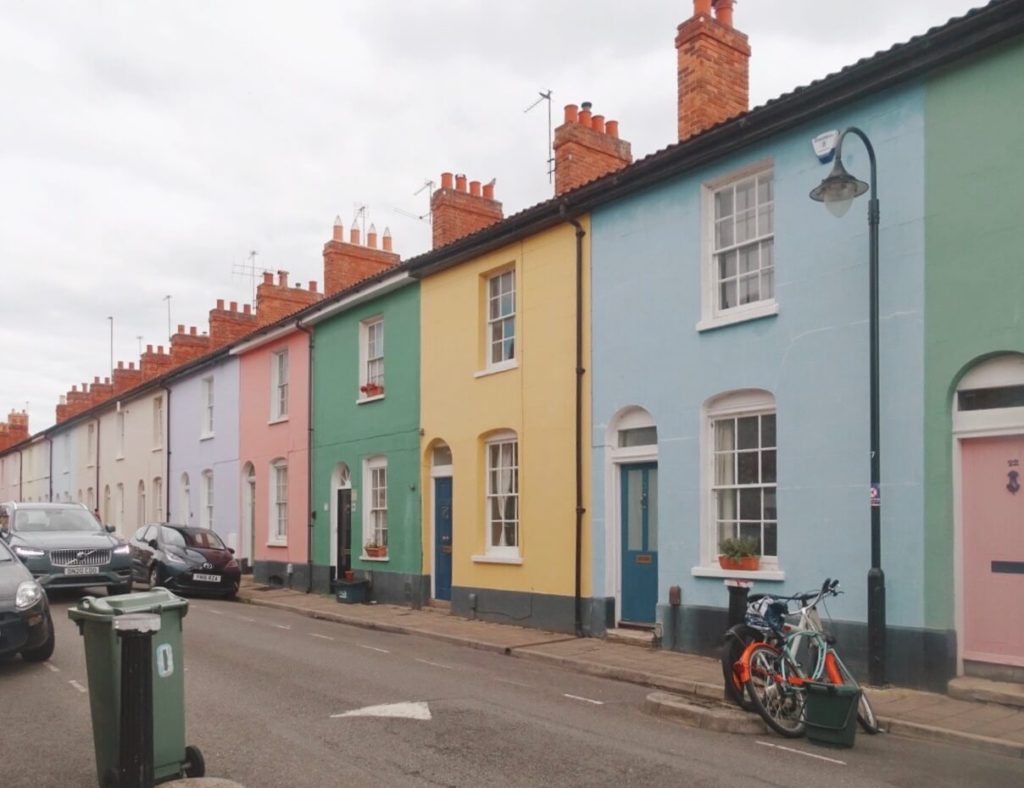 Best restaurants in Jericho, Oxford
First, let's discuss the best places for sit-down meals in Jericho. These are a whole host of restaurants serving everything from Malay to Italian cuisine.

Most places are open for lunch and dinner but there are a few places you'll want to earmark for certain cuisines, for example brunch.

These are my favourite restaurants in Jericho, Oxford…
Zheng
I already mentioned Zheng in my guide to Asian food in Oxford (and probably several other blogs) but I can't talk about food in Jericho without giving it another mention.

This Chinese and Malay restaurant is far from your average Chinese takeaway. For me, the highlight is the authentic Malay menu comprising many of my favourite dishes from travelling.

Spicy sambal, nutty rendang and rich satay all make an appearance on Zheng's menu. With so little Malaysian food available in UK restaurants, Zheng is a refreshing change from the Indian and Thai restaurants we have plenty of these days.

Don't miss the Singaporean dishes like cereal prawns and mango chicken. Prices range from £9-20 per main dish.
Rickety Press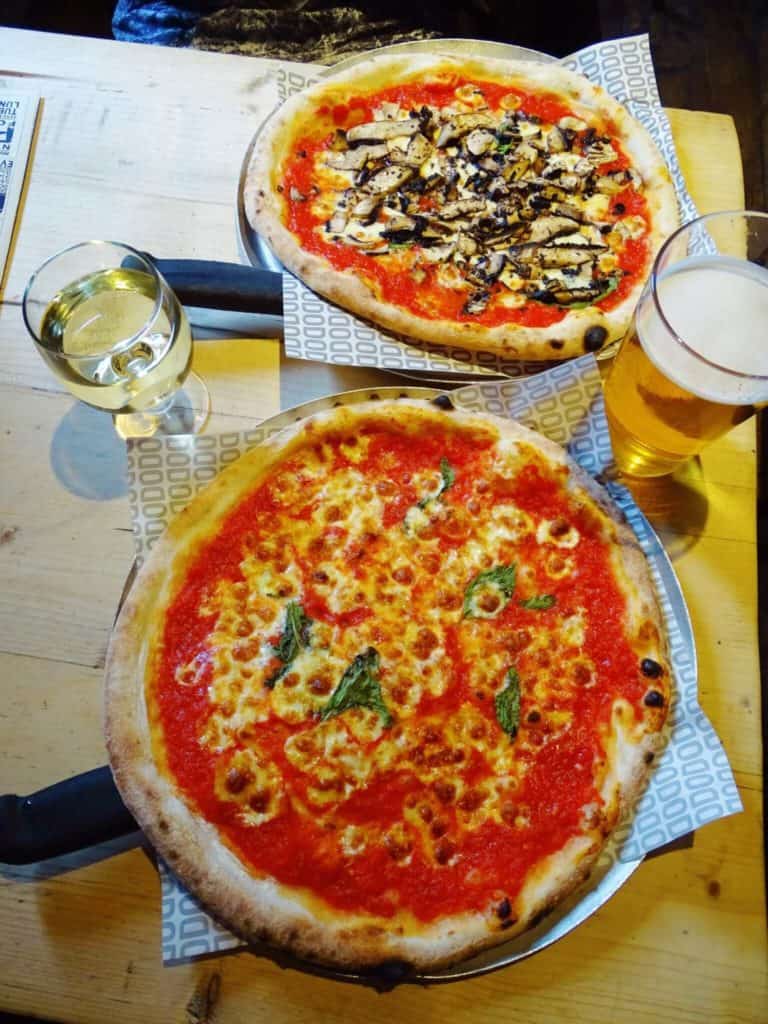 Another restaurant I've raved about before when discussing Oxford restaurants is the Rickety Press. Sat back from Jericho on Cranham Street, this quirky restaurant and bar is a chilled out place for lunch, dinner or evening drinks.

The wood fired pizzas are excellent and so are the burgers and American diner-style sides and brunch dishes. There are plenty of options for vegans and not just mushrooms: tuck into succulent jackfruit burgers and wash them down with a craft ale or cocktail. Prices are reasonable.
Mama Mia Pizzeria Jericho
One of the oldest and best-loved restaurants in Jericho, Oxford is Mama Mia Pizzeria. I'm not sure exactly what year they opened but I know my mum and dad used to eat in the Summertown branch as students back in the 70s.

Mama Mia has all the atmosphere of an Italian pizzeria with its checked tablecloths and well-stocked wine rack.

The menu is just as authentic with antipasti, seafood and baked cheeses to start and a long list of pizza and pasta dishes for mains. Fresh ingredients include buffalo mozzarella, prosciutto, chorizo, garlic mushrooms and Mediterranean vegetables.

If you're hungry, order the 'Mama Mia' special with pepperoni, smoked ham, artichokes, olives, peppers, onions, capers and free-range egg.

You won't go home hungry, especially if you tuck into a pudding. Chocolate orange bomb, affogato, profiteroles or chocolate fudge cake, anyone?
Jericho Cafe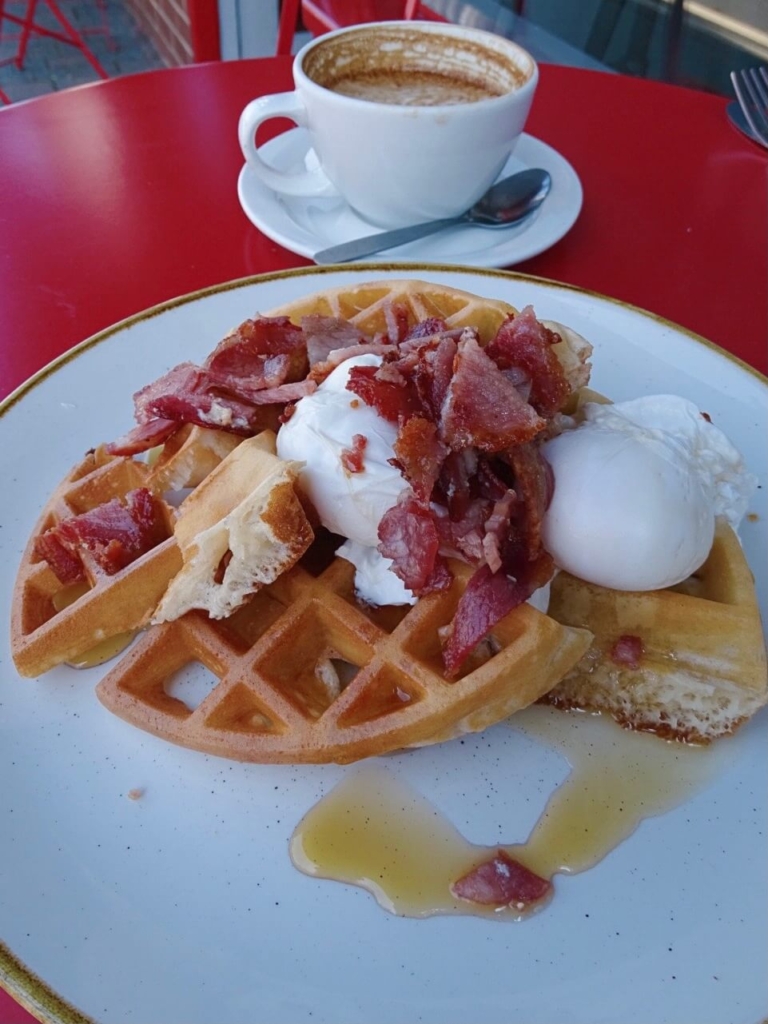 If you're looking for brunch in Jericho, you can't miss Jericho Cafe, partly due to the bright red exterior that stands out a mile off. This Oxford institution voted the 'second brunch in Britain' by the Sunday Times (I'm off to Google the first!) has served brunch and lunch to Oxford locals for over 30 years.

For summer 2021, Jericho Cafe is a great place to eat outside in Oxford with open-air tables along Observatory Street.

Visit Jericho Cafe for full English breakfasts, light lunches or coffee and cake. As well as sourcing their meat and vegetables locally, they partner with other Oxford independents to stock Scandinavian pastries and Italian gelato.

Accompany your breakfast in Jericho with excellent coffee made from North Peruvian beans roasted in Oxford by The Missing Bean.
Read next: the best brunch in Oxford
Cafes in Jericho, Oxford
101 Coffee
This espresso bar is the place for a strong coffee in Jericho. With wooden floors, white walls and a few colour pops, this minimalist cafe on Walton Street isn't about fuss; it's just about great coffee.

Espresso is the signature drink but they also serve excellent flat whites and cappuccinos.
Oxford Wine Cafe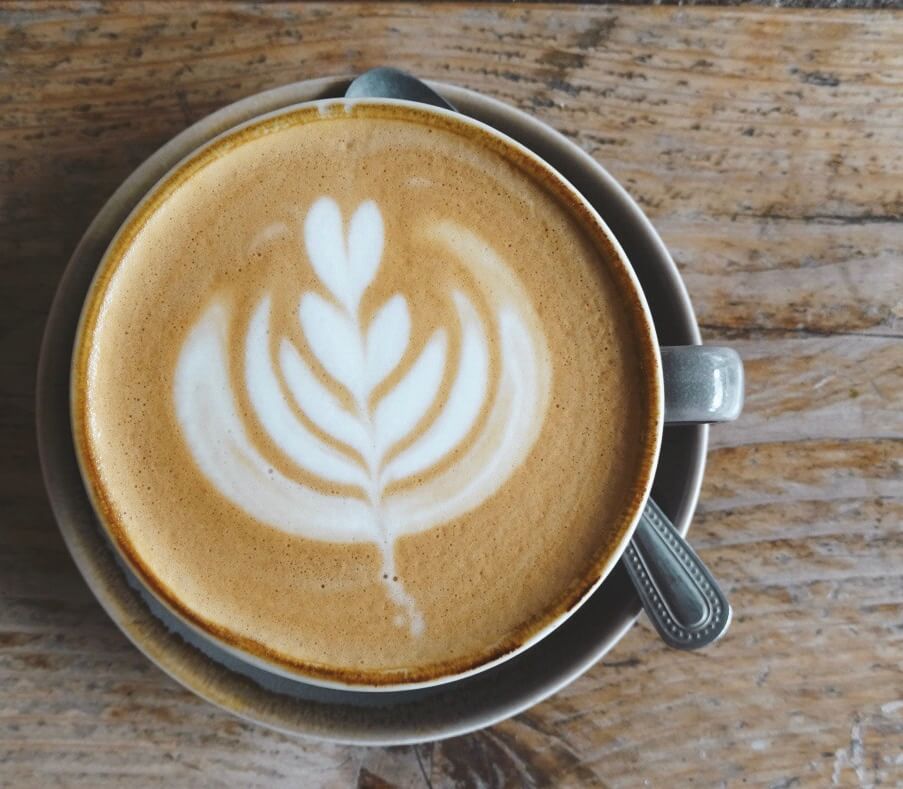 Another of my favourite cafes in Oxford is Oxford Wine Cafe which doubles up as a Jericho restaurant and bar during the weekend. Throughout the day, it's a quiet place to co-work or meet friends for coffee, supplied by Oxfordshire-based Ue Coffee Roasters.

During the evenings, it becomes a little more lively with wines from around the world and a short food menu of tapas and pizza. Whatever you're in the mood for, make sure to visit this light and bright cafe and restaurant in Jericho, Oxford.
Barefoot Bakery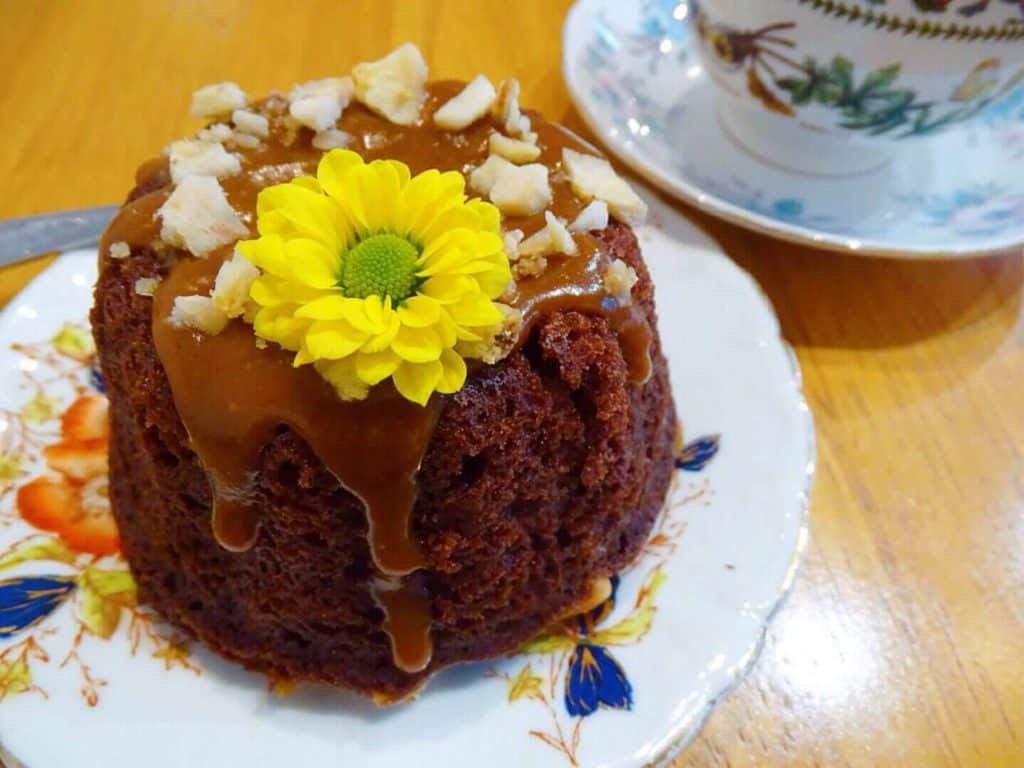 Is there another cafe in England as charming as Barefoot Bakery? This pretty cafe on Walton Street is a cosy place to meet for coffee and a catch up.

I love the teal blue exterior, colourful crockery and window display of flowers and baked bread. Try the parsnip, apple and walnut bread or the sticky toffee popcorn cake, washed down with coffee, looseleaf teas or a pink latte coloured with beetroot.
Opera Cafe
Another cafe in Jericho that shouldn't be missed is Opera Cafe. Tucked between two bars (which I'll mention next in my Jericho food and drink guide), they serve Mediterranean and Moroccan cuisine.

Highlights include the falafel and halloumi salad, chicken wraps, red velvet lattes and basically any of the cakes!

The Moroccan tiles and quirky wall art add character. Not only is Opera Cafe one of the best places to eat in Jericho, but prices are reasonable with lunch dishes for £5 and breakfast deals on coffee and pastries.
Bars & nightlife in Jericho, Oxford
If you're spending a weekend in Oxford, you may want to experience the nightlife. Jericho, away from the mainstream clubs of central Oxford, is a good place for quality cocktails and quirky Jericho pubs with character.
Related read: 12 best Oxford pub gardens
Freud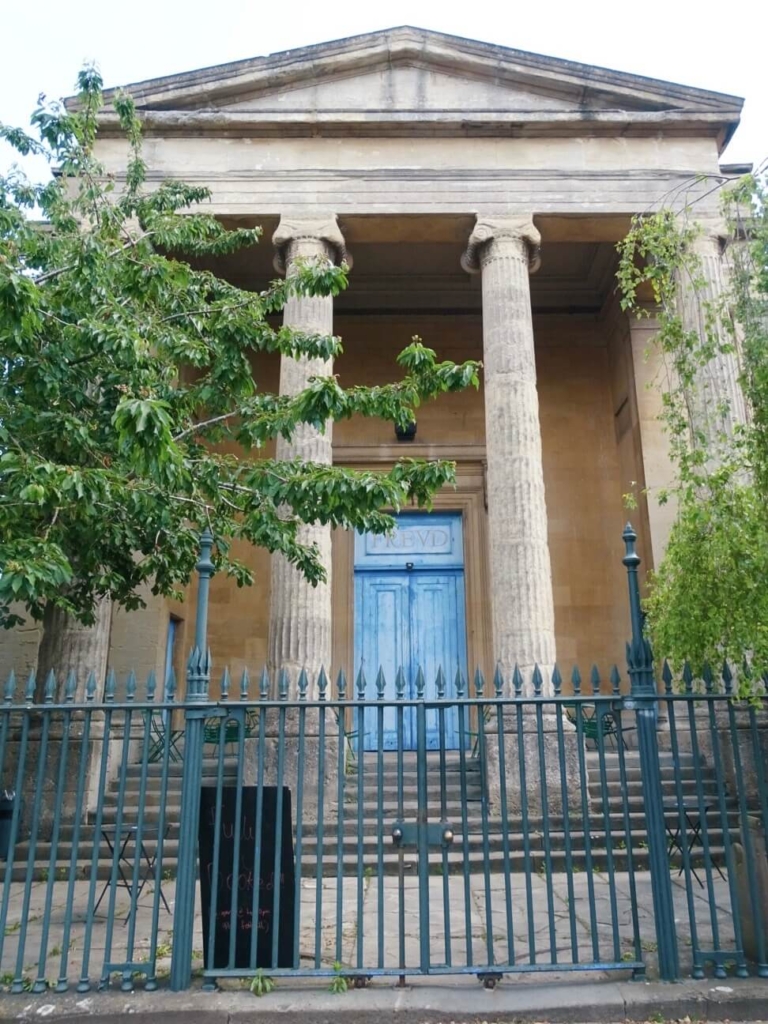 Freud is a cafe, bar and gallery found on London's Shaftesbury Avenue, as well as in Jericho, Oxford. It's set inside an old church with high ceilings and stained glass windows: not your usual pub setting but all the more interesting!

Freud serves cognac, gin, liqueur, rum, vodka, tequila and rum-based cocktails, as well as classic aperitifs, wines, Prosecco, beers and creative mocktails and soft drinks.

The Freud Paloma with silver tequila, raspberry puree and grapefruit juice is perfect for fans of fruity-but-not-too-sweet cocktails.
Love Jericho Cocktail Bar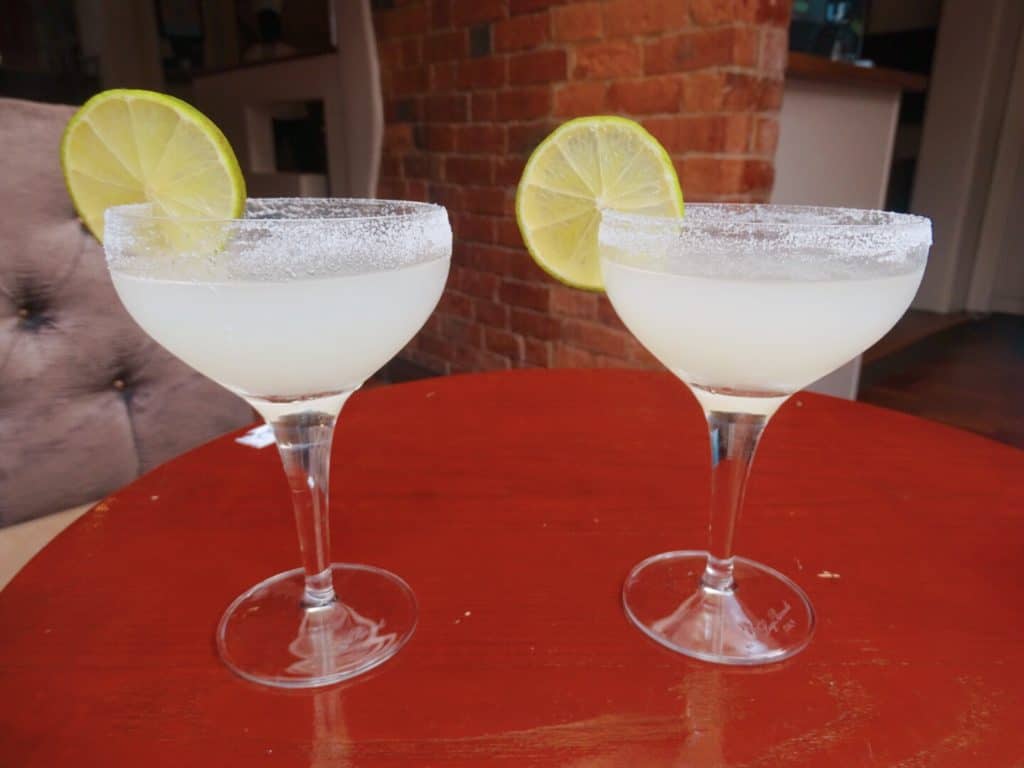 There's a huge cocktail menu at Love Jericho which is one of Oxford's newer cocktail bars. From margaritas to espresso martinis and piña coladas, there are pages of fun and fruity cocktails as well as creamy and coffee-based cocktails.

This bar in Jericho is busy at weekends with music and live DJs playing. It's a bit more relaxed during weekday nights and there are a couple of tables outside during the summer months. Happy hour is from 4.30pm-9pm.

Opening times: Monday to Saturday, 4.30pm-1am.
Raoul's Bar & Liquor Store
The original bar in Jericho is Raoul's Bar & Liquor Store which has been around for decades.

They offer all your classic cocktails as well as creative concoctions like pineapple and caramel collins, fig and spiced mango daiquiris, and rhubarb and custard sours. There are also teapot cocktails for up to 6 people to share.

Raoul's employ only fully-trained bartenders and use freshly-pressed fruit juices including citrus juices squeezed onsite daily. They don't cut any corners, order in anything they can make, or hold back on measures of liquor!

Opening times: 4pm-12am Sun-Tues, 4pm-1am Wednesday-Saturday.
The Old Bookbinders Ale House
The Bookbinders is another well-loved place to eat in Jericho as well as a lively pub serving beers, ales, wines and spirits aplenty.

You should also visit to sample the French menu and delicious selection of crepes. Fillings include everything from Peking duck to smoked salmon, Mediterranean vegetables, and cheese and marmite. Steaks, mussels and burgers are also served at this cosy pub in Jericho.
Looking for cool areas of Oxford? Check out my Cowley Road restaurants guide with lots more delicious international food!
Hope you liked these restaurants in Jericho!
I'm sure you'll enjoy visiting these restaurants in Jericho, Oxford as much as I did. Check out my other Oxford blog posts:
For more travel content, follow me on Instagram, Facebook, Twitter and YouTube.
See you next time,
Rose
Ps. Liked this? Pin it for later!