This post may contain affiliate links to things like tours, hotels, Amazon associates and products. These help me earn a small commission at no additional charge to you.
Looking for Romania travel tips to ensure your first trip runs smoothly? Especially if you're a solo female traveller in Romania, I've got you.

If you're visiting Romania for the first time, you're in the right place. After 2 weeks getting immersed in the culture, I've made all the mistakes so you don't have to.
ROMANIA ESSENTIALS

Accommodation: Booking.com / Hostelworld

Tours & activities: GetYourGuide

Getting to Romania: Flight (Skyscanner), bus (Flixbus), train

Getting around: car hire (Rentalcars.com) / train (CRF Calatori) / bus (Autogari) / car pool (BlaBlaCar)

Reserve your Bucharest airport pick-up
I had little idea of what to expect when I arrived in Romania. I had visions of Dracula, wolves and mountains but that was about it. Sadly (or perhaps thankfully) I didn't have any close encounters with the first two.

What I did experience was the friendly culture, hearty cuisine and captivating cities. Although I had few expectations, it turned out to be a good destination for solo female travel.
Tips for Romania travel
I'll share everything I learnt during 2 weeks in Romania as a solo female traveller including my advice for a relaxed and enjoyable solo trip in Europe.

Here's what to know before visiting Romania for the first time…
1. Romania is safe for solo female travellers
I felt very safe during my time in Romania. Everyone was friendly and I even felt safe walking at night and when carpooling on BlaBlaCar with local guys.

It's worth noting that I stayed in fairly touristic places: Bucharest, Timisoara and the main cities within Transylvania.

Of course, bad things may happen occasionally in Romania like they do anywhere in the world. But I wouldn't worry about safety for solo female travellers. Simply be smart and confident like you would anywhere!
Read next: 101 solo female travel tips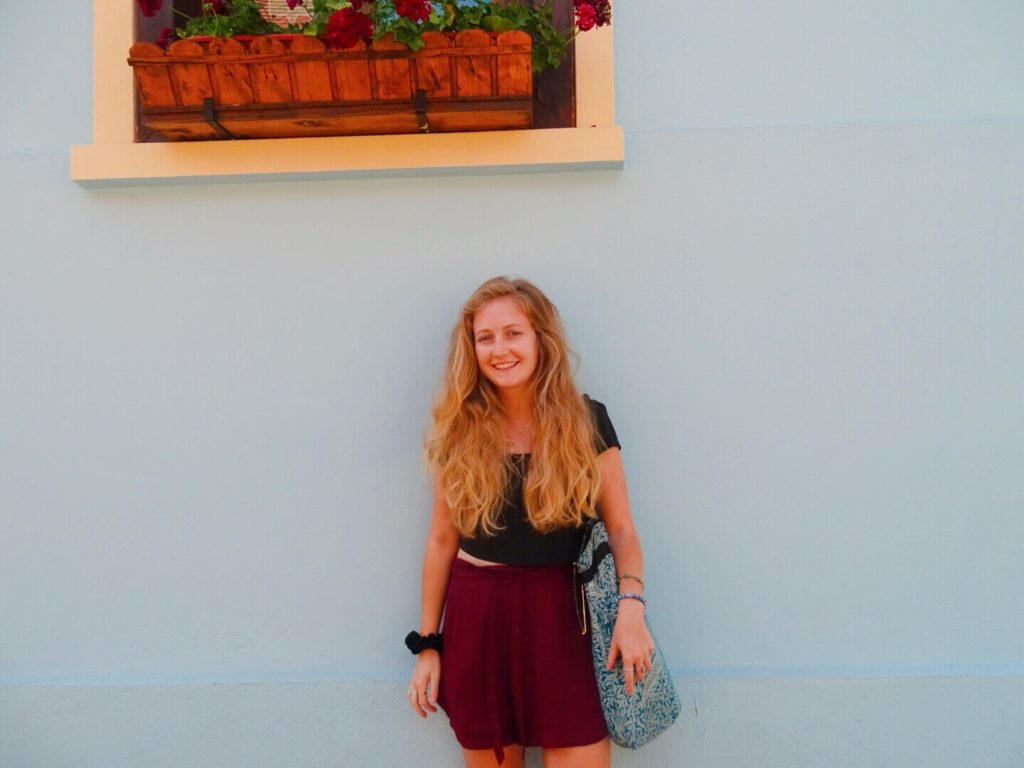 2. Romania is BIG
The 12th largest country in Europe to be precise!

It's not a major problem when taking short journeys between cities in Transylvania, but if you want to travel further afield or explore the north of the country, you really will need to factor in full travel days. For that reason, this travel tip for Romania is to plan your itinerary well.
3. The trains are so slow – bring a book
I couldn't believe how slow and old-fashioned the trains were in Romania. The train inspector was baffled when I showed him my online ticket and had to go locate a handwritten book. We chugged along at 30mph and rarely went faster than the average car!

Saying that, I enjoyed my Romanian train rides, often chatting to the locals and watching the gorgeous countryside slip by. Passing local villages where people still use horses and carts for agriculture was an eye-opening experience I wouldn't have had on the motorway. Book your train tickets on the CRF Calatori website.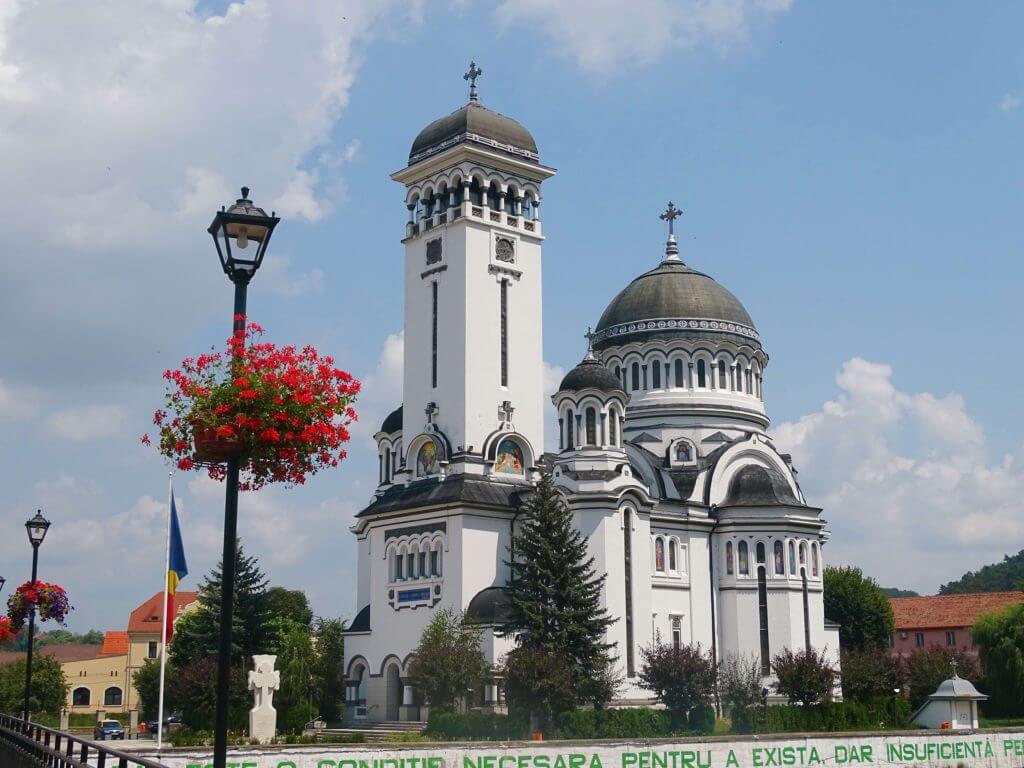 4. Romania makes for a great road trip
Due to the slow trains, a Romania road trip is a great adventure! You can get off-grid and see more than the main towns and cities. Hiring a car in Romania is affordable and roads are well-kept although often very twisty-turny.

Use Rentalcars.com to get the best prices on car hires.

If you'd rather not hire a car yourself, my next Romania tip is to consider carpooling. I used BlaBlaCar during my trip which is a share car service where drivers list empty seats for pre-arranged journies. It's a cheap and social way to get around.
5. There's a closed border
If you have an EU passport, it's easy to visit Romania. However, it's not part of the Schengen Area so there's a closed border.

Crossing between countries like Germany, Austria and Hungary had me accustomed to just driving into a new country and only realising when the road signs changed language. If you arrive in Romania by land, you'll need to go through passport control and have your documents inspected. Just something to be aware of!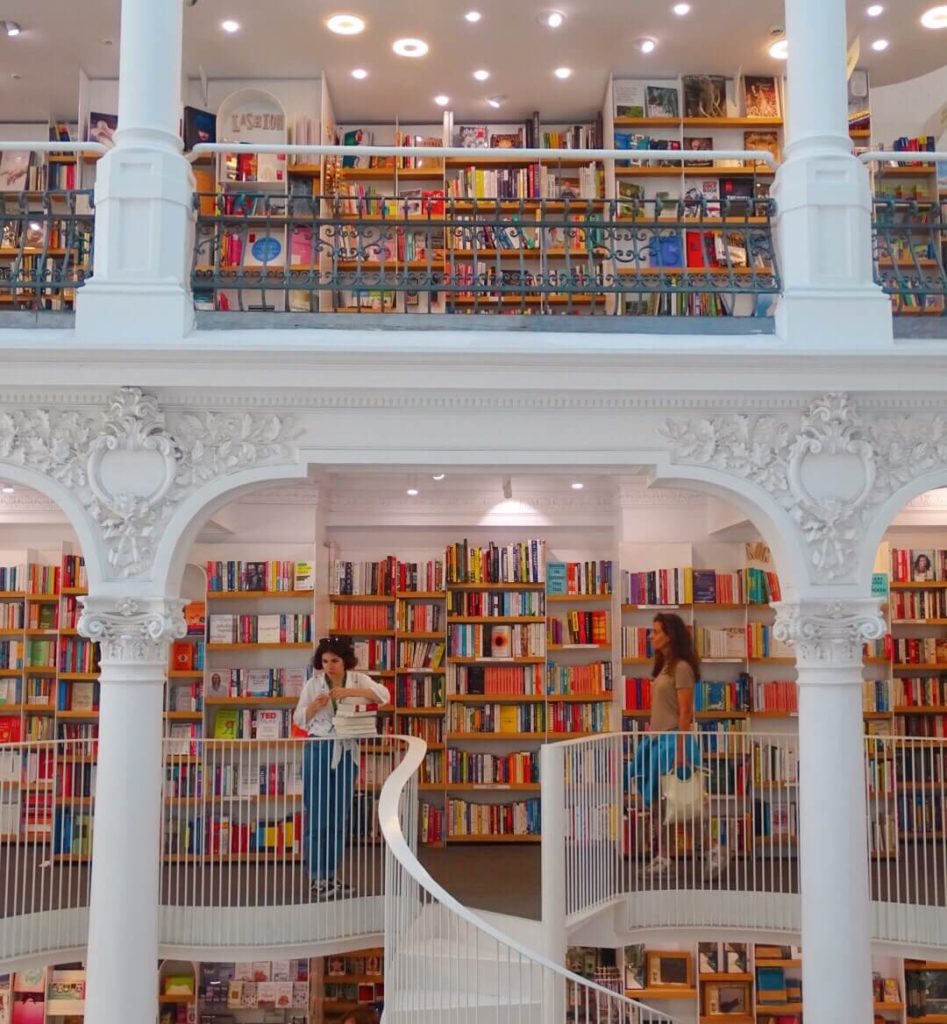 6. Don't spend long in Bucharest
I had high hopes for Bucharest but it wasn't my favourite place in Romania. The city centre was super touristy and dominated by American-style burger restaurants.

My top Bucharest tip is to get off the beaten track and find alternative attractions. Use my Bucharest hidden gems guide or take an alternative Bucharest walking tour.

To learn about Romania's rich history, I'd recommend a free walking tour and a visit to Parliament Palace, one of the largest buildings in the world (but be sure to get your ticket ahead of time as you can't just show up).

Although I discovered a few cool places, I found Timisoara, Brasov, Sighisoara and Sibiu far more charming. Visit them if you can!
7. Dracula tourism isn't much to speak of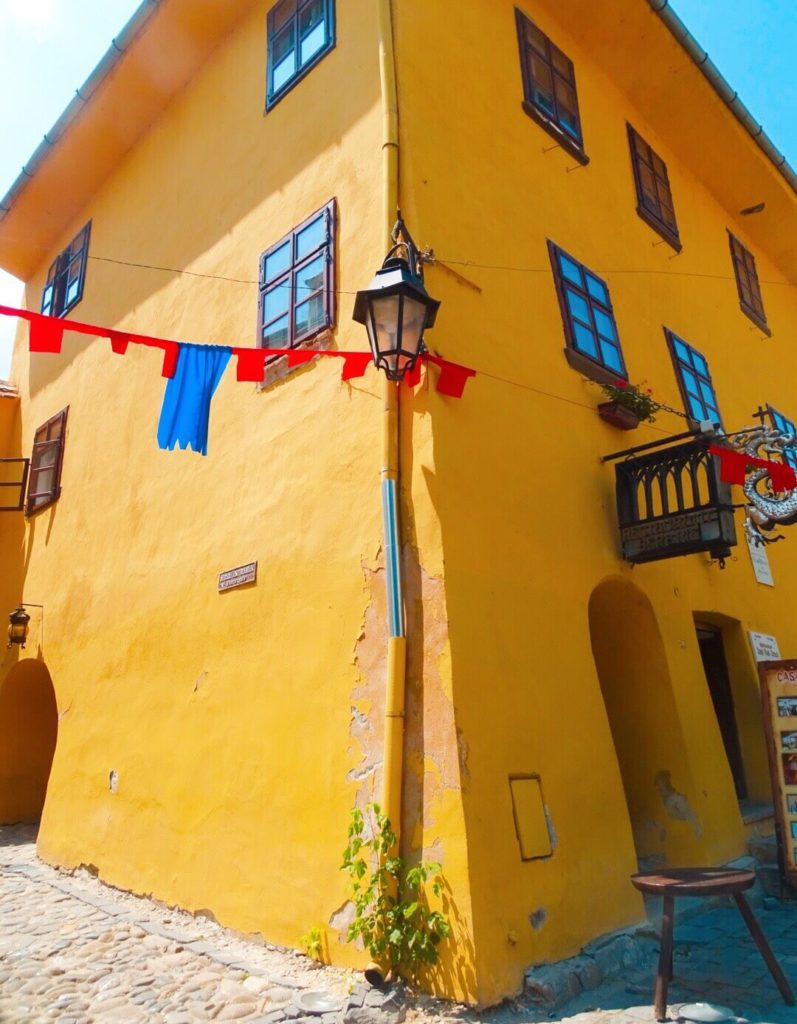 If you're expecting a Dracula-style Disneyland from Romania, think again. Despite the fame of the films and rumours of vampires worldwide, Romania hasn't capitalised on Dracula tourism.

Bran Castle is the fictional setting of Dracula's Castle but Bram Stoker never actually visited, and Vlad Tepes (the ancient ruler who Dracula is supposedly based on) didn't either, despite rumours.

Aside from that, you won't see much evidence of Dracula. In Sighișoara, you can visit Vlad Dracul House, the birthplace of real-life 'Vlad the Impaler', but it's nothing to write home about.

I paid to go inside where I was greeted by a man in a costume lying in a coffin. A pathetic fake spider fell on my shoulder and the actor pointed at a tip box beside him. When I didn't cough up, he gave me an evil stare until I shuffled out the door. Awkward!

This Romania travel tip isn't a complaint. There's so much else to love about Romania: you don't need Dracula!
8. Time your visit to Bran Castle wisely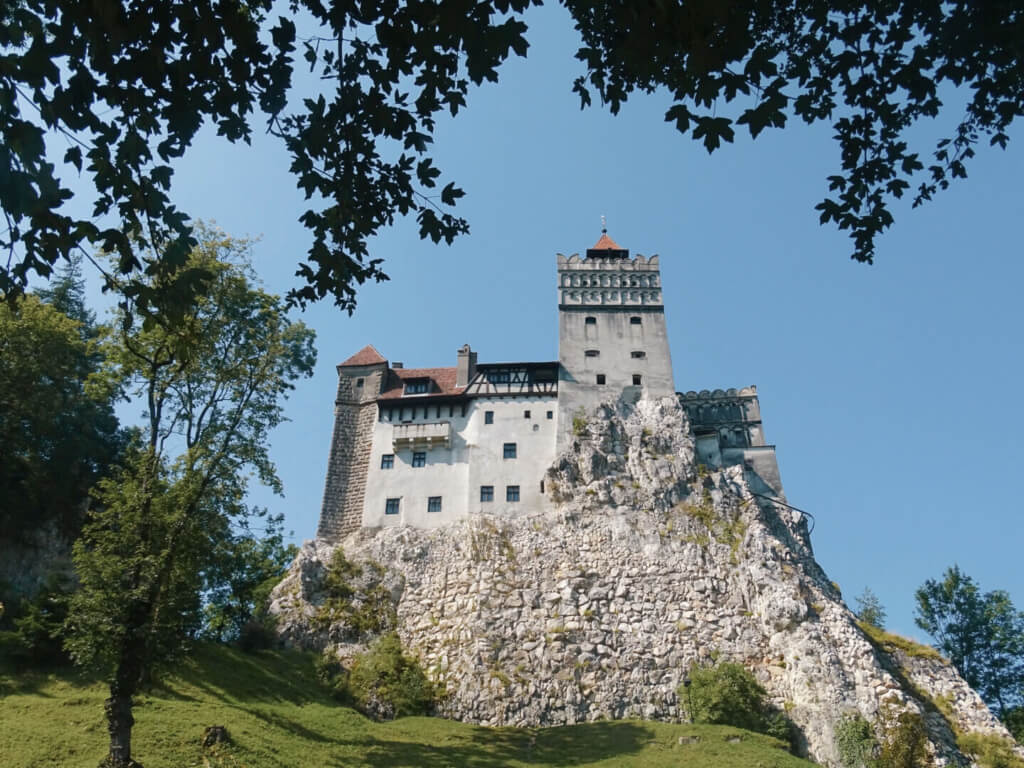 Despite not having much to do with Dracula, visiting Bran Castle is still one of the best things to do in Brasov.

If you plan to visit during the summer, try to head there early (especially if your visit coincides with a weekend). I'd heard it gets extremely crowded so I arrived for 9am when a queue was already forming.

To visit, take a Bran Castle and Rasnov Citadel day tour from Brasov. You can also book a direct Bran day trip from Bucharest.

However, you don't have to take a tour. If you're travelling on a budget, my top Romania tip is to take a bus from Brasov. All the details are in my guide below.
Read next: Brasov to Bran Castle day trip
9. Romania is cheap!
Compared to Western Europe, you'll find the prices very low in Romania.

Hostels start at 60 RON (€12 / $14) a night, meals in restaurants can cost between 15 and 40 RON depending whether they're local or touristy.

An average meal with a drink should set you back 30 RON (€6 / $7). Beer is cheap and so are supermarkets. A useful travel tip for Romania is to utilise hostel kitchens and supermarkets if you don't want to pay for meals out.

Getting around in Romania is also affordable. Most train journeys between cities cost 30-50 RON. The cities are very walkable so, for solo travellers in Romania, you don't need to worry about hefty taxi fares.
Read next: my budget travel guides
10. The food is fantastic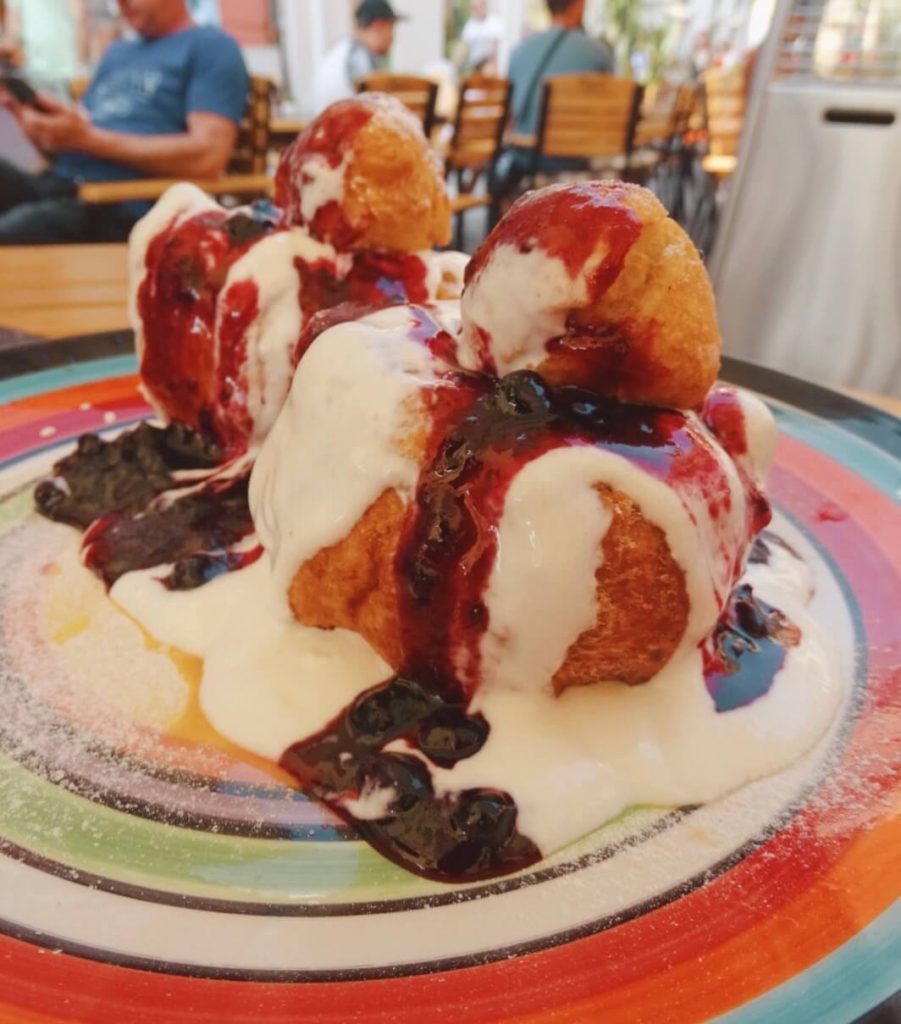 I had high hopes for Romanian food and I wasn't disappointed. Not only is Romanian food carby and meaty, but there's an abundance of cheese, something I'd been sorely deprived of during my previous year in Asia.

What I didn't expect was the delicious Romanian desserts. I think of the best Eastern European foods as being savoury but that's not the case with papanasi doughnuts. These deep-fried delicacies are doused in sweet cream cheese (think liquid cheesecake) and blackcurrant jam.
Related read: my Europe food guides
11. Eat with the locals
Especially in the more popular towns, I found it hard to escape the touristy restaurants. EatWith, a website connecting local hosts with travelling foodies, was a godsend.

Use it to find authentic food experiences including supper clubs, cooking lessons, workshops, market visits and food walks. Prices are very affordable starting from €10.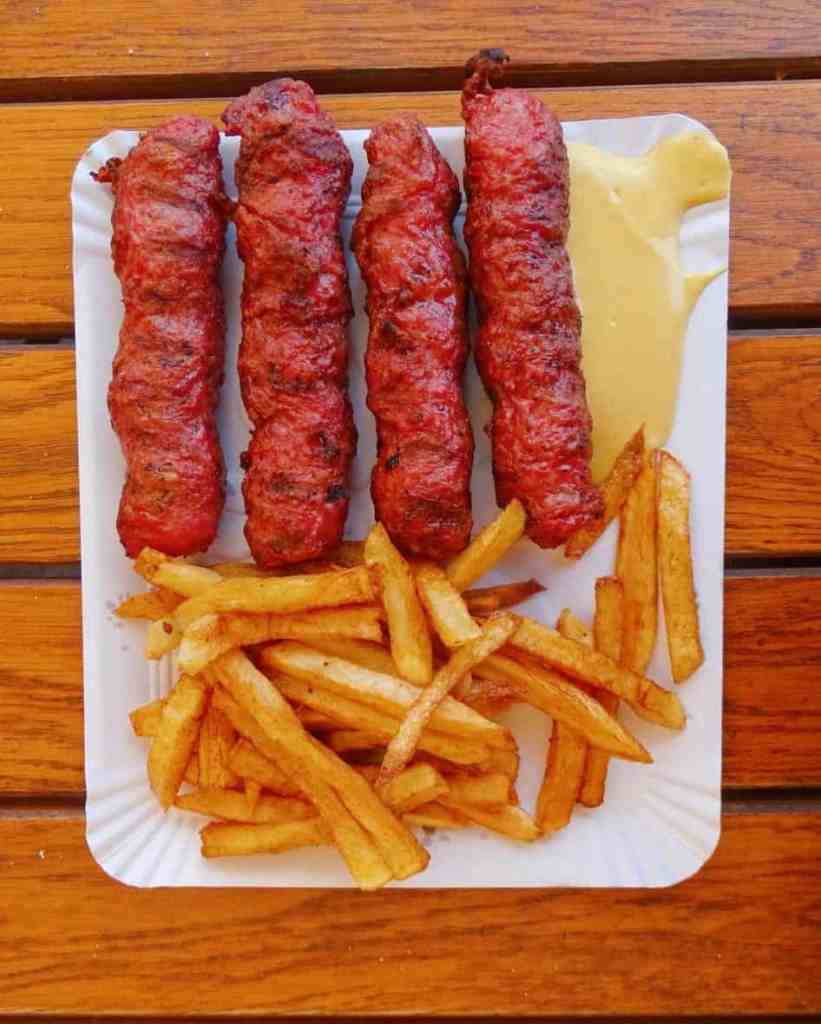 12. Vegetarians may struggle
The Romanians like to make jokes (though are they joking?) about pork being the national vegetable. None of the traditional Romanian dishes are veggie-friendly although being the helpful blogger I am, I've dug out this guide to eating vegan in Romania.

Also 'legume' means vegetable so use it frequently!
13. The history
While a history lesson might not seem like a direct Romanian travel tip, I think it's important. Romania is still recovering from a history of communism, dictatorship and corruption and subsequently has one of the highest migration rates in Europe because there are simply better opportunities overseas. I hope that will change.
In a nutshell:
The Hungarians and Ottomans invaded Romania throughout history.
The Soviet Union forced communism on Romania, making it an Eastern Bloc country until 1989.
Nicolae Ceaușescu ruled Romania during Communist rule, committing numerous crimes against humanity. He was eventually executed by firing squad accused of genocide and starving the people amongst other offences.
Unfortunately, the next ruler was the right-hand man of Nicolae Ceaușescu and ruled until 2000. He encouraged corruption and discouraged free speech and the separation of church and state. Things are getting better… but slowly.
14. Check hiking seasons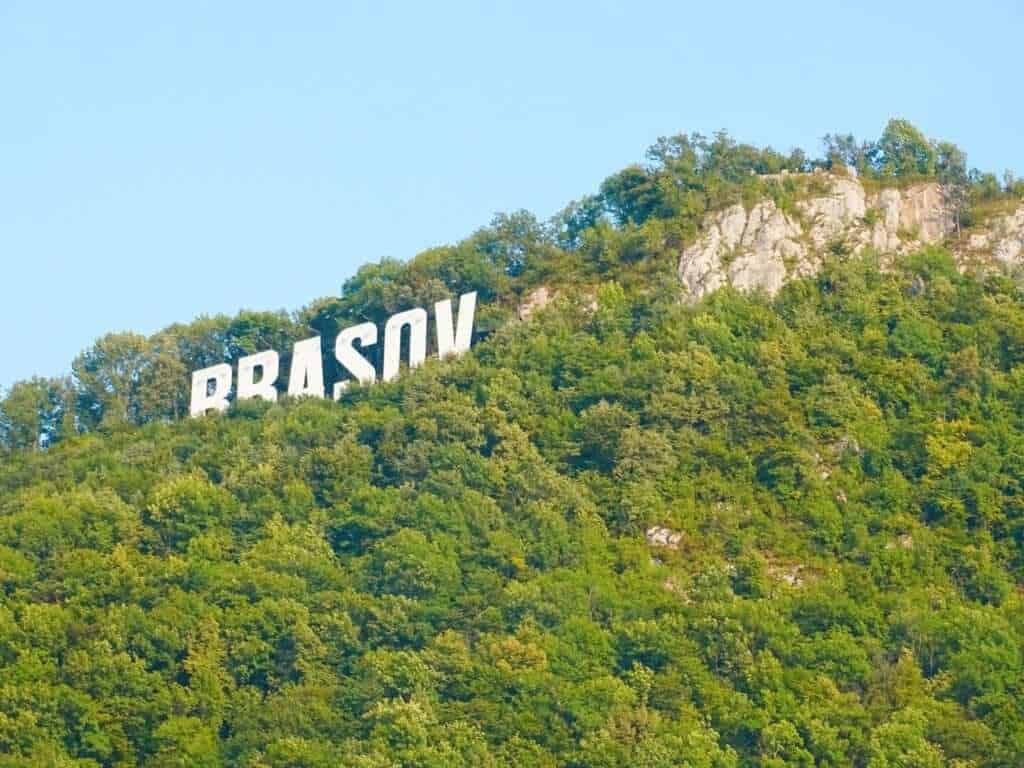 Hiking is a popular activity in Romania but it can't be done year-round. A useful travel tip for Romania is to check hiking seasons ahead of time. The hiking season for the Carpathian Mountains is mid-April to the end of September.
15. Do your research before activities with bears or wolves
This travel tip for Romania revolves around responsibility and ethics. Before arriving in Romania, I was intrigued by the notion of spying bears and wolves. But on talking to locals, I realised this wasn't an ethical option.

During bear-watching excursions, honey and other foods are laid out for bears which makes them forget how to source their own food. It also makes them too comfortable with humans and you can guarantee if they get too close, they'll be harmed.

It's for every traveller to do their own research and make their own decision based on what they feel comfortable with, but I chose to forgo any such activities.
16. Don't expect a party (apart from Bucharest)
Even in popular Transylvanian towns like Sibiu and Sighișoara, there's little in the way of nightlife. Restaurants are atmospheric with holidaymakers in the summer but things don't go on late.

You can make up for this by experiencing the nightlife in Bucharest. As I mentioned, it wasn't my favourite city but you can't deny there are plenty of pubs, cocktail bars, sky bars, clubs and more! Plus, drinks are cheap. Take a pub crawl for a fun night out.
Read next: 17 ways to meet people while backpacking
17. The Wi-Fi is great
I'm not entirely sure why but the Wi-Fi is super speedy in Romania. VICE claim that Romanian Wi-Fi is the fastest in Europe and the sixth-fastest in the world. Since I work online and had assignments to complete, there were no complaints from me! I can't think I ever had a bad connection.
18. Use any European data package
If you have a SIM card from another EU country, you can use your data like normal. So handy!
Thanks for reading my Romania travel tips!
I hope you're feeling clued up and confident about solo female travel in Romania after reading these tips. I had an awesome 2 weeks in Romania and I'd recommend it to anyone as an enjoyable and safe destination!
Check out my other Romania blogs:
See you next time for more adventures,
Rose
Ps. Liked these Romania travel tips? Pin this for later!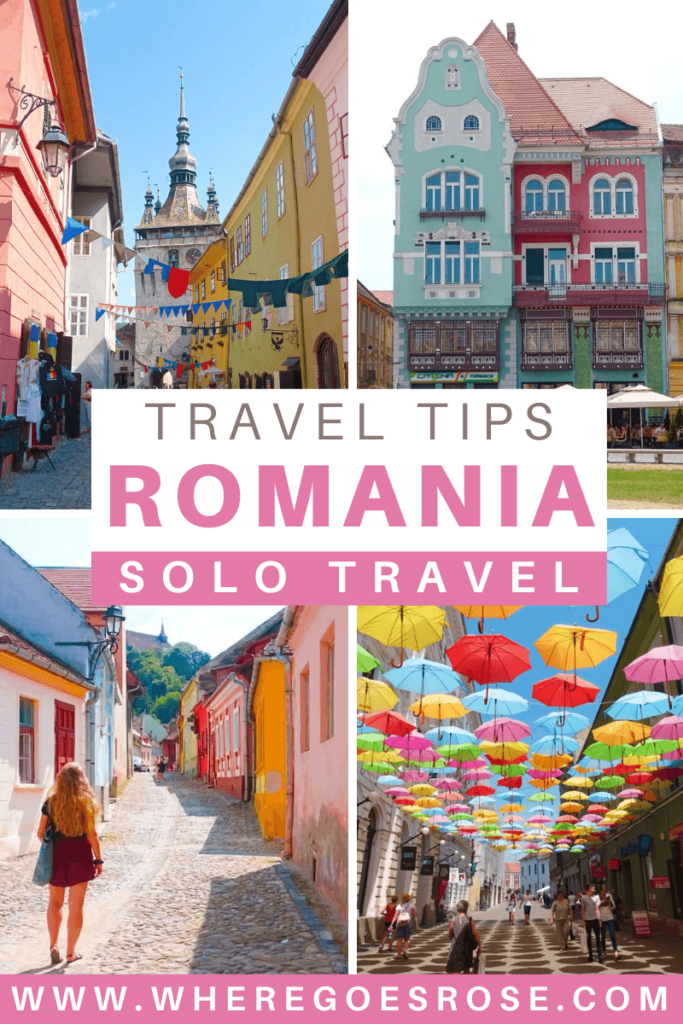 TRUSTED RESOURCES FOR VISITING ROMANIA

Getting around by air – I use Skyscanner to find the best-value flights, using the 'search by month' tool to find the cheapest dates. You can also use the 'to anywhere' feature if you're flexible on where you're going.

Driving in Europe – use Rentalcars.com to compare car rentals in European countries (and all around the world).

For trains, use CRF Calatori to search times and book tickets. For buses, book at Autogari.

For buses in and out of Romania (from Bucharest and Timisoara), I use FlixBus. Find journeys between European countries from €1!

For hotels and self-catering apartments, I use Booking.com. You can filter by review score and price to find the best-rated budget places. For hostels, I use Hostelworld.com.

To save money on accommodation, I use Trusted Housesitters, a website that connects homeowners going away and travellers who can sit their homes & pets.

Browse tours and activities on GetYourGuide.

Need travel insurance? I use True Traveller (for UK & Europe residents) since it's affordable but covers everything you'd need including various activities, valuables and pre-existing conditions. Unlike some companies, they insure you if you're already travelling / don't yet have your flight home booked. Get a quote.

For travel insurance for other nationalities, I recommend Hey Mundo and for long-term digital nomad travellers, I suggest Safety Wing.

Check out my resources page for more travel discounts and budget tips from my 10+ years on the road!