This post may contain affiliate links to things like tours, hotels, Amazon associates and products. These help me earn a small commission at no additional charge to you.
I just spent two weeks in Sydney and there was one day experience that I loved more than all else, taking the Rose Bay to Watsons Bay walk. Not only does it encompass beautiful beaches and viewpoints, but it's a fantastic free thing to do in Sydney.
For an urban city, there are tons of gorgeous hikes and countryside escapes. As well as a fabulous weekend in the Blue Mountains, I did three hikes in Sydney.

The Bondi to Coogee coastal walk is a stunning way to see the area's most popular and (populated!) beaches, as well as the iconic Iceberg swimming pools which look onto the ocean like infinity pools. Much as I liked this walk, it was busy and easy – not exactly a secluded nature hike.

Another of my favourite hikes in Sydney is the Manly to Spit coastal walk where you'll glimpse kookaburras and geckos. I enjoyed this 4-hour hike but it was still no match for the Rose Bay to Watsons Bay walk. This was probably partly because of the weather I got: cold and rainy for Manly and gloriously sunny for Rose Bay to Watsons.

Weather can really enhance an experience but there's still something so special about this stunning coastal track.

In this post, I'll share the photos I took along the Rose Bay to Watsons Bay walk, along with some tips and pointers.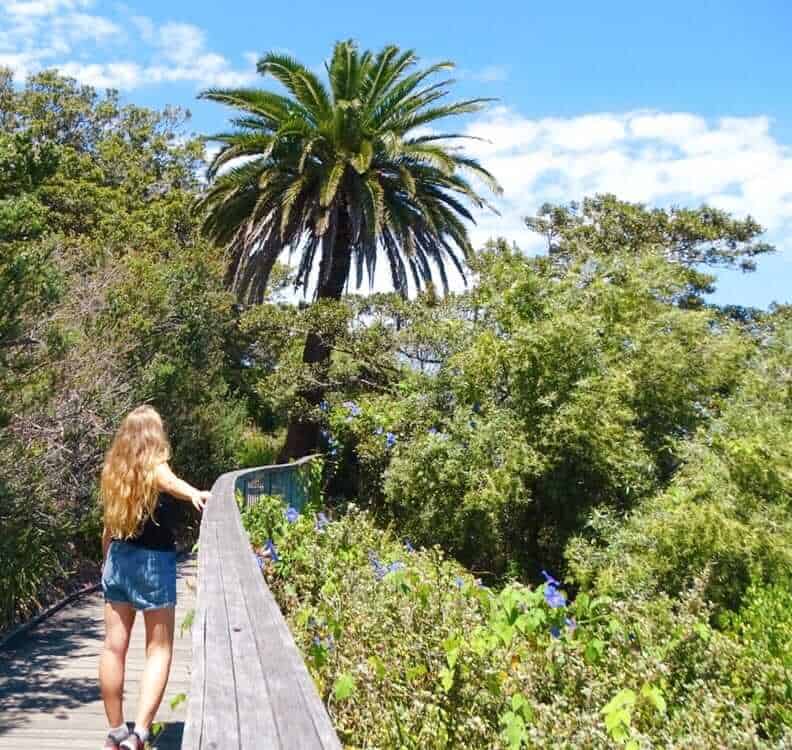 Rose Bay to Watsons Bay walk
It doesn't really matter which way around you do the walk. Usually, I'd base my decision around which destination has the best things to do (okay, eat) at the end. Both Rose Bay and Watsons Bay have lovely cafes and restaurants so you'll be happy relaxing at either.
In this case, I knew that from Watsons Bay you can go a bit further around South Head. I had to be on a ferry back to the city by 4.30pm so I didn't know how much time I'd have for this.

Rather than spend too much time at the beginning and finish the hike in a rush, I decided to start at Rose Bay then use whatever extra time I had at the end to explore South Head.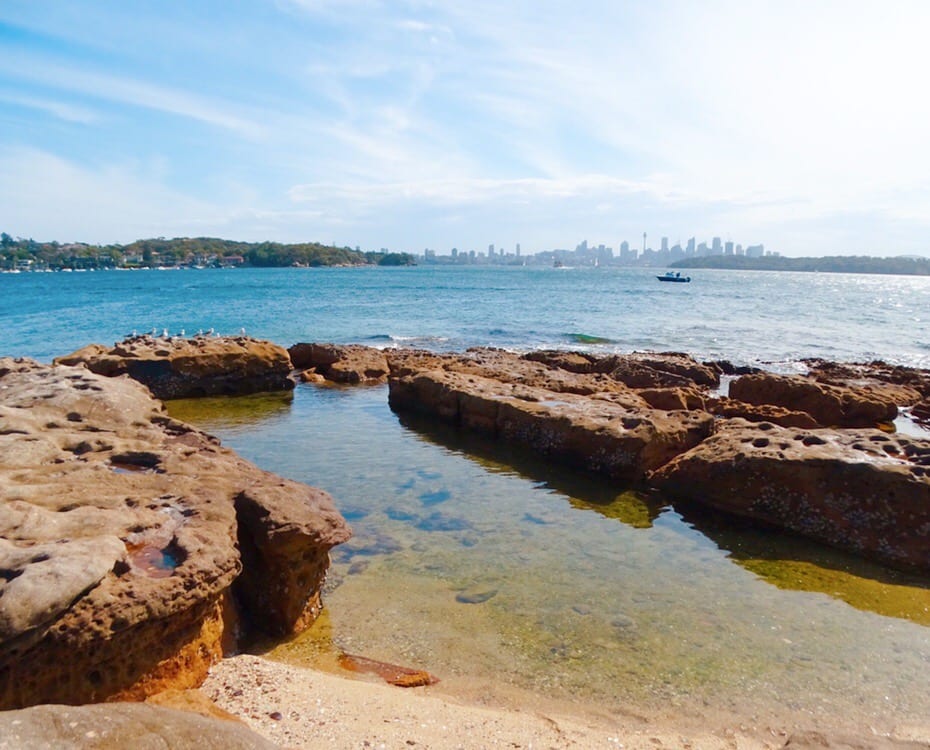 Getting to Rose Bay
You have two options for the Rose Bay to Watsons Bay walk: the bus or the ferry. You should definitely do a ferry one way for the views but since they're the same each time, I decided to save some cash by getting the bus there.

However, there's not too much in it – a ferry ride between the city and Rose Bay or Watsons Bay is $7.50 and a bus ride is $4.50.

Catch the ferry from Circular Quay or the 324 or 325 bus from the city centre. The ferry takes 30 minutes and the bus takes around the same to Rose Bay, and an extra 15 minutes to Watsons Bay. Tap on and off with an Opal card for both the bus or ferry, or buy a ferry ticket.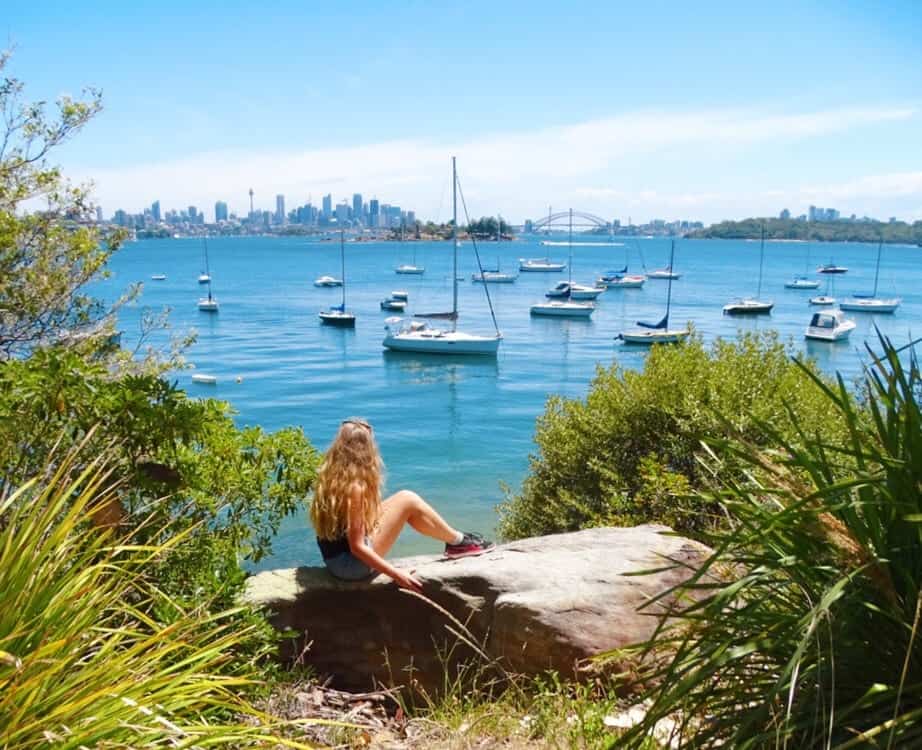 Note about the ferry home – the last government ferry is at 4.20pm so if you buy a paper ticket, you'll need to be on that one. I boarded the 4.45pm ferry after buying a ticket at the machine but wasn't allowed to use it as the ferry was a private rather than public one.

I had to buy a second $7.50 ticket in the space of 30 seconds. The same thing happened to almost everyone – the world's worst system!
Start with coffee at Rose Bay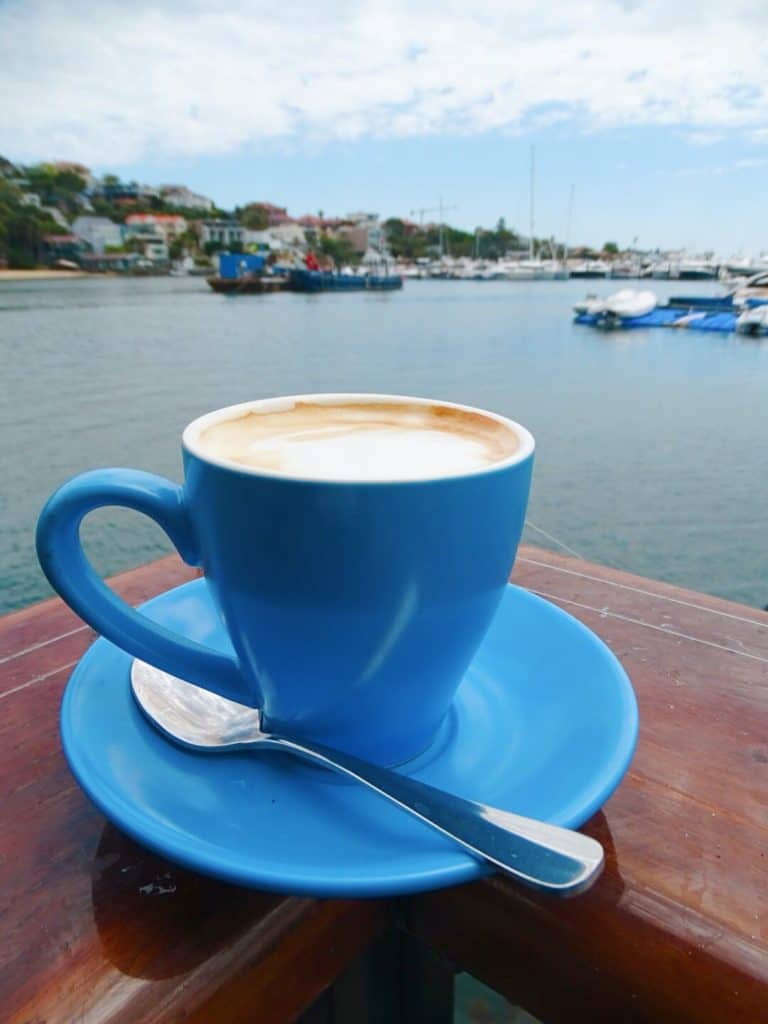 Since I'm obsessed with the Sydney coffee and brunch scene, this was a natural first stop!

If you're arriving by bus from the city, get off a stop before Rose Bay, beside Bellamy Beach and Rose Bay Park. Here you'll find a little jetty with the gorgeous Tide Cafe at the end. I had a flat white and eyed up other guests' breakfasts while admiring the views across the harbour.

From Tide Cafe, you're just a 10-minute walk to Rose Bay Wharf. It's from here that the Rose Bay to Watsons Bay walk begins. If you arrive by ferry and don't want to add to your walk, there are lots of nice cafes beside the wharf. Tide Cafe would be a lovely place to end your walk if you do it in reverse but FYI it closes at 3pm.
Beginning the Rose Bay to Watsons Bay walk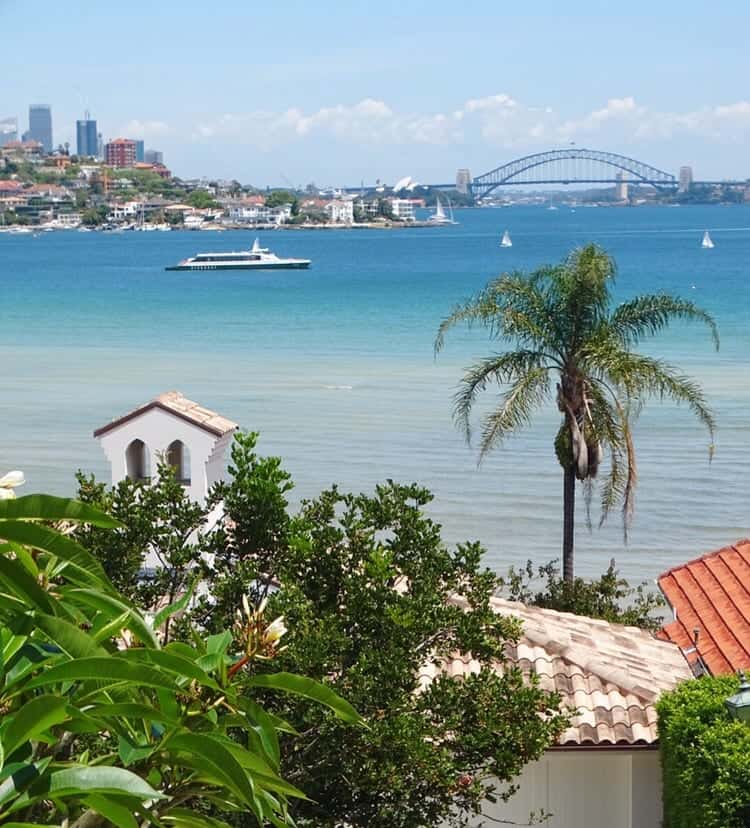 The beautiful starting point is so nice you might want to spend all morning there. The beach beside the wharf is massive and you'll find lots of lovely cafes, restaurants and parks in the area. I imagine it would be an amazing (but very expensive) place to live.
Where to find the track
I got a little confused finding the track. From Rose Bay, walk along the beach until you get to Dumaresq Reserve. Here turn onto Dumaresq Road (this can also be accessed from the main road if you choose not to walk along the beach). The key here is to search for the set of stairs up to Tivoli Avenue.

Once you reach this point, you're just around the corner from the start of the nature trail. If you have any problems, set Hermitage Foreshore Reserve into Google Maps.
Hermitage Foreshore track
Once you join the track at Hermitage Foreshore Reserve, the scenery really begins. Stay on the path past Hermit Bay and Milk Beach, stopping as often as you want. I spent ages – this section is definitely the highlight of the Rose Bay to Watsons Bay walk.

My favourite bit overall was stopping at Hermit Bay, probably the most peaceful and dreamy beach I've ever spied. Don't miss it!

Here are some snaps from my morning: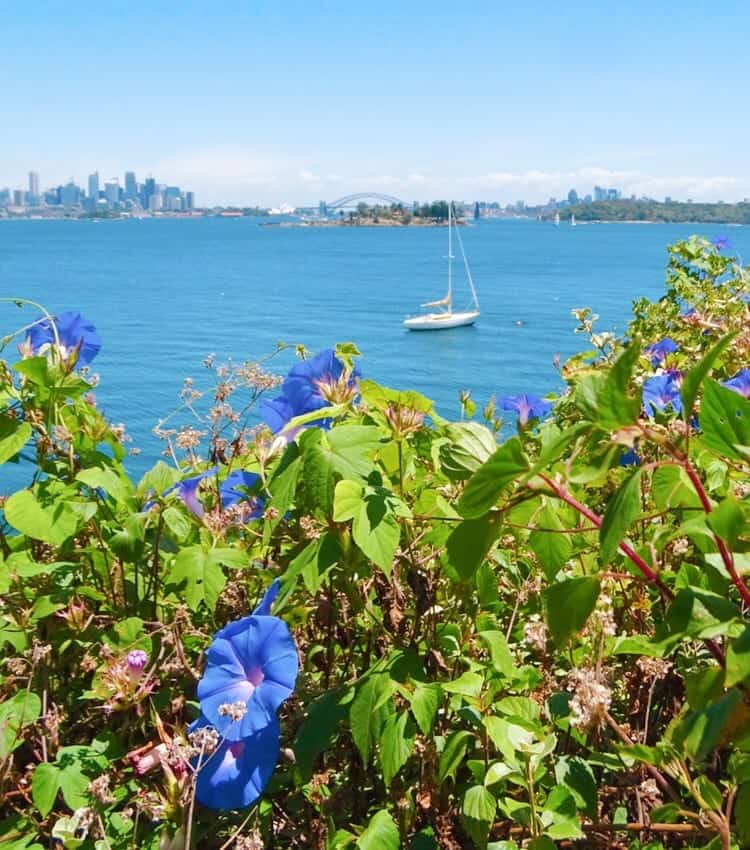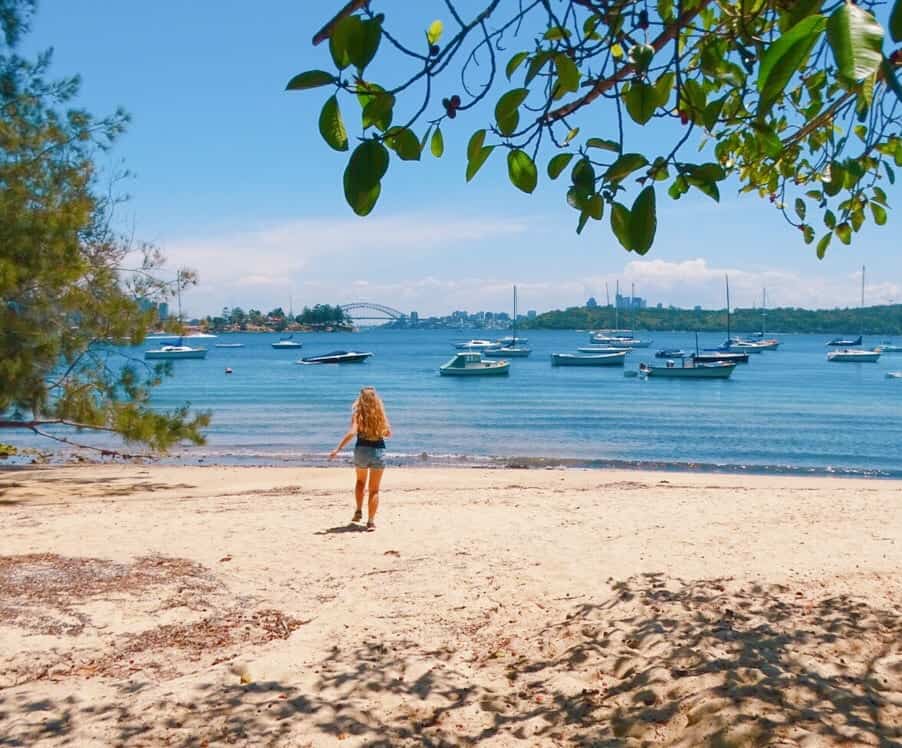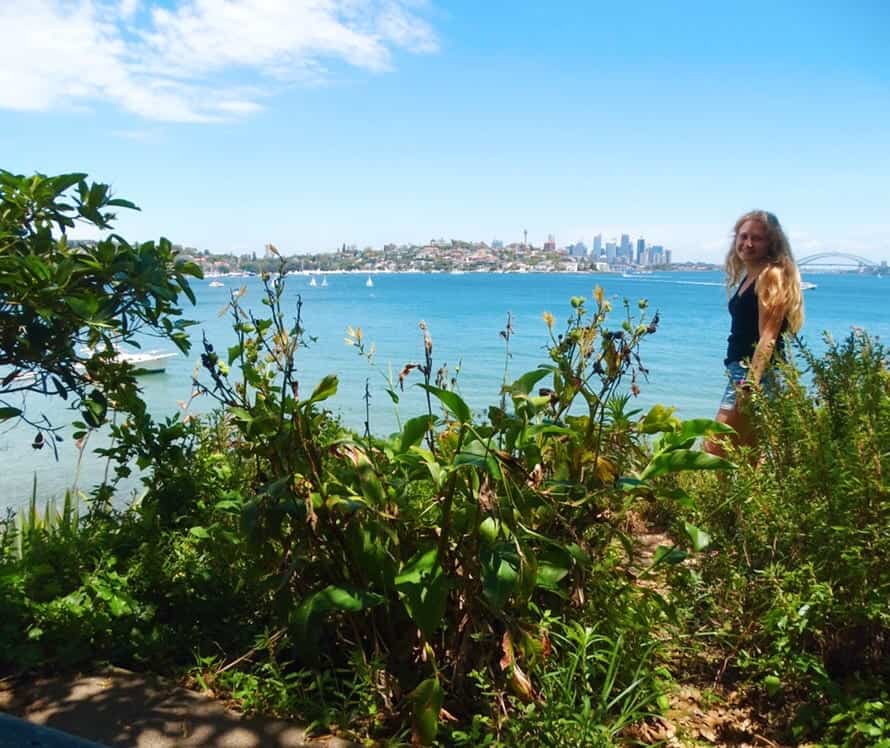 Seriously, how special! What I love about the Rose Bay to Watsons Bay walk is that it's the best of both worlds: loads of nature and greenery but also amazing city views, with none of the hustle and bustle.

The Opera House, Harbour Bridge and city skyline are a backdrop the whole time, giving all your photos an iconic Sydney feel.
House spotting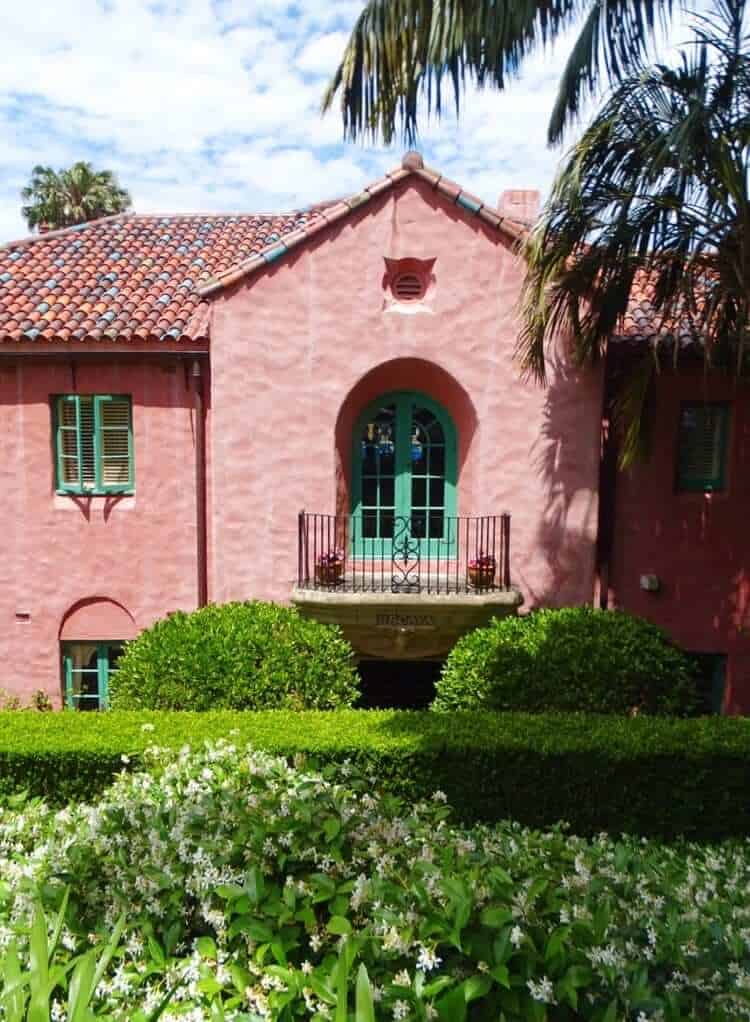 One of my highlights of the day was peering at people's lavish homes. Many are glass, futuristic and built into the cliff faces. Others resemble French mansions – it's clear they're all custom designed by their millionaire owners.

To give these photos an explanation, the one below is of a fancy school that resembles Hogwarts. The one below is of a jetty which I believe connects to someone's private garden. Can you even imagine?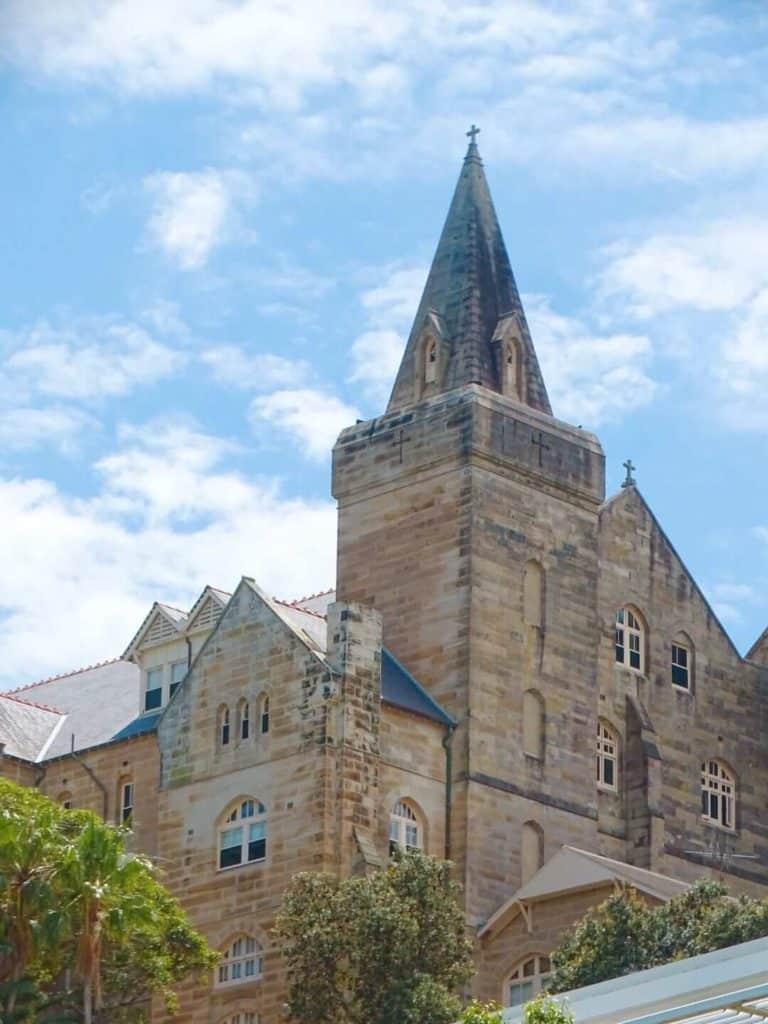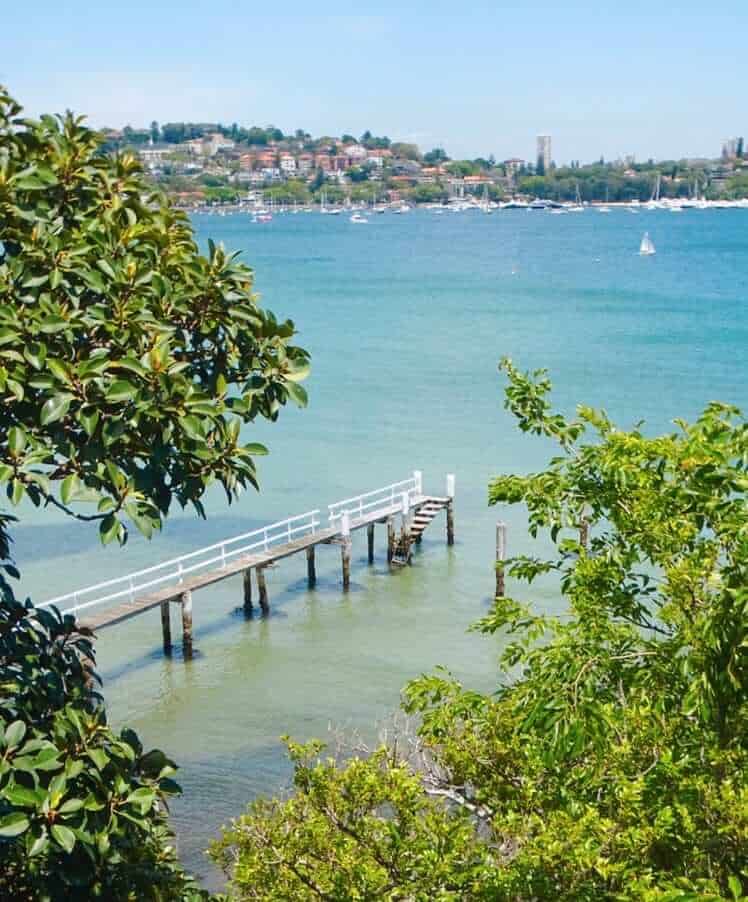 Nielsen Park / Shark Beach
Once you reach this point, the main section of the walk is done. Nielsen Park was a much-needed respite for me on a hot, sunny day: a chance to grab some shade and water, take a bathroom break and, most importantly, devour a raspberry truffle Magnum.

Beside the park is Shark Beach, a nice but very busy stretch of sand with lots of people beach bathing.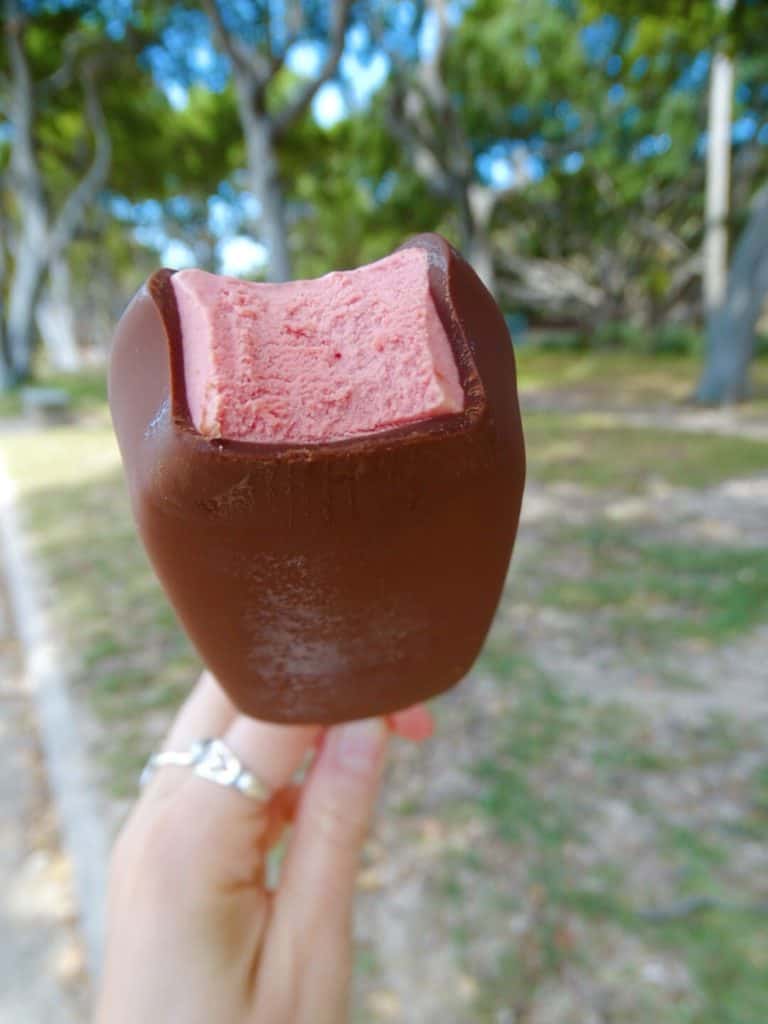 Through the houses
Compared to the morning's scenery, the second part of the walk between Nielsen Park and Watsons Bay was slightly underwhelming. You walk through some residential streets so just follow Google Maps for this bit.

Don't miss the turning from Fitzwilliam Street over Parsley Bridge.
Parsley Bay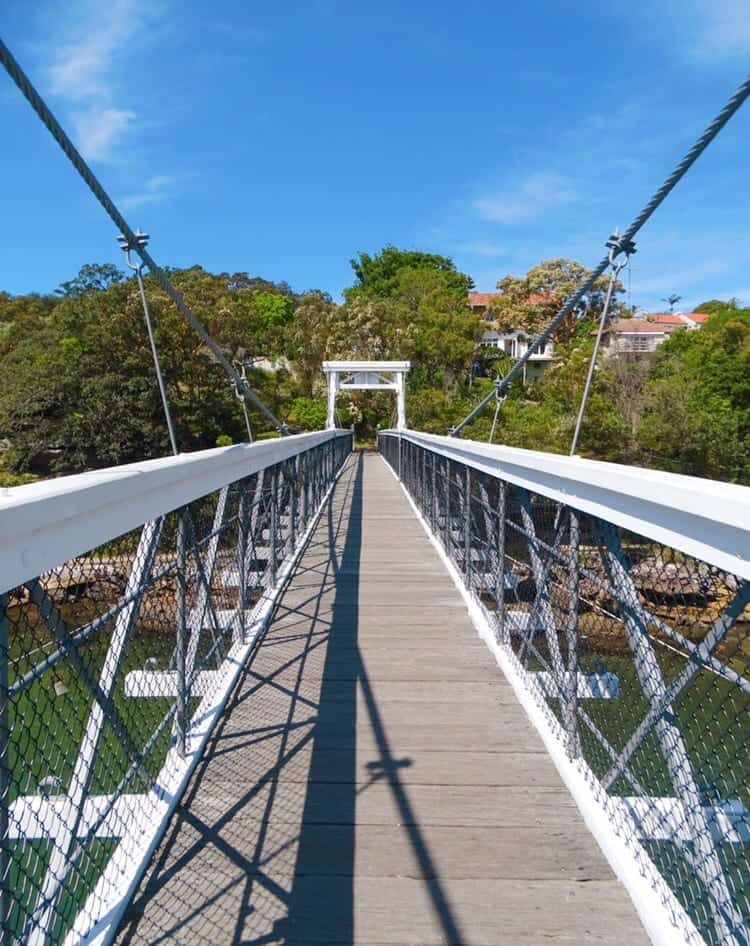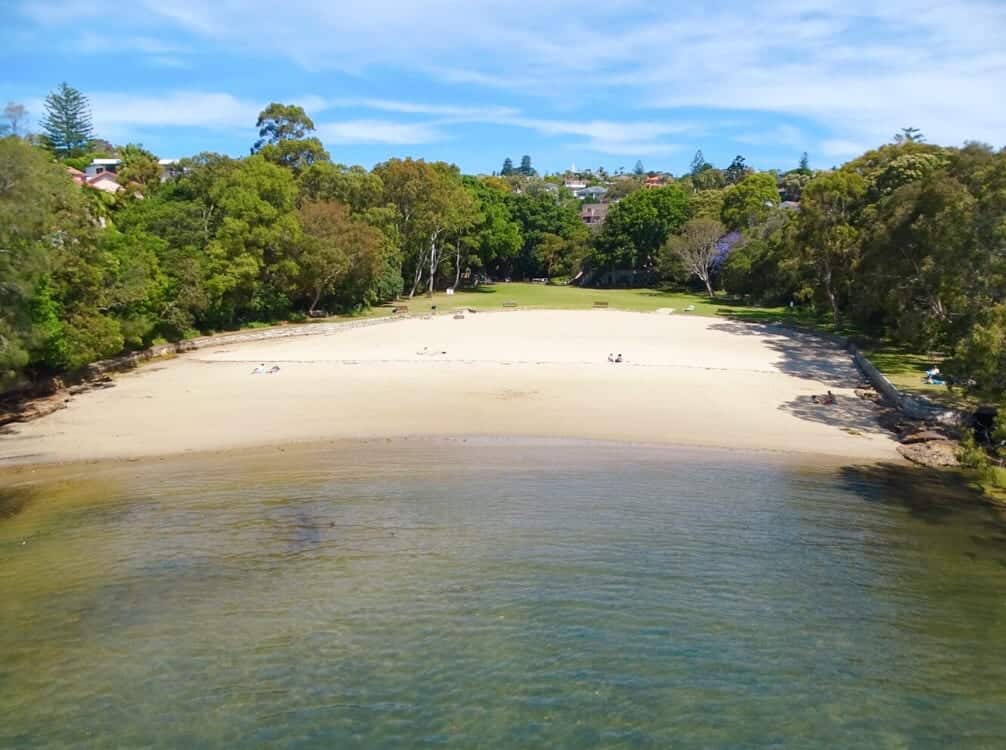 This stunning reserve was the highlight between Nielsen Park and Watsons Bay. Crossing the white Parsley Bay Bridge, you'll see the beach on one side and the harbour on the other. Unlike Shark Beach and some others around Sydney, this secluded sandy beach was almost empty. This place could be a movie set!
Finishing the Rose Bay to Watsons Bay walk
From Parsley Bay, you're nearly at the finish point. For the most scenic possible route, make the turning from Hopetoun Avenue onto Gibson's Beach Reserve and follow it to Watsons Bay.

This charming harbourside suburb juts out into the ocean with incredible views of the city across the water. Relax in the leafy park, grab a cup of tea or sail straight back to Sydney. My friends tell me that Watsons Bay Boutique Hotel is a gorgeous place to grab a drink after the hike.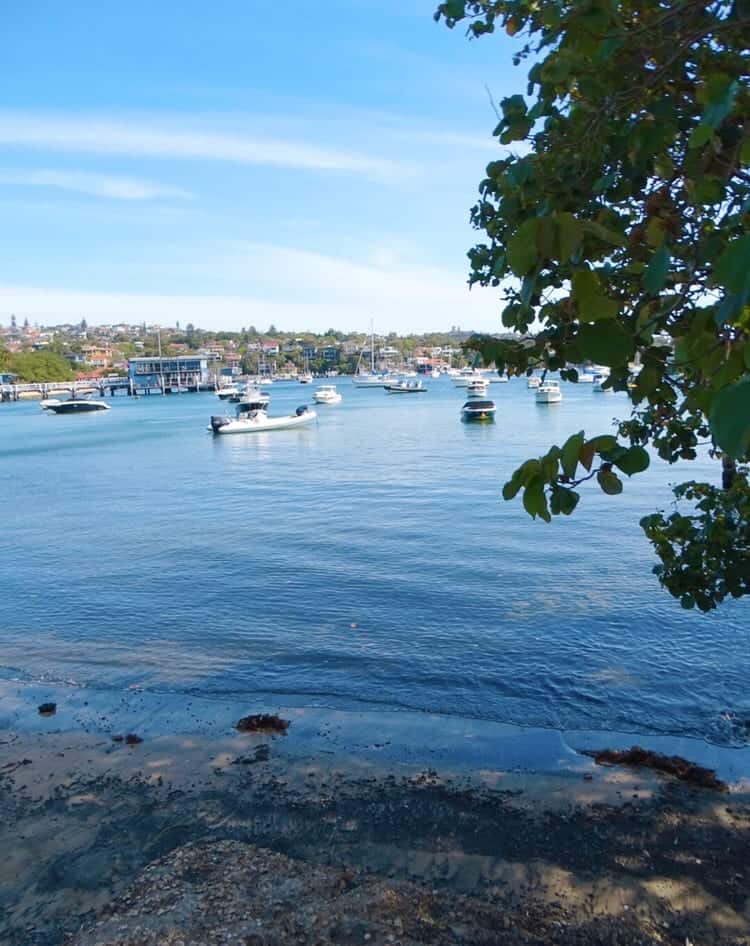 Even more walking at South Head
From Watsons Bay, you're in the perfect location to stroll around South Head. This is the very tip of the peninsula so has fantastic views. I was sweaty, burnt and running short of time so I made it halfway. If you have 30 minutes for a return trip, check out these stops…
Laings Point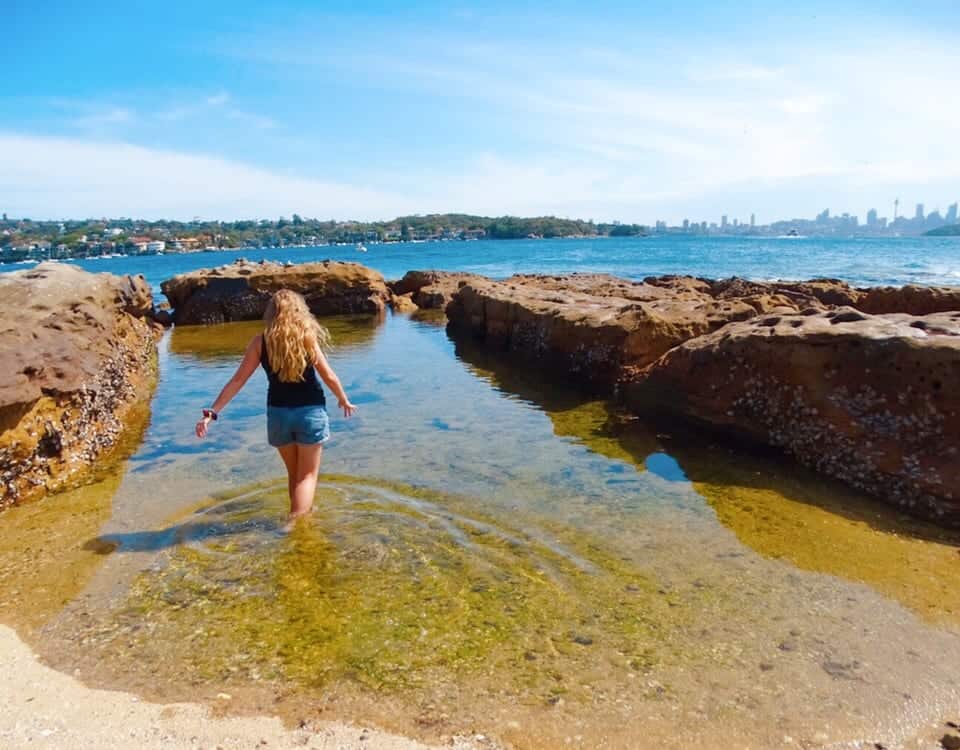 How perfect is this natural rock pool looking across at the city? Circle around Green Point Walking Track to Laings Point and you'll easily find it. My favourite part of the day might have been paddling here while looking over at Harbour Bridge and having the moment totally to myself.
Camp's Cove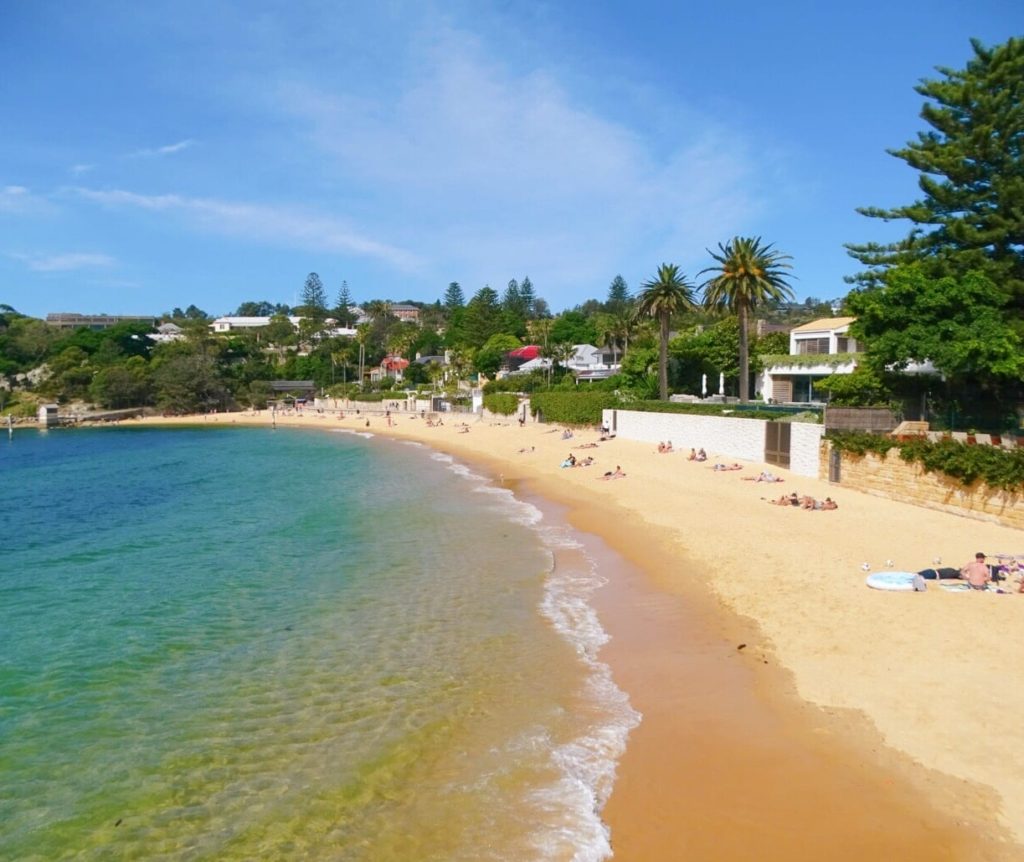 Just around the head from Laings Point is Camp's Cove. This beach isn't particularly quiet but it is stunning – look at that blue-green water!
Hornby Lighthouse
Sadly, my energy and time were out but you can continue even further to Hornby Lighthouse at the very tip of the peninsula. On the way you'll pass a cliff-jumping spot (Camp Cove Jumping Rock) and Lady Bay Beach – if you're not totally sick of beaches by this point!
Finally, is Rose Bay a hard hike?
Nope. You'll get sweaty and feel tired in the heat but there are very few climbs or uphill sections. It's around 8km in total and takes 3-4 hours, but it's really about how often you stop.
What to pack for the Rose Bay to Watsons Bay walk
Don't forget these items for your trip!
Suncream – there are plenty of lengthy exposed sections so don't get caught out.
Comfy shoes – it's not all paved like the Bondi/Coogee walk.
Snacks – well obvs!
A reusable water bottle – there are no official water fill-ups between Rose Bay and Watsons Bay but you can ask them to fill up your bottle in Nielsen Park Cafe. This means you don't have to pay for their $4 bottled water – yay.
Alternatively, a filtering water bottle that allows you to safely drink any water.
A camera – I use the Sony DSC-HX350 Digital Compact Bridge Camera and a GoPro HERO7 Black for videos.
Solo travel pick: a tripod or mini GorillaPod to get yourself in the shot – I use the Manfrotto tripod and Joby GorillaPod.
What a beautiful day. After my experience on the Rose Bay to Watsons Bay hike, I was left confident that we haven't destroyed and commercialised every beach in the world. This day out was so green and gorgeous without having to travel far or spend much money at all. Don't miss it!
Check out my other Sydney posts:
See you next time for more adventures,
Rose
Ps. Liked my Rose Bay to Watsons Bay post? Pin it for later!