This post may contain affiliate links to things like tours, hotels, Amazon associates and products. These help me earn a small commission at no additional charge to you.
If anyone looks back on this blog in the future and sees March 2020… Well, you probably already know what a shit show this month turned out to be, not just for my personal travels but for Planet Earth as a whole.
If you'd told me at the start of March that by the end of the month I'd have left Mexico and be in England in my pajamas having not left the house in a week, I'd have been baffled. But let's face it… We'd all have been baffled if we could have foreseen March 2020 coming!
Where I was in March: Mexico City
Most of you were probably beginning to see changes caused by coronavirus earlier in March than I was. Mexico was one of the last places to be affected and, in early March, all I had to worry about was getting my work done in time for my parents' trip to see me (something that obviously didn't happen). My friends and I were spending our days co-working over bubble tea in Mexico City and planning trips to new parts of the country. It feels like a lifetime ago now!
What went right in March 2020
Before the world went wild, I had a major piece of good news. After working on this blog for free for 5 years and gradually working up to 25,000 sessions a month, I was accepted by Mediavine which allows me to earn some money through the placement of ads.
As any bloggers can tell you, so much hard work and learning goes into building a blog and bringing in traffic. The small income I make won't by any means cover the hours I've put in but it's a nice measurable of how far I've come from having 0 monthly readers and not knowing anything about SEO. For the first time since having this blog, I felt I'd really got somewhere with it.
Of course, within 3 days of qualifying, coronavirus had taken hold of the world and most of my traffic had evaporated, as it has for most travel bloggers. But before that, I was feeling good!
Also in March 2020, I took a fun weekend trip with some of my Mexico City besties…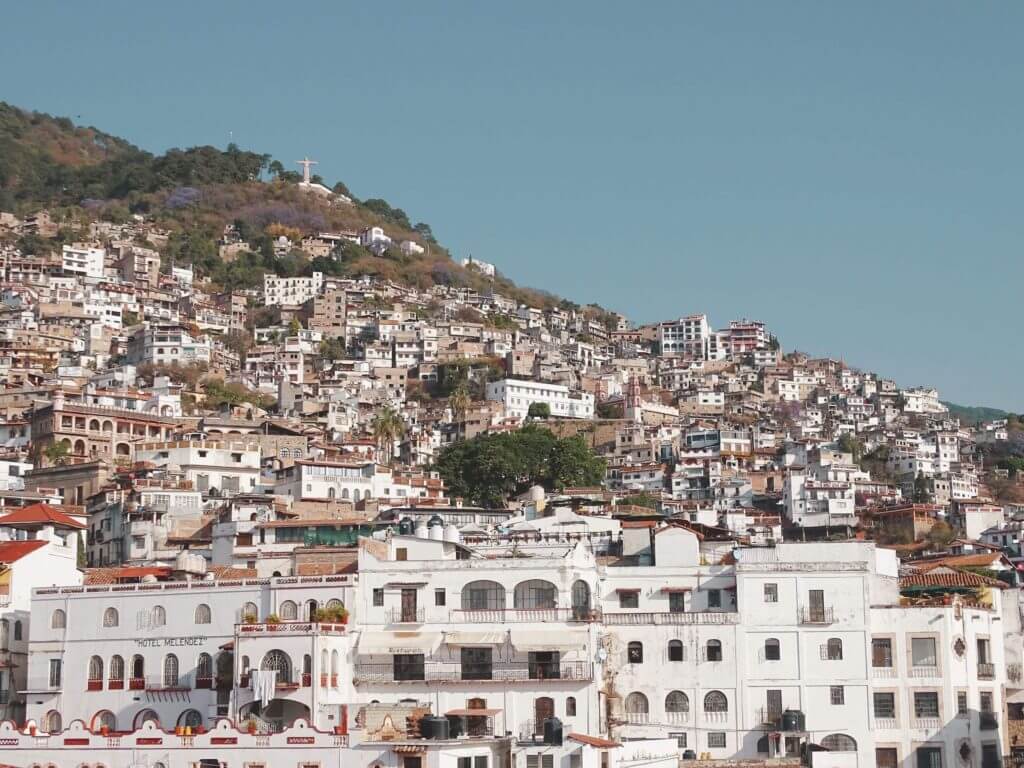 Taxco
A few days before drama hit, I spent two days exploring a gorgeous town in Guerrero state, two hours from Mexico City. Lucy, Bella, Cat, Cata and I caught the bus to Taxco and stayed in a pretty Airbnb while exploring this town known for silver jewellery. We drank margaritas, ate chilaquiles and enchiladas, shopped for handicrafts and rode the cable car to the top of the hill for panoramic views.
Even if I didn't know it, I was creating idyllic memories I'd treasure while on lockdown in England for god knows how long.
We were talking about upcoming trips riding the El Chepe railway in Chihuahua, summer plans travelling Guatemala… It will still happen, just not for a while.
My first Mexican cooking class
Also in early March, I took my first Mexican cooking class with Aura Cocina Mexicana. We ate street food, visited a taqueria where we saw the family make tortillas with only fresh corn and limestone, shopped for ingredients at a local market, and cooked tamales, sopes and white mole in the kitchen. Another benefit of having my blog is getting invited on hosted activities like this.
I'm going to miss Mexican food so much these next few months at home. Technically I do know how to make it now but I'm not sure I'll find the ingredients in England, especially not on lockdown…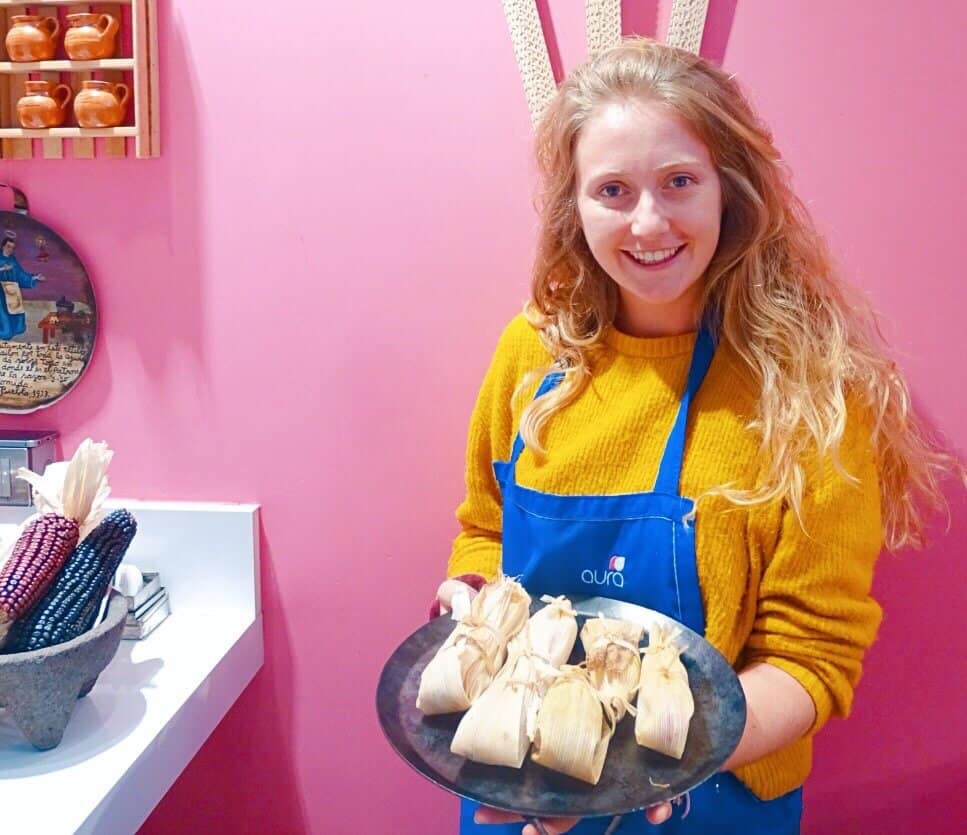 What went wrong in March 2020
Well, the obvious. I'm making a point of not talking much about coronavirus on my blog and Instagram. You know. You watch the news. You don't need me reminding you. I'll be brief. I intended to stick it out in Mexico City but things changed quickly. The president didn't seem to be taking things seriously, my travel insurance cancelled, I have asthma.
I decided going home was the safest option. A panicked mix up between me and my mum saw us both book very expensive flights for me home. Money down the toilet. On the way home, I was riddled with anxiety flying through the US with borders rapidly shutting. I also leaked a whole bottle of Coca-Cola all over my laptop, phone, camera and passport, though thankfully they seem to be fine.
A lot went wrong in March for all of us but I'm grateful I'm safe and warm with food and a roof over my head. I'm not trapped anywhere, I'm with family in my safe place. Many longterm travellers don't have a home base anymore so I'm lucky my family can still take me in, rent-free.
Best meal in March
The food in Taxco was amazing and really affordable since so few foreign tourist visit. We ate at a restaurant called Rosa Mexicana where we tried hibiscus mole.
Mole means sauce in Mexico and can be made with many flavours. I love the chilli and chocolate ones but I also had white mole during my Aura cooking class (made with nuts and golden raisins). The one in Taxco was best yet, a chocolatey sauce with chilli and a hint of hibiscus. We also tried Taxco's specialty, rose mole which is creamy and made with rose petals and sesame seeds.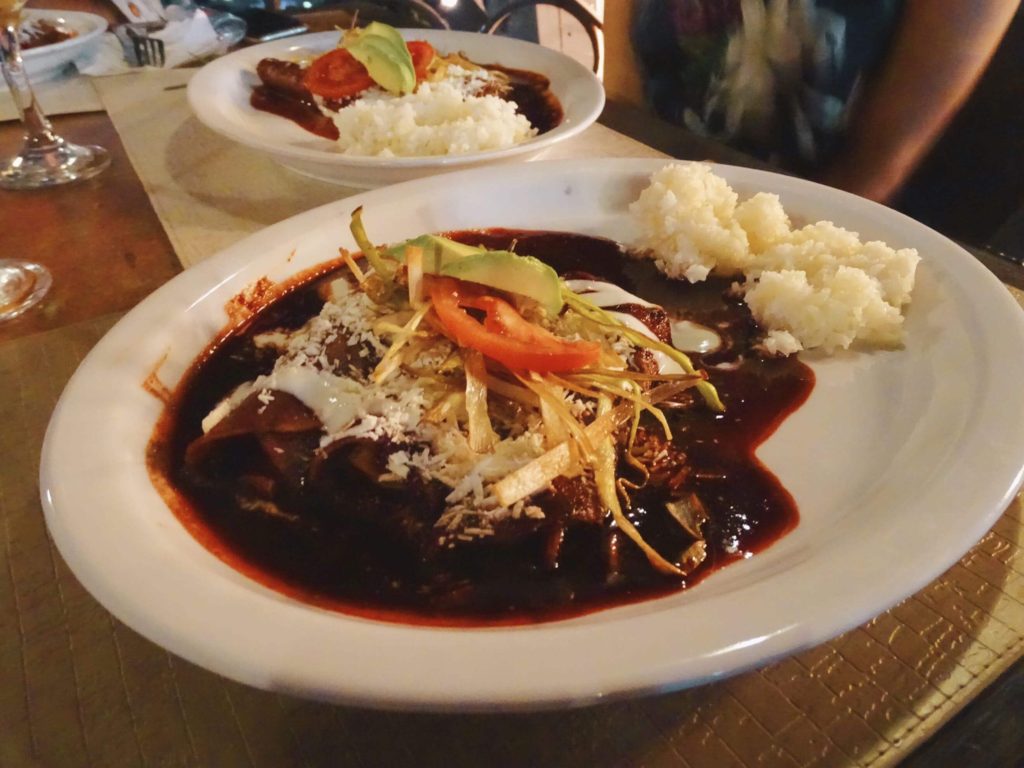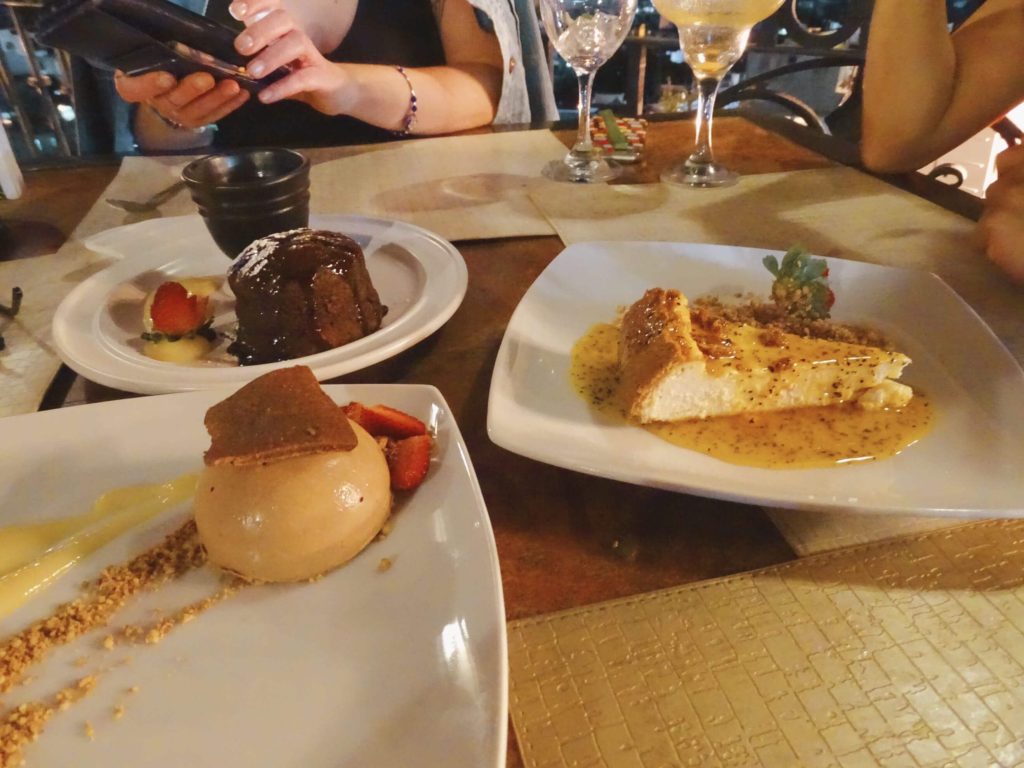 In March I was…
Reading – since getting home, I've started reading The Secrets She Keeps by Michael Robotham. It's about a woman who becomes obsessed with another woman's seemingly 'perfect' life, which is poignant in the days we live in. The stalker angle is quite gripping.
Watching – It's not at all travel-focussed but the new Sex Education on Netflix is hilarious and heartwarming in equal measures. I also just started Ozark which seems nail-biting so far, and Big Little Lies which is entertaining but a bit slow to start.
Listening to – I started listening to Food Blogger Pro podcast which is a bit business-focussed for me at times but certain episodes are interesting. The ones relating to Pinterest and Instagram are of interest to me trying to grow a small business.
Blogs published in March:
Wishing you all love, light and good health until next month's round-up. When I probably won't have changed out of these pyjamas. Gah.
Thanks for reading!
Read my other monthly round-ups here.
See you next time,
Rose