This post may contain affiliate links to things like tours, hotels, Amazon associates and products. These help me earn a small commission at no additional charge to you.
Hello and welcome to my first solo female traveller interview, a series I hope to continue to spotlight solo travellers, their adventures, trials, tribulations, learnings and blogs!
This week, I'm talking to Cassie, a solo female traveller currently living and working in New Zealand. Her blog, Cassie the Hag, offers solo travel tips for introverts and those with anxiety. Her thoughtful and insightful social media captions always give me new insights, and I admire the way she gets out of her comfort zone and shares a balanced view of the ups and downs.
Hey Cassie! Can you tell us a little bit about you and your lifestyle?
Hello Rose! This is always a hard question to answer since my life looks so different these days to what I was initially used to, but the short answer is that at 27, I sold all my stuff and took a one-way flight to Tokyo.

Since then, I've solo backpacked around Asia and the Balkans, but the majority of my time abroad has been spent working in Melbourne, Sydney (Australia) and Auckland (New Zealand).

Also, I'm Cassie. My lifestyle is having a goofy, messy brain which finds it really hard to answer simple questions. So this is gonna be an interesting exercise!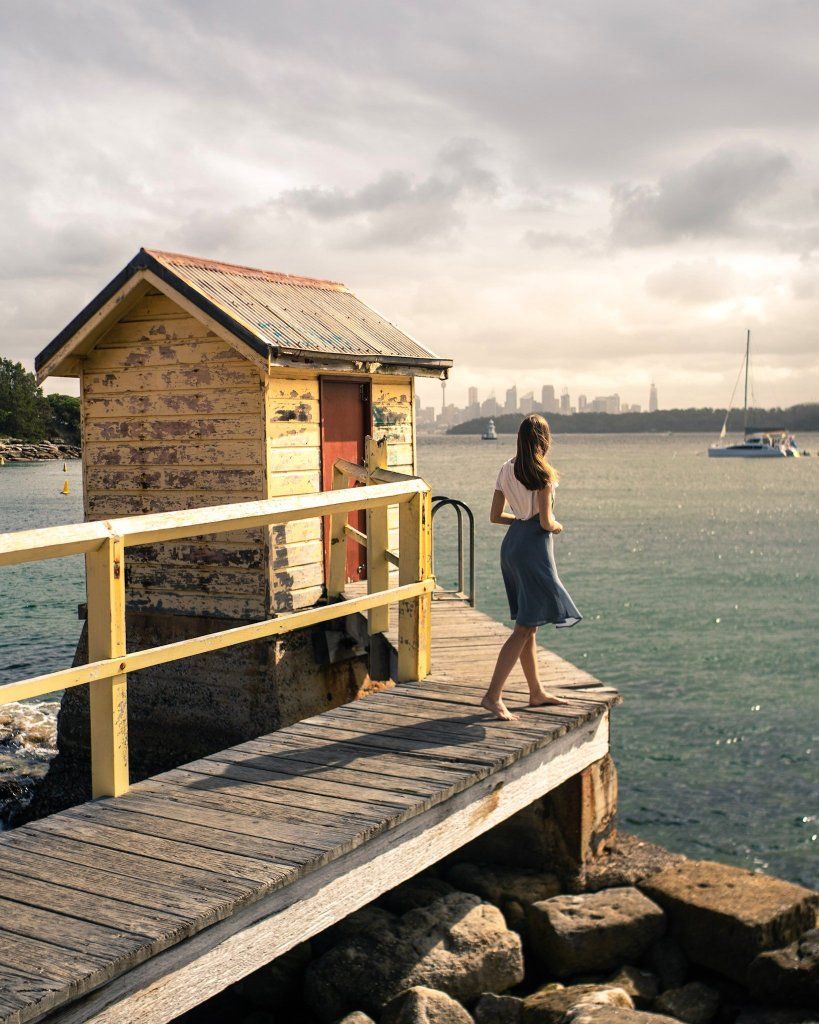 What has 2020-21 looked like for you and how have you been staying positive?
I arrived in Auckland in March 2020; the borders closed six days after I arrived and I knew no one in New Zealand. I lost my new job a week later and had to lock down with strangers – not ideal for an introvert!

Two months in, restrictions eased and I was able to get my original job back (phew) and found a flatshare which made the second lockdown easier.

Although I didn't expect to go long without seeing any friends and it's difficult when people pass away when you're abroad, the situation itself isn't hard for me. I have PTSD from living in a difficult situation for a long time so being indoors and safe is easy for me.
On the one hand, I feel very grateful to be in New Zealand. On the other hand, I feel guilty somehow, like it's wasted on me. I wish I could extend the safety net to someone at high risk.
Did you travel much growing up? If not, how did your solo travelling lifestyle come about?
I took my first flight at 16 and second flight at 24 so it wasn't in the pipeline. Honestly, I remain shocked and astounded by how much I've travelled in the past two years.

I've always been curious and had a love of adventure and the outdoors but when I was a kid this used to be from reading fantasy stories. I thought 'abroad' was for fancy folk and perhaps on occasion pure-hearted hobbits. But I struggle to concentrate on books these days… Maybe that's why I began travelling instead. Now I have a personal choose-your-own-adventure book cluttering my head.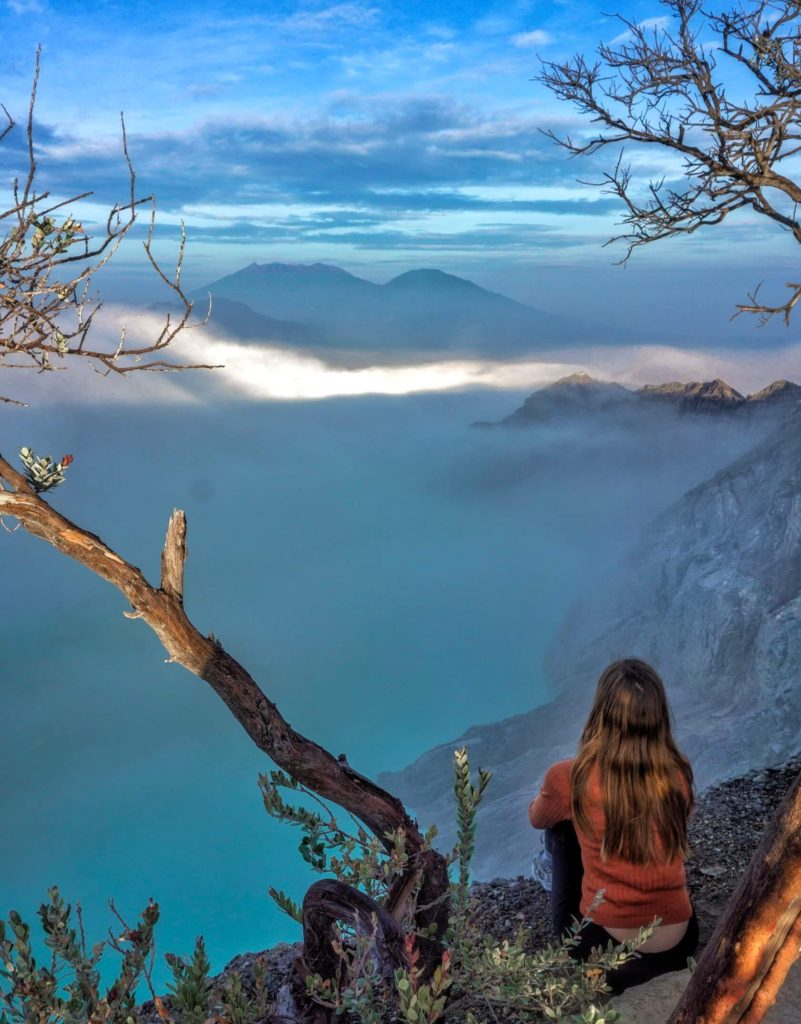 When you first travelled solo, was it what you expected?
That's a good question. The answer is – hellll no. 🙂

It was harder, honestly. I didn't expect travel to cure my mental health issues (I don't get my psychological resources from motivational quotes on the internet innit) BUT I also didn't realise that travelling could make my mean-talking mind sound louder, at times.

Once I learned to prioritise my health, and plan trips based on preempting anxiety and burnout rather than concentrating on what my idealised view of a traveller should be, things got easier.

Much easier. I don't say any of this to put another shy young human off travelling – I guess I began my job to show you we CAN do this, but I want to offer advice that will allow another anxious type to skip some of the struggles I had, or at least preempt them so they're prepared to deal with them.
Read Cassie's solo travel tips for introverts and anxiety.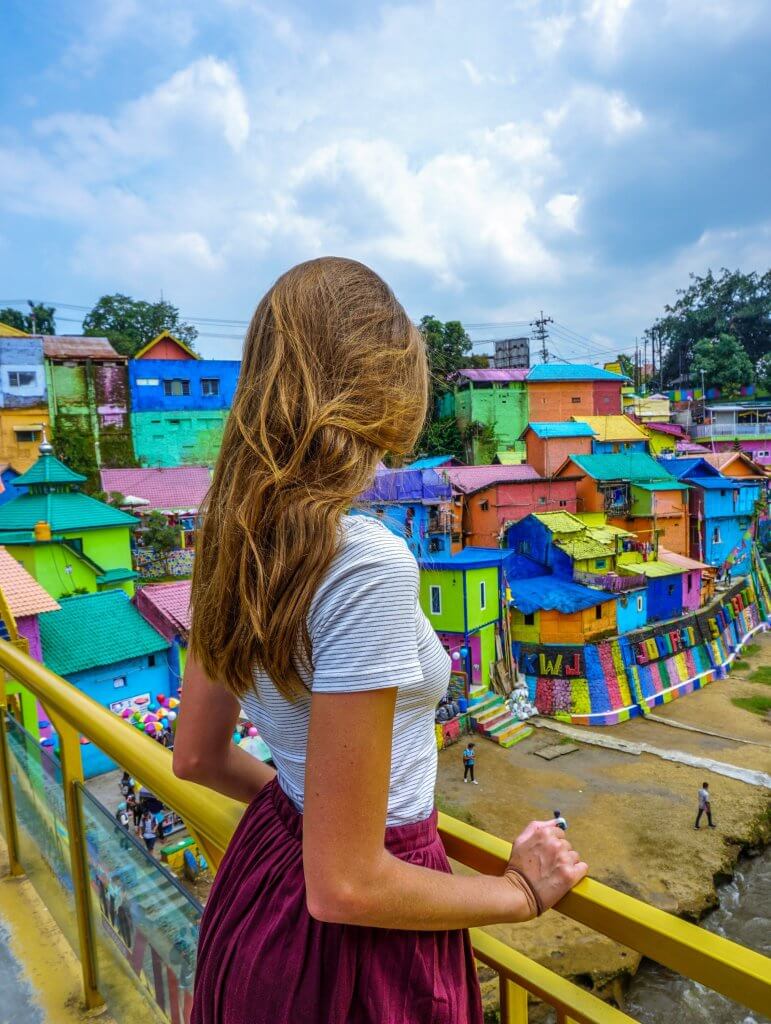 People often talk about solo travel being empowering. But what are the challenges and how do you manage them?
I need an 'I'm not an empowering solo female traveller' t-shirt! You know, like the same sentiment as the whole 'Bad Feminist' thing?

There definitely seems to be an inclination towards telling our story from the point of view of empowerment and strength but I still feel as lost now as when I left.
Talking about that loneliness has helped as I realised how many others have been feeling the same way. Yes, it's great the stories of people for whom travel changed their life or who met their true love, but what about the rest of us?
Solo travel also didn't really make me feel empowered from a practical point of view because the challenges of solo hiking are harder physically. Saying that, it's got nothing on overcoming trauma or… idk, being nearly a year behind on rent and living out a backpack when you get kicked out of your flat. Ah, those were the good old days.

Travel for sure brings many immediate, everyday brain teasers and helps us understand our capabilities. But it's such a privilege. When there's an insane volcano or jungle hike or city view at the end of the road, it's a far less gruelling road to take.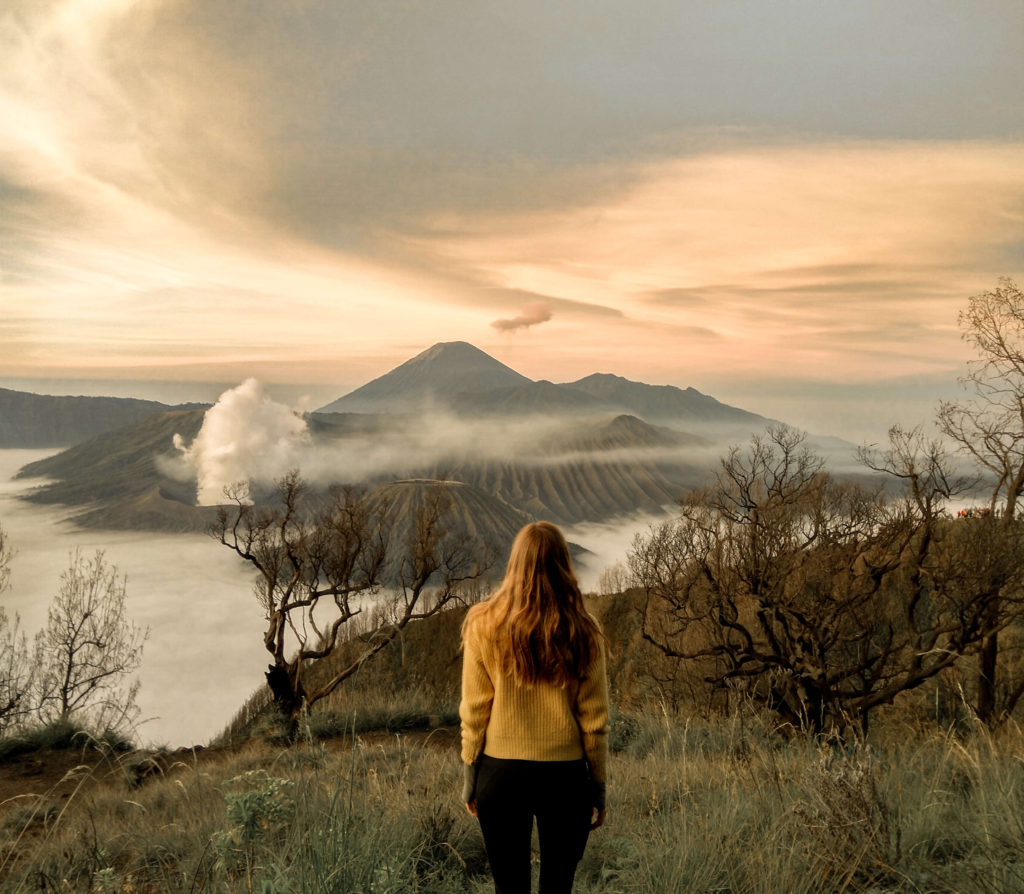 What destination(s) would you recommend to first-time solo travellers?
It's a stereotype, but Southeast Asia, at least out of the places I've visited. Maybe it's different if you're on a high budget, but for backpackers, it's a beautiful and varied region suitable for most travel styles.
Read Cassie's introvert's guide to hostels.
I kinda forget that many first-time travellers are more experienced in general backpacking than me (I was a total newbie!) so a more ambitious area may be more suitable in that case. If I'd have travelled before with mates, I'd probably have been more tempted by Central America.
Anywhere you wouldn't recommend for solo travellers?
My first solo destination (which coincided with my first time in Asia) was Japan. Maybe it's easier for people who are more extroverted or on a higher budget, but it was very lonely due to the introverted society there. Not that I regret it for a second.

Note from Rose – I travelled in Japan with two friends and have since felt grateful for that because many people have told me the same about Japan being lonely for solo travellers!

The places I've personally found hardest were Bali because I physically cannot ride a bike, and Australia – from a backpacking perspective – because I cannot drive and those backpacker buses are so exhausting and expensive. (I'll talk more about how burnout and being neurodivergent affects my travels next).
Your blog includes resources surrounding mental health. Can you tell us how it came to life?
Honestly, I didn't realise the emphasis my blog would have on mental health when I started it. But it didn't take long for me to realise a general 'solo travel blog' just wasn't working for me – how could I write without talking about the difficulties? And how could I talk about the difficulties without appearing 'negative' if I didn't disclose my mental health issues?

Since I didn't begin my blog to make money, there was really no other way to continue. I'm naturally very earnest; this seems to either alarm or reassure people.

In reality, I'm also super goofy. I think people understand I'm kinda weird cus I talk about how much I love potatoes at every opportunity but in the online space, it's harder to balance contemplating serious issues and like, random commentary on the daily activities of my brain. But that's a mantle I'm willing to take on!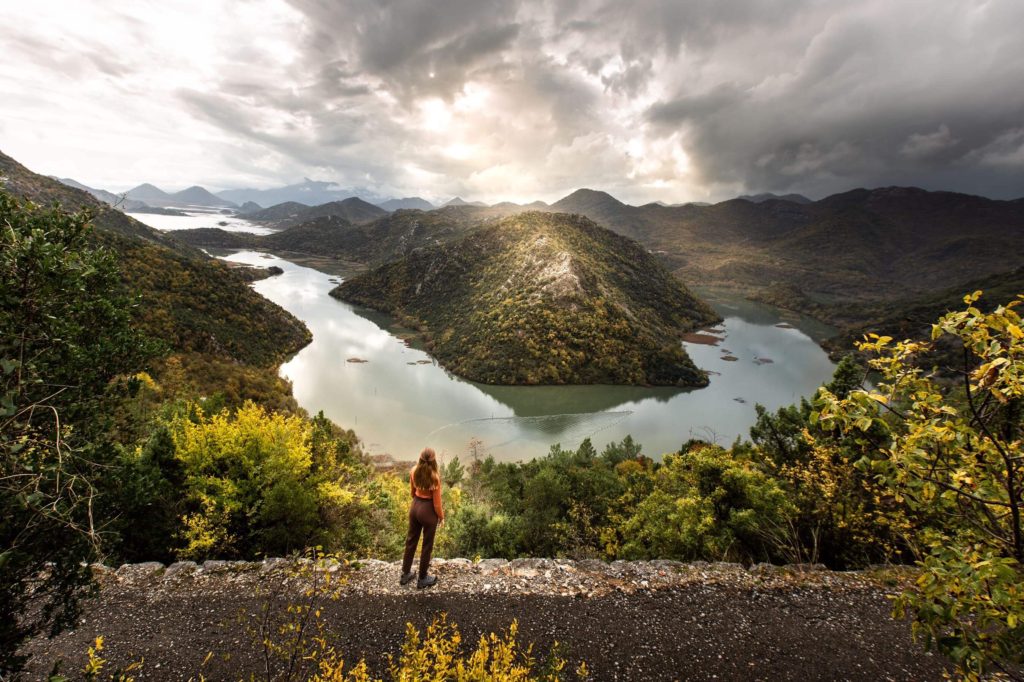 How does your mental health affect your travels?
I suppose it affects my travels in the same way it affects day-to-day life. The only significant difference is that when you're exploring or abroad, there's a pressure to 'enjoy every moment', partially due to the expectation of others but also due to the financial efforts that went into saving for the experience.

I have to take care and be aware of my health every day. Being alone in a foreign country isn't the best way to experience such issues but, you know, there's no good time or place for it.

Before I left I said to myself 'if you can hack panic attacks at home, you can deal with them when travelling!' as a way of getting over the fear. But that was silly!

Nowadays, I'm more proactive about, y'know, not having painful anxiety every day. It's a good life goal. We're getting there.
Do you have any tips for others travelling solo with social anxiety or depression?
Check in with your healthcare professional to see if they have any advice for you before you go, especially if they're already aware of your symptoms. If you take medication, make sure to handle this before your departure.

Budgeting extra for rest days, private rooms or self-care is a good idea – yep, even if you're a budget backpacker. I learned this the hard way!

Don't feel bad when you need to rest or take a few days in a tiny city simply sitting in cafes and eating local food and watching movies in bed for most of the day. Take a kindle or device to watch Netflix on. Download the Calm app or your favourite music and go spend a day in nature. Doesn't sound too bad, huh?

I used to force myself into activities when I felt terrible. Now I get myself healthy first and then go out and enjoy the world. I enjoy those rest days much more now I preempt them rather than overworking myself.
You recently mentioned being diagnosed with ADHD. How does this impact your life and travels?
ADHD is –

I just came back to this after attempting to finish it yesterday and this is as far as I got with this question. ADHD is – ? Haha. Yep, that's accurate.

Again, it affects similar things whether in day-to-day life or travel. I guess it's the obvious stuff: organisation, trying to not lose your belongings (or get lost yourself), potential issues meeting new people etc. It's tiring for everyone but flat-out exhausting for many ADHD brains.
Over-stimulation and sensory issues can 100% lead to burnout, too. I now understand I'm burnt out about 50% of the time on the road, which means to enjoy travelling I need a LOT of rest days. Sometimes I'll be glued to the bed, totally exhausted, and if I don't give myself that time, it can take months to recover later.

That's why I can't solo travel in NZ or Australia. The hostels and buses will leave me burnt out but I can't afford to spend crazy amounts of money just to sit in bed. I think I'd do better on a road trip.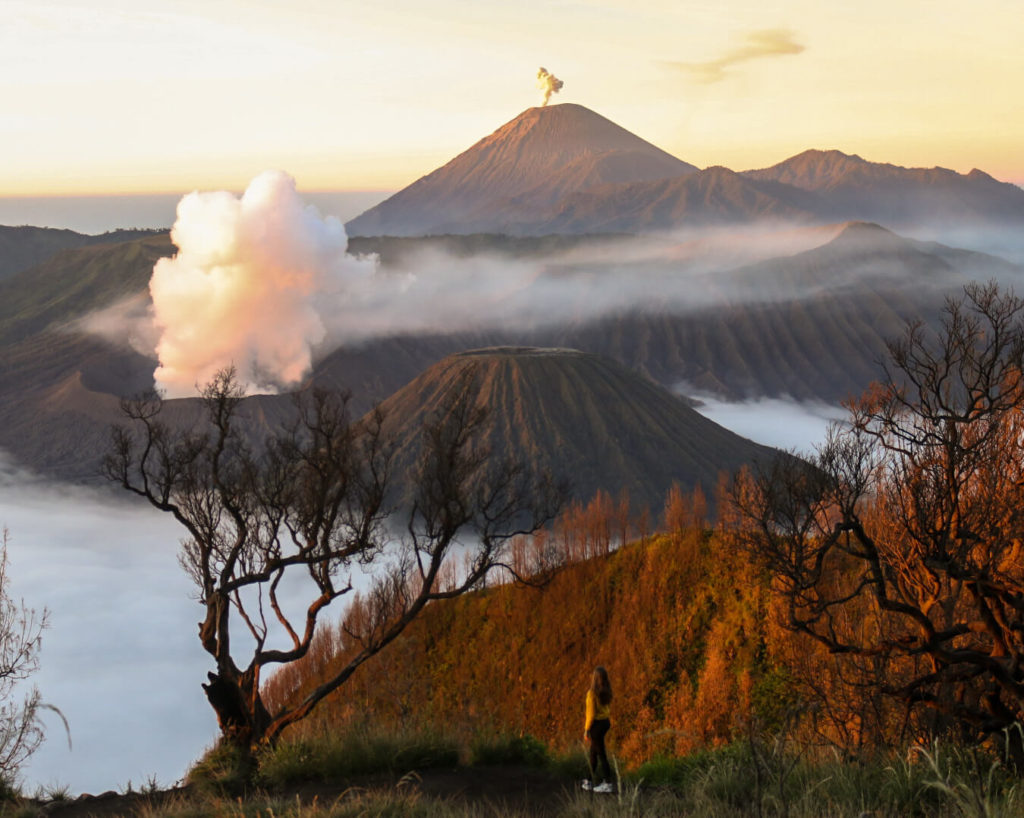 Less obvious aspects of ADHD? Well, combined with other issues, I am unable to ride a bike or drive. Never could. So that's definitely affected my ability to get about in countries such as Vietnam or New Zealand.

It used to get me down when I couldn't partake in certain activities but now I manage my expectations. Working in Auckland, any day trip is such a bonus. If I can't get out to the sites I've dreamt of since I was ten years old… that's okay. I'll come back another day. It's still a dream, waiting for me.

We'll see. 🙂
Would you like to keep travelling solo in the future?
Yeah for sure! Even in the parallel universe in which I'm attractive to potential menfriends, I'd still want to solo travel.

I have this ideal of finding home and becoming a local travel expert while publishing short stories, but still doing a little solo adventure every year to challenge myself. Or maybe meet up with other solo female or neurodivergent travellers. I think I'd enjoy solo travel more if 'alone' wasn't my default setting.

Is this answer what manifesting is? If this is all comes true, do I need to pay a $60 fee to wheregoesrose? And if it doesn't come true, can someone please provide me with some life advice and an emotional support pig?

Note from Rose – yes, pay up 😉 The pig is an extra $50!
It's so hard to make plans at the moment. Imagining the world is safe to travel again, what's next for you?
I'm definitely the sort to play it by ear so, in this case, I haven't really thought about where I'd visit next – my attention has been more taken up by extending my visa. If that expires soon then… we'll see.

But all going well, I can stay in Auckland a bit longer, build up my knowledge of this city and find the hidden trails within the surrounding areas.

I'd also like to do a hug in 2021. Do you remember those? That'd be epic.
Read Cassie's blog, Cassie the Hag, and follow her on Instagram and Twitter.
Thanks for reading my interview with Cassie! I hope to make these interviews a regular feature so if you're a solo traveller and want to discuss the best things about solo travel or the challenges of travelling alone, drop me an email at [email protected]; I'd love to interview you.

Check out the feature I did recently with Beth, a follower of mine who has been cooking her way through the alphabet!

My other solo travel guides:
Liked this? Check out my travel interview with Lucy of Absolutely Lucy as we chat heartbreak, life changes and solo travel, and my interview with solo traveller & travel journalist, Lola Mendez.

Pin it for later!