If you're unsure about solo travel in Mexico, I'm here to guide you, answer any questions you may have and, hopefully, persuade you! After six months, I understand what travelling to Mexico alone as a woman is like.
Good things about solo travel in Mexico
1. It's a popular place with foreign travellers so you'll meet loads of other people doing the same thing as you.

2. There are hostels in abundance so you'll always have a safety net during solo female travel in Mexico. Hostels are a great way to make new friends which is one of the best things about travelling solo in my opinion!

3. It's affordable. You don't have to worry about blowing the budget by booking a hotel room for one.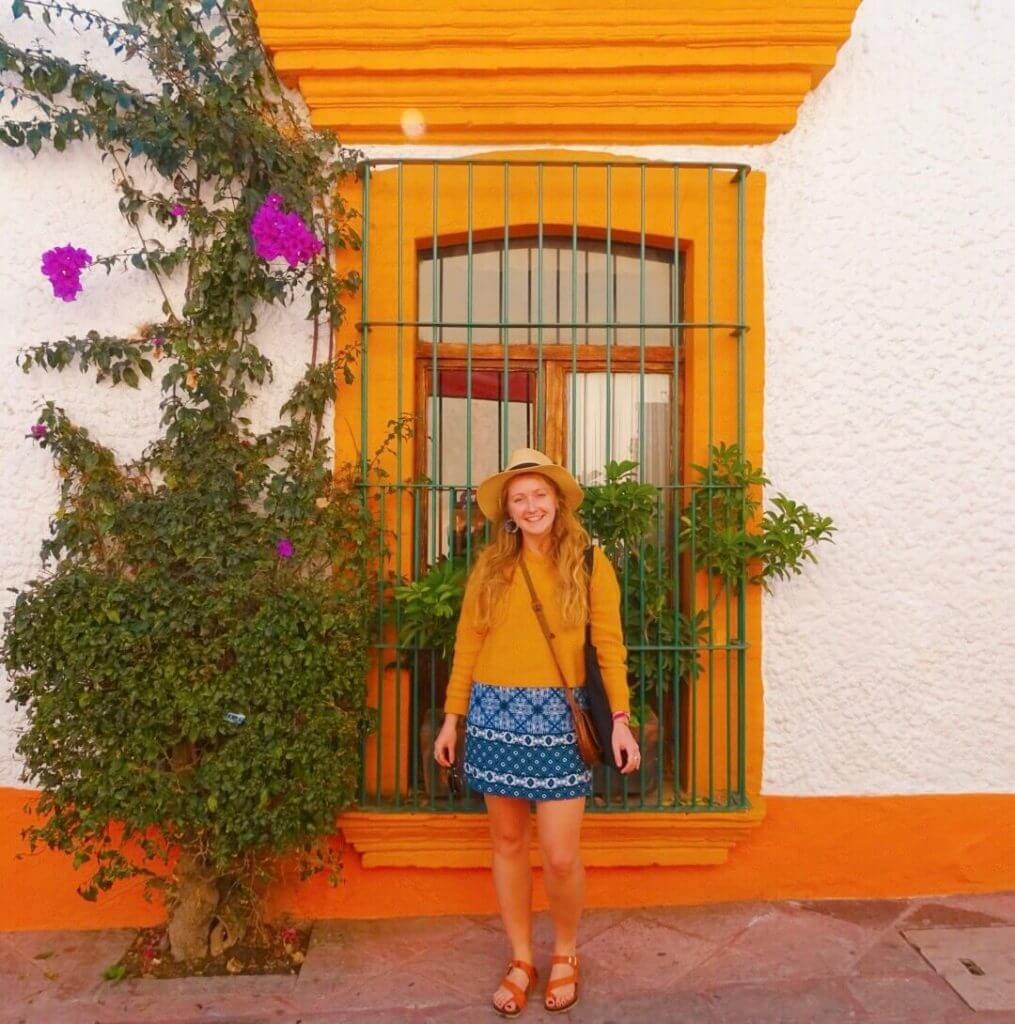 Challenging things about solo travel in Mexico
1. In the same way as solo travel in Cuba, it's tricky to get by if you don't speak Spanish. But it's not game over: download the Google Translate app and pack a Latin American Spanish Phrasebook & Dictionary.

2. People have a tendency to be negative about travel to Mexico (mainly as a result of US media I think). One of the problems with solo female travel is people critiquing your decision to travel somewhere alone. Ignore female travel myths about Mexico and stick to your guns; you got this!
Is Mexico safe for solo female travellers?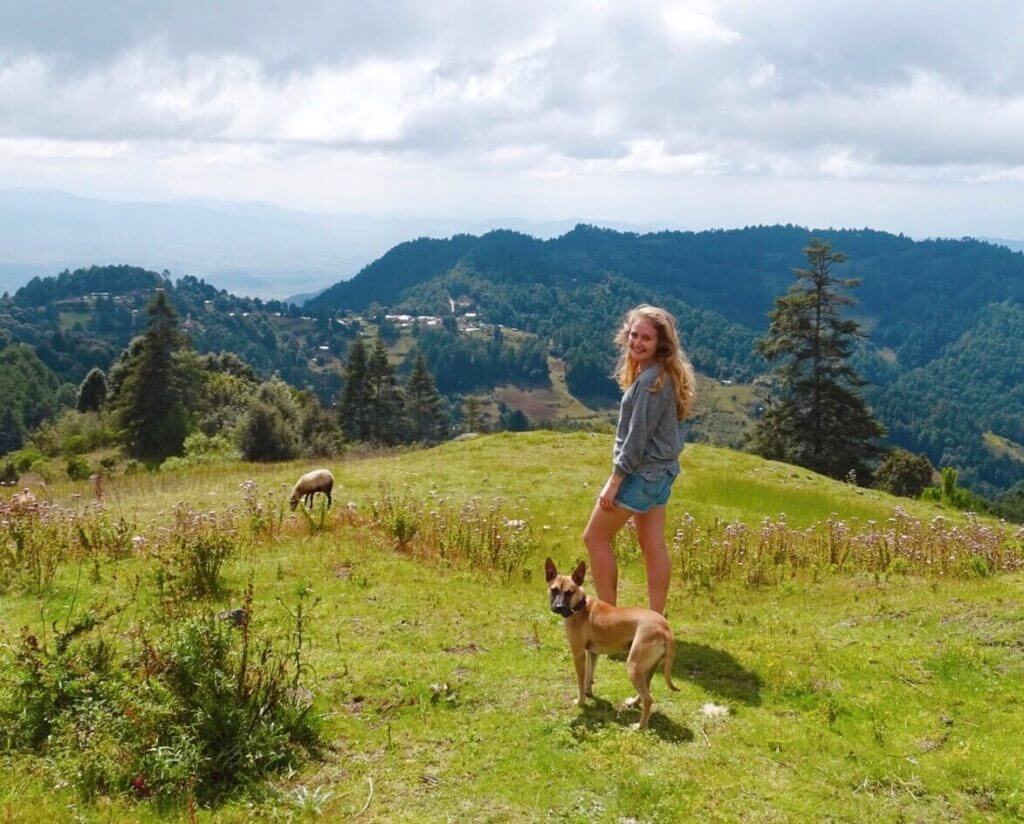 In terms of minor crimes like pickpocketing, yes there is a bit of this. It usually occurs in busy and crowded areas like markets.

When it comes to solo female travel in Mexico City, there are areas you'll want to avoid, as well as areas where you should go while keeping an eye on your bag. It's nothing that doesn't exist around major cities in Asia, Europe and the US.

In answer to the question, is Mexico safe?, well no – nowhere in the world is truly 100% safe. There are always threats to women (even without them leaving their homes). However, in terms of your solo trip to Mexico, there are no threats so severe that you can't have a fantastic and trouble-free trip. I'm proof of that!
Tours in Mexico
Not quite ready for solo travel in Mexico? There are pros and cons to group tours vs solo travel but they certainly offer extra security. One option is to take a short introductory tour then go solo afterwards.

My favourite tour operator is G Adventures, an ethical company partnering with locals. They offer 18-30-something tours which are fast-paced and budget-friendly, as well as classic tours and National Geographic adventures.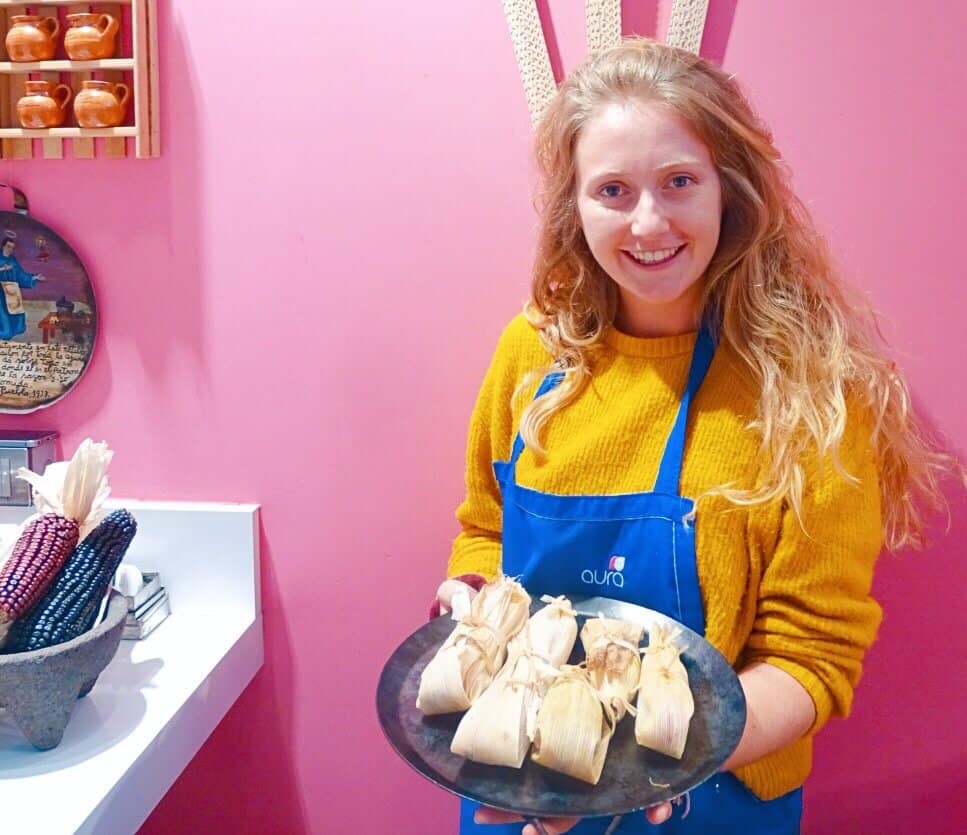 Accommodation for female travellers in Mexico
Mexico has abundant options when it comes to accommodation. You'll find options for all budgets and styles from backpacker hostels to resorts and 5* hotels. Here's a quick review of the best types of accommodation for solo travel in Mexico.

Hostels: Mexico has plenty of decent hostels; you'll find several in each city. These are colourful and comfy places to meet other people when travelling solo.

Some of my favourite hostels include Casa Pepe in Mexico City, Casa de Dante in Guanajuato, Hostal Hospedarte in Guadalajara, Hostal Central in Oaxaca and Tower Bridge in Puerto Escondido.

Airbnbs: There's so much choice when it comes to Airbnbs in Mexico and you'll great value. The hosts I've stayed with have been incredibly friendly and taken me around on tours and to their favourite restaurants.

Hotels: I'm not much of a hotel person but there are plenty of great options if you prefer the comfort of a hotel over hostels. Browse options on Booking.com. I use this booking platform a lot as they also have private apartments and hostels; it's a great way to browse all the options in one go. After a few bookings, you qualify for discounts, free breakfasts and room upgrades.

Housesitting – for free accommodation, housesitting in Mexico is a great idea! The premise here is that you stay in a local's home while they're out of town. In exchange for looking after their home and sometimes pets, you get a cosy home from home!
How to dress for solo travel in Mexico
There's no strict dress code for solo female travel in Mexico. Like anywhere, the more conservative you dress, the less attention you'll receive.

In Mexico City, locals tend to wear jeans and puffer jackets even in weather I'd describe as warm. It's just a different perception of the temperature. Nothing bad will happen if you wear shorts and dresses but you'll look like a tourist. It depends how much you want to blend in.

When it comes to beach areas and more touristic places like Tulum, you can really wear whatever you want. It's warm so I'd suggest whatever you wear at the beach at home.
Best time of year to visit Mexico
While it depends on your destination, the best time to visit Mexico is usually considered November to April. Temperatures are manageable and there's almost no rain.

From April, temperatures pick up before the rainy summer months. Rains can be quite severe and tail off by September. If you don't mind the rain, you can still visit through this season. Everything is beautifully lush and green.

If you're not a fan of spring breakers and higher prices, avoid touristic areas like Cancun during March and April. You should also check if you're visiting during a Mexican national holiday. During these, popular towns and cities are so packed you can barely move!
Safety tips for solo female travel in Mexico
Don't walk at night
As a general rule, it's best not to walk alone at night in Mexico. In places like Oaxaca and safe neighbourhoods like Condesa in Mexico City, you'll likely be fine but it's best to air on the side of caution. Hop in an Uber once it gets dark.
Get travel insurance
An essential for solo travel in Mexico (and anywhere for that matter) is travel insurance. I use True Traveller (for UK & Europe residents) which covers both gadgets and pre-existing conditions. They'll still insure you if you're already travelling which is quite rare. Get a quote.

For travel insurance for other nationalities, I recommend Hey Mundo and for long-term digital nomad travellers, I suggest Safety Wing.
Check neighbourhoods before visiting
Have a general idea of your surroundings. For example, there are some neighbourhoods to avoid in Mexico City like Doctores. While it's unlikely you'll wander into them as they're generally far from tourist areas, it's best to be safe.

The same goes for other areas of Mexico. You're never going to accidentally stumble 500 miles into a cartel area but it can't hurt to Google a new city's safety ranking before visiting.
Don't drink tap water
You're likely to get very sick if you drink tap water in Mexico. Instead, buy bottles and check they're sealed or, better for environmental reasons, bring a reusable water bottle that you can fill up with filtered water (your accommodation will have this) or a filtering water bottle which sterilizes water for safe consumption.
Solo Mexico City tips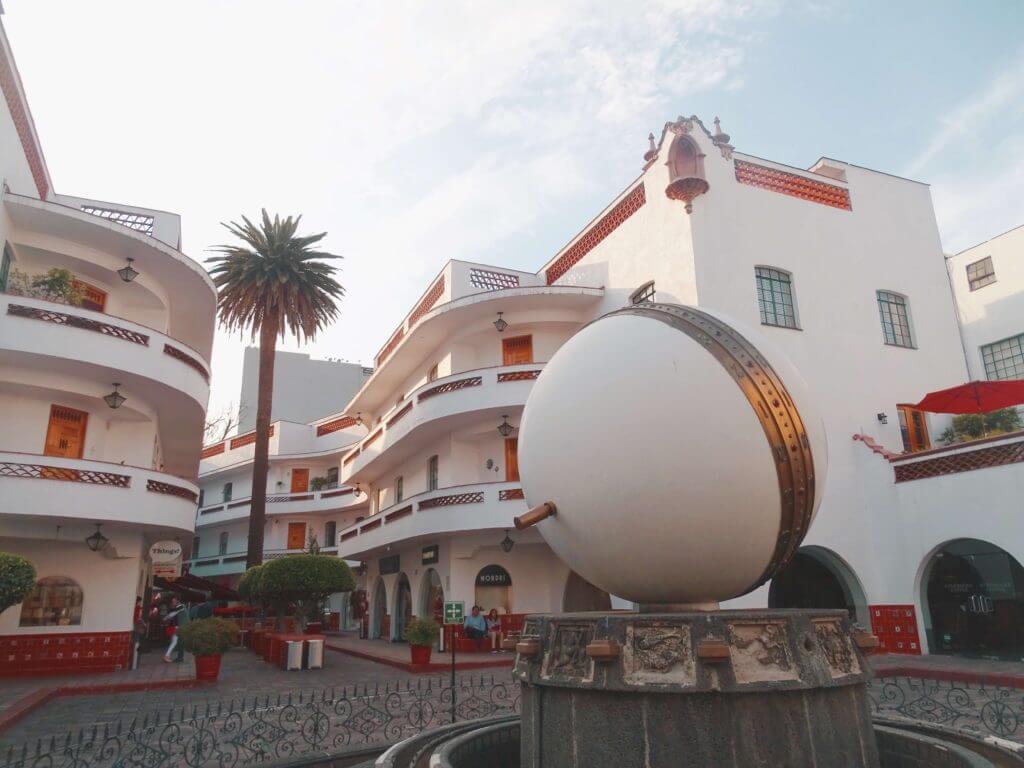 Best places in Mexico for solo female travel
The sheer volume of awesome destinations has to be my favourite thing about travelling in Mexico. As my friends in Mexico City and I always say, you could live in Mexico for years and not make it everywhere. My favourite places to travel alone in Mexico include:
Puebla city
Tepoztlán, Morelos
Taxco, Guerrero
Guadalajara, Jalisco
San Miguel de Allende, Guanajuato
Guanajuato city
Oaxaca
Puerto Escondido, Oaxaca
Puerto Vallarta, Jalisco
Another well-known beach town in Central Mexico is Puerto Vallarta in Jalisco state. Popular on the travel trail after visiting Guadalajara, it's a great place to relax, party or splash some cash during a luxurious beach break.

As well as beautiful beaches, the Old Town is easy to explore on foot and there's fantastic local cuisine, dive opportunities and an LGBT+-friendly scene. PV is a popular American and Candian holiday hotpsot so prices are high; backpackers will prefer nearby Sayulita and San Pancho along the Nayarit Riveria (in Nayarit state rather than Jalisco) for boho, backpacker vibes and great surf.
Merida, Yucatan
Mexico solo travel itinerary
It really depends on how much time you have but here are a couple of suggested 2 week Mexico solo travel itineraries:

2 weeks in Southern Mexico:

Days 1-5: Mexico City

Days 6-7: Puebla. Don't miss Calle de Dulces!

Days 8-12: Oaxaca

Days 12-14: Puerto Escondido. Finish with some beach chills!

2 weeks in Central Mexico:

Days 1-5: Mexico City

Days 6-7: San Miguel de Allende. Eat at San Augustin Chocolates & Churros!

Days 8-10: Guanajuato

Days 11-14: Guadalajara

2 weeks in the Yucatan

Day 1: Arrive in Cancun and head to Holbox

Days 2-4: Holbox

Days 5-6: Vallodolid

Day 7: Chichén Itzá and Izamal

Days 8-10: Merida

Days 11-14: Bacalar.

Note – my preference is avoiding very touristic places like Cancun and Tulum but that's up to you.
What to budget for solo travel in Mexico
Mexico is great for affordability although it's certainly increased in price in the last few years. But if you eat street food and stay in hostels, it's manageable on a budget.

However, if you stay in stylish areas of Mexico City like Roma or Condesa, or basically anywhere in Tulum or Cancun for that matter, it's not that cheap at all.
Budget for accommodation: If you stay in hostels, you can spend $12-20 a night on accommodation. To stay in basic hostels or private rooms in shared Airbnbs, I would budget $15-30 per night instead. Private Airbnbs and rooms in nicer hotels usually start around $40 a night.

Budget for food: If you love Mexican street food as much as me, you can spend your entire trip eating street food for $2 a meal.

If you eat in local restaurants, expect to spend 70-100 pesos per main dish. Keep an eye out for restaurants with comida corrida ('food on the run') meals which often include two courses and a drink for around 100 pesos ($5).

If you consume world cuisine, brunch, cocktails and speciality coffees, well…. get ready to spend almost the same you would at home!
Día de Muertos (Day of the Dead)
Mexico City Alebrijes Parade