This post may contain affiliate links to things like tours, hotels, Amazon associates and products. These help me earn a small commission at no additional charge to you.
If you're unsure about solo travel in Mexico, I'm here to guide you, answer any questions you may have and, hopefully, persuade you! After six months, I understand what travelling to Mexico alone as a woman is like.
MEXICO ESSENTIALS

Accommodation: Booking.com / Hostelworld / Airbnb

Copy of Lonely Planet Mexico

Activities: GetYourGuide / Viator

Food tours: Eatwith

Getting around: Rentalcars.com / Busbud

Insurance: World Nomads
Thinking of solo female travel in Mexico? Pin this for later!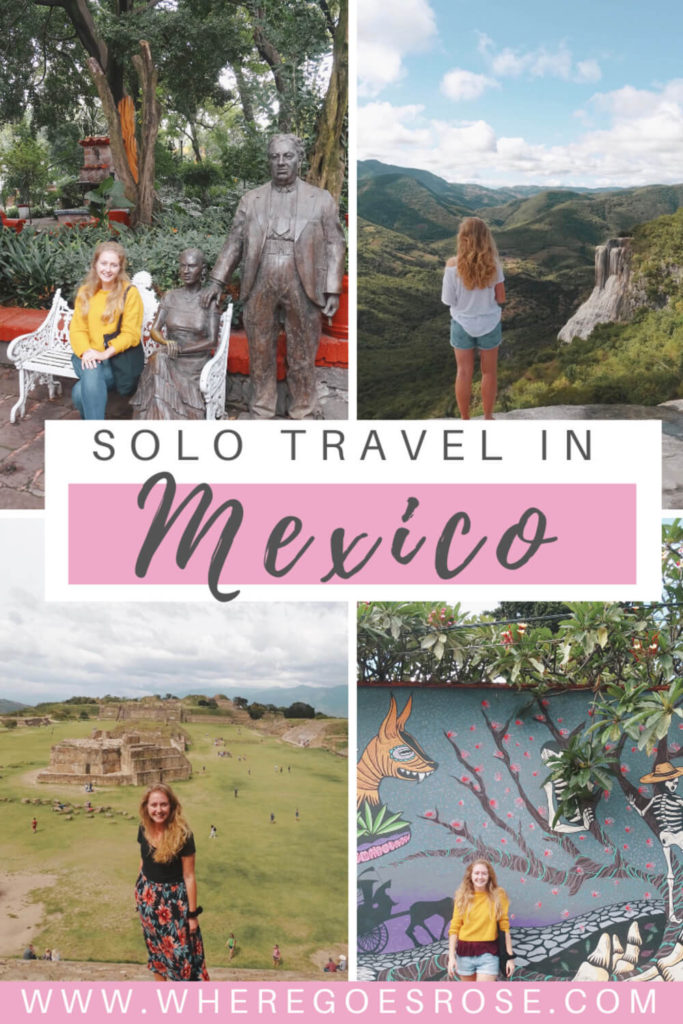 Is Mexico safe for solo female travellers?
Yes, Mexico is safe for solo female travellers. I've recently put together guides on solo female travel in South Africa and solo female travel in India. Although I loved travelling in both places, I'll admit they have their safety concerns.

I'm not saying nothing bad ever happens in Mexico but I am saying that it's overall a fantastic place to travel solo with far fewer concerns for females than either India or South Africa. As long as you are sensible, it is safe to solo travel in Mexico.
For first-time solo female travellers, I'd always suggest starting out somewhere easy like Europe or Southeast Asia. In an ideal world, I'd say save Mexico until you've got your confidence up in those places. However, if you're really keen to, it's still doable for a first-timer if you have your wits about you and follow advice.

If you've travelled alone before then you'll have no issues. I hope these solo female travel tips for Mexico will guide you during your trip.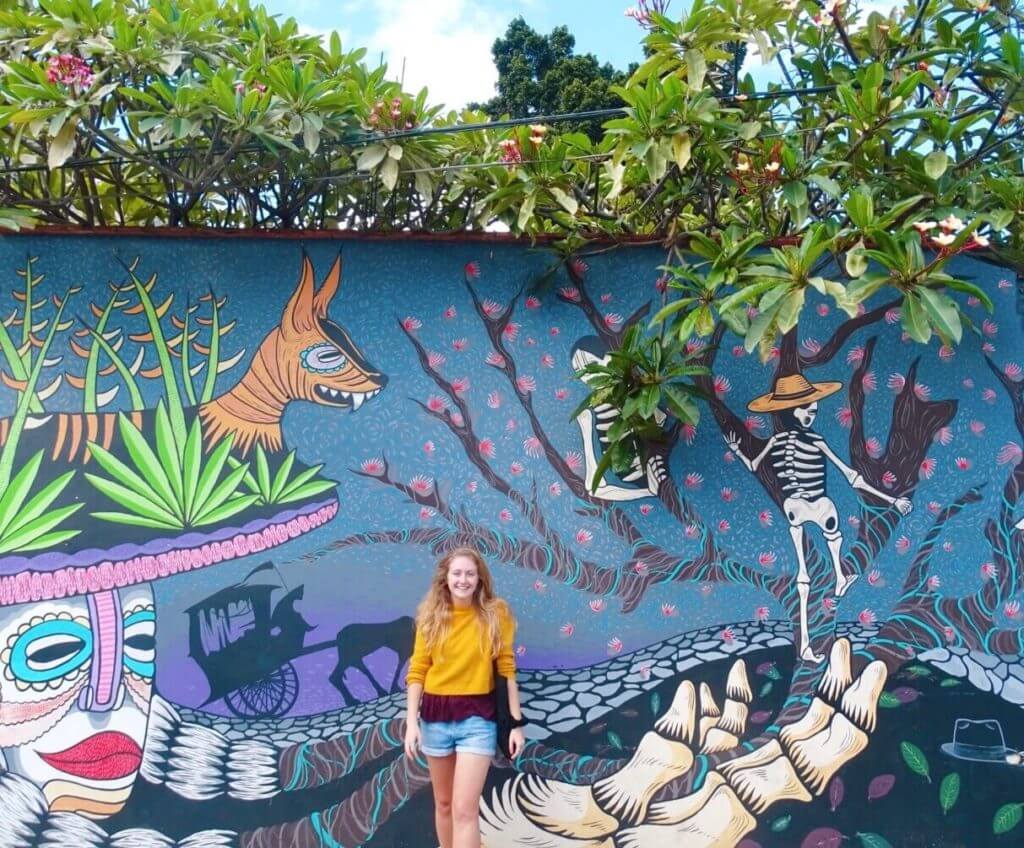 Good things about solo travel in Mexico
1. It's a popular place with foreign travellers so you'll meet loads of other people doing the same thing as you.

2. There are hostels in abundance so you'll always have a safety net during solo female travel in Mexico. Hostels are a great way to make new friends which is one of the best things about travelling solo in my opinion!

3. It's affordable. You don't have to worry about blowing the budget by booking a hotel room for one.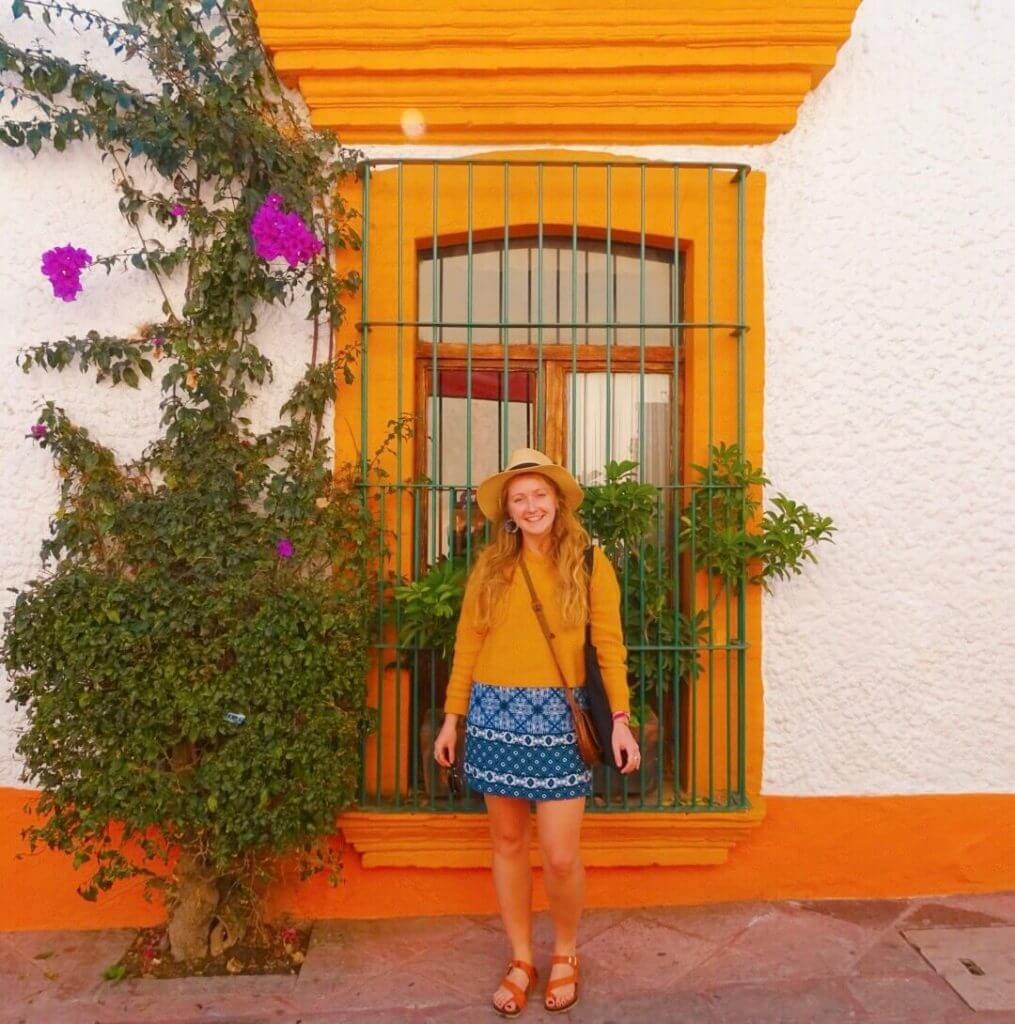 Challenging things about solo travel in Mexico
1. In the same way as solo travel in Cuba, it's tricky to get by if you don't speak Spanish. But it's not game over: download the Google Translate app and pack a Latin American Spanish Phrasebook & Dictionary.

2. People have a tendency to be negative about travel to Mexico (mainly as a result of US media I think). It's one of the challenges of solo female travel when people critique your decision to travel somewhere alone. Ignore female travel myths about Mexico and stick to your guns; you got this!
Is Mexico safe for solo female travellers?
Let's get this out of the way: I hate people banging on about cartels and drugs. I find TV shows and Netflix series from the US so small-minded when depicting Mexican people.

Areas of Mexico with cartels and issues relating to the drugs trade are far removed from tourist areas. They're typically in the Northern states where you'll have no reason to visit since they don't have any tourist attractions.

Around Central and Southern Mexico and the Yucatan Peninsula, there's a clear tourist trail with countless safe and charming towns and cities. Basically, don't stress about issues that won't affect you in areas you won't go to!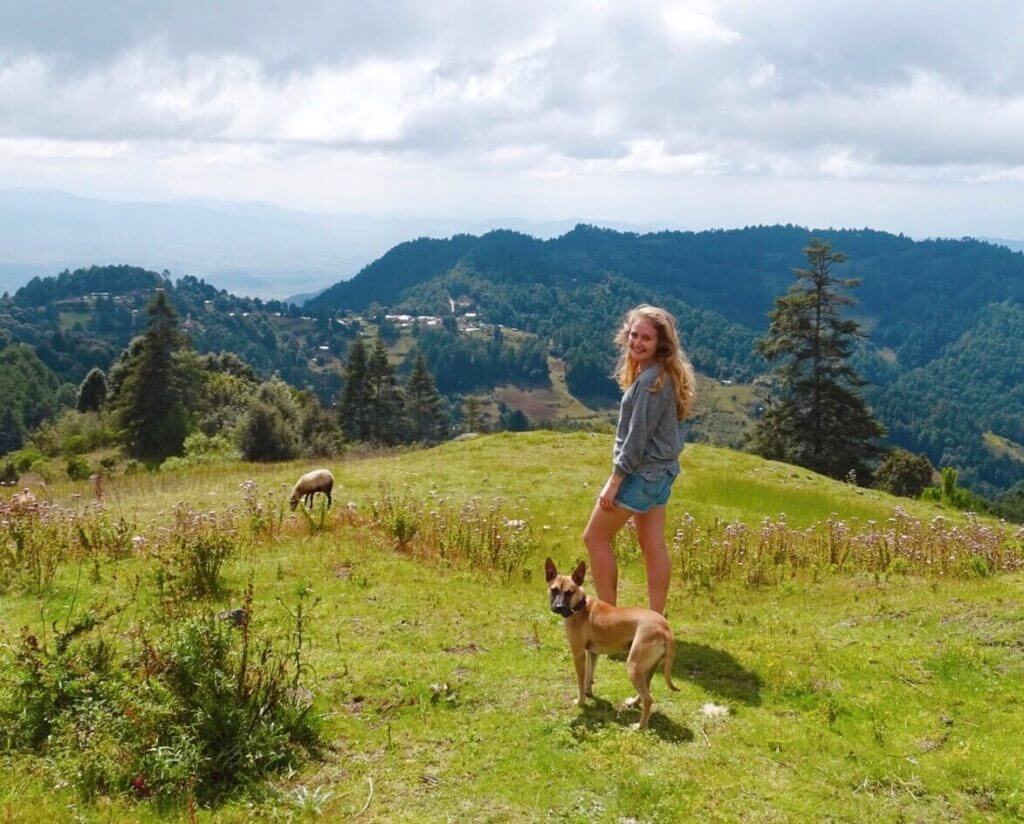 In terms of minor crimes like pickpocketing, yes there is a bit of this. It usually occurs in busy and crowded areas like markets.

When it comes to solo female travel in Mexico City, there are areas you'll want to avoid, as well as areas where you should go while keeping an eye on your bag. It's nothing that doesn't exist around major cities in Asia, Europe and the US.

In answer to the question, is Mexico safe?, well no – nowhere in the world is truly 100% safe. There are always threats to women (even without them leaving their homes). However, in terms of your solo trip to Mexico, there are no threats so severe that you can't have a fantastic and trouble-free trip. I'm proof of that!
Tours in Mexico
Not quite ready for solo travel in Mexico? There are pros and cons to group tours vs solo travel but they certainly offer extra security. One option is to take a short introductory tour then go solo afterwards.

My favourite tour operator is G Adventures, an ethical company partnering with locals. They offer 18-30-something tours which are fast-paced and budget-friendly, as well as classic tours and National Geographic adventures.
How to get around in Mexico
Mexico is an easy country to travel internally. The best ways for solo female travellers in Mexico to get around include:

Buses – I've always been impressed with the bus network in Mexico. There are a few main networks like ADO which are pretty upmarket. Your ticket usually includes snacks, a drink and access to an entertainment service via the screens on the back of each seat. Bus travel isn't as cheap as other places I've travelled like Southeast Asia; a 4-hour bus usually averages around $40.
To book buses in Mexico, I use Busbud.
Colectivos – these mini vans are an affordable, local option that you can take for short distances. Knowing some Spanish will go a long way when using these.

Internal flights – these are really cheap in Mexico, sometimes cheaper than buses. I generally avoid flying internally for environmental reasons but sometimes it's too tempting. Coming back to Mexico City from Oaxaca, it was a choice between a $40 two-hour flight or a $60 bus that would take 18 hours.

There are several budget airlines in Mexico like Aeroméxico I use Skyscanner to compare and book flights.
BlaBlaCar – some people may have safety reservations about shared car rides but I've personally taken BlaBlaCar while travelling as a solo female in Mexico and felt safe. I've travelled from Mexico City to Guadalajara, Tepoztlán and Queretaro and each time I made friends with the drivers and saved money compared to the bus.
Taxis – in cities, always take Uber when you can. The regular taxis in Mexico City don't have the best safety reputation, plus they're more expensive than Uber. I always take Uber or UberPool as soon as it gets dark in Mexico.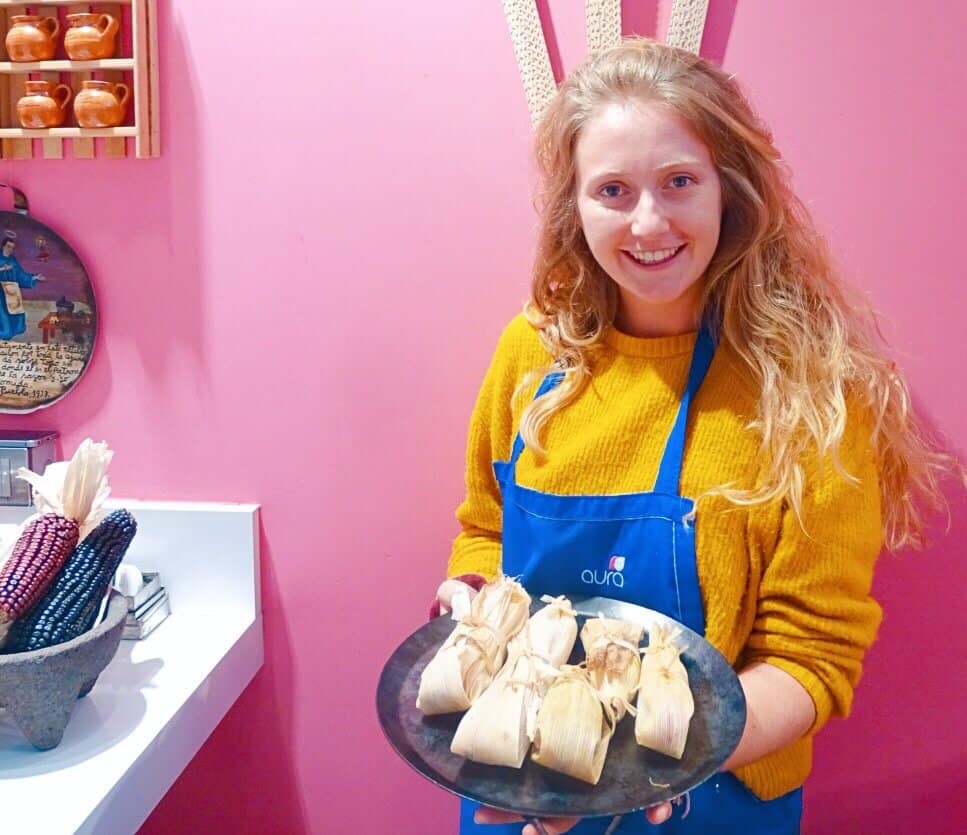 Accommodation for female travellers in Mexico
Mexico has abundant options when it comes to accommodation. You'll find options for all budgets and styles from backpacker hostels to resorts and 5* hotels. Here's a quick review of the best types of accommodation for solo travel in Mexico.

Hostels: Mexico has plenty of decent hostels; you'll find several in each city. These are colourful and comfy places to meet other people when travelling solo.

Some of my favourite hostels include Casa Pepe in Mexico City, Casa de Dante in Guanajuato, Hostal Hospedarte in Guadalajara, Hostal Central in Oaxaca and Tower Bridge in Puerto Escondido.

Airbnbs: There's so much choice when it comes to Airbnbs in Mexico and you'll great value. The hosts I've stayed with have been incredibly friendly and taken me around on tours and to their favourite restaurants.

Hotels: I'm not much of a hotel person but there are plenty of great options if you prefer the comfort of a hotel over hostels. Browse options on Booking.com. I use this booking platform a lot as they also have private apartments and hostels; it's a great way to browse all the options in one go. After a few bookings, you qualify for discounts, free breakfasts and room upgrades.
How to dress for solo travel in Mexico
There's no strict dress code for solo female travel in Mexico. Like anywhere, the more conservative you dress, the less attention you'll receive.

In Mexico City, locals tend to wear jeans and puffer jackets even in weather I'd describe as warm. It's just a different perception of the temperature. Nothing bad will happen if you wear shorts and dresses but you'll look like a tourist. It depends how much you want to blend in.

When it comes to beach areas and more touristic places like Tulum, you can really wear whatever you want. It's warm so I'd suggest whatever you wear at the beach at home.
Packing for female travel in Mexico
The first Mexico packing tip that might surprise you – Mexico isn't always hot! Or even mild. Sometimes it can be downright cold especially in hilly regions of Central Mexico. I remember falling asleep watching my breath on the air in Guanajuato and cursing my lack of extra layers.

The same can be said for Mexico City which drops below 0 in the winter months. Knowing what to pack for Cancun won't help you in the capital!

Make sure to pack jeans and a jacket unless you're visiting in the summer or sticking to the Yucatan Peninsular.

It's easy to get laundry done in Airbnbs and lavanderia (laundrettes) so don't pack too much. This is my recommended packing list for a week's female travel in Mexico:
1 x casual dress
1 x shorts
6 x tops
1 x jeans
1 x jacket / sweater
3 x shoes: comfortable city shoes, sandals and beach shoes
1 x night out outfit
2 x swimwear
1 x beach shoes
7 x underwear.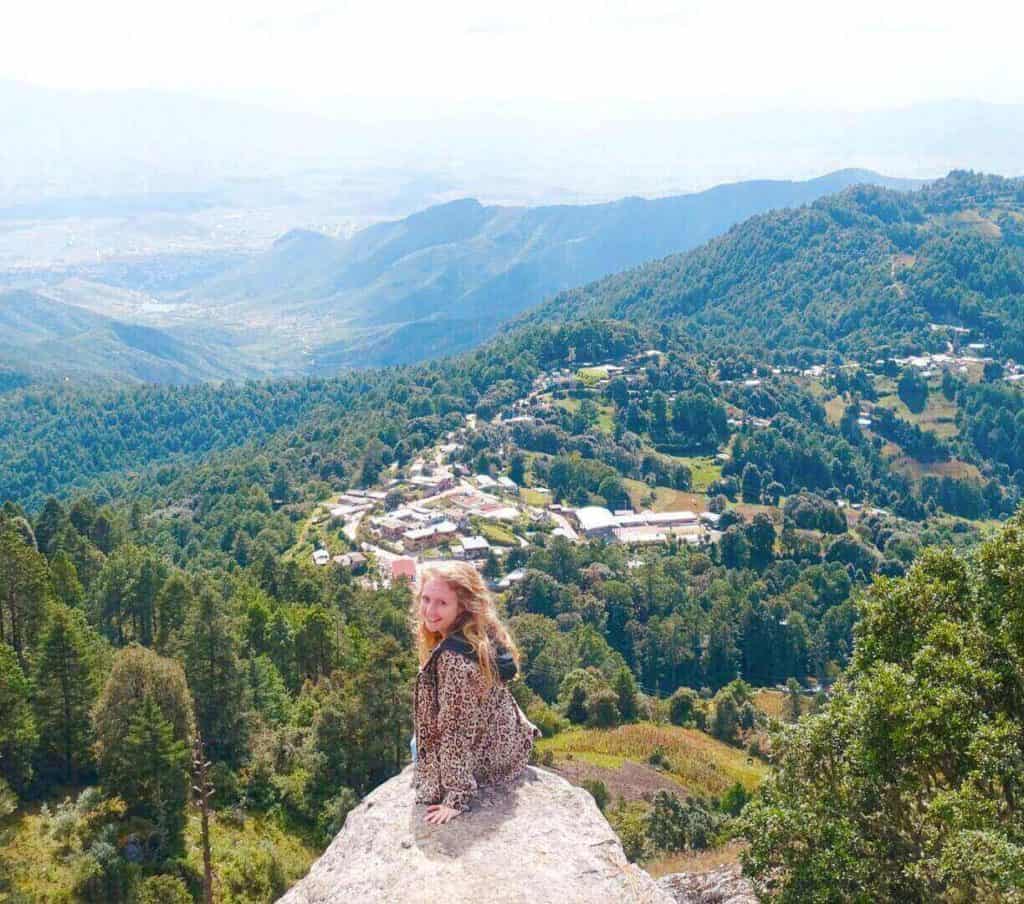 Best time of year to visit Mexico
While it depends on your destination, the best time to visit Mexico is usually considered November to April. Temperatures are manageable and there's almost no rain.

From April, temperatures pick up before the rainy summer months. Rains can be quite severe and tail off by September. If you don't mind the rain, you can still visit through this season. Everything is beautifully lush and green.

If you're not a fan of spring breakers and higher prices, avoid touristic areas like Cancun during March and April. You should also check if you're visiting during a Mexican national holiday. During these, popular towns and cities are so packed you can barely move!
Safety tips for solo female travel in Mexico
Don't walk at night
As a general rule, it's best not to walk alone at night in Mexico. In places like Oaxaca and safe neighbourhoods like Condesa in Mexico City, you'll likely be fine but it's best to air on the side of caution. Hop in an Uber once it gets dark.
Get travel insurance
An essential for solo travel in Mexico (and anywhere for that matter) is travel insurance. I use World Nomads. Click here to get a quote.
Check neighbourhoods before visiting
Have a general idea of your surroundings. For example, there are some neighbourhoods to avoid in Mexico City like Doctores. While it's unlikely you'll wander into them as they're generally far from tourist areas, it's best to be safe.

The same goes for other areas of Mexico. You're never going to accidentally stumble 500 miles into a cartel area but it can't hurt to Google a new city's safety ranking before visiting.
Don't drink tap water
You're likely to get very sick if you drink tap water in Mexico. Instead, buy bottles and check they're sealed or, better for environmental reasons, bring a reusable water bottle that you can fill up with filtered water (your accommodation will have this) or a filtering water bottle which sterilizes water for safe consumption.
Food and sanitation
I can't lie – I mainly included this section to talk about all my favourite Mexican foods! It's such a fantastic cuisine and totally different to the Westernised version of Mexican food I'd tried in the UK. It's not all about tacos either; there are so many other delicious dishes to try like tostadas, tortas, flautas, gorditas, tamales, churros and more.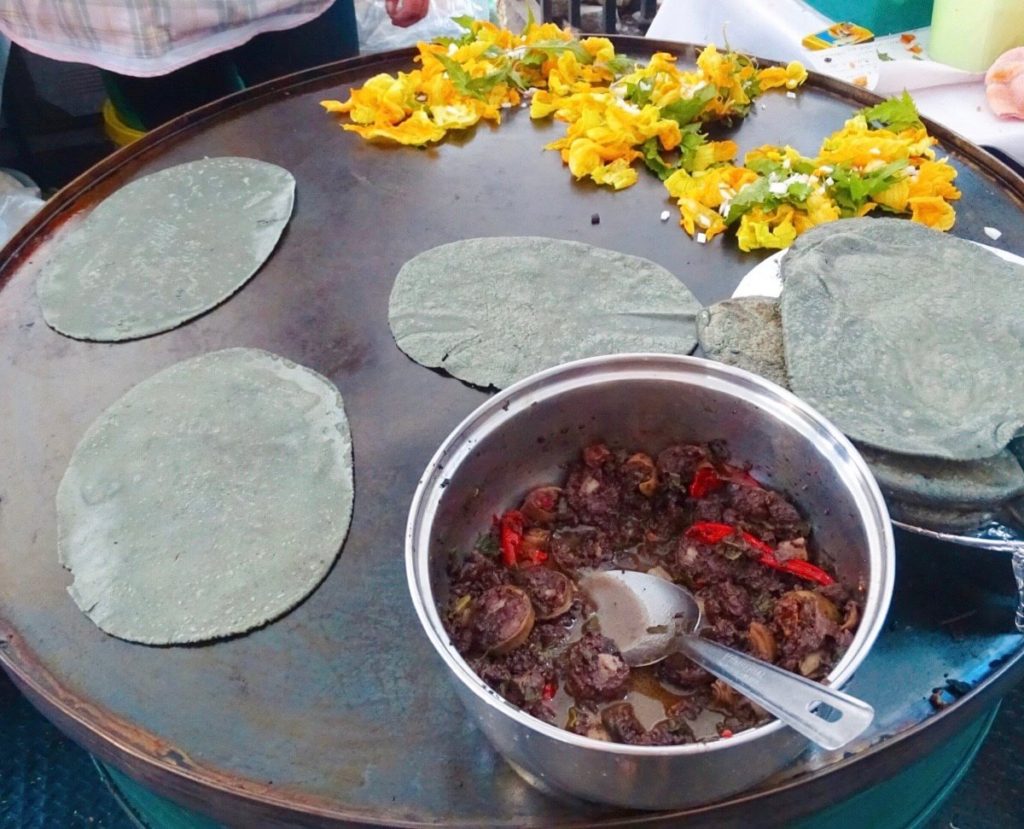 If you're on a short solo trip, it can be hard to squeeze in all the different dishes. I'd suggest signing up for a food tour so you get to try a bit of everything! Take a food tour in Colonia Roma or an adventurous San Juan and Merced markets food tour.

My Mexico City food blogs:
In terms of food safety, I would always suggest eating where's busy as food is less likely to have been sitting around. Sanitise your hands before eating and avoid ice in your drinks.
Solo Mexico City tips
The question on many would-be travellers' lips is, 'Is Mexico City safe for solo female travellers?'

Yes, I absolutely recommend Mexico City for solo female travel! It's a fun, vibrant and cultural city. Like capitals often do, it feels different to the rest of the country, hence why I put together these Mexico City travel tips.

Since many solo travellers to Mexico start their trip in the capital, it's a great way to meet other people to potentially travel around with. Pick a good hostel, like Casa Pepe in the historic centre, to get your solo travels in Mexico off to a good start. Mexico City has great nightlife so it's a fun place to be with a group.
Related read: How to spend 5 days in Mexico City
Best neighbourhoods for solo travel in Mexico City: Stay in Roma Norte or Condesa and wander the tree-lined walkways and pretty parks. The food in Condesa and Roma Norte is worth a trip alone!

Another safe and tourist-friendly neighbourhood is Coyoacan in the south of the city, known for its pretty cobbled streets and famous ex-resident, Frida Kahlo. If you have the budget, Polanco is a swanky area of Mexico City with some cool galleries and museums.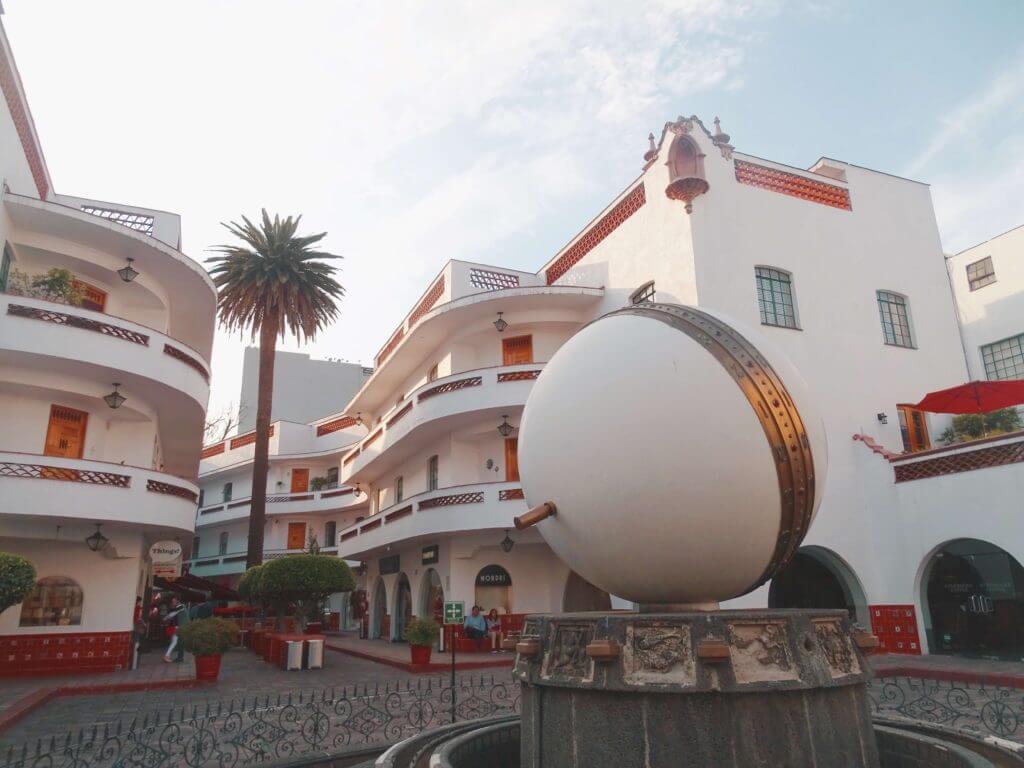 Getting around Mexico City: During the daytime, you can get around using the Metro (underground) and the Metro bus (overground) for just 5 pesos a journey. You just need to buy and top up a Metro card in any station.

To travel around within neighbourhoods, use the Uber app to unlock Jump bikes, the Lime app for Lime scooters, and EcoBici for bicycle hire with generous discounts for weekly or longer passes.

At night, use Uber to get around safely.
Confidence tips for traveling to Mexico City alone as a woman
If you're nervous, stick to areas like Roma, Condesa, Centro and Coyoacan to start with. Avoid Doctors and Tepito completely. Wear a handy bum bag with secure zip in busy areas like Centro and keep a close eye on your belongings in markets.
For an extra confidence boost to get you started, take tours with GetYourGuide or Viator.
Useful items for solo female travel in Mexico
Best places in Mexico for solo female travel
The sheer volume of awesome destinations has to be my favourite thing about travelling in Mexico. As my friends in Mexico City and I always say, you could live in Mexico for years and not make it everywhere. My favourite places to travel alone in Mexico include:
Mexico City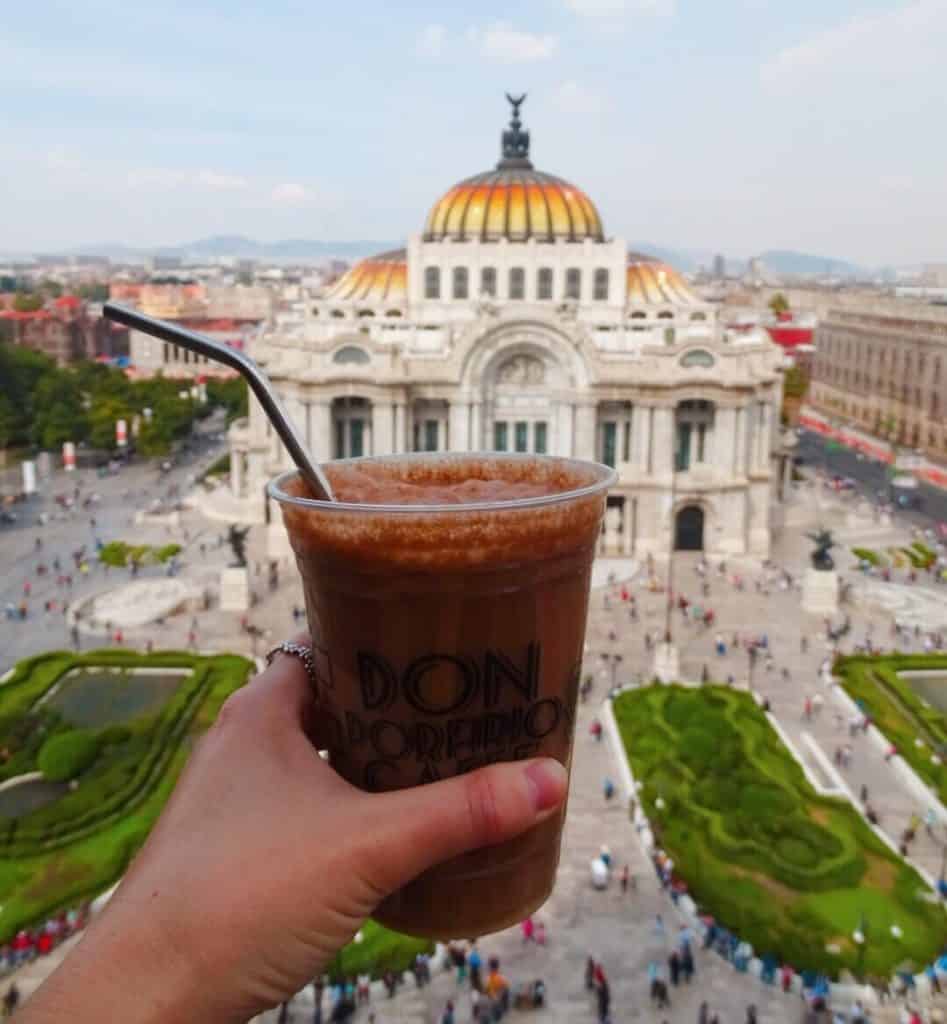 As mentioned above, Mexico City is a good place for solo travel. An optimal amount of time to spend is 5 days in Mexico City.

Things to do in Mexico City for solo travellers include exploring charming suburbs, hipster neighbourhoods, lively markets, historical buildings, art galleries, museums, nightlife, green spaces and world-class cuisine. Don't miss Xochimilco, a neighbourhood known as the Venice of Mexico.
Puebla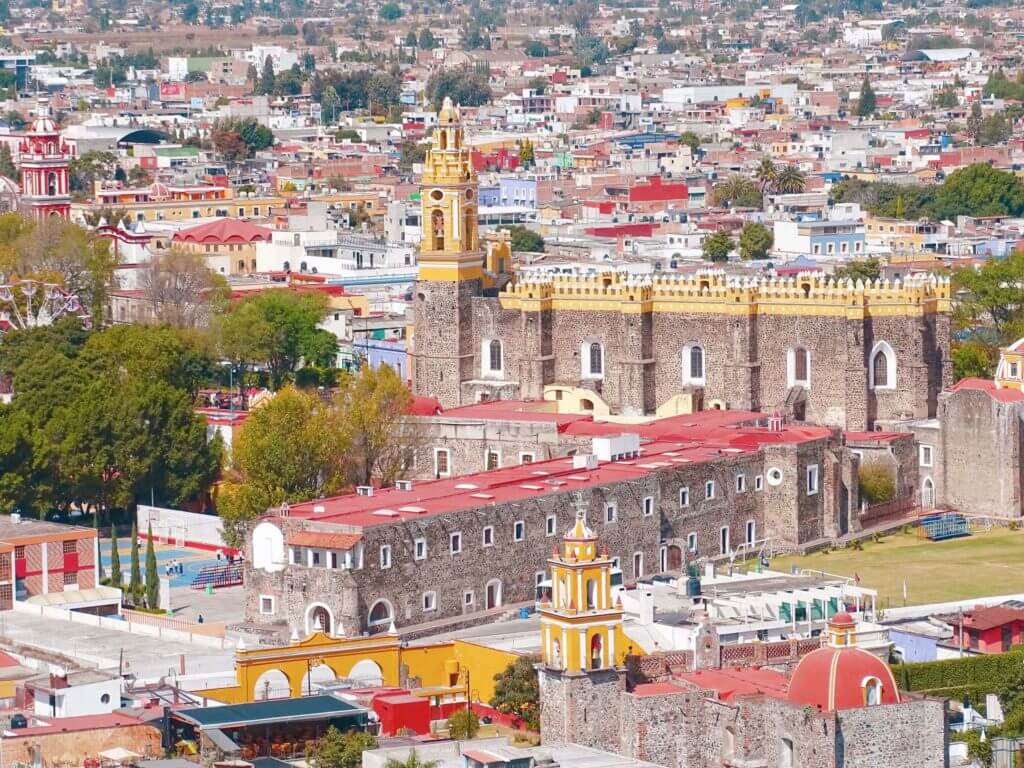 Just two hours drive from Mexico City is Puebla city. This small city is beyond charming and a great base for exploring Puebla state.

My favourite thing about Puebla is definitely Calle de Dulches, in English – Sweet Street! You can browse the dulcherias (sweet shops) and buy delicious confectionaries for a few pesos.

Puebla is a pretty city with open squares, an Artists Quarter and numerous crafts markets and museums. Don't miss the nearby city of Cholula which is famous for its ancient pyramid.
Tepoztlán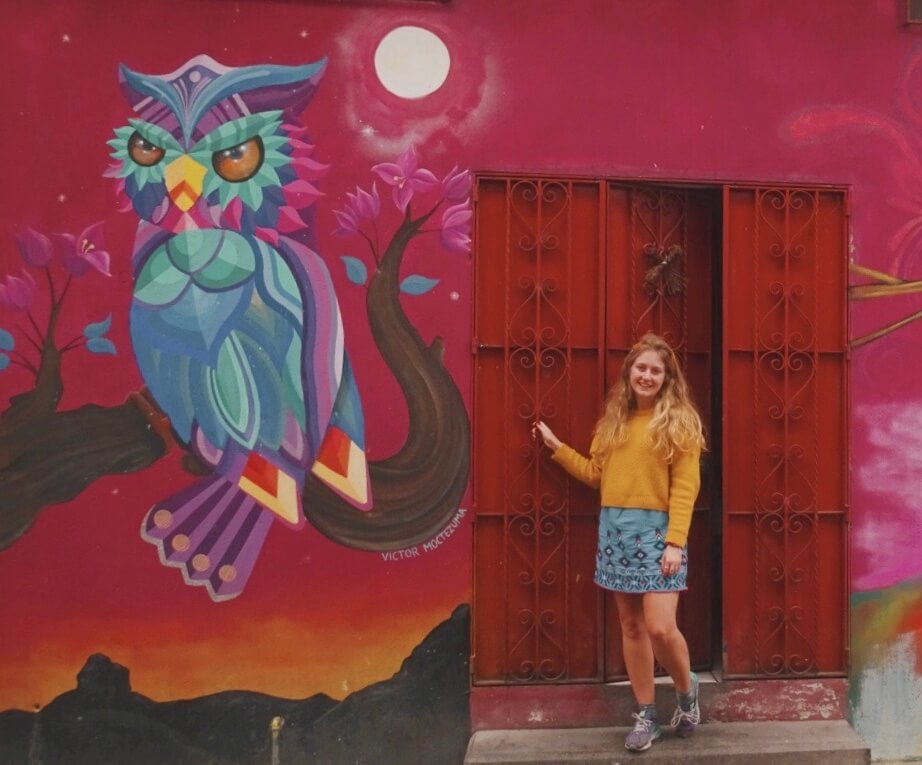 An hour's drive (in good traffic) from Mexico City is this charming town in the state of Morelos. Due to its positive safety rating, it's one of best places in Mexico to travel alone.

As well as some pretty street art, there's loads of amazing food in Tepoztlán including pre-hispanic pink hibiscus and squash burgers in the main market.

The town has historical significance as the renowned birthplace of Mexican god, Quetzalcoatl, and there's an ancient pyramid with lofty panoramic views that you can hike through the woods to reach.

Tepoztlán makes for a great weekend away or mini trip from Mexico City. The hostel scene isn't amazing but EKKO Hostel does the job.
Taxco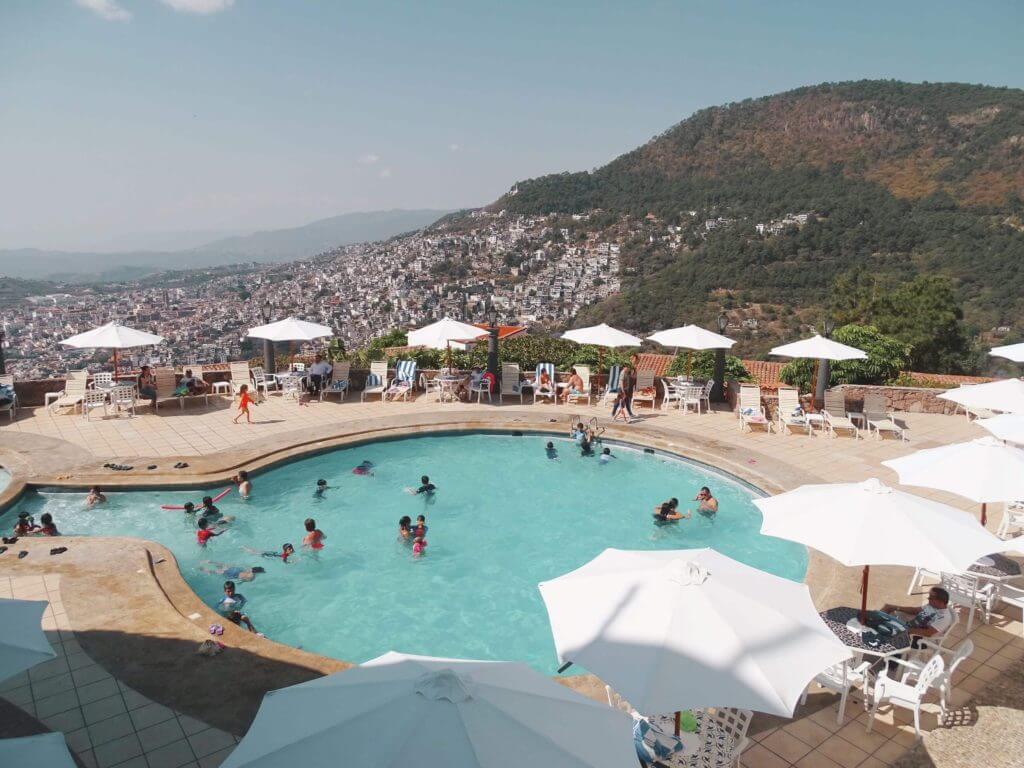 Another of my favourite destinations near Mexico City is Taxco, a charming ex-silver mining city 2.5 hours from the capital. Although I visited with friends, Taxco is known to be very safe so I have no doubt it's a lovely place to visit while travelling solo in Mexico.

It's a stop I'd recommend to relax and unwind rather than party; there are plenty of affordable guesthouses and apartments but no backpacker hostels.

Things to do in Taxco include shopping for silver, eating unique local cuisine and taking the cable car to Hotel Montetaxco (pictured).
Guadalajara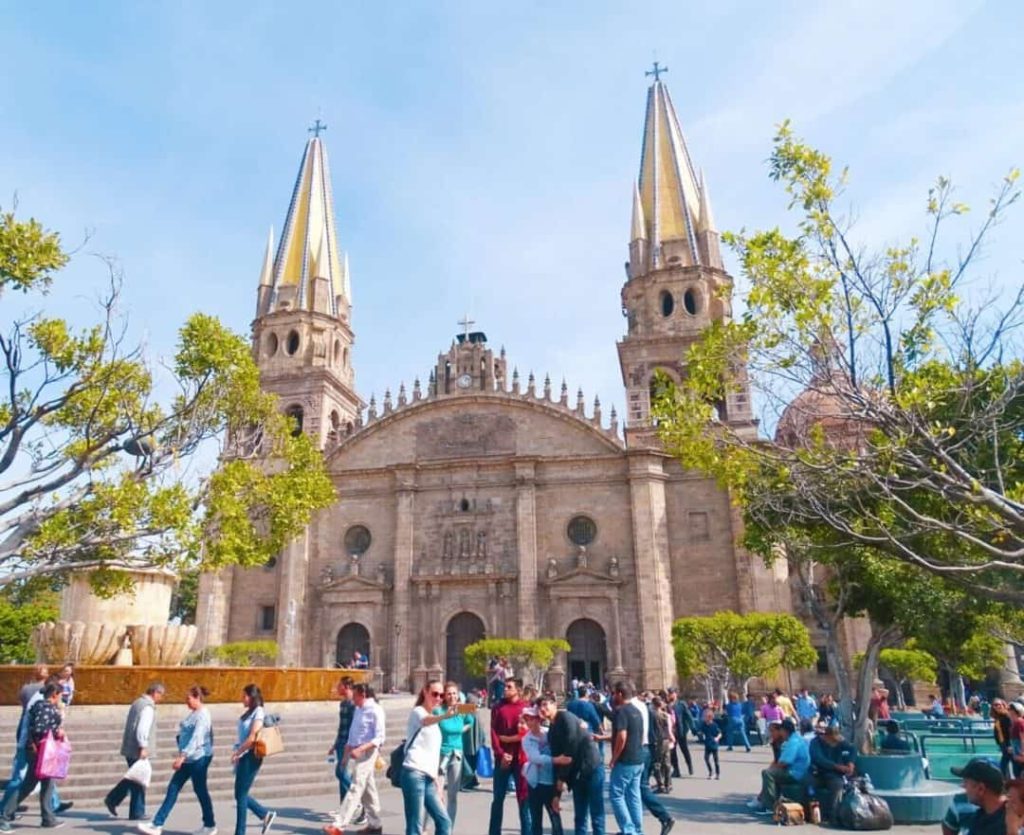 Guadalajara is the second-largest city in Mexico, four hours north of Mexico City. In many ways, it's quite similar to the capital: there's a busy historic city and some stylish, upmarket areas on the outskirts.

You can take several day trips to Tequila, the town where the infamous spirit is produced, and Lake Chapala and Ajijic. You can spend around four days in Guadalajara experiencing the vibrant nightlife and excellent cuisine.

I'd recommend staying in Hostal Hospedarte in Chapultepec which is a fun and modern neighbourhood.
San Miguel de Allende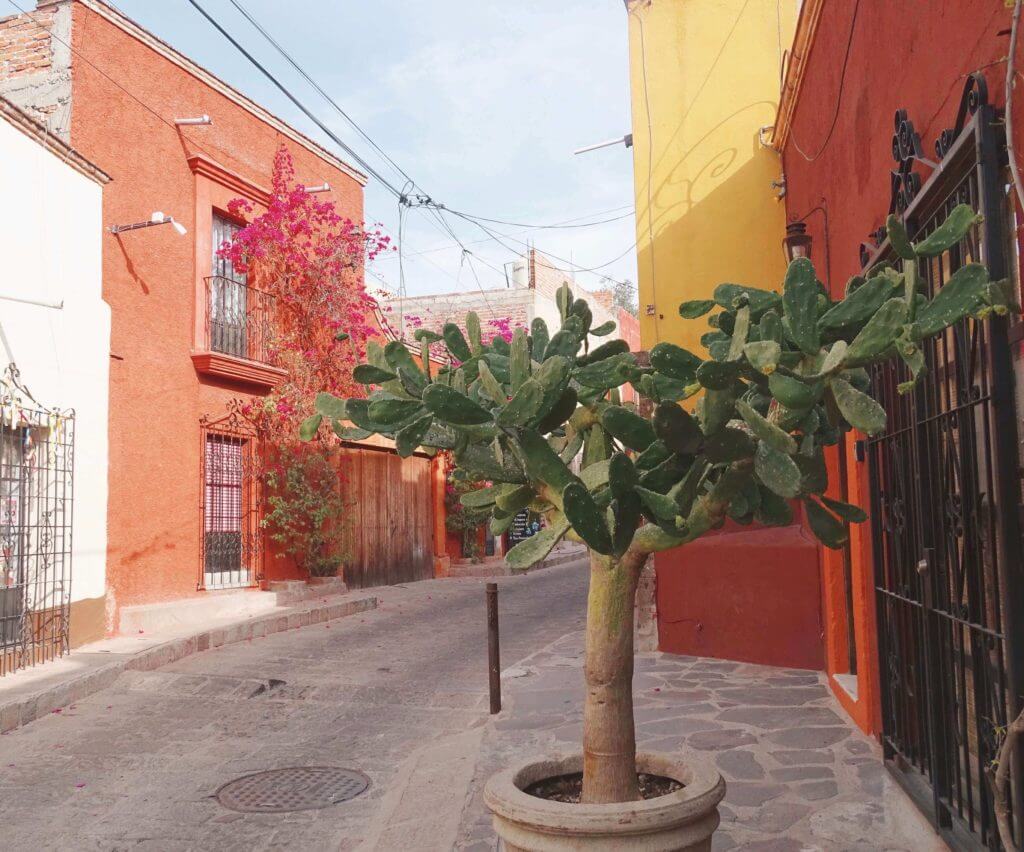 San Miguel is a charming, colourful city popular on the tourist trail.

It's a well-known American and Canadian retirement hub so it feels very Westernised and for that reason, isn't my favourite destination in Mexico. However, it's a pleasant place to spend a couple of days.

You can browse craft markets, soak up views from the Mirador, eat chocolate-stuffed churros at Chocolates y Churros San Agustín and take a half-day trip to the natural hot springs at La Gruta Spa.
Related read: San Miguel travel de Allende guide
Guanajuato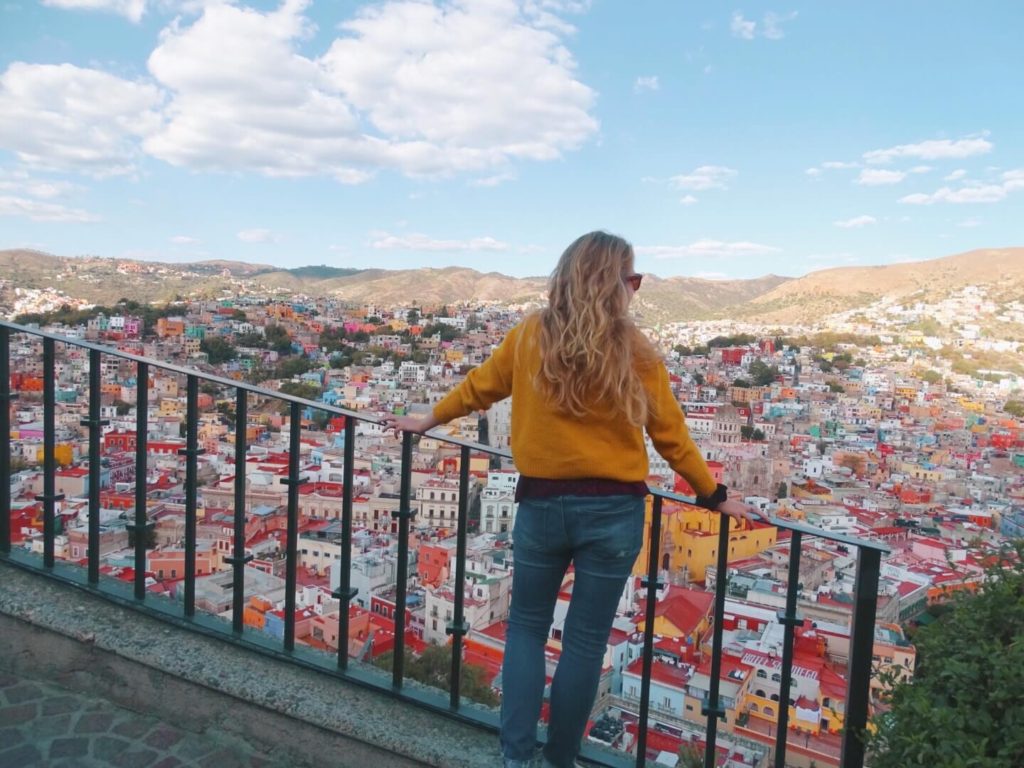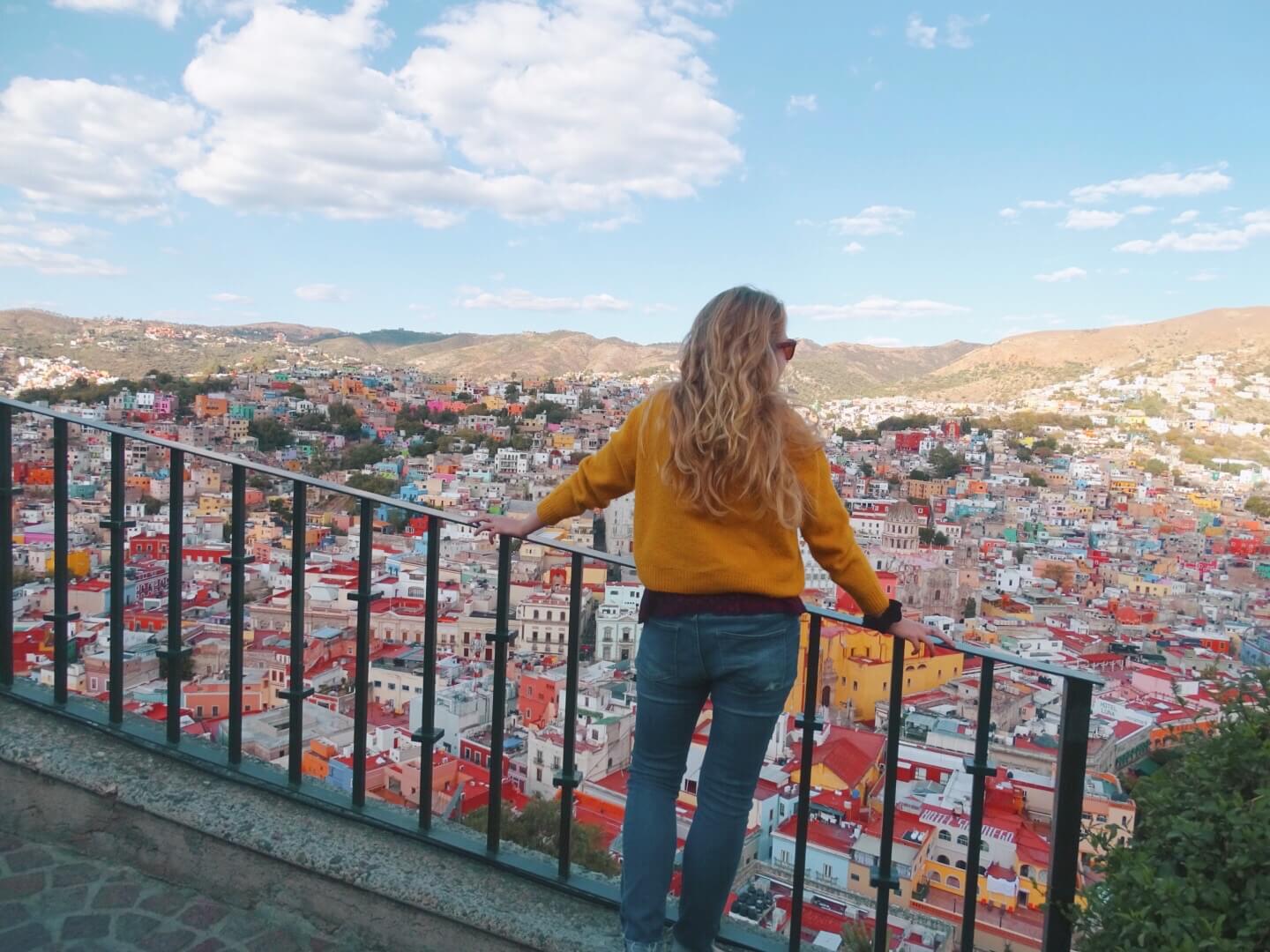 Guanajuato is a safe and friendly place for solo female travel in Mexico. This small historical city in Central Mexico is built predominantly of rainbow-coloured houses set inside a sweeping valley.

As well as fantastic food and the quirky Mummy Museum, it's a lovely place to soak up panoramic views and take solo travel photos from El Mirador viewpoint.
Oaxaca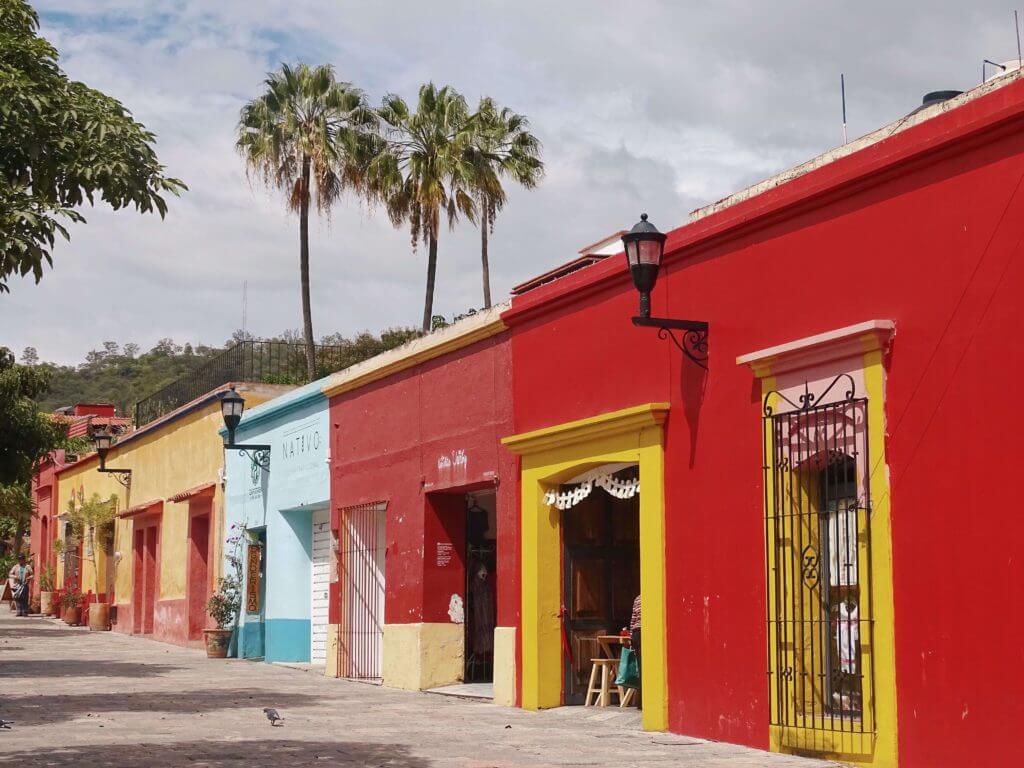 After Mexico City, my favourite city in Mexico has to be Oaxaca. Due to its safety record and popularity with other travellers, it's the perfect place for solo travel in Mexico.

Oaxaca refers to both the state and its capital city. In this instance, I'm talking about the city which is famous for its culinary scene, mezcal distilleries and nearby Hierve el Agua, a petrified waterfall surrounded by forest and natural swimming holes.
Puerto Escondido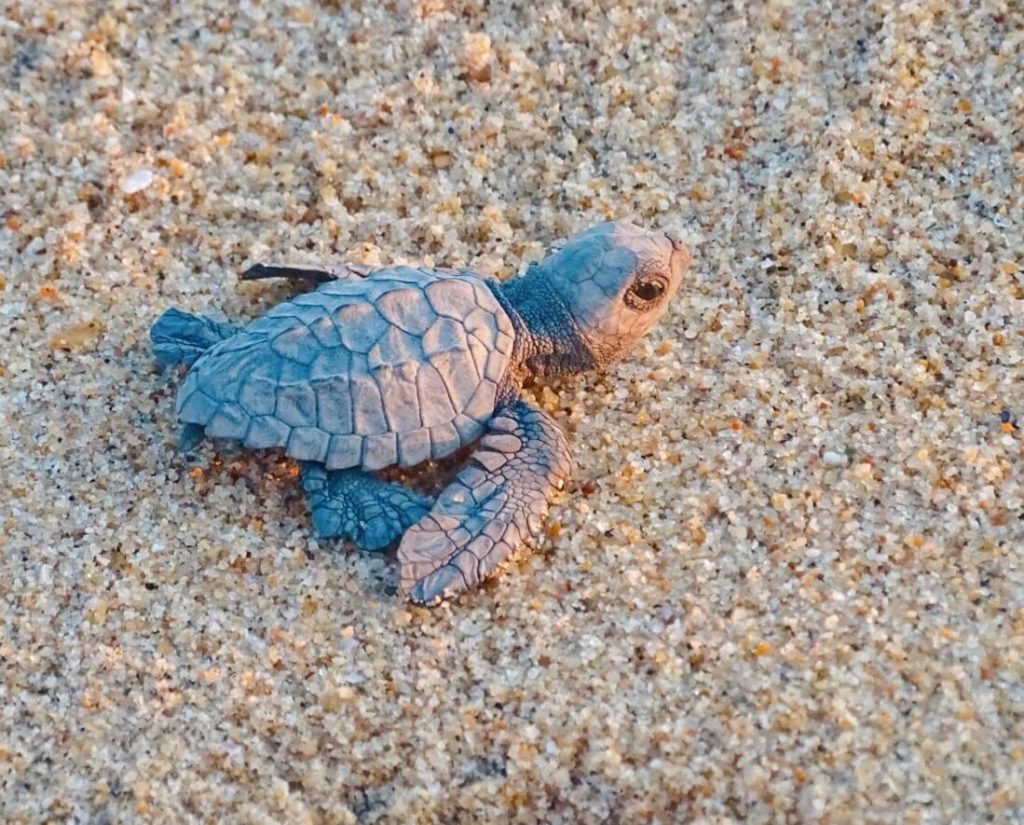 Another destination in Oaxaca state for solo female travellers is Puerto Escondido. This untouched coastal region has beautiful beaches and abundant nature experiences. You'll get great value on dolphin-spotting boat rides and wildlife cruises along Manialtepec Lagoon.

There are plenty of hostels in Puerto Escondido and even more fish tacos!
Puerto Vallarta
Another popular beach town in Central Mexico is Puerto Vallarta in Jalisco state. Popular on the backpack trail after visiting Guadalajara, it's a great place to relax, party or splash some cash during a luxurious beach break.

As well as beautiful beaches, the Old Town is easy to explore on foot and there's fantastic local cuisine, dive opportunities and an LGBT+ friendly scene.
Tulum
Although it's one of Mexico's most expensive and touristic areas, you can't deny Tulum is worth a visit thanks to its beautiful beaches, crystal-clear cenotes, dive sites and archaeological ruins.

This city on the Yucatan coast has become a hippie hub home to Instagram hotspots and matcha cafes. Since English is widely spoken and there's well-developed tourist infrastructure, it's an easy place for beginner solo female travel in Mexico.
Merida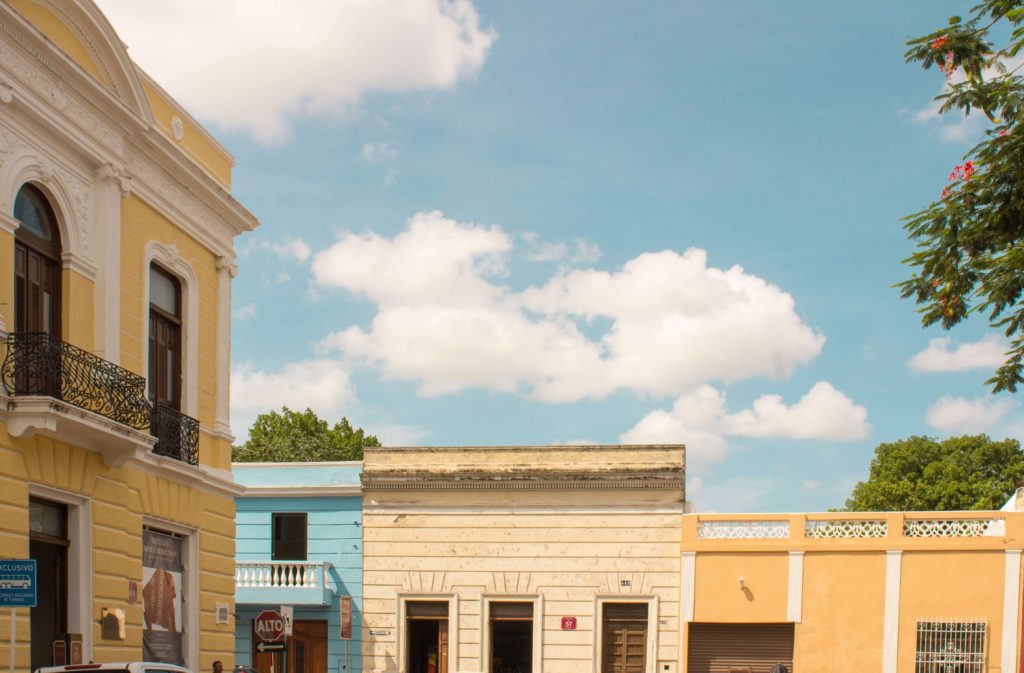 The largest city on the Yucatan Peninsular is Merida, known for its colonial architecture and Mayan heritage. With its sunny squares and beautiful buildings, it's a safe and friendly place in Mexico for solo travellers.

Foodies will enjoy the unique Yucatan cuisine like cochinita pibil, a slow-cooked pork dish marinated in banana leaves.
Isla Holbox
This picturesque island off the Yucatan Peninsula is a must-visit for solo female travellers in Mexico – and everyone else for that matter!

On Isla Holbox, you can visit isolated beaches, swim with whale sharks and even cycle around the whole island by bike. There's a boho vibe with colourful street art and endless places to sip margaritas and eat seafood.
Mexico solo travel itinerary
It really depends on how much time you have but here are a couple of suggested 2 week Mexico solo travel itineraries:

2 weeks in Southern Mexico:

Days 1-5: Mexico City

Days 6-7: Puebla. Don't miss Calle de Dulces!

Days 8-12: Oaxaca

Days 12-14: Puerto Escondido. Finish with some beach chills!

2 weeks in Central Mexico:

Days 1-5: Mexico City

Days 6-7: San Miguel de Allende. Eat at San Augustin Chocolates & Churros!

Days 8-10: Guanajuato

Days 11-14: Guadalajara

2 weeks in the Yucatan

Day 1: Arrive in Cancun and head to Holbox

Days 2-4: Holbox

Days 5-6: Vallodolid

Day 7: Chichén Itzá and Izamal

Days 8-10: Merida

Days 11-14: Bacalar.

Note – my preference is avoiding very touristic places like Cancun and Tulum but that's up to you.
What to budget for solo travel in Mexico
Mexico is great for affordability. If you eat street food and stay in hostels, it's on a parr with Southeast Asia which I'd consider one of the world's cheapest regions to travel.

However, if you stay in stylish areas of Mexico City like Roma or Condesa, or basically anywhere in Tulum or Cancun for that matter, it's not that cheap at all.
Budget for accommodation: If you stay in hostels, you can spend $10 a night on accommodation. To stay in basic hostels or private rooms in shared Airbnbs, I would budget $15-20 per night instead. Private Airbnbs and rooms in nicer hotels usually start around $35 a night.

Budget for food: If you love Mexican street food as much as me, you can spend your entire trip eating street food for $1-2 a meal. You could probably spend a month eating in Mexico for $200.

If you eat in local restaurants, budget double this figure. Keep an eye out for restaurants with comida corrida ('food on the run') meals which often include two courses and a drink for around 100 pesos ($5).

If you consume world cuisine, brunch, cocktails and speciality coffees, well…. get ready to spend almost the same you would at home!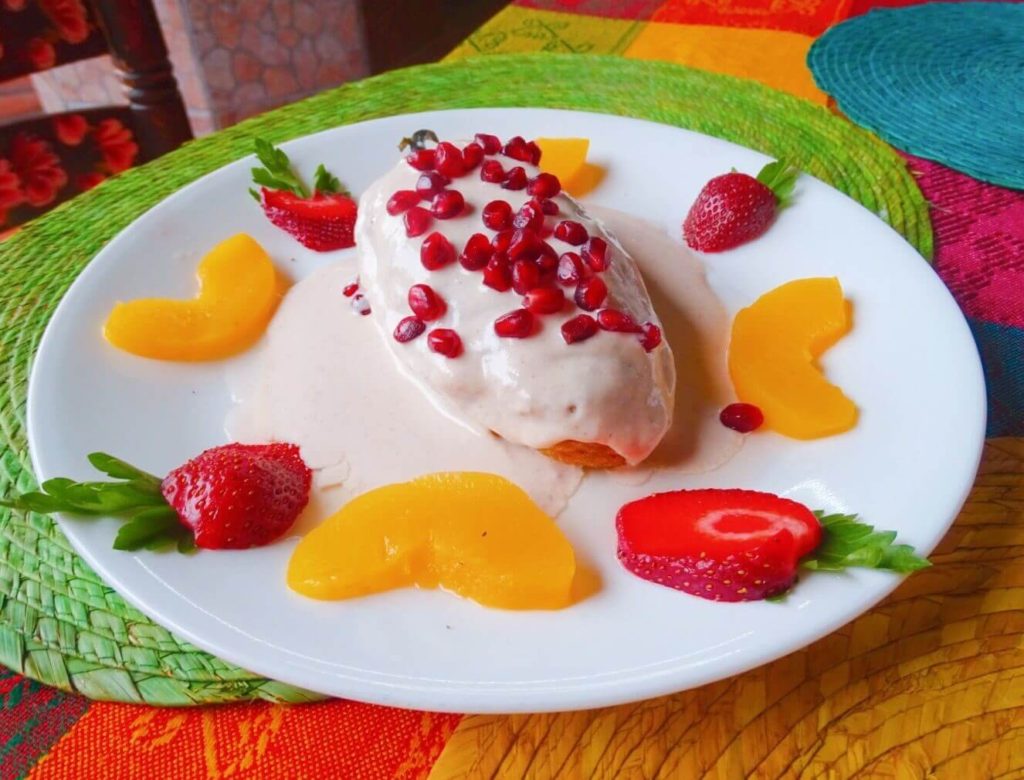 Budget for activities: You can take very affordable tours in Mexico. Browse tours on GetYourGuide from $30 a day
Budget tips for solo travel in Mexico
Stay in Airbnbs or hostels with kitchens to save money or eat healthily. Rather than hiring a whole apartment, I often like to find rooms in local homes. You usually get to meet the locals this way, too!

If you shop at local markets over supermarkets, you'll find cheaper groceries. Pick up fresh tortillas and serve them with cooked veggies, meat, mole sauce or salsa… Whatever you have lying around!
Events in Mexico
If you can time your solo female travels in Mexico around these events, do! They'll give you memories for life.
Día de Muertos (Day of the Dead)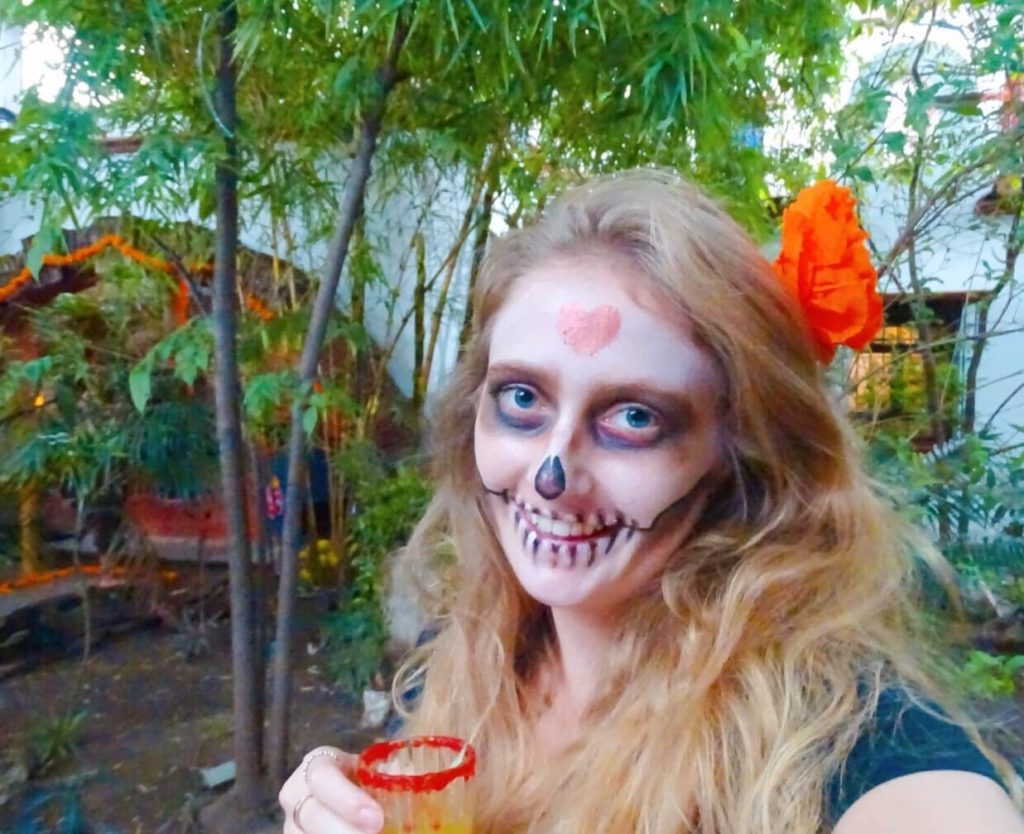 I thoroughly enjoyed the chance to experience Day of the Dead. This unique cultural holiday held from 31 October – 2 November sees Mexican families spend the night in graveyards and build altars in their homes to commemorate their deceased family members.

Rather than being sad or morbid, it's a lively cultural celebration showing respect to their ancestors.

Taking a Day of the Dead tour with Coyote Aventuras in Oaxaca was a fun experience while solo travelling in Mexico. If you choose to celebrate Day of the Dead in Oaxaca, make sure to book accommodation a couple of months in advance because it's so popular.

Another iconic place to celebrate Dia de Muertos is Janitzio island on Lake Pátzcuaro in Michoacan state.
Mexico City Alebrijes Parade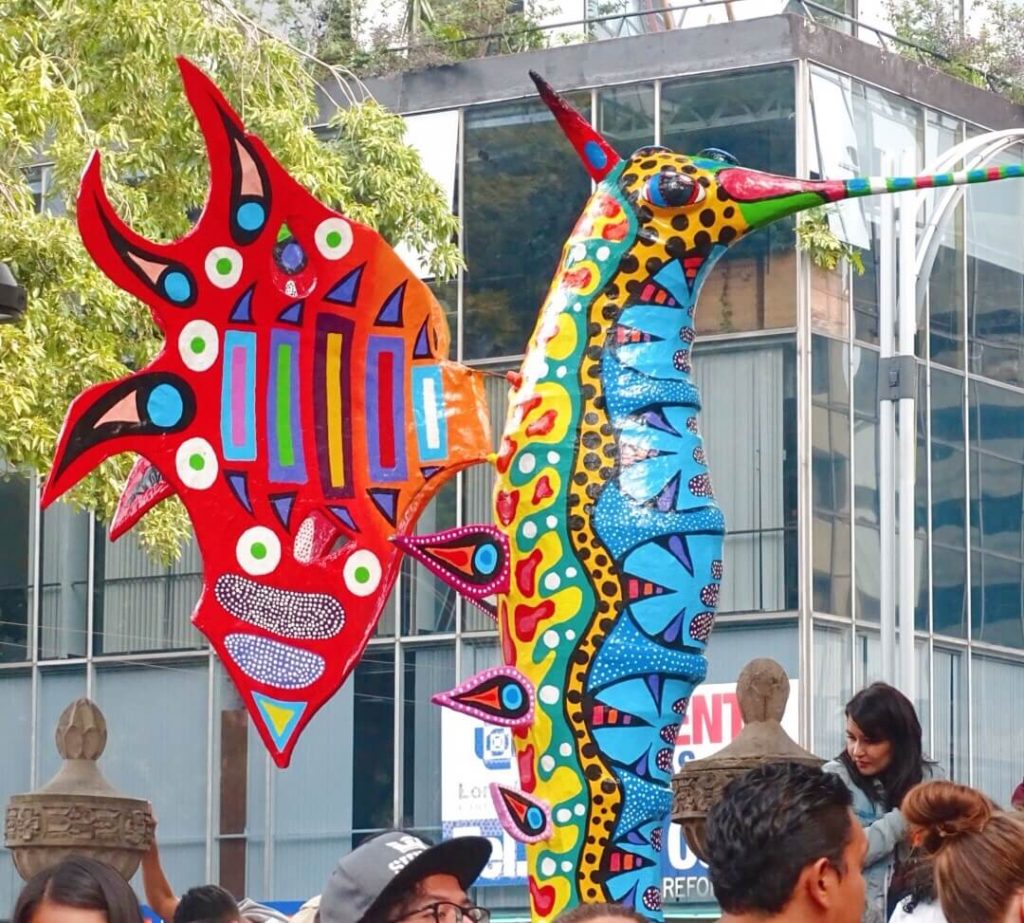 A few days before Day of the Dead in Mexico City, a parade of model alebrijes (fantasy animals rooted in Mexican folk art) make their way from the Zócalo to the Angel of Independence in Reforma where they remain for a few weeks. This colourful and lively celebration is worth timing your trip around.
How to meet people & make friends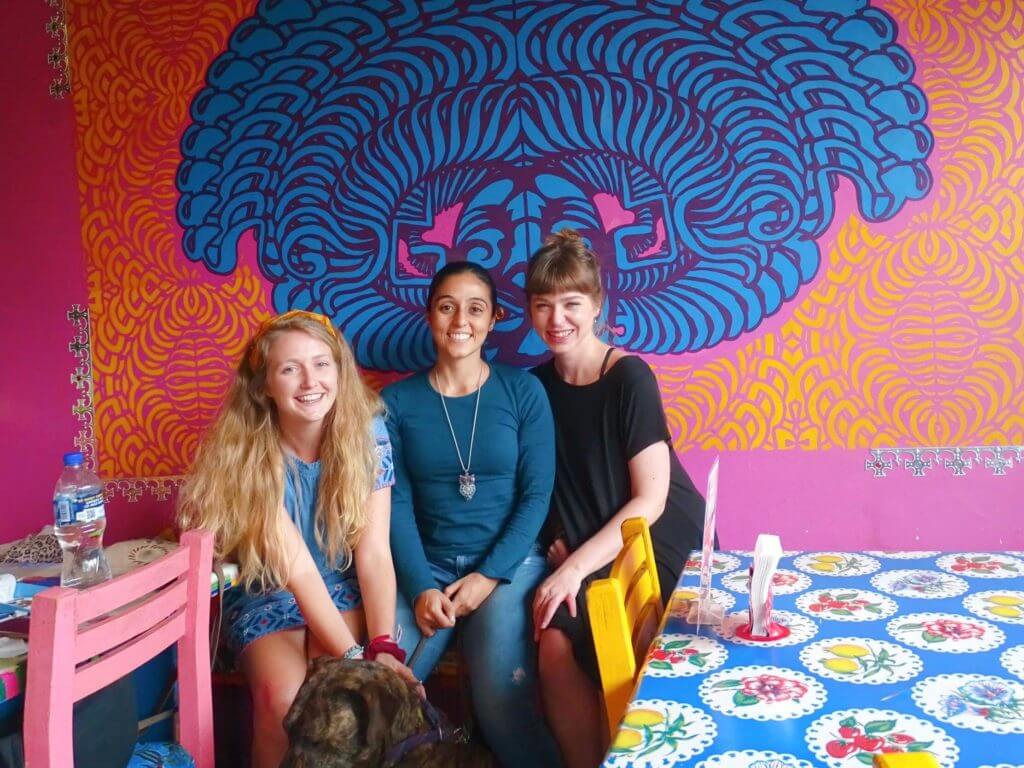 Stay in hostels – this is the numero uno option to meet other backpackers.
Airbnb rooms in shared houses – whether these are other guests or the owners, this is a good way to meet other people getting to know the city (or better yet, those who already know it well).
Food tours and walking tours – you can bet other people will be new to the area, too. If it's a food tour, you can guarantee a shared interest!
Join a foodie experience with EatWith – from market visits to supper clubs, these are usually led by friendly locals.
Join expat groups on Facebook – if you're staying somewhere more than a few days, tap into the expat community. Post and introduce yourself or see if any events are being held.
Language exhange groups – use Facebook or Meetup to find these. As an extra bonus, you get to brush up on your Spanish.
Dating apps – apps like Bumble have a BFF friend feature.
Volunteer – use Workaway or Worldpackers to find opportunities. By staying put longer, you'll make deeper connections.
For more tips, use my guides to meeting people while travelling solo and meeting people in a new city (based on my experiences in Mexico City). If you decide to travel with people you meet, see my guide to picking an A* travel buddy.
VISITING MEXICO?
These are my trusted resources:

Getting around by air – the quickest (and often cheapest) way to travel between Mexican cities is by flight. I use Skyscanner to find the best-value flights, using the 'search by month' tool to find the cheapest dates. You can also use the 'to anywhere' feature if you're flexible on where you're going.

Getting around by bus (environmental option) – buses in Mexico are comfy with free snacks and an in-journey entertainment system. I use Busbud to find the best prices.

Driving in Mexico – use Rentalcars.com to compare car rentals in Mexico (and all around the world)

For hotels in Mexico, I use Booking.com – they also have self-catering apartments. You can filter by review score and price to find the best-rated budget places. For hostels, I use Hostelworld.com.

To save money on accommodation, I use Trusted Housesitters, a website that connects homeowners going away and travellers who can sit their homes & pets.

Browse Mexico tours and activities on GetYourGuide. I always check Viator too in case they have a better price.

For Mexico food tours with passionate local chefs and foodies, check out EatWith.

Need travel insurance? I use World Nomads. They cover 150 countries and have 24-hour emergency assistance.

Check out my resources page for more travel discounts and tips!
Thanks for reading my solo travel Mexico guide!
Check out my other solo female travel guides to destinations from Croatia and Lisbon to more challenging destinations like India and South Africa.
For more travel content, follow me on Instagram, Facebook, Twitter and YouTube.
Liked this guide to solo female travel in Mexico? Pin it for later!