This post may contain affiliate links to things like tours, hotels, Amazon associates and products. These help me earn a small commission at no additional charge to you.
When I talk to people about solo female travel in South Africa, I feel like there's a question they want to ask.

Sometimes they just blurt out 'But isn't that really dangerous?'

Well, not necessarily. There are many myths around solo travel and I'd argue this is one of them. But it does bring me to the question, is South Africa safe for solo female travellers and how do the advantages and disadvantages of travelling alone compare in this destination?
Read my other solo travel guides to Asia and Europe
I'd say there are two parts to this question.
Is South Africa a safe country?
Well, no. Poverty levels are high so understandably crime levels are, too. If you put yourself in the wrong situation, it could indeed be dangerous.
Can you have a safe and glorious solo trip to South Africa?
YES! Without a doubt. Bad things happen everywhere and the problems in South Africa are usually restricted to the areas you won't be visiting. I spent two months travelling in South Africa and will treasure the memories forever.
Read next: 101 solo female travel tips
Solo female travel in South Africa
South Africa isn't the world's easiest destination for solo female travel so it may not be optimum for first-timers. I visited South Africa solo after having built up my confidence travelling solo in Europe and Southeast Asia.

With that said, there's no doubt it's doable. If you've travelled alone before, you can absolutely travel solo in South Africa. It's simply about playing by the rules and looking out for yourself that bit more than you would in stereotypically safe places for solo female travel like Southeast Asia. As long as you're safe and sensible, you're going to have a fantastic time.

For someone from a small town in England, it feels unnatural to take precautions on a daily basis, but you adjust because your priority is safety as a solo female traveller. It's a small price to pay to experience a country as jaw-droppingly beautiful and culturally rich as South Africa.
Solo travel in South Africa – the positives
Affordability
South Africa is a really affordable place to travel. I would say things are about half the price of the UK. It's not as cheap as Southeast Asia or Mexico but it's still far cheaper than Europe or the US. This reduces the cost of calling a taxi or staying in a private room while travelling solo in South Africa.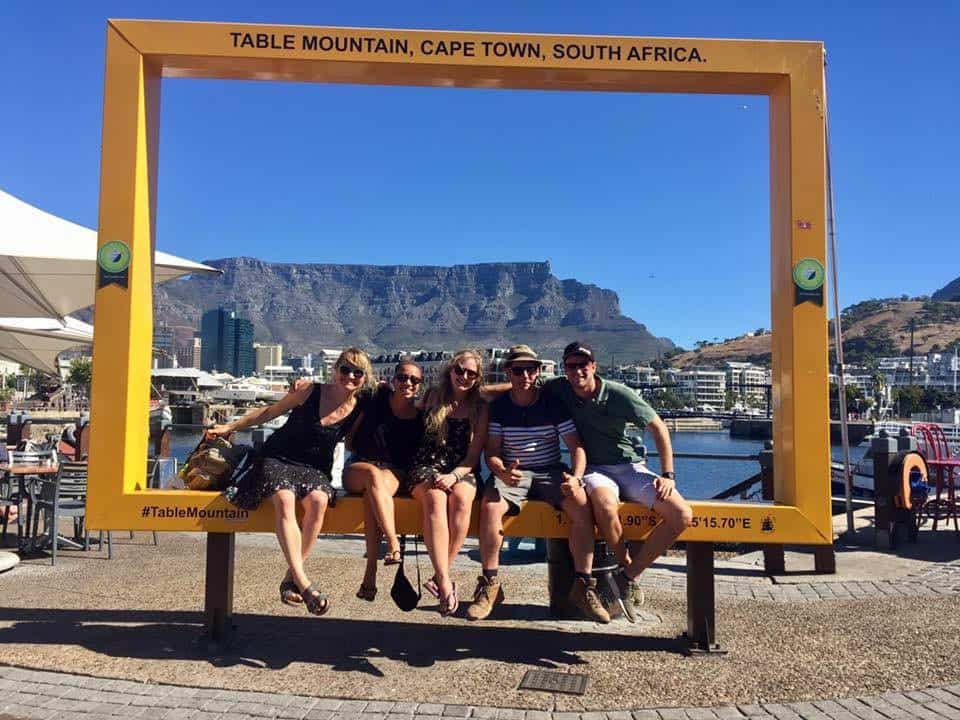 Plenty of hostels
My solo travels in South Africa were enhanced by the quality of the hostels. It was easy to meet other travellers and find people to socialise with. In terms of safety, staying in hostels felt extremely secure. Front doors always needed a keycard or physical key to enter and many of the larger ones in Cape Town had full-time security guards.
English is widely spoken
While South Africa has 12 official languages, English is the lingua franca for media, government and tourism. This makes South Africa an easy place for solo travellers to communicate and ask for advice and tips should they need them.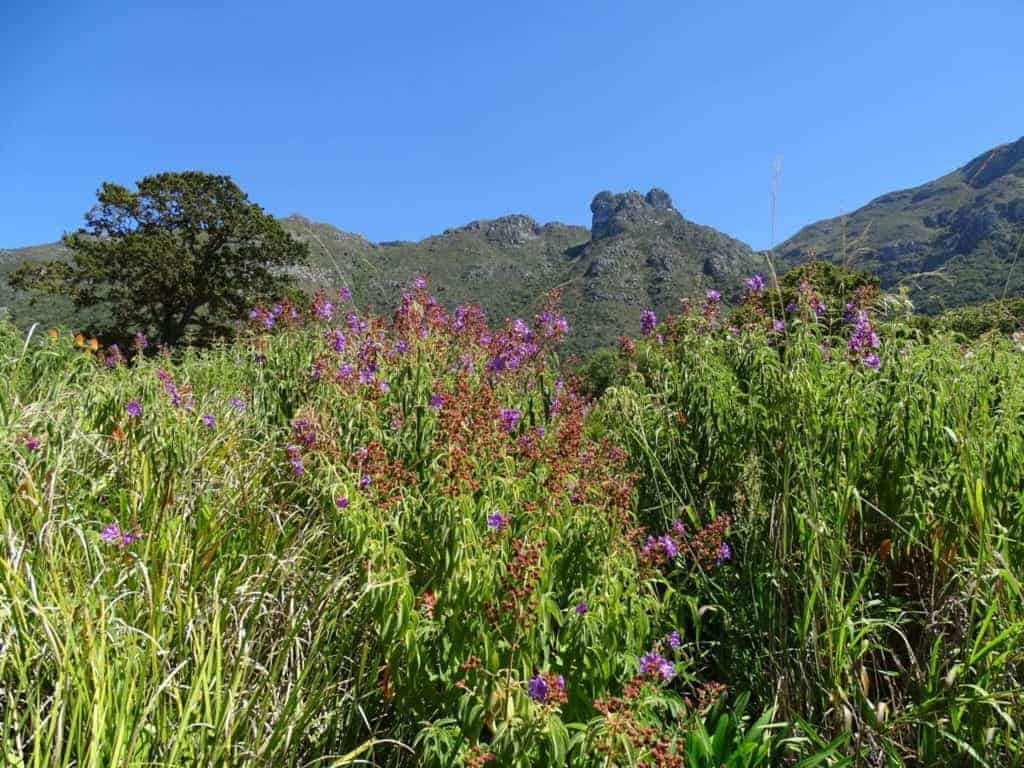 Solo travel in South Africa – the challenges
Need for security
While you can absolutely travel as a solo female in South Africa, it has its risks. One is crime so you'll want to call taxis at night and keep your valuable belongings secure. I'll offer specific tips as we go along.
Limited public transport
While there is public transport around Cape Town and South Africa, it's not as good as some places. While staying in the suburbs with a friend, I ended up spending a lot on Ubers because there wasn't a bus into the city. This wasn't ideal for a solo traveller without someone to split the costs with.
Best places for solo female travel in South Africa
There were a few places I would recommend for solo travel in South Africa. These are…
Cape Town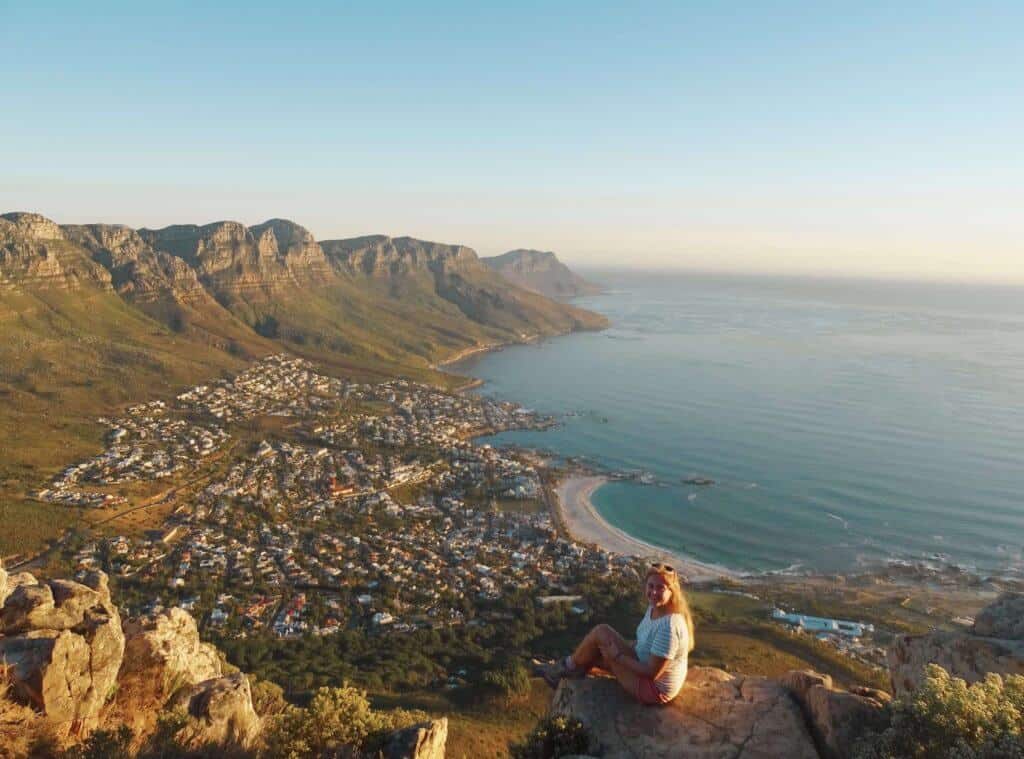 Where to start with Cape Town? There's excellent food, lively nightlife and endless hikes. There are a few very opulent, glitzy parts of Cape Town like the V&A Waterfront, as well as some upmarket areas for socialising like Camps Bay. There are also some up-and-coming areas like Woodstock with street art and food markets.

Cape Town has plenty of green open spaces like the Company's Gardens, Green Point and Kirstenbosch National Botanical Garden. Wildlife experiences include seeing penguins on Boulders Beach and seals in Hout Bay. There are so many hikes, the most popular being Lion's Head for sunrise or sunset.

Bottom line, solo travel female in Cape Town is a great idea provided you're sensible and stick to safe neighbourhoods.
The Garden Route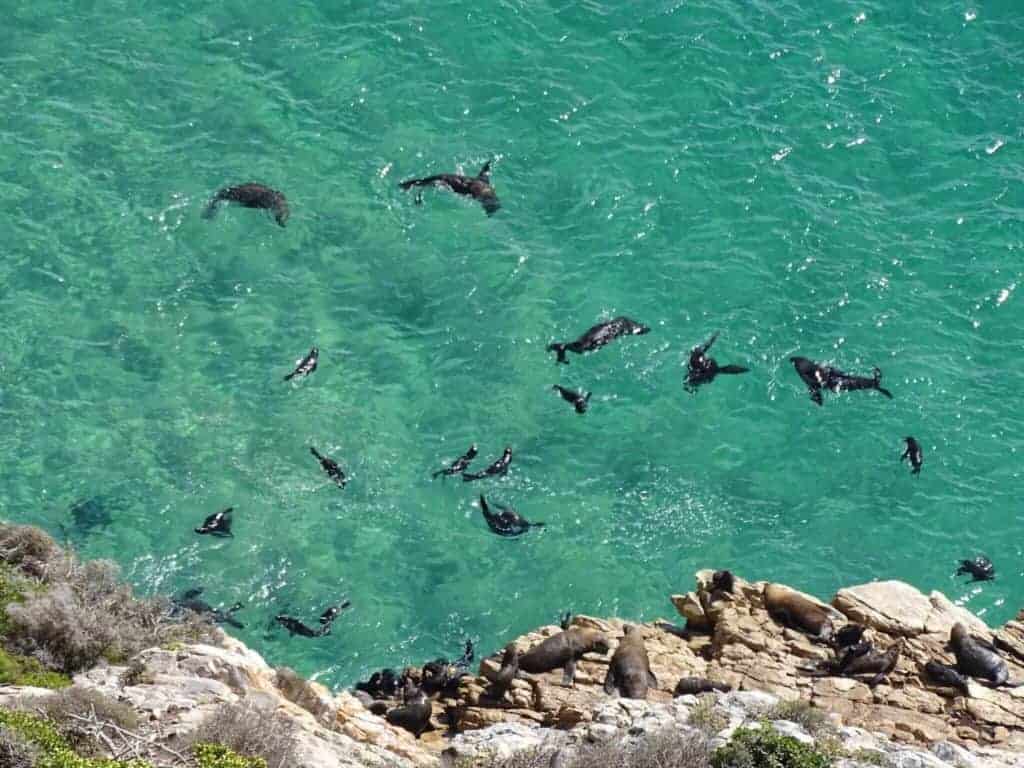 The Garden Route is the section of South Africa's south coast running between Cape Town and Port Elizabeth. This is a great place for travelling solo in South Africa because it's very safe and relaxed with low levels of crime. You can get around easily by car or the Baz Bus and none of the journeys are too long meaning it's easy to arrive in daylight.

There are plenty of hostels in the main ports of call, Mossel Bay, Wilderness, Knysna, Plettenberg Bay, Stormsriver and Jeffrey's Bay. Some of the best things to do while backpacking the Garden Route include beaches, surfing, hikes and nature experiences.
The Wild Coast
Another destination suitable for solo female travel in South Africa is the stretch of coastline from Port Elizabeth to Durban. While the Wild Coast is home to relaxed beach locations like Coffee Bay, I found this section of coast more rugged and intriguing than the Garden Route.

You can make a few inland excursions to Hogsback (known for its sweeping forest views and Instagrammable outside bathtub) and the Drakensberg mountains, on the border with landlocked country, Lesotho. Travel by car or Baz Bus. I explored this region of South Africa solo and felt perfectly safe.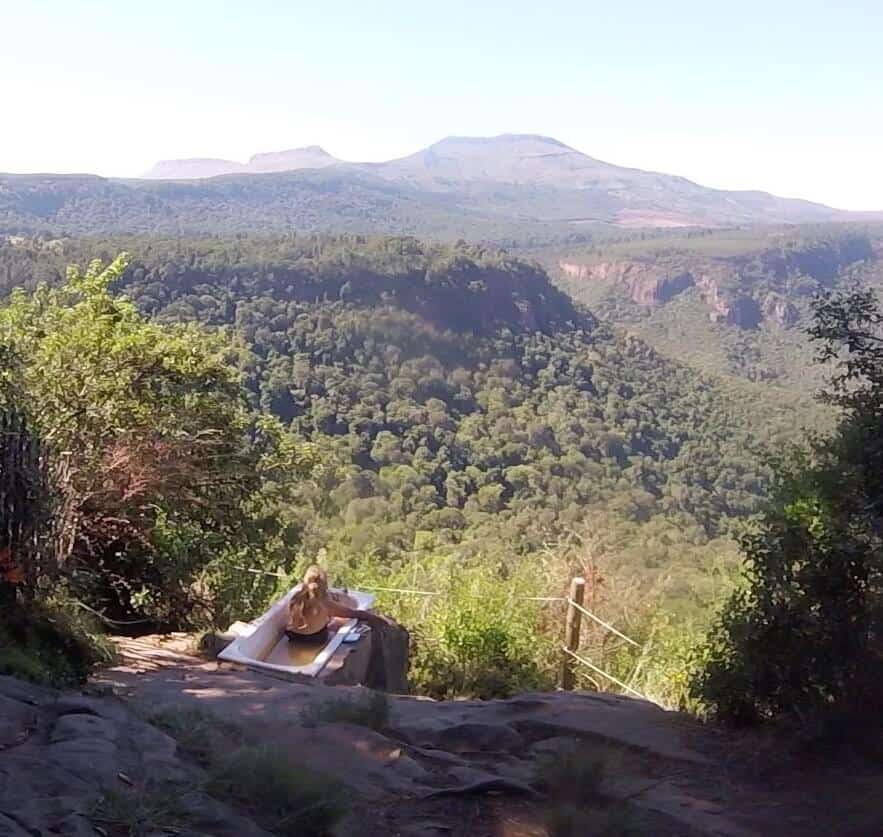 Durban
South Africa's third-biggest city is Durban, boasting upmarket neighbourhoods, beach areas, culture and nature. Windermere is one of the best Durban neighbourhoods and the Florida Road is the best place to stay, not far from the beach.

Durban is home to a large Indian population so it's a great place to learn about their culture in South Africa and try their unique cuisine not found elsewhere in the world.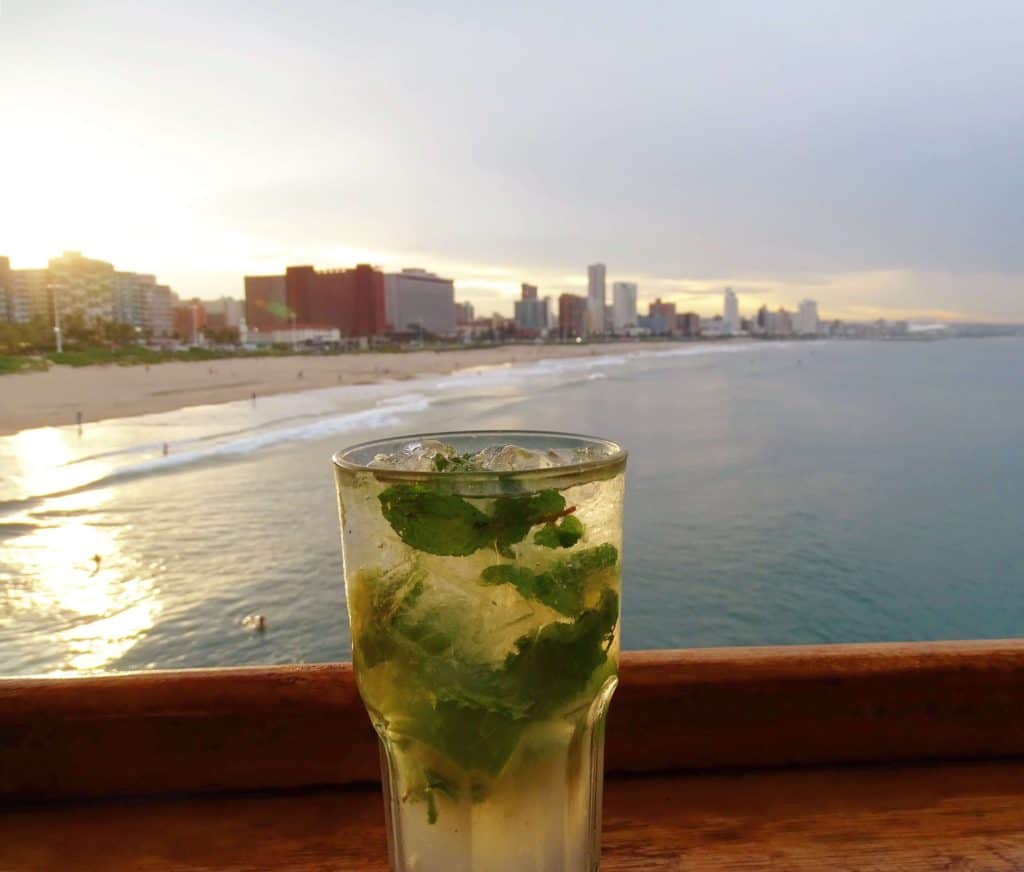 Note about Johannesburg – I didn't visit Joburg myself and it has one of the worst safety reputations as South Africa cities go. However, lots of travellers I met enjoyed their trip so I'm directing you to this solo travel guide to Johannesburg if you're keen to visit.
Not sure you're ready for solo travel in South Africa?
I get it. The idea of solo female travel in South Africa is more overwhelming than in Europe or Southeast Asia, especially for women. There are pros and cons of solo travel vs group tours but in South Africa, they're a great idea due to the extra security they provide.

I started my South Africa travels along the west coast on a G Adventures camping tour I'd been on for the past six weeks, beginning in Kenya. I'd recommend G Adventures for the organisation of the tours and knowledgeable local guides. Browse G Adventures tours here.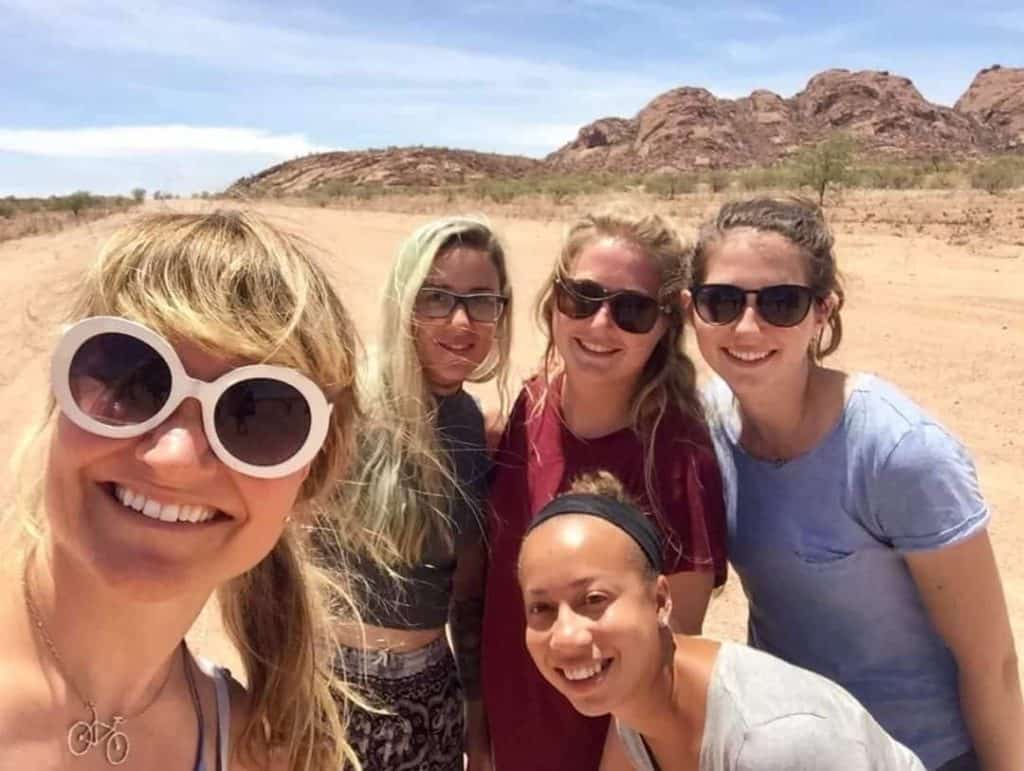 GetYourGuide tours: These day trips are great when you're travelling solo in South Africa and want structure to your days and the chance to meet people. I've taken GYG tours around the world and they're very affordable. Browse South Africa GYG tours here.
Feeling confident to travel solo in South Africa? YAS! Let's dive into my female travel tips for South Africa…
Packing tips for solo female travel in South Africa
South Africa isn't a particularly conservative country. Like anywhere, you might receive more attention if you show more skin but you don't need to worry about covering up while travelling solo in South Africa. But do wear suncream.
Layers
While I'd suggest bringing shorts, dresses, t-shirts and whatever else you'd usually wear, you'll benefit from a few extra layers as it gets dark early in South Africa and cools down quickly.
Dress for the season
Summer in South Africa is December to February and this is the season to expect high temperatures and droughts. March to May is autumn and a lovely time to visit as its cooler but not cold. You can wear shorts and dresses throughout the day but remember a sweater for the evenings.

Winter is June to August and spring is September to November. Winter temperatures are around 63 degrees Fahrenheit / 17 degrees Celsius so you'll need a jacket.
Hiking & safari clothes
A solo trip to South Africa isn't all about Cape Town. It's worth packing a few practical outfits for hiking in South Africa as well as outfits to wear on safari. For these, muted colours are best and you should bring an extra later for early starts and windy weather.
Footwear
If you're wondering whether you need proper hiking boots, it depends how much hiking you plan on doing. I did a lot, all in old running shoes.

These hikes included Lion's Head, Tsitsikamma National Park and Robberg National Park. I didn't feel the need for proper hiking boots but then again, I did sprain my ankle. It's up to you.
Nights out
During past solo travels in Southeast Asia, I've become accustomed to dressing down for nights out. Cape Town is a place where the locals look stylish, especially in areas like Camp's Bay.

If you head for cocktails or dinner in one of the cooler suburbs, you'll want to bring a few dressier outfits. I remember going for sushi in a cool bar shortly after arriving in Cape Town from my camping overland trip and feeling like such a (not-so hot) mess.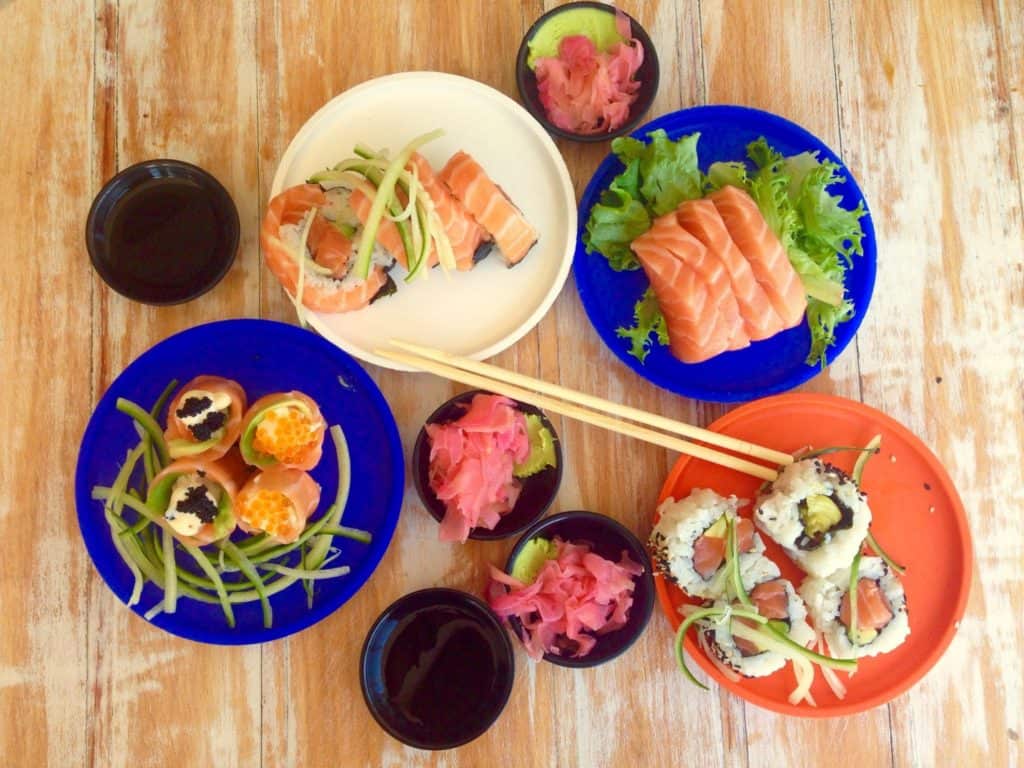 Check out my resources page for all the essential items I take travelling with me.
Tips for getting around
Have your arrivals figured out
Aim to arrive new places during daylight hours. Check bus timetables and driving distances to ensure you're checked into your accommodation by the time it gets dark. Even if you hire a car in Cape Town, it's best not to drive in cities at night; take a taxi instead.

If you arrive by public transport at any time of day, know the way to your accommodation, keeping your phone alive for any impromptu taxi journeys.

The exception would be if you're using the Baz Bus, a backpackers bus service taking you to the hostel door.
Plan your journey from the airport
Public bus: There's an efficient airport bus that runs between Civic Centre Bus Station (Hertzog Boulevard) and CPT Airport. Look out for MyCiti Bus route #A01 which departs every 20 minutes between 5am and 9.30pm and takes 30 minutes to complete its journey. It costs between 48 and 80 ZAR depending on the time of day.

Uber: You can also call Uber when you arrive at the airport. The designated Uber pick-up area is Parkade 1 on ground level. Expect to pay around 200 ZAR.

Airport pick-up: If you'd prefer to have your transfer securely booked when you land, I would recommend a Private Airport Transfer from GetYourGuide.
Get the taxi apps
Uber was my godsend while travelling solo in Cape Town as it's really cheap. You can also try Taxify which is popular in Cape Town. It was great to know I could call a cab while still inside a bar or friend's house rather than wander the street looking for one.

Make sure your phone has battery and consider investing in a power bank so you know that you'll always have juice to get home. I use the Anker PowerCore 15600 mAh power bar.
Plan how to get around South Africa
There are the most popular ways to get around for solo travellers in South Africa.

Car hire: To hire a car in South Africa, you just need a valid driver's license and an International Driver's License if your license isn't in English. Hiring a car in South Africa is affordable and simple although it's obviously cheaper if you have someone to split the costs with.

You may be able to find other travellers to fill the seats while staying in hostels. Since I didn't hire a car in South Africa, check out this guide linked.

Baz Bus: I took this backpackers bus service while travelling solo in South Africa and found it safe and secure. For each journey, I was picked up from my hostel and dropped off at the door of the next one. You just have to confirm your journey the day before and tell them which hostel you're staying at.

The Baz Bus isn't a tour and although you may get chatting to other guests and find yourself staying in the same hostel, there are no organised activities and you're entirely on your own schedule.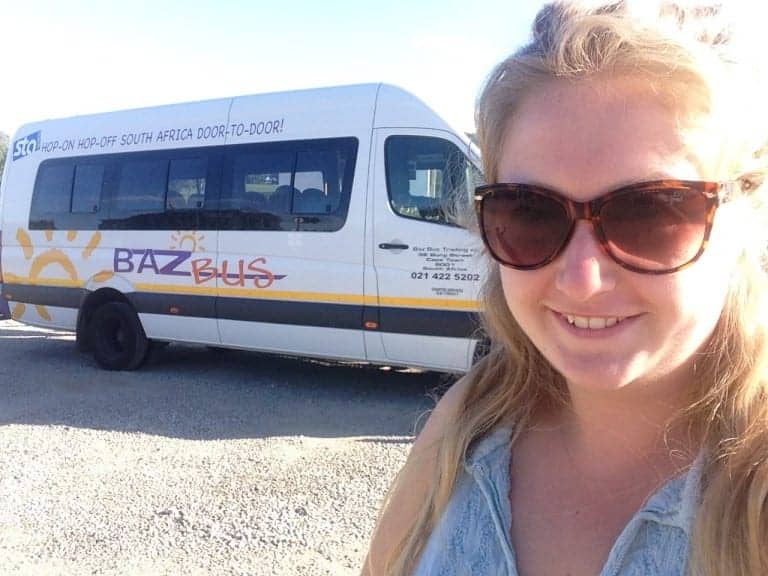 You can opt for an 8, 14 or 21-day Baz Bus ticket or a hop-on-hop-off pass based on where you're going. The options for this are Cape Town to Port Elizabeth; Cape Town to Durban; or Cape Town to Johanneberg, either single or return. You can also upgrade for Kruger safaris.

The only downside of the Baz Bus is that it only travels every other day. Often I felt like two days in a place was optimum but I either had to stay one or three.

Public bus: The third way to get around South Africa is by public bus. The main ones are Greyhound, Intercape and Citliner. They're much cheaper than the Baz Bus and, while they have positive safety ratings, you'll be dropped off at bus stations and have to find your own way to your accommodation. I met a few solo male travellers who had taken them but not solo females.

In addition, these buses only travel between cities. You wouldn't be able to reach beach towns along the Garden Route or Wild Coast. For that reason, they're the least popular option for solo travellers in South Africa.
Solo female safety tips for South Africa
Avoid protests
During elections and times of instability, South Africa has a history of rallies and protests that can cause problems. Check on the status of these and avoid travelling on protest days. Hotel staff and tour operators will be the best people to ask.
Don't walk at night
I wouldn't recommend doing this anywhere in South Africa as a solo female traveller. It's just best to be safe. Call Uber in cities that have it, and ask hostel staff to call you a taxi elsewhere.

In smaller Garden Route towns without Uber, I usually headed for an early dinner if I hadn't met anyone to dine out with, aiming to head home by the time it got dark. You can always cook in your hostel or Airbnb if you'd rather.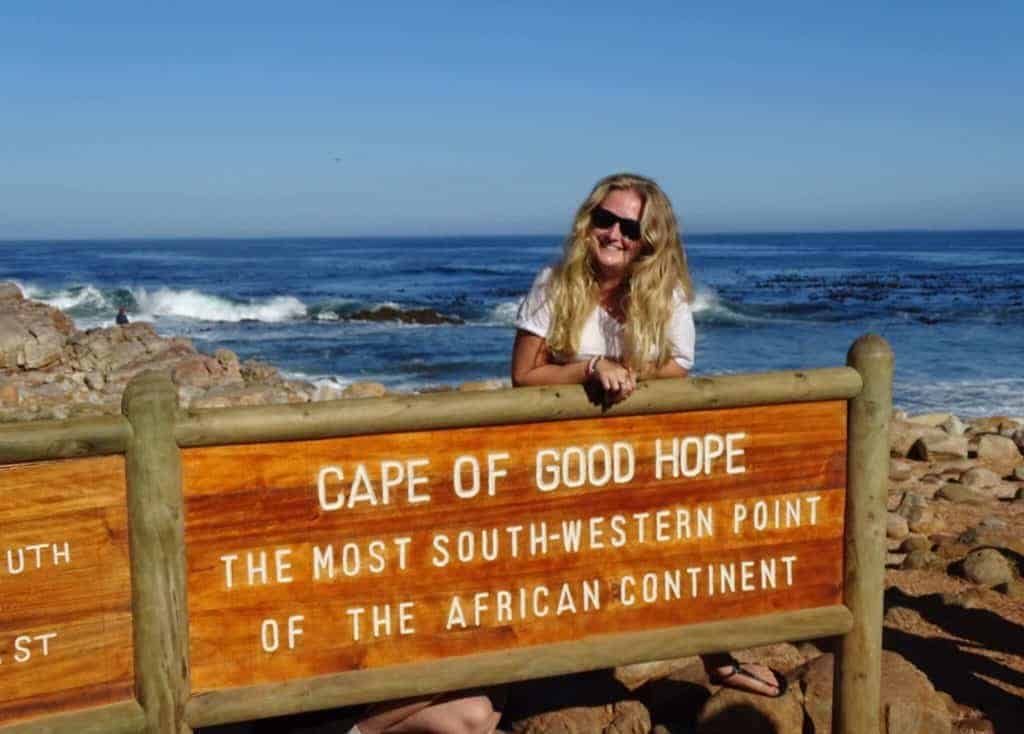 But do socialise in the evenings
There's no need to confuse 'don't walk at night' with 'don't go out at night'. South Africa has fantastic restaurants, bars and clubs. A night partying on Kloof Street should be on your Cape Town bucket list.

It's fine to socialise, dine out and party while travelling solo in South Africa; just make sure you have an eye on your belongings, avoid bad neighbourhoods and have your journey home planned.
Check before visiting a new area
Don't get me wrong, most countries and cities in the world have good and bad areas. But South Africa is a place where they often sit beside each other, for example Imizamo Yethu township located a three-minute drive from upmarket Hout Bay.

While it's incredibly unlikely you'll wander into a bad area provided you have your senses switched on, it's worth being aware that troubled areas exist and having a clear idea of where you're headed.

Hostel or hotel staff know the area inside out; take their advice. Ask them if you're unsure about visiting a certain area you've not been before.
Suss out hikes
You should definitely do some hiking in South Africa, solo or otherwise. Most national parks have popular hiking trails where you'll pass others and feel totally safe.

However if you're considering a hike you don't know much about, I would suggest asking your hotel or hostel staff for advice. Firstly, they may lend you a map or give you some helpful tips. Secondly, they can tell you if there are any safety concerns, either due to natural elements or crime.

Like hiking anywhere, it's a great idea to tell someone where you're going before a solo hike just in case you get lost or stuck.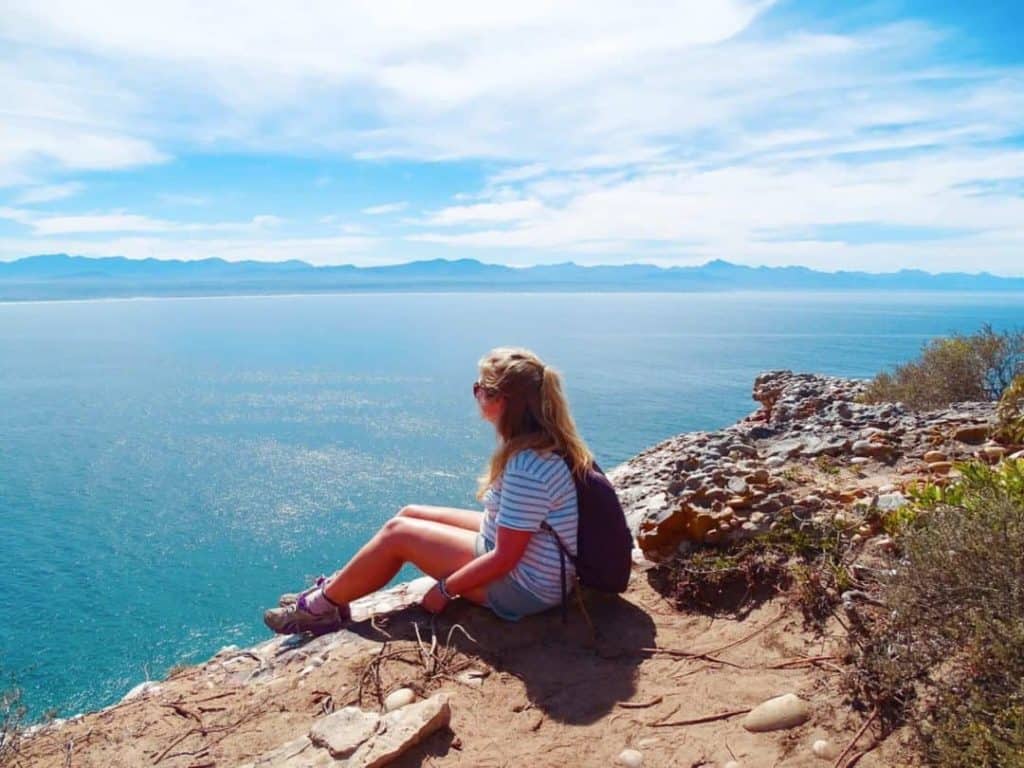 Keep your belongings safe
An essential item for solo travel in South Africa is a cross-body bag or bum bag for your cash and phone. When you're eating in a restaurant or cafe, it's always best to keep your bag closeby, even if that means between your feet rather than behind you at the table.

When in public, don't flash your valuables. Put your camera back in your bag rather than walk down the street with it visible.
Get travel insurance
True Traveller are my top pick for travel insurance (European travellers only). They cover all regions and have different options for valuables and gadgets. It's easy to get in touch and make claims. Get a quote now.

For travel insurance for other nationalities, I recommend Hey Mundo and for long-term digital nomad travellers, I suggest Safety Wing.
Have an emergency purse
I was never victim to crime during two months of solo travel in South Africa but, like anywhere, it's best to be prepared.

Aim to have a few backup cards (my favourites for UK travellers are Starling, Monzo and Revolut) and only have one on you at a time. If ever your card's pinched, cancel right away on the app and switch to your backup.

In addition, don't carry too much cash and, if you do, have it in a secure cross-body bag. It might be worth having an 'emergency purse' in your accommodation with your spare cards and cash.
During solo travel in South Africa (or anywhere else), always give away your purse or phone rather than trying to fight and keep them. Your safety is more important!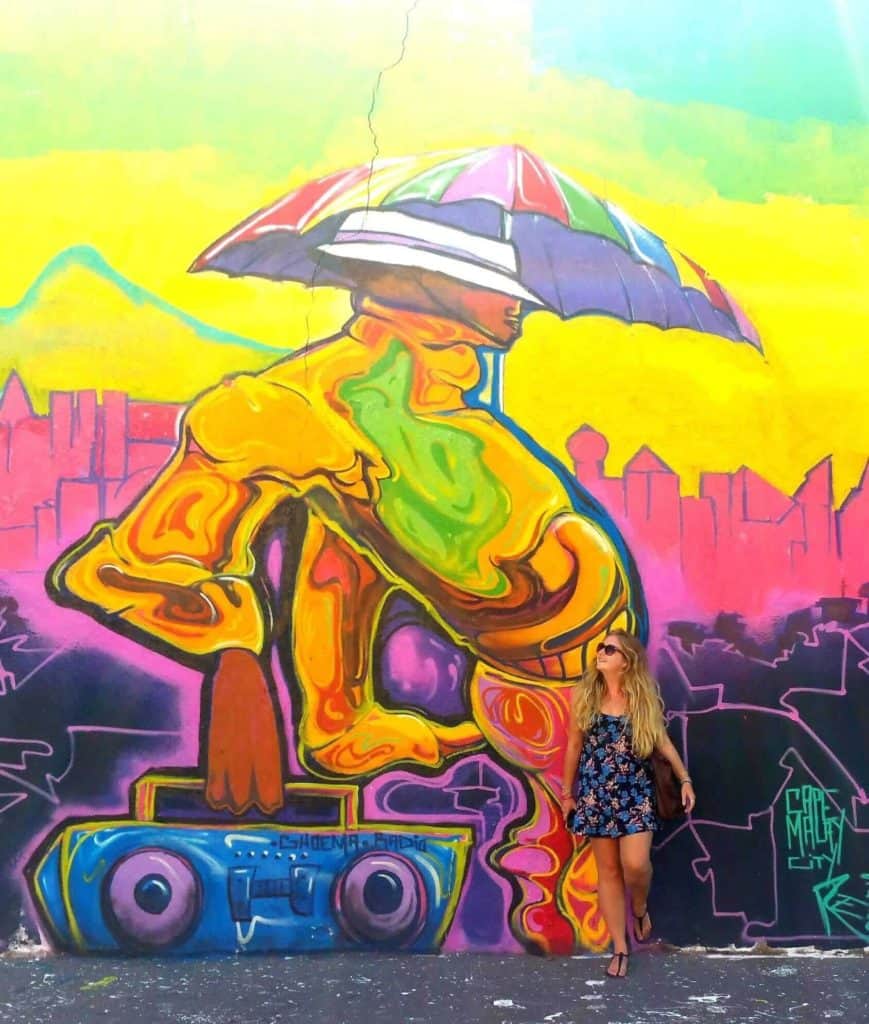 Get a Vodacom SIM card
I always feel safer when I have a SIM card as I can hop online if I need anything and call Uber to exit any situation where I feel uncomfortable. SIM cards in South Africa are really affordable and can be purchased and topped up in any Vodacom store.
Lock car doors
This safety tip is pretty self-explanatory for solo travel in South Africa. Carjackings and break-ins aren't uncommon so lock the doors when you're in and out of the car.
Check sunset times
This is an important tip for solo female travel in South Africa. Plan your day's activities around sunset. I'd walk around almost all areas of Cape Town (aside from townships) alone in the daytime but once it got dark, I'd make sure I wasn't still wandering.

There's no need to be locked in your room: it's safe to visit bars and restaurants at any time of day as long as you have your journey there and back planned.
Be aware of townships
Townships in South Africa are tightknit urban areas usually made of shanty houses. Many people would recommend you stay out of them altogether but actually, you can have a rewarding visit if you go with a reputable tour operator.

In fact, many townships like Johannesburg's Soweto have booming businesses set up by the locals themselves and your visit can support their livelihoods.

However, it's not recommendable to venture inside one without a guide.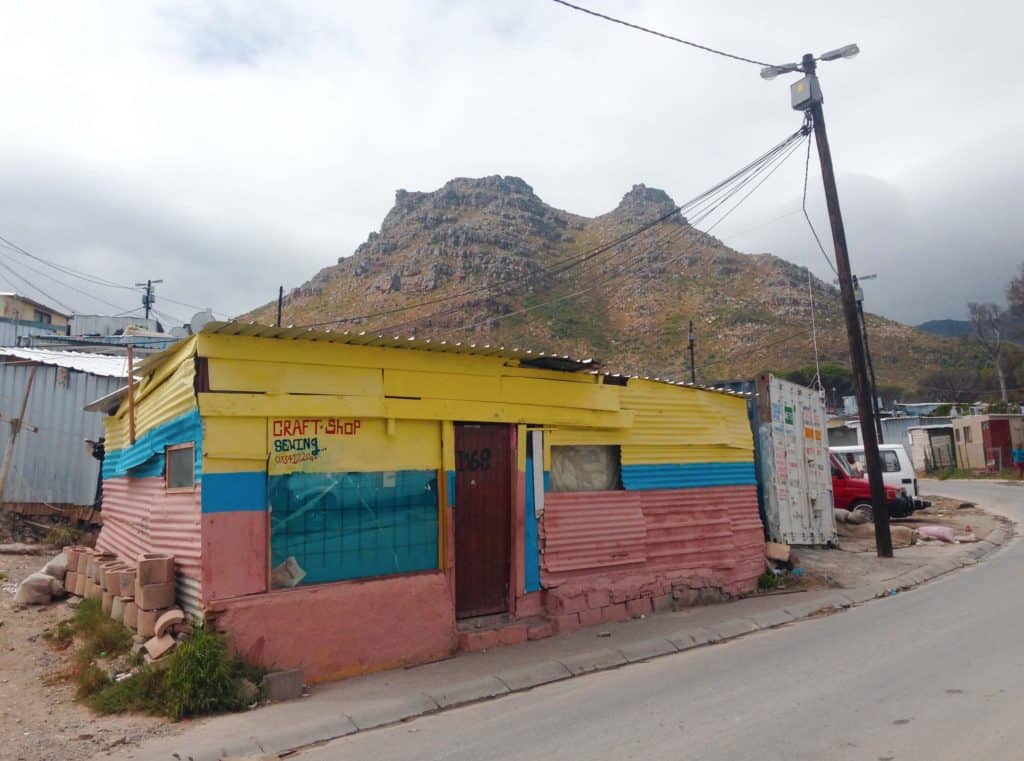 Ethical tips for solo travel in South Africa
This is something I feel strongly about. Unethical tourism in South Africa, and many other countries, is damaging to its people and communities all around the world.
Be wary about township tourism
Do your research and find an ethical company to ensure you don't pay into poverty tourism. There's nothing worse than rich people oggling over poorer people, especially when it's White People objectifying People of Colour for the sake of their travel experience.

If you're wondering about the ethics of township tours in South Africa, I would recommend finding a tour that empowers the locals by shopping and purchasing goods or services from businesses in the townships. Paying to tour them simply to observe people's lifestyles isn't helpful or empowering, especially since the money you pay a tour guide is unlikely to reach the residents.
Avoid unethical animal experiences
Unfortunately, there are lots of unethical practices when it comes to wildlife in South Africa. While poachers are the first thought that comes to mind, it can be more complex than this. Many companies who pledge to protect animals keep them captive for the purpose of tourism.

Animal activities to avoid in South Africa include elephant rides, shark cage diving, ostrich riding and any kind of big cat walks or photoshoots.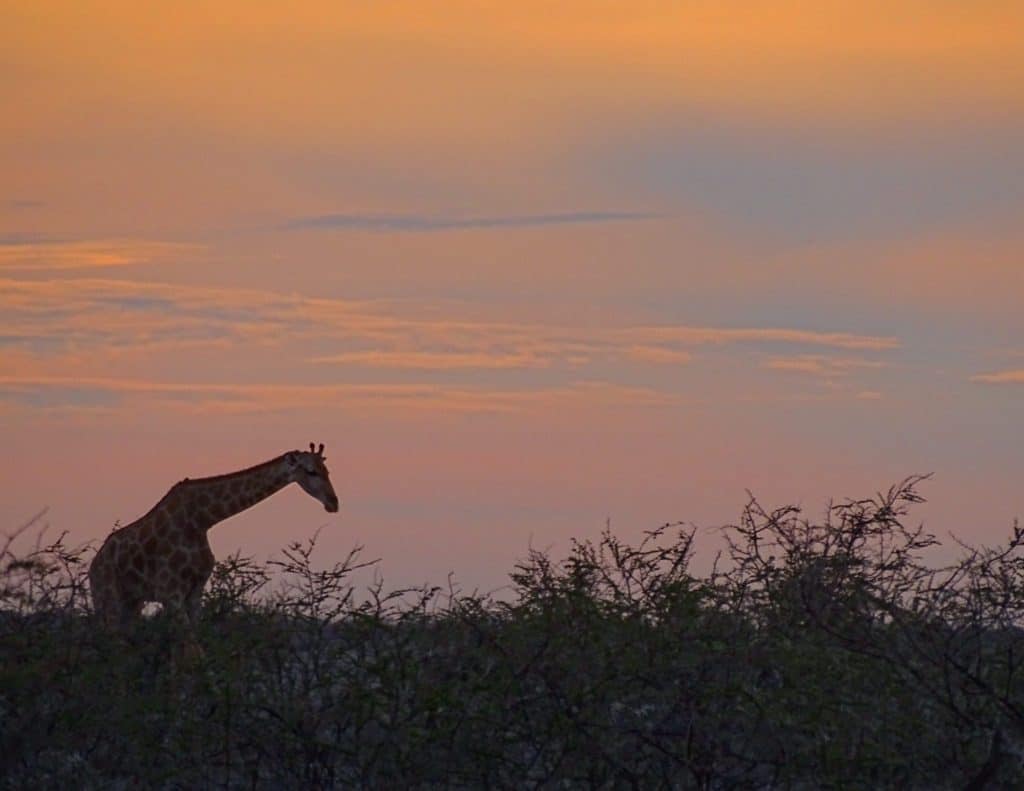 Shop local
One of the best ways to travel ethically in South Africa, and in fact anywhere in the world, is to support local livelihoods rather than corporations. This means stay in local guesthouses over global hotel chains, shop in local markets and eat and drink in local restaurants and coffee shops wherever you can. Buy directly from artisans if possible.
Use reputable tour agents
Ensure any tours you book are with responsible tour operators. Check the itineraries don't involve slum tours, orphanages or unethical activities with animals. If in doubt, ask before booking. Read past customers' Trip Advisor reviews rather than believe what the companies' websites and social media channels say about themselves.
Cape Town solo female travel tips
Since I spent over a month in this incredible city, I have plenty of tips for solo travel in Cape Town. These include…
Stay in a good neighbourhood
Stay near Kloof Street, the V&A Waterfront or Green Point if you want a safe but central location. Although it's a little further from town, the area from Camp's Bay through Clifton and Sea Point is relaxed and near the beach. However, this is best for solo female travellers in South Africa with cars as public transport isn't great.

Central hostel: I liked never@home in Green Point. As well as a lounge, garden area, restaurant, Wi-fi and airport shuttle, it was a social place for solo travel in Cape Town.
Set aside enough time
There are so many things to do in Cape Town for solo travellers. If you're thinking of swinging by for two days before getting on the road, I would adjust your schedule. I spent a month in Cape Town and didn't do everything. Personally, I think 5-7 days is the bare minimum.

Set aside a day for wine tasting in Stellenbosch, a morning or afternoon to hike Lion's Head, a day to road trip the Cape Peninsular, half days for Robben Island, visiting Bo Kaap and the V&A Waterfront…

Then there's Kirstenbosch National Park, quirky Woodstock neighbourhood, seal boat trips in Hout Bay and checking out the Clifton Beaches, Camps Bay and Sea Point. It never ends!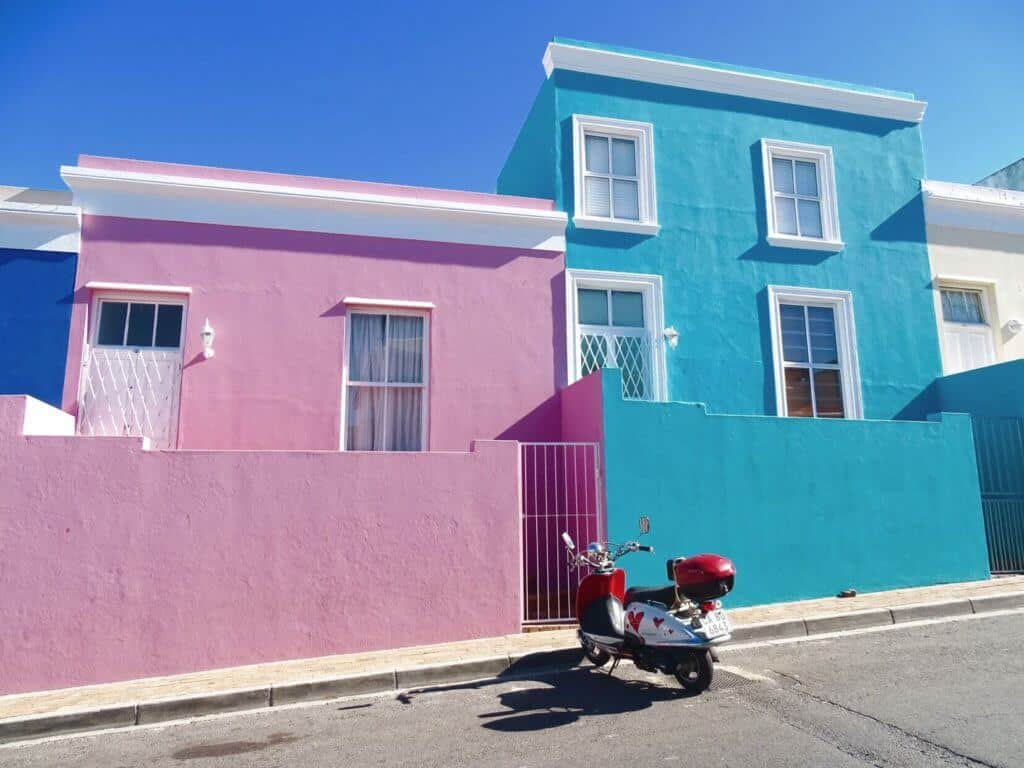 Climb Lion's Head with a buddy
If you're summiting Lion's Head for sunrise or sunset (which I'd highly recommend as it's the most beautiful time to do it), you'll either be climbing up or down in the dark. It's not unheard of for thieves to target lone hikers.

Another reason to hike with a friend is that if you fall and sprain your ankle (AKA if you're me and clumsy), you'll have support. I attempted to hike Lion's Head for sunrise and fell on the way up, meaning my new hostel buddies had to sit and watch sunset with me on the side of the mountain. I felt guilty but it was better than being stranded alone and injured in the dark.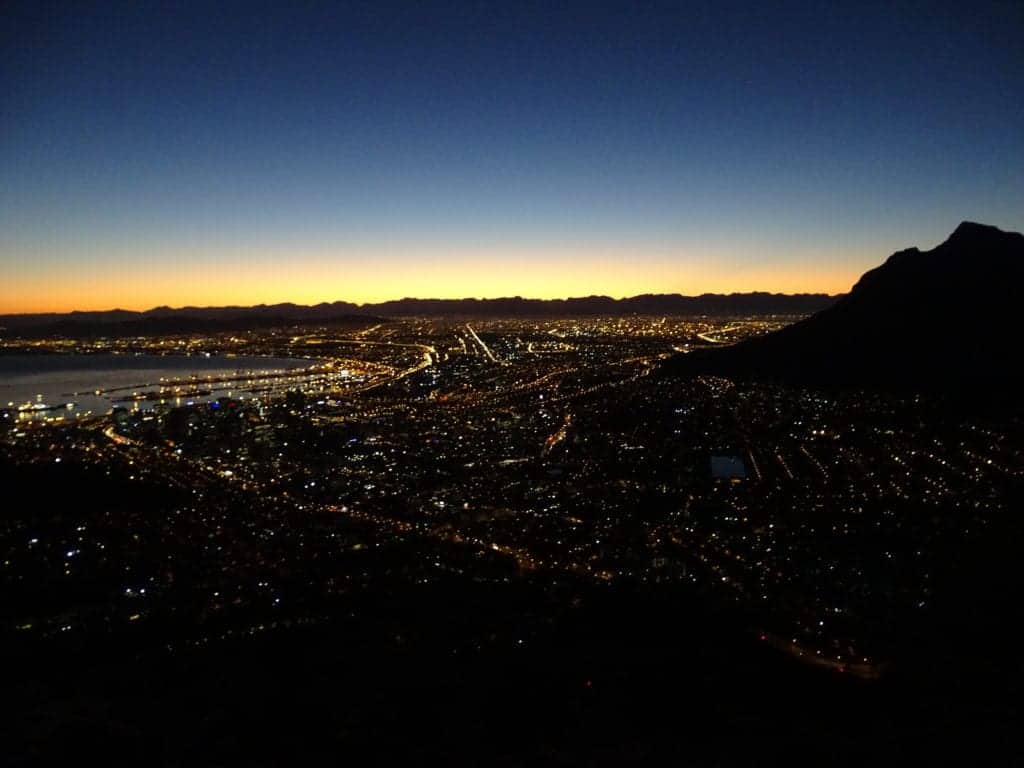 While travelling solo in Cape Town, buddy up for the hike. Consider a GetYourGuide tour for security.
The biggest bucket list experience I had in Cape Town was paragliding from Lion's Head in the early morning!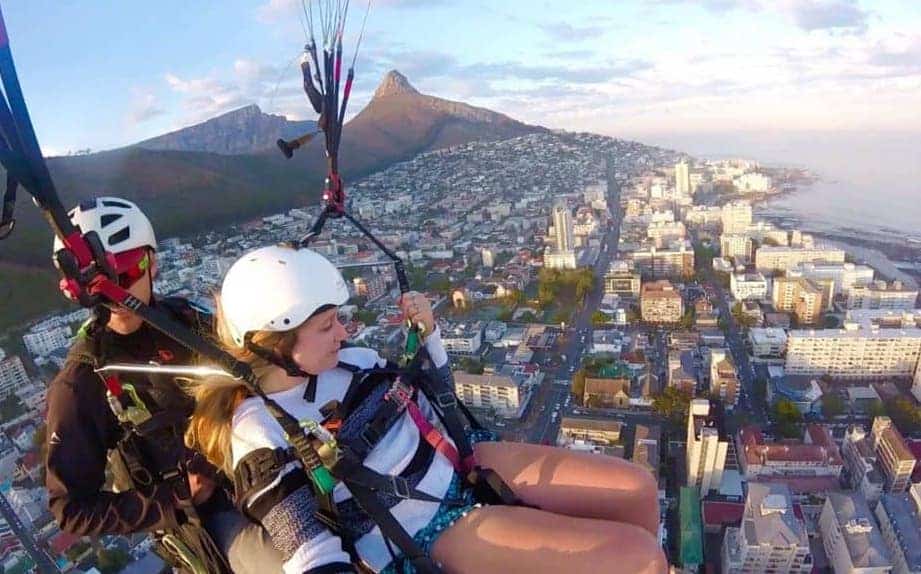 Don't eat at the Waterfront – unless it's the market
In my opinion, the V&A Waterfront is a lovely place to wander around and soak up the city. But like many cities in the world, there are touristic restaurants which are overpriced.

While I'd recommend dining in other areas, you can make an exception for the V&A Market which is stacked with all kinds of deli goods, street food, cheeses, desserts, coffees and more. It's not super cheap but since it's all takeaway, at least you won't end up running up a huge restaurant bill.
Solo wine trips
Solo travel and wine tourism don't necessarily go hand-in-hand as you don't have a designated driver. But it would be a shame to miss fantastic wine regions like Constantia, Franschhoek and Stellenbosch while travelling solo in Cape Town.

There's no public transport connecting Cape Town to these places so you're best off booking a day tour which also means you'll have new friends to drink with. GetYourGuide have some great options for Stellenbosch and Franschhoek:
Use MyCiti bus
As I mentioned, the public transport isn't amazing in Cape Town but it does exist. Between some places, like the city centre and Camps Bay, it's easy to jump aboard MyCiti bus. They even have an app so you can check timetables. I would suggest using the bus whenever you can and taking Uber the rest of the time.
Solo female travel on the Garden Route, South Africa
Travelling the Garden Route solo is very different to exploring Cape Town solo. The Garden Route is less about cool neighbourhoods, nights out and third-wave coffee shops and more about hikes, beaches, nature and small surf towns.

I'm glad there were plenty of backpackers hostels otherwise travelling solo on the Garden Route could have been a bit lonely.
These are the best stops for solo female travel on the Garden Route:
Mossel Bay: This relaxed beach town is a great first stop after leaving Cape Town. Do: Hike the St Blaize Trail spotting furry rock hyrax and dolphin. Eat: The Merchant. Drink coffee: Blue Shed Coffee Roastery.

Wilderness: This is one of the best stops for nature and outdoor activities. Do: Hire a canoe from Eden Adventures and paddle to Kaaimans Waterfall; hike to the hippie caves; visit the Map Of Africa View Point. Eat: Zucchini Restaurant, Caroline's Chocolate Haven. Hostel: Beach House Backpackers.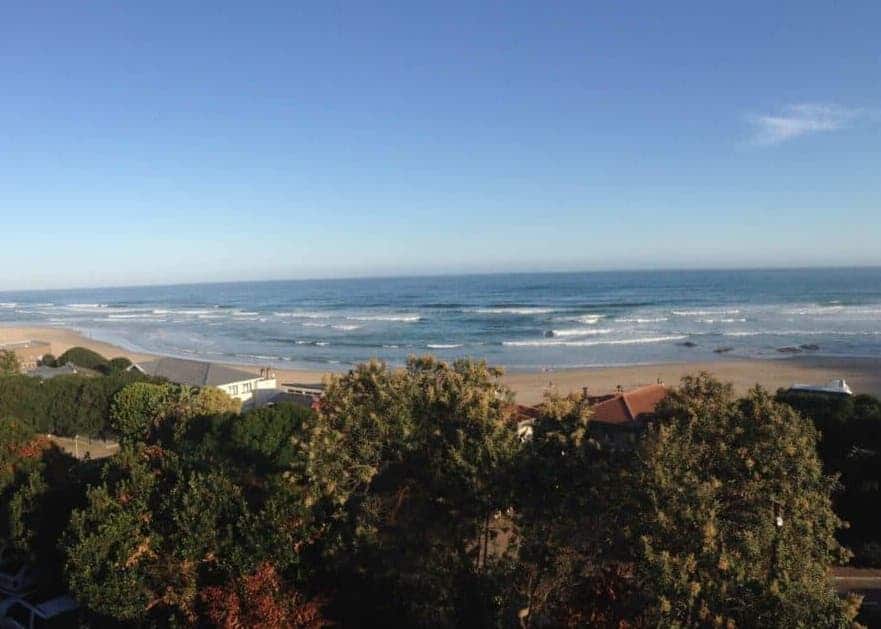 Knysna: This slightly larger stop on the Garden Route has all your amenities. Do: Cycle to the Knysna Heads, watch sunset at the waterfront, walk across the bridge to Thesen Islands. Eat: Caffe Mario. Hostel: Jembjo's Knysna Lodge & Backpackers.

Plettenberg Bay: This chilled town near the coast is good for nature excursions. Do: Snorkel with seals at Offshore Adventures, hike in Robberg National Park. Eat: Market on Main. Hostel: Albergo For Backpackers.
Stormsriver: This tiny place is a good stop for hikers. Do: Hike in Tsitsikamma National Park. Hostel: Dijembe Backpackers (if you don't mind a basic place with lots of character). Where to eat: Mugg & Bean.

Jeffrey's Bay: Chill out in surfer's paradise. Do: catch some waves! Hostel: Island Vibe Backpackers. Eat: JBay Bru Co.
Solo South Africa essentials
Copy of Lonely Planet Cape Town & the Garden Route.

A handy bumbag to keep your belongings secure.

A reusable water bottle that you can fill up with filtered water (your accommodation will have this).

Metal straw and cloth bag set to reduce the use of plastic straws.

Travel luggage – I use the Mountain Warehouse Traveller Backpack (60L with 20L detachable backpack).

A camera – I use the Sony DSC-HX350 Digital Compact Bridge Camera which I think is one of the most affordable options based on the zoom and quality of photos.

Solo travel pick: a tripod or mini GorillaPod to get yourself in the shot – I use the Manfrotto tripod and Joby GorillaPod.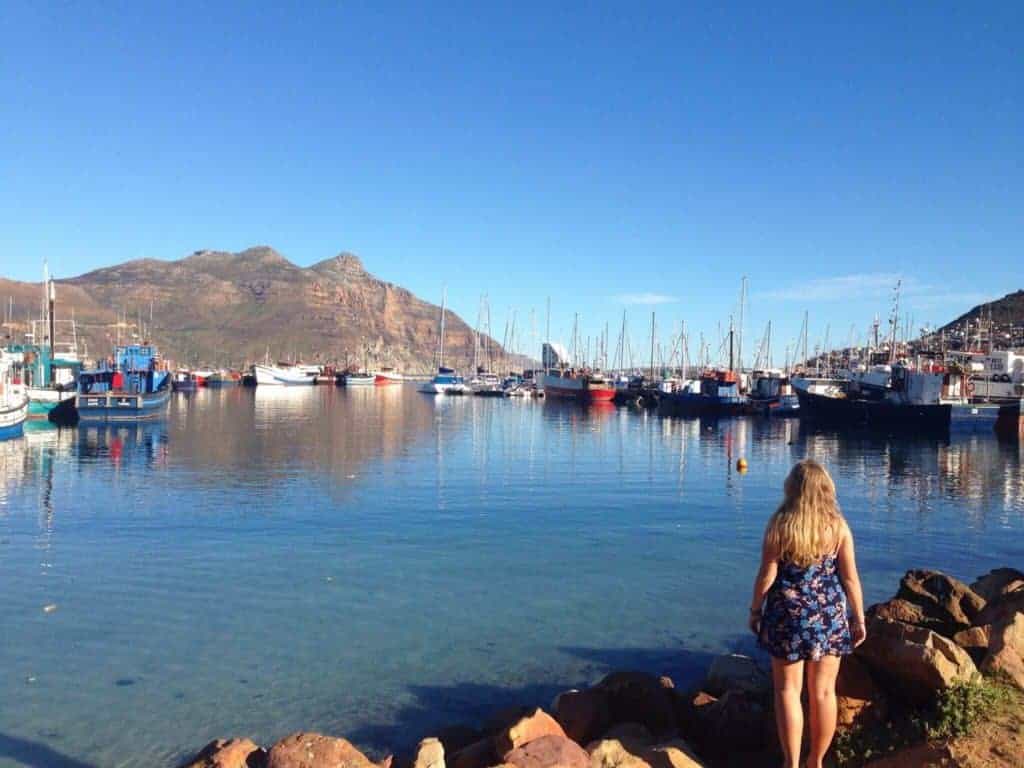 Safaris for solo females
This is where solo travel in South Africa isn't ideal. You can self-drive around Kruger but I understand wanting company. One option is rounding up other travellers in hostels and hiring a car together.

Another option for solo travel in Kruger is staying in a lodge in the greater park that offers game drives. However, this is not a budget option!

Alternatively, you might want to join a hop-on-hop-off or overland tour like G Adventures or African Budget Safaris. If you're travelling on the Baz Bus, check out their Kruger add-ons.
What to budget for a solo trip to South Africa
A month in South Africa set me back around £800 ($1000 USD / 17,000 ZAR). I travelled on a hostel budget, often cooked my own meals in hostels but did splash out on the occasional brunch and hipster coffee.

I enjoyed free hikes and beach days having had my fill of 'bucket list' safari experiences on my previous camping tour from Kenya. For safaris, you'll need to increase this budget.
Budget for accommodation: Budget 200 ZAR per night for hostels and 350 ZAR upwards for Airbnbs. You get great fantastic value in some really gorgeous properties.

Budget for food: Main dish in a mid-range restaurant – 80-200 ZAR. Coffee in a cafe – 40 ZAR.

Budget for activities: Activities in South Africa are affordable compared to many other regions in the world but still priced towards tourists. I paid 900 ZAR for two hours of snorkelling with seals.

Budget tips for solo travel in South Africa – most hostels have kitchens and South Africa has decent supermarkets. You can buy pasta and cook a basic meal or indulge in affordable supermarket steaks and bottles of wine! (No judgement about doing this solo; I did). Buy food with a shelf life of more than a day or two so that you have time to eat it.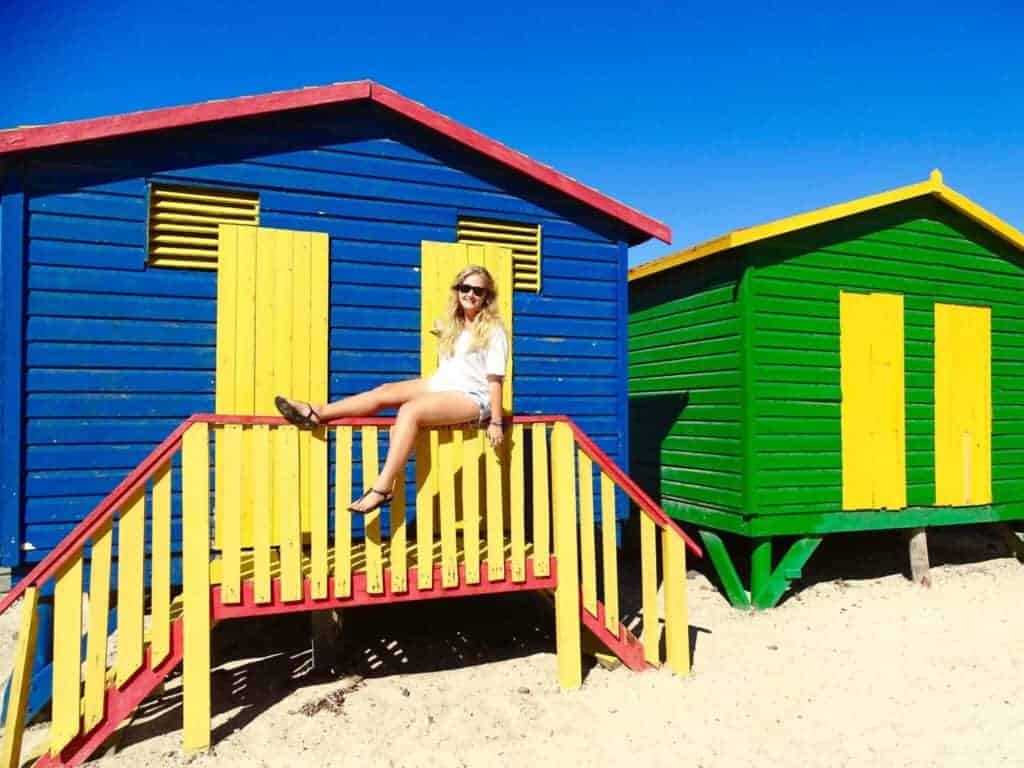 Events in South Africa
You may want to include a festival or event in your South Africa solo trip. Some options include:

AfrikaBurn – this celebration of culture is South Africa's answer to California's Burning Man. AfrikaBurn tickets sell for around 1000 ZAR and the annual festival is held in April. While you'll need to be part of a camp and bring enough food and water for the duration of the festival, there are always Facebook groups that organise events for foreign travellers.

Durban Film Festival – this September festival has been running for 40 years. As well as celebrating South African cinema exploring themes around innovations and the world we live in, Durban Film Festival runs alongside writing, dance and poetry festivals.

National Arts Festival – this culture festival held in Makhanda is the largest of its kind in Africa attracting 50,000 guests each year. There are arts, crafts, dance, music, theatre and many other kinds of entertainment. The National Arts Festival is held each year in July.

Lastly, my overall piece of advice for South Africa…
Don't get hung up on statistics
Yes, South Africa has high crime rates. But the majority of these happen in certain areas and in communities of people who know each other. In Cape Town's five safest neighbourhoods (where you're likely to be) there have never been any murders ever.

If you're on the fence about solo travel in South Africa, be realistic about the neighbourhoods you'll be visiting, rather than considering the country as a whole.

You don't need to become a new person or live your life in an entirely different way to travel South Africa solo: you just need to set your habits accordingly. As soon as you arrive, you'll get into the swing of how locals and other tourists act and it'll become second nature.

Enjoy your solo trip to South Africa. It will be amazing and you will be fine!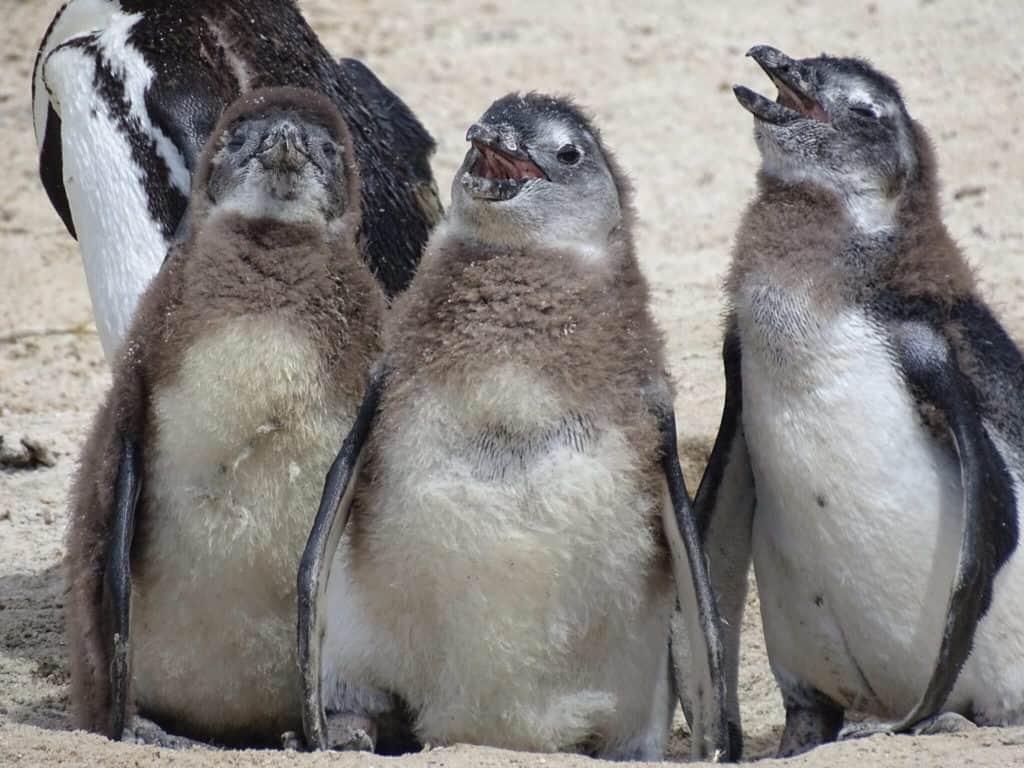 Thanks for reading!
I hope you've enjoyed reading my guide to solo female travel in South Africa and feel confident and excited about doing so. If these tips helped, please share this blog.
For more travel content, follow me on Instagram, Facebook, Twitter and YouTube.
Check out my other South Africa posts:
And my solo female travel posts:
See you next time for more adventures,
Rose x
Ps. Liked these tips for solo female travel in South Africa? Pin this for later!