Hello and welcome to my solo female travel tips. Yes, there are actually 101, not that I expect you to go through and count! Before we begin, I wanted to issue this important piece of advice to all women travellers…
BOTTOM LINE

Girls, first thing's first. Remember the world is incredibly dangerous and everyone's out to get you. If you're even thinking of getting out of bed and leaving your hotel today to do something cultural, stop at ONCE.

Never drink alcohol, never reveal your real name, never leave the house. Imagine you're under witness protection (or better yet, a spy movie) at all times. But do remember to smile at strangers: it's polite.

JOKING

If you know me, you'll know I'm sarcastic. If you follow me on Instagram, you'll know I'm fed up of those articles (looking at you, Forbes) that tell women with the audacity to travel solo to stash their valuables in sani pads, never touch alcohol and always, always smile. These are solo travel myths you shouldn't listen to!

Many blogs talk about solo female travel as if the first two words are a disability limiting you to do the latter. Their tips for women travelling solo revolve around not doing things and not going places… Which makes me kinda sad. There are so many benefits of solo travel including that it's liberating, freeing and allows you to be solely in charge of your experiences.
With all that said, I don't wish to be flippant and ignore safety tips for female solo travellers. Yes, there are downsides to solo travel and indeed, we do need to be safer as women. There are more risks; more issues to navigate. As solo travellers, we need to remain alert and do our research since we can't rely on a travel companion to do it for us.

I'm going to include plenty of solo female travel safety tips in this guide, although I do plan to leave out any scaremongering ones. And I'm not going to force you to smile.

I'll also include female solo travel tips for confidence, enjoyment and cultural and immersion. Let's get it!
Pre-trip travel tips for women
Be aware of location costs
Places like New Zealand and Switzerland regularly appear in lists of first-time solo travel destinations. But unless you're wealthy or have been saving for a decade, you'll run down money quickly.

It's a personal preference, but I'd rather have a longer, more adventurous trip than a shorter, more comfortable one. If you'd rather stay in your comfort zone, you could consider cheaper European countries; I recently travelled solo in Romania and loved it.
Read, read, read
Immerse yourself in the destination before arriving and read accounts of other solo travellers who have been. Watch YouTube videos to get a real feel for it. This will get you excited and alert you to anything you should know.

If I hadn't read up before travelling solo to Cuba, I wouldn't have known to bring my cash in advance or how to get online once I arrived.
Book something
I don't know if it's purely because you've paid for something or it's the psychology of making your trip 'official', but once you've taken the leap and booked that flight, the rest is easy (well, easier). You're committed to going when you have a reason to. The scariest step is already complete!
Share blogs with family members
I promise this is not a self-promo technique!

But seriously, if your family are worried about your safety travelling solo, show them blogs, vlogs and accounts of people (particularly those who look like you) who are safe, solo and loving it. It will reassure them.
Don't believe everything you read
I've seen so many scaremongering articles about destinations that don't deserve it. Their tips for solo female travellers are: don't go, full stop!

The list often includes India which was one of my favourite solo travel destinations ever. You have to remember that these days, anyone can post on the internet freely. Depressingly, many publications use the words 'danger' and 'female' as clickbait to entice people to read their articles.
Wardrobe tips for female solo travellers
Blend in
Much as I want to tell my fellow females to dress how they like and ignore others, this would be irresponsible. When it comes to travelling within different cultures, you're in their country so you need to observe norms for your own safety. You don't need to agree with the norms; merely honour them for the duration of your stay.

I'd also mention that in some regions like Southeast Asia where things are conservative but the people are polite and reserved, the locals won't tell you if your outfit offends them. But they'll feel silently uncomfortable if you wear shorts at a temple. Blending in is also about honouring the locals and giving us Western travellers a good name.
Tips for culturally immersive experiences
Meet locals
If you go to Thailand and only socialise with Western travellers, you're not expanding your horizons that much.

As women, we have the benefit of coming across as non-threatening to women and children from different communities. It's the perfect chance to meet locals whether that's befriending tour guides or chatting to locals in restaurants. No books will tell you what peoples' lives are really like, so ask about their customs, families, religion and traditions.
Stay longer on a cultural exchange
Before I begin this point, I want to alert you: volunteering can be downright dodgy. I advise you to read up about voluntourism and check that you're not funding orphanage tourism, doing a job you're not qualified for, or taking a job away from a local.

As long as you're doing it ethically, it's fun to spend longer and get immersed in a community. In the Philippines, I helped a hostel set up their social media channels and blog in exchange for food and board. I got to know the locals and explore their city with them. Check out similar positions on Workaway.
Solo travel safety tips
Talk to strangers – just be discerning
'Don't talk to strangers' is great advice… If you're under 10.

Provided you're an independent adult, it's not a necessary safety tip for women travelling solo. To be honest, many non-Western countries are just much friendlier than ours. If people start chatting to you, it doesn't mean they're trying to flirt or traffic you!

Of course, you should be discerning. Don't give away too much information. If strangers ask where you're staying, say 'a hotel in town' rather than the name. Don't give away your social media details unless you actually want to stay in touch. 

With men you've recently met, I'd aim to remain in public places with them initially. This is similar to being in your home country, how you'd meet a new person in a bar rather than at their house. But in countries with developing attitudes towards women, this is more important. 
Know what time it gets dark
This depends where you are. For many countries, it's not an issue. But while travelling solo in South Africa and India, I knew when sunset was and aimed to be at my destination rather than still wandering around. This doesn't mean you have to be locked in your room by 6pm: just be at a restaurant or bar rather than en route.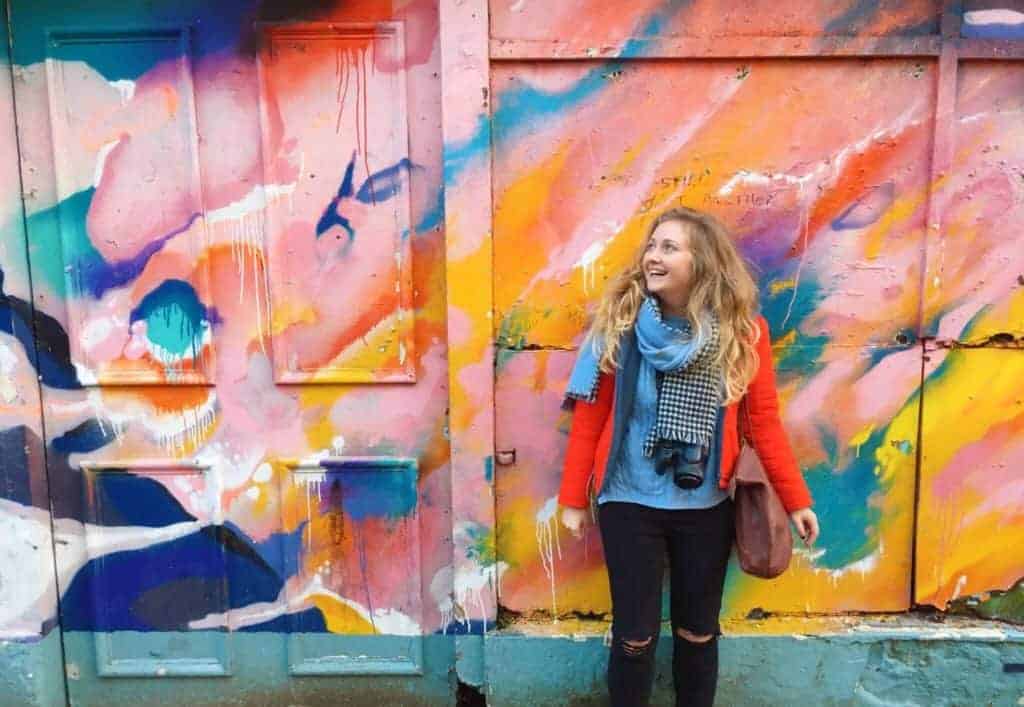 Know when to buddy up
Know the emergency numbers
Make this part of your 'to-do' list when landing in a new country, alongside getting cash and a SIM card. Save them into your phone, just in case. You'll probably use need them but it doesn't hurt to have them.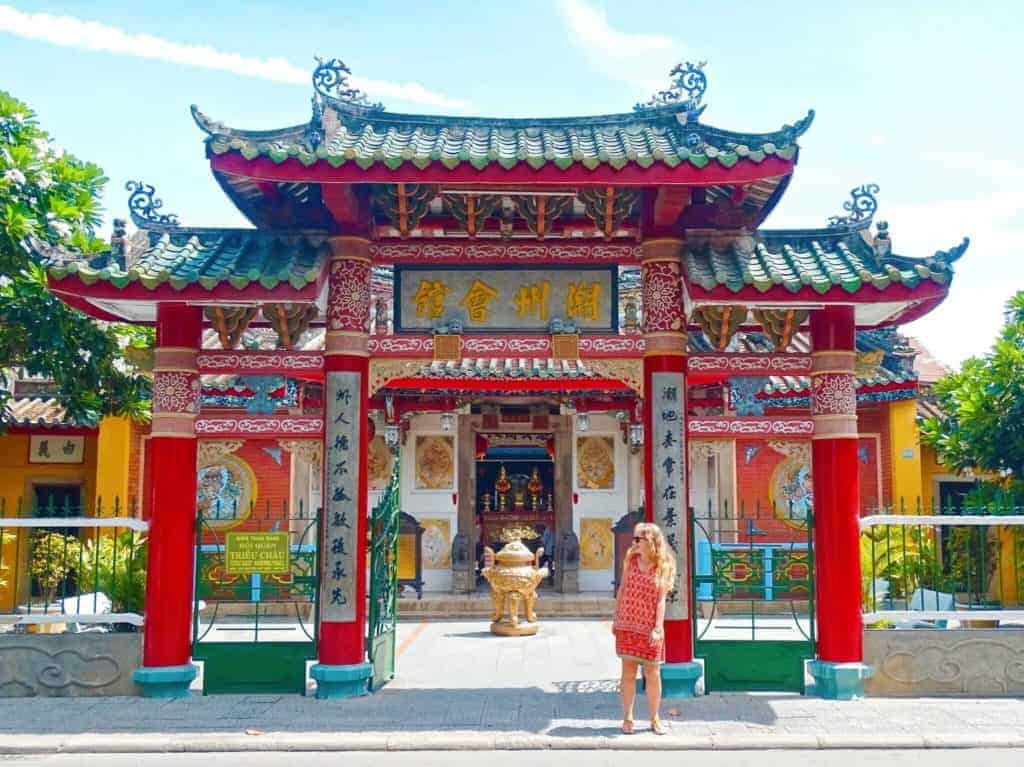 Download a transport app
Couchsurfing
I mentioned Couchsurfing already as a way of meeting locals and having a cultural exchange. Of course, the added bonus is not having to pay for accommodation!
Money tips for solo female travellers
Go to the ATM when you land
Newbie travellers ask if I arrive in a country with all my currency. No! If you're travelling to many countries in one trip, it's impossible. Also, if you have a card that doesn't charge fees, you can withdraw from an ATM when you land.
Use a travel-friendly bank account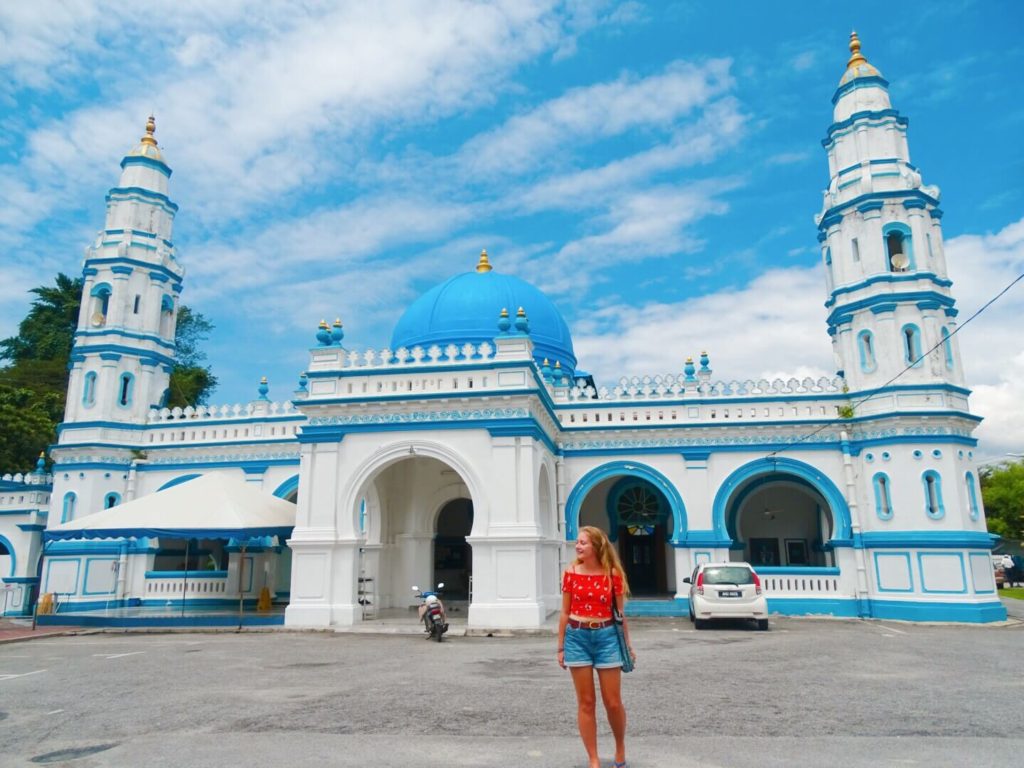 Bring a back up card (or four)
Losing your bank card and not being able to access your money is annoying even when you have a friend to lend you. As a solo traveller, it's the worst!

Make sure your back-up card also lets you get cash out without fees. I recently got stuck with my emergency card and while I was grateful to be able to access my money, I wasn't happy about the fees I racked up. Be aware that it can take ages to get lost or stolen bank cards back when overseas. Your back-up card should be an option you're happy using for weeks or months!

I've now upped my game and have back-up cards with Monzo, Revolut and Starling meaning even my back-up's back-up has a back-up. (Yes, I lose cards a lot). I'd be happy travelling for a long period with any of them.
Use left over cash on essentials
If I have less than £20 left when leaving a country, I don't bother with the faff of exchanging it since you always lose out in the conversion. Instead, I use it to buy things I'll use later, for example toiletries or makeup.
Have an emergency fund
I'd recommend putting aside some money for situations that don't go right. Maybe you missed the last bus and have to shell out for a pricey taxi. Maybe your hotel didn't feel safe and you decided to move after checking in.

If you're ever making a safety-related decision, you'll be more inclined to make the right one if you know money is set aside for this exact situation. Don't use it? Great, have a spa day in your final destination or extend your trip.
Use Skype for phone calls
Usually, I call or video call loved ones on Whatsapp, but sometimes you have to make actual phone calls, for example to your bank or insurance company.

This is another one I learnt the hard way. When my details were stolen and money started coming out of my account from Domino's Pizza all around the world (on my turf too, dammit), I called my bank from a Thai SIM card and racked up a £50 bill!

Nowadays, I make all my phone calls on Skype. I topped up £5 a year ago and the credit is still going strong, despite the fact I've spent hours on hold to various companies. Download the app and use it like a regular phone, typing in the number with the country code.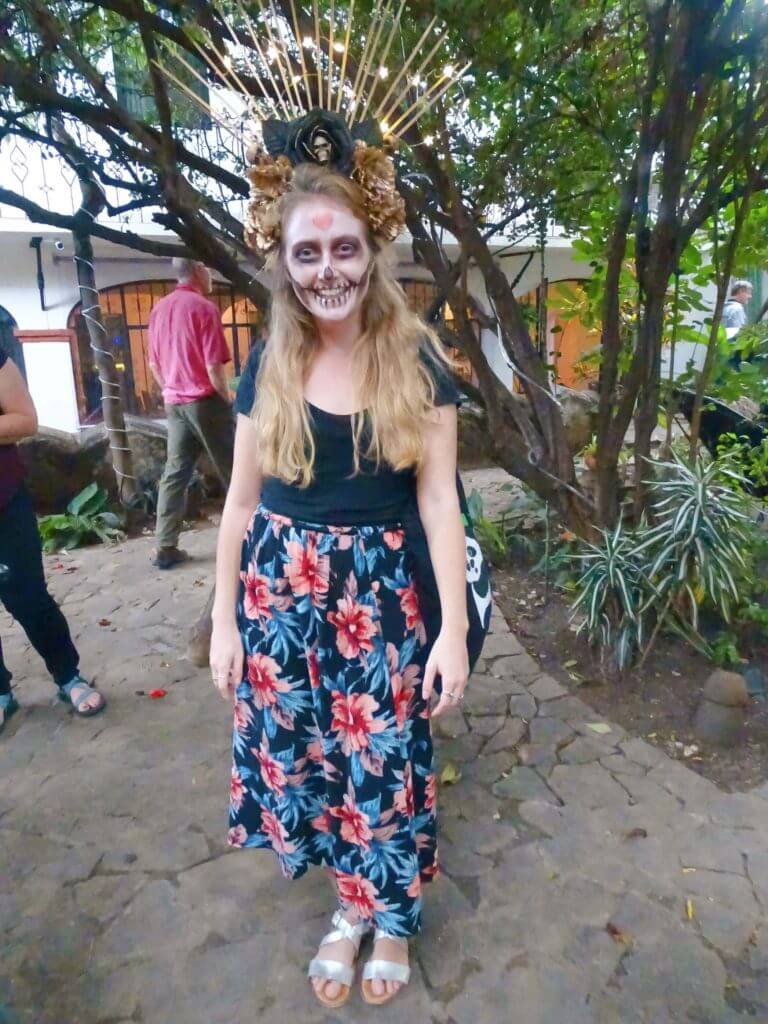 How to deal with unwanted attention
Solo female travel isn't about locking yourself away from anything bad ever happening. It's about learning to deflect and resolve the occasional issue and move forward with confidence. Use these safety tips for solo travel:
Lie a little
Learn to say no
In India, I was utterly overwhelmed with selfie requests but felt rude saying no since I knew people were only friendly and curious. As time went on and my confidence grew, I realised there was nothing wrong with saying 'no, not right now'.

I recently saw a comment left on a solo travel blog saying 'a man wants to take me for dinner and won't take no for an answer?'… Just say a firm no! No one can ever force you to do anything but, as women, we've been conditioned to see being firm as bitchy and impolite.

Even if someone's just being nice but you don't want to hang out with them, never feel guilty about saying no. If you do, visualise your guilt as an object and imagine flushing it down the toilet. Once you have the ability to say no and not feel guilty, it will change your life, while travelling and at home!
Or walk home a crowded route
After speaking on the street with a man who made me feel uncomfortable, I once walked home through a busy market rather than the straight main road. Always stay where it's busy if you feel even the slightest bit uncomfortable about a person's behaviour when travelling solo.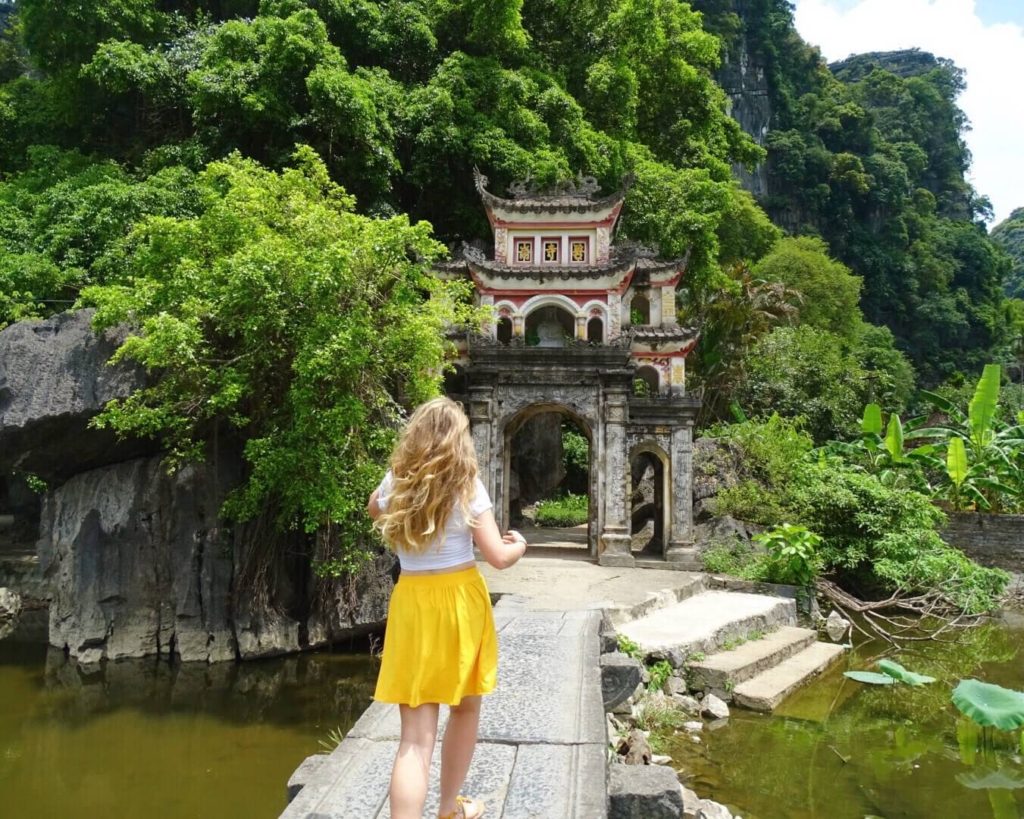 Keep people in the loop
By sharing your location and whereabouts with people back home, you're staying safe and keeping everyone happy. If your family were nervous about your solo trip, they'll feel way more relaxed if they hear from you often and know what you're doing. You know what that means? They'll be happier for you to go on trips number 2,3,4,5 etc!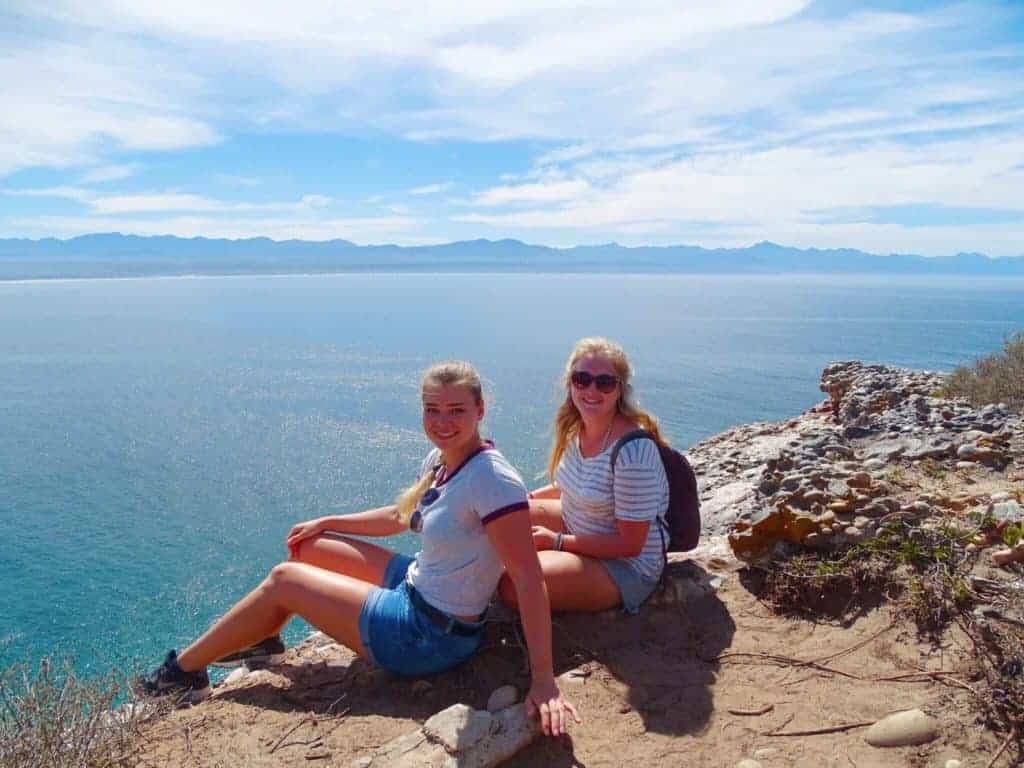 Don't suddenly stop posting
I have friends who could not post online for ages and I'd probably not bat an eye. Not everyone is a blogger or professional oversharer.

However, I've always posted online while travelling so when I randomly vanished for five days, my mum was freaking out. In reality, I was in a small village with no Wi-Fi. I should have let people know I was about to go offline because, even though I knew I was fine, no one else did.
Online security tips for female solo travellers
Avoid geotags until you've left
I would never suggest tagging yourself in a cafe or restaurant until you've left, whether you're travelling or at home. Why risk it?

Even if you're in a destination for a few days, you may want to avoid geotagging in case someone sees you online then notices you in person. Many bloggers and solo travellers post their social media content a few days behind to combat this.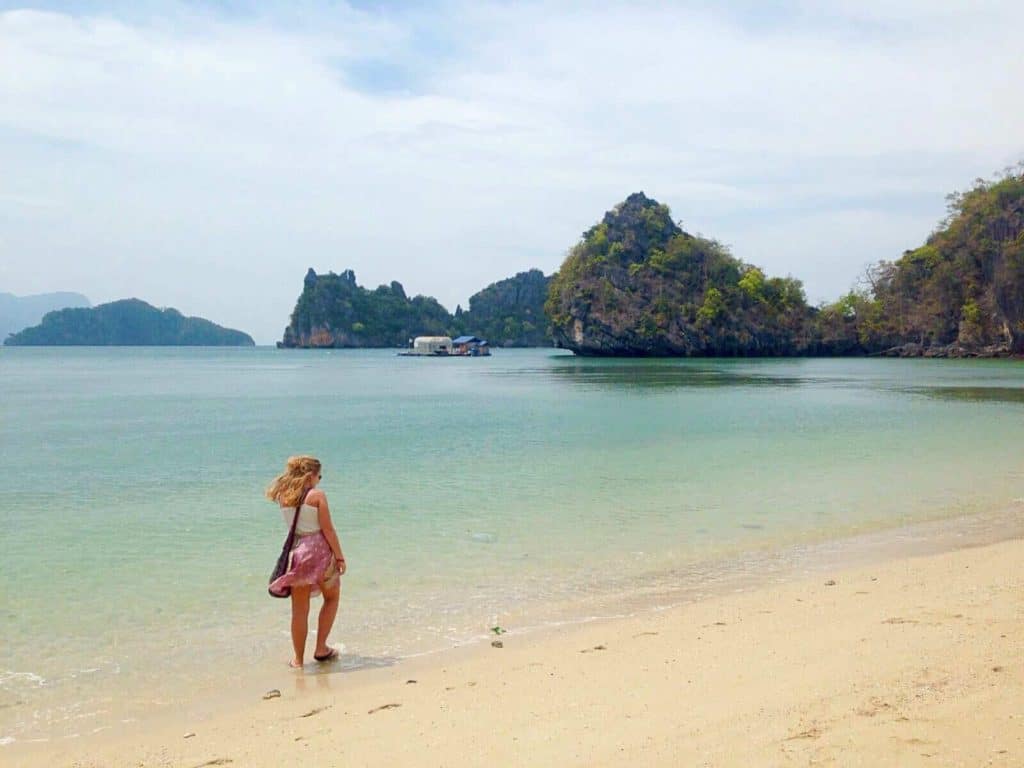 Don't give out your details
It may seem harmless: you don't have to reply to people's messages after all. But once someone has you on social media, they're aware of your movements… Even if you've forgotten they exist.

Consider having your social media accounts set to private while travelling solo, especially if you'll be giving out your full name when booking things. If you're wary, consider changing your surname on Facebook for the duration of your solo female travels.
Transport tips for solo female travel
Download offline maps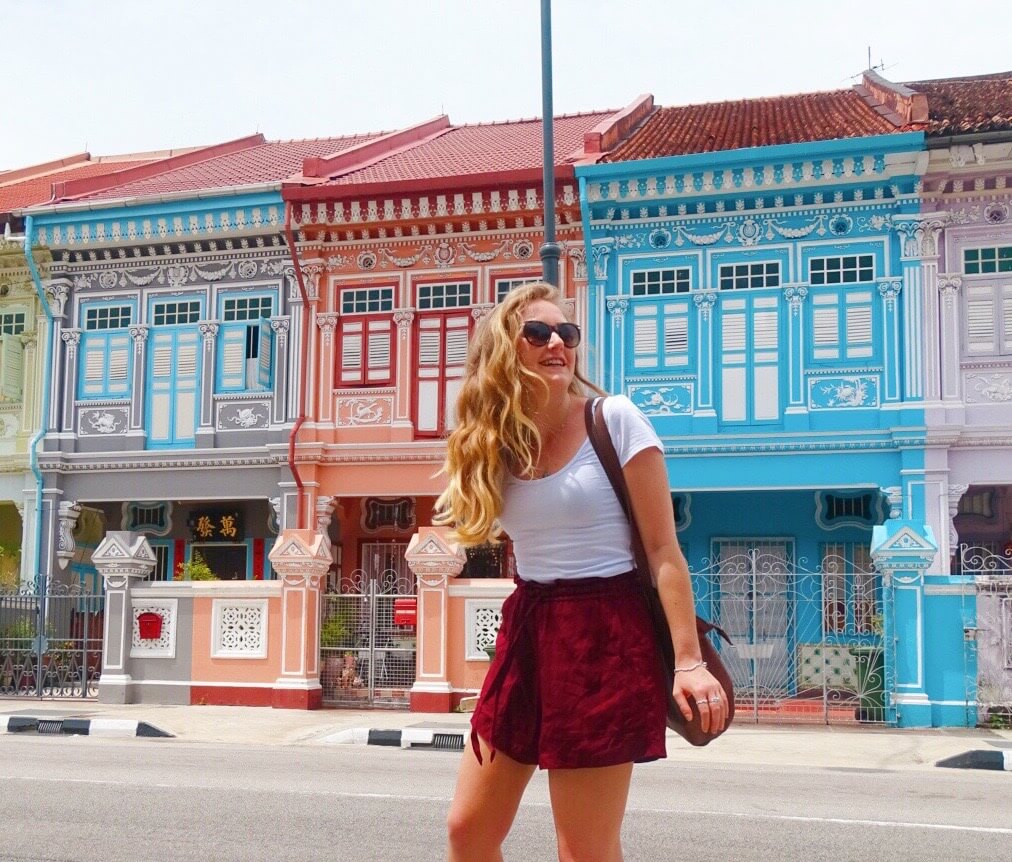 Arrive during the day
If I'm travelling with another person, I have no qualms about arriving late. But if I'm alone in certain destinations, I spend the journey worrying about what to do when I arrive in the dark. For that reason, I always aim to arrive in daylight even if it means taking a longer or more expensive journey.
If arriving by night…
I've been in situations where it's not possible to arrive in daylight hours. Use your judgement. For example, when I had to arrive at midnight in Scotland, I handled the situation differently than when I arrived at the same time in India.
For safer destinations: Research in advance how to get to your accommodation. Have the Uber app (or local alternative) downloaded. Pin your hostel on Google Maps but aim to keep your phone away whilst walking there. Study the map before so you can follow it without checking continually.
For less safe destinations: Call your hotel in advance to send a taxi so you're not faffing with Uber when you arrive. If it's within walking distance, ask a member of hotel staff to meet you from the bus or train if you're worried.
Solo travel tips for building confidence
Dine in the day
I much prefer dining out alone in the day than the evening. Often I'll have a big lunch in a cafe, then have a lighter snack dinner or grab something takeaway. This avoids any awkward candlelight dinners for one.

Alternatively, find social group dinners on the EatWith website.
Bring a book
Having something to do while dining out is great for confidence. As soon as you open a book, it gives you a distraction but also gives you a purpose and shows you're there to enjoy yourself.

It doesn't have to be a book: you could call a friend, review your photos from the day or do some admin for the next leg of your trip.
Identify your 'happy spaces'
Having a bad day or need a confidence boost before exploring a new place? Think of what makes you happy and do that.

For me, this is definitely reading my book over coffee. I know after doing this, I'll feel relaxed and ready to take on the world. But it could also be yoga, a walk on the beach, a Skype with your family… You name it.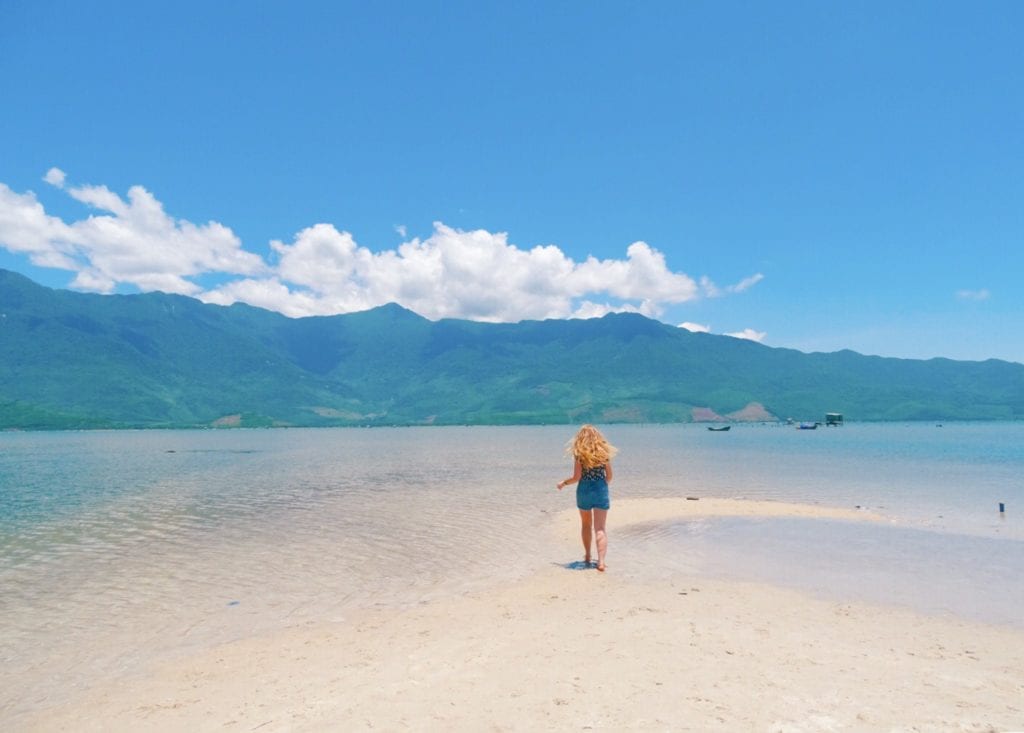 Do a mini solo trip first
Before I embarked on my full-time solo travels, I went on a Scotland week trip. It really got me into the habit of eating solo, meeting new people at hostels and navigating myself around. Get your confidence up somewhere close to home!
Book a few things in advance
By this, I don't mean book everything in advance for the next six months so you have no flexibility. But by having your first few nights accommodation or a tour pre-booked in a new destination, you'll feel more confident and excited as you arrive.
Dealing with loneliness / homesickness
It happens to the best of us while travelling solo. If you're feeling blue and missing home, remember it won't last forever. Often I'll have a quiet week and feel a bit lonely, but find myself suddenly loving life again a while later.
Call a friend
If you're feeling lonely and haven't met people in real life, remember the power of the online world. Call your friends rather than messaging so you actually get to speak to someone. You could also alert people in your life that you're feeling a bit down and ask them to check in with you over the coming days or weeks.
Spend less time on social media
Seeing other people socialising at home will not make you feel better. Last Christmas, I was in a hostel in Mexico and made the mistake of seeing people at home cutting turkey with their loved ones. Meanwhile, I was watching The Holiday on my laptop and eating a super noodle in bed. Major fail!
Travel slowly
By spending longer in a place, you'll have more time to meet people and form meaningful connections. If you're always rushing onto the next place, feelings of loneliness may come with you.
Have a purpose
If you feel aimless, give yourself a purpose. This could be setting a goal to find the best food or hidden gems in a new city. It could be volunteering or helping with a local project for the day.

My purpose is easy: sussing things out and taking photos for this blog. This really gives me something to 'do' if I don't meet people or I'm at a loose end.
Meeting people when travelling solo
While solo female travel tips for battling loneliness are handy it'll take longer to get to that point if you're good to meeting people and making new friends. These are my top tips:
Choose the right hostels
Don't end up in a hostel where everyone's 18 and keen to party all night if that's not your scene. Some hostels are cosy and comfy, run by local families. Others are factories churning through young travellers each day. There's nothing wrong with either but you could end up bored in a quiet hostel or frustrated in a party hostel if you've misjudged the vibe on booking.
Read next: 22 ways to meet people travelling solo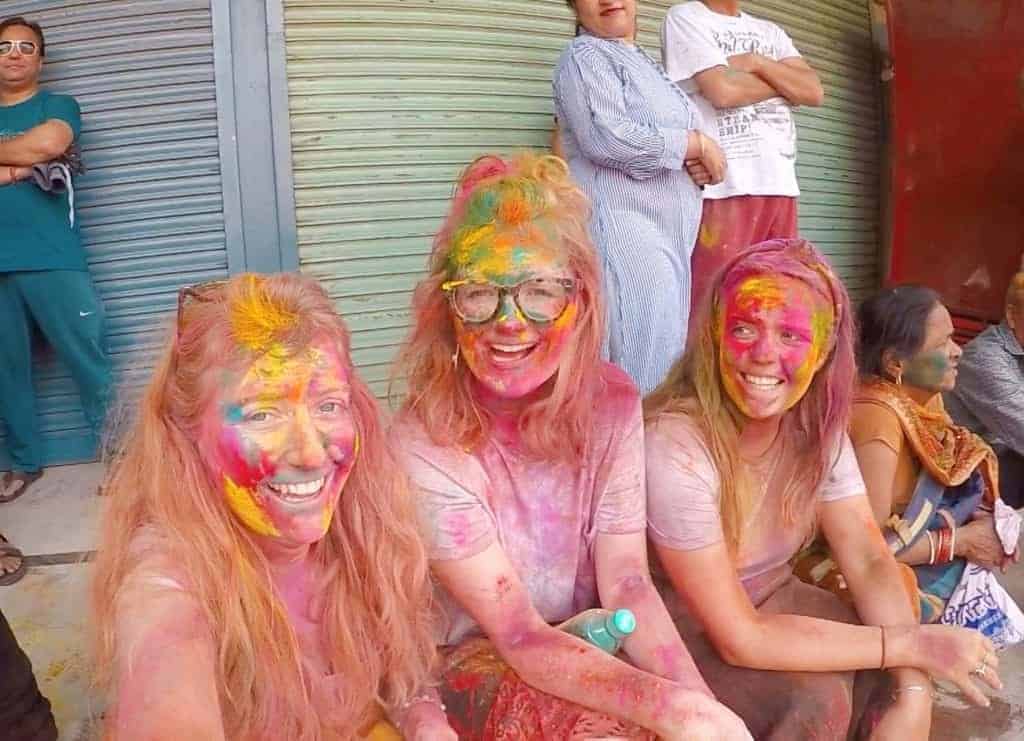 I would advise looking at the photos on Hostelworld when booking. If they show lots of young people socialising in the pool, it's probably a party hostel. Check what they say about themselves and what events they offer. If it's free beer nights, the vibe may be different to those offering cultural walking tours.
Read reviews
If I fancy a night out, I'll book a hostel with reviews mentioning nights out and making friends. If I'm feeling antisocial and need a chill, I'll keep an eye out for quiet hostels, especially those with reviews complaining that there wasn't a common area. Reading hostel reviews is a clear way to figure out what type of experience you'll have there.
Take tours
Facebook groups
Join Girls Love Travel on Facebook. This is a great place to connect with other travellers and share solo female travel tips and advice. I also like Host A Sister where users offer spare rooms to passing travellers and who them around their city.
Find a travel buddy on Workaway
I already mentioned Workaway as a way to get culturally immersed and as a way to save money. Promise I don't secretly work for them! They have a new find a travel buddy section where you can message others in your current location. This lets you meet travellers who enjoy culturally immersive experiences rather than those passing through quickly.
Read next: how to pick a perfect travel buddy
Don't bring a book
Contrary to what I said about bringing a distraction device when dining solo, I would advise coming to a hostel communal area (or any situation you're hoping to meet people) with nothing but yourself. Personally, I'd never approach someone with their head in a book for fear of bothering them.
Solo female travel tips for making memories
As I mentioned, I don't want to make all these tips for solo female travellers exclusively about safety. I also want to mention taking photos and making their memories last. Here's how I do it…
Be in your own photos
Organisation checklist
Carry a list of medical conditions
Or at least know the local word for them. Recently in South Korea, I had a random reaction to some squid and my tongue started to swell up. It went away but made me realise that had anything worse happened, I wouldn't have been able to explain without knowing the Korea lingo (I also didn't have any data to Google it).

Ensure you're never caught in a situation when you can't communicate your medical condition. Learn the local word and have it as a note on your phone or printed out.
Nights out
Have data and Uber downloaded
Before going out for the night, I check I have data and Uber is installed and a click away. If you find your data gone at the end of the night, ask the bar or restaurants staff to use the Wi-Fi or call a taxi for you.
Ask hostel staff
If you're wondering whether an area is safe at night, the best people to ask are the locals. Check with the staff at your accommodation if it's safe to walk alone in the evenings or if you should take a taxi.
Know your limits
I'm definitely not going to tell you to avoid alcohol while travelling solo. Blogs that say this are a pet peeve of mine. If you're travelling the world, of course you want to drink, have fun and go out!

When it comes to nights out, I'm confident I know my limits and when to stop. If you DON'T, then yes, maybe you shouldn't be drinking while travelling solo. If in doubt…
Night out buddies
Independent as I am, I find that nightlife is the one thing I don't immerse myself in alone. It's just not as fun. Usually, I wait until I meet people I want to go out with. Hostels are the obvious way to get your night out crowd together, or why not Google organised bar crawls in your location?
Get takeaways when feeling lazy
When I was travelling solo in India, I often got takeaways in the evenings rather than walk around alone looking for restaurants. This had the added bonus that I didn't have to get dressed and go through the motions of eating in a restaurant when I'd rather save a few hours and watch Netflix.

Companies like Deliveroo, Zappi and Zomato are quick, affordable and mean you don't have to walk at night.
When you're not loving solo female travel
'Check out' of travelling
There are bound to be times you want a 'normal' day and feel sick to the back teeth of culture. For these occasions, I love finding hipster coffee shops (with flat whites, exposed brick and cacti everywhere – you know the drill). I'll pop in for an hour to get my dose of home comfort, then I'll be ready for street food and cultural immersion.

If eating in a Western restaurant gives you the break you need, take a break. 'Check out' of travelling for a bit, get a takeaway, watch Netflix. Get it out of your system until you get your groove back. You won't enjoy travelling by forcing it. Don't worry about people judging you either; you don't have to tell them.
Speak to enthusiastic friends
You know that friend who's always enthusiastic over your news? Talk to them!

If you have friends or family members who have a tendency to worry or share negativity, limit your interactions with them before departing on your trip or even during it. It sounds harsh but if you're struggling with confidence and need a boost, you should identify and call on your most enthusiastic friends over all others.
Eat where the locals do
This is less about ensuring it's fresh but also ensuring it's delicious! If the locals like it, you know it's the real deal and not a tourist version.
But remember they have different stomachs
Eating like the locals is great until you're already sick. In this situation, I'd suggest eating plain foods close to those you would back home. When I was ill in India, the locals brought me curd and dal to my room. It was so kind of them but I realised after that lentils are gassy and curd is basically unpasteurised dairy. These foods might be good for locals but they weren't for my delicate Western stomach!
Tell people
Don't be too proud. In India, the hostel staff became my friends, driving me back and forth to the hospital and helping collect me medicine. Had I not told them I was sick, I'd have had to deal with it alone. Even though talking about your health can feel personal, don't be afraid to share it with hostel mates too because I'm sure they'll look after you.
Female solo travel tips for specific locations
Southeast Asia
Tip #101
If you're having a tough time, reach out to me. As a blogger, I can't always respond to every small question or query. But if you're struggling and need solo travel help, email me. I've been in all the solo travel pickles. I know what it's like. We've got to look after each other!

Last but definitely not least…

Enjoy this! Even the testing moments won't last forever. Several years from now, you may be sat back home wishing you could do it all again. The life you are living is someone else's wildest fantasy and will be YOUR memory bank for life.

The fact you're reading this and have decided on solo female travel makes you stronger than most already. You are about to embark on the most amazing adventure and YOU HAVE ABSOLUTELY GOT THIS.