Is Bali good for solo travellers?
Is Bali safe for solo travellers?
My tip is to book a scooter taxi on the Go-jek or Grab apps rather than booking one off the street, so you know the driver is legitimate. (There are reports of people wearing Grab jackets who aren't actually licensed drivers.)

Again, just keep your wits about you, just like you would at home! Most travellers to Bali have a wonderful, trouble-free trip.

I've personally solo travelled to dozens of countries and written guides on guides on solo female travel in South Africa, Mexico, Vietnam, Malaysia, Thailand and India and I have to admit that Bali is one of the safest and easiest destinations to travel as a woman alone.
How to make friends in Bali
When it comes to solo female travel in Bali, the only challenge is getting around. If you love getting off the tourist track, Bali is more challenging than other countries in Southeast Asia because there is almost no public transport available.

As a result, there are fewer ways to get around independently – especially on a budget. This is probably the most frustrating part of solo travelling to Bali.

This means you must take tours, book drivers or hire a scooter.
Scooter hire: You can rent scooters for as little as 70,000 IDR per day from most accommodations, travel agencies or reputable vendors.

However, remember that it is unsafe to drive a scooter to remote regions with no experience. Rental scooters are best used for local activities, such as visiting waterfalls while staying in Ubud or getting to all the cute cafes in Canggu.

As always, make sure you book travel insurance so you're covered just in case anything happens.
Best places in Bali for solo female travel
There are so many unique places to visit in Bali! While the island looks small on a map, don't underestimate how many breathtaking natural attractions and cultural places there are to see.

Even if you plan to travel further afield, begin your trip in Canggu, Seminyak or Ubud to ease your way into solo Bali travel. These lively travel hotspots are great places to meet people and settle into the Bali lifestyle.

And there are plenty of things to do in these places! So if you're feeling nervous, stick to these areas for a stress-free trip.

My favourite places for solo travellers in Bali include:
Ubud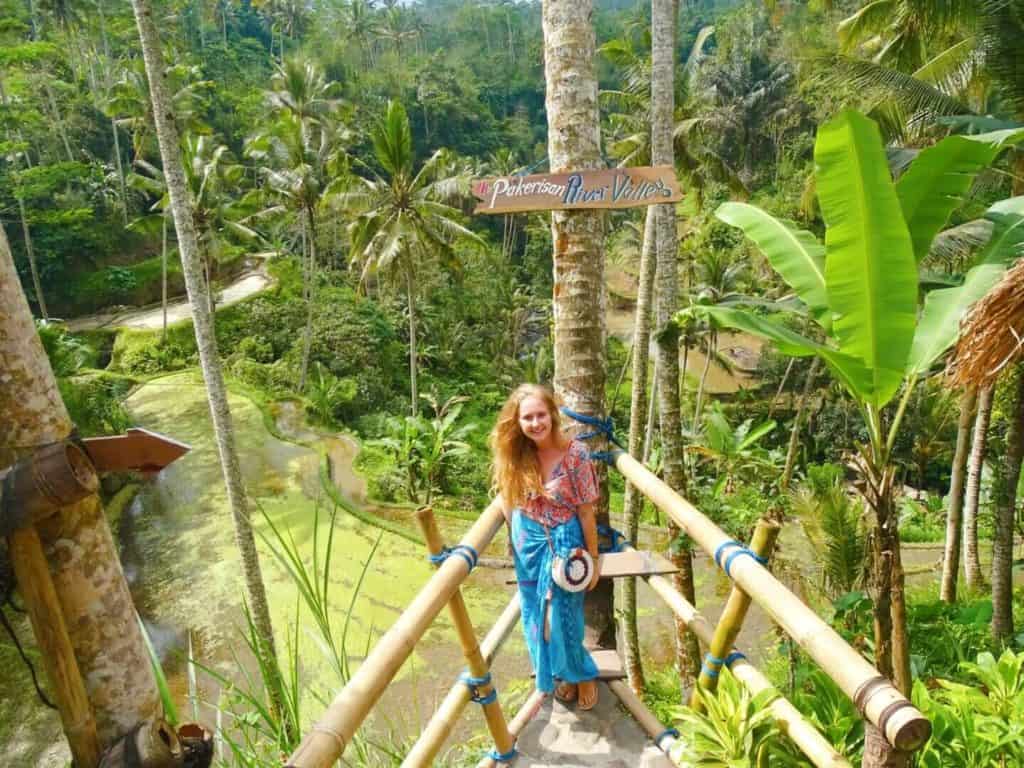 Canggu and Seminyak
Uluwatu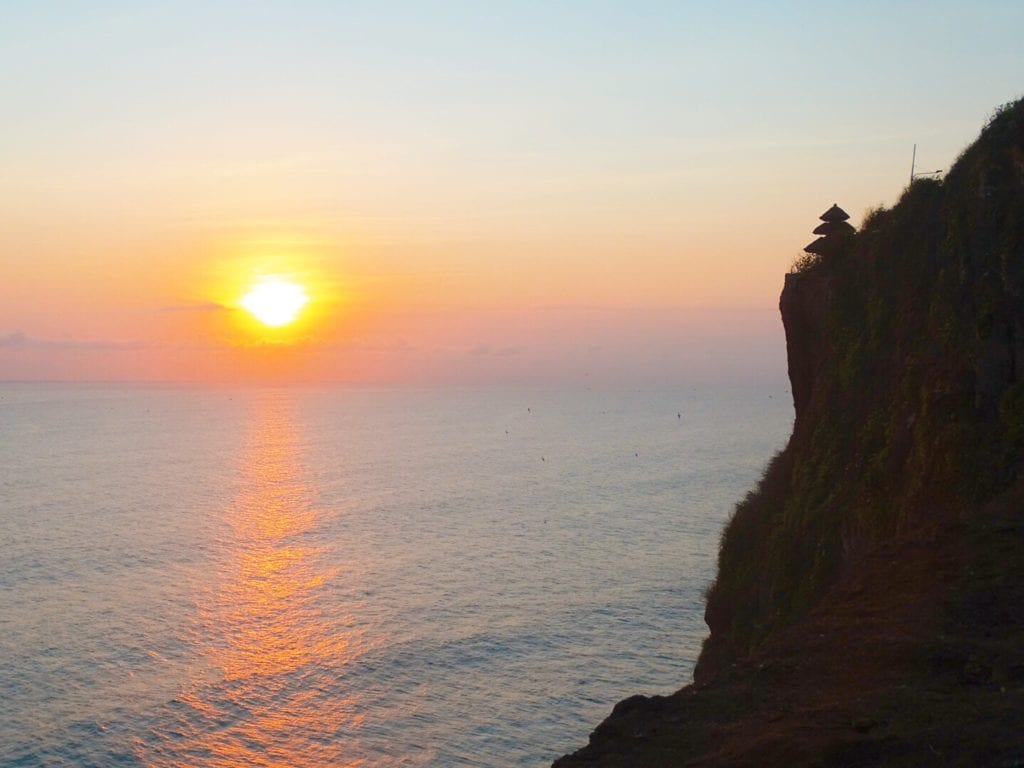 Nusa Penida
I highly recommend visiting the enchanting Nusa Penida, just a 40-minute ferry ride from Bali (book tickets from $10 on GetYourGuide). This stunning island is famous for its Instagrammable viewpoints such as the T-rex viewpoint (Kelingking Beach), Angel's Billabong, Atuh Beach and Broken Beach which can be explored during 3 days in Nusa Penida.

Nusa Penida has beautiful coastal scenery in every direction, so there's plenty to see if you want to escape the crowds.
Gili Islands
While technically in Lombok, the Gili Islands are ideal places for solo travel in Bali because they are conveniently just one ferry away.

Because these tiny paradise islands are so small, no transport is required! This makes it much cheaper for solo travellers who don't want to pay extra for taxis for one person. In the Gilis, you can cycle or walk around the islands instead and enjoy diving, snorkelling and island hopping.

Choose Gili Trawangan if you're looking for a more sociable party atmosphere and want to make friends or Gili Meno if you prefer a quieter, more romantic island vibe. (It's popular with honeymooners, but hey, you also do deserve a treat!)

My favourite is Gili Air as it's a perfect blend of the other two Gilis!
Accommodation for solo travellers in Bali
How to dress for solo travel in Bali
Food and sanitation