Thinking of travelling solo in Croatia? After living for 2 months in Split and spending another month travelling around locations including Zagreb, Zadar, Dubrovnik and Istria, I'm your girl!
I've travelled solo in India, South Africa, Cuba, Vietnam, Thailand, Bali, Malaysia and Mexico so I had zero safety concerns when booking my trip to Croatia. I'm an experienced solo traveller at this stage but I'm aware we're all on different stages of our journies so I wanted to share this guide in case you have worries or reservations.

Perhaps you're still wondering 'is Croatia safe for female travellers?' and haven't yet bit the bullet and booked your trip.

If that's the case, I say go for it! Croatia is one of the easiest and safest places to travel solo in Europe, if not one of the world's best solo travel destinations for women!
Is it easy to backpack in Croatia?
If you're thinking of travelling to Croatia alone, you'll be pleased to know there are plenty of hostels, affordable public transport and companies offering tours and excursions, helping you to see the country affordably while meeting others.

It's a well-trodden path with many backpackers hitting up Zagreb, Split and Dubrovnik. Outside of these cities, you may find places more family-orientated. In Istria (the peninsular in the west) for example, there were few hostels so I didn't meet other travellers and had to splash out more for accommodation.

Basically, stay on the beaten path if you want the classic backpacker experience, but break away to other destinations if you don't mind spending a bit more money and time with yourself.
How to meet people in Croatia
Best time of year for Croatia travel
Car
Hiring a car in Croatia can be a great way to get around with all freedom to you. But first, consider your destination. You don't need a car in Dubrovnik as it's so congested with little parking. In fact, most historical Croatian cities are pedestrianised at least in the Old Towns.

For solo travel in Croatia (and countless other places) hiring a car may not be the best option because you'll have to front the whole cost yourself. Public transport is way cheaper.

If you still want to hire a car, I'd suggest using Rentalcars.com because they have competitive prices and great customer reviews.
Solo travel in Split
After 2 months living in Split, I'm happy to tell you I never experienced any danger and generally had a wonderful time! Since I was working online, I made friends with other digital nomads and wasn't technically alone that much. However, I did live alone (which was affordable in off-season) so I feel confident that it's a super-safe, solo-friendly destination.
The photo above was taken at Villa Spiza, one of my favourite Split restaurants. I was so comfortable by myself that I stayed for dessert and got the waiter to take a photo of me enjoying my own company (and food!).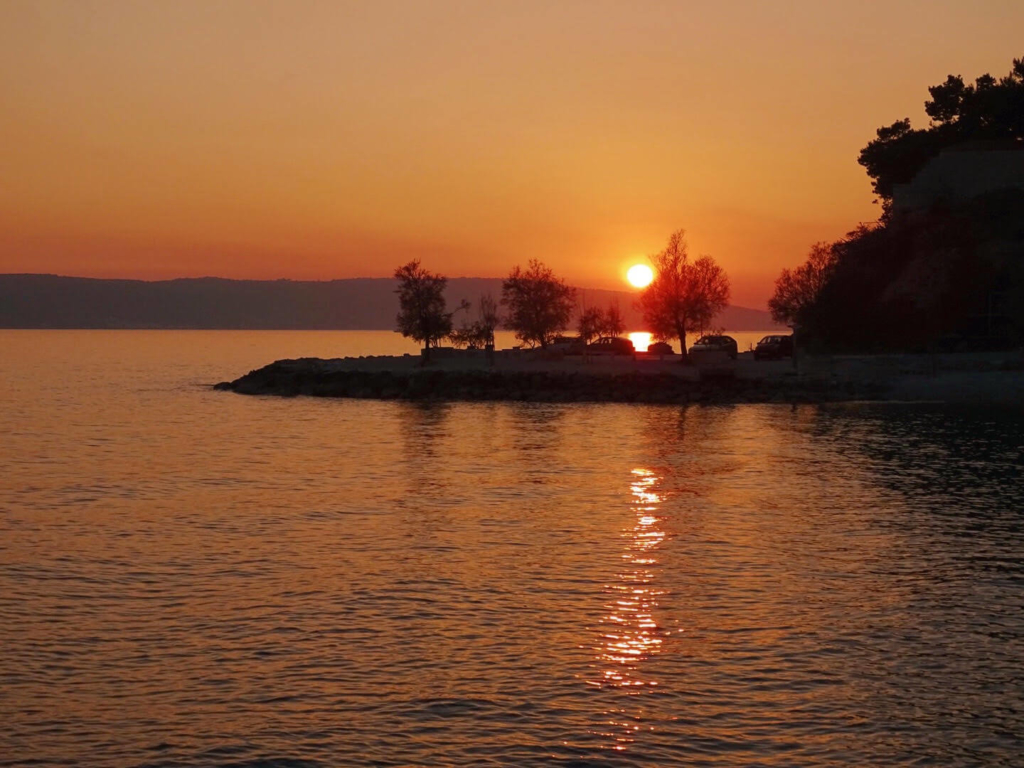 Solo travel in Dubrovnik
Zadar
Where to stay in Zadar: I stayed at Downtown Boutique which is a nice, clean hostel with a breakfast cafe onsite.
Istria
Zagreb solo travel
Avoid the cruise ships
By working out when the cruise ships dock, you can calculate when NOT to visit somewhere! Usually, the best time to explore a city is early in the morning before they arrive or in the late afternoon once they've left.
Listening to the Sea Organ in Zadar
Getting off-grid in Imotski
Eating truffle scampi pasta in Opatija
Wandering the backstreets in Rovinj
Hiking Srd Hill in Dubrovnik
Bosnia & Herzegovina
Slovenia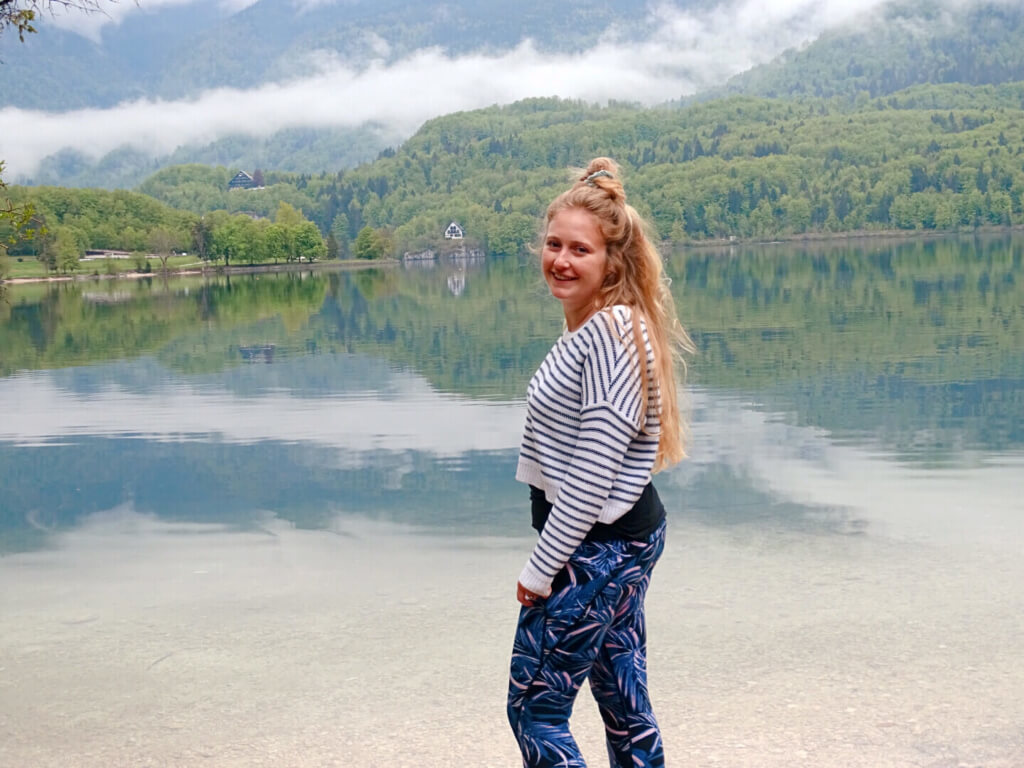 Italy
Hungary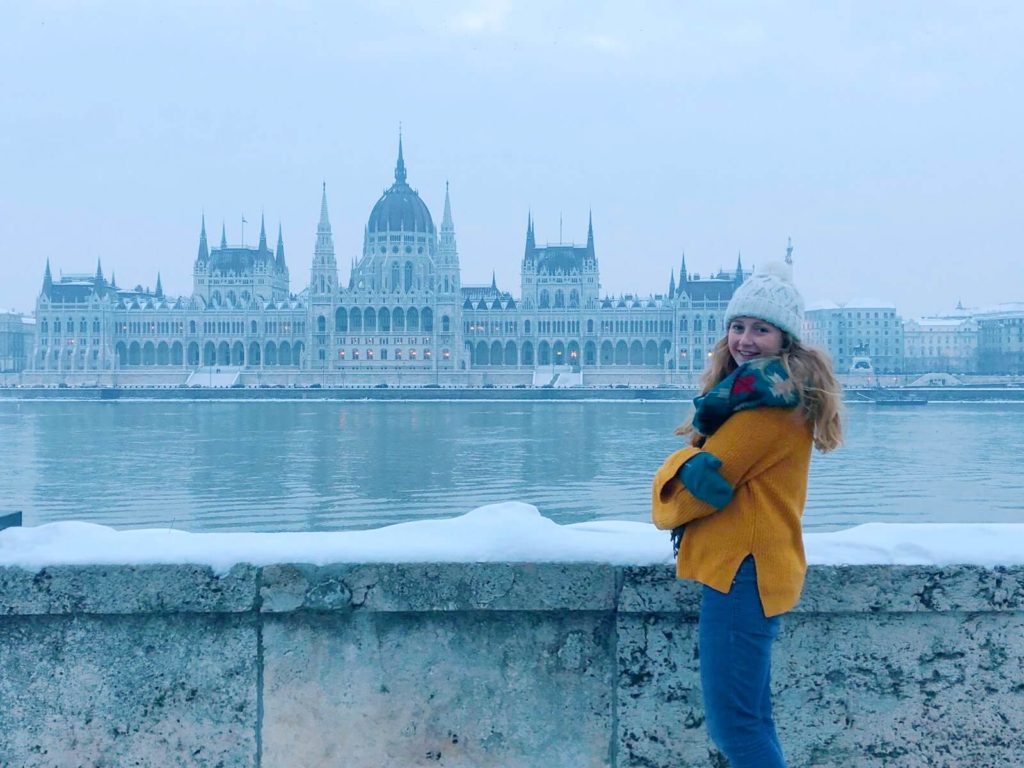 Budapest can easily be reached from Zagreb on the Flixbus within 5 hours. It's one of Europe's coolest cities with loads going on for backpackers, plus it's relatively safe (apart from a bit of pickpocketing in touristic areas) and affordable.

Three days in Budapest is a great amount of time to spend. Another benefit of visiting Hungary is getting stuck into the hearty local food and cheap drinks!
Don't forget insurance!