Is Malaysia good for solo travel?
Best things about solo travelling Malaysia
Malaysia is a DREAM destination for FOODIES! Malaysian cuisine is one of the best in the world, known for its rich and spicy flavours and combination of Malay, Indian and Chinese influences.

Malaysia is also generally a good travel destination for vegans and vegetarians – perfect for solo travellers in Malaysia with dietary requirements. Kuala Lumpur and Penang now have several high-quality vegan restaurants, with Western offerings or vegan versions of Malay classics like nasi lemak and laksa.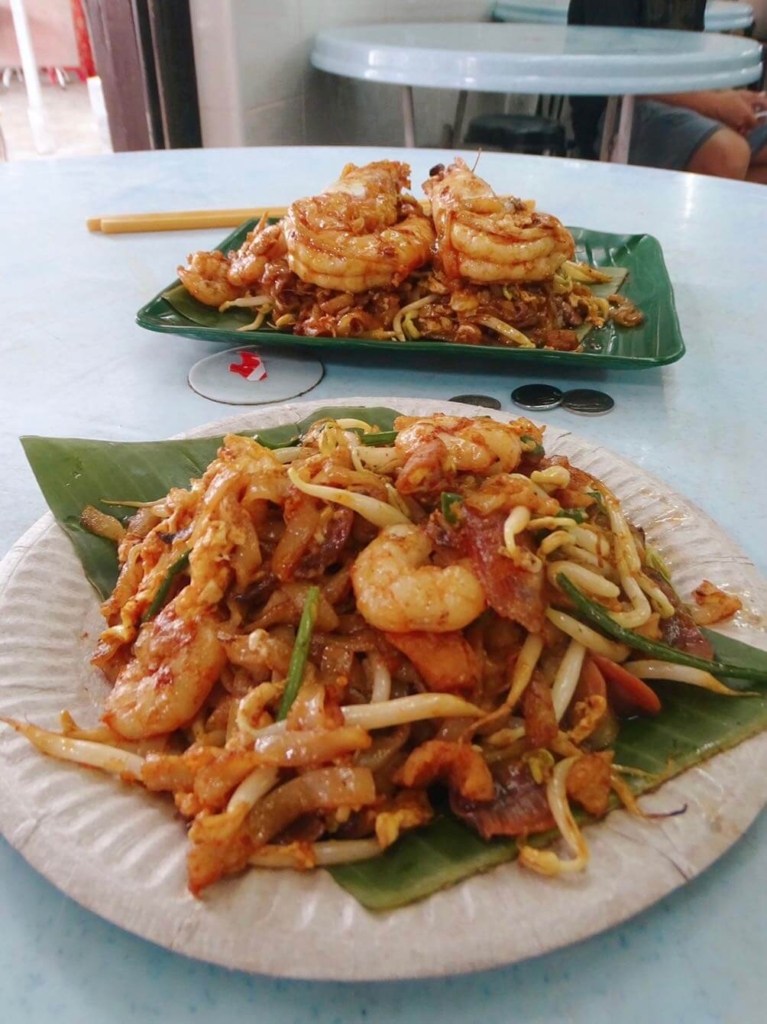 Malaysia has world-class healthcare – so while I hope you never have to use it, it's good to know that there are international hospitals in Kuala Lumpur and beyond in case of an accident.
Is Malaysia safe for solo travellers?
Yes, Malaysia is safe for solo travellers. I felt very safe while solo travelling Malaysia, but that's not to say there aren't things you should be aware of.

Read all my safety advice for women travellers!

Like anywhere, pickpocketing happens in crowded areas and on public transport. So keep valuables safe (not in your back pocket!) and have bags zipped up. Don't leave valuables unattended, for example in the luggage hold of a bus.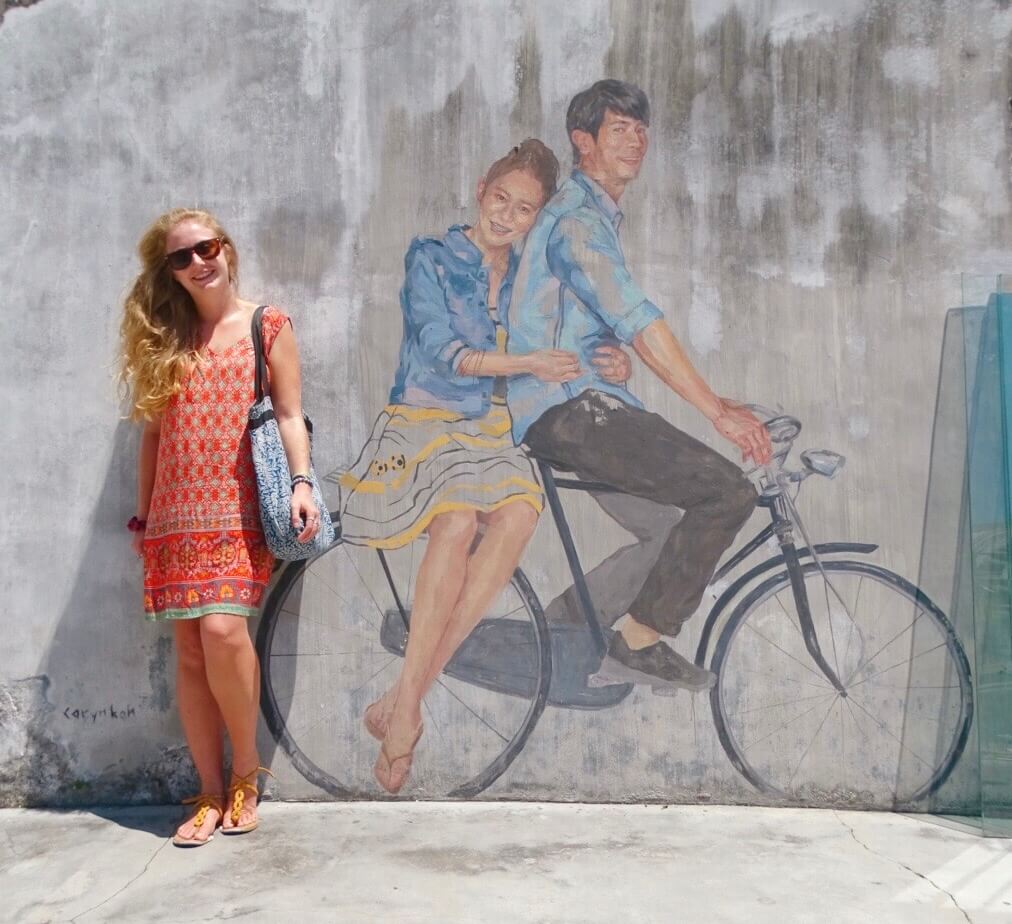 Assault: this is extremely rare, and minor harassment is as likely to happen from a local in your own country than a Malaysian local. Another tip is to keep an eye on your drink (although I've heard fewer instances of drink-spiking than in my own country) and be particularly aware in rural areas.

These safety tips for Malaysia aren't unique to the country – just things to be aware of when solo travelling anywhere in the world, even in your own country!
Packing tips for solo travel in Malaysia
Getting a SIM card in Malaysia is super affordable. Data makes it easier to find your way around and book Grab taxis, plus easy access to Wi-Fi can be an extra safety reassurance, too.

Unlike other countries, you can get a good deal on a SIM card at Kuala Lumpur airport, or get one in the city. If you don't want to waste time when you arrive, you can book this E-sim data plan in advance.

Pack in preparation for a tropical climate. Don't forget your reusable water bottle, mosquito repellent, sunscreen and hand sanitiser.

As always, travel insurance is a necessity when solo backpacking in Malaysia. For backpackers, I recommend True Traveller (European travellers only) and Hey Mundo (all nationalities). Safety Wing is a great option for digital nomads and long-term stays.
Alternatively, pre-book your KL airport-to-city transfer for a stress-free arrival into Malaysia.
You can also fly to smaller airports, such as Langkawi or Penang. If you plan to visit Malaysian Borneo, you can get a flight from KL to Kuching.

Overland travel to arrive in Malaysia from Thailand or Singapore: Daily buses run from Singapore to KL, or you can get to Langkawi (North Malaysia) from Koh Lipe (Southern Thailand) by ferry. Speaking from experience, the ferry option is very bumpy so be prepared! Use 12go to book buses, boats and more.
Boat: a prominent form of transport in Malaysia is travelling by boat, especially if you visit any of the tropical islands.
Domestic flights are a cheap way to get between cities, especially if you don't have long in the country and want to save time on lengthy bus journeys.

For inner-city travel, use the Grab app for cheap taxis at local prices. For solo travel in Kuala Lumpur, the world-class MRT train system makes it easy to get around the city.
Kuala Lumpur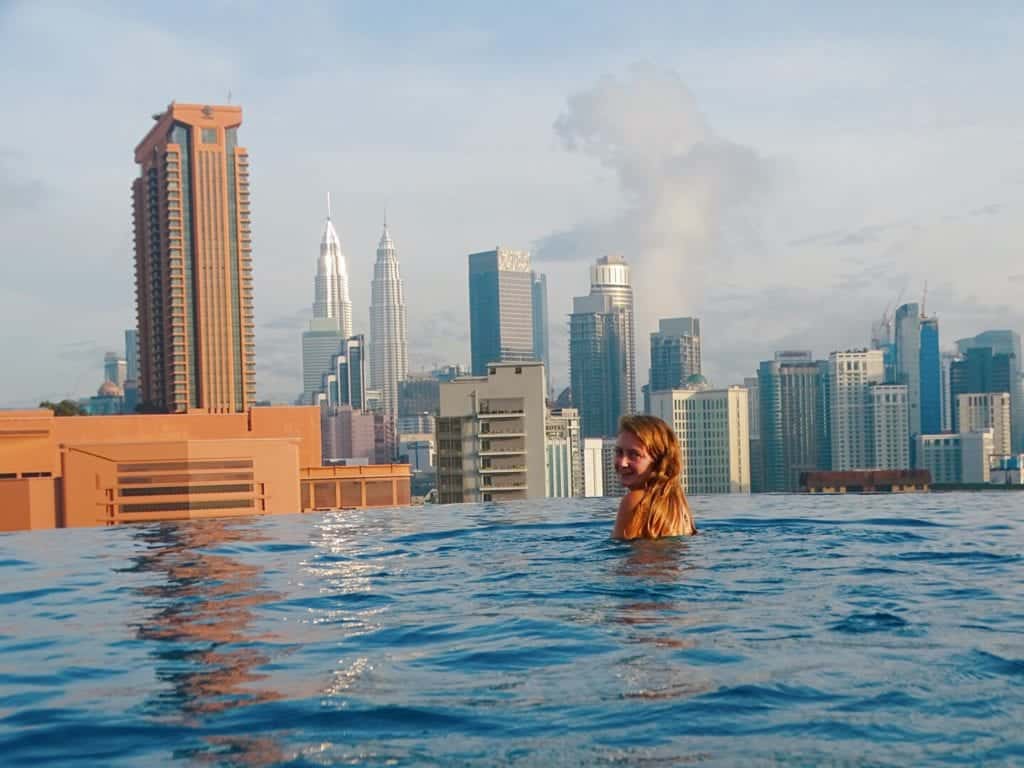 Melaka & Ipoh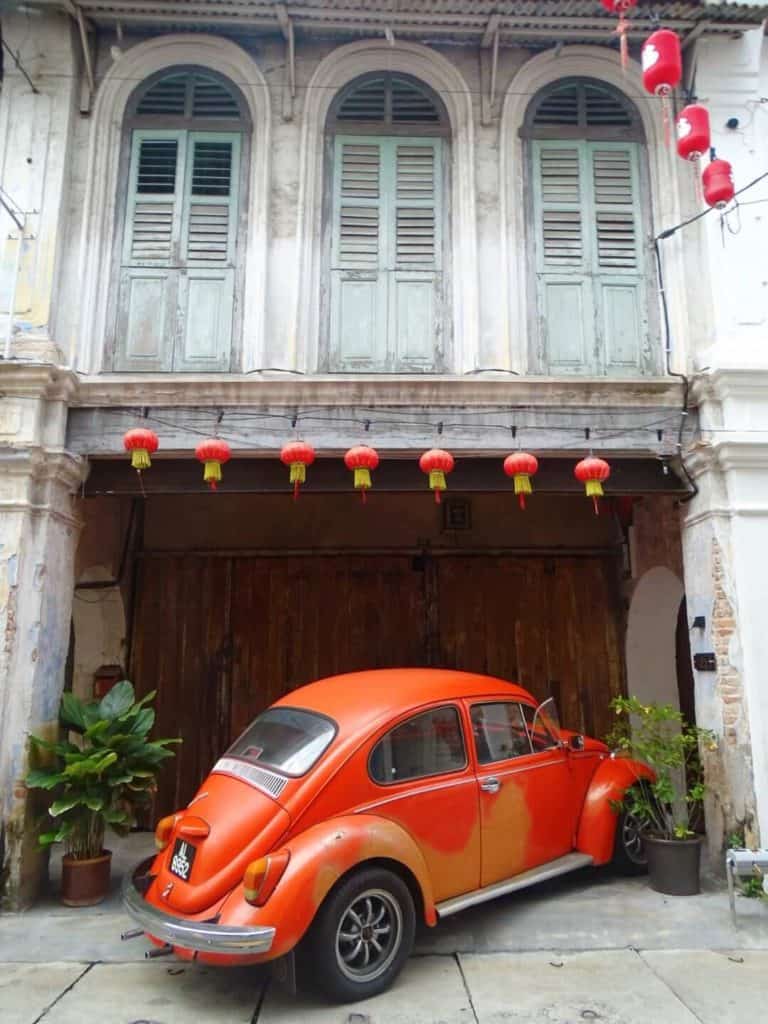 Melaka: Halfway between Kuala Lumpur and Singapore lies this small historic city with windmills and buildings from the Dutch colonial rule of Melaka. Other attractions in Melaka include heritage buildings, vibrant night markets and colourfully painted alleyways.

Ipoh: A comparable destination for solo travel in Malaysia is the quaint city of Ipoh known for its fascinating Ipoh cave temples. My highlights included the kaleidoscopic Mural Art's Lane street art, Panglima Kinta Mosue, and strolling through the heritage buildings and markets.

If you have time, tick both places off your Asia bucket list!

Ipoh is just 90 minutes from Cameron Highlands (below), so combining the two solo destinations in Malaysia is easy.
Food & sanitation
Kuala Lumpur in particular takes sanitisation pretty seriously, particularly following the recent global events. Just pay attention to which hawkers and food court restaurants are busy, and check recent reviews if you're unsure.
Healthcare: If you encounter any health issues, the healthcare in Malaysia is high-quality with many English-speaking doctors and international medical clinics, especially in Kuala Lumpur. Just make sure you have decent insurance like True Traveller or Hey Mundo.

Toilets: Be warned that there are only squat toilets in some of the small town service stations, which you'll likely only encounter during stops on long bus journeys. Every destination I visited had a mix of clean western and squat toilets, but I saw some horrifyingly poopy sights along the way!
On that happy note…
Malaysia solo travel wrap-up