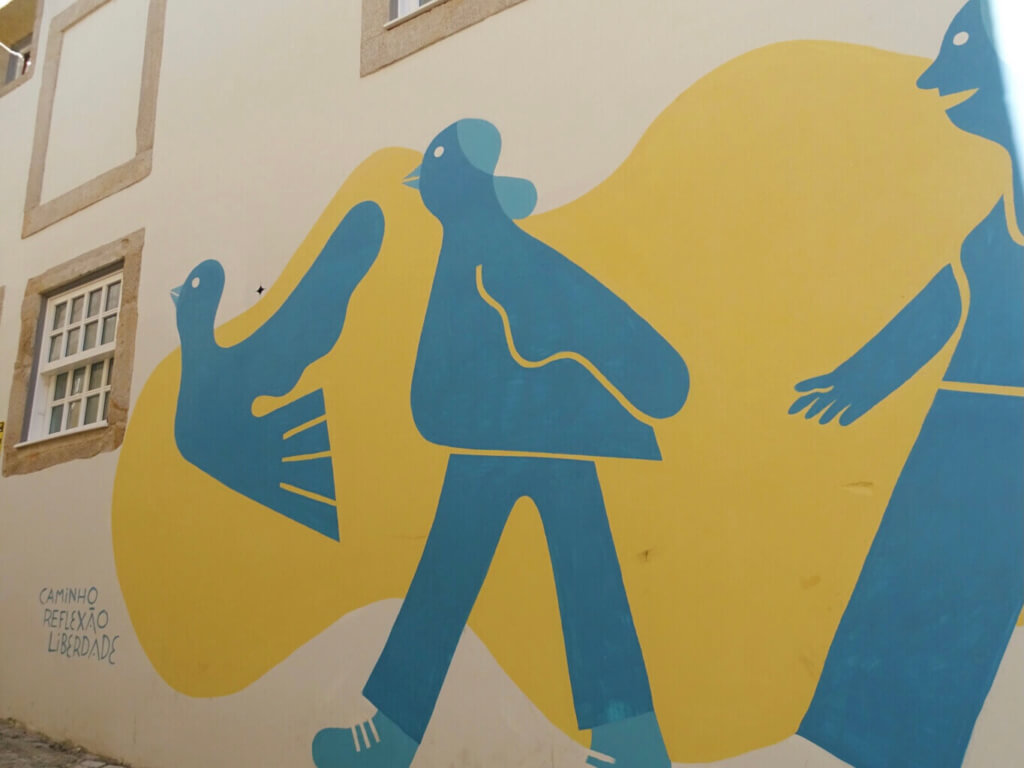 Escadas do Codeçal
Perspéntico blue cat, Rua das Flores
Bordallo-II Half Rabbit, Vila Nova de Gaia
Painel de Azulejos Ribeira Negra
Rua dos Caldeireiros
Lar de Artur Arcos
Look at Porto, Rua Nova da Alfandera
Dom Quixote & Sancho Pança, Rua de Diogo Brandão
O Mapa
Further along Miguel Bombarda (if heading towards Rota Do Chá from Don Quixote) is a mural by Tina Suida depicting a world map. Highlighted are Portugal and places such as Brazil, Mozambique, Macau and Malacca that were once Portuguese colonies.

Although the mural is beautiful, to me it seemed to celebrate colonial history which I found uncomfortable. But I guess it's no worse than sweeping it under the rug.

Address: Rua de Miguel Bombarda 360.
AN.FI.TRI.ÃO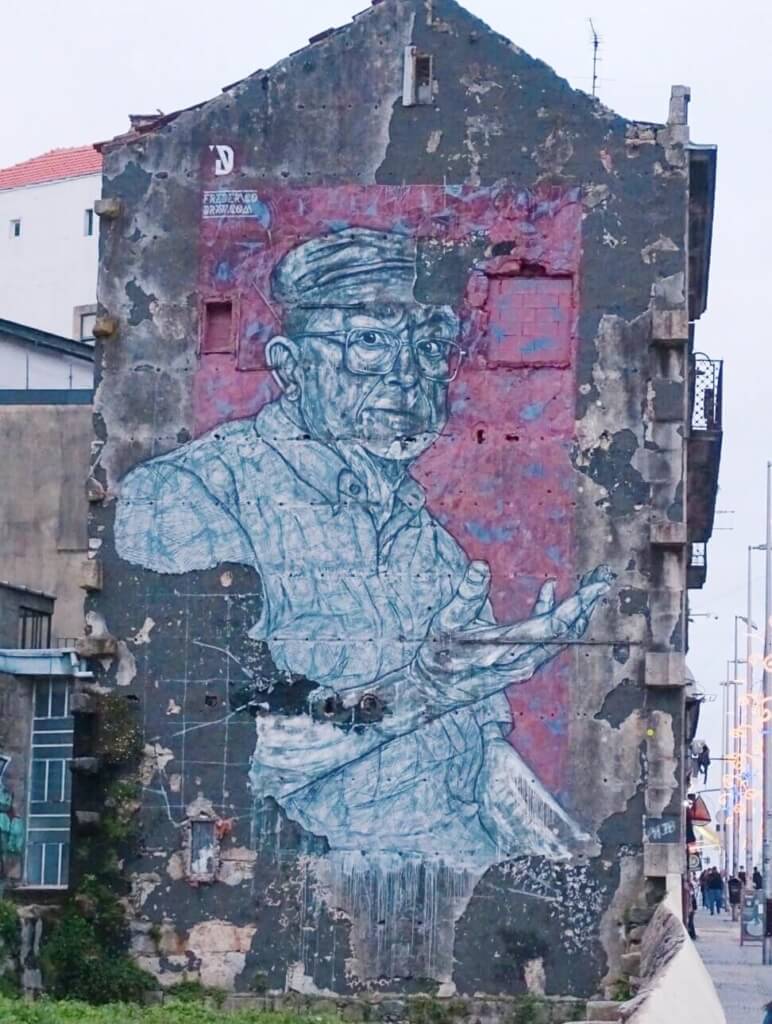 Created by artist Frederico Draw in 2015, this image of a friendly old man reminded me of the Mira mural. Anfitrião means 'host' and suggests that the man is welcoming travellers to Porto.

You'll see it when walking across Luis | Bridge hopefully after watching a lovely Porto sunset at Jardim do Morro.

Address: Av. Vimara Peres 23, 4000-098 Porto.
Escadas de São Francisco de Borja
The Ribeira backstreets are a unique part of the city full of historic houses. I believe this tightly-packed area was once a rundown and dangerous place to be, but not anymore.

This stencil was one piece I spotted in this area. Head for a wander around this point to spot graffiti murals and hidden gems.
Youth One, Cedofeita
Steak n Shake wall
Nobre e Leal, Trindade
Rua de Fernandes Tomás
Muralmålning Godmess, Bonfim