This post may contain affiliate links to things like tours, hotels, Amazon associates and products. These help me earn a small commission at no additional charge to you.
Taiwan is an easy country to visit whether solo or in a group. However, I thought I'd put together these 25 travel tips for Taiwan to ensure your trip is smooth and enjoyable, plus you understand some of the history and culture by the time you arrive.
25 Taiwan tips
I recently spent 3 weeks in Taiwan which is a relatively long time to spend in such a small country. I chatted with the locals, rode the trains, ate the food and geeked up on the cultural etiquette. I'm no local but I do feel confident sharing these tips for Taiwan travel. I hope you use them to plan the perfect Taiwan itinerary!

These are the top things to know before going to Taiwan.
1. Veggies – do your homework
Taiwan is a place where being vegetarian is tricky. Meat is at the heart of many local dishes and vegetarianism simply isn't popular (yet) like it is at home.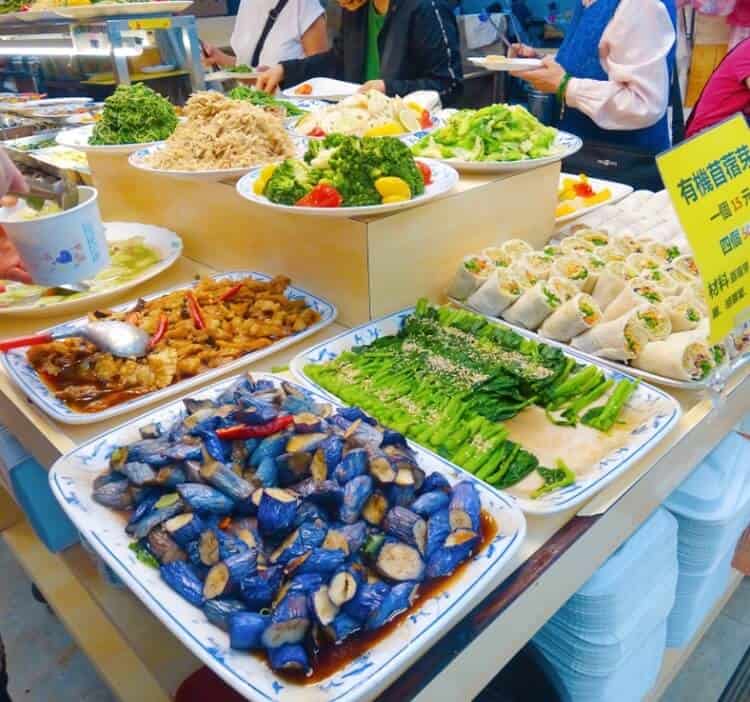 My best Taiwan travel tip for staying healthy is to seek out 'lunchbox restaurants' where you can help yourself to buffet dishes and pay either by weight or number of dishes. They always have meat, fish and veggie options, plus the veggie ones are cheapest.

Whenever I was craving something healthy, I grabbed a big box of rice and veggies and never paid more than 100 TWD. You'll see plenty of these restaurants in cities like Taiwan and Kaohsiung.
2. There are earthquakes in Taiwan
Taiwan is a seismic region so you should be prepared just in case one hits. They're usually harmless but you've nothing to lose by being prepared and checking out evacuation exits from your accommodation.

When I went hiking in Taroko National Park from Hualien, several hiking trails were closed due to an inland earthquake that could potentially have dislodged rocks and tree branches. Have a plan b in case the elements shake up your hiking plans.
3. Understand the currency
The currency in Taiwan is the New Taiwan Dollar (TWD). The exchange rate is currently 30 TWD to $1 USD. Nowhere near as confusing as Vietnam where you'll withdraw a $100 and receive several million Dong!
Read next: Complete Taiwan budget guide & spending tips
4. How much cash?
The good news is that Taiwan is a very affordable place to travel. Accommodation is the one thing that's slightly more expensive so if you're paying for that in advance, you won't need a great deal of spending money. You can eat a hearty night market dinner for 60 TWD and meals in restaurants aren't much more.

International ATMs are everywhere in Taiwan so it's easy to take out cash as you go. Some places in Taiwan will let you pay on card but the majority won't.
5. Choose between a SIM and Wi-Fi
This travel tip for visiting Taiwan relates to staying online and connected. On arrival to Taipei, I paid £20 for 5gb of data in a phone shop which is more than Southeast Asia but still considerably cheaper than South Korea.

Wi-Fi hotspots are prevalent in Taiwan so you might wish to forgo a SIM card. If you buy one, remember to bring your passport as can't purchase one without identification.
Click here to purchase your 4G Taiwan SIM card from $8 USD. Pick it up when you arrive at the airport. There are options for 3, 5, 8, 10 or 15 days.
Alternatively, pick up a 4G WiFi pocket device which power your phone or tablet with Wi-Fi whilst you're travelling around. Annoyingly, I didn't find out about these until after my trip.
Click here to get your 4G Wi-Fi device from Klook for $1. Collect at the airport and return it when you leave.
6. Bubble tea is life
If you don't like bubble tea, that's got to change! People drink bubble tea constantly in Taiwan as it's the birthplace of the beverage. To fit in with the younger generation, my top travel tip for Taiwan is to have at least one a day… But maybe I'm just a hugely biased bubble tea fanatic!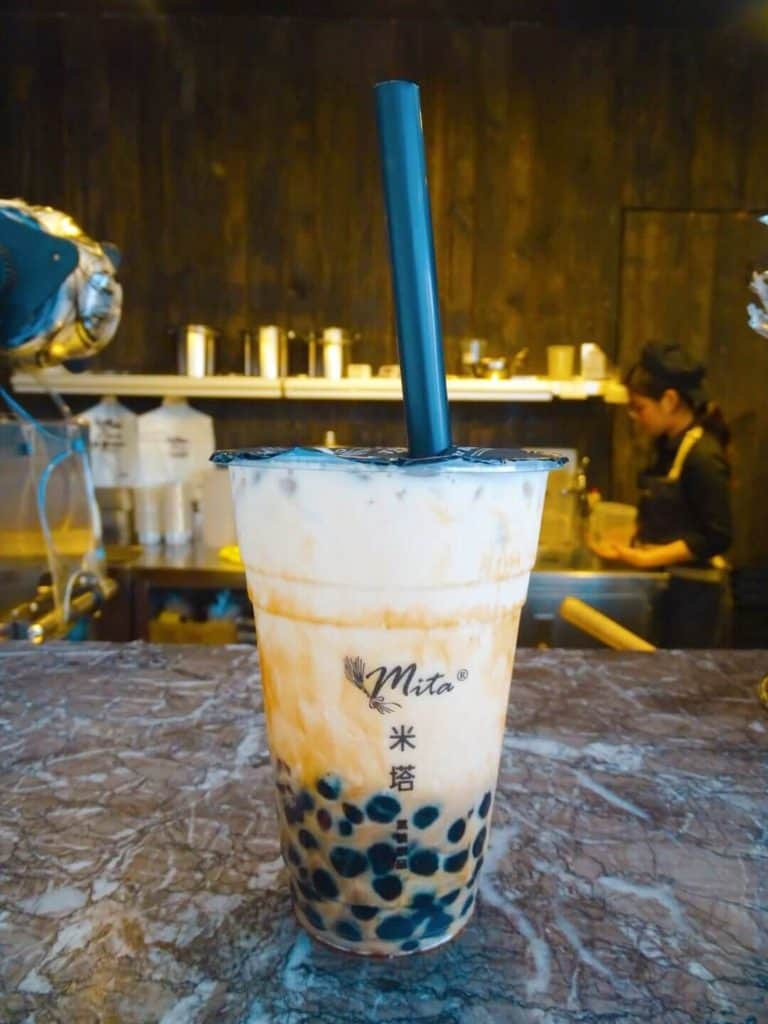 7. Make life simple with an EasyCard
The easiest way to get about in Taiwan is by subway in Taipei and Kaohsiung and buses elsewhere. I'd recommend buying an EasyCard for 100 TWD. You can top them up and tap to travel rather than buying an individual subway token each time. For less time queuing and more time exploring, make a note of this Taiwan tip.
8. Hand money and cards with both hands
If you've been to Japan or South Korea, you might notice some similarities in the customs. Showing respect is of utmost importance in Taiwan and one especially important custom is to hand money or cards to others using both hands.

This Taiwan travel tip isn't an essential for tourists since locals will understand if you're not familiar with all the customs, but it's still best to be as polite as possible.
9. Taiwan is safe for solo and female travellers!
As a solo female traveller, I would be unlikely to visit somewhere I'd feel unsafe, and I probably wouldn't be raving about Taiwan if I hadn't felt happy and relaxed there! There's virtually no crime in Taiwan and it's safe for solo female travel, as well as LGBTQ+ travel. Overall, it's a progressive country with few safety concerns.
Read next: 101 solo female travel tips
10. Taiwanese hostels are great
I was impressed by the quality of the hostels in Taiwan. Many were brand new and very comfortable, each bunk with their own privacy curtain, locker and charger. Many also included free breakfast. A few of my favourites were Sleepy Dragon in Taipei and On My Way Hostel in Hualien.
11. But it can be a little lonely
Perhaps it was because I visited in off season but I occasionally felt slightly lonely in Taiwan. While its undoubtedly safe for solo travel, there are fewer backpackers, and the hostels I stayed in were often quiet during the evenings. Maybe this will change as Taiwan grows in popularity as a tourist destination. It didn't spoil the trip but I always try to be honest about my solo travel experiences.
12. You don't need to dress conservatively
If you're puzzled about what to pack for Taiwan, don't stress too much. Taiwan is one of the least conservative countries in Asia so you can wear more or less what you'd wear at home whether that's shorts or sleeveless tops.

Young Taiwanese people are very stylish so you might want to pack something nice if you plan to visit nice restaurants and bars.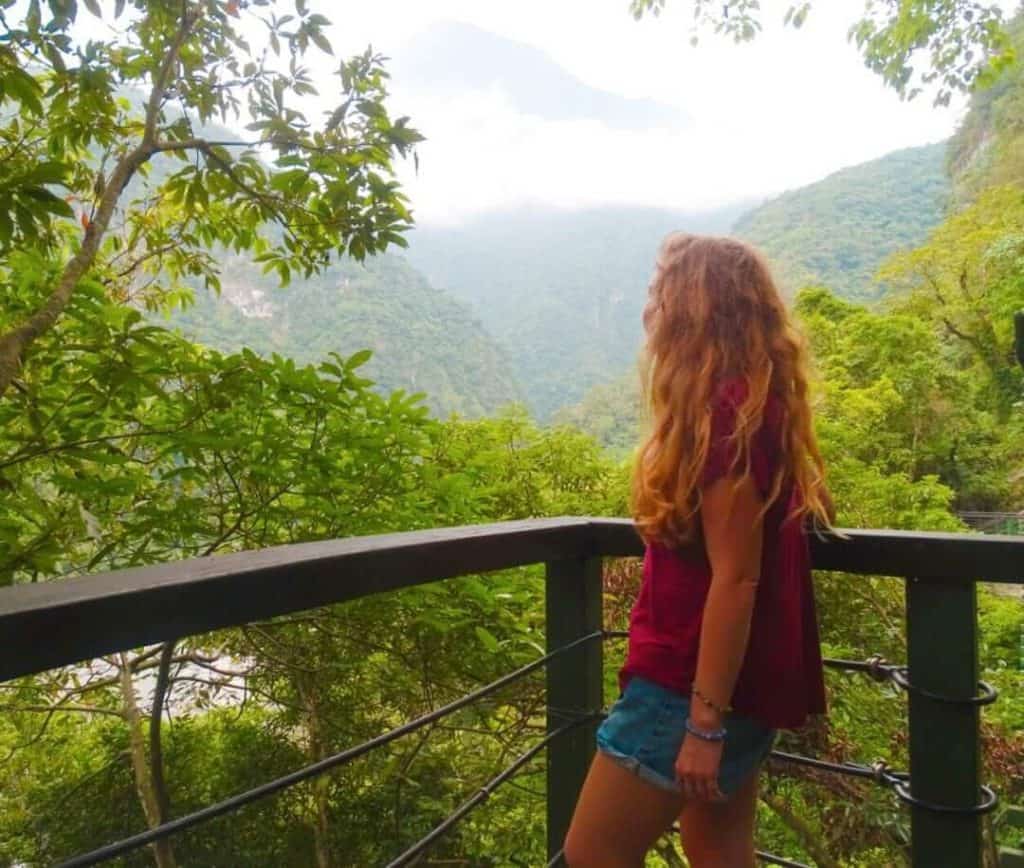 13. Wear slippers inside
Another Taiwan tip is to ensure you wear slippers inside where necessary. Some hostels and hotels won't mind but others will provide you with slip-on shoes to wear indoors. If these are offered, I'd recommend wearing them to avoid causing any cultural offense.

When going inside temples, you'll always need to take off your shoes even if it means going barefoot. If you're unsure, watch what the locals are doing and follow their lead.
14. Take the slow train
If you have enough time and you're keen to save money, this one is a no brainer. In Taiwan, you can choose between a fast train and a slow train which are considerably different in price.

I always rode the slow train which enabled me to soak up the views and save some money. Sure, I probably blew it on bubble tea but it's nice to have the option!
15. Eat at night markets (Taiwan travel tip for foodies)
Some of the best night markets I've ever been to are in Taiwan. Many are absolutely enormous with all manner of Taiwanese food, as well as Japanese, Korean, Vietnamese and world cuisine.

They're also extremely cheap so if you're on a budget, my best travel tip for Taiwan is to dine there nightly. I know I did!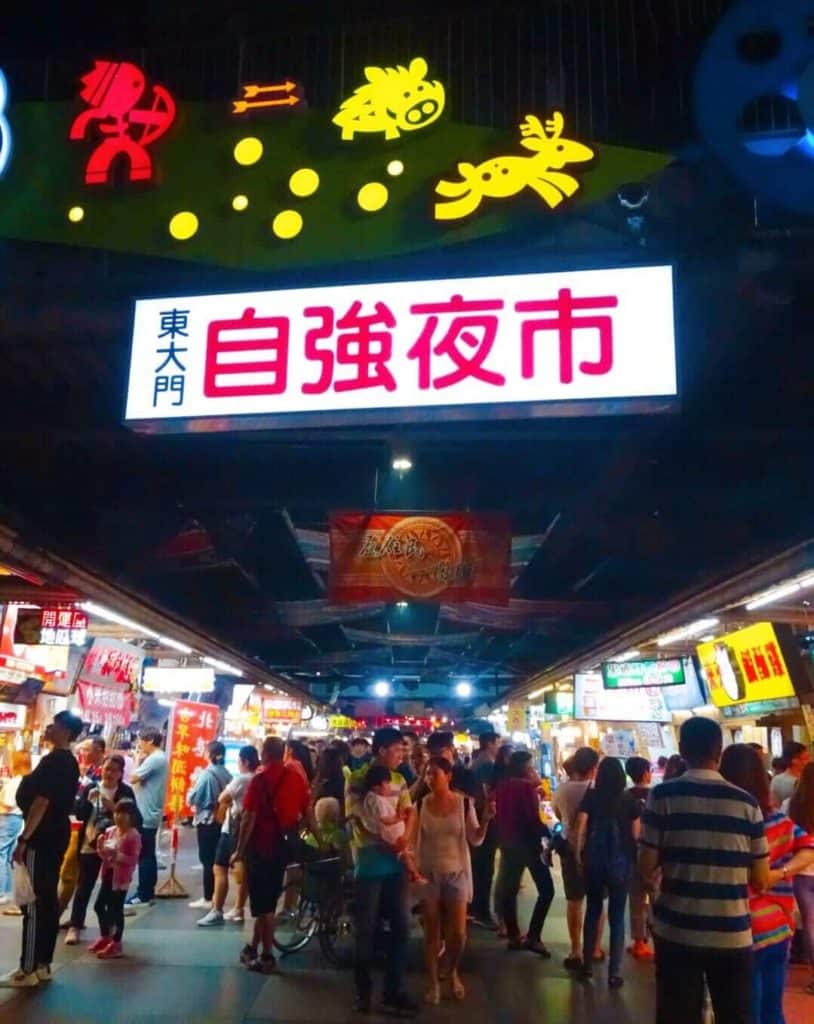 16. Check the weather
In rainy reason in Taiwan, it really rains. Like really. I spent May in Taiwan and during some days it was difficult to explore because of the pouring rain and floods. Apparently in June it gets even worse. April and May and September to November are the best times to visit Taiwan.

The coldest month is January when temperatures drop to 13 degrees.
17. Many people speak English
I wondered how I'd get by without Mandarin in Taiwan but I needn't have worried. Most young people speak English and even older people know a few words if they're working in customer service. The Taiwanese are very friendly so you'll work things out with a little pointing and gesturing in even the most local of places.
18. But there's less English outside the cities
While you can get by in Taipei and Kaohsiung, you may struggle more in the smaller Taiwanese cities. Here you'll find more older people and less tourists so it makes sense why English is less prevalent.

Download Google Translate to help you out. My top Taiwan tip is to download the offline version so, even if you're not online, you'll be able to access the dictionary.
19. Hang out with the locals
If you don't know any Taiwanese locals, fear not. I'd highly recommend taking a free walking tour with Tour Me Away. I learnt so much about the history of Taiwan and got to visit some local spots like Taipei's quirkiest ice cream bar serving pork knuckle ice cream, alongside other more delicious flavours.

If you have time and like eating adventurously, I'd also highly recommend their Hunger Game Tour which is only 600 TWD and lets you try 12 local dishes. The local guides were really fun and friendly; it felt more like hanging out with friends while learning about their country.
20. Don't overlook convenience stores (a budget Taiwan travel tip)
I'd never eat dinner at a 7-Eleven at home but you can actually get some decent things in the Taiwan stores. Obviously it's not the same atmospheric street food of the night markets but, if you don't fancy standing in queues for hours, you can grab some cheap and relatively healthy snacks at them.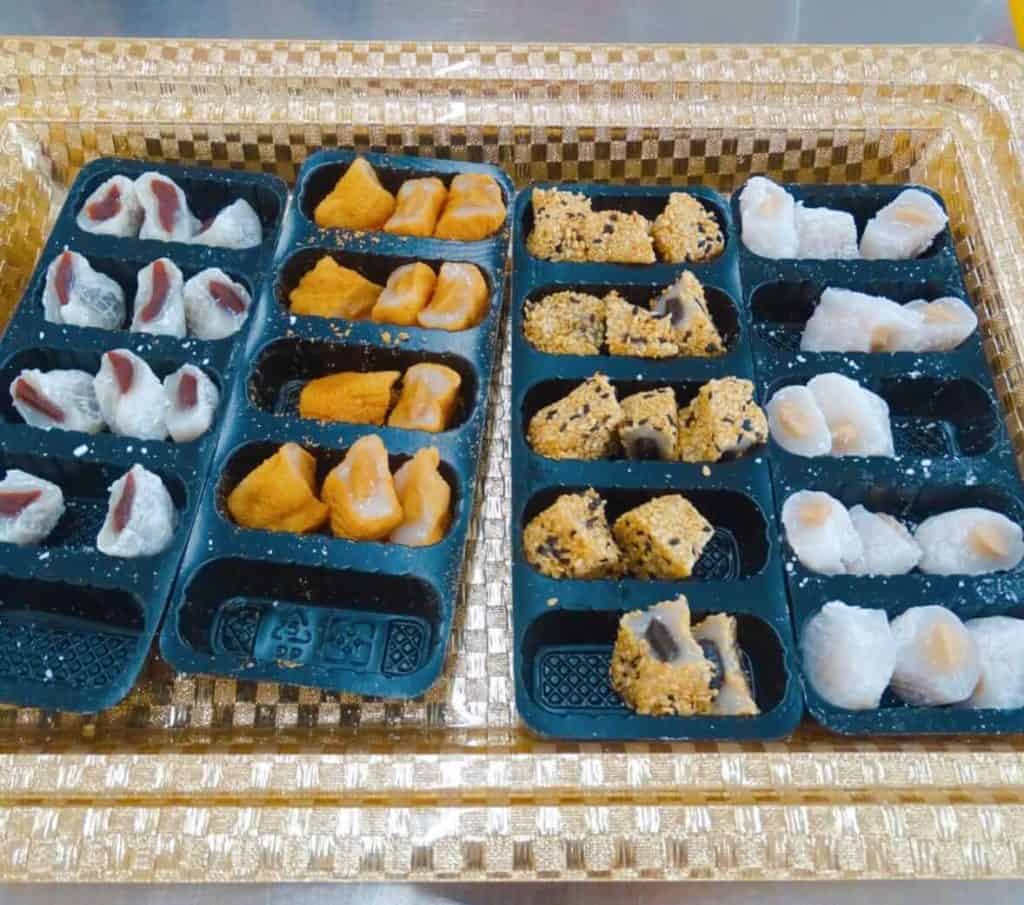 The best 7-Eleven snacks include giant ready-cooked sweet potatoes, tea eggs (literally eggs soaked in tea) and decent sushi. Everything's really cheap so it's great for those travelling on a budget, plus you can pay with your EasyCard. They also serve coffee but I would suggest avoiding that if you're a coffee snob!
21. Never eat in the metro
True story – I only got told off for taking a sip of water on Taipei metro. Like in Singapore, the underground trains are spotlessly clean and you can get big fines for eating or drinking on them.

This is a travel tip for Taiwan that may surprise foreigners. On the London Tube, people get away with eating the smelliest sandwiches and I've even seen someone painting their nails. It's a world away!
22. Don't lose your train ticket (a Taiwan travel tip for the disorganised)
On the topic of strict Taiwan transport rules, there are usually barriers in train stations which require a ticket to exit. Compared to some countries where you tap in and walk out freely, this may be confusing.

Although it wasn't a culture shock for me (I spent many years in London using an Oyster card), unfortunately I misplaced my ticket when visiting Shifen and Juifen as a day trip from Taipei. I turned my bag inside out but alas, it was gone. I hoped to sneak out of the station with no trouble but unfortunately I had to pay again. Fail!
23. You can drink the tap water – but don't!
I didn't learn until after leaving Taiwan that I could have been drinking the tap water all along. However, as someone recovering from a bout of India food poisoning lasting 3 months, it's probably for the best I didn't risk it.

Although drinking tap water is technically okay, a smarter Taiwan tip is to buy it bottled. For environmental reasons, bring a reusable water bottle; most hostels and hotels will have fill-up dispensers.
24. Hikers will be happy (pack your hiking boots!)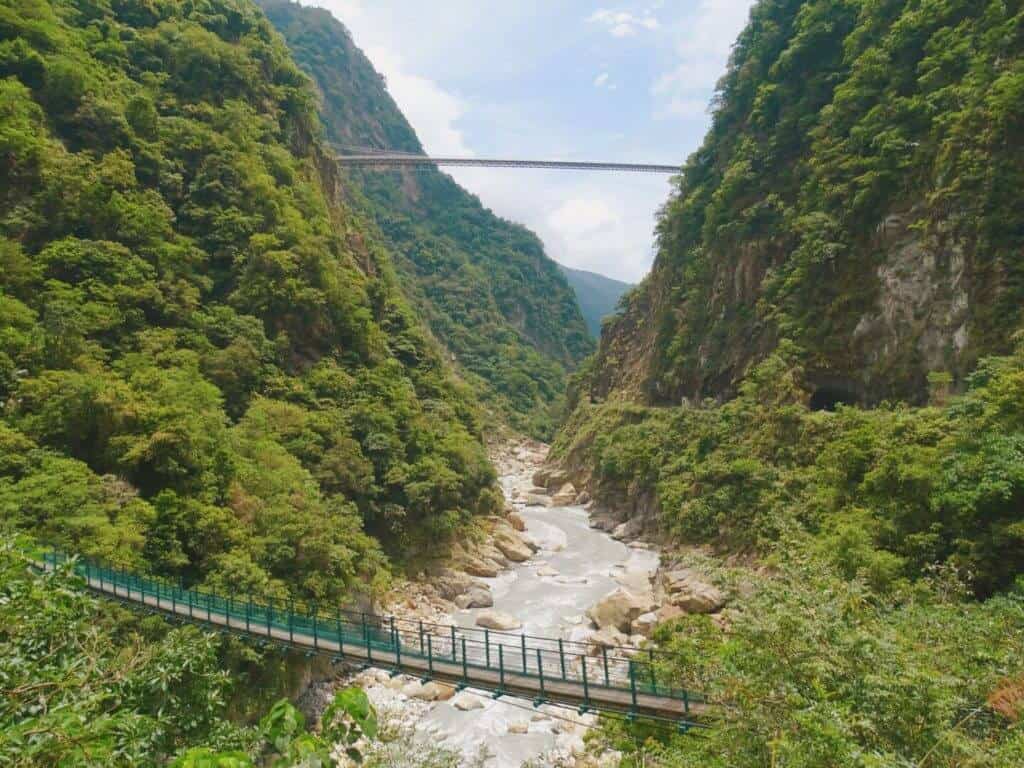 Before visiting Taiwan, I'd had visions of big, flashy cities. While this is partly true, I was amazed by the scenery in Taiwan. The hikes and national parks were super easy to reach by public transport. If you're into mountains, gorges and waterfalls, you'll fall in love with Taiwan.

Many of the hikes reminded me of those in Australia because they were well-organised with board walks and handrails. It occasionally felt hard to get off-grid but I can hardly complain. Taiwan is beautiful!
25. Don't overlook the beaches!
I certainly never though of Taiwan as a beach destination! While it may not feel especially tropical, there are some fantastic beaches in Taiwan.

Some of the best can be found in Kenting National Park towards the south of the island. If you visit Kaohsiung city, take a day trip to Cijin Island by bus or ferry and discover the black sand beach. Don't miss the iconic Rainbow Arch on the sand.
Taiwan essentials
Copy of Lonely Planet Taiwan.

Lonely Planet Mandarin phrasebook.

Alternatively, a filtering water bottle which filters any type of water, making it safe to drink.
A 4G Taiwan SIM card.
Camera – I use the Sony DSC-HX350 Digital Compact Bridge Camera which is affordable with a great zoom
A GoPro if you're into making videos – I use the HERO7 Black.
Need travel insurance?

I use World Nomads. Click here to get a quote.
Thanks for reading my travel tips for Taiwan!
Follow for more Taiwan content on Instagram, Facebook, Twitter and YouTube.
Check out my other Taiwan blogs:
See you next time for more adventures,
Rose
Ps. Liked these Taiwan travel tips? Pin this for later!