This post may contain affiliate links to things like tours, hotels, Amazon associates and products. These help me earn a small commission at no additional charge to you.
Even though New Zealand isn't the cheapest place to travel, the things you can do there are worth every penny.
I expected it to be a beautiful country but it still blew me away. There aren't many places you can see by the light of glowworms, or bathe in natural bubbling mud, or admire lakes in the craters of volcanos. I'd never seen icy glaciers before (or since, actually) so walking on one was ridiculously exciting.
But as I mentioned, it's an expensive place to travel. For that reason you probably won't be able to sign up for every cool activity you see – I know I couldn't. I splashed out on things I couldn't do elsewhere and that I hadn't done before. These were my most memorable five:
1. Fox Glacier helicopter ride (South Island)
God, I could totally get used to arriving places by helicopter!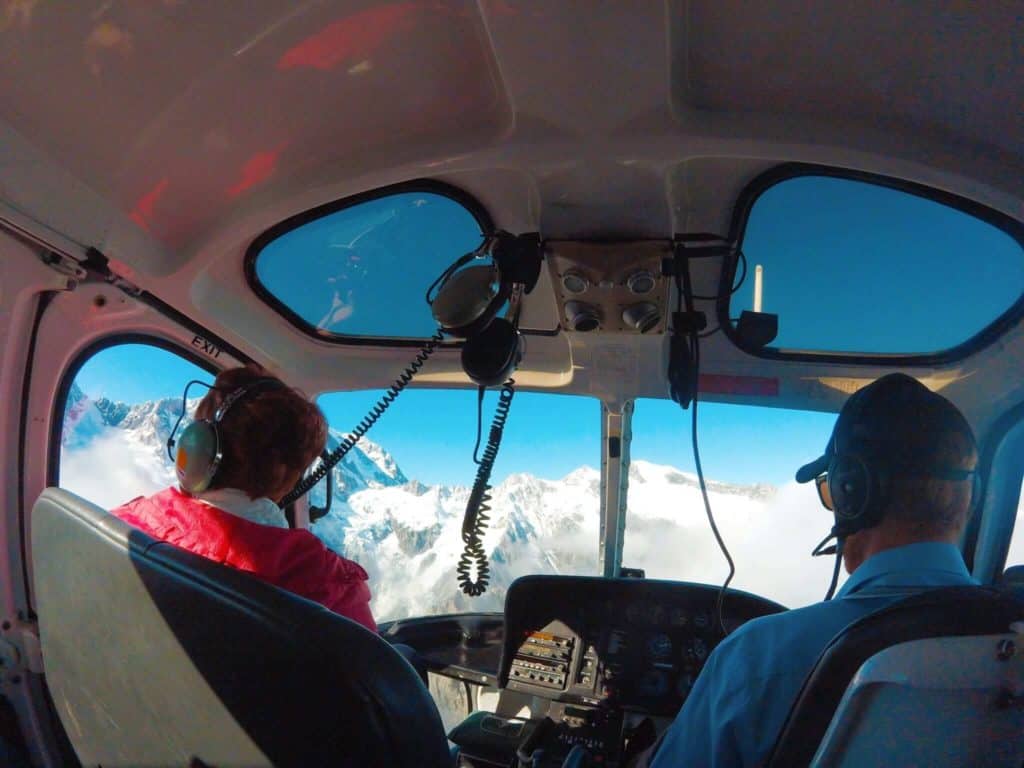 At Fox, it's an actual necessity. Global warming has eroded the glacier that you could once climb to on foot and now the only way to reach it is by flying. I ummed and ahhed about signing up as it was expensive but I'm glad I did. As soon as the plane took off and we soared over the snowy landscape my heart lurched and I knew I'd done the right thing.
We landed and climbed out to explore. The glacier we were on stretched out as far as the eye could see… I felt like I'd replaced Earth for another planet or at least a crazy-beautiful alternative reality.

Cost: NZD $245 (£130) though you can spend longer there with more expensive packages.
2. Trekking the Tongariro Alpine Crossing (North Island)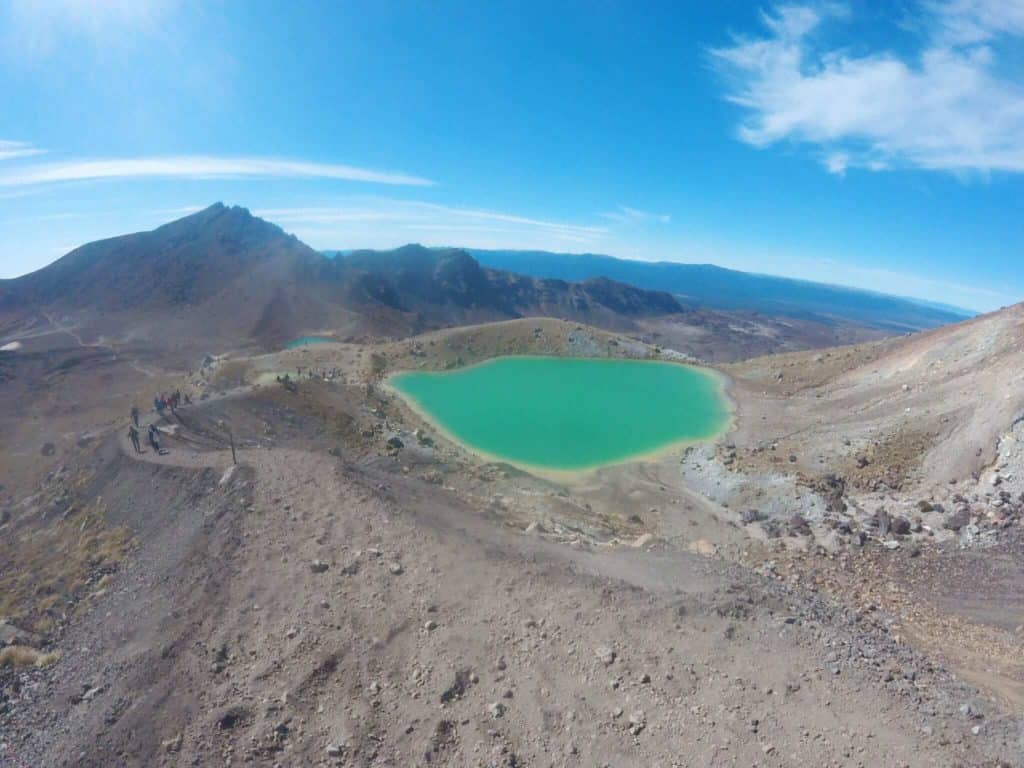 From Taupo, we took a shuttle bus to Tongariro to begin a full day of trekking in this other-worldly landscape. I couldn't believe the contrasting blue and greens of the crater lakes and we even witnessed exploding hillside geysers.
Along the way you'll see Mount Doom (pictured below). I wouldn't recommend climbing it unless you want the sweaty challenge of your life… I took photos instead.
Cost: free! The only thing you'll need to pay for is getting there from Taupo. We took a shuttle bus but you can also drive.
3. Cycling the wine trail of Queenstown (South Island)
There are so many cool things to do around Queenstown but my favourite was hiring a mountain bike from Around the Basin and taking a self-guided tour of the countryside.
And by countryside, I mean the wineries.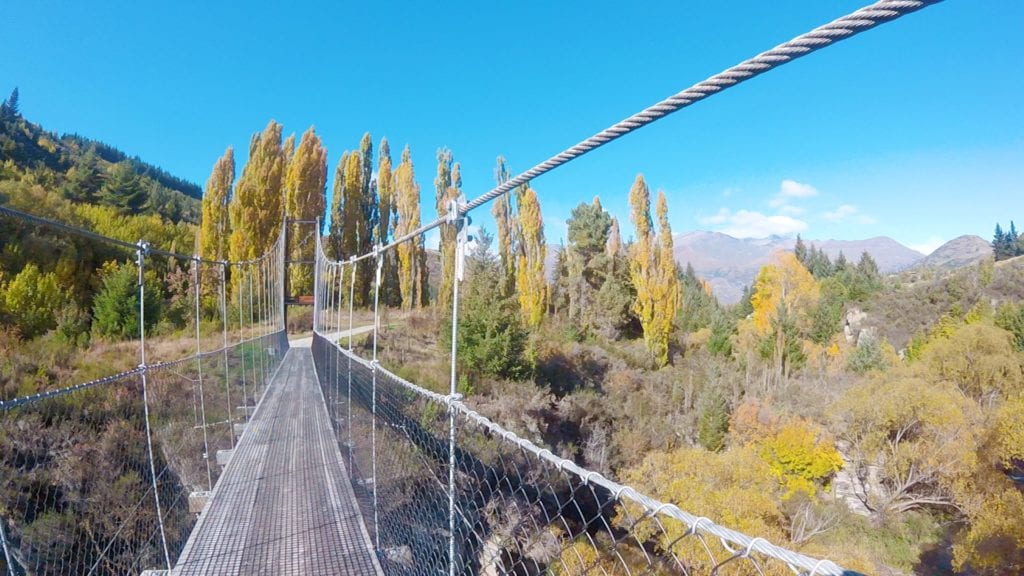 I began the trail in Arrowstown which is worth a visit in itself. It's an old gold mining town that feels straight out of the past and reminded me of a movie set.

From there, I spent the day cycling through the countryside, over swing bridges and from winery to winery. The Sauvignon Blanc and cheeseboards I sampled were the best I've ever had.
Cost: NZD $80 (just over £40) for bike hire and return shuttle bus from Queenstown.
4. Waitomo glowworm caves (North Island)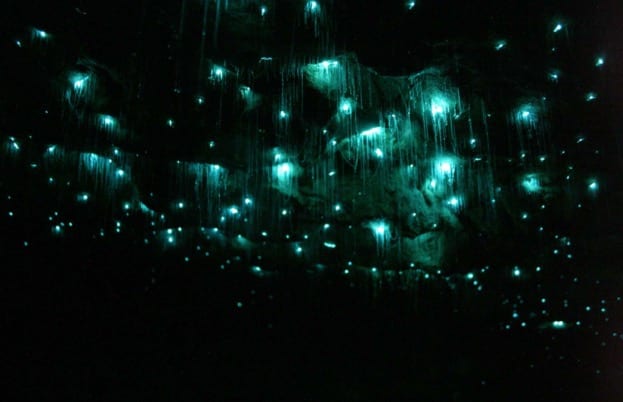 Can you believe these magical lights are made by glowworms? The only thing I've ever seen like them is phosphorescent plankton in Asia which was also weird and wonderful.

I learnt that the lights come from glowworm in their larvae form – they live (and glow) for nine months before hatching into insects which live for just a few days. They're not designed to survive longer – their stomachs and mouths can't hold food so they're alive just long enough to lay a load of eggs.

Facts aside, definitely stop in Waitomo if you're visiting the North Island.
Cost: NZD $75 (£40) for a 3.5-hour tour.
5. Climbing Mount Cook (South Island)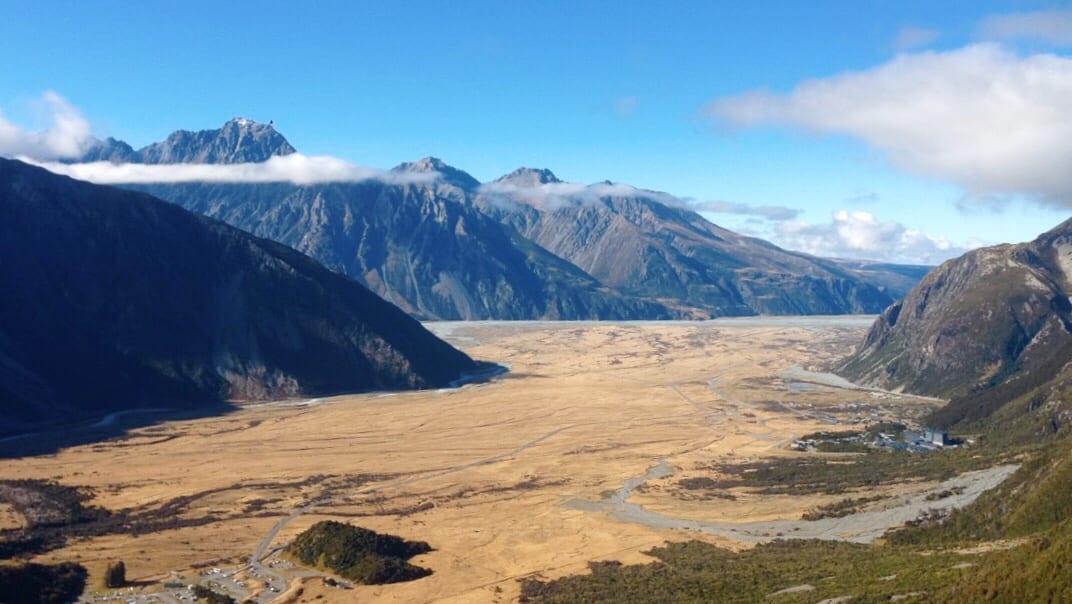 Despite the fact that I fell down on the way back from this hike, couldn't walk for days and ended up with a recurring ankle injury, I don't regret climbing Mount Cook one bit. We made it two hours up to the Mueller Glacier viewpoint but you can do a few different routes in the area.

The views were crazy – like this one. Half the landscape is so flat and the other half so mountainous. I could have soaked in the views all day.
Cost: free!
Have you been to New Zealand and did you have any other favourite activities? Let me know in the comments!
Why not use my ultimate New Zealand guide to help plan your trip?
Thanks for reading!
If you liked it, please share it 🙂
See you next time for more adventures,
Rose x