Take a moliceiros ride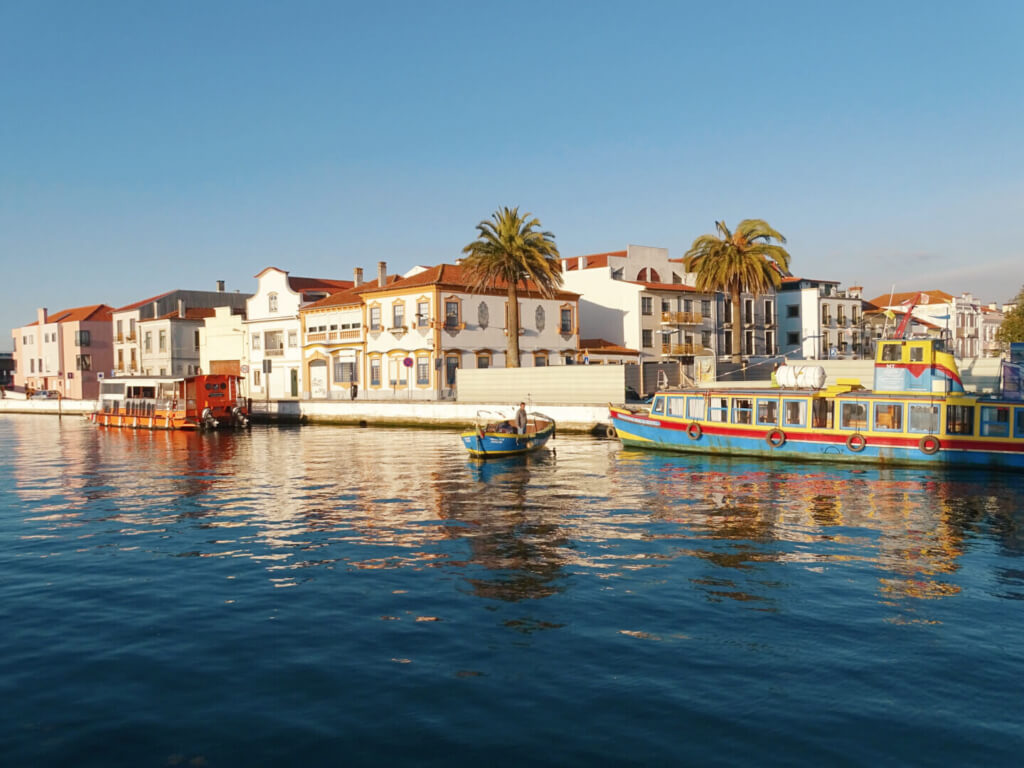 Take a trip to Costa Nova
One of the best things to do in Aveiro is take a trip to this beautiful beach town 12 kilometres away.

Initially, I didn't think I'd have time to visit unless I stayed the night in Aveiro. However, it's just a 15-minute drive away and you only need an hour to stroll the promenade of Casas Típicas da Costa Nova (colourful beach houses) so it's possible to visit during a day trip to Aveiro from Porto.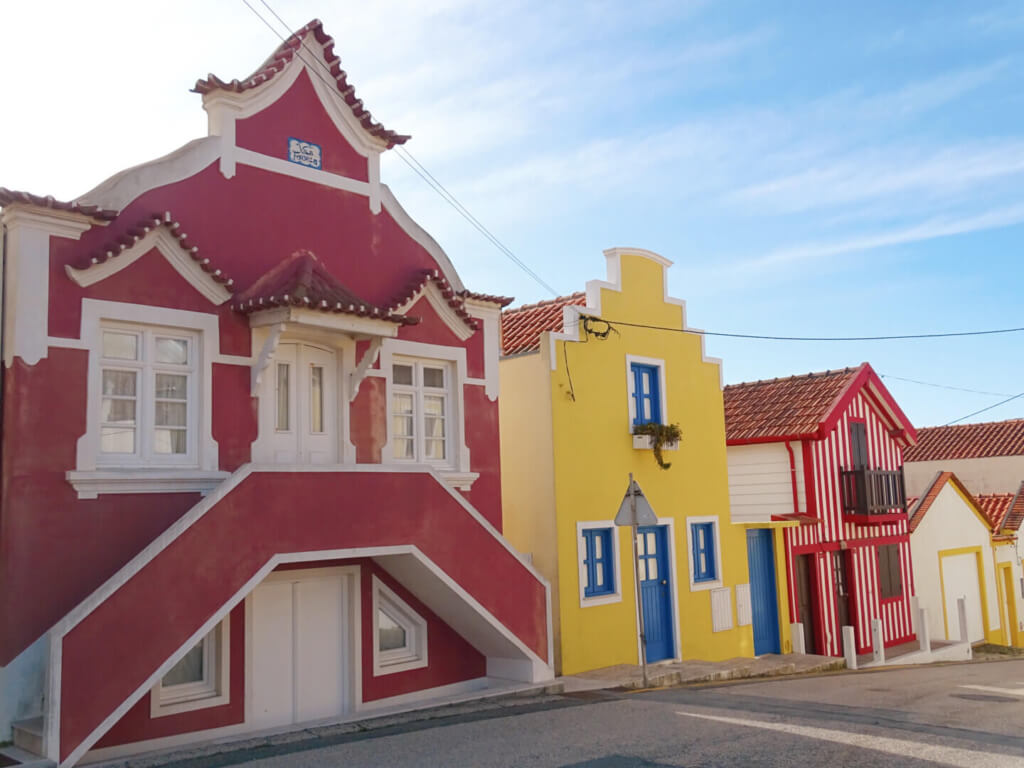 Costa Nova is the peninsular connected to Aveiro by the A25 Expressway. The main attraction is the aesthetically-pleasing promenade but there's also a long sandy beach and an attractive lighthouse (Farol de Aveiro) in Praia da Barra, the section of beach between the estuary and the port.

In summer, you can practice watersports here and, on Wednesday afternoons, you can climb 271 steps to the top of the lighthouse.

It's also possible to catch a ferry in peak season to Dunas de São Jacinto, a 700-hectare nature reserve with forest, marshes and sand dunes. You'll need an extra day for this if you want to properly explore Aveiro, too.
Getting to Costa Nova from Aveiro: You can either find a local taxi or use one of the three taxi apps available in Portugal: Uber, Bolt or FREENOW. As the second two are cheaper, I called a FREENOW there for €5 but, as there were no cars available on the way back, I had to get a Bolt for €7.

There's also a local bus but I hear this takes 45 minutes to 1 hour rather than the 15 minutes a taxi takes. If you'd rather save money, it costs around €2 and departs from the bus stop across the road from Menina Da Ria hotel.

If you take a Porto to Aveiro guided tour, a stop at Costa Nova will be included.
Praia da Costa Nova (Costa Nova Beach)
Eat fresh seafood
Sé de Aveiro (Church of St. Dominic)
Aveiro Museum
See the salt flats (Salinas de Aveiro)
Hire a bike and explore the countryside
Shop for souvenirs