Disclaimer – I was hosted by Visit Shropshire but all opinions are my own.

I recently visited Shrewsbury in Shropshire for the first time and I was SO pleasantly surprised. After a wonderful weekend, I'm here to tell you about the countless things to do in Shrewsbury and where to eat, drink, stay and play.

The first thing to know about Shrewsbury is that it ISN'T a city! Despite having a cathedral, it's actually a town. But with over 600 listed buildings, a museum, cinema, theatre, river, parks, shopping and fantastic food and drink, it's well worth a visit.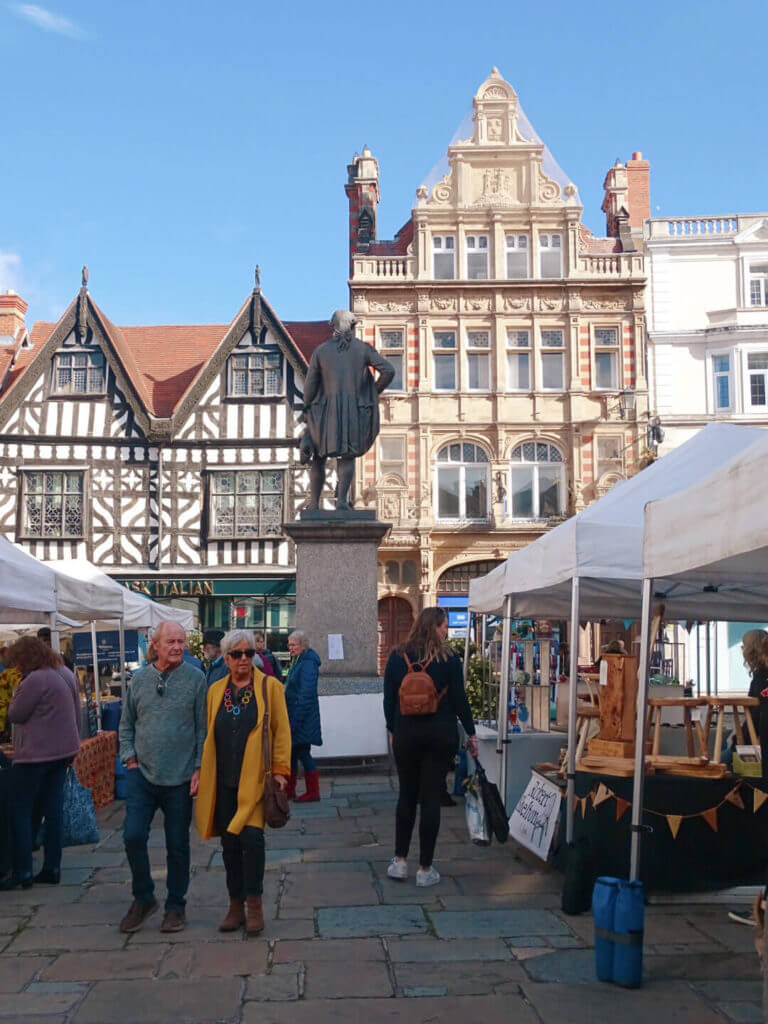 Shrewsbury is almost an island, nestled in a loop of the River Severn, full of crisscrossing medieval streets lined with wonky buildings and independent shops and cafes. The historical nature reminded me of York, Oxford or Bath while the cool local businesses made me think of Brighton or Bristol.
Getting to Shrewsbury
Direct trains run from Wolverhampton, Birmingham and Manchester. Regular trains from London Euston take 2.5 hours changing in Birmingham.

We travelled with West Midlands Railways on comfy, on-time trains.

Most of the top Shrewsbury attractions are easy to reach on foot so you don't need to worry about transport while there, provided you're staying centrally.
1. Marvel at Shrewsbury Castle
2. Climb Laura's Tower for the best views in town
Climb a few steps up to Laura's Tower, a Grade II listed building since 1972, for wonderful views across the town. The Town Walls Tower was built by the famous Thomas Telford in around 1790 for the daughter of Sir William Pulteney MP for her 21st birthday as a summer house.
3. Take a Sabrina boat ride
4. Shop, eat & browse at Market Hall (my favourite thing to do in Shrewsbury!)
6. Spot Shrewsbury architecture & historic streets
9. Have a smokin' time at Hickory's Smokehouse
10. St Mary's Church & cafe
11. Other religious houses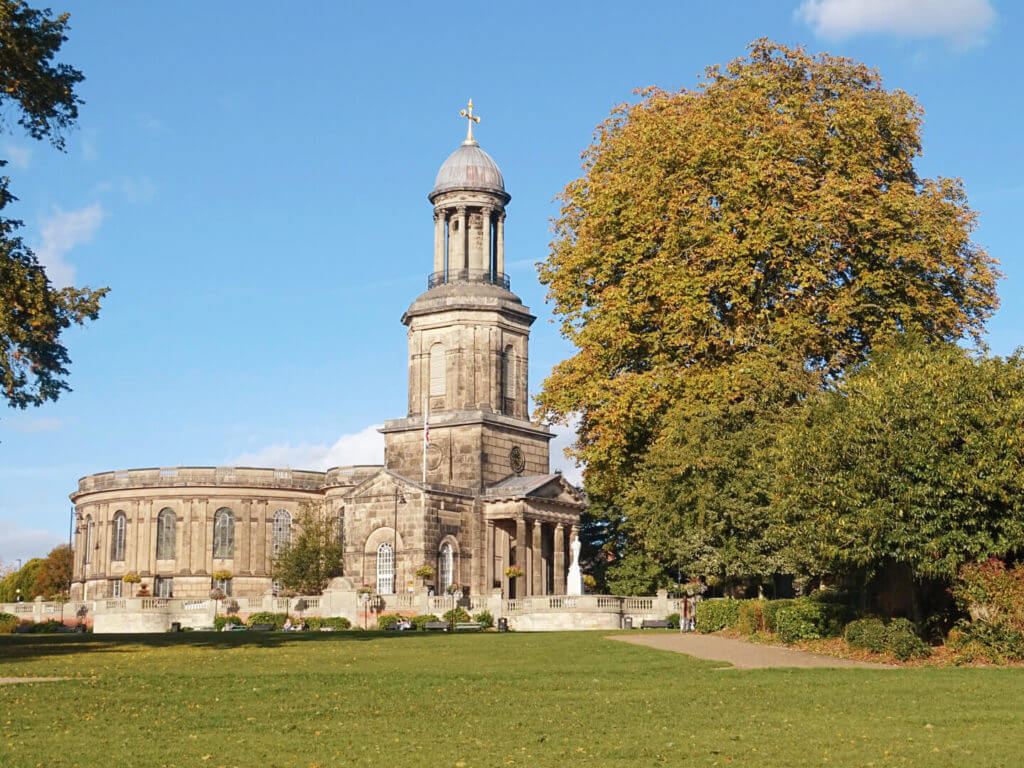 13. Stop by Shrewsbury Flaxmill Maltings (museum & cafe)
14. Eat brunch at the Loopy Shrew
15. Follow the Darwin Trail
Did you know that Charles Darwin was born and went to school in Shrewsbury?

Find his statue outside Shrewsbury Library which originally housed the school buildings. You can find the staircase to the old school rooms on the right-hand side as you walk in. Ask the friendly staff if you need a hand.

Another location on the Darwin Trail is the Quantum Leap sculpture on the riverbank, built to mark Darwin's 200th birthday.

A final place to visit in Shrewsbury for Darwin fans is the Bellstone. Cross the road from the Market Hall to the entrance of Morris Hall (marked by a pair of black iron gates) and discover a large granite boulder in a small courtyard. This remnant from the last Ice Age was Darwin's first introduction to the science of geology!
16. Wander idyllic Fish Street
17. Visit Bear Steps Art Gallery and Medieval Hall
Historically, the central area was filled with traditional traders lending the surrounding streets names such as Butcher Row and Fish Street. Bear Steps is named after The Bear Inn Pub (no longer in existence) which was allegedly home to one of the city's bear pits!

For a lesser-known thing to do in Shrewsbury, pop your head inside Bear Steps Art Gallery, a small venue featuring work by local artists. Beside it sits a lovely cafe in a historic building with outdoor seating.
18. Drink cocktails at Blind Tiger
Other cool bars to check out include:
19. Take a walk in Quarry Park
20. Sniff out speciality coffee
21. Historic Shrewsbury Abbey
More food options in Shrewsbury
House of the Rising Sun (best Asian food)
Dough & Oil (best pizza in town)
Glouglou Wine Bar & Shop
GlouGlou wine bar is a lovely place in Shrewsbury near the station and Castle. Known for their wine tastings and live jazz nights, they're also a member and supporter of Slow Food and serve small platters of cheese, meat, hummus, veggies and more.

Also check out their little sister, PetitGlou, next door to their wine shop, Iron & Rose, in the Market Hall.