This post may contain affiliate links to things like tours, hotels, Amazon associates and products. These help me earn a small commission at no additional charge to you.
Llandudno was one of the best surprises of my Wales trip of 2021. This seaside town in North Wales has been a holiday hotspot since the Victorian days and its popularity is at no risk of waning anytime soon.

In this guide, I'll share all the best things to do in Llandudno plus where to eat, stay and useful info for visiting.
Where is Llandudno in Wales?
Llandudno can be found just a short drive from Conwy, a coastal town with a well-preserved set of medieval walls surrounding it.

If you have the time, I would highly recommend visiting both Conwy and Llandudno during your time in North Wales. If you're short on time, you could squeeze them both into the same day.
Read next: the ultimate Wales road trip itinerary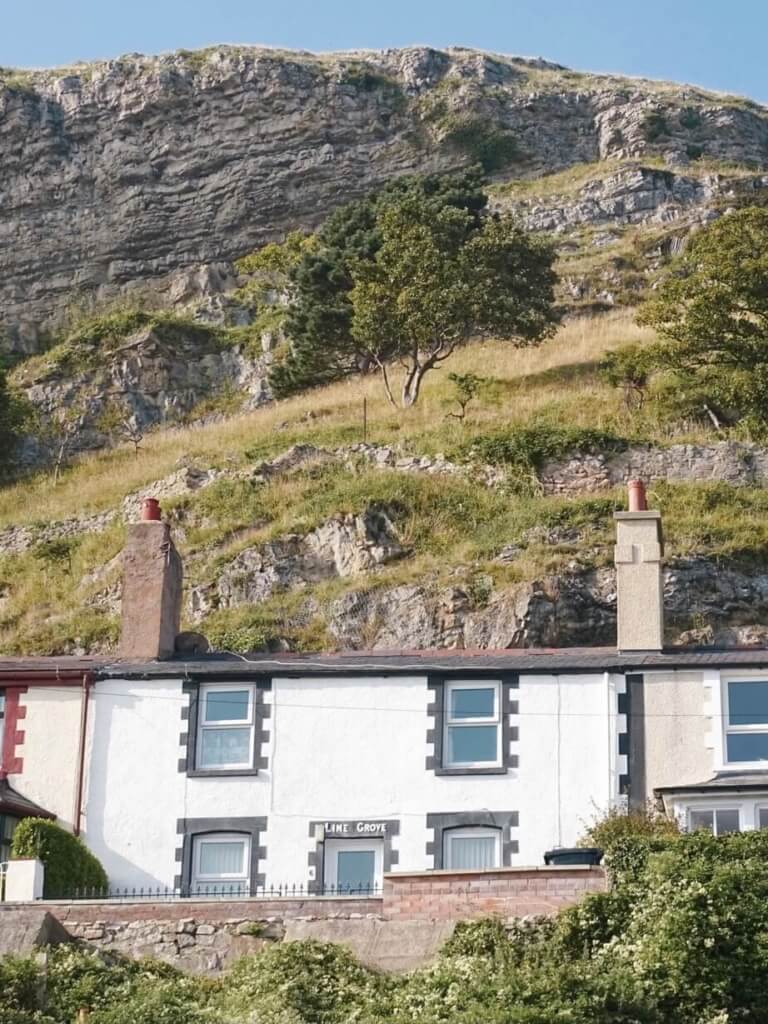 Strangely, it wasn't my first trip to a Llandudno – but that's a Cape Town story! No one seems to know why a beach in South Africa is named after this seaside town in Wales.
Check out my other North Wales blogs:
Where to stay in Llandudno
4* St George's Hotel is right on the beachfront with elegant rooms, free Wi-Fi and breakfast. Check availability from £90 a night.

For a small but clean and comfy guesthouse, check out No 6 Quality Guesthouse. It's metres from the beach with beautiful rooms and free breakfast. Check availability from £70 a night.

Browse all accommodation in Llandudno on Booking.com.
The best things to do in Llandudno
For a town of just 20,000 people, there are a surprising amount of activities in Llandudno ranging from your usual seaside pastimes to cultural Llandudno attractions like museums and galleries.

Keep reading for the best places to visit in Llandudno, plus the question on everyone's lips: where to eat the best fish and chips in town!
Llandudno Pier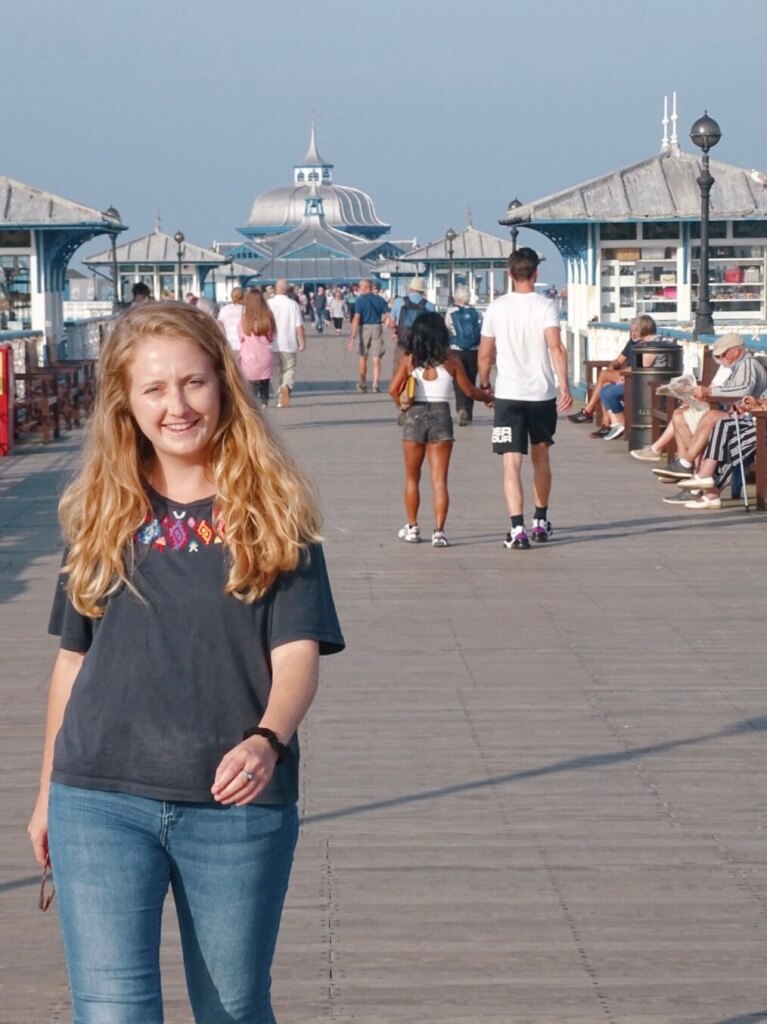 Llandudno Pier is THE most popular tourist attraction in Llandudno. This Grade II* listed pier was voted 'Pier of the Year' in 2005, a title I had no idea existed (or needed to exist for that matter!).

Wander the pier taking in views of the Welsh coast and Irish Sea while browsing the arcades, shopping for souvenirs and taking a spin on the funfair rides. The Ferris wheel can be seen from all over Llandudno and costs £4 per ride.

Come hungry (or at least with room to snack) because you'll find all sorts of British classics like fish and chips, battered sausages, Mr Whippy ice creams and candy floss. If you can't indulge on holiday, when can you?

Visit in the summer months for bands and live music. Llandudno Pier is a fun, vibey place you can't miss when visiting North Wales.

Entry to the pier is free. Opening times are 10am to 10.30pm in peak seasons although some of the individual stands may close earlier. The only day the pier is closed is Christmas Day.
Happy Valley Botanical Gardens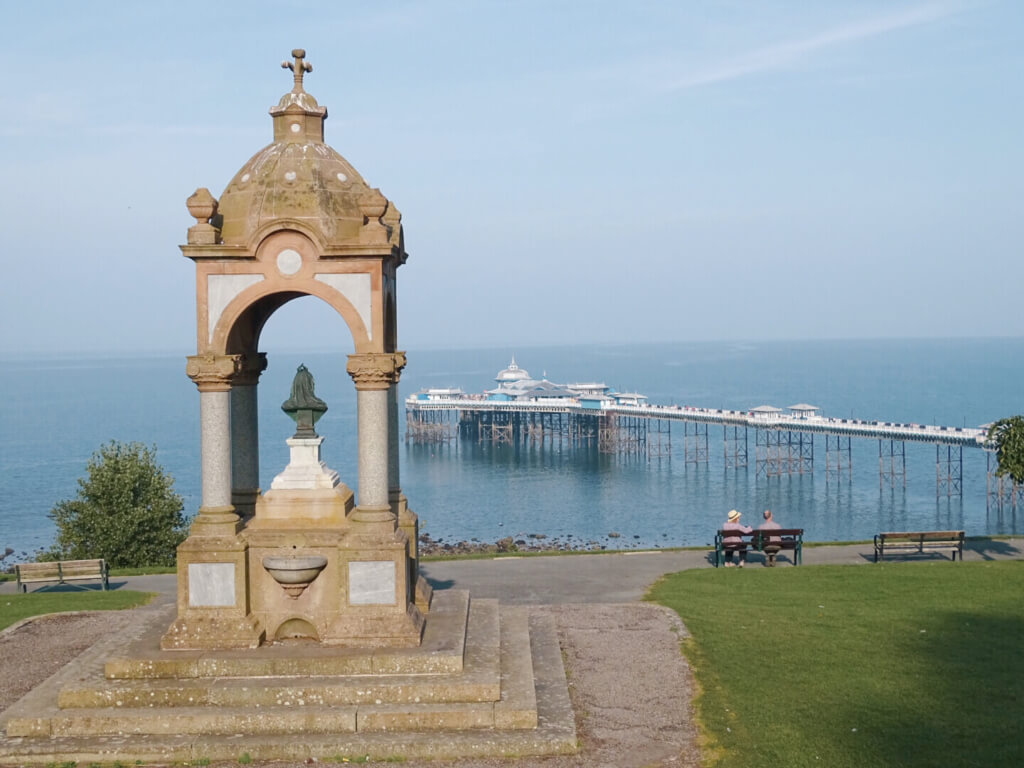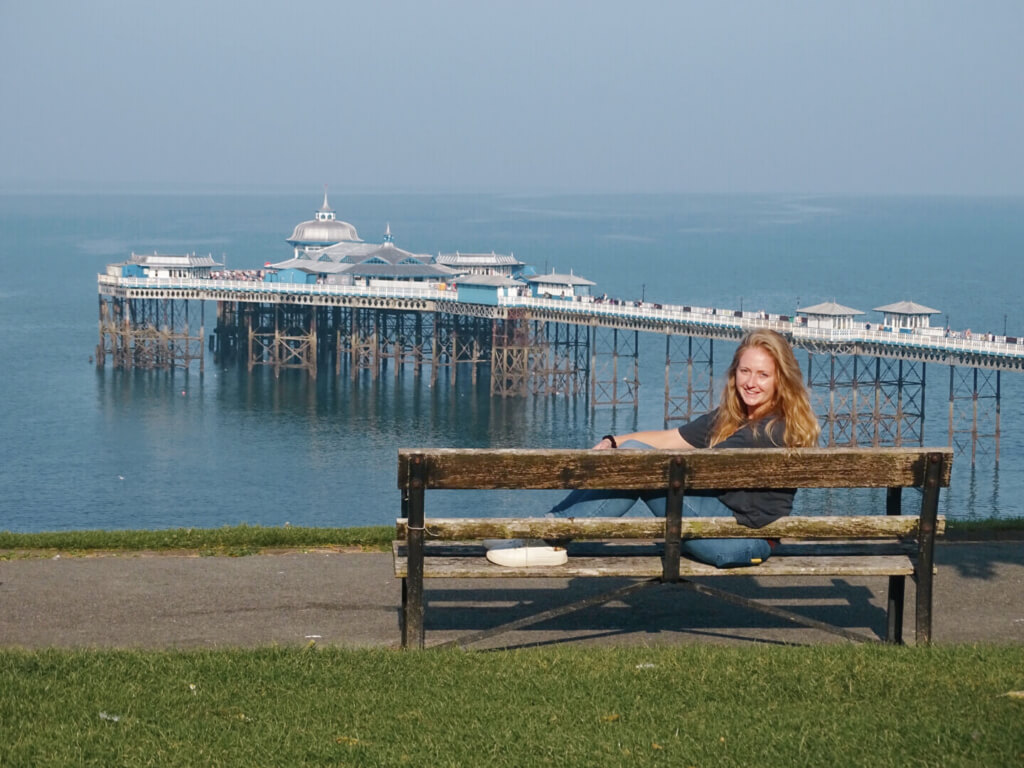 To escape the crowds and soak in views of Llandudno Pier, a visit to Happy Valley Botanical Gardens is one of the best things to do in Llandudno. These beautiful gardens are a bit of a climb to reach (via a flight of steps from Happy Valley Road) but the views across the ocean and Llandudno Pier are quite the reward.

Happy Valley was once an old slate mine and quarry, made into a beautiful garden in the late 19th century for the people of Llandudno to enjoy. Since the opening coincided with the Golden Jubilee of Queen Victoria, they're also known as Jubilee Gardens.

Park yourself on a bench and soak up the views or explore the gardens. Take a trip back in time at the Camera Obscura, find the drinking fountain shaped like Queen Victoria or follow the shaded woodland trails.

If you're feeling energetic, take the steps up to Pen-y-Dinas Hillfort, a megalithic fortress with spectacular coastal views. Another nearby Llandudno attraction is the Elephant Cave, a series of ruined walls and caves optimum for adventurous climbers.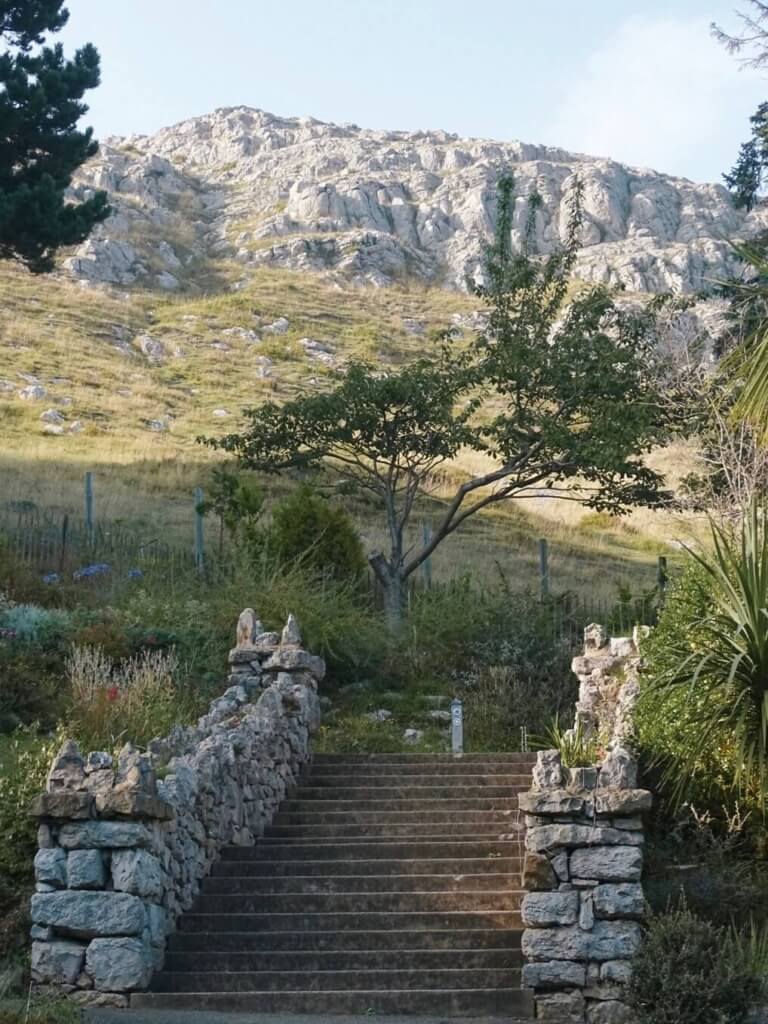 Address: Happy Valley Rd, Llandudno LL30 2QL.

The gardens are open 24 hours but the best time to visit is early morning or late afternoon when they're fairly quiet.
Take the hop-on-hop-off bus
There's nothing like an open-top bus to make you feel on holiday! A £7.50 ticket for the City Sightseeing bus will give you unlimited access to the service for 24 hours.

The bus lets you cruise past the Pier, to lesser-visited West Shore Beach and all the way over to Conwy Castle, the most famous tourist attraction in Conwy.

Book your ticket for the Llandudno sightseeing bus here.
West Shore Beach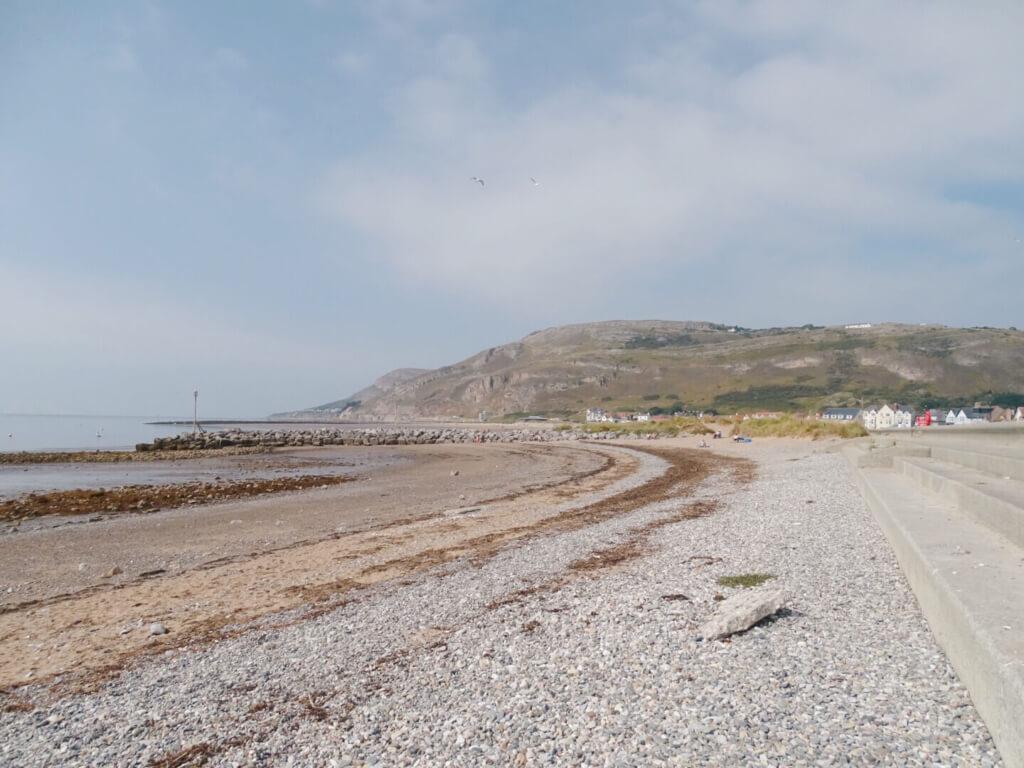 If the main beach at Llandudno feels too busy, take a 5-minute drive or 20-minute walk to the other side of the Peninsula. West Shore Beach is a relaxed spot to escape the crowds and take a walk along the clean sands. When I visited on a September weekday, there was barely anyone there.

Llandudno West Shore Beach looks across the water towards Conwy, with equally impressive views of the Great Orme headland when you look up.

If you're looking for touristic things to do in Llandudno, you won't find them here; it's a better place to breathe in fresh sea air and skim stones. However, an iconic place to eat is Orme View Fish & Chip shop just a moment's walk from the beach.

Facilities at Westshore include toilets and free on-road parking. Dogs aren't allowed between May and September.
The Great Orme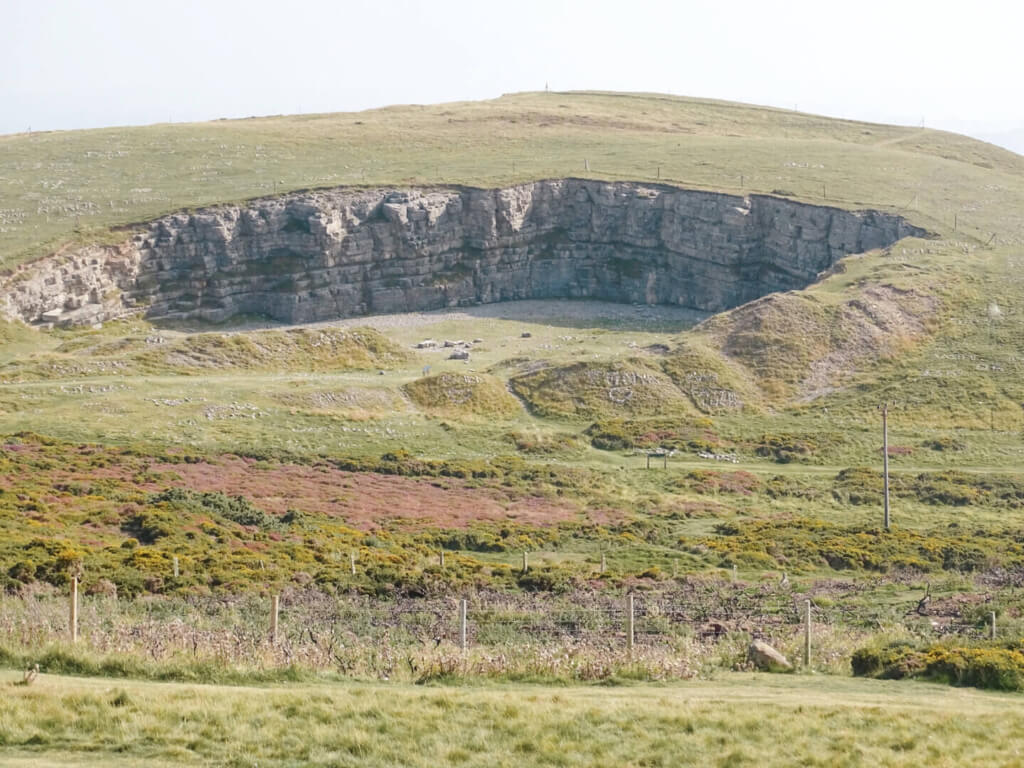 Easily the most famous attraction in Llandudno is the Great Orme. A fun Wales fact is that its name derives from the Old Norse word for sea serpent.

The Great Orme headland is a giant limestone formation emerging from the ocean (now can you see the resemblance to a sea monster?) and visible from everywhere in Llandudno.

You can drive or catch a bus to the top of the Great Orme but the more touristic way to arrive is by Tramway or Cable Car (details to follow).

The sweeping panoramic views from the top of the Great Orme trump all the other things to see in Llandudno. You may spot some wildlife at the top including guillemots, razorbills, rare butterflies and adorable Kashmir Goats.

Other things to do at the Great Orme include:

Great Orme Mines: This historical site is known as the world's largest Bronze Age mine, dating back over 3,500 years. It was only discovered by accident in 1987 by a landscaping team. Since the mines are still being excavated today, they constantly provide new information about how people lived before Roman times.

Touring the mines costs £9 per adult, £6 per child and £24.50 per family ticket. They're open daily from 9.30am-4.30pm between March and October.

Great Orme Golf Course: Here you can play 9 Hole Pitch & Putt or a sport known as footgolf. I've never heard of this but I can imagine what it would entail!

Hill of Names: Keep an eye out for the names built into the hillside with rocks. It's become a bit of a pilgrimage site where guests come to leave their mark.
Getting up the Great Orme: Option #1 – Tramway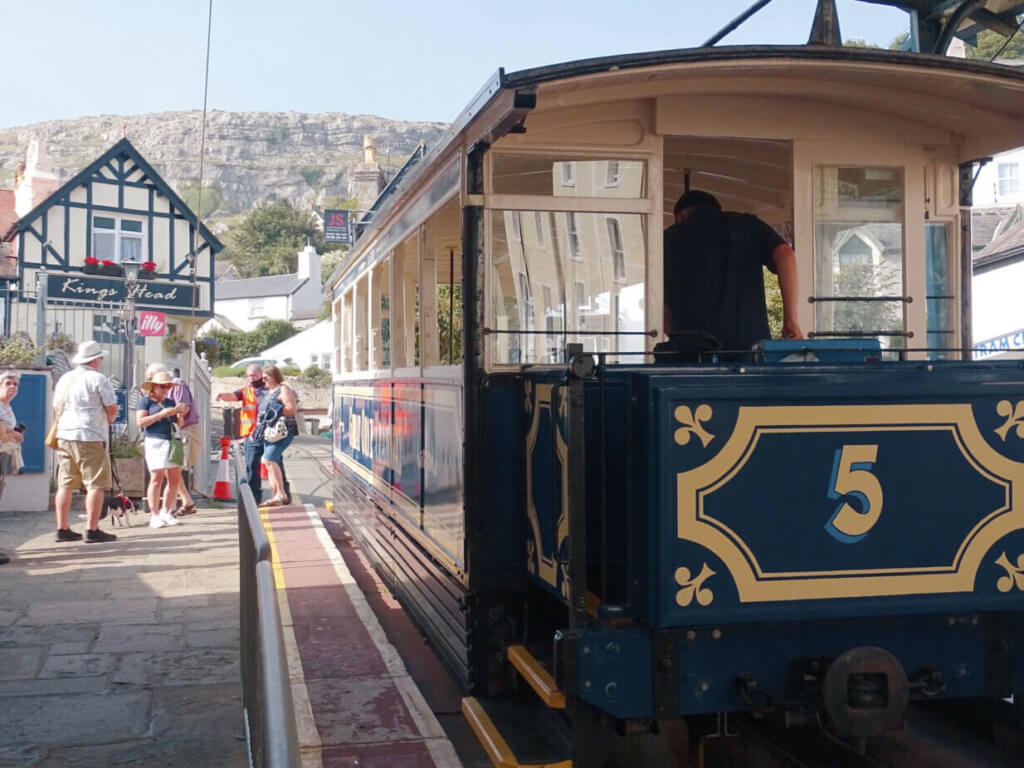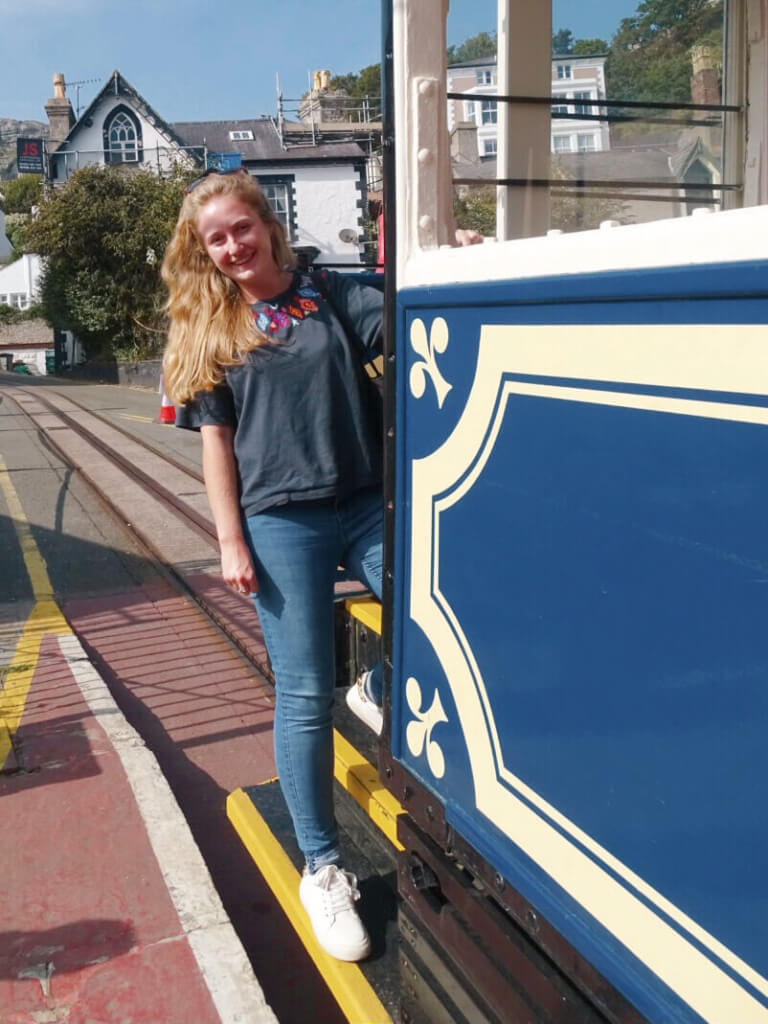 The Tramway is a popular tourist attraction in Llandudno that's been hauling passengers up the 1500m incline to the Great Orme since 1902.

The bright blue funicular cars are preserved to look as they would in the early 1900s, each named after a different Saint.

Start the adventure at Victoria Station and purchase a return ticket for £9.50. Since a one-way ticket costs £8.50, the best-value option is getting a return. The tram runs from March to October with the last journey down at 6pm (5pm in March and October).

Dogs are allowed to travel for £1. Watching a dog enjoy his ride – head hanging out of the window and tongue wagging – was enough to put a smile on my face!
Option #2 – Llandudno Cable Cars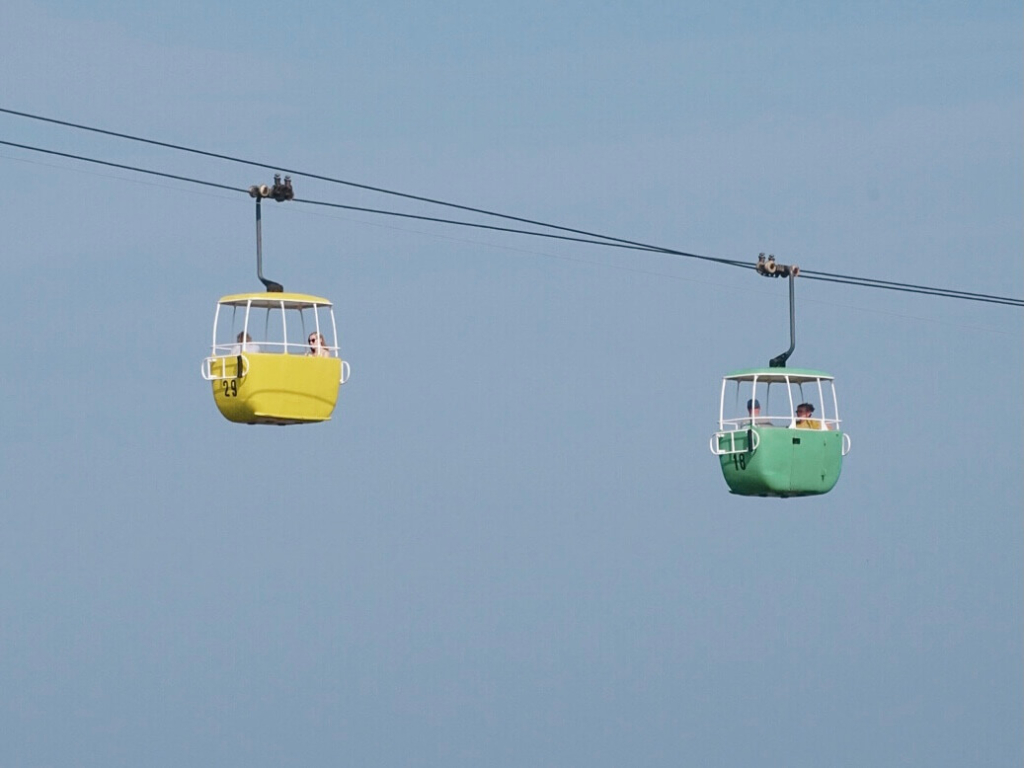 If you're looking for fun things to do in Llandudno (and you're not scared of heights), try travelling up the Great Orme in a colourful cable car with fantastic views of the countryside and coast.

The Llandudno Cable Car departs North Parade between May and October (apart from during windy days when it can't operate). Tickets cost £10.50 each way or £11.50 return. They only accept cash.

Note – the Tramway and Cable Cars are operated by different companies so you can't buy a ticket for one and use it on the other. This is a shame as it would have been fun to experience both.
Admire the Victorian architecture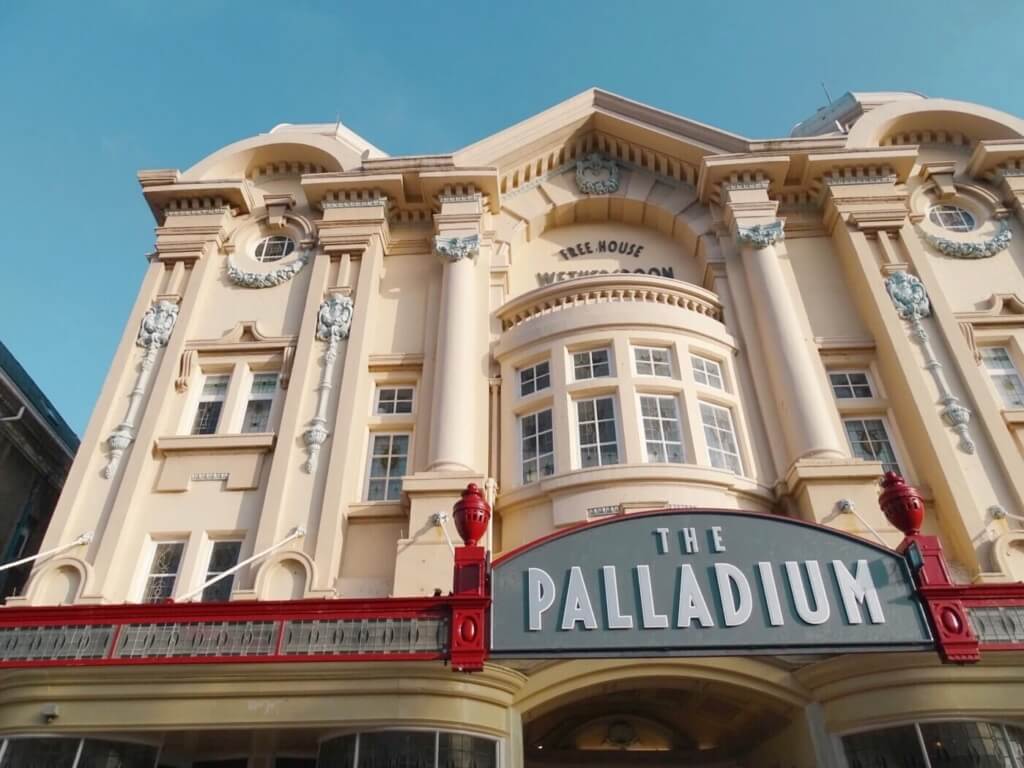 Since Llandudno is a well-preserved Victorian town, the impressive buildings will cast your mind back 150 years. Take a wander of the streets and see what you find.

I can't believe this gorgeous ex-Palladium is now a Wetherspoons pub! This is probably a better one to snap from the outside than actually go inside (unless you fancy a ridiculously cheap fried breakfast, of course!).
MOSTYN Cymru Gallery
MOSTYN is Llandudno's contemporary gallery displaying art by Welsh and international artists. Check the MOSTYN website to see if any special exhibitions or events time with your trip. Visit between 11am-4pm, Tuesday to Sunday to peruse the regular galleries.

Entry is free but donations are much appreciated.

Address: 12 Vaughan Street, Llandudno, LL30 1AB.

Art fans can also check out the Royal Cambrian Academy of Art, a short drive away in Conwy.
Llandudno Museum
To continue the culture, visit Llandudno Museum covering history, geology, fine art and social history. As well as regular exhibitions, you can check the website for special events such as heritage walks covering hidden histories, LGBT history and more.

Opening times are 11am-4pm, Tuesday to Sunday. Tickets are £6 and can be booked on the website.

Address: 17-19 Gloddaeth Street, Llandudno, LL30 2DD.
Alice in Wonderland Trail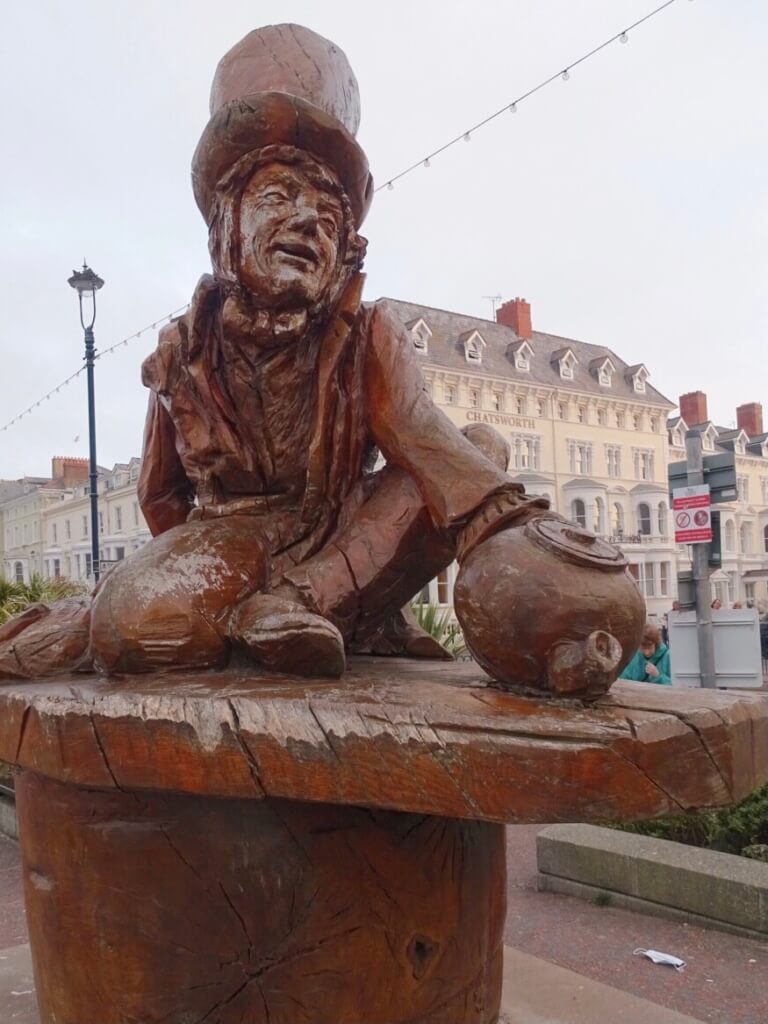 One of the more unusual things to do in Llandudno is take the Alice in Wonderland trail. Although I'm guessing children are the intended audience, it'll suit anyone who's finished with the typical seaside activities.

Llandudno's Alice in Wonderland connection dates back to the 1800s when the real-life Alice, AKA eight-year-old Alice Pleasance Liddell, spent her holidays in Llandudno. Her father's friend, an Oxford lecturer named Charles Dodgson (better known by his pen name, Lewis Carroll) was thought to have visited the family here.

In 1933, a White Rabbit statue was unveiled by the Prime Minister in Llandudno, sealing the deal on Alice in Wonderland tourism. Today, things are techier: you can download the iOS or Android app on the App Store or Google Play to guide you around the points of interest.

Don't miss the White Rabbit marble statue built to celebrate Lewis Carroll's centenary or the Queen of Hearts statue beside Mostyn Gallery.
Llandudno Chocolate Experience
Easily the best activity in Llandudno for foodies is a trip to the Llandudno Chocolate Experience. Say what?!

Although you wouldn't expect a Welsh seaside town to showcase the history of chocolate, that's exactly what it does. You'll journey back in time 5,000 years to its invention in Mexico and learn how it integrated into our society.

Tickets start from £5 (£20 for families) and samples are included in the price. As you'd hope!

2021 note – the Chocolate Experience is currently closed for renovation; keep an eye on the website for reopening info.

Address: John Street Cocoa Works, John Street, Llandudno LL30 2AB.
Nana's Fish & Chips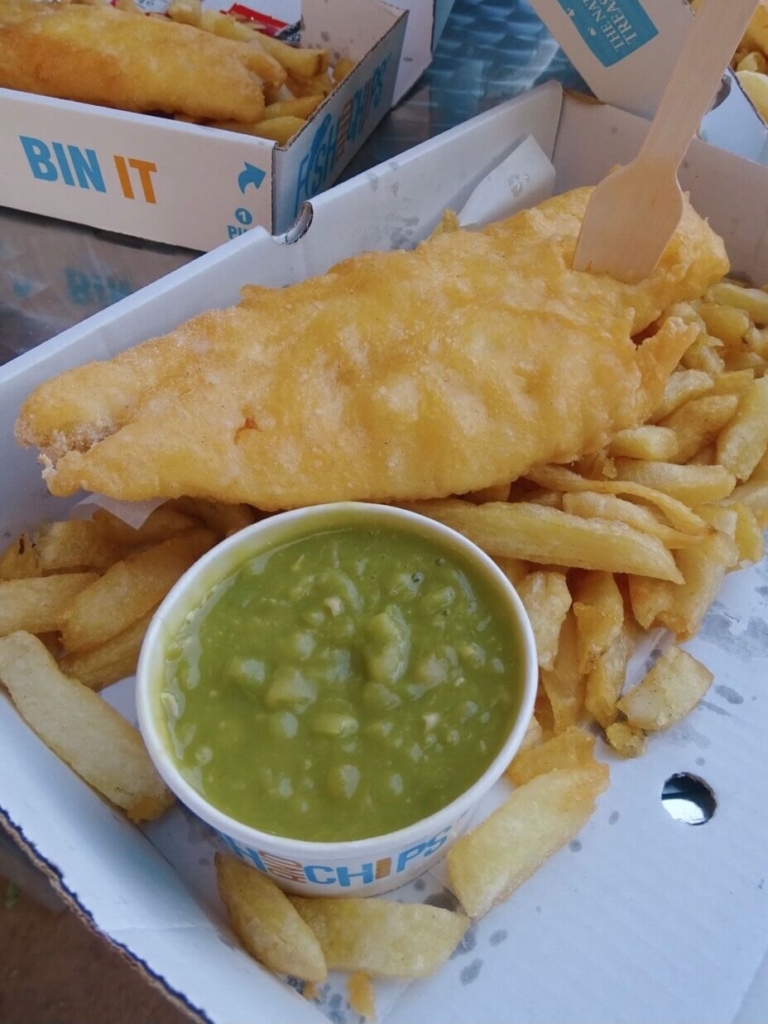 A day at the British seaside is almost synonymous with fish and chips. Although there are plenty of kiosks on Llandudno pier serving fried fish in crispy batter, the best place to eat is Nana's.

Everything is affordable and perfectly cooked. Even the small portions are generous. Don't forget a tub of mushy peas to drizzle over those chunky chips!

Nana's is usually open from 12-7.30pm so grab an early dinner before you head home or out for the evening.

Address: 18 Chapel St, Llandudno LL30 2SY.
Things to do near Llandudno
If you've ticked off all the attractions in town, consider visiting some of the popular places to visit near Llandudno. These include:
Conwy Castle and Conwy City Walls. Read my Conwy guide for everything to see and do.
Bodnant Gardens – this 80 acre National Trust property has beautiful lakes and wildlower gardens.
Sychnant Pass – drive through Conwy and past Conwy Mountain to the coast. This is one of the most scenic drives in the country.
Take the Conwy Valley railway to the pretty town of Llanwst known for its distinctive three-arched bridge and Tu Hwnt i'r Bont National Trust house.
Snowdonia – to hike, experience specactular nature and summit the tallest mountain in Wales, take the 30-minute drive from Llandundo to Snowdonia.
Portmeirion – this chaming Italian-style village is nestled in North Wales. From Llandudno, you can take a day tour including Portmeirion, Snowdonia and Caernarfon Castle.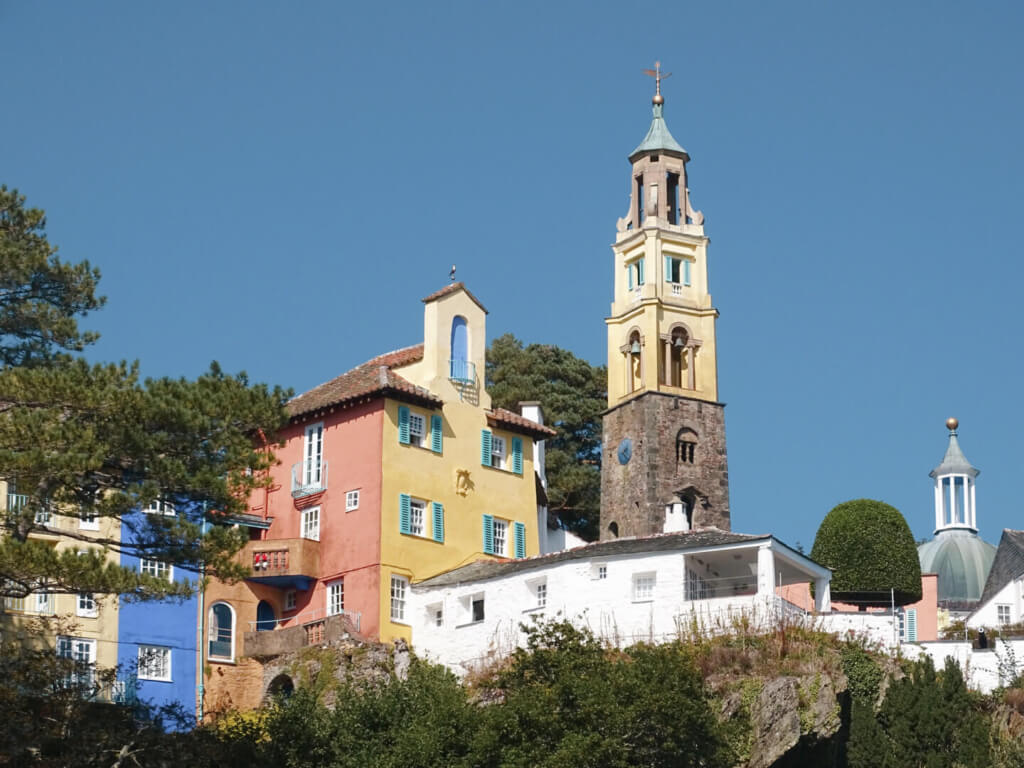 Thanks for reading!
Read my other Wales blogs:
For more travel content, follow me on Instagram, Facebook, Twitter and YouTube.
WALES QUICK LINKS

Guidebooks – LP always get my seal of approval. Use the latest copy of Lonely Planet Wales / Lonely Planet Great Britain.

Flights (international and domestic):  I use Skyscanner to find the best-value flights, using the 'search by month' tool to find the cheapest dates. You can also use the 'to anywhere' feature if you're flexible on where you're going.

Car hire – use Rentalcars.com to compare car rentals and campers in the UK (and all around the world).

For trains, use Trainine. The search feature allows you to compare prices and see live departures.

For buses, I use Busbud. It's the only site that compares UK coaches and buses. Find London to Manchester journeys for £1! 

For hotels and self-catering apartments, I use Booking.com. You can filter by review score and price to find the best-rated budget places. For hostels, I use Hostelworld.com.

To save money on accommodation, I use Trusted Housesitters, a website that connects homeowners going away and travellers who can sit their homes & pets.

Browse UK tours and activities on GetYourGuide.

For food tours pairing travellers with passionate local chefs and foodies, check out EatWith. 

Need travel insurance? I use True Traveller (for Europe residents) since it's affordable but covers everything you'd need including various activities, valuables and pre-existing conditions. Unlike some companies, they insure you if you're already travelling / don't yet have your flight home booked. Get a quote.

For travel insurance for other nationalities, I recommend Hey Mundo and for long-term digital nomad travellers, I suggest Safety Wing.

Check out my resources page for more travel discounts and budget tips from my 10+ years on the road!
Liked this? Pin it for later on Pinterest.