My favourite new city I visited this year is easily Sarajevo. It's beautiful, cultural, charming and unbelievably well-preserved. Although there are plenty of things to do in Sarajevo, it's a lovely city to do not very much at all. Sitting outdoors and drinking coffee with the locals is enough!
Baščaršija
Sebilj
Buy souvenirs on Kazandžiluk, the oldest street in Sarajevo
Shoppers will think one of the best things to do in Sarajevo is wander Kazandžiluk, browsing for bargains. Be warned that most of the traditional shops are cash-only. I found one accepting card but the prices were higher than its neighbours.

That's the story of how I lived on pasta and eggs for my last 24 hours in Sarajevo because I spent my last 60 BAM on a tea set!
Meeting of Cultures point
Gazi Husrev-beg Mosque (and complex)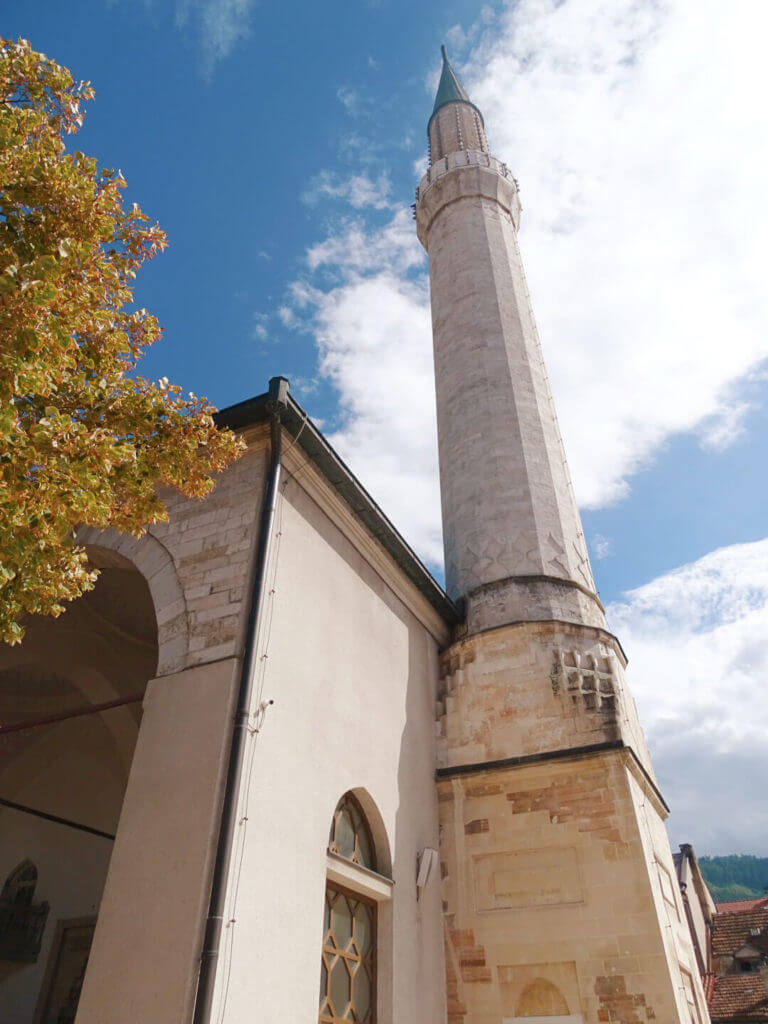 See the world's only lunar clock
Sacred Heart Cathedral
Visit City Hall (Vijećnica) for history, culture & modern art
Entry is 10 BAM and the audio guide is a further 4 BAM (purchased on the app store for €2). I would recommend the guide because, without it, you're just walking around a pretty building without any explanation. However, there are some history exhibits upstairs and a war tribunals gallery downstairs where you can learn with or without the guide.
Latin Bridge & Sarajevo assassination location
It's here that the footprints of the sniper, Gavrilo Princip, can be seen. If you think this seems like a strange way to commemorate a murder, you'd be right. These were built when Sarajevo was part of Yugoslavia, largely controlled by Serbia.

Even today Princip is considered a hero or villain depending on one's political stance. Just a 20-minute drive away in the Srbska Republic part of the capital (lived in by the Bosnian Serbs rather than Bosniaks), there's a park named after him.
Wander down Ferhadija street
Ride the cable car into the mountains
The abandoned bobsleigh track of the 1984 Olympics
Tunnel of Hope
Sunset at the Yellow Fortress (Žuta Tabija)
Pay your respects at Kovači Cemetery
Tours in Sarajevo
Without taking local-led tours in Sarajevo, you won't learn much about its history. Because the war is so recent, you get a first-hand account. It's not often you travel places where this is the case, so make use of it.
Free walking tour
Fall of Yugoslavia tour
Cultural things to do in Sarajevo – museums & galleries
In my opinion, the three museums below are the most poignant and powerful in Sarajevo.
Eat famous burek
Sweet Corner!
Find famous baklava
Browse Markale food market
This indoor market in a sunny yellow Austro-Hungarian building is the ultimate place to shop for typical goods and observe local life. Although it's a vibey place now, it was the site of a bombing and a memorial plaque can be seen on the street.

The Markale food market Google pin will take you to the outdoor section on the street behind but this pin on Ferhadija street takes you to the indoor section.

Nearby, don't miss Tepsija, a burek shop recommended by our walking tour guide.
Have a drink at Morića Han (one of the last remaining inns)
If you're not familiar with the word caravanserai, it refers to roadside inns where travellers could rest after their journey. I may not be a market trader in Ottoman times but, as a tired backpacker in need of coffee, I'd argue its purpose hasn't changed much!

Morića Han is one of the last of its kind. Set inside an atmospheric courtyard tucked away from the city centre, head to the Google pin for Caffe Divan to find it. For a relaxing thing to do in Sarajevo, while away a few hours here over 2 BAM (€1) Turkish coffee and (very sweet) tea alongside typical desserts.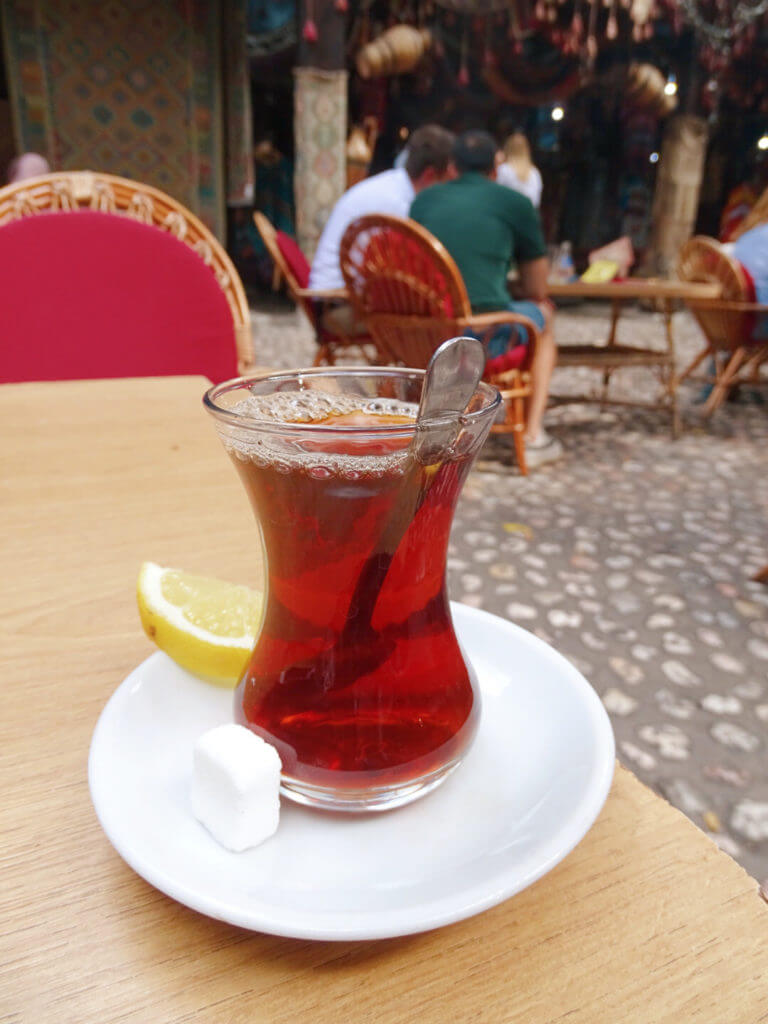 Have a pint at historic Sarajevo Brewery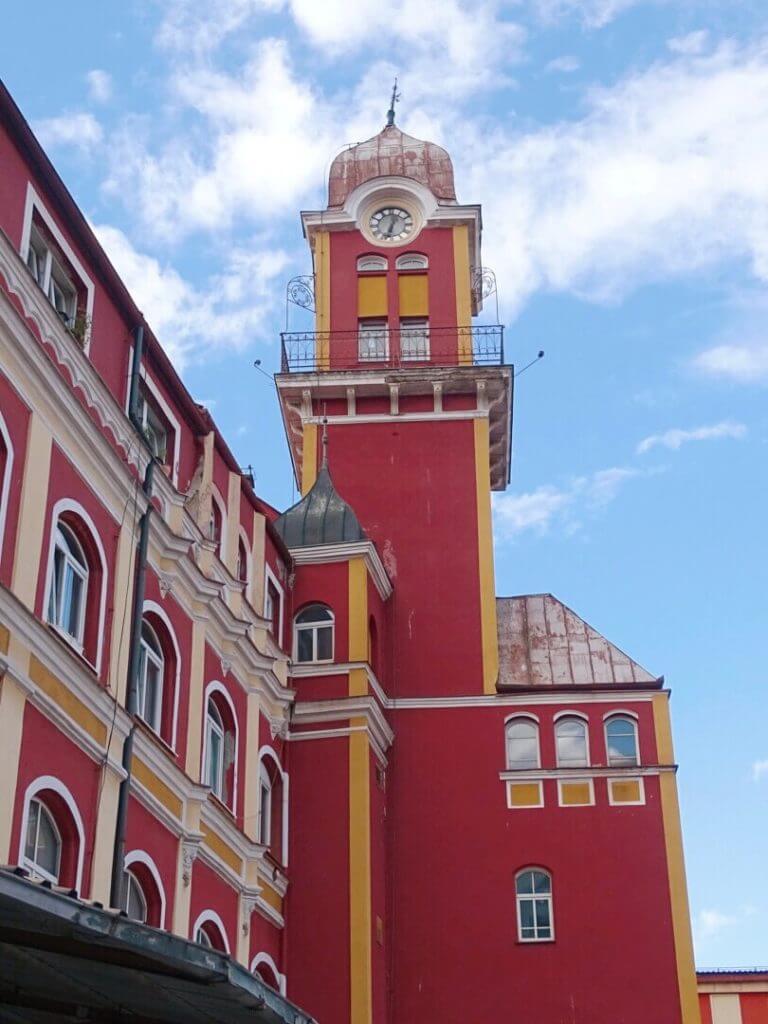 Not only is this the country's biggest brewery but it's a historic landmark because locals would make the perilous journey to fetch water here during the Siege.

Today, it's back to production and tourism as usual. However, I had a strange experience as I tried to enter the main complex and an intimidating man escorted me off the premises and into the museum and gift shop. The woman on the desk told me it was the only part of the brewery I could access, so I paid 10 BAM to visit the museum which was the most disappointing I've EVER been to.

For a pint, ignore the actual factory and head next door to Brewery HS. Sadly, it was closed when I tried to go despite the times on Google and the door (which differed from each other) saying it was open.

Although my experience was a fail, several locals told me it's a cool venue to check out. They suggested just having a pint as the food is apparently overpriced and not too amazing.

Opening times: according to the sign on the door, 11.30am-11.30pm, Mon-Sat.
Drink speciality coffee