This post may contain affiliate links to things like tours, hotels, Amazon associates and products. These help me earn a small commission at no additional charge to you.
Timisoara was the first place I visited in Romania and it remains one of my favourites to this date. Although there are plenty of things to do in Timisoara, it wasn't the 'must-sees' that captivated me: it was the colourful corners and the slow, friendly pace of life.
Set to become the European Parliament's Capital of Culture in 2023, Timisoara is overflowing with museums, galleries and well-preserved historical buildings.

But it's not a town of stuffy museums. Every building in Timi is a vibrant colour, only rivalled by the rainbow 'Umbrella Street' that I wandered through at least six times a day.

Timisoara is nothing like Bucharest (thank God!) and also nothing like traditional Transylvania. It feels distinct from the rest of Romania.

Given that it's only a €20 flight from many European capitals, I'm predicting a bright future for Timisoara!
Read next: the ultimate 2 week Romania road trip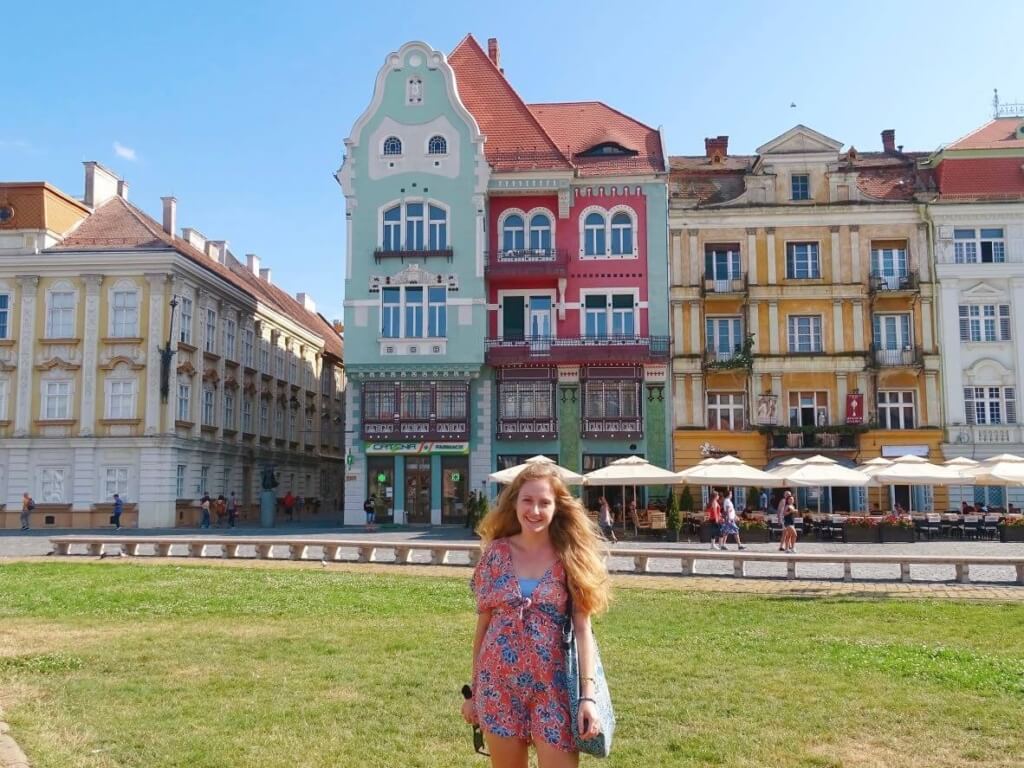 TIMISOARA ESSENTIALS

Accommodation: Booking.com / Hostelworld

Tours & activities in Timisoara: GetYourGuide

Getting there: car hire (Rentalcars.com) / train (CRF Calatori) / bus (Autogari) / car pool (BlaBlaCar)

Arriving from Central Europe: Flixbus

Getting around: on foot
Timisoara introduction
Timisoara is located in the west part of Romania, just 4 hours from Budapest and 5 hours from Vienna. For that reason, it's often the first stop travellers from Western Europe make when visiting Romania.

As Dan, my hostel host, explained to me, it's also the most westernised part of Romania. In Timisoara, you'll find modern influences and forward-thinking attitudes that are less prevalent in the eastern part of Romania.

Basically, the locals are an open-minded, friendly bunch, and the vibrant city is full of culture. I was ready to explore and suss out the best things to do in Timisoara.
In a rush? Pin this for later.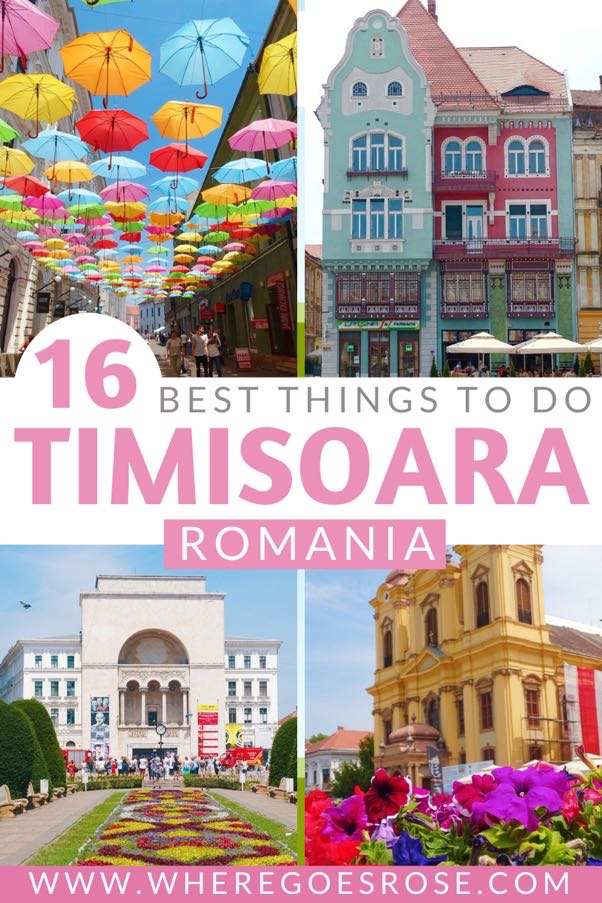 Getting to Timisoara, Romania
By air: Timisoara Airport services Romanian and international cities. Flights to London start from €20! I use Skyscanner to find the best prices.

To get from the airport to city centre, catch a local bus, a taxi or an airport shuttle. The drive takes 15-20 minutes.

From Central Europe – travel by Flixbus: This bus service doesn't run between cities in Romania but it does drop you in Romania from other countries. It's the cheapest way to get around Europe, if not the most efficient: there are often delays and sometimes it drops you out of town or departs from unmarked bays at stations. It's worth it for budget travellers: just have Uber downloaded for when you arrive in Timisoara.

Bus: To get between Timisoara and other Romanian destinations, search and book bus tickets on the Autogari website.
Train: Book your trains on the CFC Calatori website. My next stop was Sibiu but unfortunately, there wasn't a direct journey. It was 7 hours with 2 changes so instead, I took…

BlaBlaCar: This carpooling service connects travellers and drivers with spare seats. It cost just 40 RON and took 3 hours to reach Sibiu from Timisoara, plus I got to chat with some friendly locals.
The best hostel Timisoara
The best hostel in Timisoara is Inverve Hostel. Usually, I see accommodation as just a place to crash but this hostel and its friendly owners enhanced my stay and gave me a fantastic insight into Romanian culture.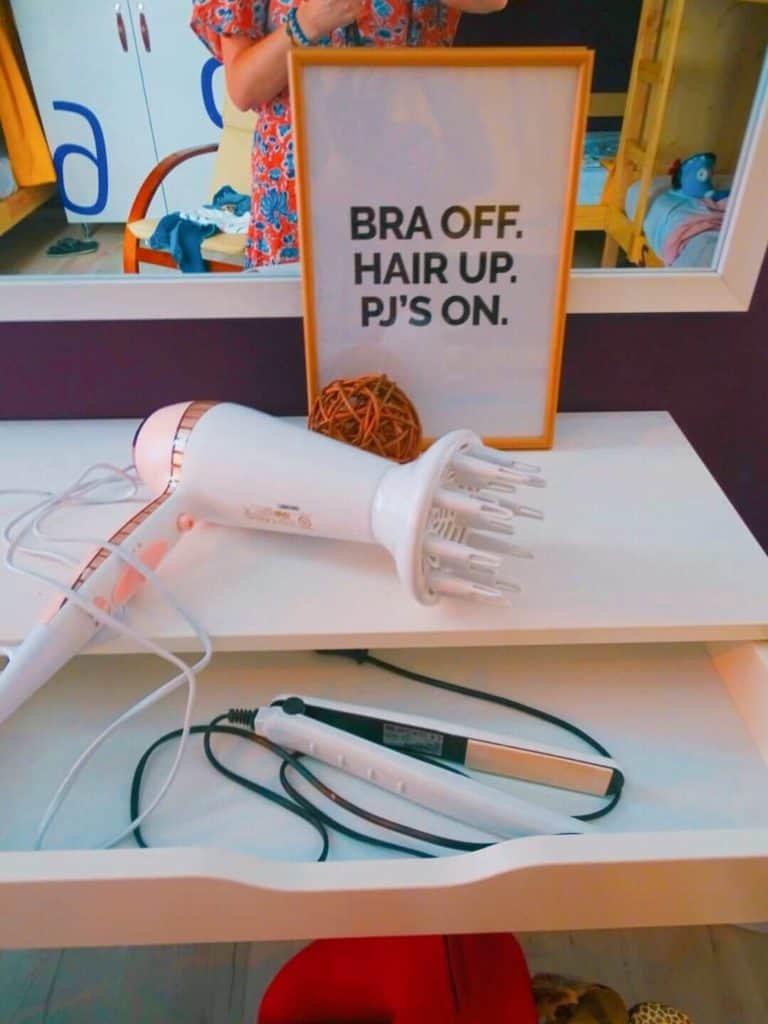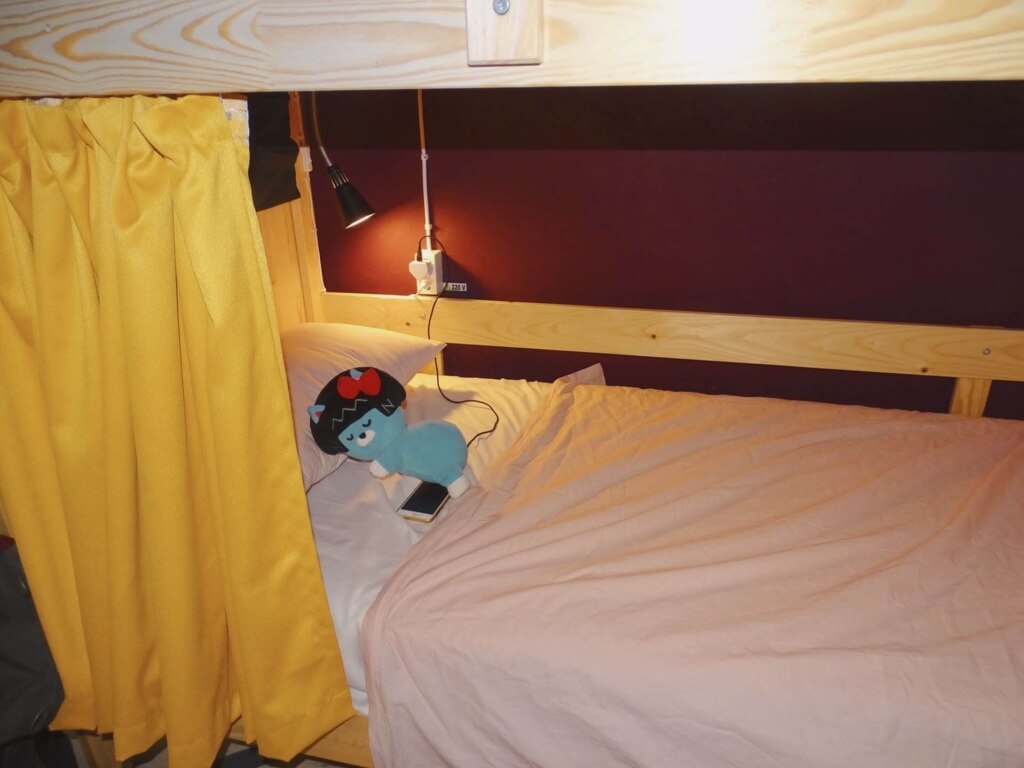 Inverve hostel feels super new and modern; more like an apartment than a hostel. As a refurbished synagogue, it has retained its original features but been kitted out with lots of modern amenities and colourful artwork. It's in the centre of town, close to the main Timisoara attractions.

Dan and Simona who run the place have thought of every detail: hairdryers, diffusers, straightens, makeup remover, shampoo, coffee, homemade jam and free biscuits!

Each bed is a little unit with a privacy curtain and its own lamp and power socket.

Dan and Simona are so helpful and give you lots of advice for your stay. Dan even took me for food and ice cream when he had some free time, and I learnt so much about Timisoara and Romania from him.

Book your stay at Inverve Hostel from €18.
Other accommodation in Timisoara
How long to spend in Timisoara
Well, how long do you want to spend soaking up the city? You could easily see Timisoara in a day.

However, I loved spending two, especially in good weather. It's a lovely outdoor city with lots of open squares and outside dining, perfect for whiling away a summer afternoon with a loved one (AKA myself) or a good book.
Things to do in Timisoara
You don't need to pack your practical shoes and pound the pavements from dawn to dusk. Instead, get up at your leisure and slowly sip your coffee before heading to the following places.

Here's what to do in Timisoara…
1. Union Square (Piata Unirii)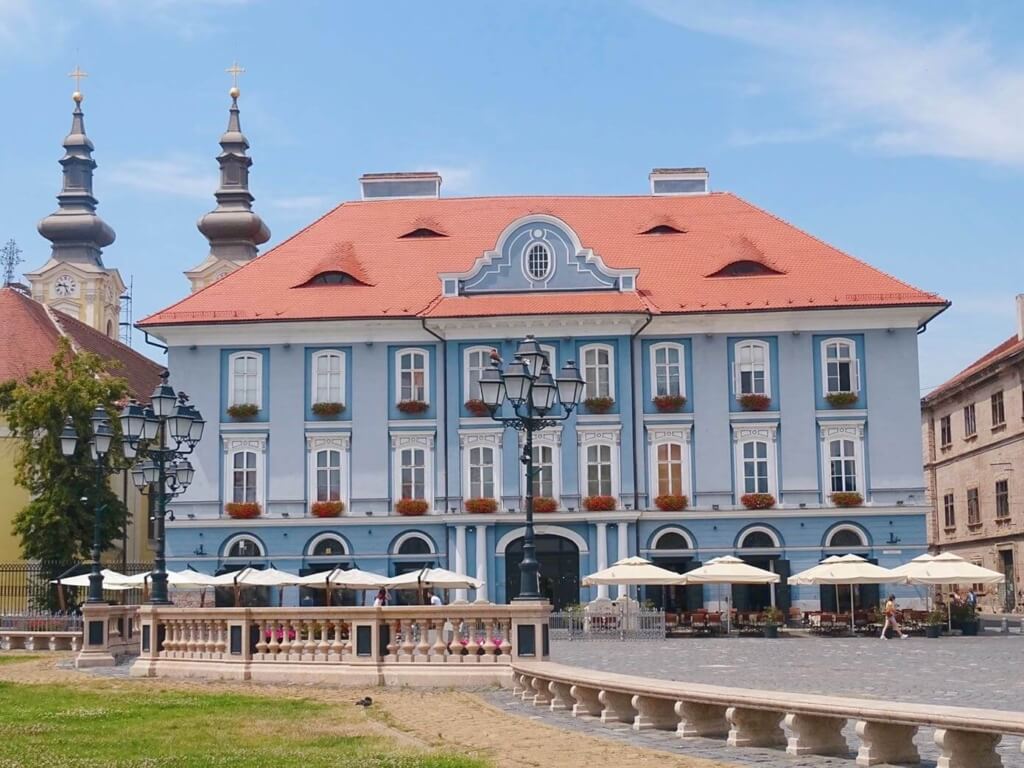 Begin your Timisoara adventures with a walk around Union Square, named in 1919 at the end of WWI. There are three main squares in Timisoara but this was my favourite.

The buildings surrounding it are all so colourful and unusual, plus it's a lovely place to sit with a drink in the summer. It's also the cultural heart of the Timisoara with the Serbian Orthodox Cathedral and St George's Catholic Cathedral sat opposite each other.
The following Union Square buildings are some of the best things to see in Timisoara…
2. St George's Church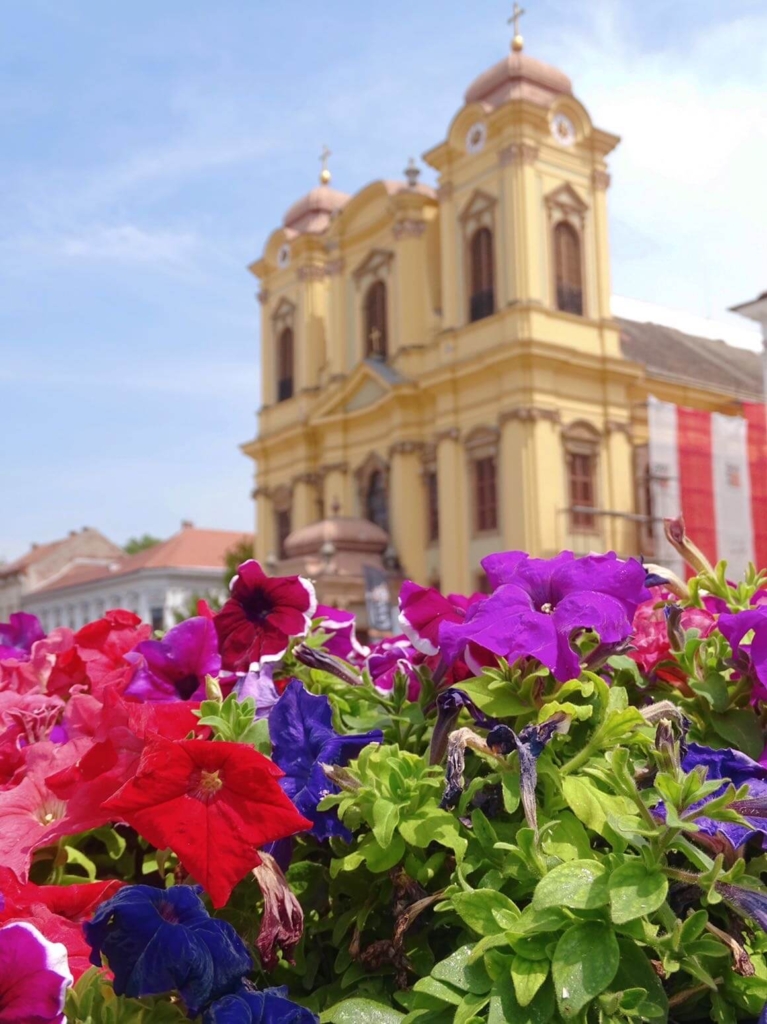 Built in baroque style by an Austrian architect, this cathedral took 18 years to complete.

It represents just one-half of Romania's religious spectrum: Roman Catholicism, which has long sat beside the Orthodox Church, a type of Christianity widespread in Eastern Europe.
3. Casa Bruck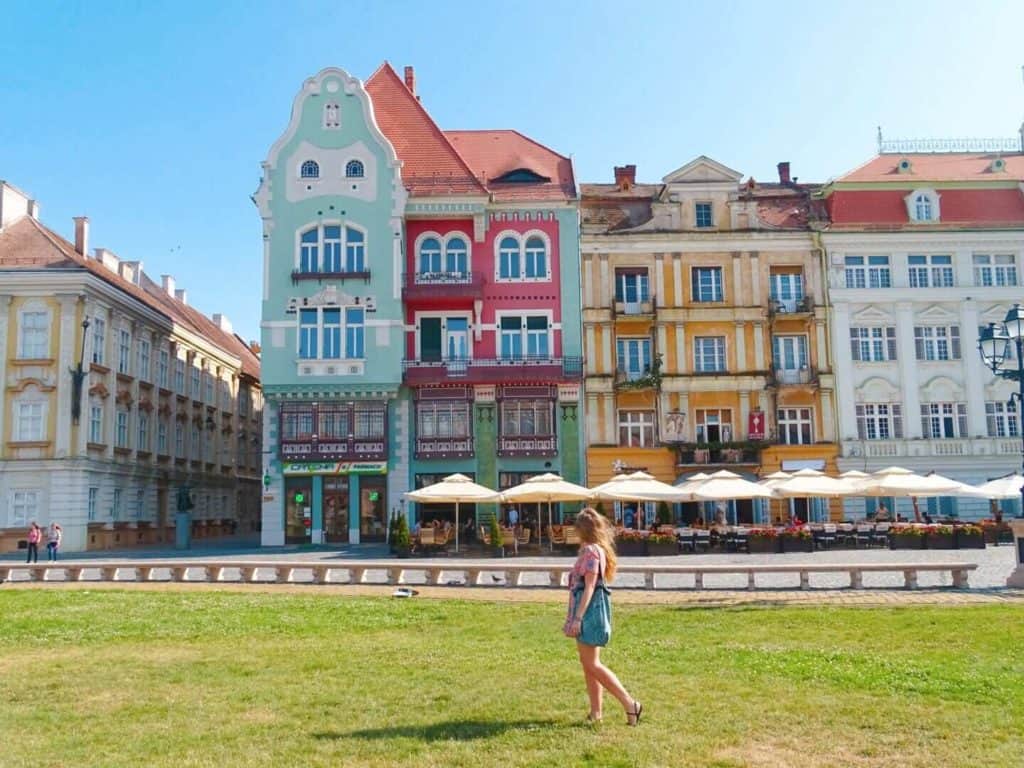 This unusual building immediately caught my eye when I arrived in Union Square. Casa Bruck is one of the most popular attractions in Timisoara, built in Art Nouveau style.
You may have noticed a bizarre amount of pharmacies in Romania, apparently due to a lack of drug regulation and the opportunity to make an income from this. An early pharmacy stood on this spot in the early 1800s, owned by a wealthy family.

It was bought off them in 1910 by an architect called Salomon Bruck who re-designed it and named it after himself (modest!). There's still a pharmacy on the lower floor today.
4. Visit the Art Museum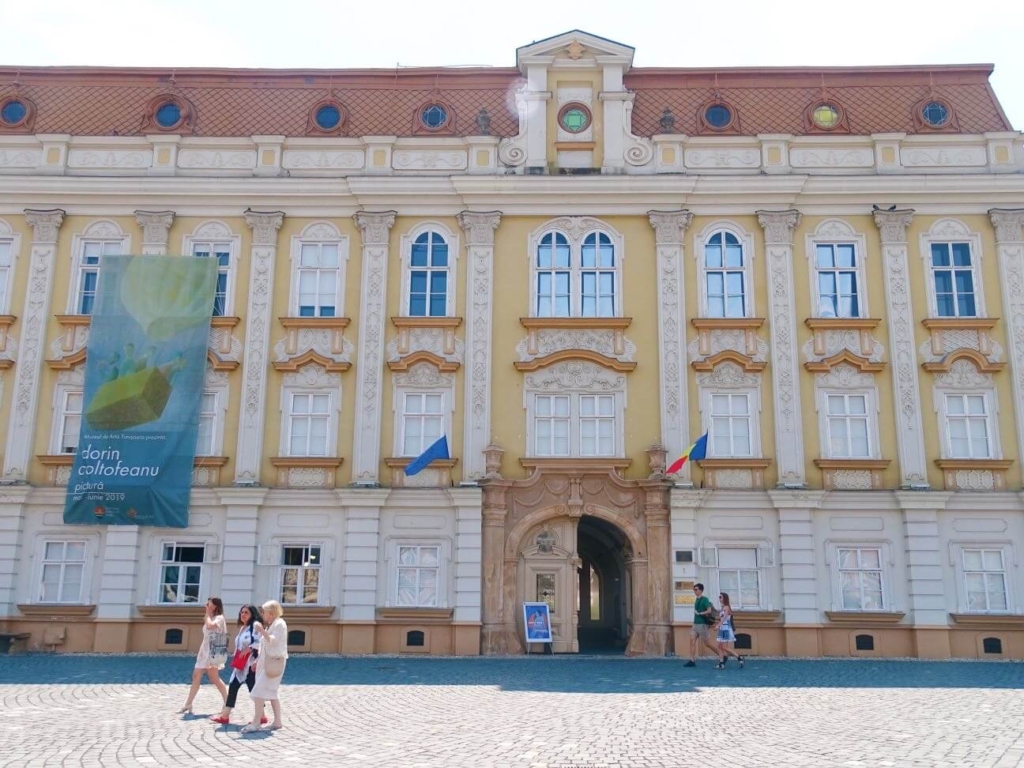 Inside this decadent Baroque palace beside Union Square is Timisoara's Art Museum. Fans of traditional art will be in their element because most of the paintings date back several centuries. It was a little dull in my opinion, but I'll let you make up your own mind.

Visitor details: Opening times are 10am-6pm (last entry 5.30pm). I paid a reduced student price of 10 RON to enter but the standard fee is 20 RON.
5. Stroll umbrella street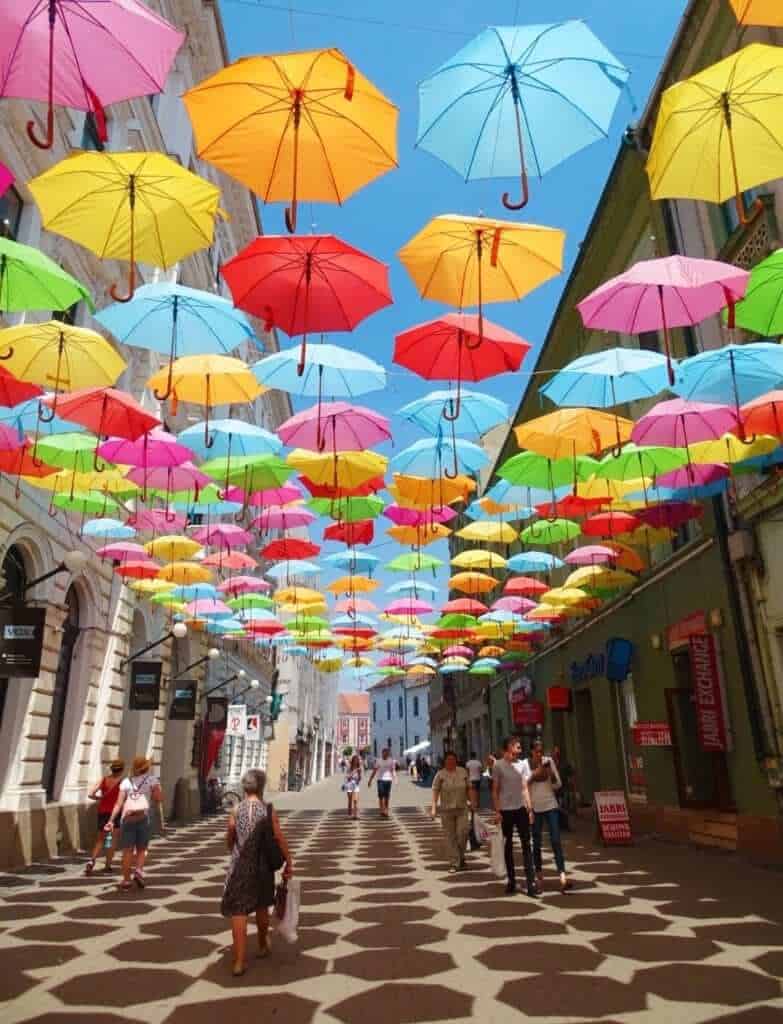 Of all the things to do in Timisoara, none are more Instagrammable than Umbrella Street. I'm curious which world city had the first one and where the idea came from – I'll get back to you on that.

Timisoara's Umbrella Street connects to Liberty Square.
6. Take the free walking tour
For an informative and funny tour that lasts around 2 hours, take a walking tour with Timisoara Free Tours. Romanian history is a long and complex one but I felt much more knowledgeable after my trip.

The guide, Andrei, works full-time elsewhere and still manages to run the tour in his free time. I'm so glad he does because it was a fantastic intro to the sights of Timisoara. Book your tour in advance.
7. Victory Square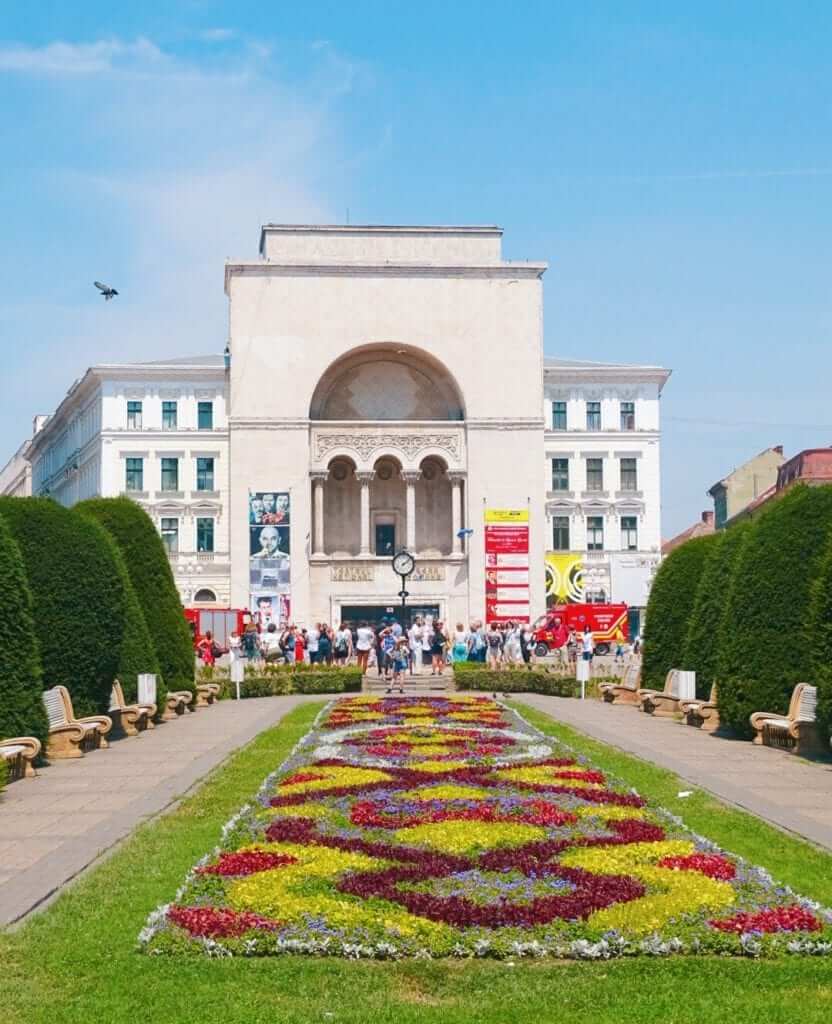 Victory Square is Timisoara's main square but I still preferred the feel of Union Square.

Still, a few of Timisoara's sights can be seen at Victory Square, and there's a large paved area where locals relax and socialise. This is the best place to people-watch and soak up the atmosphere, especially on a sunny day.

Like many squares in Eastern Europe with the same name, Victory Square celebrates the fall of communism in 1989. It's also known as Opera Square due to the sizeable opera house at its centre. Why not catch a show if that's your thing?
8. The Orthodox Cathedral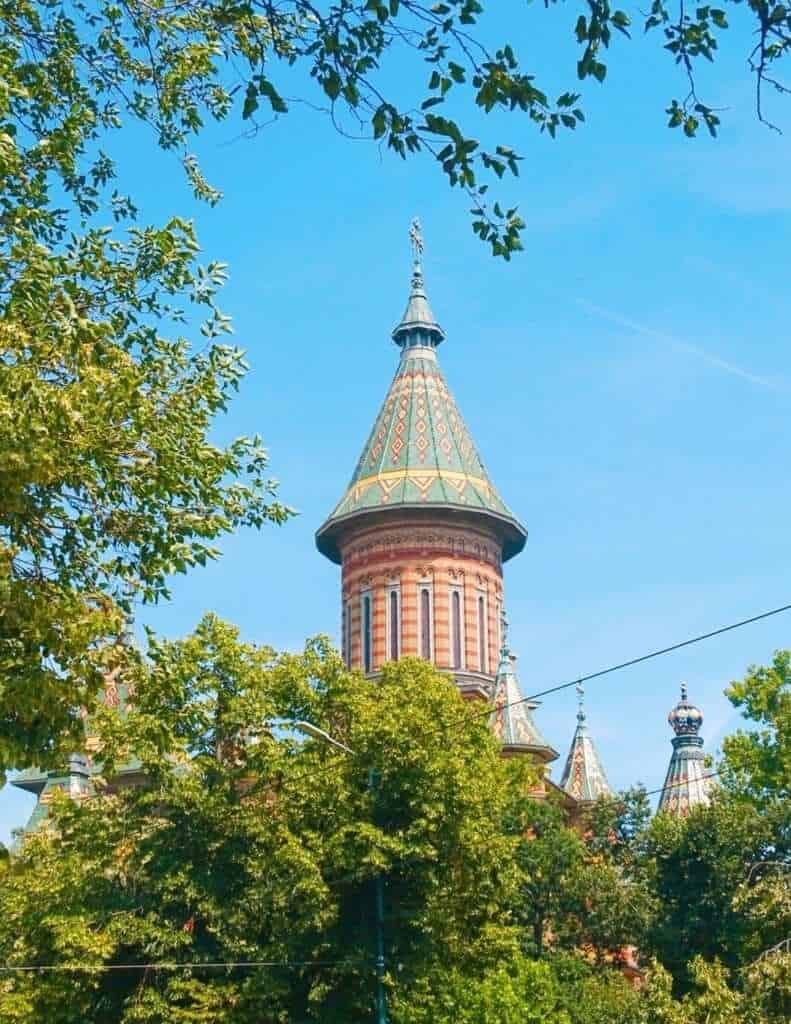 Measuring 90 metres in height and boasting 11 towers, the Orthodox Cathedral is the most popular Timisoara attraction for tourists and locals. Make sure to venture inside. Gold, gold, everywhere!

It can hold 5,000 people at a time, making it one of the biggest orthodox cathedrals outside of Russia. Inside, I watched locals light candles to their loved ones while considering how different yet similar houses of worship are around the world…
9. Ride the trams
… Or at least snap some photos of them! Realistically, you don't need public transport while visiting Timisoara: the city centre is small enough to walk around, and much of it is pedestrianised.

However, the trams are a sight to behold. Many cities in Europe have modernised their tram network, yet the ones in Timisoara look straight outta the '80s.

I loved their old-school facade, as well as the extremely low prices. A ride will cost you 2.5 RON (€0.50).
10. Walk the river and stop for a drink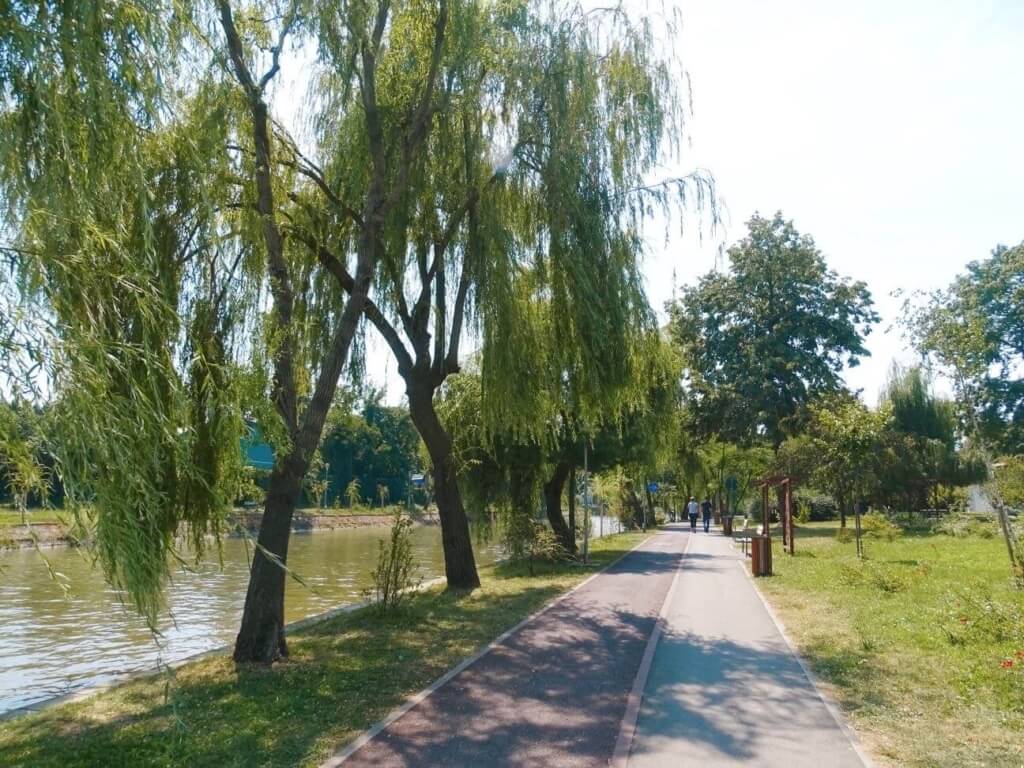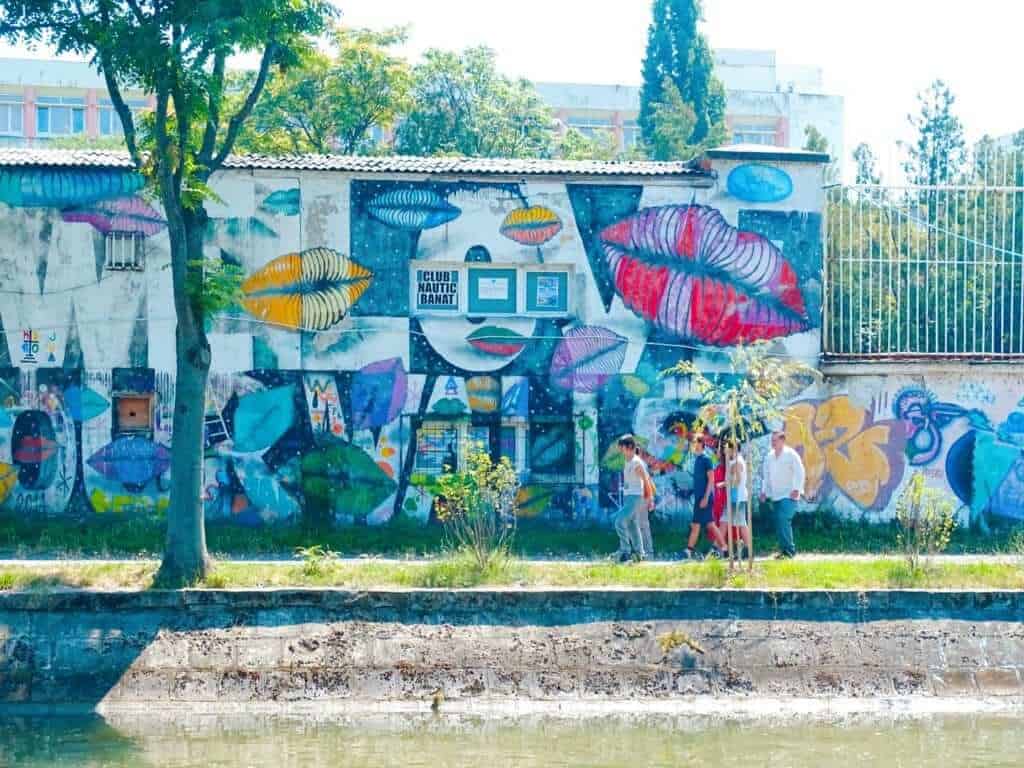 Timisoara is a green, leafy city surrounded by nature. The riverbank isn't a tourist place to visit in Timisoara but that's why I liked it. Ditch the crowds and stroll the riverbank, ideally with an ice cream in hand.

During summer evenings, cafes and bars spill out onto the banks and DJs play 'til late. You'll even find a few static boats where you can drink on the deck – a vibe I'd expect more from hipster Budapest than sleepy Timisoara!
11. The Communist Consumer Museum
Another of the top things to do in Timisoara is soak up the rich yet troubled history. There's nowhere better to do this than Timisoara's Communist Consumer Museum.

Here you can explore an apartment building decked out with furniture, technology and food products popular during the communist era.

Visit between 10am and 11pm Monday to Saturday or 2pm-11pm on Sundays. Entrance is free.
12. Liberty Square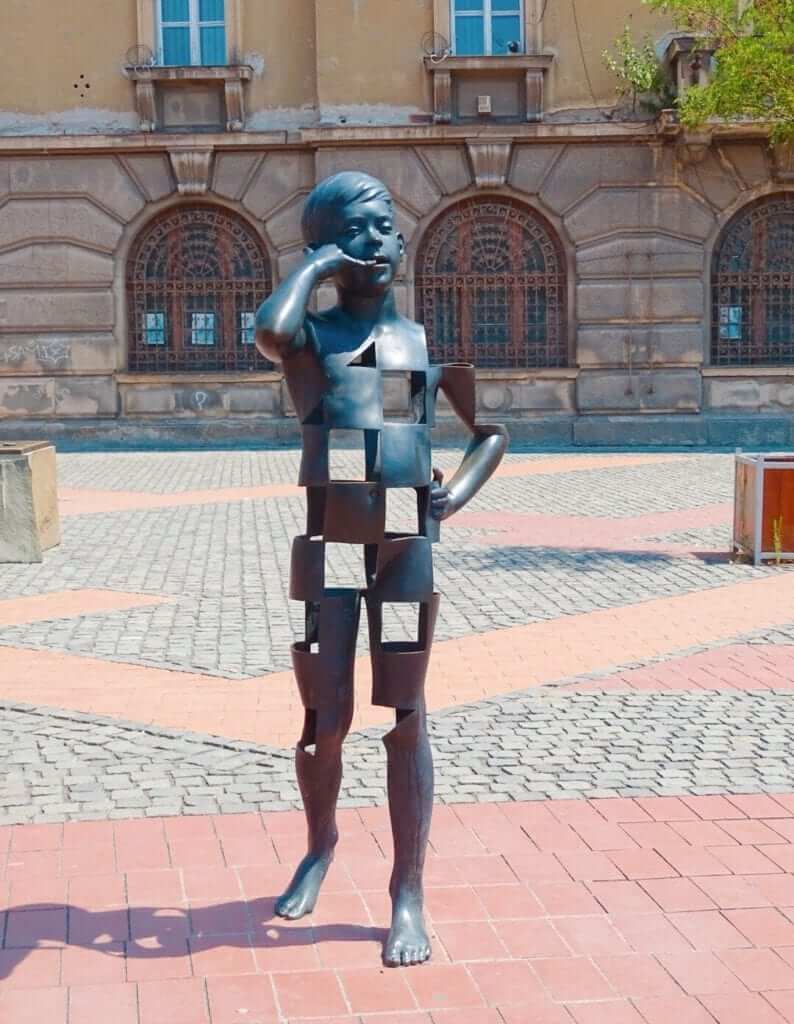 As the oldest square in the city dating back to the 1700s, Liberty Square is another of the best places to visit in Timisoara.

Here you'll find buildings of interest including the Town Hall, plus modern statues and an artsy solar-powered tree to charge your smartphone. Don't miss the umbrella alley leading up to it.
Foodie things to do in Timisoara
Like me, Dan from Inverve Hostel is a foodie. After showing me the main Timisoara sights, we headed to eat.

I have to say I didn't eat much Romanian food here but that's maybe because I still had 2 weeks left for eating adventures.

These are some of the best places to eat in Timisoara, both international and local:
13. Jolie Bistro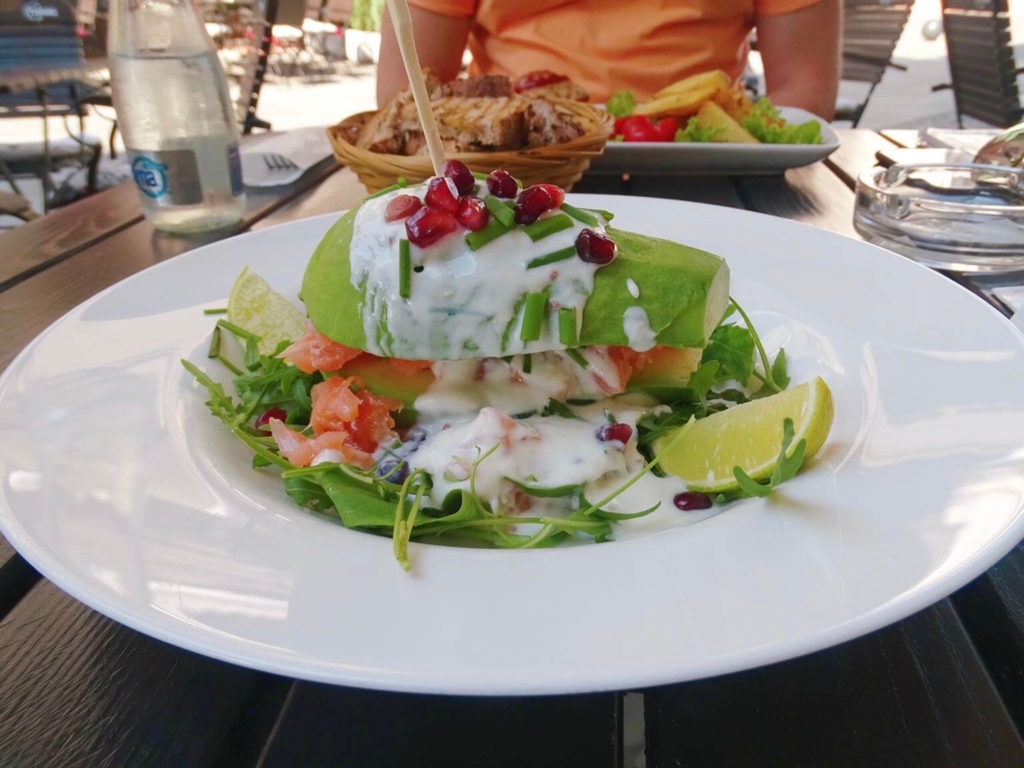 Dan raves about Jolie Bistro and recommends it to all his guests. I can see why – the pork ribs were unbelievably rich and succulent.

For my main, I ordered this amazing avocado burger with smoked salmon inside. It was so fresh and delicious. Along with a fruit lemonade, it came to 50 RON (€10) per person: on the higher end of Romanian prices but worth it.

You can feel good about supporting a local business because Jolie Bistro is family-run with a friendly owner. Pizza, pasta, salads and meat dishes are also on the menu.
14. Neața Omelette Bistro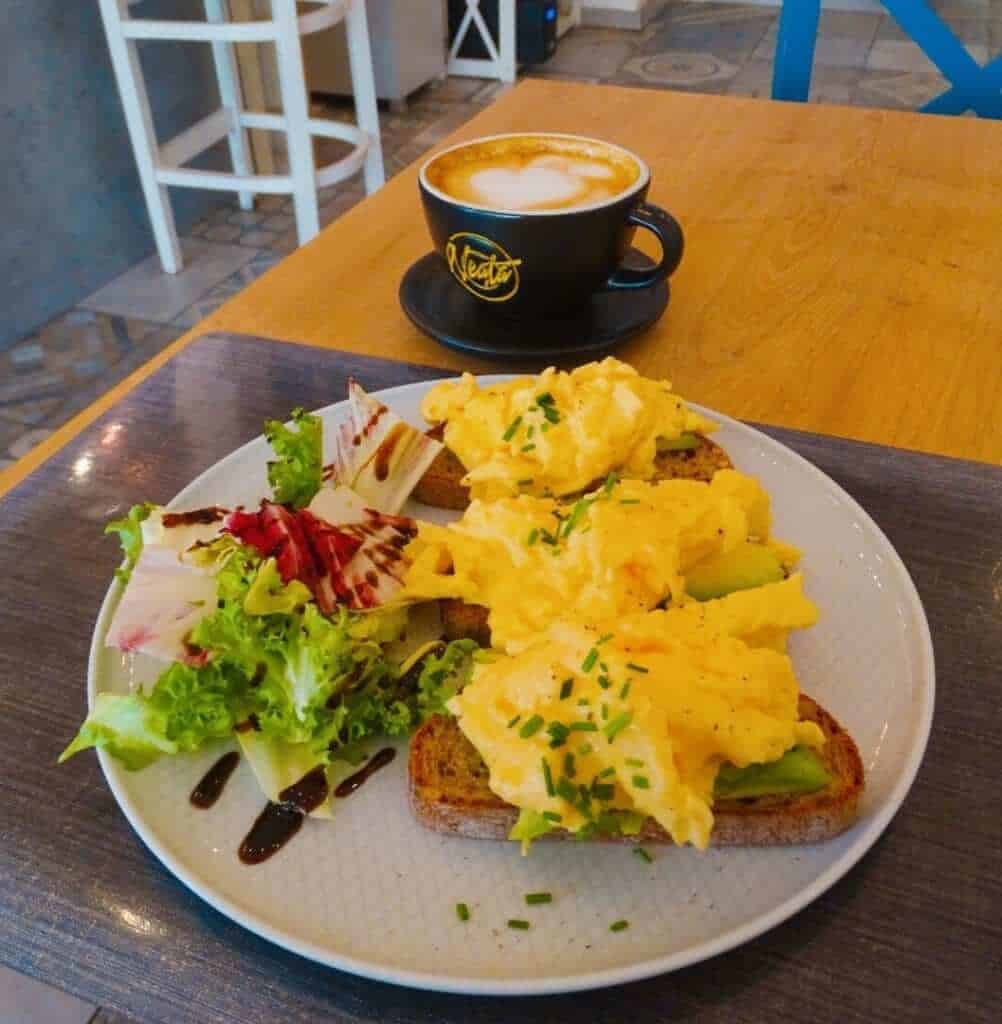 If you're craving brunch in Timisoara, you're in luck. This scrambled egg and avocado breakfast was my first meal in Romania and I remember being stunned by the prices: less than €5 for breakfast and coffee. Make a visit to Neața Omelette Bistro and you'll be set up for the day.
15. Lera's Bistro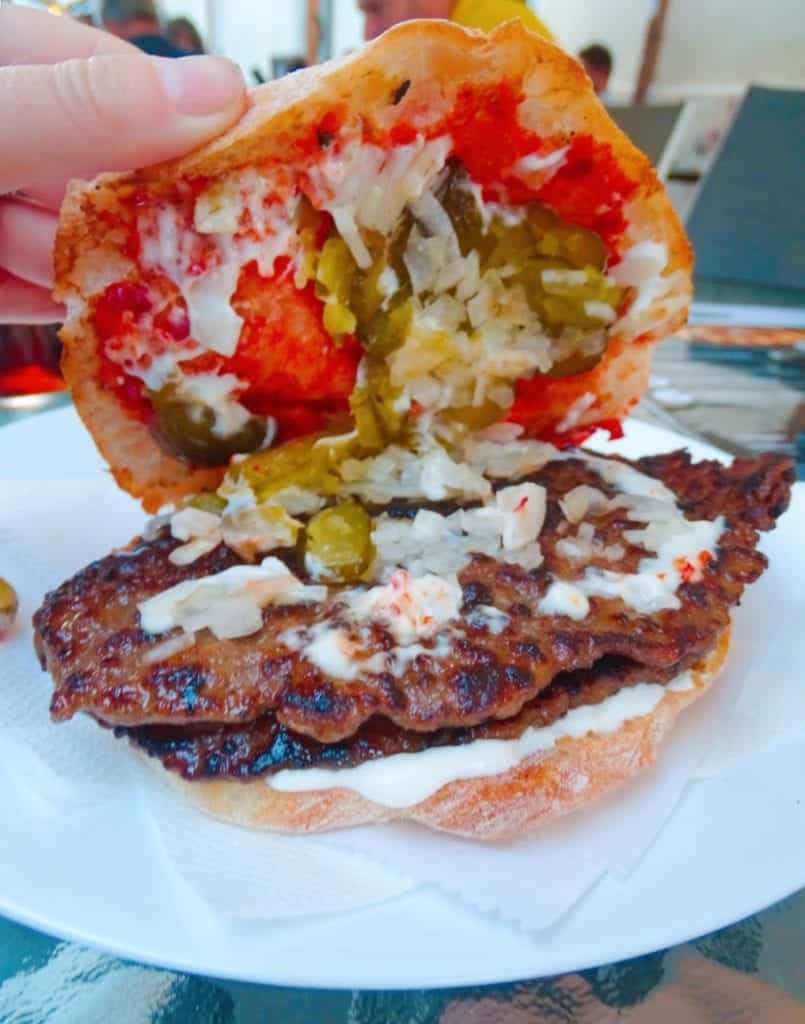 One of the most interesting meals I ate in Timisoara was a Serbian one. What is Serbian food, you might ask? Like other Eastern European countries, there's a meaty focus but unlike the others, there's actually some spice. Hallelujah!

Lera's serve one of the most famous Serbian foods, pljeskavica, which is a bit like a burger. Flavoursome cuts of beef are served in a bready bun with chilli, pickles and sauce. 

There's no English menu at Lera's which is how I ended up ordering a double burger patty. There aren't too many options on the menu so you can't go that wrong, but you can end up in an accidental meat coma… Still, it was a great meal and so cheap at 20 RON (€4) including a drink. I guess the single patty is even cheaper.
Tip – Belgrade, the Serbian capital is just 2.5 hours away so it's an easy side trip from Timi. If you go, check out my things to do in Belgrade article!
16. Il Gelato Di Bruno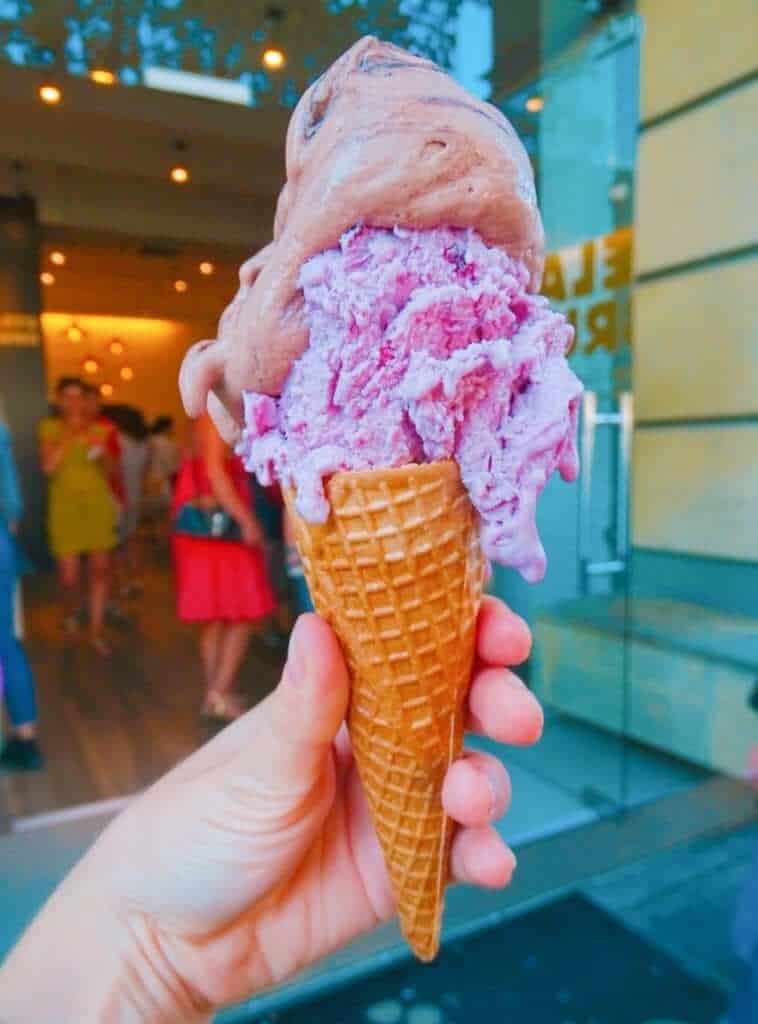 Dan took me to Il Gelato Di Bruno, explaining it serves the best ice cream in Timisoara. I couldn't disagree! I had one scoop of cherry ice cream and one of chocolate. Delicious!
Other cafes and restaurants in Timisoara
Dan recommended these spots which I didn't have a chance to try. They're all renowned for their food and run by local families:
Casa Bunicii 1 – a local restaurant that serves all the classic Romanian foods like mici sausages and sarmale (meat-stuffed cabbage rolls).
Kos Greek Taverna – I wouldn't have expected a Greek restaurant in Romania to be amazing but apparently the food at this family-run spot is well worth trying. The pictures I've seen of the souvlaki do indeed look very juicy and packed with fresh ingredients.
Gratarul cu Staif – the best grill restaurant in Timisoara, apparently!
Thanks for reading my Timisoara travel guide!
I hope you have a better idea of what to do in Timisoara. I only have good things to say about this colourful, friendly Romanian city. I'm sure you'll love it just as much.
For more travel content, follow me on Instagram, Facebook, Twitter and YouTube.
Read my other Romania blogs:
See you next time for more adventures,
Rose
Note: During my stay, I was hosted by Inverve hostel however all opinions are my own.
Ps. Liked these things to do in Timisoara? Pin it for later!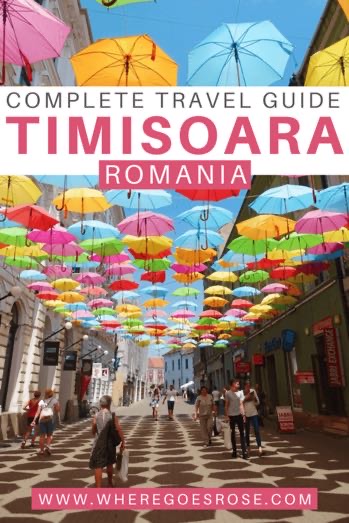 TRUSTED RESOURCES FOR VISITING ROMANIA

Getting around by air – I use Skyscanner to find the best-value flights, using the 'search by month' tool to find the cheapest dates. You can also use the 'to anywhere' feature if you're flexible on where you're going.

Driving in Europe – use Rentalcars.com to compare car rentals in European countries (and all around the world).

For trains, use CRF Calatori to search times and book tickets. For buses, book at Autogari.

To catch buses in and out of Romania (from Bucharest and Timisoara), I use FlixBus. Find journeys between European countries from €1! 

For hotels and self-catering apartments, I use Booking.com. You can filter by review score and price to find the best-rated budget places. For hostels, I use Hostelworld.com.

To save money on accommodation, I use Trusted Housesitters, a website that connects homeowners going away and travellers who can sit their homes & pets.

Browse tours and activities on GetYourGuide.

Need travel insurance? I use True Traveller (for UK & Europe residents) since it's affordable but covers everything you'd need including various activities, valuables and pre-existing conditions. Unlike some companies, they insure you if you're already travelling / don't yet have your flight home booked. Get a quote.

For travel insurance for other nationalities, I recommend Hey Mundo and for long-term digital nomad travellers, I suggest Safety Wing.

Check out my resources page for more travel discounts and budget tips from my 10+ years on the road!