This post may contain affiliate links to things like tours, hotels, Amazon associates and products. These help me earn a small commission at no additional charge to you.
We're living in the weirdest of times. Some people are in work, some people are out of it, some are desperate to fill the time by investing in new hobbies and skills, while others just want to stay healthy and sane.
Instagram constantly reminds us 'this is not a productivity contest' which is a good point. If embarking on a new learning journey isn't the thing for you right now, don't sweat it. However, if you're looking for stimulation, distraction and skills for the future, you can't do better than learning a new language.
Studies show that learning a language stimulates your brain and can even protect against dementia in later life. Better yet, learning a language can take you around the world and enhance your travel experiences. 

In fact, I wish I'd learnt Spanish sooner because I've already missed out on numerous exchanges and interactions with locals in Mexico. Still, there's no time like the present to make up for lost time and learn a new language at home.
What language to learn at home?
While it's totally up to you, I would recommend choosing a language you'll be able to practise in the near future. Obviously, I don't mean next week or even next month, but the next few years at least. Knowing you have a reason to practise is, for me, the biggest motivator.
The fact I'll move back to Mexico once it's safe really keeps me practising my Spanish. No one wants to accidentally say 'dos tacos' instead of 'ocho tacos' and get two instead of eight, do they?

You can really tell a lot about my priorities judging by this being my worst-case scenario 😉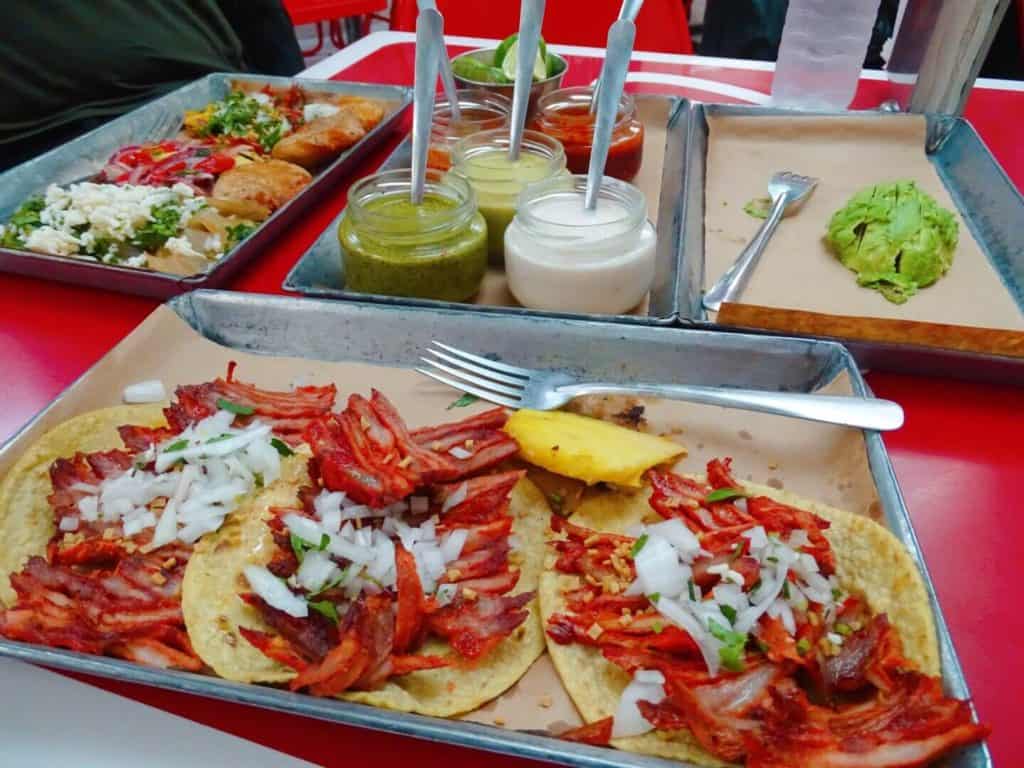 What other languages are people learning?
I asked my Instagram followers what languages they're learning at home and got the following answers:
French
German
Mandarin
Arabic
Swedish
Irish
Korean
Russian
Portuguese.
Go, you guys!
Tips for learning a language a home
Since so many of us are learning, I decided to share my top 10 tips for learning a language. Some will work better than others depending on your learning style but throw a bunch together and you're bound to be flirting in French and prattling in Polish in the future!
1. Online classes
I've always found classes work best for me when learning a language. While I memorise words in my free time, I need someone to explain sentence structures and verb conjugations as Spanish is vastly different to English. On top of that, each upcoming lesson acts as a deadline to practise what I learnt the week before.

Obviously, face-to-face classes are a no-no right now. But that's okay because of a little invention called the internet. I've recently partnered with Casco Antiguo Spanish School who are based in Panama and offering online classes during the pandemic. 

Their classes are suitable for all abilities including total beginners. They're offering a free class per person right now which can be used to assess your abilities and place you accordingly. All profits are going towards keeping local staff in work so it's a good cause, too.
The lessons take place via Zoom calls and fit around your schedule. Just note that Panama is in EST (GMT-5) which works well if you're in Europe because you can take classes in the late afternoon / early evening. I took a package of 8 classes which took place twice a week for a month. I think this was a good balance because I had enough time to revise between lessons without feeling rushed.

I had a lovely teacher, Rosanna, who was really patient even when we had to go over the same thing several times for me! I though activities would be limited since it was online, but she had thought up different ways to make it inventive with activity sheets and little games.
To book a class with Casco Antiguo Spanish School, head to their website.
2. Watch Netflix with subtitles
Binging Netflix as a productivity activity? I never thought I'd see the day but here it is!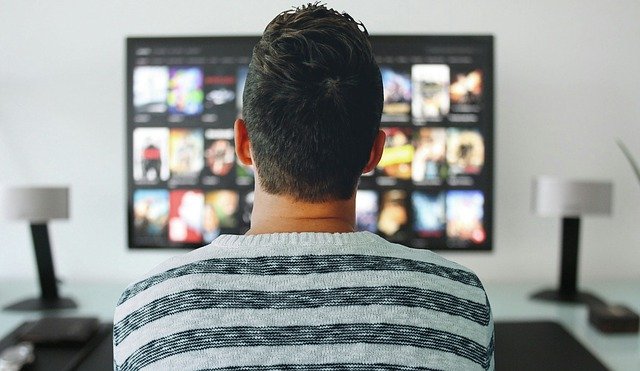 Watching foreign-language Netflix, movies or TV series with English subtitles is a great tip for learning a new language. You can take this one step further and set your Netflix to show subtitles for the language you're learning even while watching English shows.
Some of the best Spanish-speaking Netflix shows include:
Always a Witch (Colombian)
La Casa des Flores (Mexican)
Alta Mar (Spanish)
La Reina del Sur (US-Mexican)
Money Heist (Spanish)
Elite (Spanish)
Queen of Flow (Colombian)
Narcos (Colombian) and Narcos: Mexico (Mexican)
Cable Girls (Spanish)
Betty en New York (US-Colombian)
La Dona (Mexican).
I'm personally watching Mexican and other Latin American shows just because it makes more sense for me. There are a few differences compared with Spanish Spanish and they don't talk half as fast!
3. Use a conversation exchange website
Chatting with locals whilst travelling is a great way to learn a language. Although we can't travel right now, the locals haven't gone anywhere – in fact, they're probably bored online and want to practise their English. I've recently started using Conversation Exchange, a website that connects speakers from around the world.

You can choose between email, text, voice calls or video calls. In the early stage of learning a language, I'd suggest opting for email or text while you get your confidence up. Video chat sounds a little terrifying if you don't yet know the basics!
4. Facebook groups
Another tip for learning a language is joining Facebook exchange groups. The Mexico expat groups I'm part of are always full of people wanting to practise Spanish or English. 

If you're not part of any such location-based groups, look for general groups on Facebook like Language Exchange Partners. You can find one regular partner to chat with or dip in and out of conservations.
5. Music, books & podcasts
Don't stop at watching foreign TV and movies; consume as much media as you can!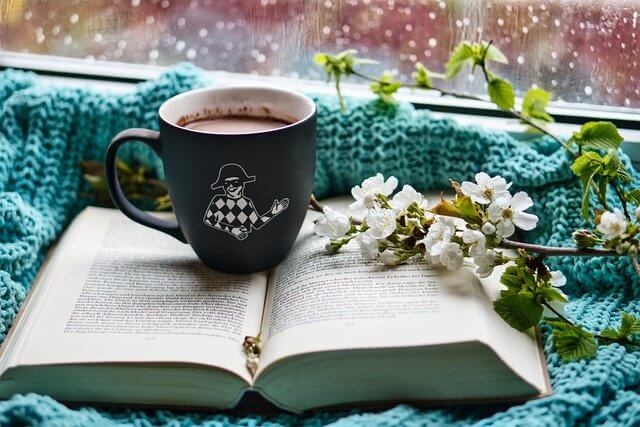 When it comes to reading books, start with easier books, even kids books, especially ones you've read before. This all points to Harry Potter, to be honest.
I'd also suggest reading things you know word-for-word, whether that's a poem, prayer or something else. If you know the words and sentences in English, you can check how they directly translate.
Listening to foreign music is another fun option. Keep an ear out for words you know and guess what the song might be about. This is easy for Spanish learners because there's so much Latin American music out there. Shakira has a ton of music solely in Spanish; check out this playlist.

If you're learning Korean, you have the world's most famous boy band on hand, BTS!

I would also recommend listening to podcasts in your chosen language, although this may be a tip for later when you're slightly past beginner level.
6. Apps: how to pick the best one
Everyone seems to have a different opinion on language apps; I guess it depends what kind of learner you are. I've been using Duo Lingo so I'll tell you my thoughts.
Duo Lingo pros:
Colourful pictures make learning more fun
Helps with pronunciation
Provides you with tips. For example, English speakers will probably translate tomato salad as 'tomate ensalada' but it's actually ensalada de tomate (salad of tomato) in Spanish. Duo Lingo shows a pop-up when you make the mistake explaining why.
Lets you unlock new modules by watching adverts which, to be honest, is a good way to ensure advertisers pay Duo Lingo and you don't have to.
Duo Lingo cons:
The aggressive email reminders, addressed from a cartoon owl who I am developing a hate-hate relationship with!
It starts off by teaching you types of clothes and food when you can't yet create basic sentences.
Paid version: You can use it offline.
Other language learning apps
Duo Lingo is certainly not the only language learning app. Some highly-rated alternatives include:
Babbel – I don't like this app so much because it only lets you take the first module of a topic without paying. However, paid users tell me it's more useful for grammar than Duo Lingo.
Memrise – users tell me this is another good app for grammar and has an edge on Duo Lingo.
Lupa – this app is specifically for Spanish learners. I've just downloaded Memrise and Lupa so I'll update this blog with my findings.
7. Use the Google Translate camera
In the past, Google Translate was what you'd use to translate your school homework, flagging yourself up because it would come out totally scrambled. These days, Google Translate is so much better. Nowadays, I use the app tens of times a day to check words quickly, but the best bit is the camera which translates written text on screen.
I've only known about this for a year and it's changed my life. Simply scan it over menus, signs, books etc. It's a lifesaver while travelling and you can use it home too if you have any foreign books or magazines to hand.
8. Challenge a friend to convos
I have a few Instagram connections who are either fluent Spanish speakers or trying to learn, too. A few of us have decided to message only in Spanish while we practise. I'm also thinking of setting up a chat group on Instagram so drop me a message if you'd like to join.
9. Make it a routine
Without integrating Spanish into my routine, I don't think I'd ever practise. That 'I'll do it tomorrow' attitude is so prevalent after years of uni deadlines where you cram it all the night before. Instead, I'm setting a window from 11am each morning. I plan to make a tea, grab a biscuit and spend 20 minutes practising.

The trick is to set a relatively small amount of time. If you want to learn faster, I'd set a second window later in the day (for example 4pm) rather than one 40-minute block. You're much less likely to cancel bite-size lessons as they feel more manageable.
10. Rewards!
If all else fails, snack it out!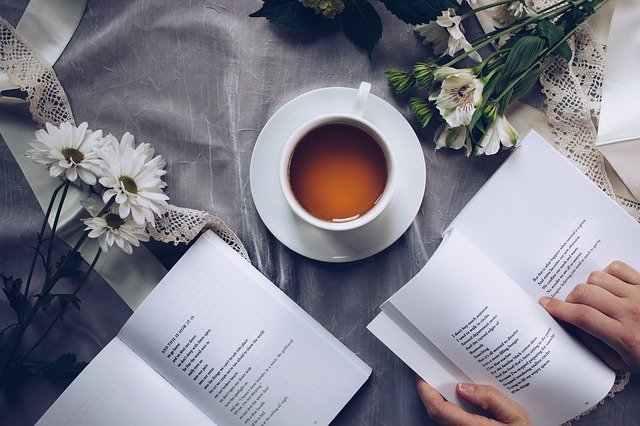 I'm going to give myself a Jammy Dodger biscuit for each hour I spend learning Spanish. Obviously a reward can be whatever you want, but we all know I love a snack. Alternatively, go on your favourite walk or watch a binge-worthy show as your reward. Little incentives can go a long way.

You could even get a loved one to dispense the treats (sorry if that makes you sound like a dog) so you don't cheat!
Additional language learning tip – keep it relevant!
There were so many times in high school German classes where we learnt the most boring topics we'd never use. If your app or workbook is trying to make you learn about items of clothing or something you simply don't care about it, ditch it!

Turn the topic back to things you find fun and interesting whether that's cooking, travel or something else. Make sure you don't get bored as that's how language learning means a coma-induced demise.

Whatever method suits you best, remember you got this! Learning a language is tough at first but once it clicks, it will feel like second nature (or so I hear!). Let me know in the comments what works for you. If you have any other suggestions or Netflix shows, drop them too.
Thanks for reading my tips for learning a language!
Ps – while this post was sponsored by Casco Antiguo Spanish School, all opinions are my own.