This post may contain affiliate links to things like tours, hotels, Amazon associates and products. These help me earn a small commission at no additional charge to you.
I'd heard a few people mention Truc Bach and I'd drunk a beer of the same name (which I presume is brewed there) on multiple occasions. Then I read a post by the lovely Emily of the Wander-Lush blog which inspired me to explore this Hanoi neighbourhood for myself. So…
Where is Truc Bach?
Truc Bach is 3km from central Hanoi and just across the bridge from the enormous West Lake.
Truc Bach generally refers to the lake of the same name. The most iconic site is the static boat owned by Highlands Coffee (Vietnam's cafe giant) and surrounded by a fleet of swan pedalos. However, I'd recommend a trip to the neighbourhood on the opposite shore which I've pinned on the map.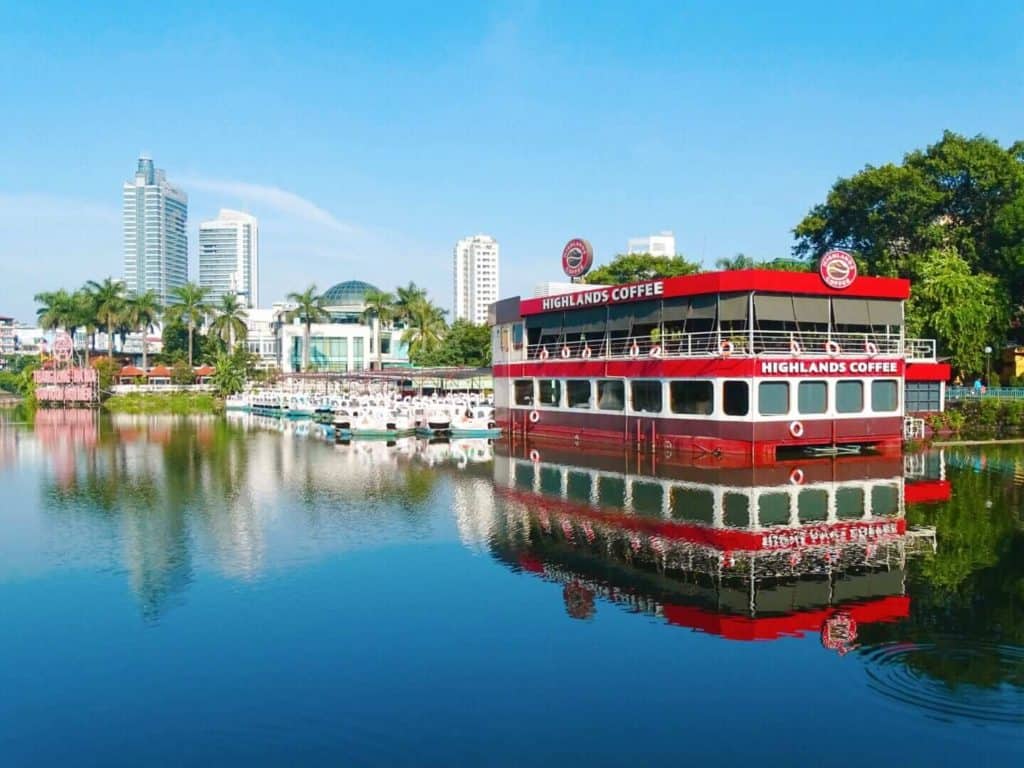 Truc Bach as a neighbourhood is such a contrast to central Hanoi. It feels like you've been transported to a different city or country: the crush of scooters and tourists instantly evaporated. Instead, locals sit outside cafes, chatting and showing no particular rush when it comes to doing anything fast.
Related reads: How to spend 3 days in Hanoi, Vietnam and your complete Vietnam itinerary
Photos from my walk around Truc Bach, Hanoi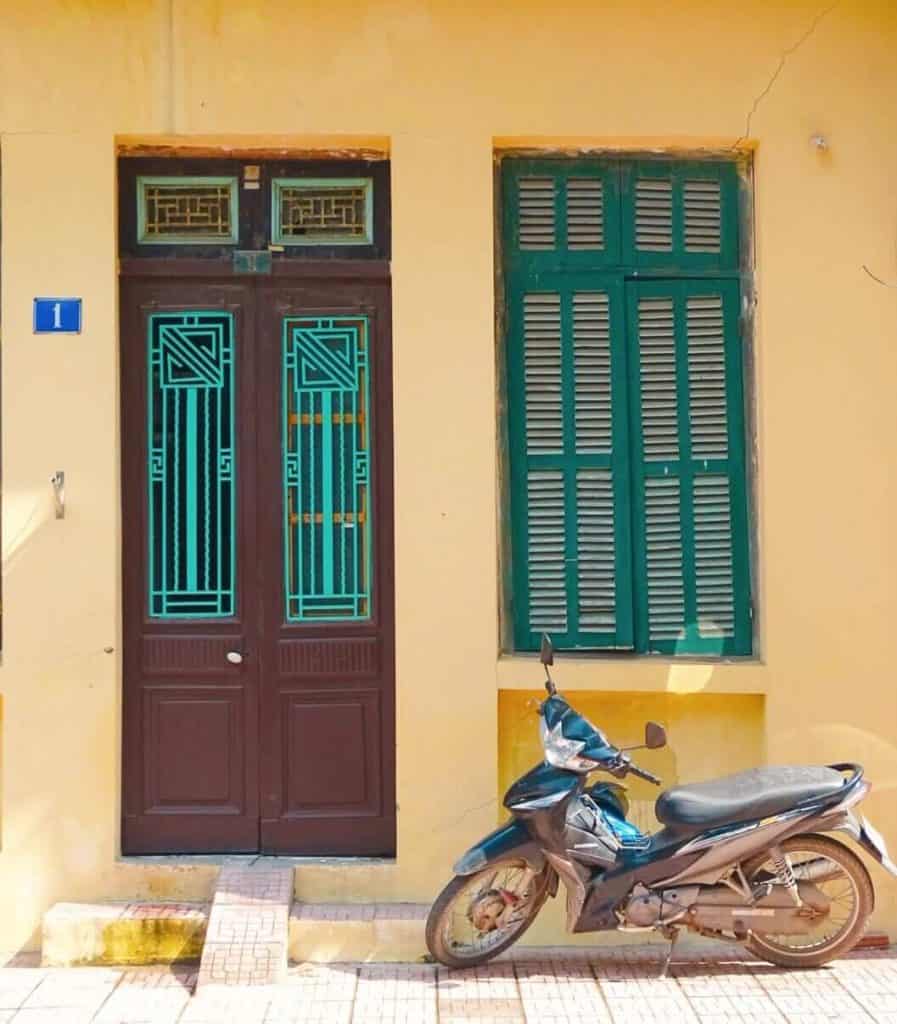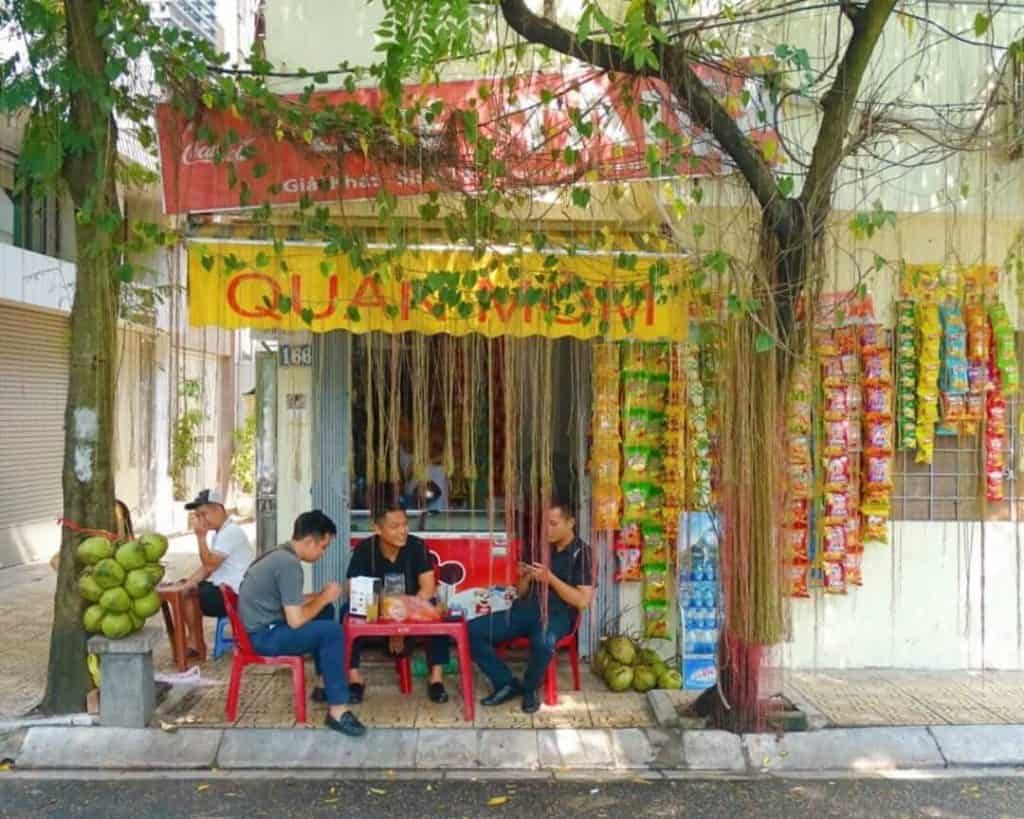 Cafes of Truc Bach
Cafe culture seems to be a big deal in Truc Bach. As an area with few big attractions, why not sit back and sink some caffeine?
Lang Thang Coffee & More
This was one of the charismatic coffee shops I stumbled across. I'm not sure what the 'more' is – I think juice? Find Lang Thang Coffee & More at 8b Lạc Chính.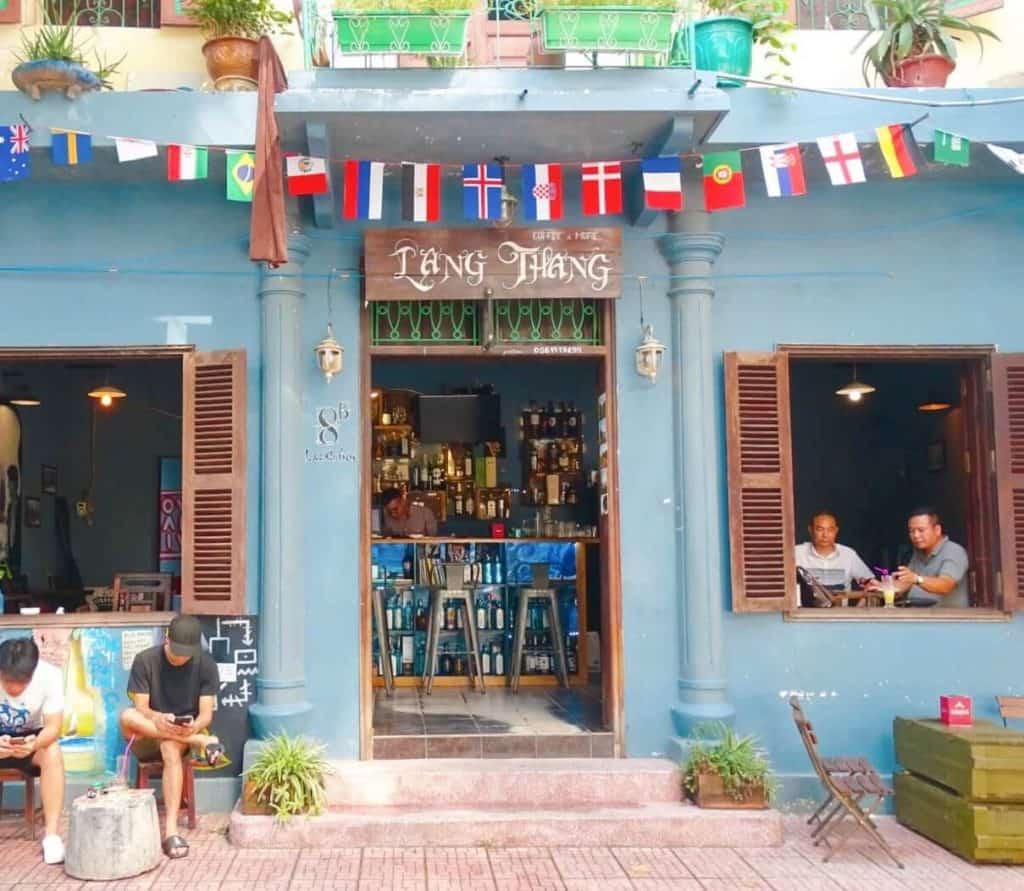 65 Truc Bach
As far as I can see, this elegant street art cafe is simply called '65 Truc Bach'. Find it at 65 Truc Bach – well, where else?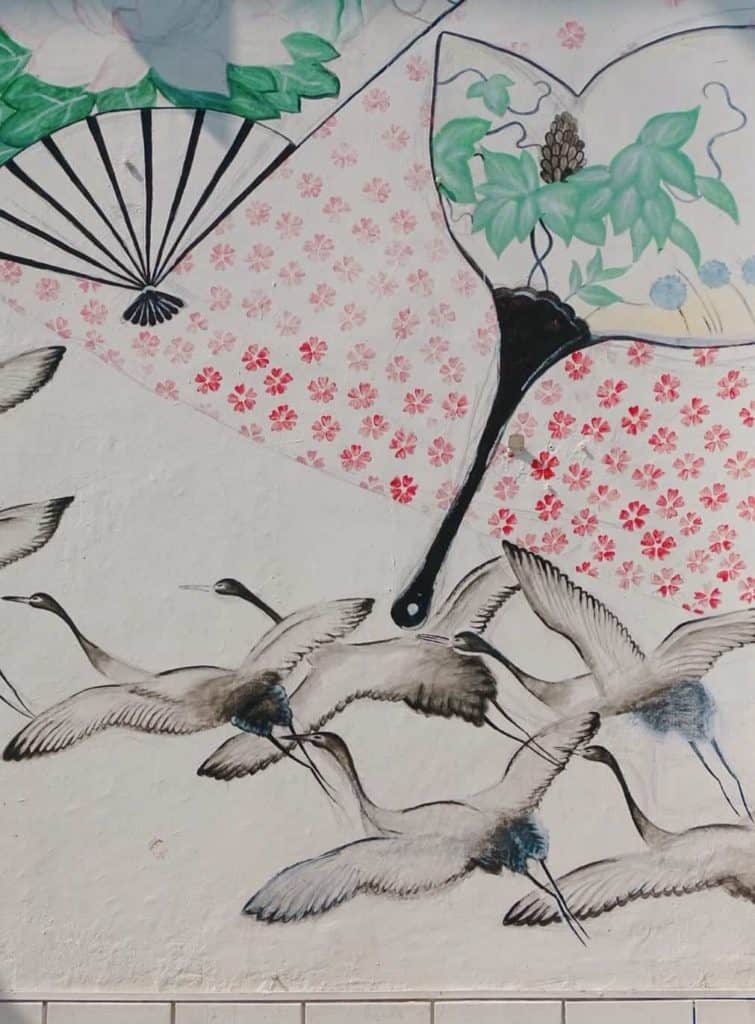 Bluebird's Nest
Just off the island of Truc Bach (about a seven-minute walk away), Bluebird's Nest is the cosiest cafe I've been in a while. Just think of all the me-time you could have with this many bookshelves! Find Bluebird's Nest at 13 Đặng Dung.
Getting to Bluebird's Nest: It's hidden down an alley. Walk the main street with the school on your left and turn down the tiny side street. You'll see a sign for the cafe at the end – follow it. Here's the Maps location.
Other things to do in Truc Bach Hanoi
While drinking coffee is always high on my agenda, there are a few other interesting things to do in sleepy Truc Bach. I would recommend…
Đền Thủy Trung Tiên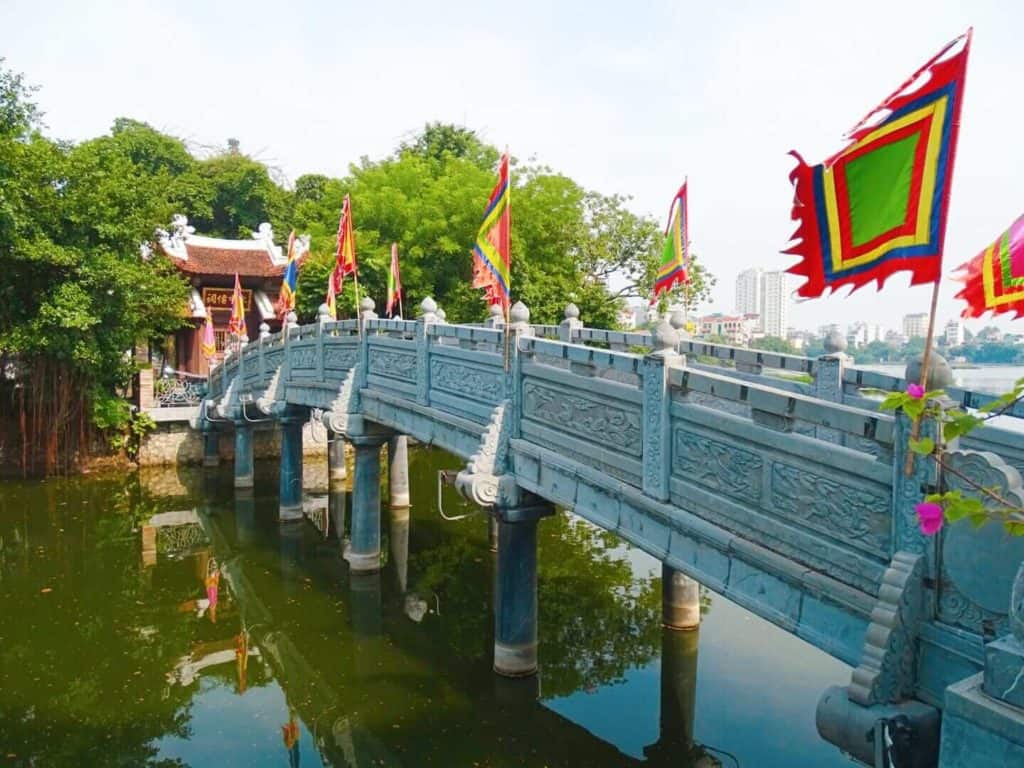 Den Thuy Trung Tien has the most bizarre history. Apparently, a puppy was born with a prophecy written in its fur that someone would soon become king. Emperor Ly Thai To was born in the Year of the Dog therefore people assumed it meant him. SAY WHAT? The mind boggles. Anyway, the temple was built for the puppy in question. Bizarre.

Den Thủy Trung Tiên is based on a tiny island on the lake with a bridge running up to it. Entrance is free and you can spend a few minutes soaking it up (it's really very small). See its location here.
Tran Quoc Pagoda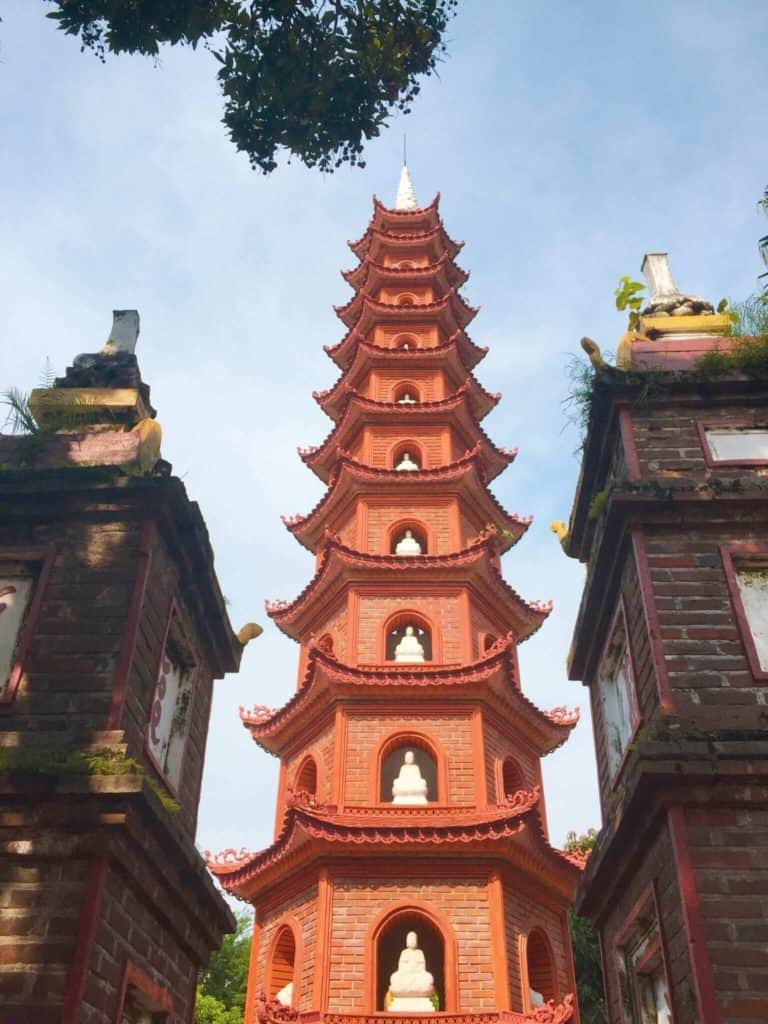 This gorgeous pagoda is just a two-minute walk from Den Thuy Trung Tien so visit both at once. Tran Quoc is the bigger and more impressive of the two yet it's also free to visit. It's the oldest Buddhist temple in Hanoi with lake views, tall towers and sunny yellow shrines.
State-Run Foodshop Number 37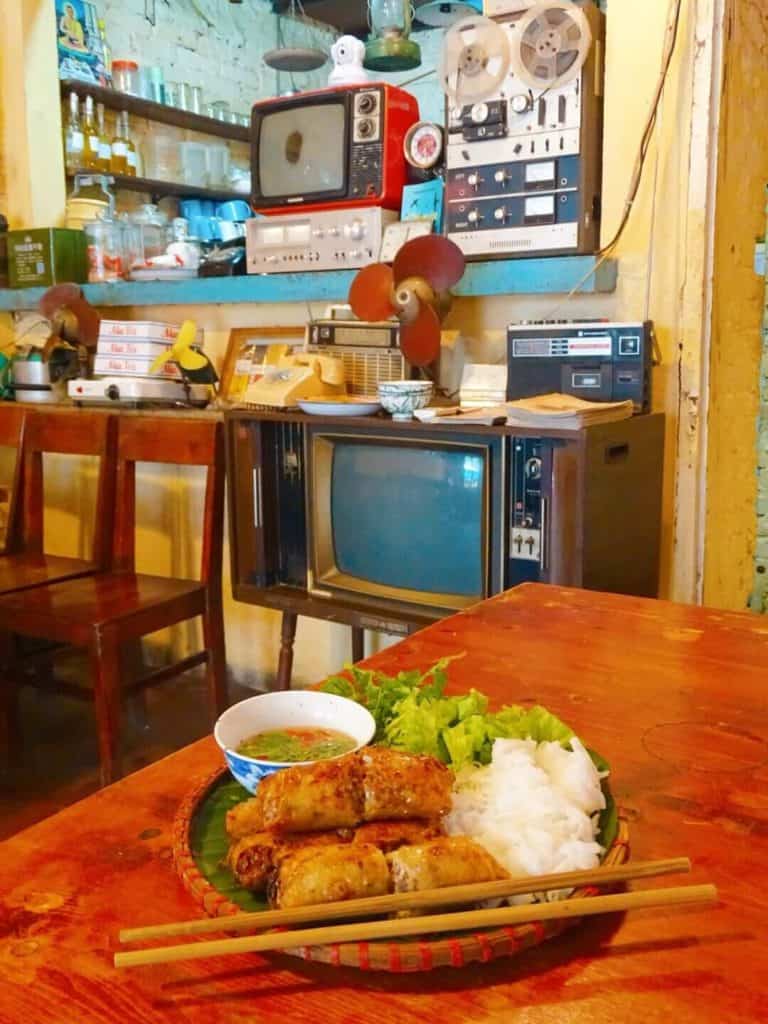 In my opinion, this is one of the coolest restaurants in Hanoi. It replicates the wartime era when private businesses were illegal and restaurants weren't allowed names. Apparently the owner wanted young people today to see what this era was like. It certainly does the job!
State-run Food Shop translates as Cửa Hàng Ăn uống Mậu dịch số 37 so expect to see that on the sign (I was confused about whether I'd arrived in the right place).

The menu is huge so you don't need to worry about actually eating wartime food. My fried spring rolls with noodles and salad were oily, messy and tasty, just like the best Vietnamese food.

Find State-run food Shop 37 at 37 Nam Tràng.
Admire lakeside views
One of the best bits about visiting Truc Bach was wandering the water's edge and snapping photos. I'm a little bit obsessed with reflection photos right now as you can probably tell.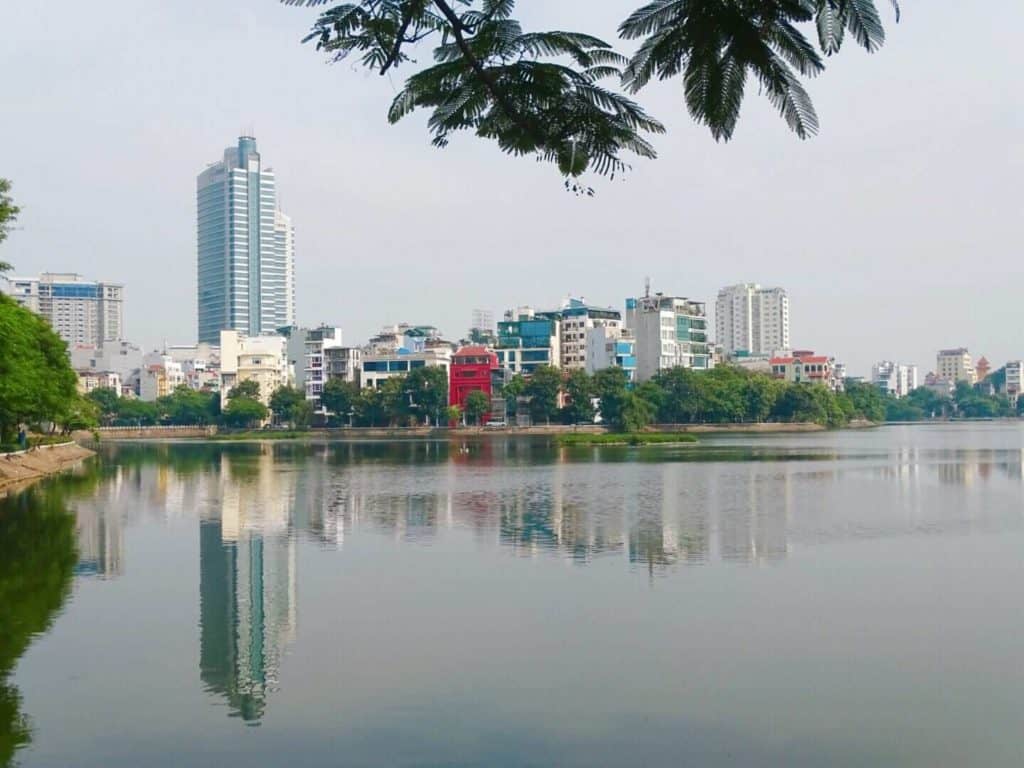 I learnt after visiting that Truc Bach is one of the most polluted areas in Hanoi. Keep a lookout for three-eyed fish 😉

Apparently, the late US senator John McCain crashed into this lake during the Vietnam War and nearly died, then was beaten up by the locals. Between this and mystical puppies, it's safe to say Truc Bach has some history under its belt!
Hire a swan pedalo
These are docked the other side of the lake beside the Highlands Coffee boat (somewhere around here) but once you're on a pedalo, you're free to explore the whole lake. Had I not been alone, I'd have quite liked to do this. Even as the most independent solo traveller, I'd have rather done it with a friend. Who would actually peddle when I was only pretending to peddle? 😉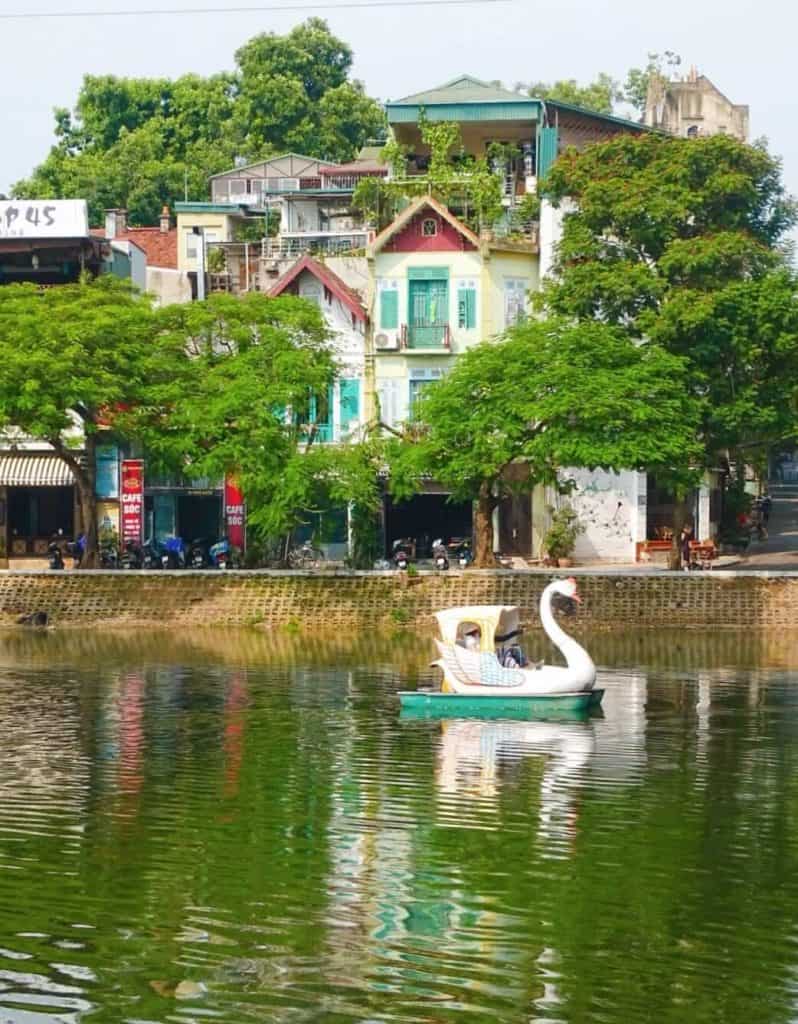 Try pho cuon or pho chien phong
No idea what I'm talking about? That's okay – neither did I until a week ago. Pho cuon is soft rice batter made into spring rolls and filled with beef and coriander. Truc Bach is famous for both this dish and pho chien phong which is deep-fried squares of the same batter served with meat and veg.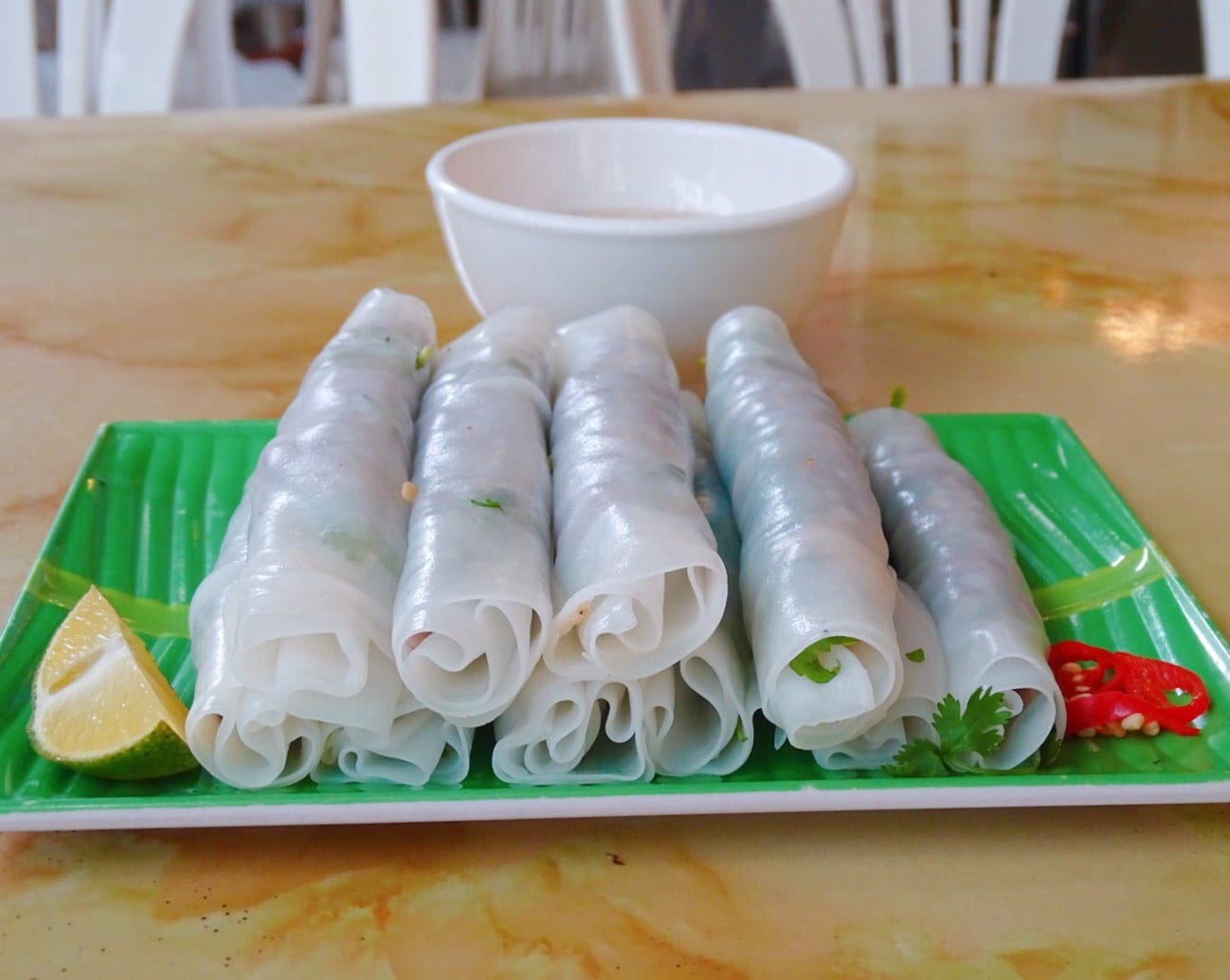 Getting to Truc Bach
Hop on a Grab scooter for pennies (or in a regular taxi for not much more), wherever you are in the city. It's around a 15-minute drive from the Old Quarter.
Thanks for reading!
Check out some of my other Hanoi posts:
See you next time for more adventures,
Rose
For more content, follow me on Instagram, Facebook, Twitter and YouTube.
Ps. Pin this for later!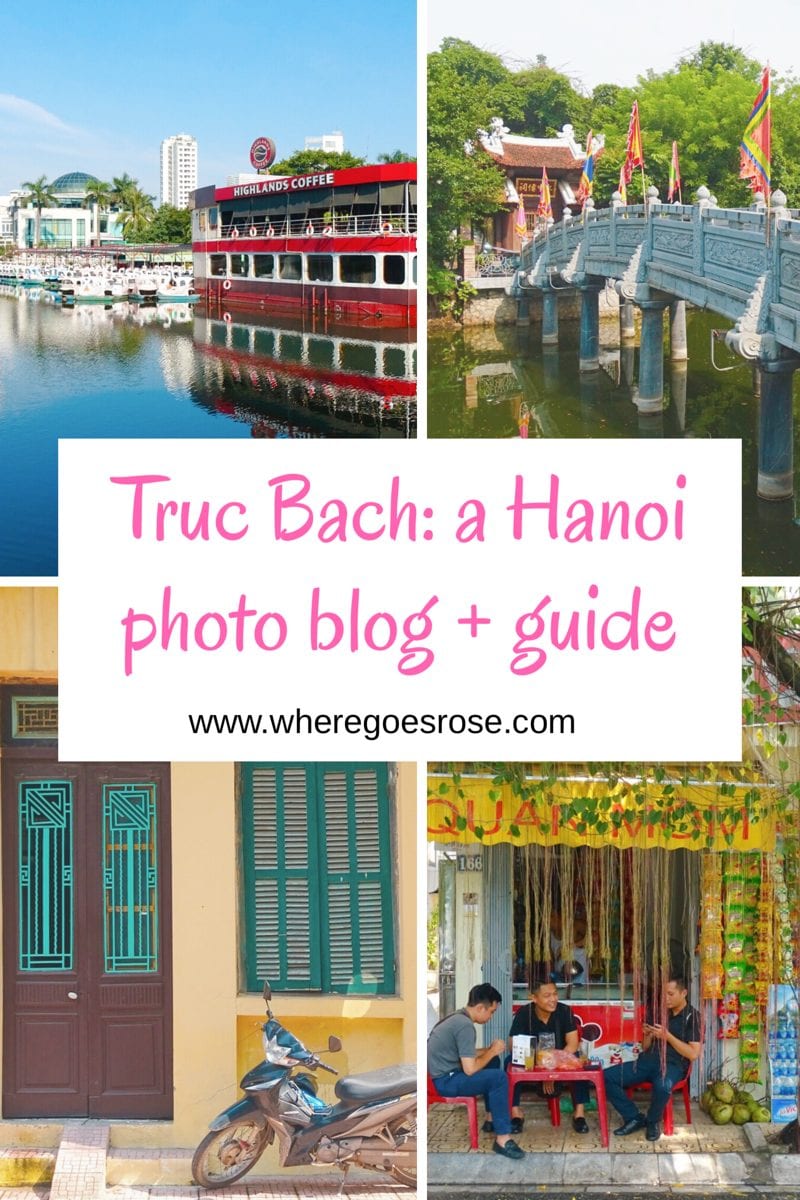 Vietnam quick links

Getting around by air – it's easy to get between cities by flight. I use Skyscanner to find the best-value flights, using the 'search by month' tool to find the cheapest dates. You can also use the 'to anywhere' feature if you're flexible on where you're going.

Stay connected with E-sim data plans that don't require delivery or collection; just span the QR code.

In my opinion, Lonely Planet offer the best guidebooks. Get the latest Lonely Planet Vietnam.

For Vietnam buses and trains, I use 12GoAsia. The search feature allows you to compare prices and durations.

I use Booking.com for accommodation. They have the best range of hotels and self-catering apartments, plus you can filter by review score and price to find the best-rated budget places. For hostels, I use Hostelworld.

To save money on accommodation, I use Trusted Housesitters, a website that connects homeowners going away and travellers who can sit their homes & pets.

For activities, I use GetYourGuide as they have a huge range of affordable tours.

Need travel insurance? I use True Traveller (for UK & Europe residents) since it's affordable but covers everything you'd need including various activities, valuables and pre-existing conditions. Unlike some companies, they insure you if you're already travelling / don't yet have your flight home booked. Get a quote.

For travel insurance for other nationalities, I recommend Hey Mundo and for long-term digital nomad travellers, I suggest Safety Wing.

Check out my resources page for more travel discounts and tips!