This post may contain affiliate links to things like tours, hotels, Amazon associates and products. These help me earn a small commission at no additional charge to you.
I can't believe it was two years ago that I quit my job and moved overseas to pursue my passion projects and work online.

Over the last two years, I have learnt a lot about working for myself, travelling full-time rather than having a traditional 'base' and following my own path.

I write this particularly for people thinking about travelling while working remotely because I want to make others aware of the pros and cons through my experience. But I also write it for everyone else in case they're interested in what I've been up to the last few years!
Read next: Should you quit your job to become a digital nomad?
Why did I start working remotely?
I originally started working online because my past trips ended with me broke back at my parent's house; undeniably a privilege in itself AND better than ending up there because a virus has taken over the world.

But still, I wanted to travel without the trip ending so obviously I needed to start making a remote income. Now that's what I do!

Side note – this post isn't really about how so I'll discuss this another time.
I had always loved writing. I wrote stories for kids magazines when I was 10 and my college newspaper when I was 16. Since graduating, I've had many jobs in writing.

But however much I loved writing, travel rivalled it. That feeling when the air hits your lungs differently when you get off the plane; when you have no idea what to expect but you can't wait to find out.

The moments you share with people who speak different languages in different worlds that convince you we're all the same; yet the ways that different societies couldn't be farther removed due to the strength of culture.

To travel is to find out what it means to be human and how we all fit together on this complicated planet.

With all that said, of course being a travelling writer was my dream! What else would I be doing?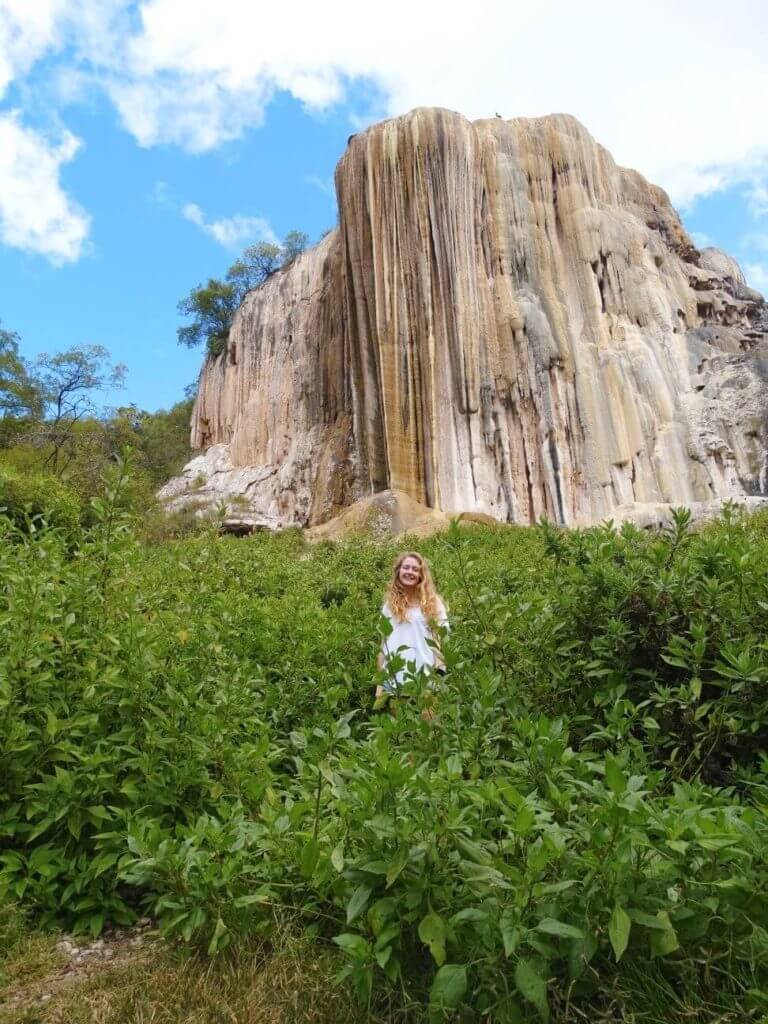 1. The phrase 'digital nomad' makes you sound like an idiot
I've been looking for a new phrase for years and 'location independent' doesn't sound much better. How can I sound less like my job is eating smoothie bowls in Bali while trying to 'influence'?
2. People can be very curious
The bane of my life is telling someone I do freelance writing and getting hit with 5 billion questions: How does this work? How do you find work? Where do you find work? Tell me more? Do clients come to you? How much do you get paid?

People morph into FBI agents when I mention that I travel the world full-time and I guess on this particular topic, what I do is very different but it's also desirable. I confess I get a teeny bit annoyed when total strangers ask me for advice because it's like, I figured it out myself, plus sharing too much would create even more competition for me.
3. But you can feel disconnected from others
When I quit my job two years ago, I never knew what people thought of what I was doing, and I still don't. Either they're thinking 'wow she's really following her dreams!' or 'does this girl not care about her credit rating or ovaries but at all?'

As a traveller or someone whose profession is unusual, it's common to feel like people aren't interested in the things you want them to be. I want people to ask me what a place was like, how I'm enjoying myself, but they'll more likely ask 'when are you coming home / going to settle down?'.

I try not to take it personally. As humans we're governed by relevance. People like to talk about what happened at work and what they're doing at the weekend. Being a digital nomad in Mexico is too far removed and too far away. Stories from backpacking Korea don't flow from a conversation about daily life. It's not personal but, as a traveller, sometimes what you do doesn't resonate with people.

It can be frustrating. But it allows you to live life for yourself, not what anyone is thinking.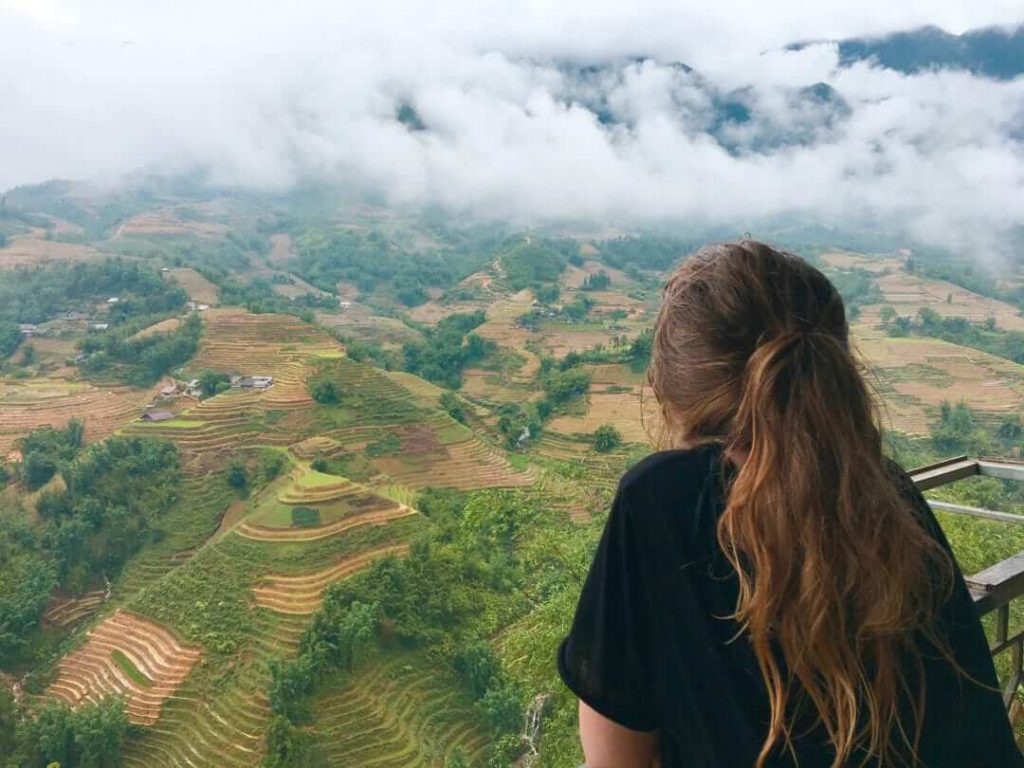 4. Taking the plunge was the hardest bit
Making the decision to go travelling, leave a job or move abroad is a big one but don't let nerves of the unknown get in the way.

When I was in my 9-5 considering taking the plunge and embarking on digital nomad life in 2017, I was nervous but I thought 'what have I got to lose?' and it was less than I had to gain.
"What if I fall? oh, my darling, but if you fly?"

Erin Hanson
I remember seeing this quote 2.5 years ago and thinking oh screw it, let's go!

The last two years have proven there are communities of new friends and liveable places all over the world. When you move somewhere new, you acclimatise fast and meet people because you're pushed out of your comfort zone. After two months in Mexico City, I had my friends, my favourite coffee shops and my routines. If I'd been too scared to make the move, I would have regretted it had I known for easy it would be.

The three best communities I've found during two years of nomad life so far have been: Hoi An in Vietnam (May-August 2018), Chiang Mai in Thailand (January-April 2019) and Mexico City (October 2019 onwards). I loved each of these periods because I had lovely friends I still talk to, plus all the places were fun and liveable.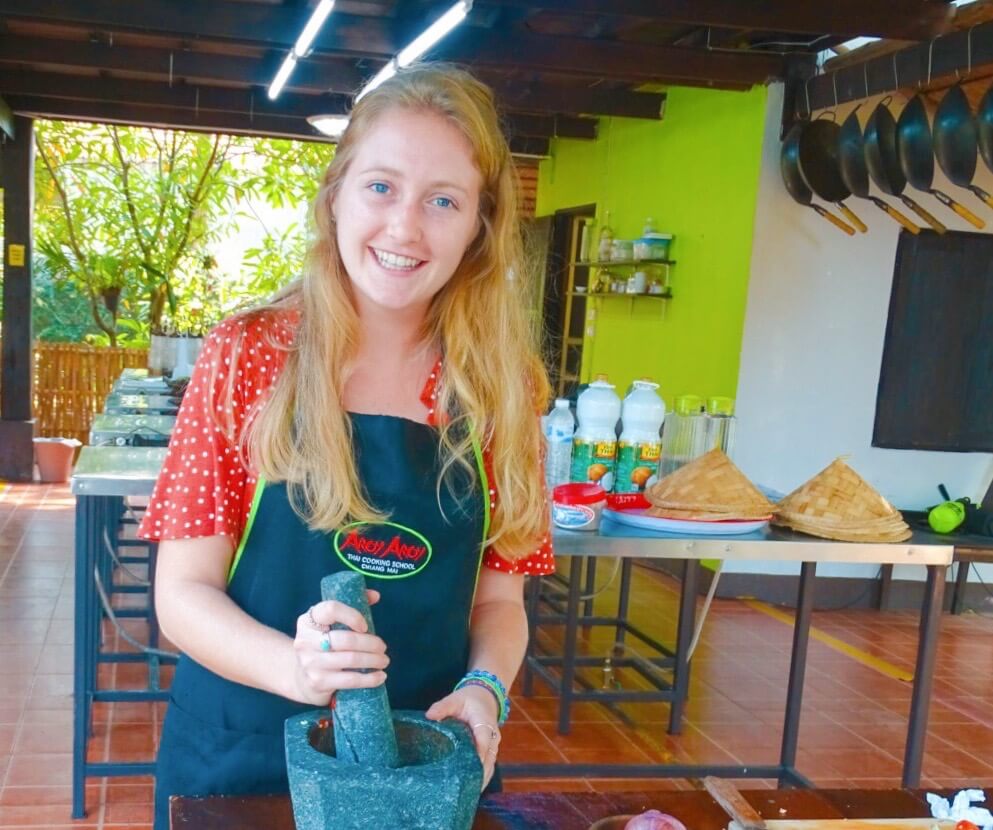 5. It's made me self-sufficient
I was never self-sufficient before working for myself and travelling full-time. It feels liberating to know I don't need to rely on a traditional full-time employer and that I can do and go where I want! I love knowing I can spontaneously take the day off just because.

I want something to happen with my business? It's on me. Something's broken in my website coding? Better call the Where Goes Rose tech team, aka me. I want to go to Peru? Booked and planned, pal.

I have lots of life skills from working and travelling solo. It can be rewarding and stressful at once – having to do everything myself can weigh me down during stressful moments for sure.
6. But it can be lonely
Some people who work online have a base which they travel from like Chiang Mai or Bali. I see the benefit in that because the times I've had a base, I've always met people and had a nice little community. The sensible answer would be to operate from a base but there are just too many places in the world I want to go!

When I'm jumping between places fast, it's harder to meet people. If I have less than a month in a town or city I just can't be bothered because I know it will be so fleeting. Before I worked online when I was a backpacker, at least I fitted in with the backpack community but now I'll sometimes stay in Airbnbs if I have to work in the morning.
I guess I don't quite fit in with the backpack community anymore OR the permanent expat community (but I suppose a more positive way of looking at it is that I can relate to both). I have lots of friends in the same in-between boat as me working and travelling around, but often our localities don't overlap at the same time.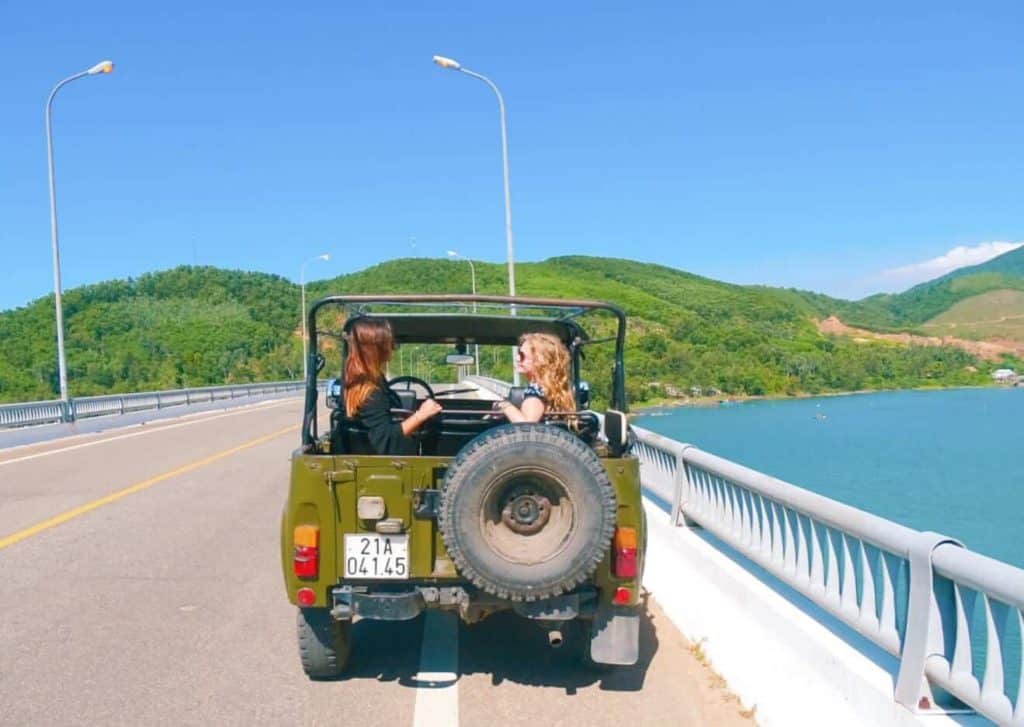 Luckily, I'm independent and find it easy enough to meet people when I need to. But there are occasional times: when I'm working hard all week so haven't made an effort to meet people in my location, or those times I stay in an empty dorm, or just don't click with anyone for a bit.
When people say 'you're never alone when you travel solo'…. well, sometimes you are. I wouldn't change it but I would tell wannabe solo travellers and digital nomads that they need to be able to enjoy their own company, too.
7. Working while travelling is the best… and the worst
I love what I do because the trip doesn't have to end and I get to visit so many bucket list places each year. BUT sometimes you do kill the travel fun by having to meet deadlines and stay inside or say no to things when in a cool new place.

Travel isn't as carefree when I work as I go, especially if I'm struggling to find Wi-Fi. Sometimes I think back on my past travel adventures as the dream… The grass is always greener!

There really are ups and downs like everything in life. Ultimately, I can't travel long-term without making money so I guess it's a downside I'll put up with!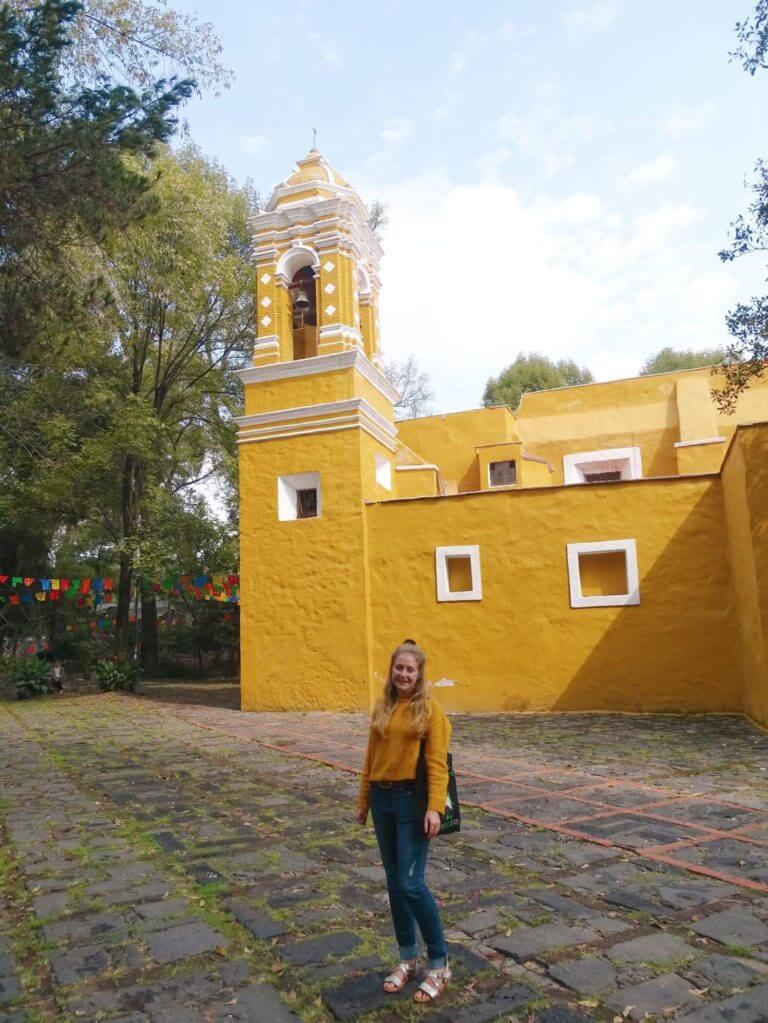 8. You develop great skills by working for yourself
When I left home, I only had skills as a writer. I wanted to write for my blog, so writing skills were all I needed right?

Nope! Blogging is hard. During the last two years, I've learnt so much about digital marketing, SEO, social media management, building websites, productivity, running a business, working with clients. I didn't even mean to – I just realised along the way that I needed those things to be a successful blogger!
I thought quitting my job to travel and blog was taking a career 'break' but it wasn't. By following my passions, the answers were going to come and I was going to accidentally become further ahead by knowing what I wanted and what I was good at.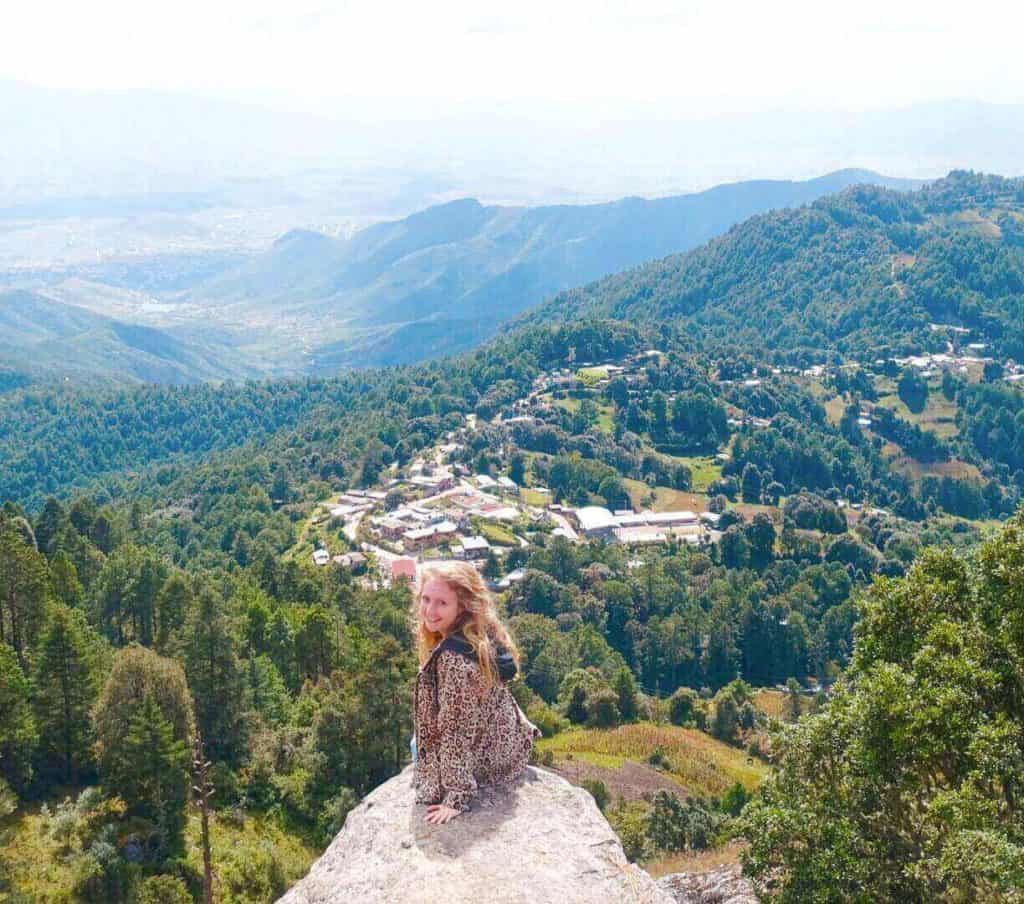 9. But you work A LOT harder
I'm sure anyone who works for themselves will know this is true! We're governed by accountability and the motivation of seeing the effects of your hard work.

I love my lifestyle but I also have to be accountable for myself in terms of taking time off to chill out. We have a culture where it's seen as good to be hardworking but that can be taken to a toxic level. Just look at those people on social media suggesting you've failed lockdown if you haven't coded your own app or something ridiculous.
Two years working for myself has taught me I need to be the one to set my boundaries. It's hard to balance and something I'm still working on because I never had to do that while working in a 9-5. They don't teach you how to work for yourself at school or anywhere else for that matter.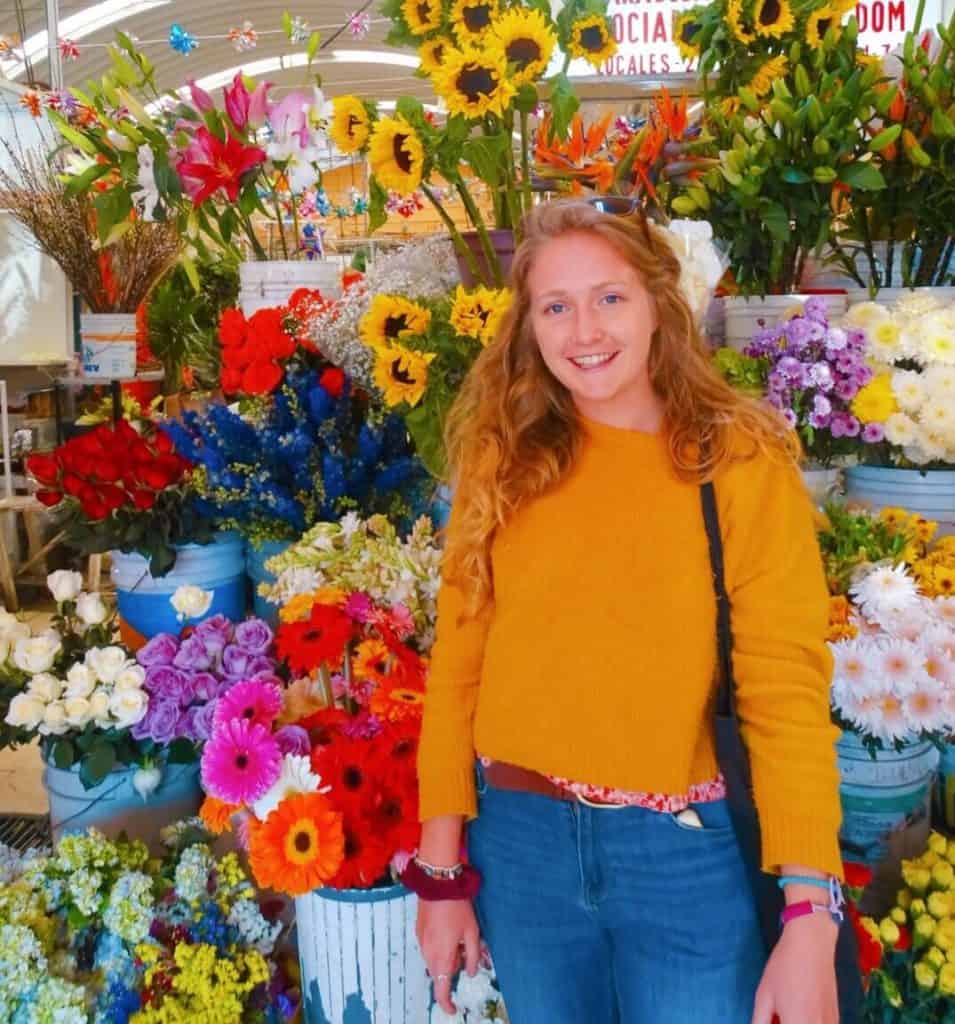 Thanks for reading!
I'm sure a million more things could come to mind because working for myself while travelling the world is probably the most challenging thing I've ever done, but the most rewarding.

Any negativity in this post isn't designed to stop you, but maybe to warn those this lifestyle wouldn't suit and prepare those it would!
Read my other digital nomad guides:
Did this post resonate with you?
See you next time,
Rose