This post may contain affiliate links to things like tours, hotels, Amazon associates and products. These help me earn a small commission at no additional charge to you.
Cape Town has to be the greatest city in the world! From day one it reeled me in and had me feeling like I never wanted to leave.

There's seriously everything – you can go from hectic, urban Long Street to beautiful gardens and incredible hikes and beaches all in a day. Having Table Mountain and Lion's Head as a constant backdrop means it's tough to take a bad photo!
It's the city that's stayed in my mind the most of almost everywhere I've been. When other travellers tag themselves as attending an event or share an article about a new food market I immediately want to know ALL the details – before feeling a pang of jealousy that I'm now the other side of the world.

Out of my 2 month South Africa trip, I spent five weeks in Cape Town. It's a long time in one place whilst backpacking yet I could still spend longer. So here are my must-do activities in Cape Town, followed by advice on where to stay, what to eat, how to get about, and staying safe.
Best things to do in Cape Town
Here are my top 25 things to do…
1. Hike Lion's Head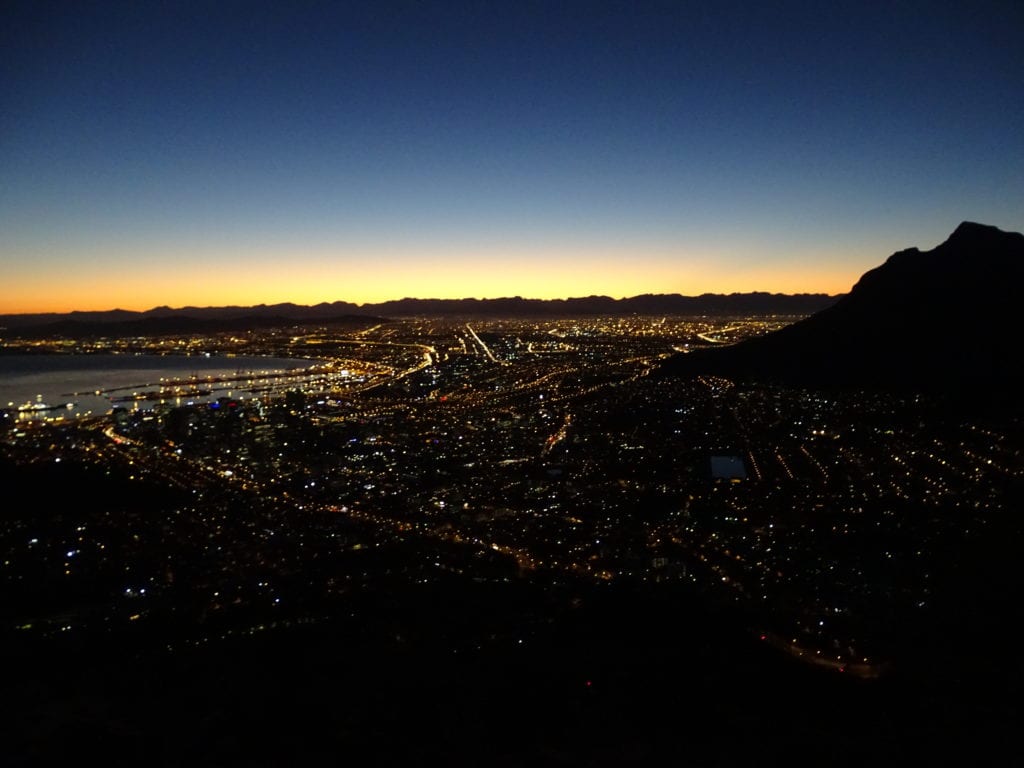 Climbing this beauty for sunrise or sunset will definitely take your breath away – in more ways than one. The climb actually isn't as bad as it looks… I'm so unfit and I managed it without any problems!

I actually did the climb for both sunrise AND sunset and preferred sunrise.
2. Go wine tasting in Stellenbosch
A must when in Cape Town! There are lots of companies, like Wine Flies, that take you on organised day tours if, unlike me, you don't have your friend's mum prepared to be a designated driver and ferry you around!

We had a great day pairing white chocolate with white wine (passionfruit and cardamon choc with a Sauvignon Blanc – yes please!) and dark cherry chocolate with red white. The only thing better might be the striking scenery surrounding the vineyards.

Disclaimer: you may fall asleep in the car home (apologies to my friend and her mum) and come down with a late afternoon hangover – but it's worth every second!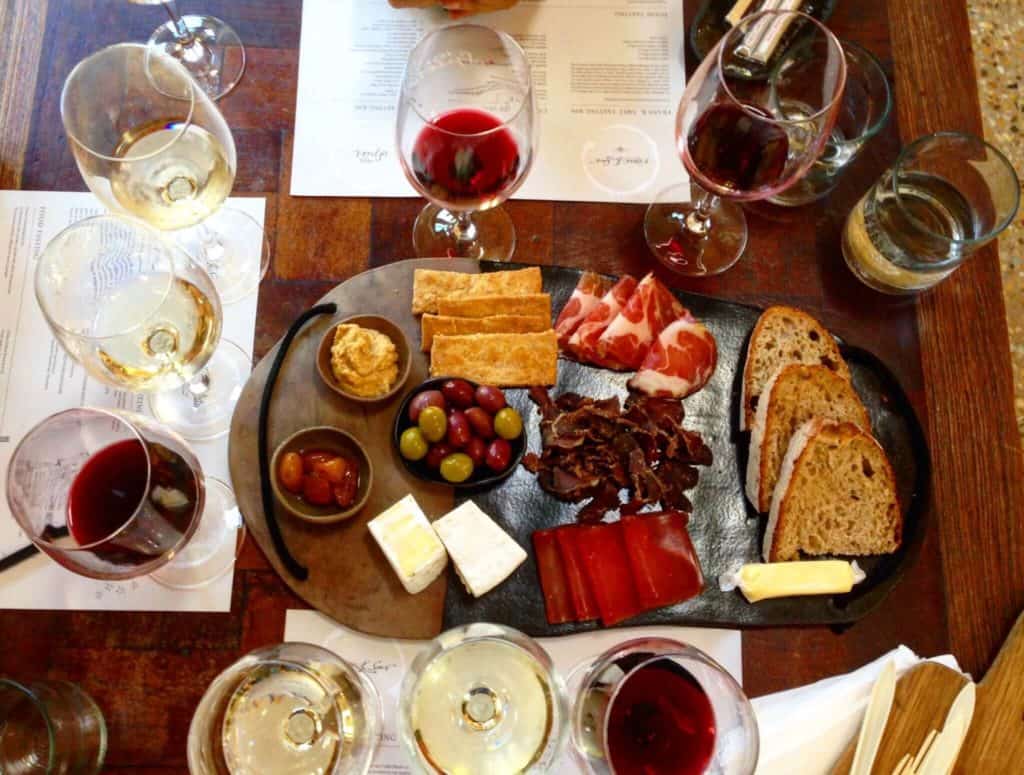 3. Head up Table Mountain
Ok, this is an obvious one and probably Cape Town's most famous attraction. You can hike up or take the cable car (R255 return or R135 one way) but whichever way you arrive you'll be treated to the same jaw-dropping views when you get to the top.

Give yourself a good hour or two as there's a giant viewing area to explore. Possibly the most amazing view I've ever set my eyes on!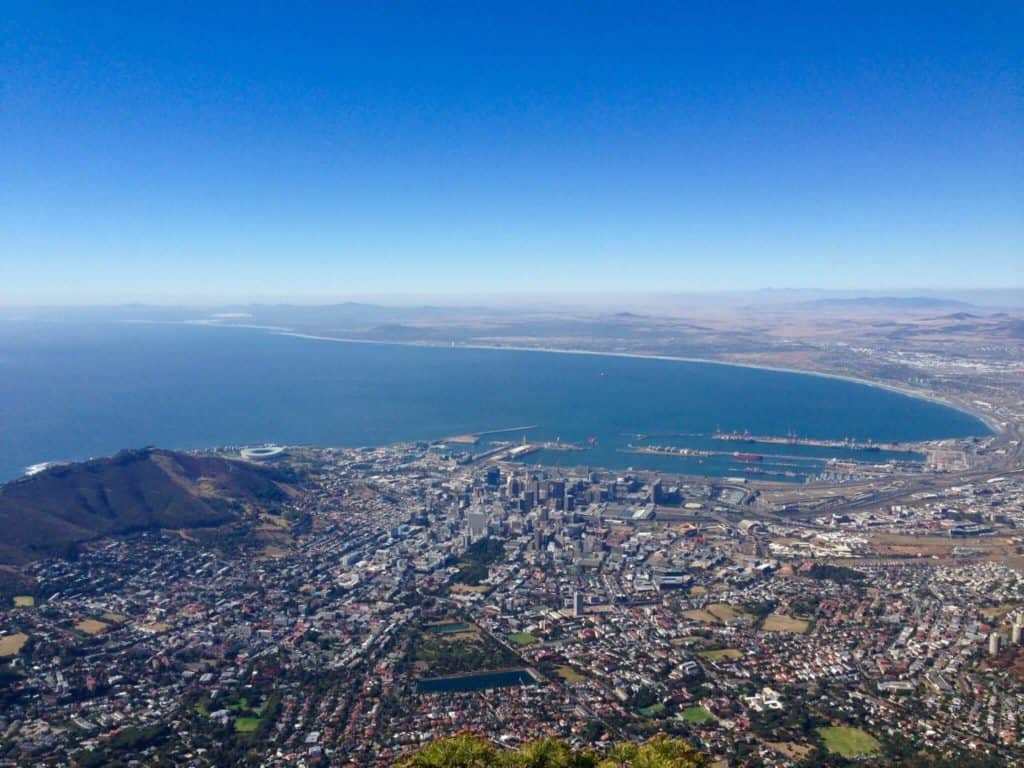 4. See penguins on Boulders Beach
I loved this day out! Boulders is a 45-minute drive from the CBD but well worth it to spy these cuties. I visited in March which is apparently peak breeding season meaning we saw mother penguins sat on their eggs and plenty of downy-feathered chicks. I like to think these three look like a choir singing/chirping their hearts out!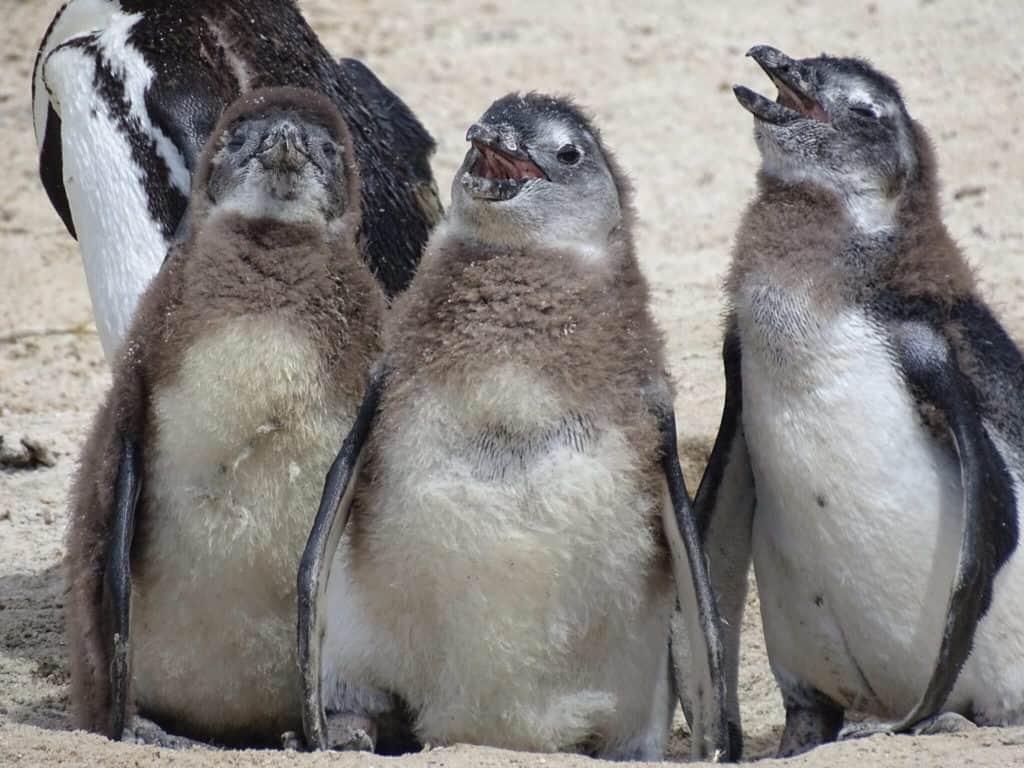 5. Explore Bo Kaap
This is possibly the most colourful area of Cape Town – just look at all these bright and beautiful houses! You can wander the region by yourself or take a tour with Cape Town Free Walking Tours.
Read next: A trip to Bo Kaap, Cape Town
6. Visit Robben Island
It wouldn't be a trip to Cape Town without learning about the history at Robben Island. This is the place that many political figures including Nelson Mandela were held captive during South Africa's gritty journey toward racial equality. Visiting Mandela's cell was very humbling, as was being led around by an ex-political prisoner. A must do.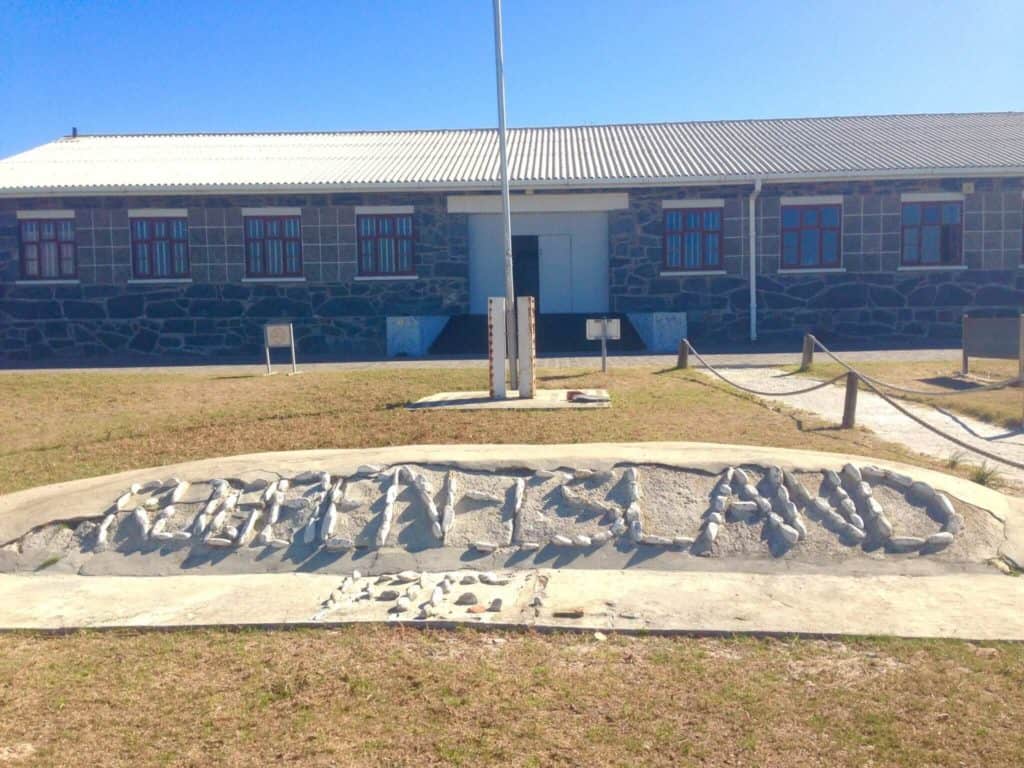 7. Paraglide from Lion's Head
Argh! I still can't get over the crazy photos I took from my time in the sky. I'd definitely recommend paragliding as a fun activity whilst in Cape Town – it's a great way to see the city from a different perspective.

Priced at £65pp, it's expensive for a ride that can be as short as five minutes if the wind's not strong (on these days you'll fly from Signal Hill rather than Lion's Head) but it was still so, so worth it. I'd do it every day if I could!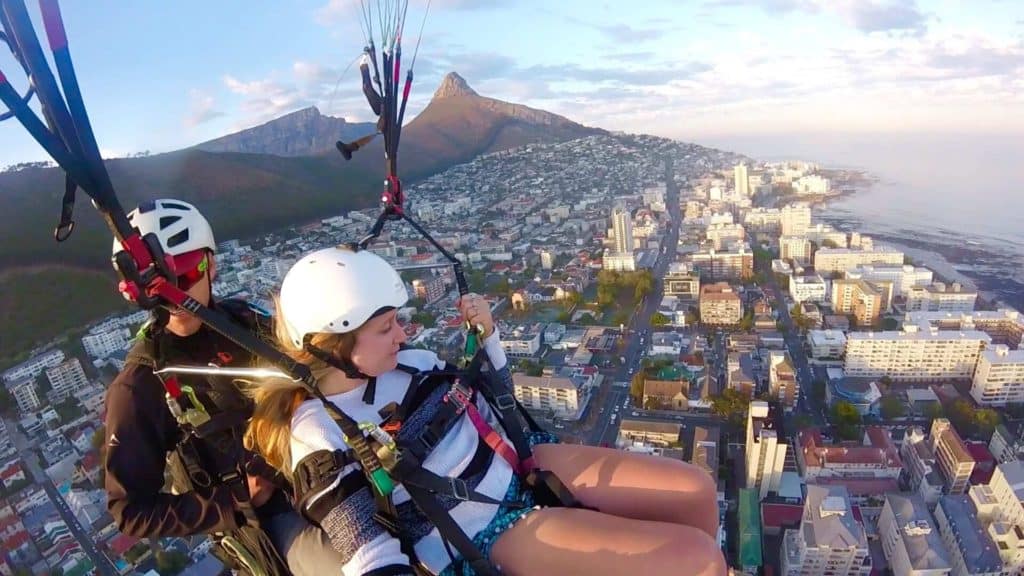 8. Relax in Kirstenbosch Botanical Gardens
You'll feel like you've been transported to a different – and really beautiful – universe here. You'll find wildflower gardens for days, flora and fauna from all around the world and some spectacular views (the cliff formation in this photo is meant to look like a teddy bear – can you see it?).

I'd love to spend a whole summer's day sunbathing and wandering here. Don't forget to pack a picnic!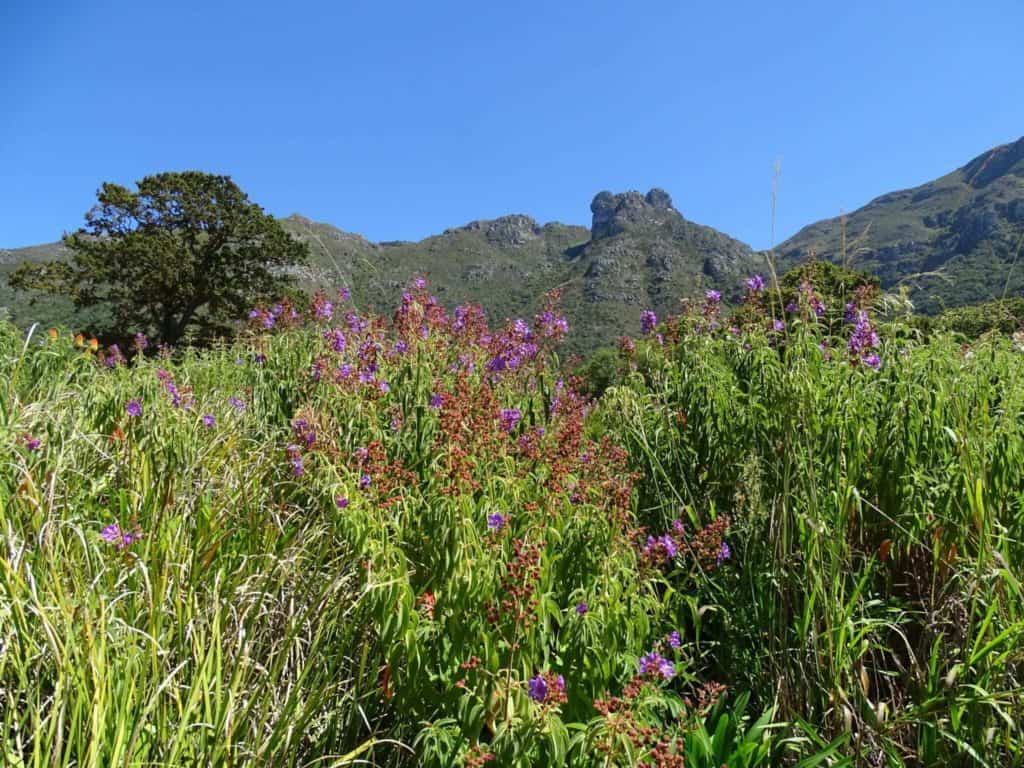 9. Visit The Slave Museum
Like Robben Island, the Slave Museum is tough to see but important in understanding the heartbreaking history that's made Cape Town the city it is today. The building is the actual old lodge where non-whites were kept captive.

As well as slavery, there's plenty to be learnt about South Africa's civil rights in general. Spend at least a few hours here to take it all in.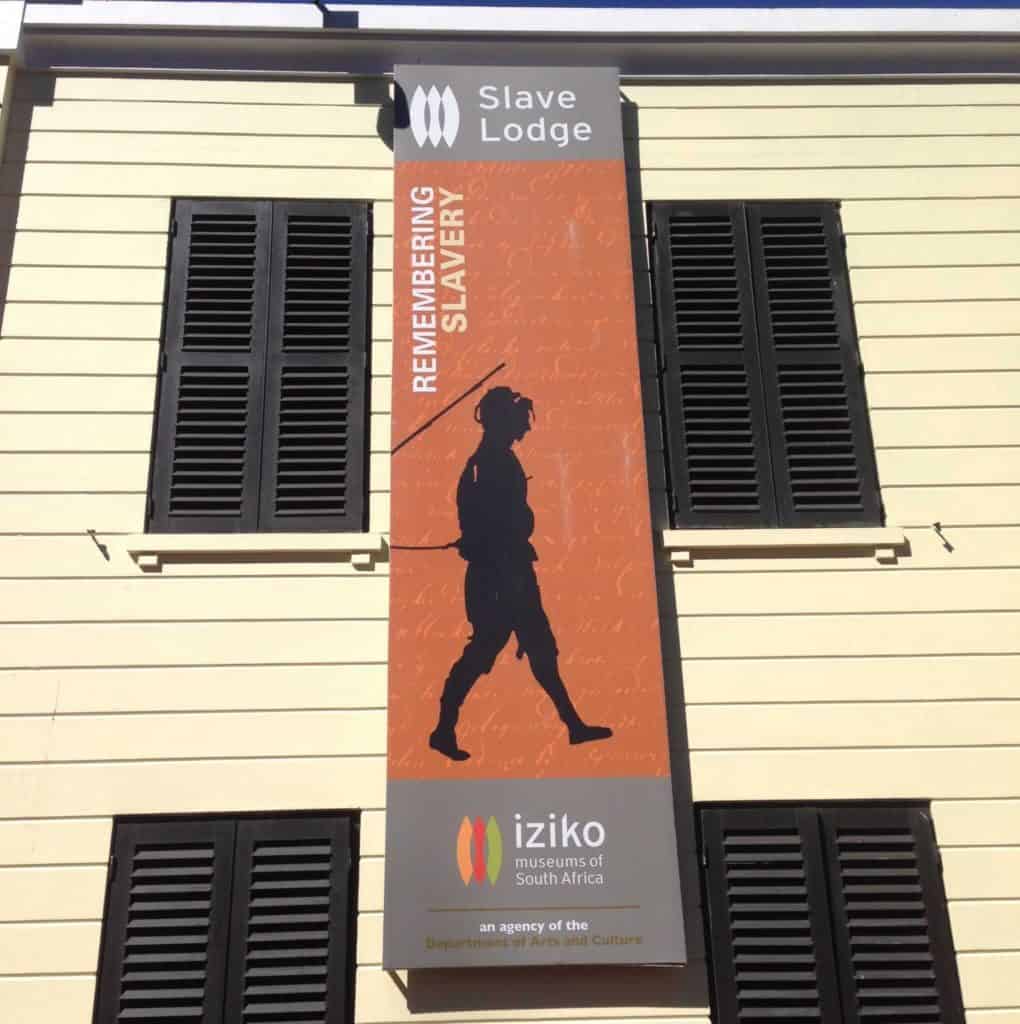 10. Find peace in the Company's Gardens
Right in the heart of the city, you can escape the crush if it gets a bit much and hang out in the Company's Gardens. As well as lots of green space, you'll find sculptures, tea rooms and lots of friendly squirrels and ducks who will eat out of your hand if you let them.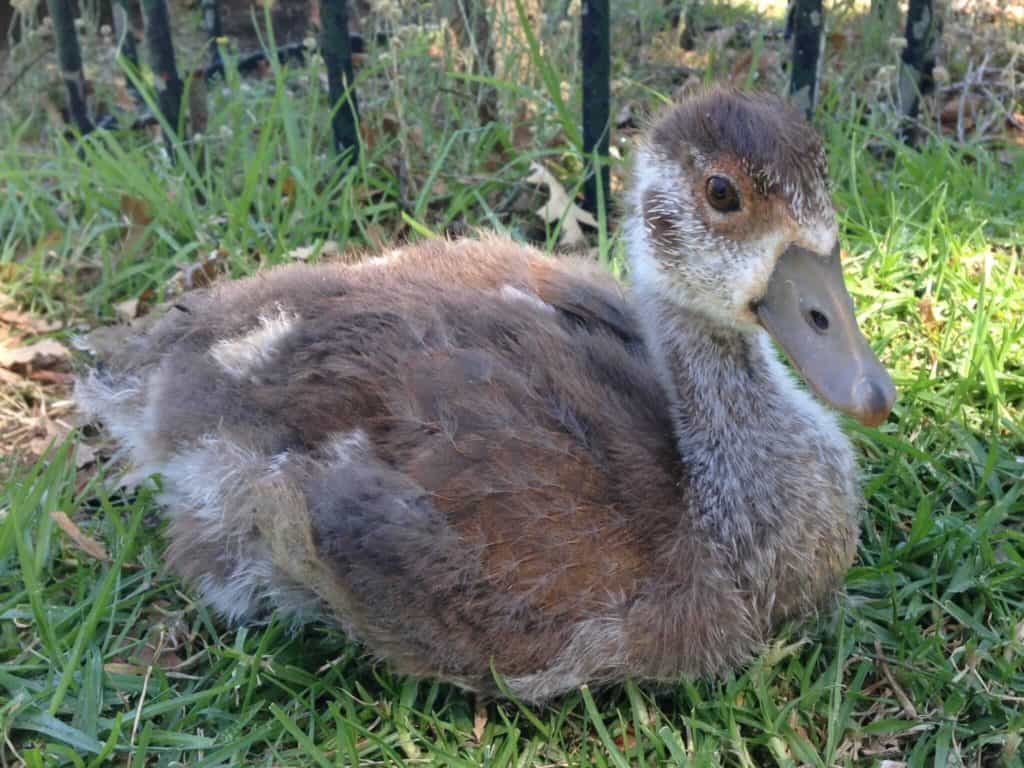 11. Hang out in Hout Bay
In Hout Bay you'll spy seals, sample some of the city's best fish and chips and admire the hundreds of boats in the waterfront. Head to Mariner's Wharf for all of the above! Also, don't miss the Bay Harbour Market on weekends where you'll find every delicious food under the sun – my friend and I gorged ourselves on croissants and sushi.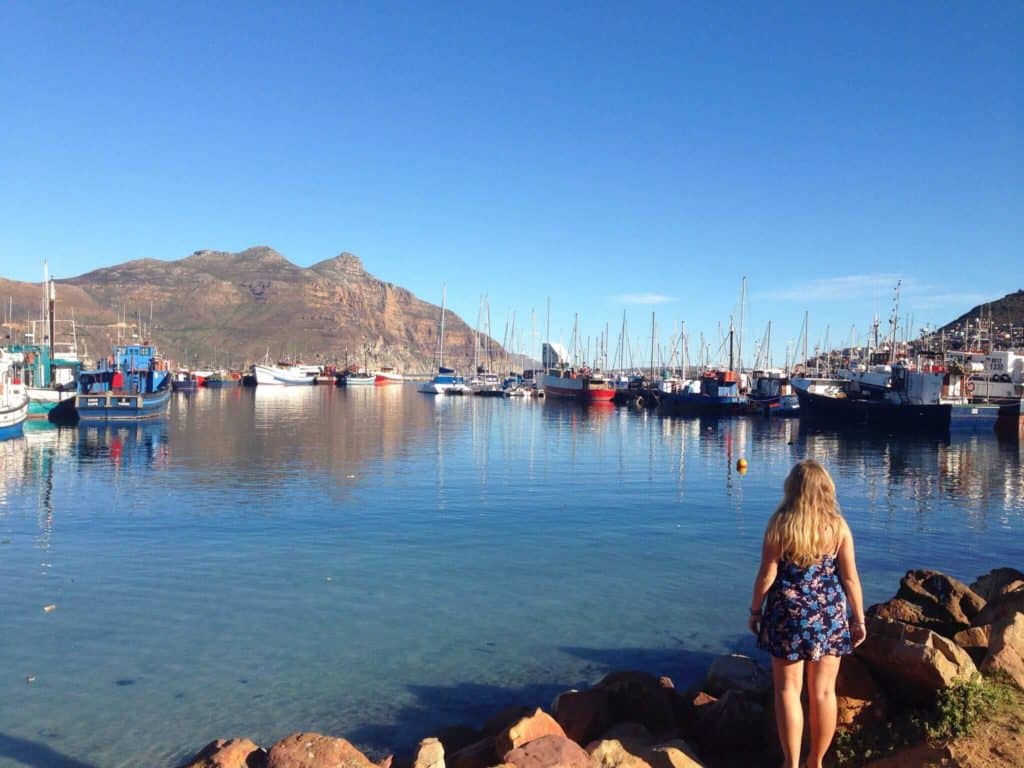 12. Sunbathe on the Clifton beaches
There are four Clifton beaches (which have been given the very original names First, Second, Third and Fourth). They're all beautiful and have slightly varying personalities (Fourth is best for families, Second is popular with the young and glamorous etc) but you'll have a good day at whichever one you go to.

The sun, sea and sand were exactly what I needed after a busy month of backpacking!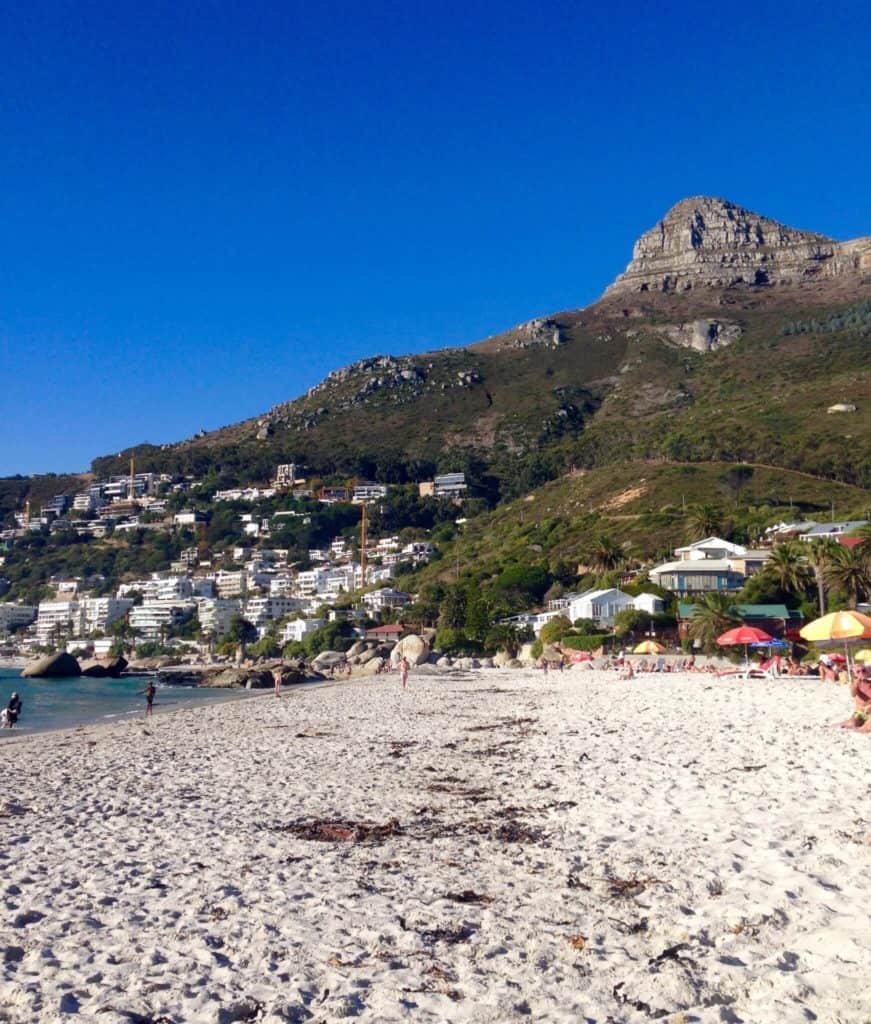 13. Surf in Muizenberg
This town on the outskirts of Cape Town is all about surfing – though if you're awful at watersports like me, hang out at these Instagrammable beach houses. There are two sets: one on Muizenberg beachfront (pictured) and one on St. James Beach.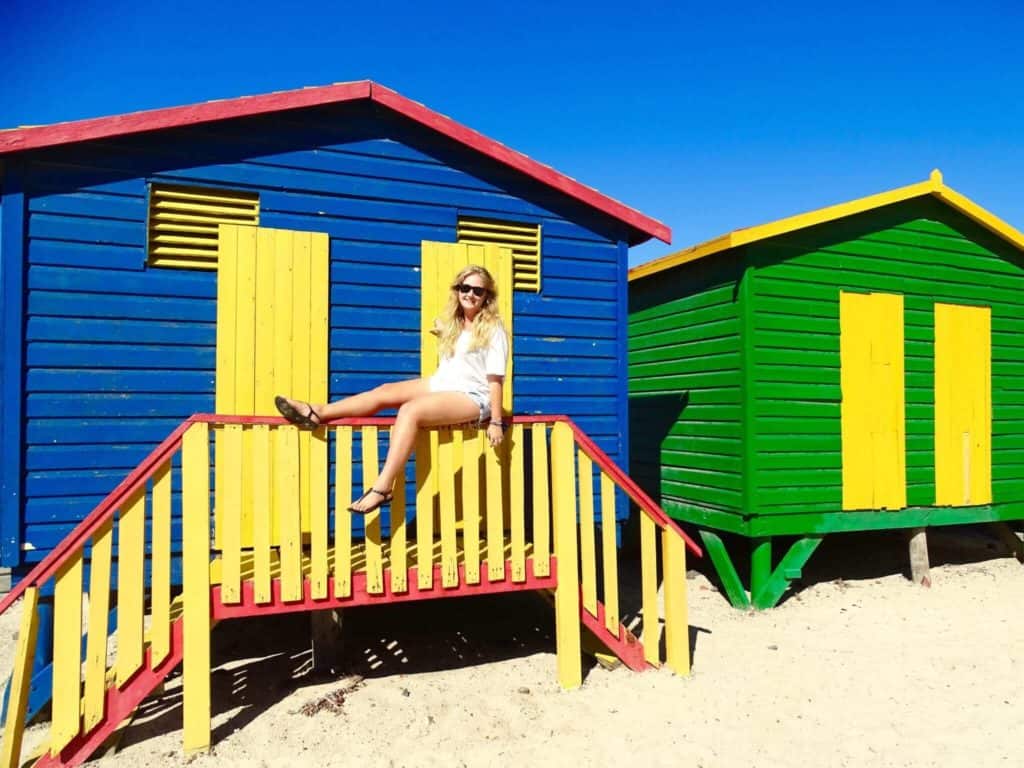 14. Cruise down Chapman's Peak Drive
Oh my gosh – most beautiful drive in the world? I think so! I didn't drive it myself (partly because I can't but let's not start on my driving woes) but I did sit in the back seat which actually was better in terms of photo taking capabilities.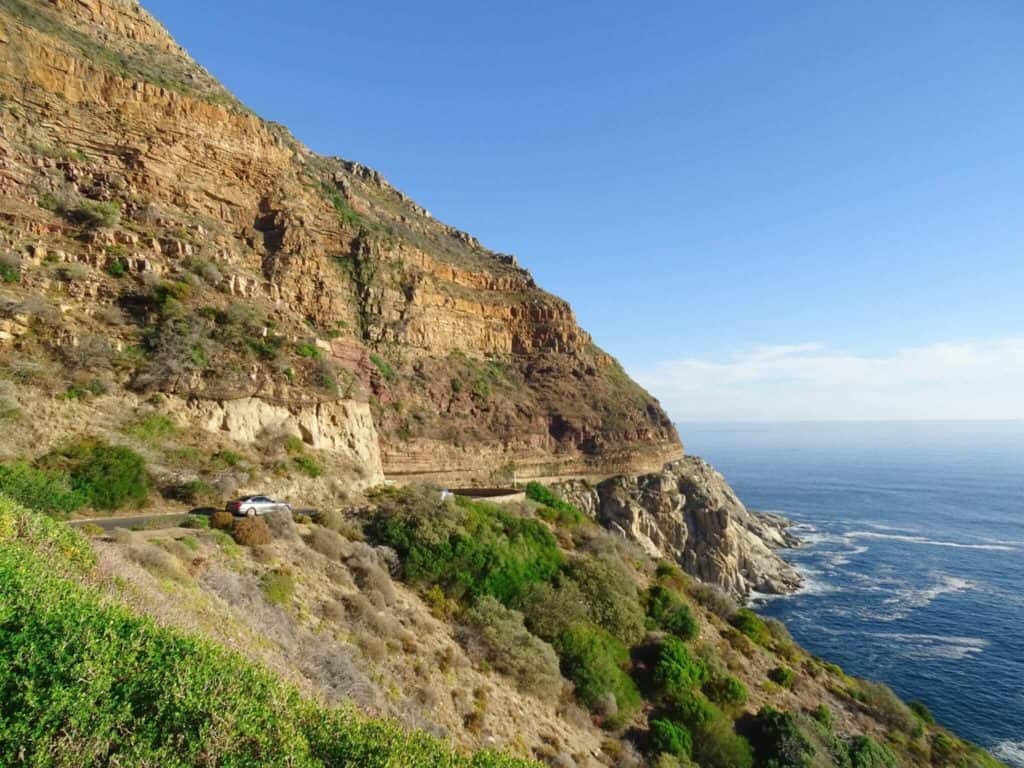 As you can see, Chapman's Peak is a road built into the cliff face which was luckily en route back to Cape Town from our day trip to Cape Point. Don't miss this!
15. Visit the V&A Waterfront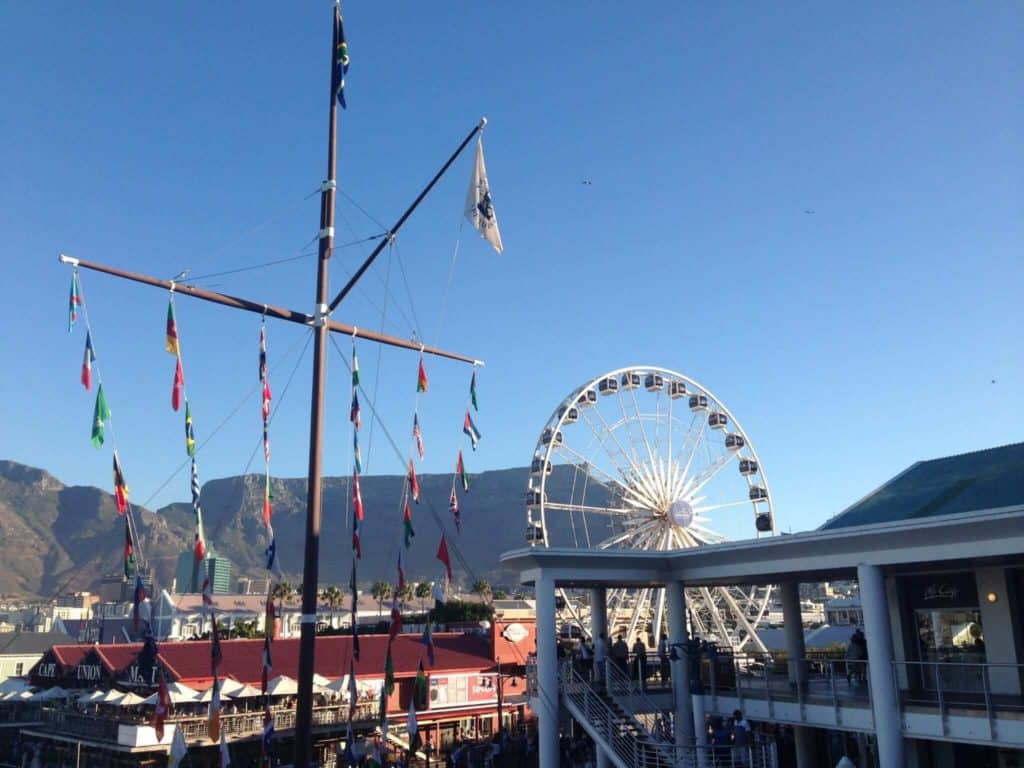 This is Cape Town's most opulent spot so visit if you fancy fine dining and lots of glitzy shops and bars. Even if that's not your bag, it's worth a wander and spin on the big wheel. More affordable goodies can be found at the V&A Food Market which is your go-to for all types of tasty eats. We picked ourselves up a great picnic for our…
16. Sunset picnic on Signal Hill
If you haven't got your own set of wheels, the City Sightseeing bus departs from the Waterfront (in peak season only, click here for details) in time for sunset at the top of Signal Hill. My friend Marie and I were spoiled with amazing views, wine and our picnic dinner.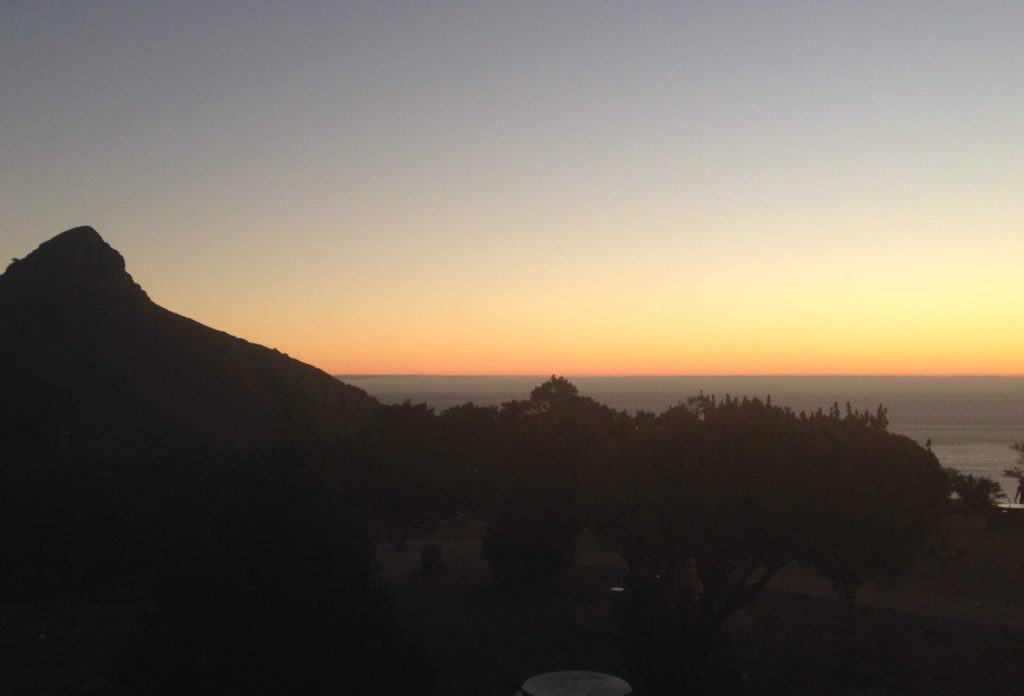 17. Discover Woodstock's street art
There's a gritty vibe to Woodstock but the street art is well worth a visit. If you visit on a Saturday you can pair your trip with lunch at the Neighbourgoods Market, the hands-down best food market I've ever been to!

Take a Cape Town Woodstock Street Art Walking Tour with a local guide.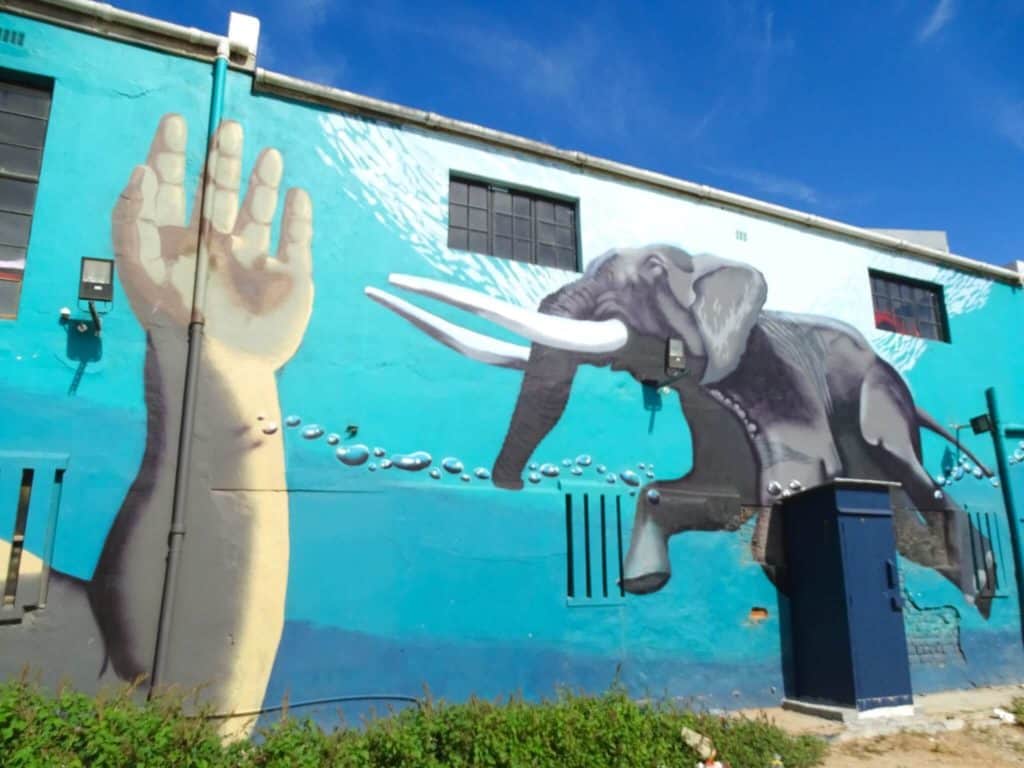 Read next: Woodstock street art in Cape Town
18. Take a boat trip to Seal Island
Depart from Hout Bay for a short but sweet 40-minute boat trip to Seal Island and back. As the name suggests, the main attraction is seals… and there are A LOT of them!

Every single rock on the island was swarming and you could really hear (and smell) them on approach. Despite this, I thought they were so cute!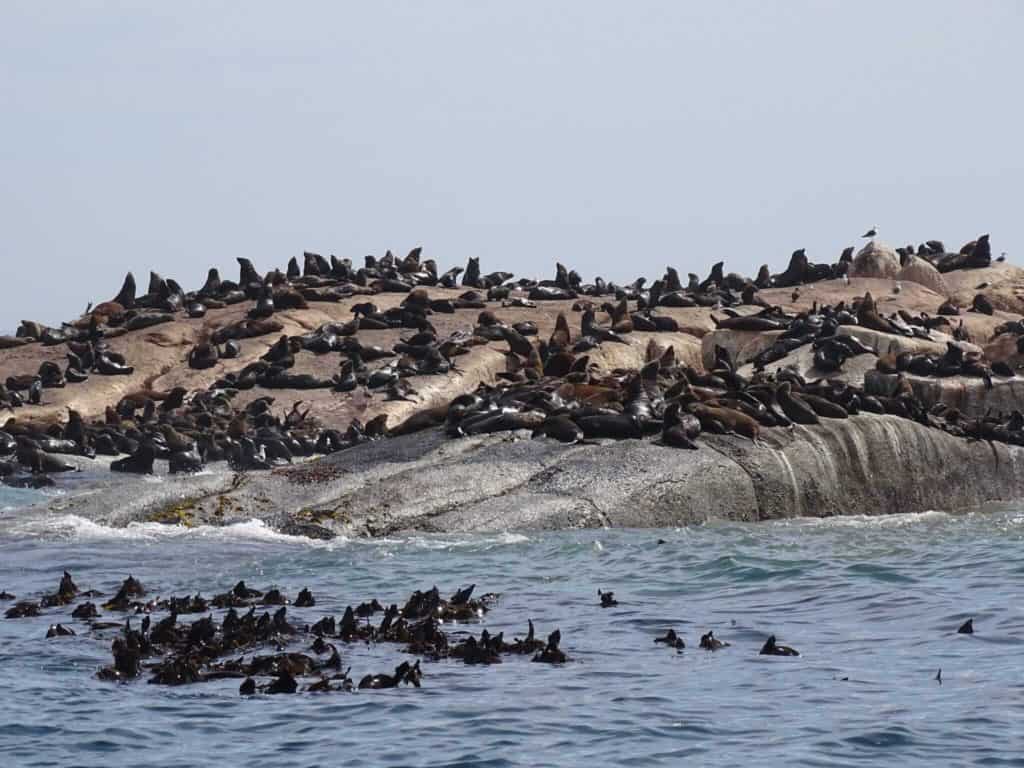 19. Visit the Cape of Good Hope/Cape Point
Way down at the bottom of the Cape Peninsula is the most south-westerly point of Africa. You'll have to pay R135 (£8) to enter Table Mountain National Park and from there you can visit the Cape of Good Hope and Cape Point.

There's a signpost to signify your geographic location at the Cape of Good Hope, while Cape Point is up on higher ground meaning you'll get fantastic views out over the ocean.

Keep reading for my sample itinerary further down.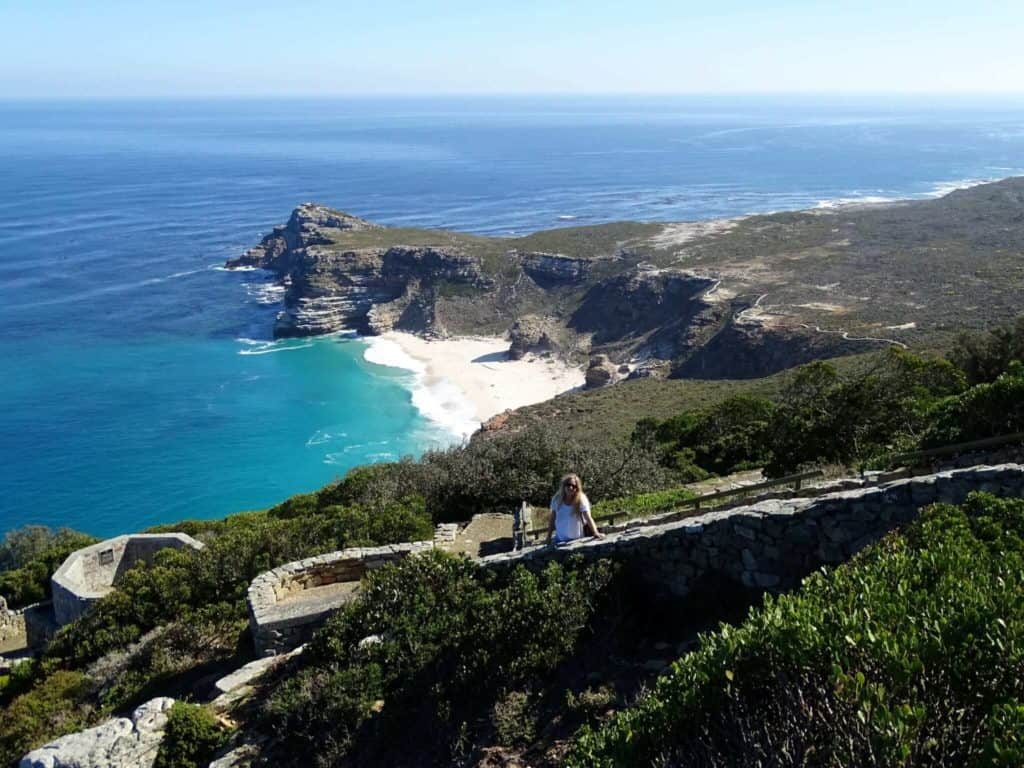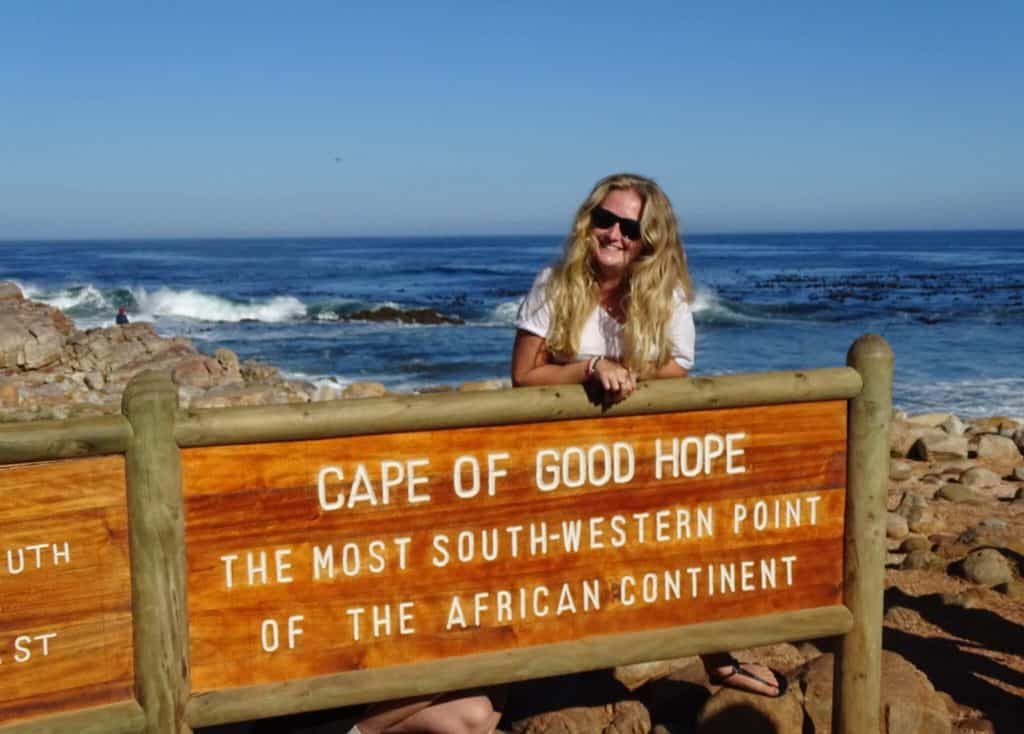 20. Treat your taste buds
I get carried away talking about the insanely delicious food in Cape Town so best to head over to the blog I wrote about Cape Town food!
21. Relax at Green Point Common
Green Point is a pretty, seafront area of Cape Town with lots of good eating spots and an especially gorgeous park. Chill by the lilypad pond, enjoy a coffee in the outdoor cafe or go for a run (which is what lots of the city's sporty residents seem to be up to whenever I've been here).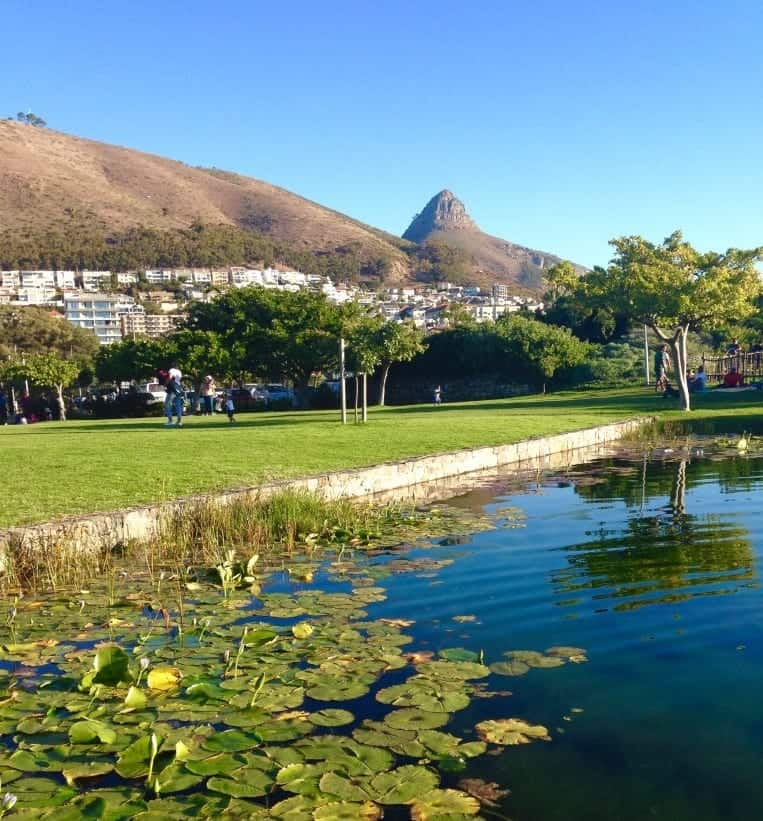 22. Explore Kalk Bay
This adorable town is en route to Boulders Beach from Cape Town and will take you about 30 minutes to drive from the city. There are plenty of quirky cafes, ice cream parlours and trinket shops to pick up your souvenirs. It also looks like you've stepped back in time 100 years to the days of old when it was a trading point for sailors!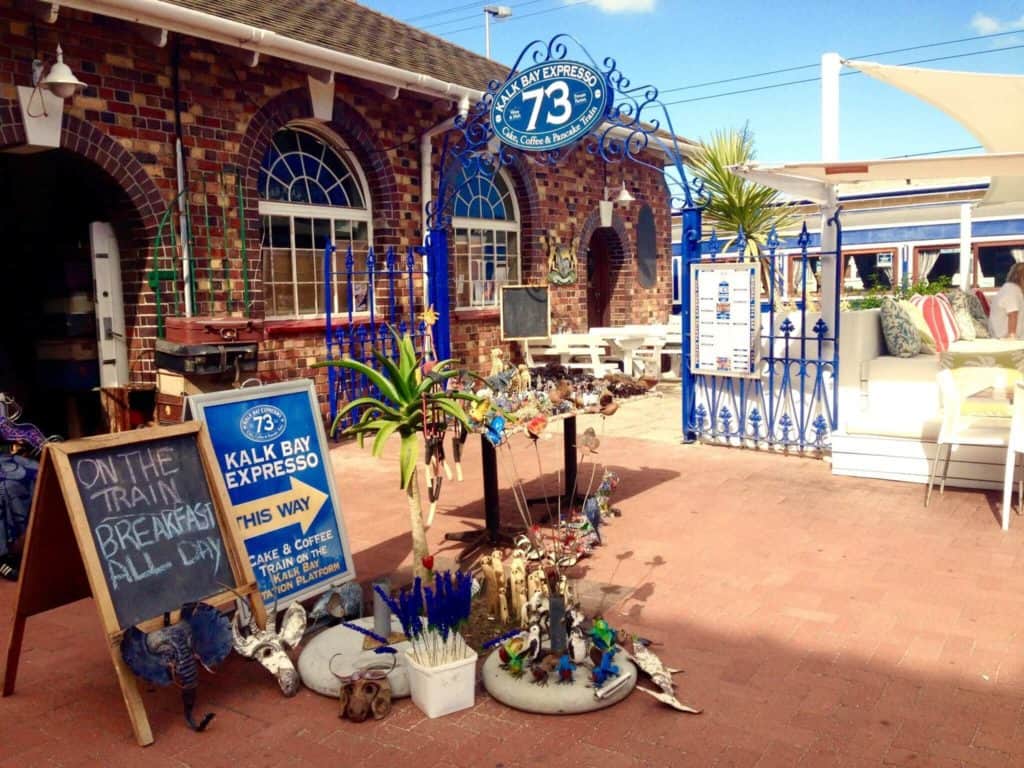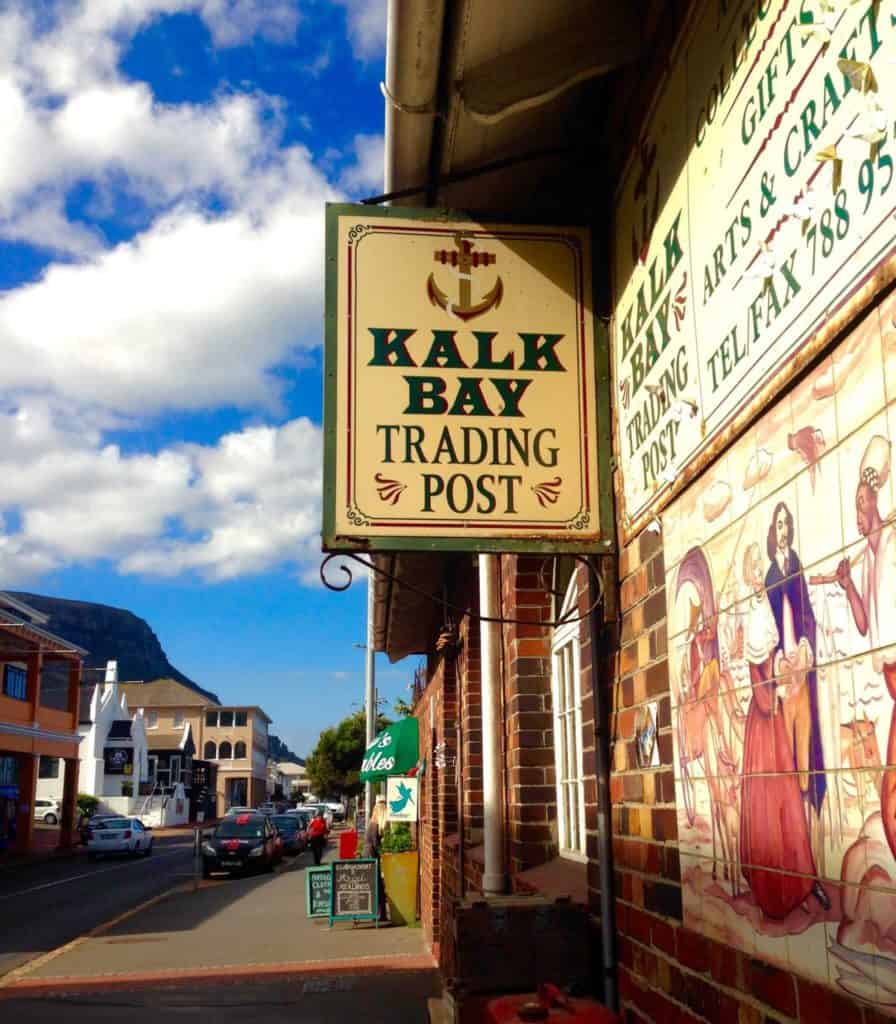 23. Lounge on Llandudno beach
Beautiful Llandudno beach is a hidden cove away from cars and shops – just sea, sand and – a large proportion of the year – beautiful weather. No one seems to know why it has a Welsh name – they're probably too busy enjoying the view.
24. Feel creative at the South African National Gallery
This gallery is about more than pretty paintings: lots of the art carries important messages about race and the life of women in South African society. One controversial exhibit entitled F*** White People had EFF (Economic Freedom Fighters; a South African radical political party) demonstrators storming the gallery to tear it down.

Clearly, it divides the masses and is undoubtedly emotive – but isn't that what art's all about?!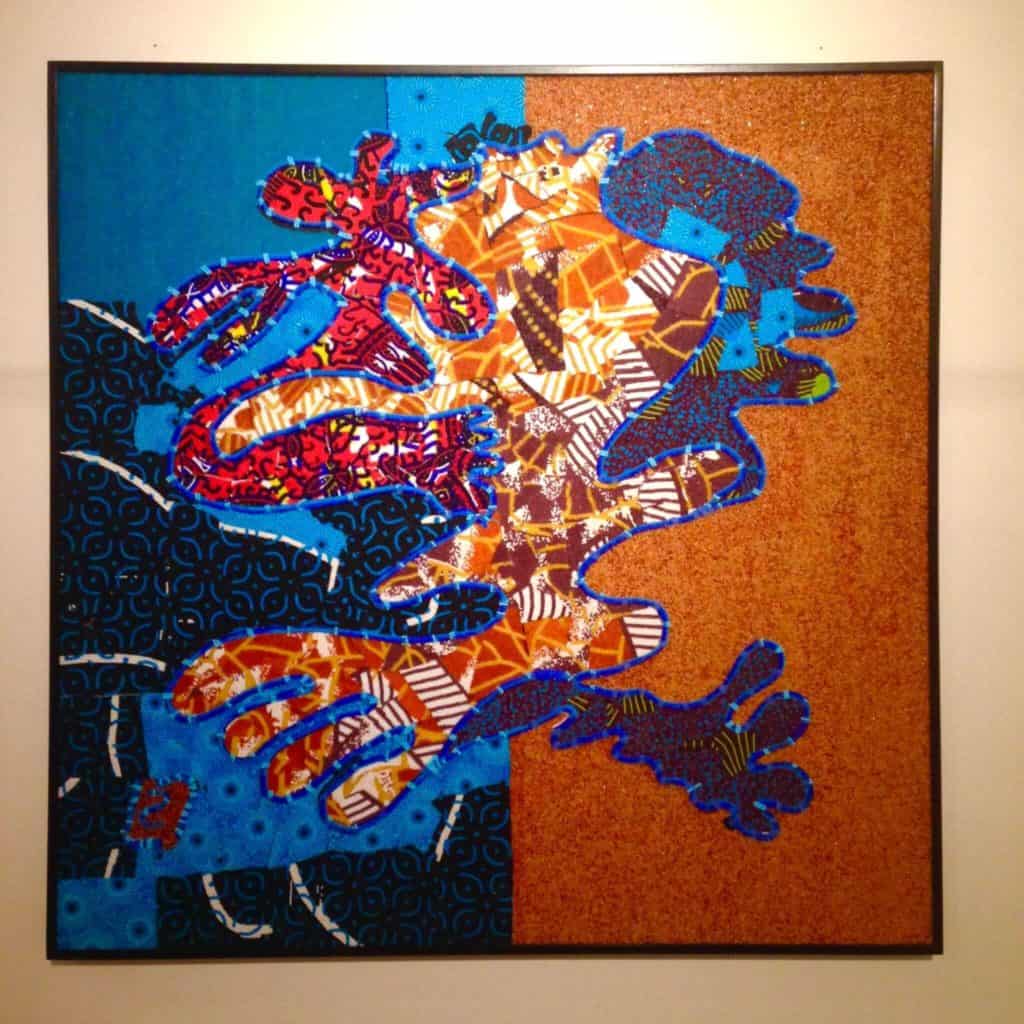 25. Learn to cook Cape Malay food
Combine Dutch invaders, the arrival of Indian, Malaysia and Indonesian slaves, and native African food and you've got a unique cuisine in South Africa with many dishes you can't find elsewhere. I took a cooking course with Cooking with Love – a must for foodies!
Read next: Cooking with Love in Bo Kaap, Cape Town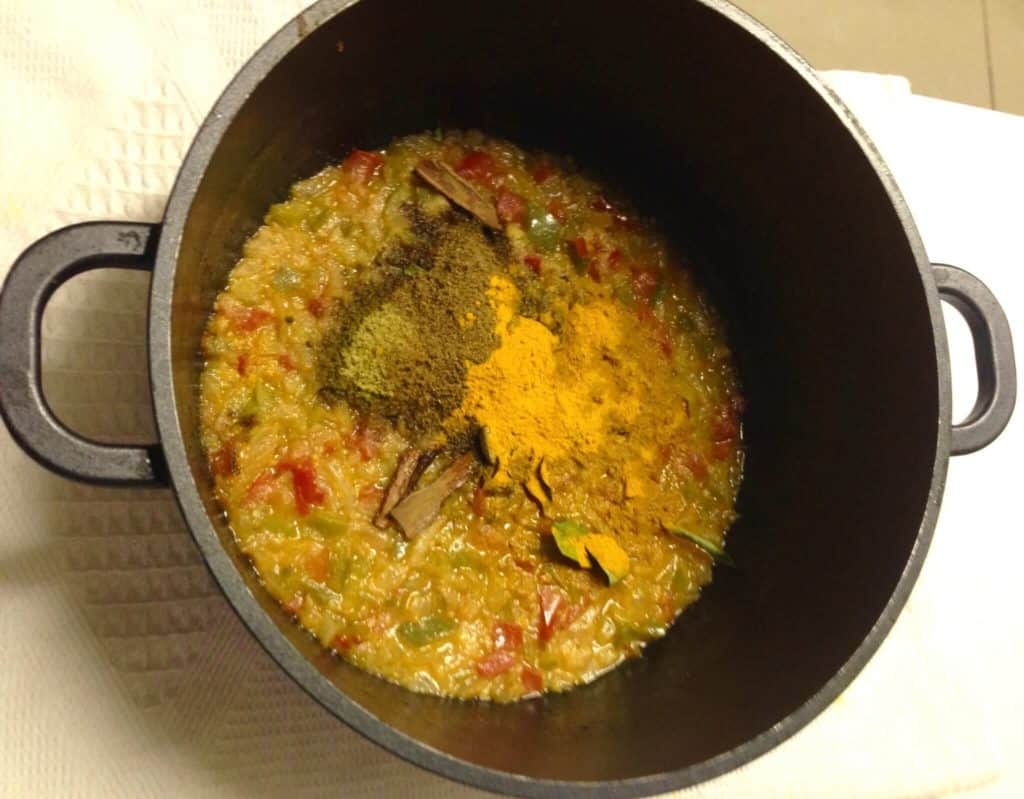 The areas
Even after a day in Cape Town, you'll hear these places be mentioned again and again. Here's a quick rundown on the main areas so you can keep up with the convo!

Long Street: the most hectic street in Cape Town packed with restaurants and bars and guarded by bouncers in the evenings. Watch your bags but also let your hair down and have a great night!

Kloof Street: This fashionable area close to town is good for sushi and other delicious dinners. Prices are a bit inflated but it's a cool place to hang out without the intense feel of Long Street.

Sea Point: an affluent and cosmopolitan district close to the sea (as the name suggests) home to lots of great brunch spots and a promenade with bikes to hire and an outdoor swimming pool.

Green Point: nearby to Sea Point, there's a similar vibe here.

V&A Waterfront: as I mentioned before, this is the most touristic and expensive area of the city but worth a visit to check out the beautiful docks and waterfront.

Hout Bay: also mentioned above, a great area for seal spotting and fish and chips by the water.

Bo Kaap: the Malay area of the city, once designated for slaves and now super desirable. Isn't it beautiful?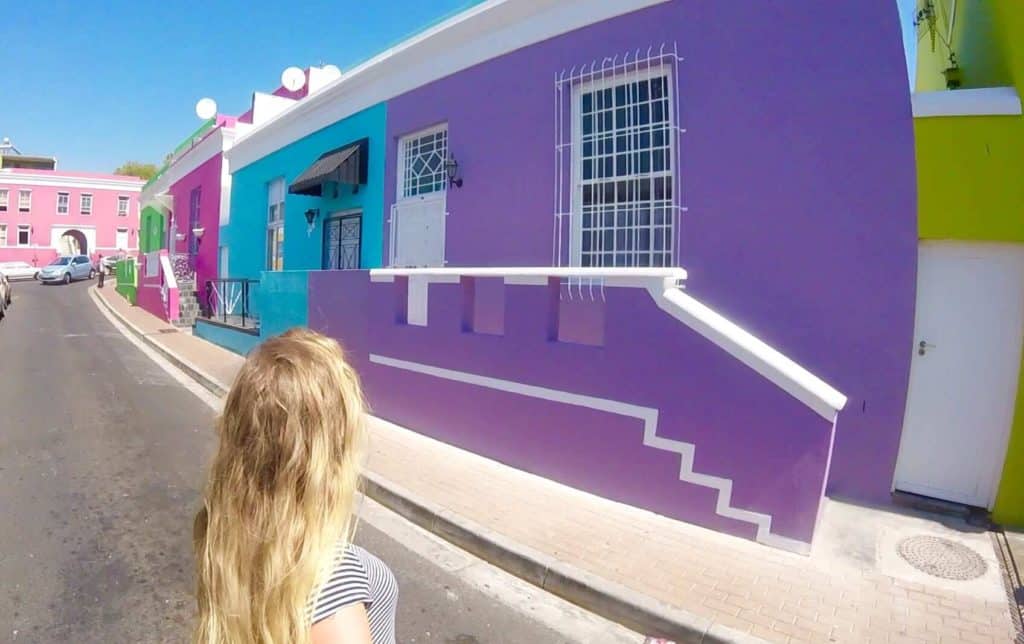 How to get around
Taxis: Uber, Uber, Uber. A ten-minute ride costs about R20 (barely over £1) so with limited public transport available, it's your cheapest and easiest way to get about. I found that using metered taxis tended to be double the price of Uber – which was still not horrendously expensive.

Public transport: The public bus, MyCiti is okay – I took it once from town to Hout Bay and it cost me R20 (£1.20) rather than R130 (£8) for an Uber, however it doesn't run that often or over that many routes. You'll find lots of areas of Cape Town completely uncovered by public transport so you'll need to get about by car or taxi.

Car hires: If you're going further afield than the city centre (such as down to Cape Point) you might want to hire your own vehicle. Car hires start from R130 (£8) a day excluding petrol meaning it's a cheap and cheerful option.
Safety
In my guide to solo travel in South Africa, I share my safety tips for Cape Town travel. While the country as a whole gets a bad rep, I was there for two months and didn't even have one bad or scary second. Saying that, plenty of travellers I met did – most common are muggings when walking at night. So eliminate that risk and DON'T walk at night – ever. Simple as that.

As I said above, Uber is insanely cheap so after dark, take a cab from the door of your accommodation to the door of the bar/restaurant – the beauty of Uber is that you don't even have to venture outside to search for a ride. There's no reason not to walk around by yourself in the daytime – I did this in most areas of the city and had no problems whatsoever.

Where to stay
I stayed in a few really cool hostels in Cape Town:
Ashanti Lodge Gardens – a huge old place with a bright and spacious bar with sofas, balconies, views of Lion's Head and Table Mountain, a pool and large gardens. Just a ten-minute walk to Long Street and just two minutes to fashionable Kloof Street. There's also another Ashanti backpackers down in Green Point and a guesthouse lodge for those who want their own bedroom. Dorms from R200 (£12 a night).

never@home, Green Point: I really loved this hostel. Admittedly a bit of a backpackers factory with tons of dorm rooms but also a friendly vibe and chilled outdoor decking area with a pool and busy bar serving some seriously good food. Dorms from R200 (£12) a night. Green Point is actually a great place to be based – just out of the busy city and with convenient access to the V&A Waterfront and fashionable Sea Point. You also have Green Point Common on your doorstep!

Once in Cape Town, Kloof Street: This place may be a bit more expensive the others with the dorms starting at R300 (£17) BUT you do get an incredible breakfast with croissants and barista coffee which is as good as you could order at any restaurant. In fact, it IS at the onsite restaurant Yours Truly which turns into a super-cool hangout for backpackers and locals alike in the evenings. Better yet, you're based on Kloof Street with the city centre just five minutes away.
What to eat in Cape Town
I already touched on how good the food is in Cape Town but I want to share with you a few South African-specific local delicacies to try while visiting.

Biltong: Dried meat doesn't sound that appealing, but holy hell, I'm so addicted to this stuff I took a full kilo home in my backpack.

Koeksisters: Sweet, syrupy baked goods. Try the sticky, golden Dutch variety coated in syrup when already cold or the doughy, brown Malay version infused with warm syrup and coated in coconut.
Bunny chow: A hollowed-out loaf of bread filled with moreish lamb, chicken or veggie curry. This dish was invented in Durban where there's a huge Indian population but is now popular in Cape Town too. SO filling!
Where to eat
This place serves delicious seafood and sushi. We paid £25 for two courses and wine which is upmarket for South Africa.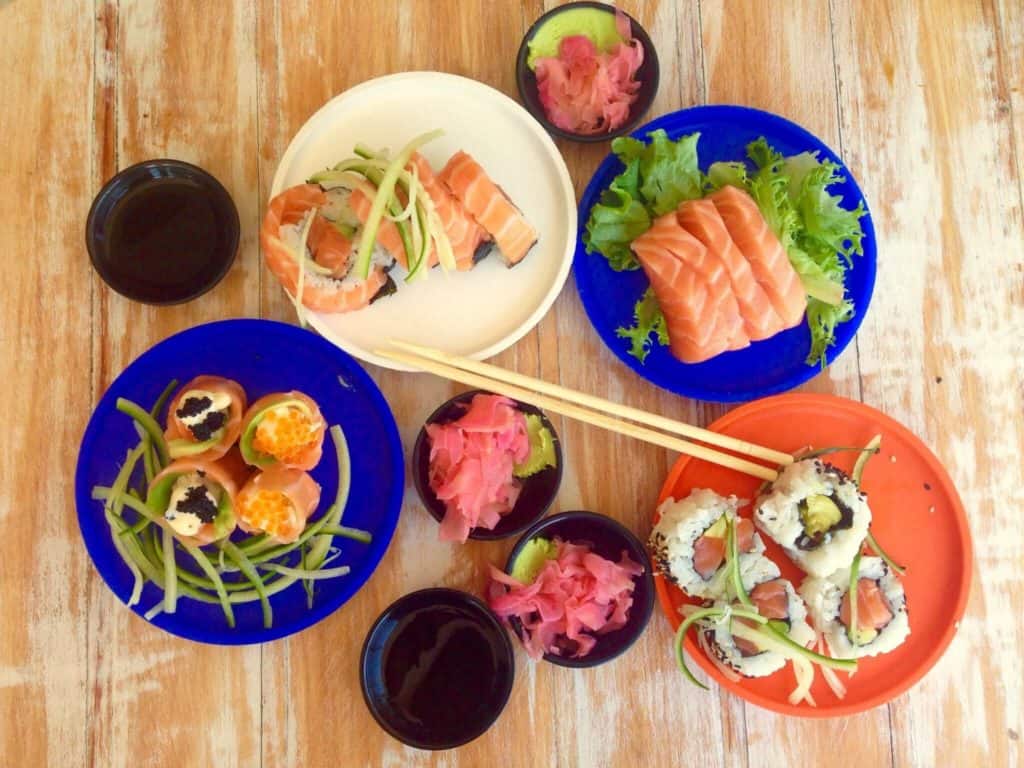 Midrange: Hussar Grill, multiple locations
Meat heaven with steaks the size of my head minus any hefty price tags.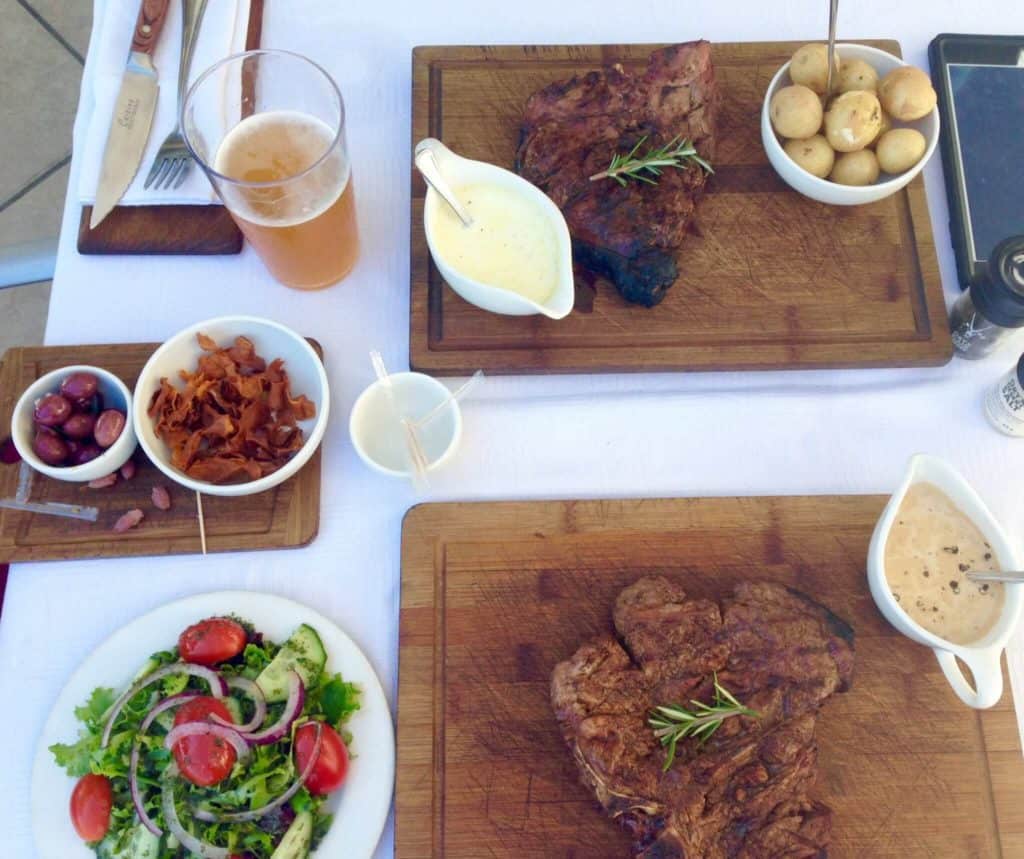 Cheap: Ocean Basket, multiple locations
I adore Ocean Basket – generous portions of seafood from £5 per main meal.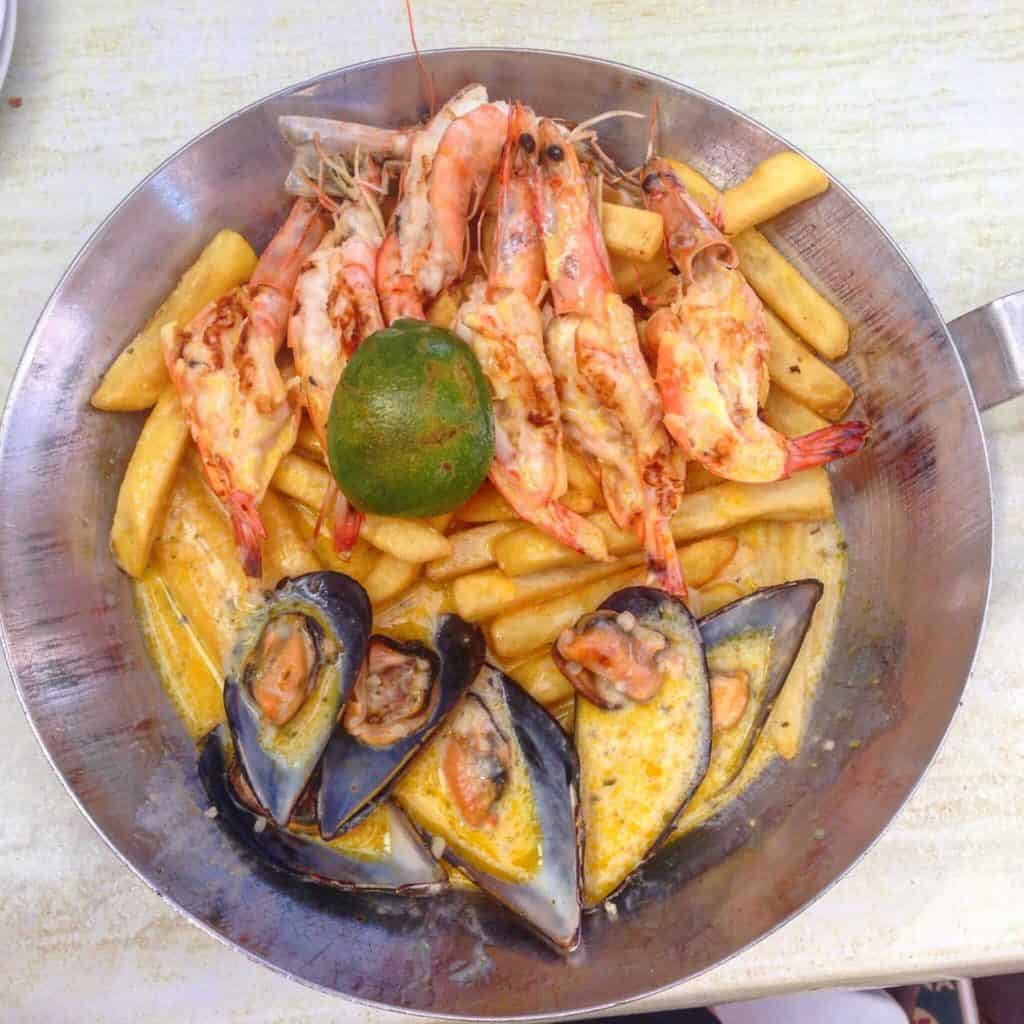 So there we go – 3000 words all about Cape Town. I hope you're feeling a bit more educated and like you're itching to book your trip (if you haven't already). Get in touch with any questions – I love nothing more than talking about this wonderful city 🙂
Thanks for reading!
If you liked it, please share it 🙂
Check out my other Cape Town & Africa posts:
See you next time for more adventures,
Rose x
Ps. Liked this ultimate guide to Cape Town? Pin it for later!