Planning 2 weeks in Vietnam or even longer? I got you covered. In this guide, I'll share my 2 week Vietnam itinerary for those travelling on annual leave.

Then, we'll get stuck into my personal preference: 1 month in Vietnam!
Vietnam itinerary – how long to spend?
I think 2 weeks in Vietnam is the bare minimum if you want to see North, Central and Southern Vietnam. If you have less time than this, I'd suggest sticking to one part of Vietnam and doing it properly, for example North Vietnam where the attractions are close(ish) to one another.

If you have a month in Vietnam, fantastic! You can see more of Vietnam without feeling rushed.

If you have anywhere between 2 weeks and 1 month in Vietnam, follow my Vietnam 2 week itinerary below and add extra days wherever you fancy OR add in a couple of stops from my 1 month Vietnam itinerary.
How much does 2 weeks in Vietnam cost?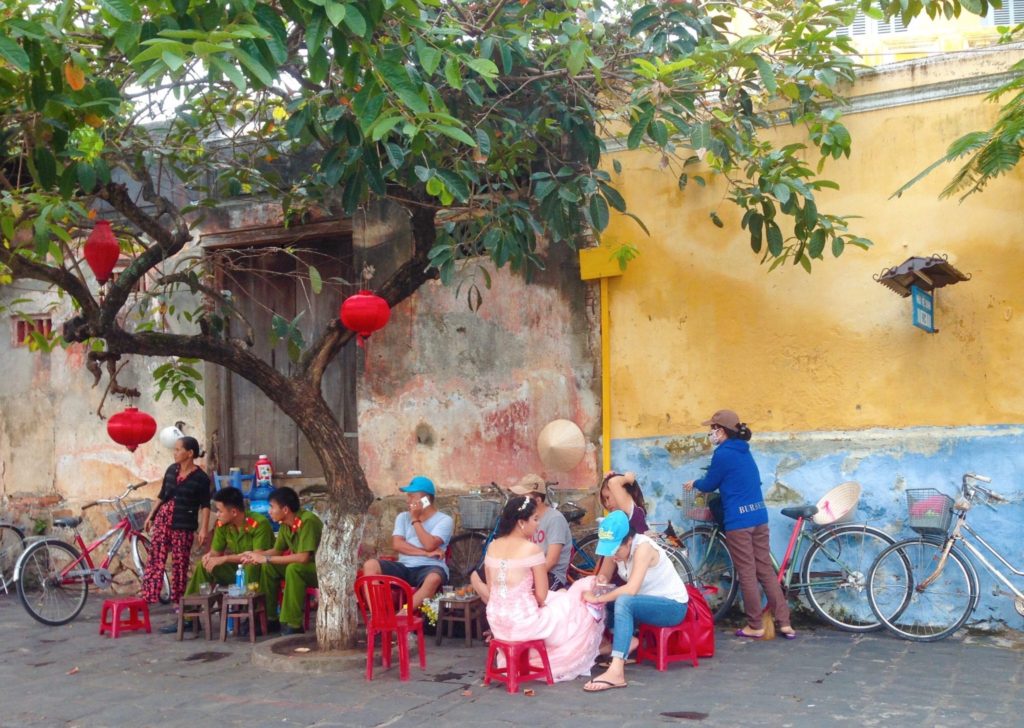 How to get around Vietnam
It may be dull but getting from A to B is crucial to any trip…

Bus – for backpackers on a budget, you can catch sleeper buses. These are fairly comfy with individual bunks, although you may struggle if you have long legs! You can purchase multi-ticket books in local tour agencies in Hanoi or Saigon then phone up to reserve seats a day in advance of travel.

Alternatively, use 12GoAsia to book and compare the prices of buses, trains and flights.
Train – take trains for the scenic route, especially around Hue and Hoi An. Train journeys can be booked on 12GoAsia and are pretty cheap: usually less than $10 for a few hours. For longer sleeper trains, use GetYourGuide to book journeys, for example the Hanoi to Sapa train.

Flights – internal flights in Vietnam can be a good option. I paid $70 to fly from Saigon to Hoi An which took around an hour and saved me two night bus journeys. If you're going a long distance and not making stops in between, they're a no-brainer.
Motorbike – this is also a popular option. Some people take one the whole way up the country but the most popular section is along the Hai Van Pass between Hue and Hoi An. You can drive yourself or go aboard a guide's bike (though this will obviously be more costly).
Visas
It varies for different countries so check your visa requirements and restrictions before arriving. I'd recommend at least a month in Vietnam purely due to the volume of things to see and do! Use iVisa to see your visa options depending on your nationality.
What's great about Vietnam?
Aside from the food, people, scenery and culture, I love how easy it is to travel Vietnam. Yes, there's a well-developed tourist infrastructure with lots of hostels, public transport and tour agencies. But it's also the shape of Vietnam!

Because Vietnam is so long and thin, you travel in one direction without needing to go back on yourself. There's a clearly defined backpack route, it's easy to decide where to go next, and you'll even see the same faces along the way. It couldn't be easier!
Days 1-2 – Hanoi
Days 3-4 – Ha Long Bay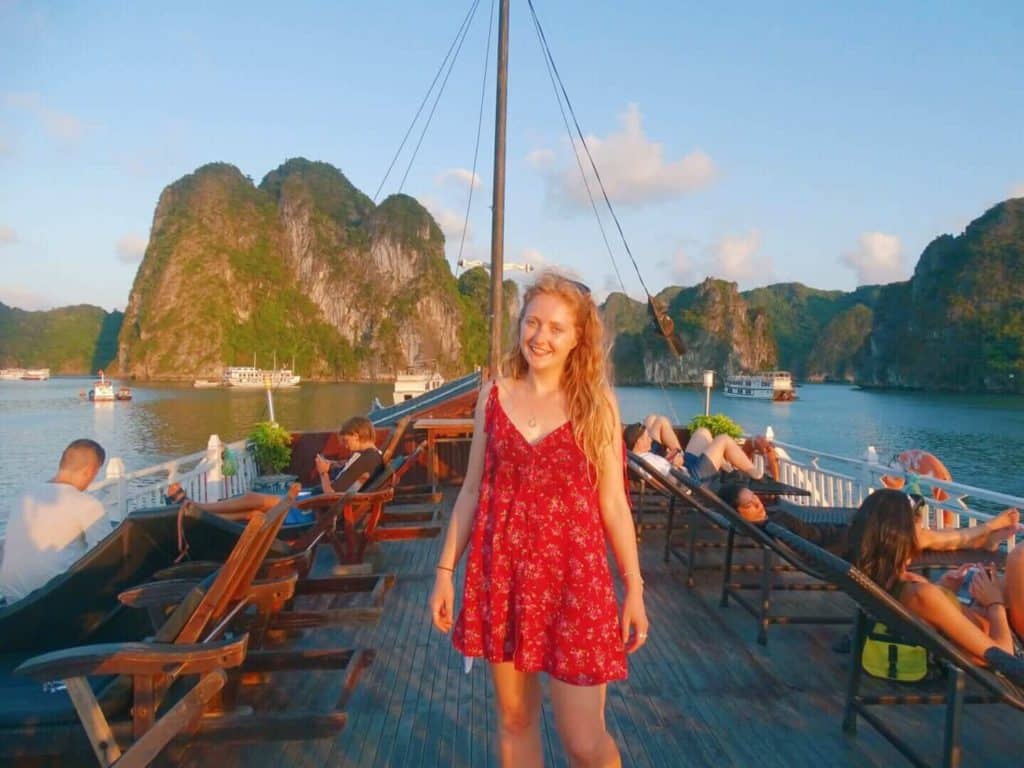 The weird and wonderful cliff formations at Ha Long Bay make the region a UNESCO World Heritage Centre. There are beaches, caves and islands to explore while spending a couple of days cruising through the region by boat.

If you have two weeks in Vietnam, you can take a quick 2 day trip to Ha Long Bay, travelling there on day three and back to Hanoi on the afternoon of day four. You'll spend the night sleeping in a cosy cabin on your cruise boat.
Possible alteration: If you have time, consider spending an extra day and night in Ha Long. You'll spend longer cruising deeper into the Bay and stay overnight on gorgeous Cat Ba, the largest island. To do this, spend a day less in Hoi An later on.
Days 5-6 – Sapa
Days 7-10 – Hoi An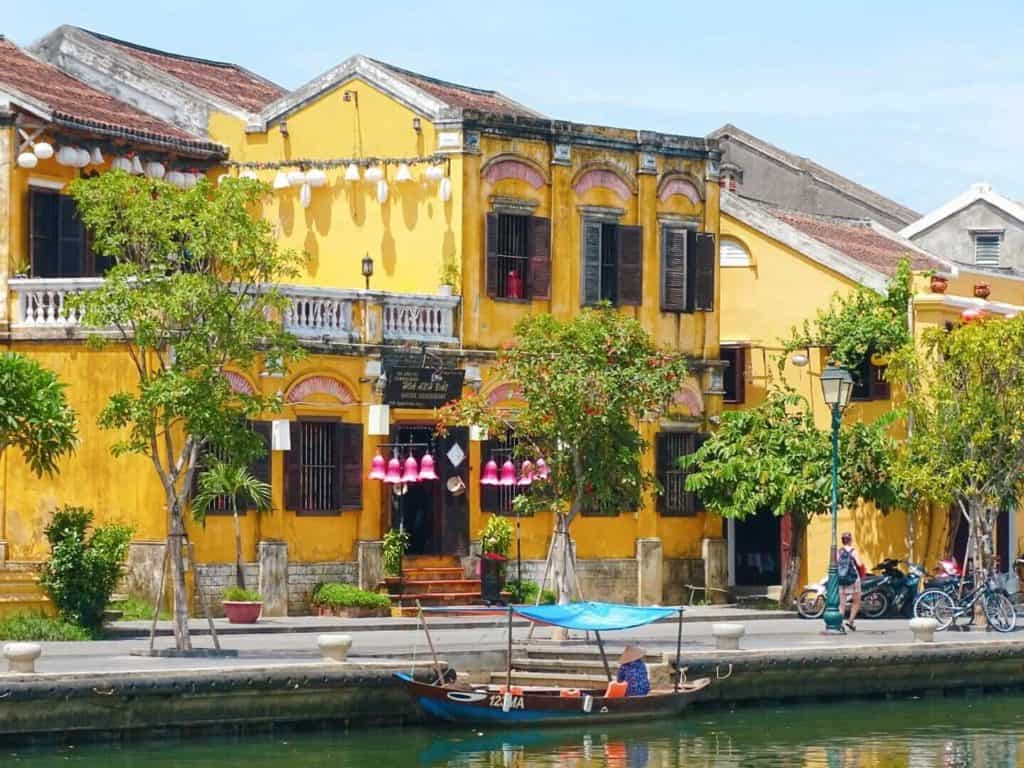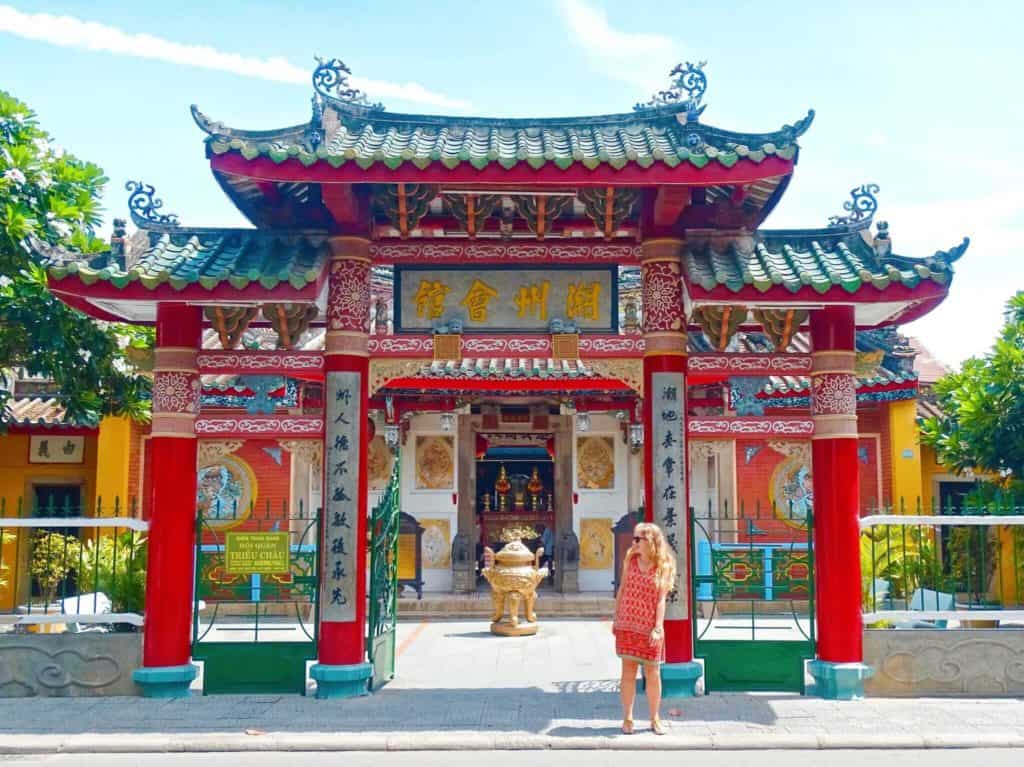 Where to stay in Hoi An
Hostels: Hoi An Backpackers (visit for the breakfast buffet and pool) // Little Leo Homestay and Hostel (a cosier, quieter hostel).

Hotels: Hoi An Life Homestay ($12 a night) // Greenlife Villa (boutique suites from $20 a night) // Tan Thanh Garden Homestay beside the beach and my favourite Hoi An coffee shop ($35 a night).

Browse all Hoi An hotels and Hoi An hostels.
Days 12-14 – Ho Chi Minh/Saigon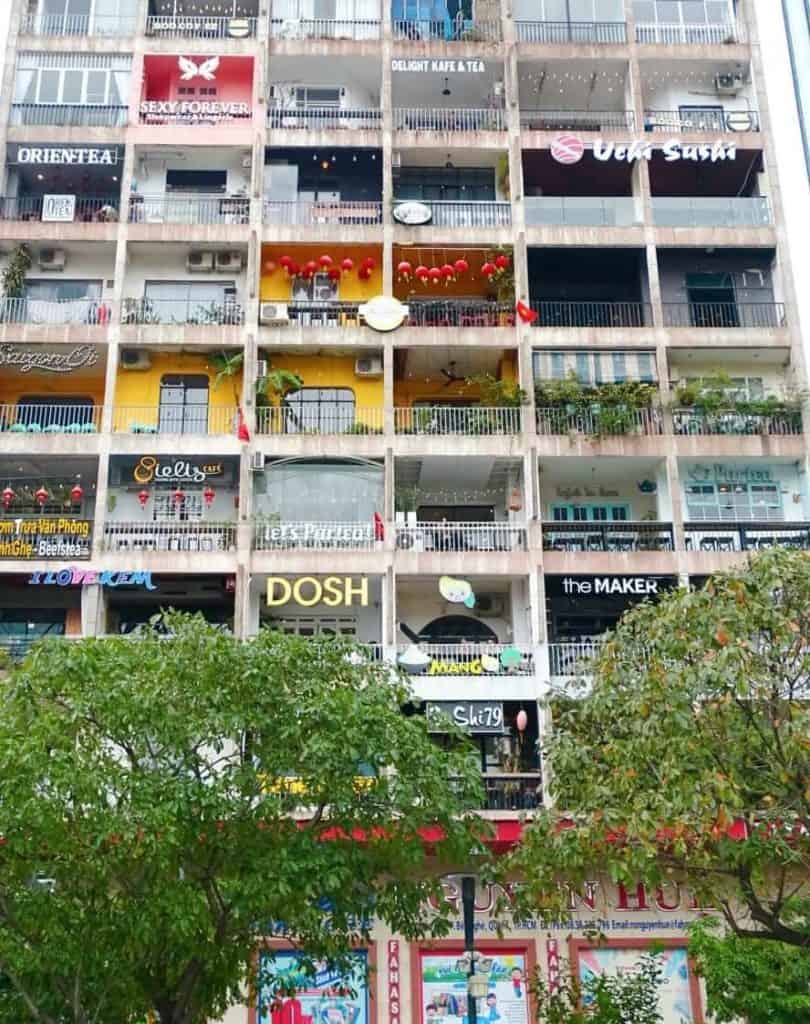 Getting to Saigon from Hoi An: While I don't recommend flying internally for environmental reasons, if you just have 2 weeks in Vietnam, you'll probably need to. A flight between Hoi An and Saigon takes just an hour.

If you travel by bus, you're in for a long night bus departing in Hoi An then a night's stopover in Nha Trang, a city in Vietnam that I don't especially love. Basically, it will take you two days!
Days 1-3 – Hanoi. As above. Follow my 3 day Hanoi itinerary.

Days 4-6 – Ha Long Bay. As above. With an extra night in Ha Long, you can take a cruise with 1 night on the boat and 1 night on Cat Ba Island.

Days 7-9 – Sapa. As above. Catch a night bus from Hanoi the night you return from Ha Long Bay or spend night 6 in Hanoi and travel to Sapa the next day.
Days 10-11 – Ninh Binh. See below.

Days 12-14 – Phong Nha National Park. See below

Days 15-17 – Hue. See below

Day 18 – the Hai Van Pass. See below.

Days 19-21 – Hoi An. As above.

Day 22 – Nha Trang. See below.

Days 23-25 – Da Lat. See below.

Days 26-27 – Mui Ne. See below.

Days 27-30 – Saigon. As above.
Ninh Binh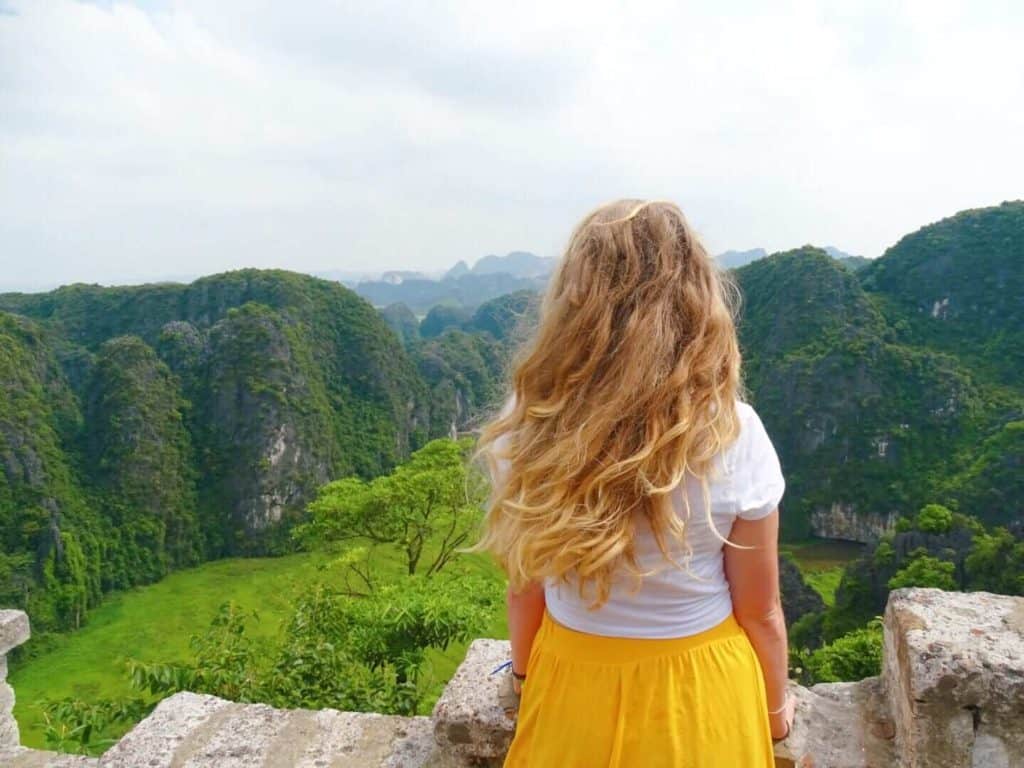 Somewhere I'd recommend including in an extended Vietnam itinerary is Ninh Binh, a town and countryside region a couple of hours south of Hanoi.

'Ha Long Bay on land' is the perfect stop if the craggy, rock formations of Ha Long leave you feeling inspired. Ninh Binh town isn't particularly captivating so use it as a base and get stuck into the countryside.
Things to do in Ninh Binh: Hop on a wooden boat where a local woman will row you with her feet past impressive 'Tam Coc' (a set of cliff formations translating as 'three caves'), visit Bich Dong Pagoda and climb to the Mau Caves Viewpoint.
Read next: How to spend a day in Ninh Binh, Vietnam
How to visit: Book a 2.5-hour bus from Hanoi to Ninh Binh to visit Ninh Binh independently. When you arrive, hire a scooter (or a scooter with driver if you're not comfortable driving) to explore the region.

If you're short on time, take a Ninh Binh day tour from Hanoi.

Where to stay in Ninh Binh: Hoa Lu Family Stay based in town (dorms for $4, private rooms for $11) // Trang An Eco Homestay based in the stunning countryside.
Phong Nha National Park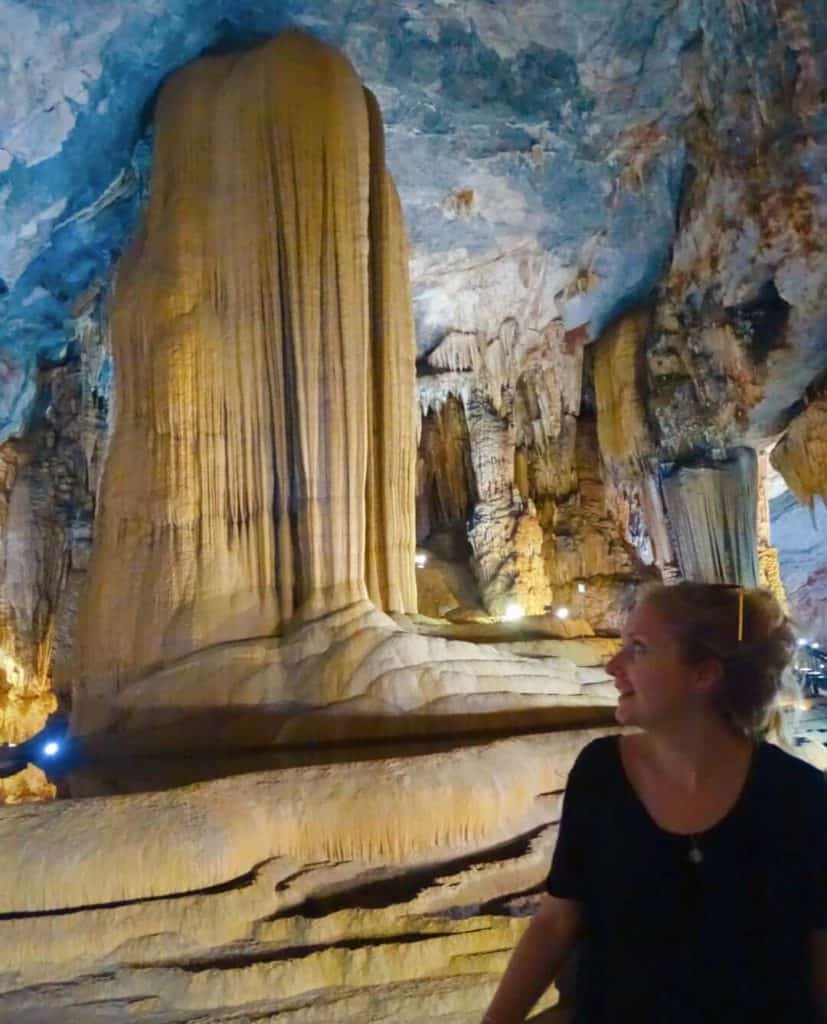 A perk of spending a month in Vietnam is getting off-the-beaten-track and discovering the vast Vietnamese countryside and warren of underground caves.

While the world's largest cave is in Phong Nha, visiting is near impossible without a team of porters, two weeks and £3,000. Luckily, there are plenty of incredible cave sites within the park you can visit with ease.
Read next: A day exploring Phong Nha National Park
Where to stay in Phong Nha: There's a small town at the heart of the national park also called Phong Nha. Stay at Funny Monkeys Homestay ($15 a night) with beautiful river views.

Getting to Phong Nha: It's easiest to reach Phong Nha by bus as all the local companies drop on the doorstep of Phong Nha town. Unfortunately, this is at 4am if coming from Hanoi or Ninh Binh but most hostels are a minute's walk away and will let you check in then. A train to or from Dong Hoi station is an option but gets you in a 45-minute taxi ride away from Phong Nha.

Since some of the caves are far apart in the countryside, it's best to book a caves day tour in Phong Nha town.
Hue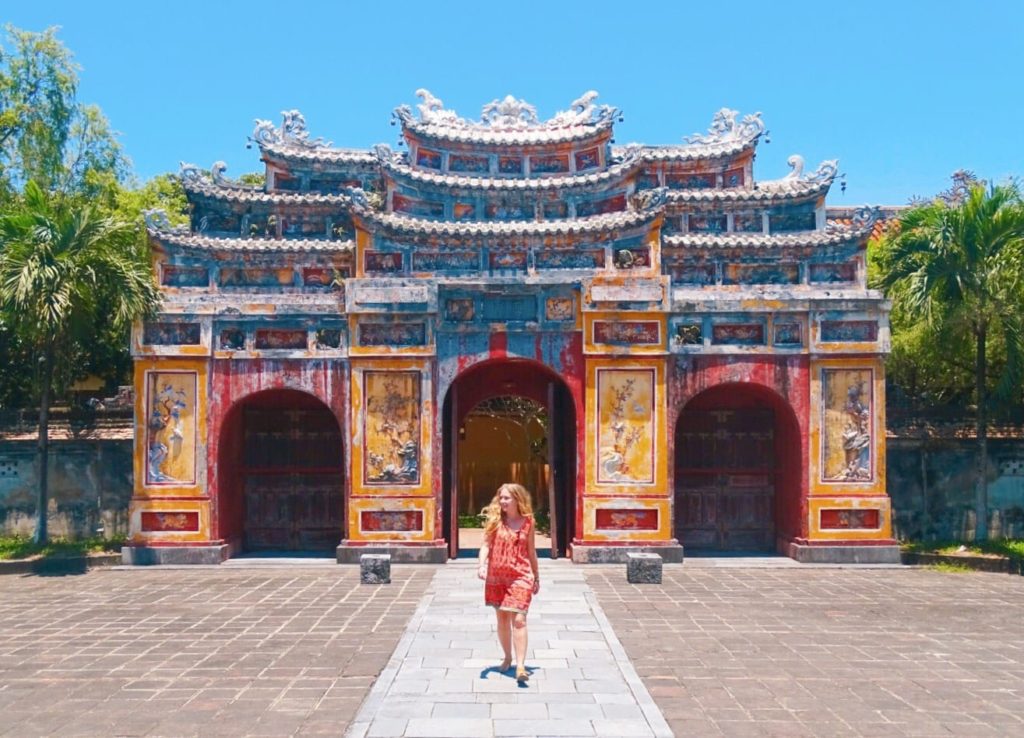 Hue is Vietnam's temple capital. Explore the walled fortress, the Imperial City, largely destroyed during the War but since restored and now as majestic as its heyday.
Many people visit the Citadel and leave Hue but I liked spending 2 days in Hue, touring the countryside and discovering elaborate tombs and temples.

Getting to Hue: Catch a bus or train from Hanoi, Ninh Binh or Phong Nha.

Where to stay in Hue: Splash out at Hue Ecolodge, a bargain at $35 a night with luxury rooms and swimming pool access. For accommodation in town, stay at Stop and Go Boutique Homestay Hue ($13 a night).
Things to do in Hue: Tour the Citadel to see the Forbidden City and the royal gardens. Since there's no public transport or taxis available around the countryside, hire a scooter or book a Hue day tour to visit The Royal Temple of Tu Duc, Tu Hieu Pagoda, The Tomb of Khai Dinh and Minh Mang Tomb.

For a quirky adventure, break into Hue Abandoned Waterpark!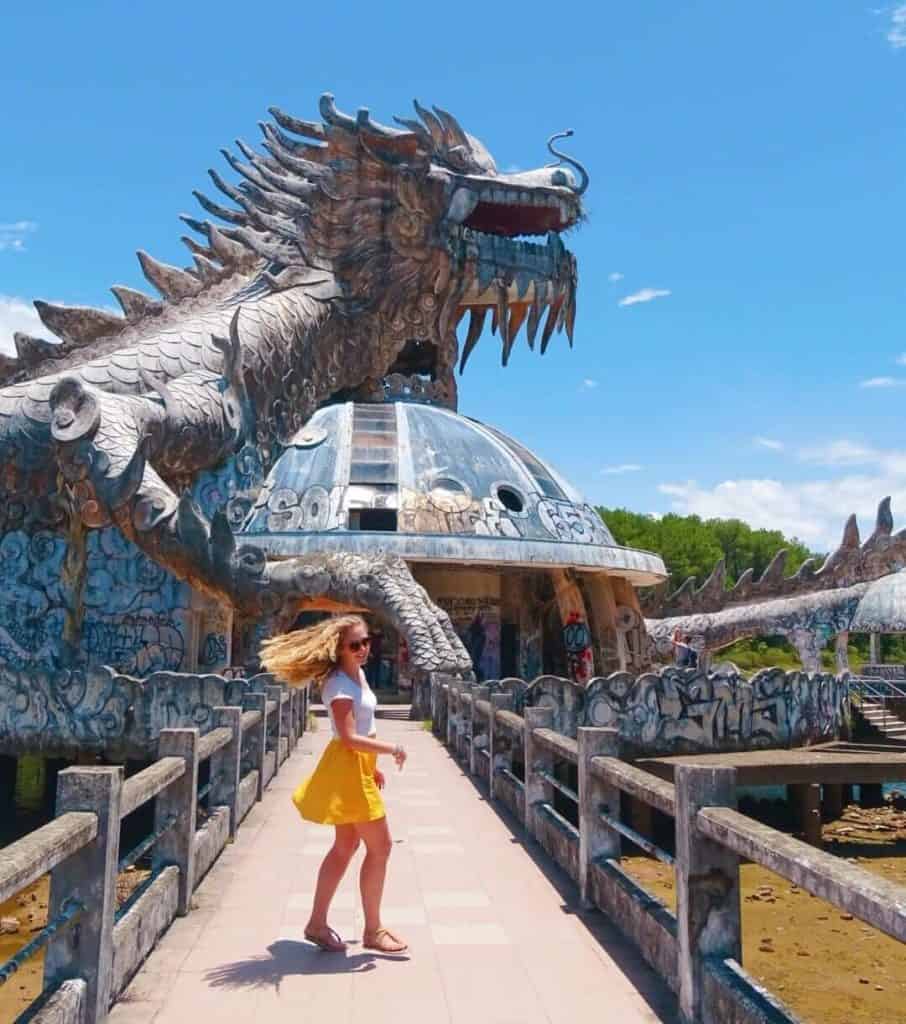 This is quite the contrast to the intricate, ancient temples of Hue. Despite high hopes for this would-be tourist attraction, it was abandoned before opening. A huge dragon statue rears above an empty aquarium, perched upon a lake once teeming with live crocodiles.

The 'official' line is that you can't go inside the Abandoned Waterpark. However, savvy backpackers make their way inside daily, bribing the security guard or trekking through the undergrowth from the road.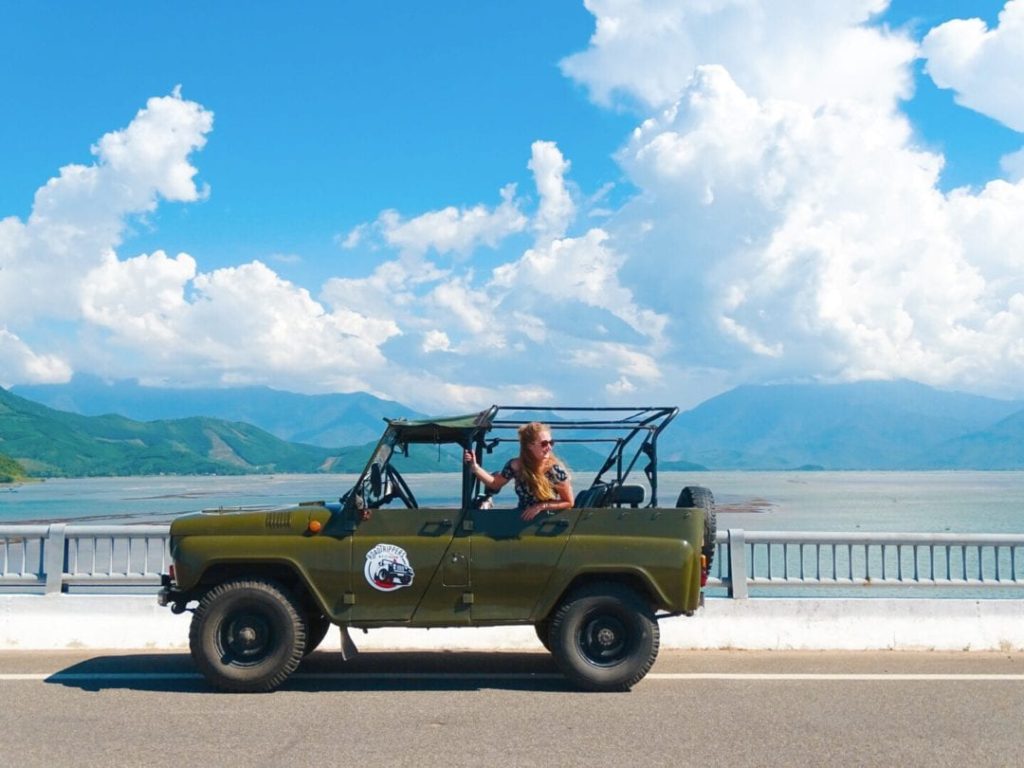 While I often associate Vietnam with misty rice terraces and mountainous cliffs, I rarely think of sweeping coastal views and empty beaches. But that's exactly what you get when driving the Hai Van Pass!

Stops to make if coming from Hue to Hoi An include An Bang Cemetery, Dam Cau Hai (Salt Lake), Cảnh Dương Bay and Lập An Lagoon.

You can end the day by staying overnight in Da Nang, one of the fastest-growing cities in Vietnam or continue further to quaint but touristic Hoi An. Many companies will transfer your luggage if you're travelling by scooter.
Nha Trang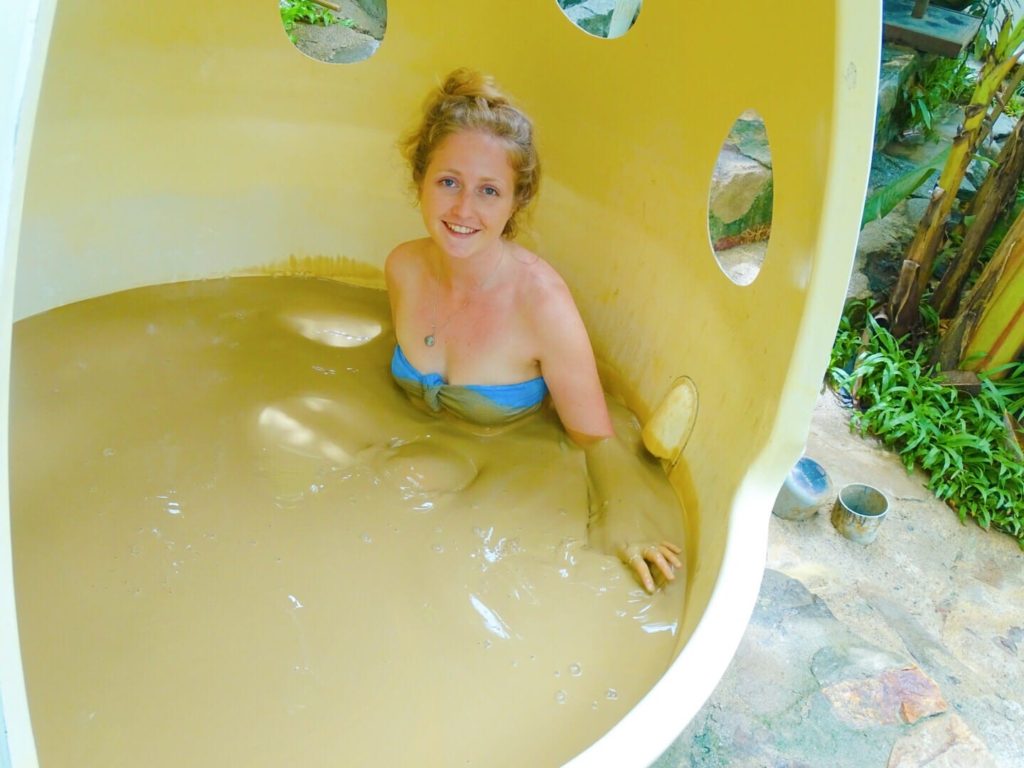 Da Lat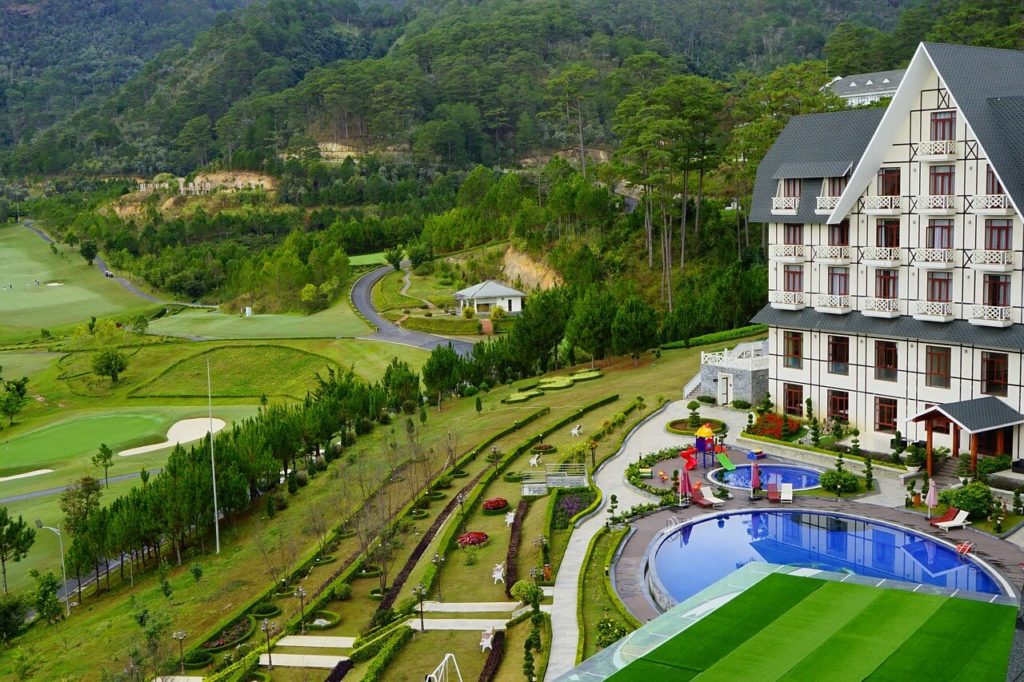 This green countryside paradise is a popular spot for an extended Vietnam itinerary. Set up in the mountains, the climate's cool and the pace of life is slow.

Things to do: Take a countryside tour to see coffee plantations and waterfalls. Canyoning is also a popular activity for daredevils. Don't miss the Crazy House, a modern art residence that may remind you of Gaudi's work or Alice in Wonderland!

Spend one day in Da Lat to explore the countryside and another if you want to go canyoning.

Getting there: Catch a four-hour train or bus from Nha Trang.
Mui Ne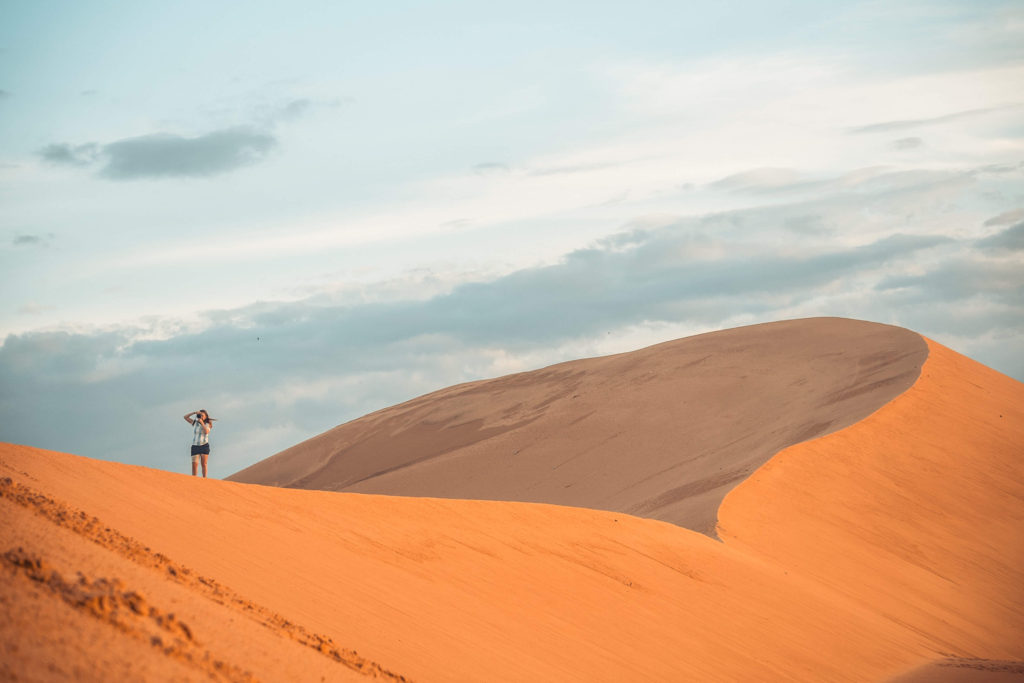 Mui Ne is a beach town most famous for sandboarding, though surfing and water sports can be practiced, too. Whilst travelling down the coast Mui Ne is a good spot for sporty types, as well as those in need of relaxation.

Things to do: Set an early alarm to beat the heat and see sunrise over the dunes (or sunset if you're not an early bird). The other option is sand sports.

Getting there: A four-hour bus from Nha Trang or a five-hour bus from Ho Chi Minh.
Spend a night on the Mekong Delta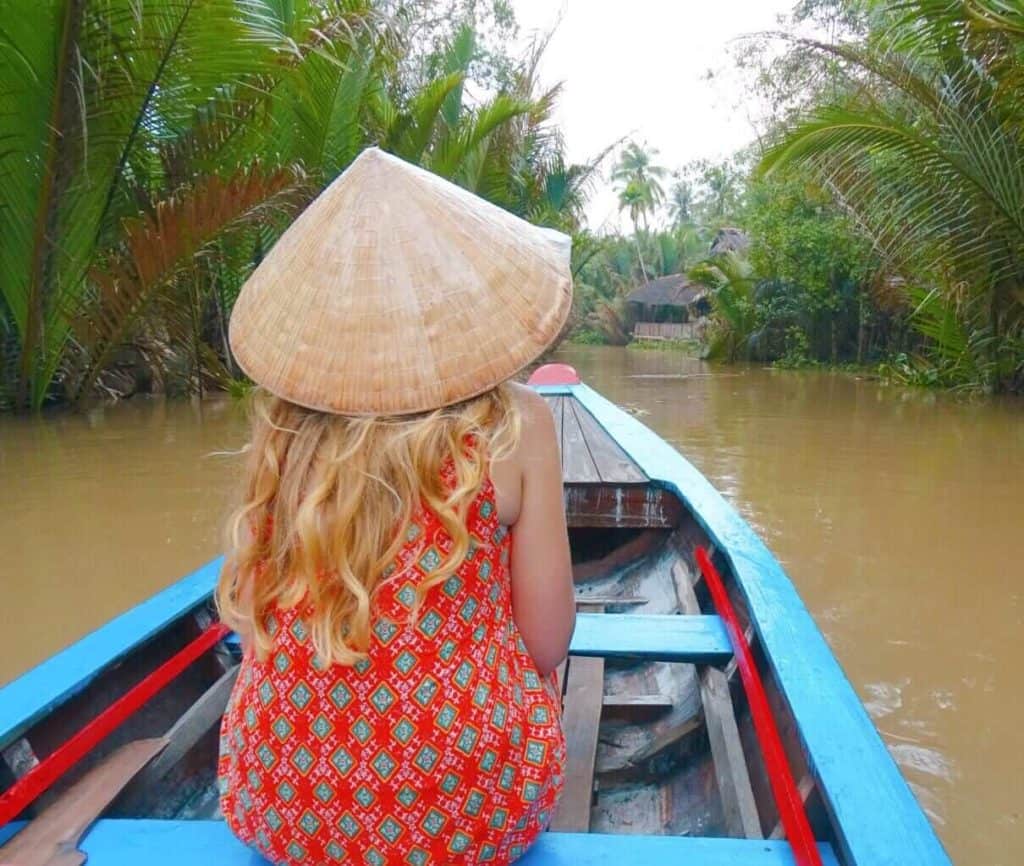 Even during a short trip, there's time for a day trip to the Mekong from Saigon. If you have more time, why not spend two days a night?

As well as seeing how locals use the Mekong for transportation, you'll visit some of Asia's largest floating markets. Here, shops on stilts and merchants in boats dole out fruit, souvenirs and more. Take a 2 day trip or better, one including Cai Rang floating village.
Those travelling to Cambodia next can take a tour from Saigon to Phnom Penh, stopping along the way! I had a great time doing this a few years ago.
Phu Quoc Island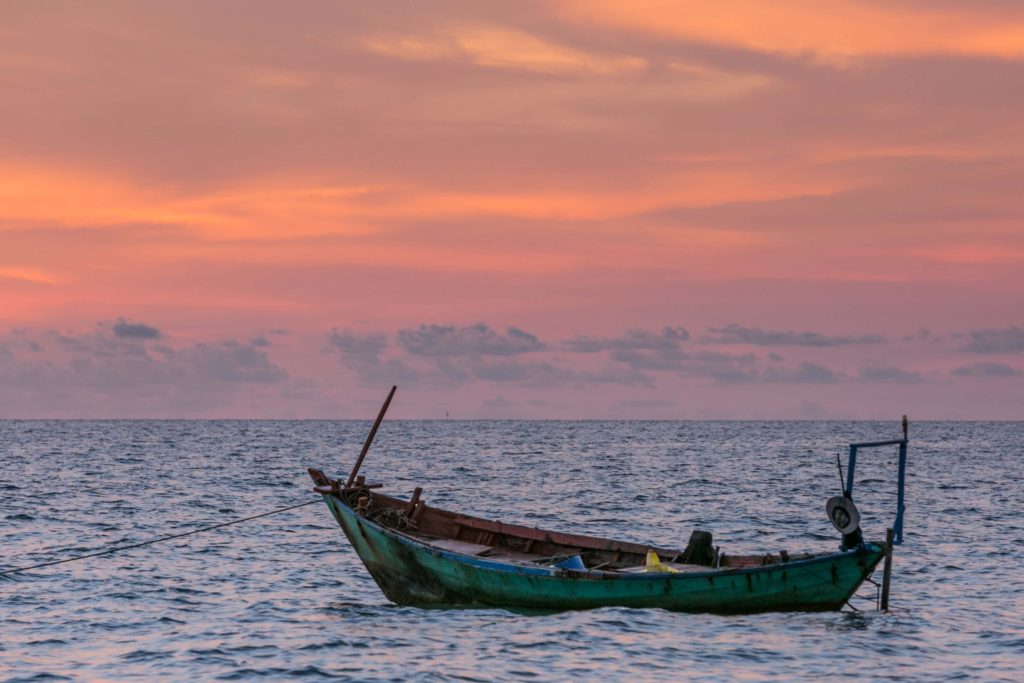 In Phu Quoc, you get that real holiday vibe: white sand, boat trips and massages on the beach that won't set you back more than 90,000 VND (£3). However, I've heard it's starting to get much more touristic with lots of golf resorts popping up…
Things to do: Lie on the beach or visit Dinh Cau Night Market for fresh seafood. You'll find everything from lobsters to crabs and even sea snails if you're feeling adventurous.
Getting there: Flights from Ho Chi Minh start at $20 each way and take under an hour. Tag it onto the end of this itinerary for 1 month in Vietnam.

Where to stay in Phu Quoc: For beautiful river views and $10 rooms, stay at The River Mouth.
Quy Nhon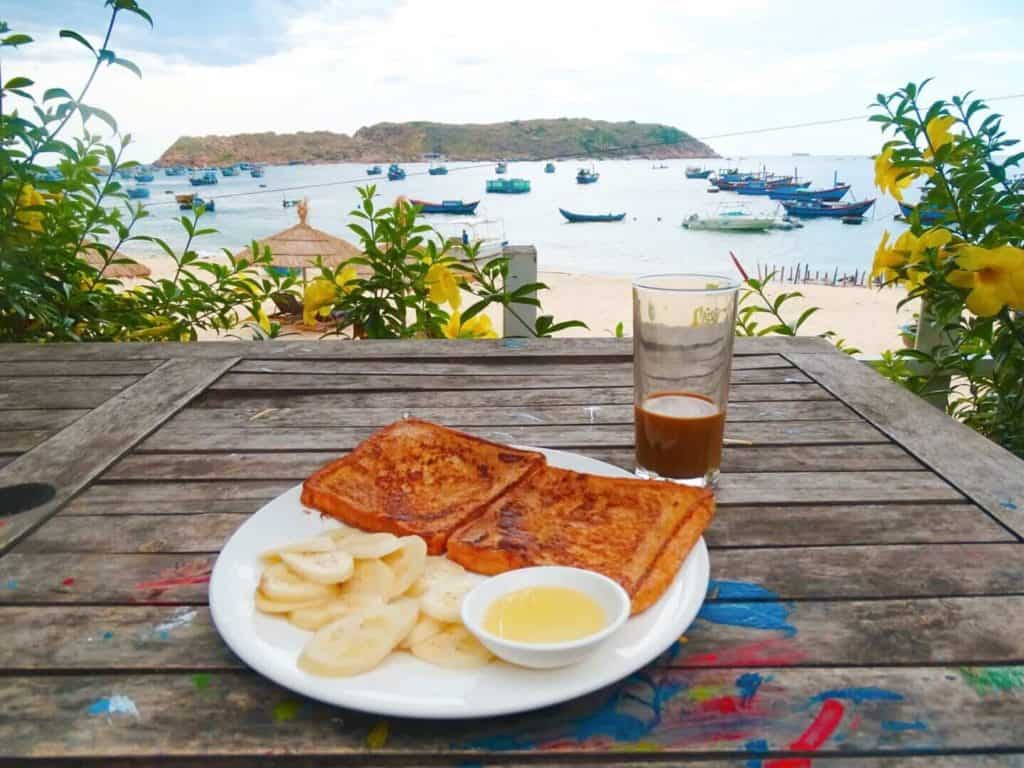 If you're looking for a tourist beach break, don't go to Quy Nhon! This beach town is a real hidden gem in Vietnam.

There aren't any big hotels or tour companies around and you won't find it included in many Vietnam itineraries. For that reason, it's one of my favourite places for escaping the crowds and seeing local life.

Come 5pm, the whole town seems to come down to the beach to relax and play football. It's a special spot!

Getting to Quy Nhon: It's a 7-hour bus from Hoi An in Central Vietnam.

Where to stay in Quy Nhon: Nhon Hai Beach Hostel.
What to eat in Vietnam
Fresh spring rolls: Also known as 'summer rolls' these are sheets of rice paper rolled with fresh ingredients. Pork, shrimp, rice noodles, lettuce and cucumber make them so healthy and tasty.
Banh mi: Freshly baked baguettes stuffed with a choice of ingredients. Eat them with meat pate, pork floss (nicer than it sounds), cucumber and more. Don't miss my guide to the best banh mi in Vietnam!
Com tam: Pork glazed with a sweet and sticky sauce, served with rice and a gooey fried egg. I can't get enough.
Vietnamese beer is probably the cheapest in the world. If you order the bia hoi ('fresh beer' which is brewed on-site) pints begin in the vicinity of 10p.

Read my food guides to Hanoi, Hoi An, Saigon and my egg coffee Hanoi guide!
Customs, language and safety
Vietnam isn't a place where you'll need to be especially conservative so shorts and t-shirts will do fine apart from when you visit temples. Here you should cover your knees and shoulders.
The Vietnamese are so incredibly kind and friendly. Around Hanoi coffee shops and lakefront, you're bound to pick up some new friends keen to practice their English. Chat with them – they'll love it, and probably offer to show you around.
Violent crime is basically nonexistent. But bag and phone snatchings in Ho Chi Minh and Hanoi occasionally occur. In Hoi An, be careful of the unofficial motorbike drivers who hang around the bars at night – get a licensed taxi instead.
Learn some Vietnamese phrases
Cam Un – thank you
Chao ban – hello
Tam biet – goodbye.