This post may contain affiliate links to things like tours, hotels, Amazon associates and products. These help me earn a small commission at no additional charge to you.
Looking to escape the city but not sure how to get to Doi Inthanon National Park from Chiang Mai? Let me help you out!
Thailand fan? Check out my fun facts about Thailand.
If you haven't heard of Doi Inthanon already, this National Park is built around the mountain of the same name. The mountain is actually part of the Himalayas which stretch all the way from Nepal to Thailand, but a visit to Doi Inthanon is a lot easier than making your way up Everest.

Doi Inthanon is a must for your Chiang Mai itinerary. In this guide, I'll run through the different options for getting to Doi Inthanon from Chiang Mai, as well as the best things to see and do there. I'll also discuss how to visit Doi Inthanon by public transport.
CHIANG MAI ESSENTIALS

Accommodation – Booking.com / Hostelworld

Getting there – flight / bus / train. Book using 12Go

Activities: GetYourGuide

Food tours: A Chef's Tour

Guide book: Lonely Planet Thailand

Airport transfers: Klook
How to get to Doi Inthanon National Park from Chiang Mai
When I first arrived in Northern Thailand I wondered how to get to Doi Inthanon from Chiang Mai. You have a couple of options which include:
Taking a day tour (30 USD). This is the easiest and most covenient option. Book your tour here.
Hiring a car or scooter – definitely not recommended for beginners, it's a long and windy road to the top!
Taking a yellow songthaew (share taxi) for around 140 baht each way. You'll need to change songthaews in Chom Thong.
Hire a private driver for the day (around 90 USD).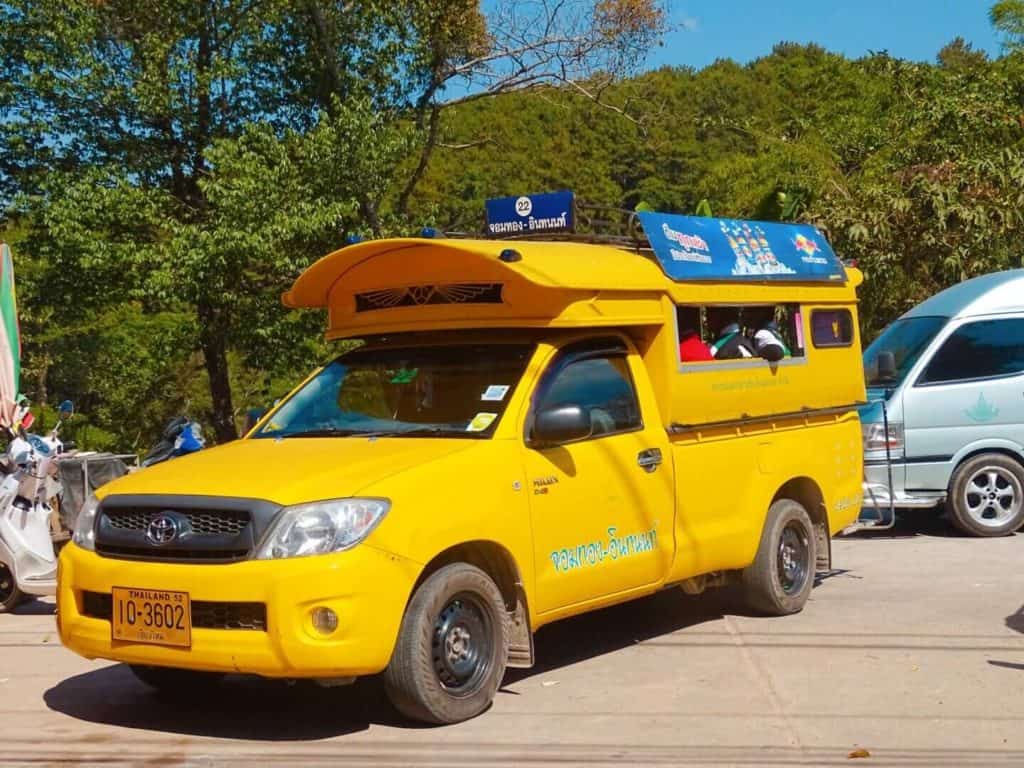 Browse Doi Inthanon tours & activities with GetYourGuide…
Doi Inthanon by public transport (songthaew): These leave from Pratu Gate in the south of the Old City. It's easy to differentiate these songthaews from the regular ones that roam the city because these are red whereas the Doi Inthanon ones are yellow. Find the songthaew destinated for Chom Thong. When you get here, change to a different one destined for Doi Inthanon. The journey will take 2-3 hours.

Note that visiting Doi Inthanon by public transport won't take you to the main temples and only a few of the waterfalls.

Day tour: I took a tour. Unless you're in a group of more than three, this is cheaper than hiring a private driver – and includes lunch. We departed Chiang Mai at 9am and arrived back at 4pm, full of facts and tom yum soup (both equally important). Book your day tour here.
Related read: Asia backpacking advice based on 2 years' experience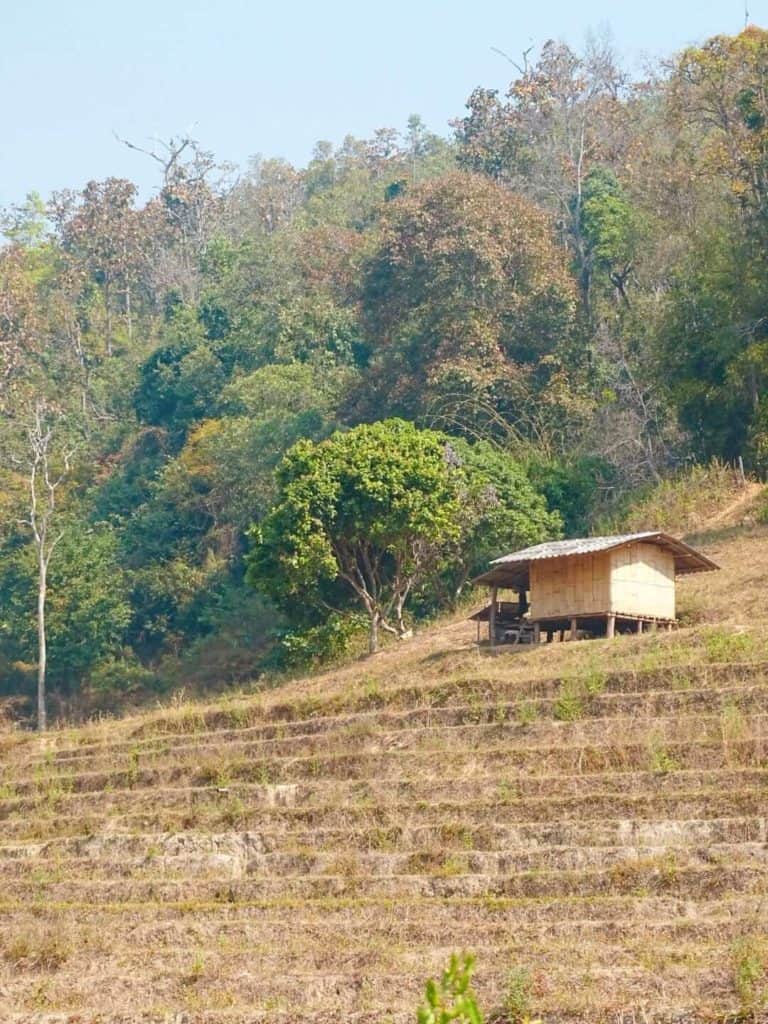 Doi Inthanon from Chiang Mai – best stops
Whatever option you choose for getting to Doi Inthanon from Chiang Mai, there's no doubt it's one of the best day trips from Chiang Mai. Since you'll probably be interested in what to see and do once you arrive, here are a few worthy stops…
Sirithan Waterfall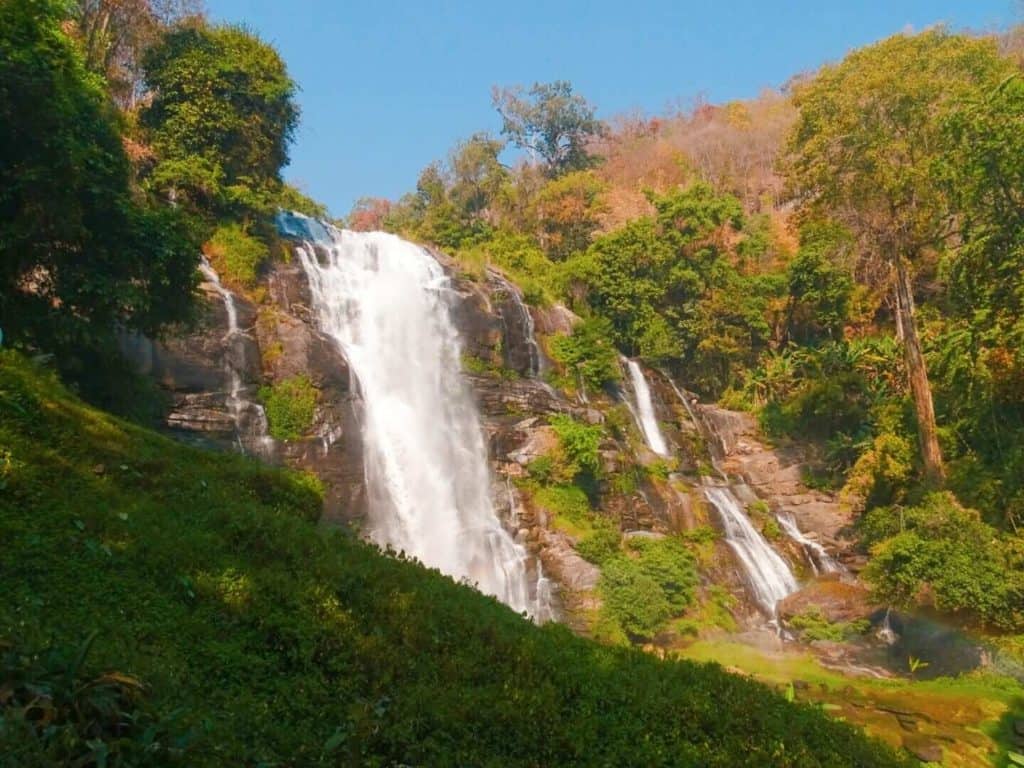 Shortly after arriving in Doi Inthanon, you'll reach the entrance to Sirithan Waterfall. This 40-metre cascade nestled in the jungle is a great intro to the bounty of the National Park.

Complete with a viewing platform, car park and cafe, it's not a hidden gem but it is one of the best stops to make in Doi Inthanon. You don't need more than 20 minutes before moving on.
The highest point in Thailand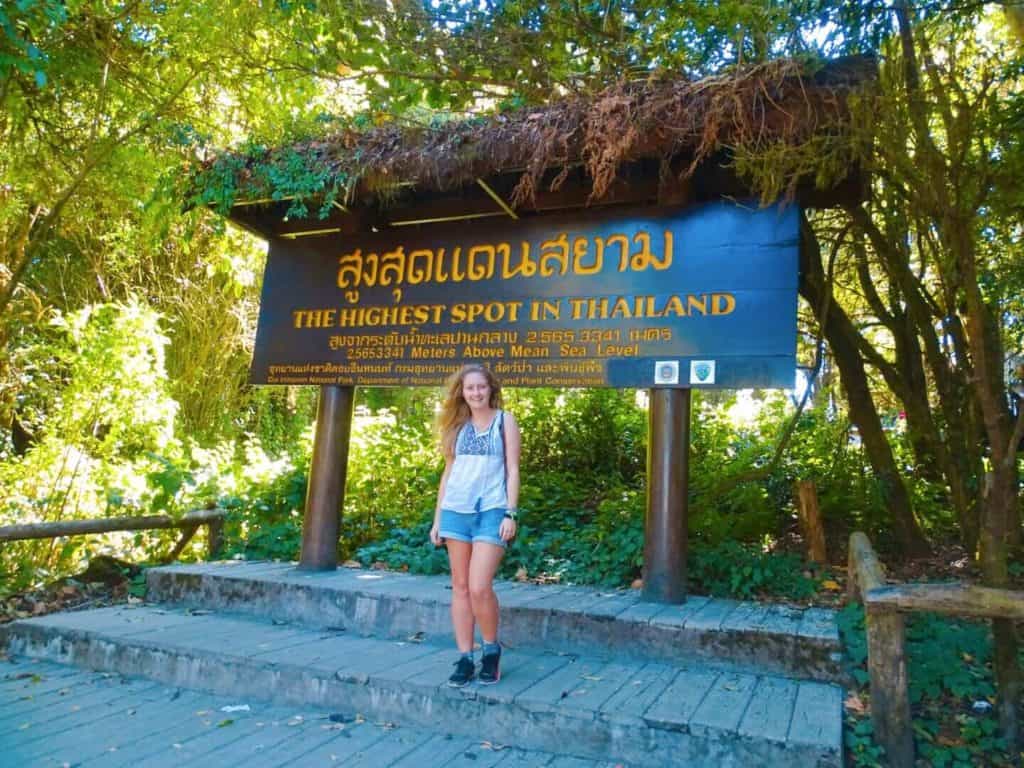 The Summit is over 2,500 metres above sea level and you'll believe it as you feel the temperature drop! It's an interesting stop to make because the secluded woody trail lead to a peaceful white statue holding the ashes of King Inthanon himself.
Again, you don't need ages at this stop but the temple area is very pretty and peaceful. If you're visiting Doi Inthanon from Chiang Mai, you've probably seen a lot of temples lately but what's one more?

The wooden board declaring the area the highest in Thailand is essential for getting your photo memories while in Doi Inthanon!
Wachirathan Waterfall
Perhaps a bit more impressive than Sirithan, this second waterfall in Doi Inthanon is a giant, apparently measuring 80m including the higher ledges. You view it from another busy platform but it's set back from the falls so you get an unobscured view – no selfie sticks in the way!
The Twin Pagodas
By late morning we'd arrived at what was the highlight of Doi Inthanon for me, the Twin Pagodas. These matching temples are dedicated to the King and Queen of Thailand and surrounded by gorgeous flower gardens.

The Queen's pagoda is the prettier of the two in my opinion, and you can wander behind it to a set of ponds and scenic bridges. From here, you can look out for miles around which really gives a sense of the scale of Doi Inthanon National Park. Fingers crossed you get a clear day rather than a cloudy one!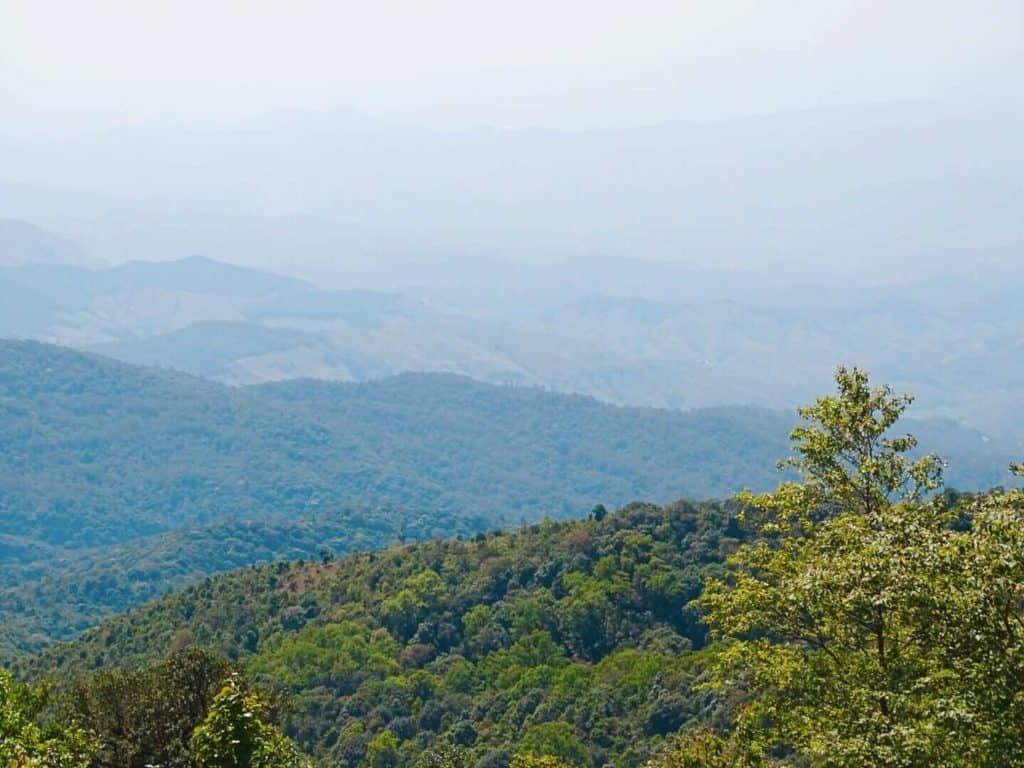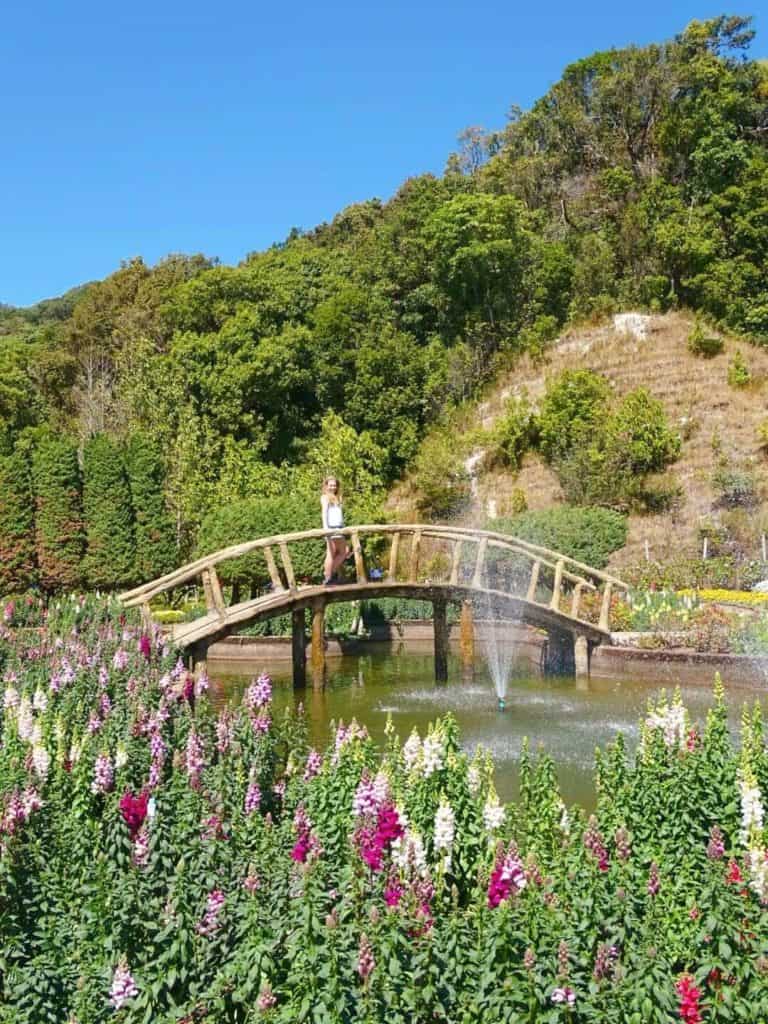 Lunch in Doi Inthanon
I never tire of Thai food! We stopped for lunch around 2pm where tom yum soup, coconut milk soup, fried chicken and veggies were awaiting us. Yum! After lunch, there was a final stop at a local market before we began the long, windy road back down the mountain.
Visiting villages in Doi Inthanon – is it ethical?
You'll see tour agents in Chiang Mai offering all kinds of horrors: elephant rides, the infamous Tiger Temple where big cats are drugged and exploited for tourists (disgustingly, a cupboard of dead cubs was discovered a few years back) and equally negative forms of human tourism.

In particular, members of the 'long neck' Karen tribe, who are actually Burmese, have reportedly had their passports taken away and are forced to perform daily for tourists.

My advice is to research tours before booking and ask questions about what they include. Rather than oggling at local people, mine included a community local village visit. We toured a local craft village where women in rural areas can make an income from selling their handicrafts.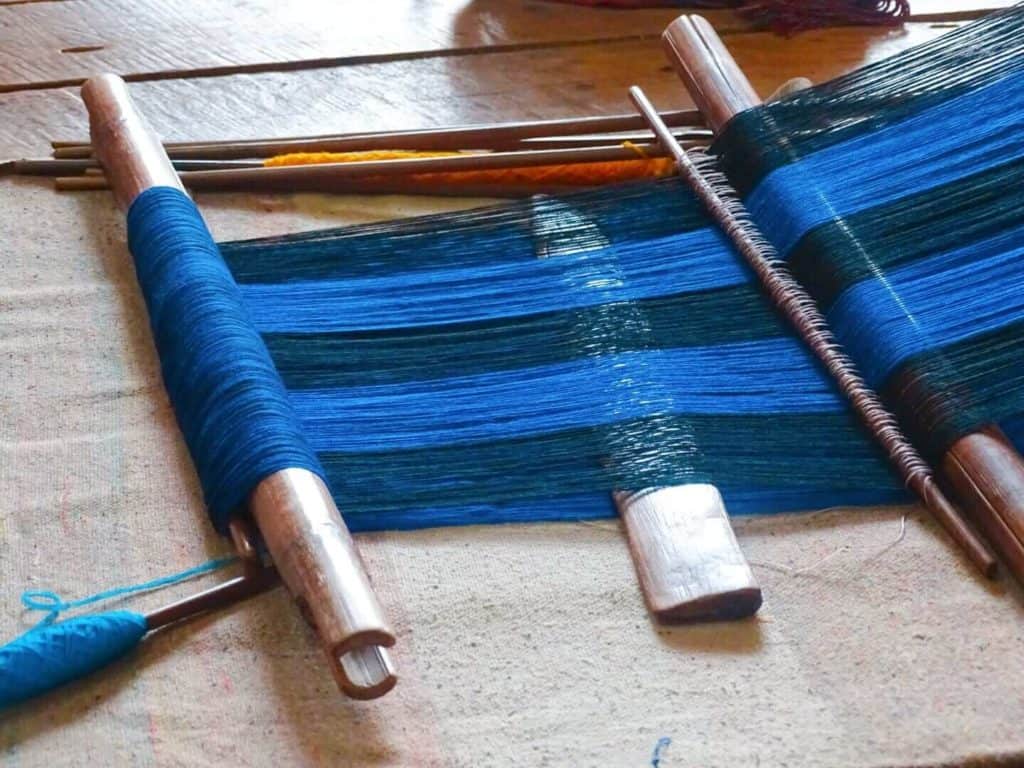 There was also the option to sit and sip locally-sourced coffee. Personally, I was too hot for a hot drink for it looked and smelt very good!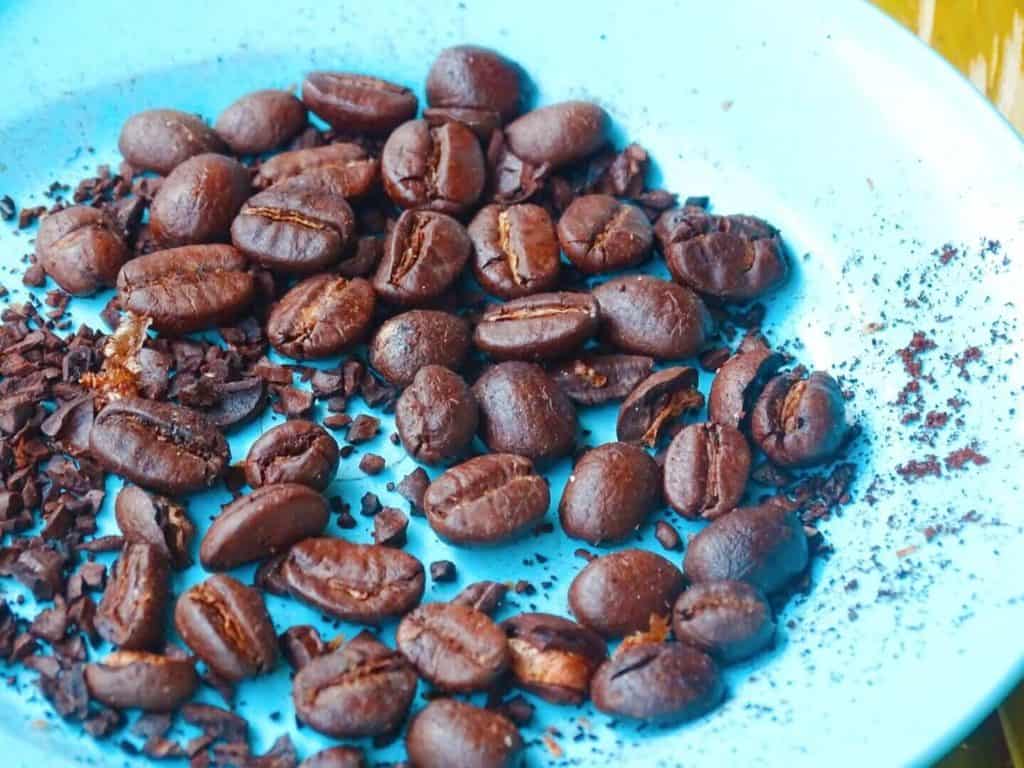 What a gorgeous day! I love Chiang Mai with its cafes, temples and markets but I'm glad I got out of town and saw a different side to Northern Thailand. Don't miss Doi Inthanon if you love scenery and nature 🙂
Browse Doi Inthanon tours here. They start from $40 (not including National Park fees of 300 baht).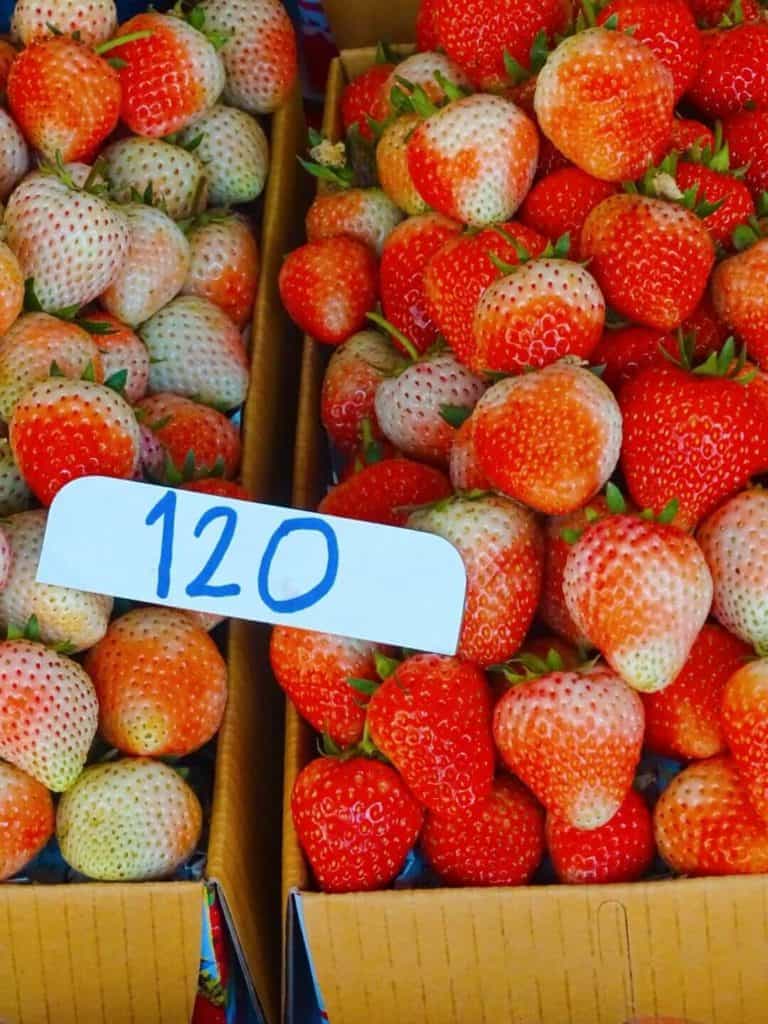 Thanks for reading my Doi Inthanon guide!
I hope you have a better idea of how to get to Doi Inthanon from Chiang Mai and what to do when you arrive 🙂
Check out my other Thailand blogs:
For more travel content, follow me on Instagram, Facebook, Twitter and YouTube.
See you next time for more adventures,
Rose
Ps. Pin this for later!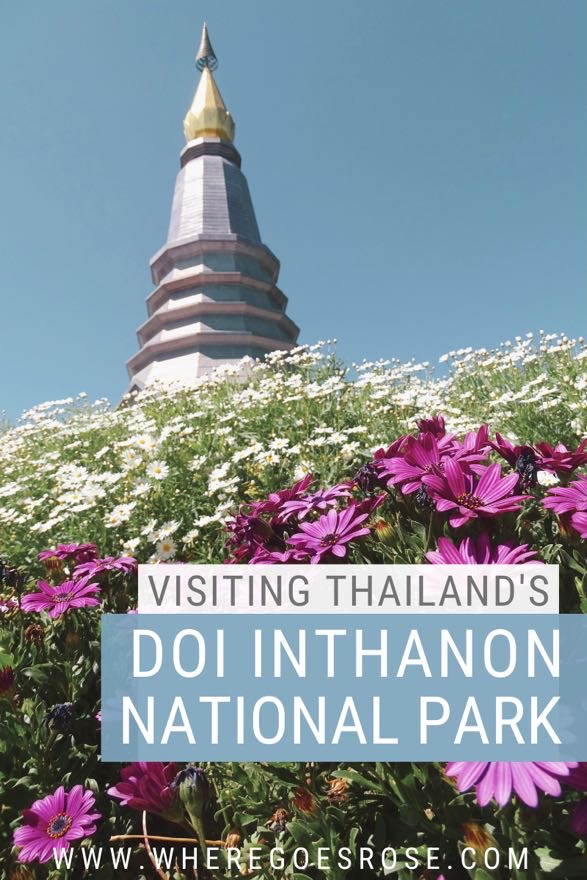 VISITING THAILAND?

These are my trusted resources:

Getting around by air – it's easy to get between cities by flight. I use Skyscanner to find the best-value flights, using the 'search by month' tool to find the cheapest dates. You can also use the 'to anywhere' feature if you're flexible on where you're going.

Buses – buses are comfy and efficient. Use 12Go to book.

Trains – these are a good option for long journeys because you have a bed rather than a seat. Use 12Go to book.

Driving in Thailand – use Rentalcars.com to compare car rentals.

For hotels, I use Booking.com – they also have self-catering apartments. You can filter by review score and price to find the best-rated budget places. For hostels, I use Hostelworld.

To save money on accommodation, I use Trusted Housesitters, a website that connects homeowners going away and travellers who can sit their homes & pets.

Browse tours and activities on GetYourGuide. I also check Viator and Klook in case they have a better price.

For food tours with passionate local chefs and foodies, check out EatWith.

Need travel insurance? I use True Traveller (for UK & Europe residents) since it's affordable but covers everything you'd need including various activities, valuables and pre-existing conditions. Unlike some companies, they insure you if you're already travelling / don't yet have your flight home booked. Get a quote.

For travel insurance for other nationalities, I recommend Hey Mundo and for long-term digital nomad travellers, I suggest Safety Wing.

Check out my resources page for more travel discounts and tips!