This post may contain affiliate links to things like tours, hotels, Amazon associates and products. These help me earn a small commission at no additional charge to you.
After visiting Yehliu Geopark from Taipei, I'm here to share my adventures and tell you how and WHY to add this weird and wonderful place to your Taiwan itinerary.

I can't compare striking Yehliu to anywhere I've been before. It doesn't even resemble the Taiwanese countryside surrounding it. Yehliu Geopark juts off the northeast coast of Taiwan on a small peninsula and only takes an hour to reach from the capital.

Whether you visit Yehliu Geopark from Taipei by bus or group tour, this guide will help you plan the perfect trip. Check out my Taiwan travel tips for more details about travel on this incredible island!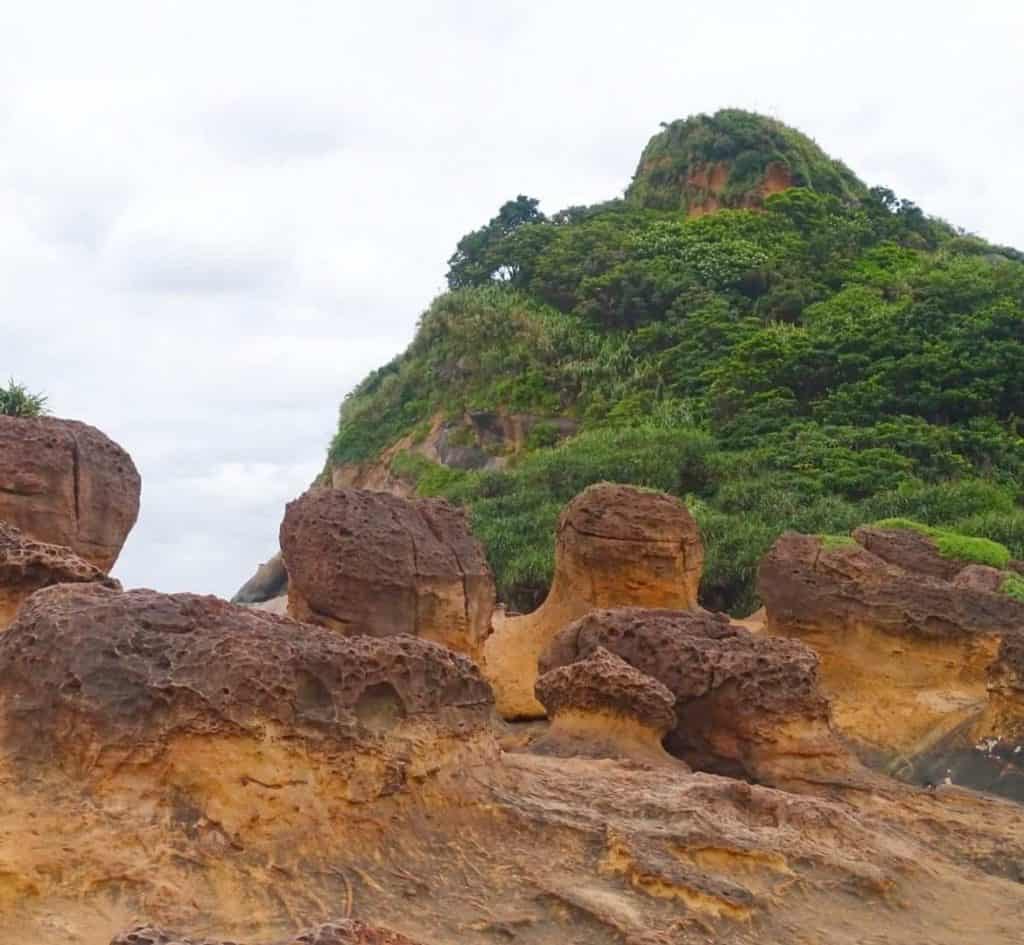 Read next: the ultimate 5 day Taipei itinerary
The craggy orange rocks of Yehliu Geopark look like something from a different planet. Towering rock formations have been battered into bizarre shapes by the elements, many of them resembling people's profiles or random items. These add a quirky human interest to this site of historical and natural significance.

A visit to Yehliu Geopark doesn't need to take a full day so I'd definitely recommend factoring it into your plans while in Taipei.

Note – don't expect an unexplored wonderland when visiting Yehliu Geopark from Taipei. It's a wonderland for sure but it's also very popular with tourists, both international and domestic.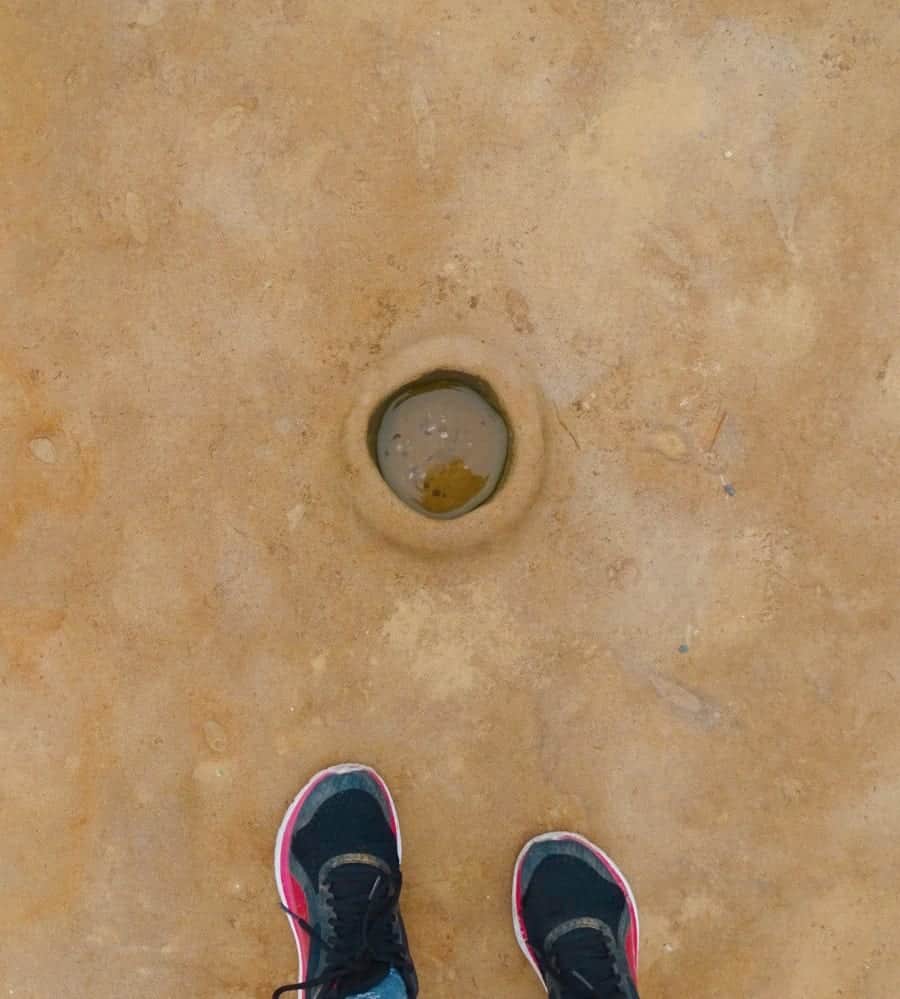 Getting to Yehliu Geopark from Taipei – day tours
I'd recommend this for convenience especially if you're short of time. There are several options to choose from including tours exploring Yehliu & the harbour or longer tours visiting other destinations like Shifen and Juifen from Taipei.

The best options include:
Getting to Yehliu Geopark from Taipei – public transport
If you're travelling Taiwan on a budget, you can also get to Yehliu Geopark from Taipei by public bus. From Taipei City Hall Station, board the 1815 bus. This will take an hour and 15 minutes and arrive a 10-minute walk from the Geopark, costing 83 TWD each way.
History of Yehliu Geopark
So, how did this crazy place come about?
It dates back to the early days of Taiwan when the island was pushed out of the ocean by powerful volcanos. The volcanic rock left behind was adaptable and easily shaped by the crashing ocean. The bizarre shapes have come about due to weathering.

The waves constantly shape them and have done for thousands of years. As soon as one structure breaks down and disappears, a new one will take its place.

Some of the rocks have the texture of honeycomb, like this section below. The whole park really is a wonderland and I could have spent all day admiring the formations. There were lots I wanted to touch but this is prohibited so please don't!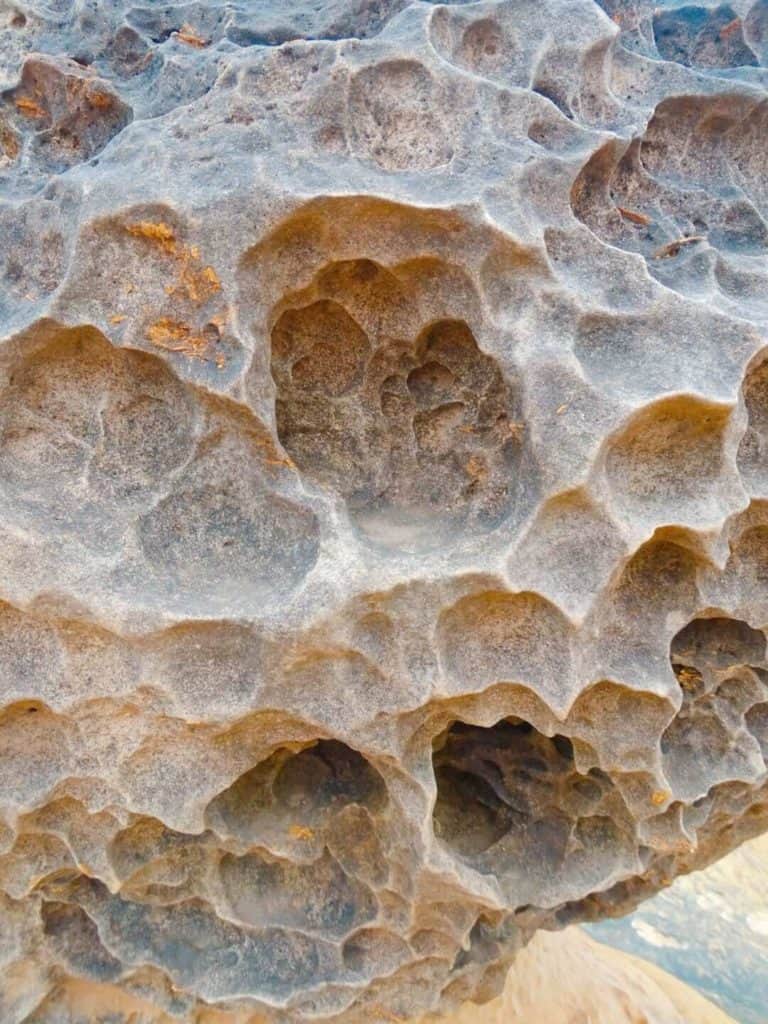 Things to do at Yehliu Geopark
Once you enter Yehliu Geopark, you can wander the rock formations at your will, stopping to take photos or following the coastal track around the craggy head of the island. But there are a few specific sights you should keep an eye out for when visiting Yehliu Geopark from Taipei. These include:
The Queen's Head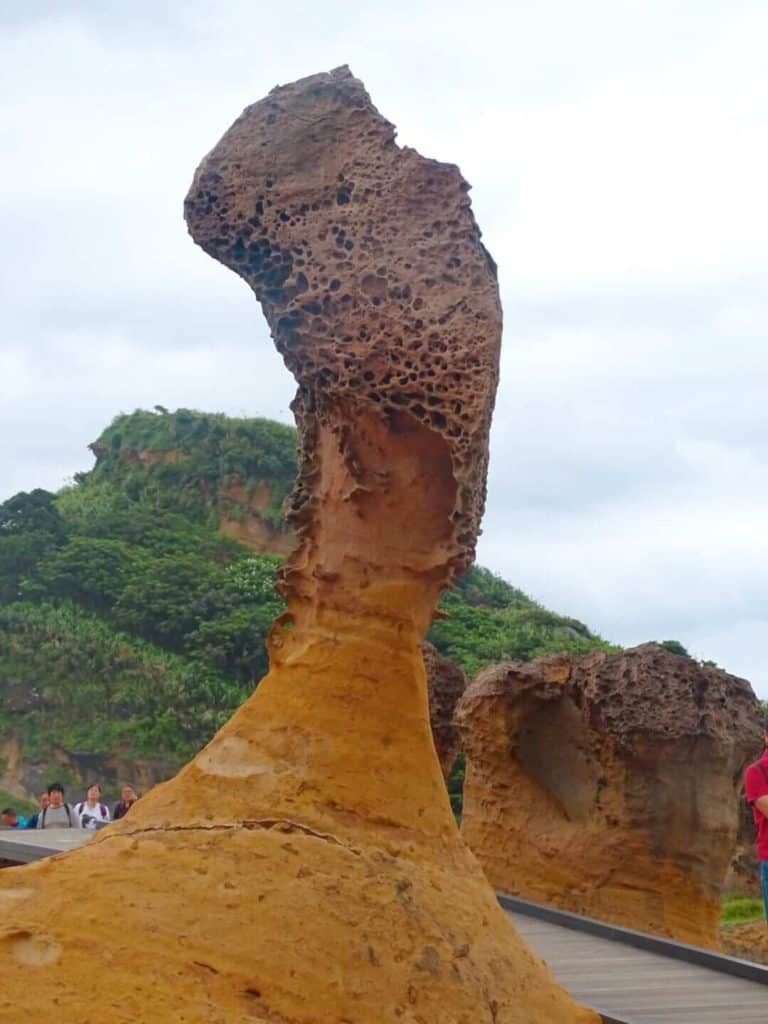 Can you see a royal resemblance in this unusual natural statue? People once said it was the spitting image of Queen Elizabeth I, however she's been slowly weathering for the last few decades. Her neck is getting thinner with each year and it's expected that it will break sometime soon.

Rather than decreasing the statue's popularity, it's actually increased it – tourists from all around the world want to get a snap before she vanishes for good!
Cute Princess Rock
This predecessor to the Queen's Head is smaller and still forming. You can go right up to it, unlike the Queen's Head which is protected with a boardwalk around it.
Fairy's Shoe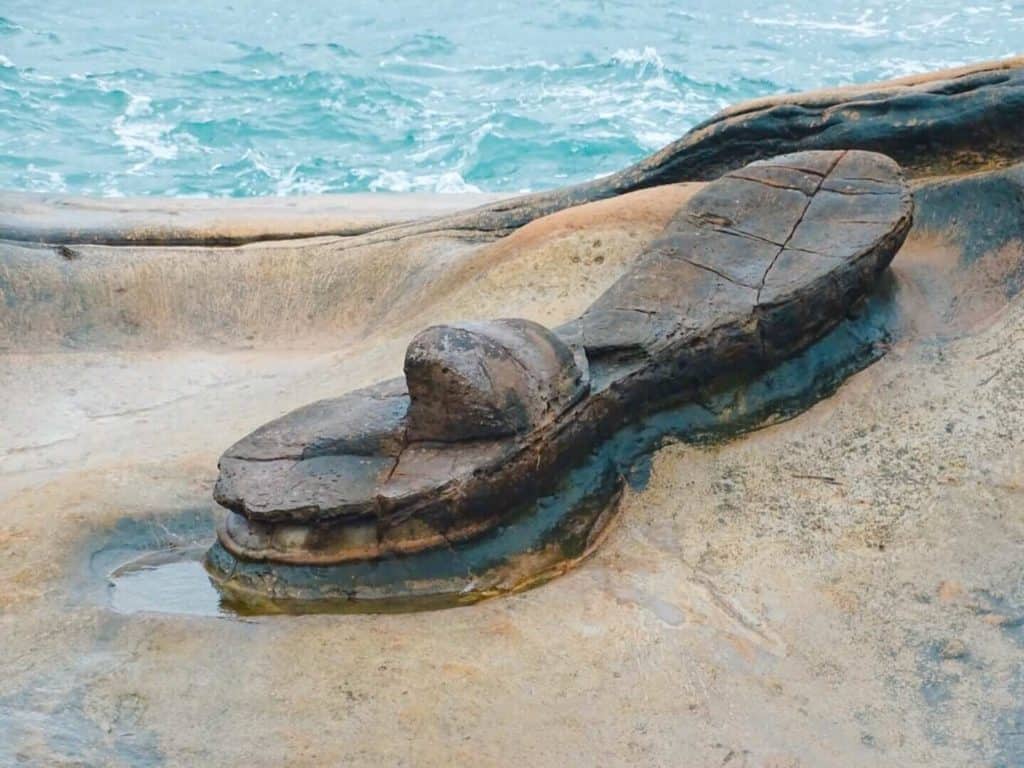 This one is pretty self-explanatory: the formation looks just like a shoe! Though I personally think it should be called giant's shoe rather than fairy's shoe because it's massive and surely fairies are really small?
Fossil spotting
There's no secret spot to find these, just keep your eyes on the ground. While lots of people were looking up at the rock formations, I spent time looking down and photographing the fossils which were truly amazing. So detailed!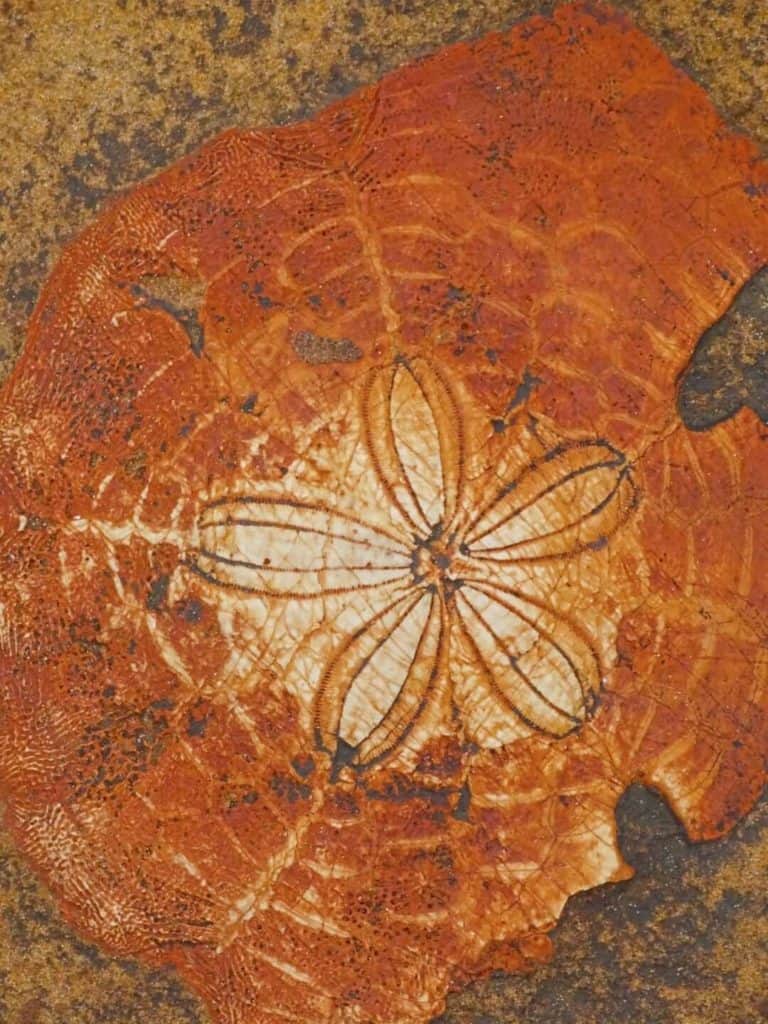 Zhongzheng Park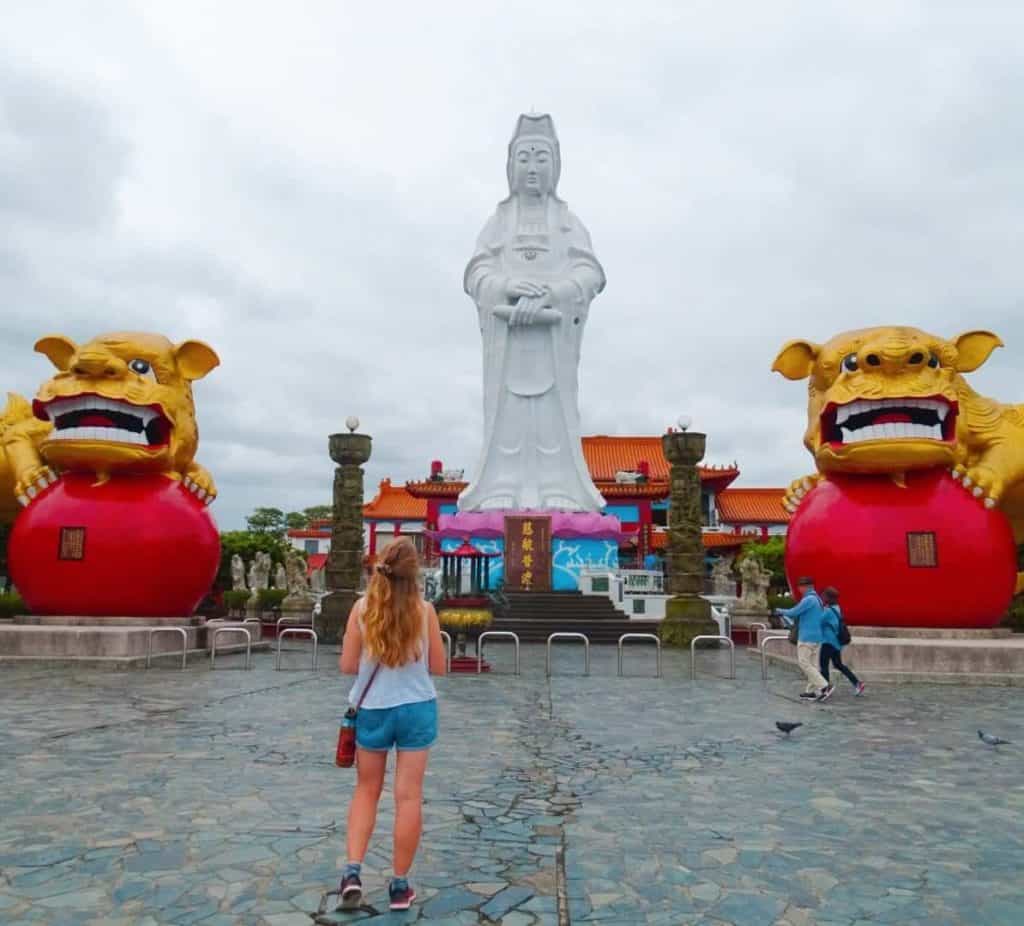 I really enjoyed stopping at this Buddhist-Taoist temple site which brightened up the otherwise rainy day. Here you'll find a 25-metre Goddess of Mercy statue flanked by grizzly gold companions. There's also a giant bell which you should ring 3 times for luck. I did this so I'm hoping for a win on the Taiwanese claw machines soon!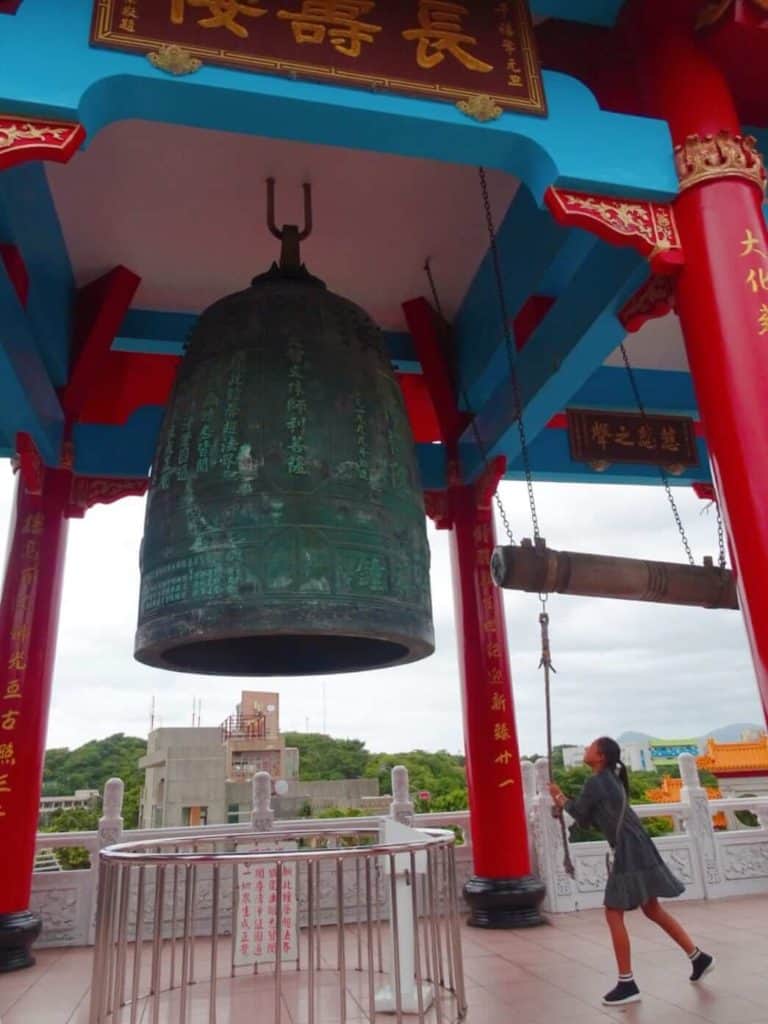 Keelung City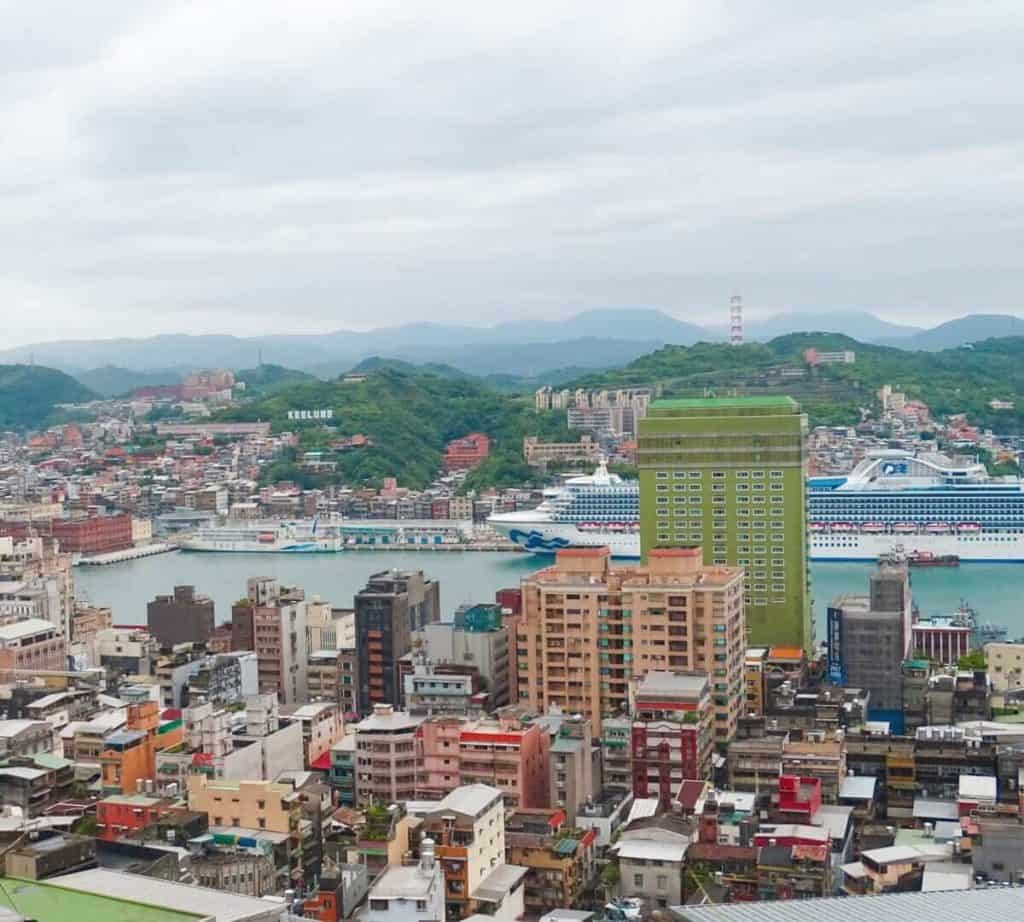 The sprawling city of Keelung has a population of 400,000 and is known for its colourful harbour and enormous food market. This is called Miaokou Night Market and gets going after 5pm. Just the thing after a busy day of sightseeing!

If visiting Yehliu Geopark from Taipei by bus, you might not have time for the extra stops.
Book a tour to Yehliu Geopark
Thanks for reading my Yehlui Geopark guide!
Check out my other Taiwan posts:
See you next time for more adventures,
Rose
Ps. Liked my guide to visiting Yehlui Geopark from Taipei? Pin this for later!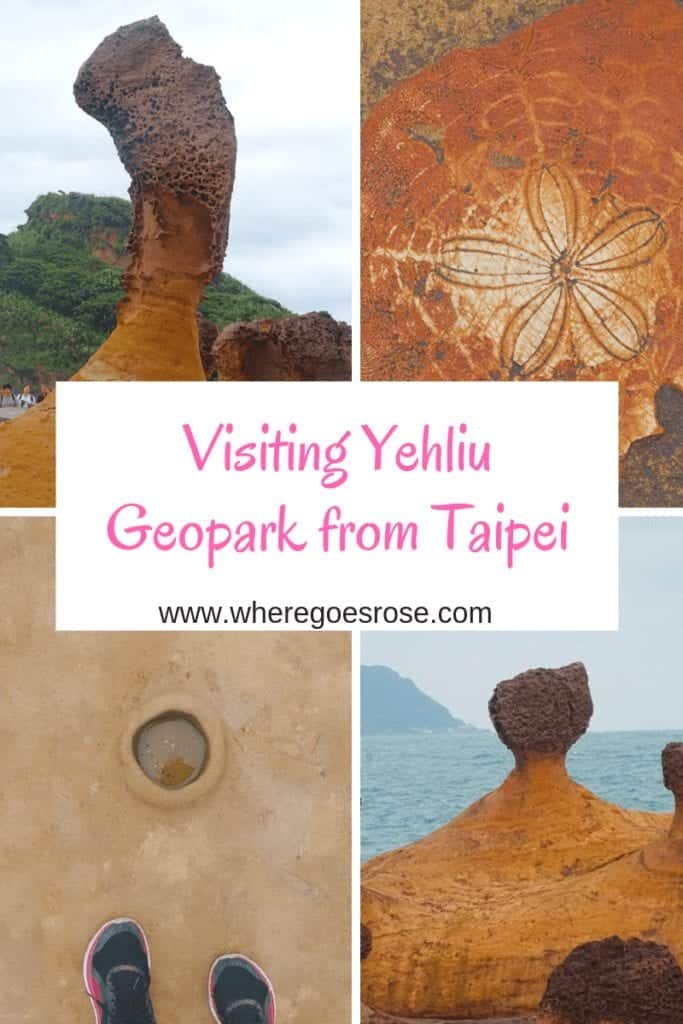 TAIWAN QUICK LINKS

Getting there – it's easy to arrive by flight. I use Skyscanner to find the best-value flights, using the 'search by month' tool to find the cheapest dates.

Stay connected with an unlimited 4G SIM card for 3, 5, 7, 10, 15 or 30 days.

In my opinion, Lonely Planet offer the best guidebooks. Get the latest Lonely Planet Taiwan.

Car hire – I recommend RentalCars.com for car hire in Taiwan and around the world.

For Taiwan High Speed Trains, use 12Go. The search feature allows you to compare prices and durations.

I use Booking.com for accommodation. They have the best range of hotels and self-catering apartments, plus you can filter by review score and price to find the best-rated budget places. For hostels, I use Hostelworld.

To save money on accommodation, I use Trusted Housesitters, a website that connects homeowners going away and travellers who can sit their homes & pets.

For activities, I use GetYourGuide and Viator as they both have a huge range of affordable tours.

Need travel insurance? I use True Traveller (for UK & Europe residents) since it's affordable but covers everything you'd need including various activities, valuables and pre-existing conditions. Unlike some companies, they insure you if you're already travelling / don't yet have your flight home booked. Get a quote.

For travel insurance for other nationalities, I recommend Hey Mundo and for long-term digital nomad travellers, I suggest Safety Wing.

Check out my resources page for more travel discounts and tips!