This post may contain affiliate links to things like tours, hotels, Amazon associates and products. These help me earn a small commission at no additional charge to you.
I recently spent a wonderful weekend in Dorset with my family that I want to tell you all about. Dorset has everything I miss about England while I'm travelling. There's striking scenery, plenty of beaches, fish 'n' chips and cute English tea houses. I'm going to share my Dorset itinerary to help you plan the perfect trip.
DORSET ESSENTIALS

A Rough Guide to Dorset

Accommodation: Booking.com

UK trains: Trainline
Where is Dorset?
Dorset is found between Southampton and Exeter on the south coast of England. My family and I stayed in West Dorset this time around, a coastal area encompassing West Bay & Lyme Regis, the other side of Weymouth from Durdle Door. The latter is Dorset's most popular attraction which means West Dorset doesn't always get the attention it deserves.

You can explore much of Dorset in a weekend, or spend longer if you've got it.
Getting to & around Dorset
A weekend in Dorset most definitely requires a car. Public transport is limited especially if you want to explore the countryside and reach all the key sites. The drive from London takes around 3 hours, following the M3 through southeast England.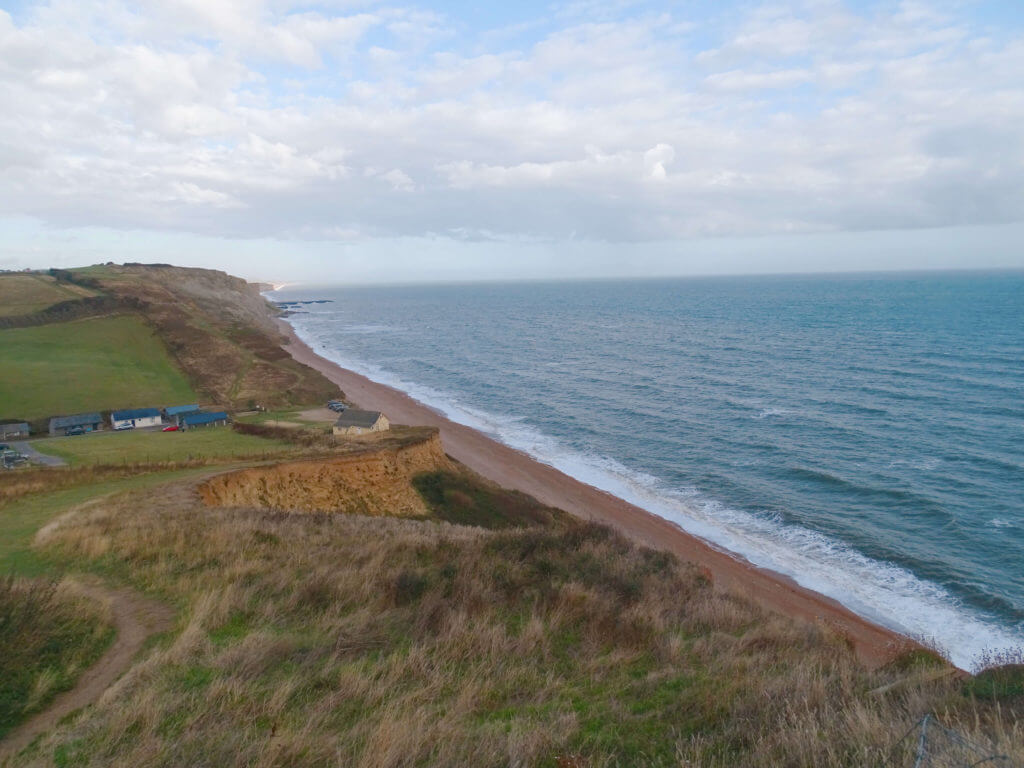 Where to stay during a weekend in Dorset
We chose to stay in West Bay in West Dorset, somewhere I'd highly recommend. Not only is this coastal town very pretty and peaceful, but there are some nearby hikes and excellent restaurants. If you've ever watched UK TV drama, Broadchurch, you might recognise the dramatic cliffs looking down on the main beach.

Hotel: The George (£117pn) is an old English-style pub with cosy double rooms and views over West Bay harbour. Also check out The Durbeyfield Guest House (£85pn).

Browse hotels and self-catering accommodation on Booking.com.
Weekend in Dorset itinerary
To help you plan the perfect weekend in Dorset, I'll run through the best places to visit so you don't miss any attractions or tasty meals. No one wants to miss out on food, am I right?

Note – our Dorset weekend didn't include Durdle Door and Lulworth Cove but if you're coming to Dorset for the first time, you will likely want to check it out. But prepare for it to be busy!

This cliff archway is one of the most popular places for holidaymakers in Dorset. To escape the crowds, add Lulworth Cove to your Dorset itinerary. It's 30 minutes away and just as lovely without the dramatic arch.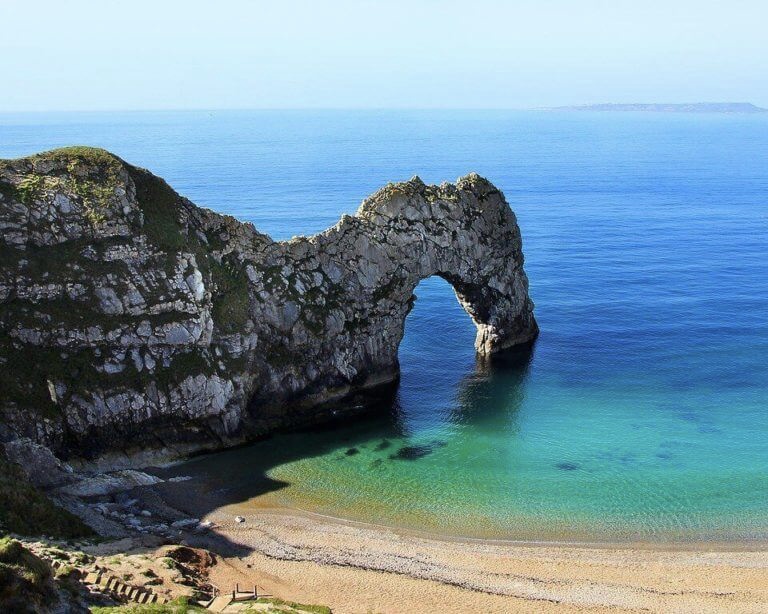 Dorset weekend day 1 – check in and explore West Bay
We began our weekend in Dorset by arriving in West Bay mid-afternoon and checking into our accommodation. After putting the kettle on (an essential start to any English holiday), we set about exploring adorable West Bay.
The distinctive cliffs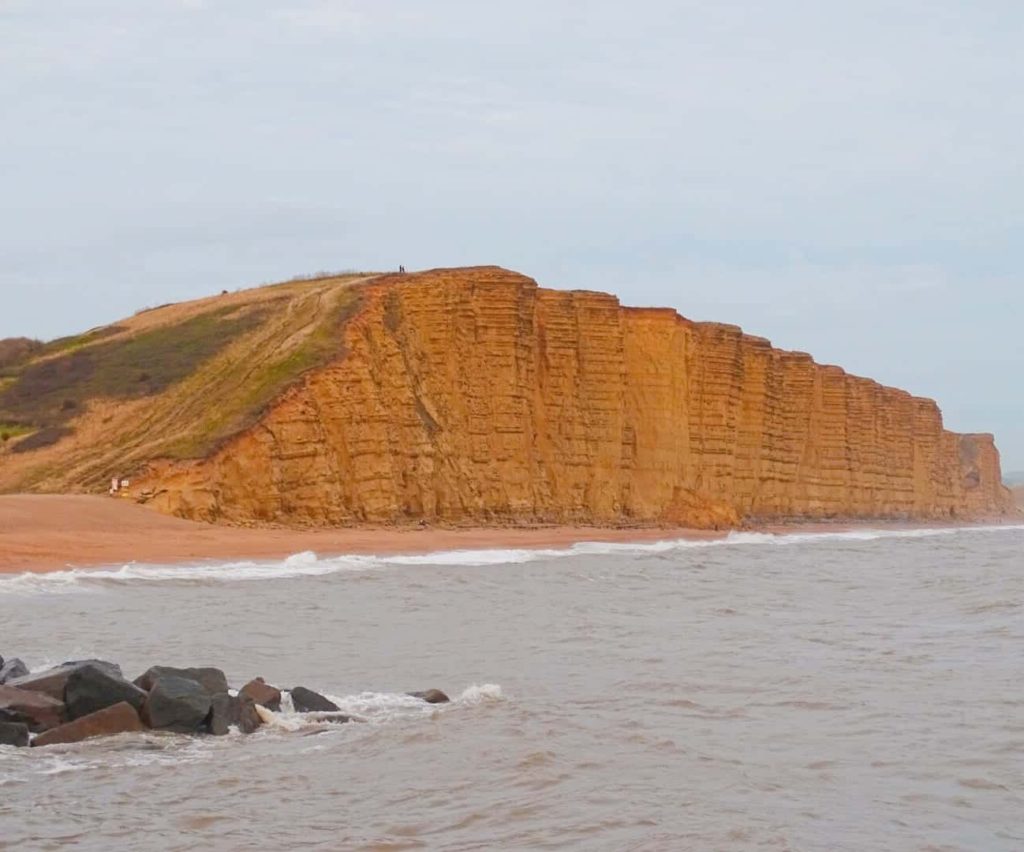 How stunning is West Bay beach and its dramatic cliffs? I can see why Broadchurch used it as a filming location.
Visit the Murder Hut from Broadchurch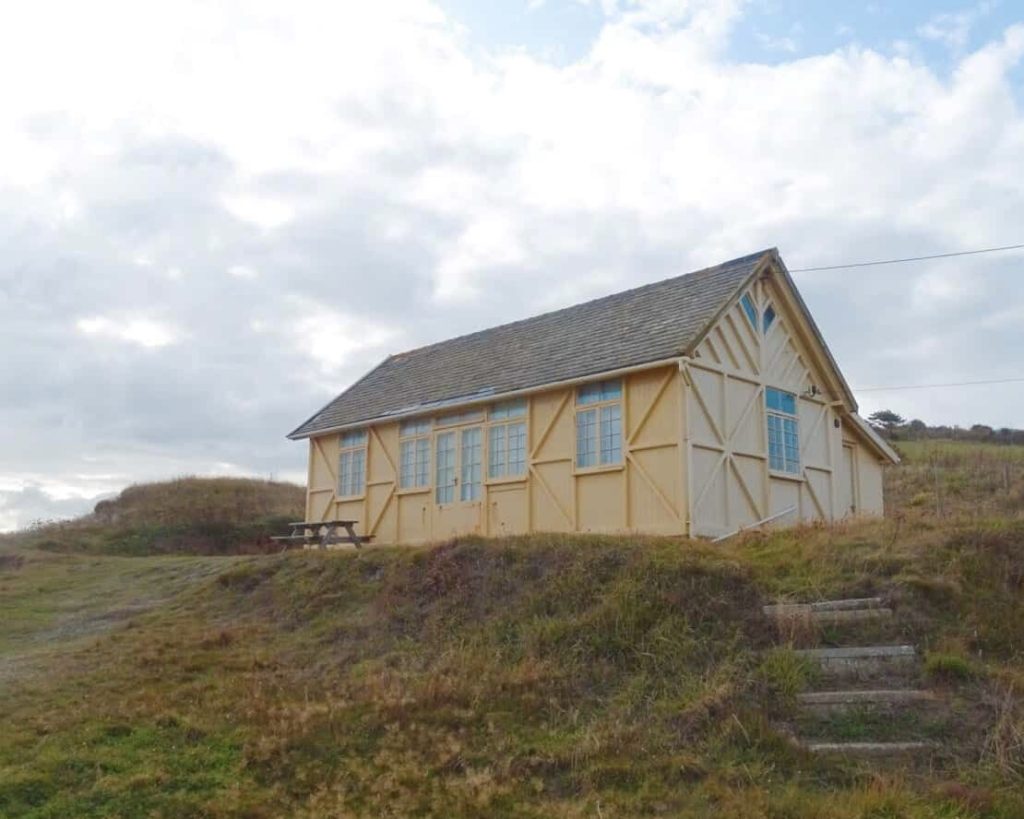 Finding a famous (fictional) murder hut while on your holidays? Totally normal I'm sure we'll all agree!

Having watched Broadchurch, I was excited to visit this place during our weekend in Dorset, however it might be lost on you if you've never watched the show. To find the hut, take the coastal hike the other side of West Bay (away from the sweeping cliffs). You'll follow the headlands and eventually find the yellow cliff-top chalet. I've heard this may be demolished soon so find it while you can!
Hike the headland to empty beaches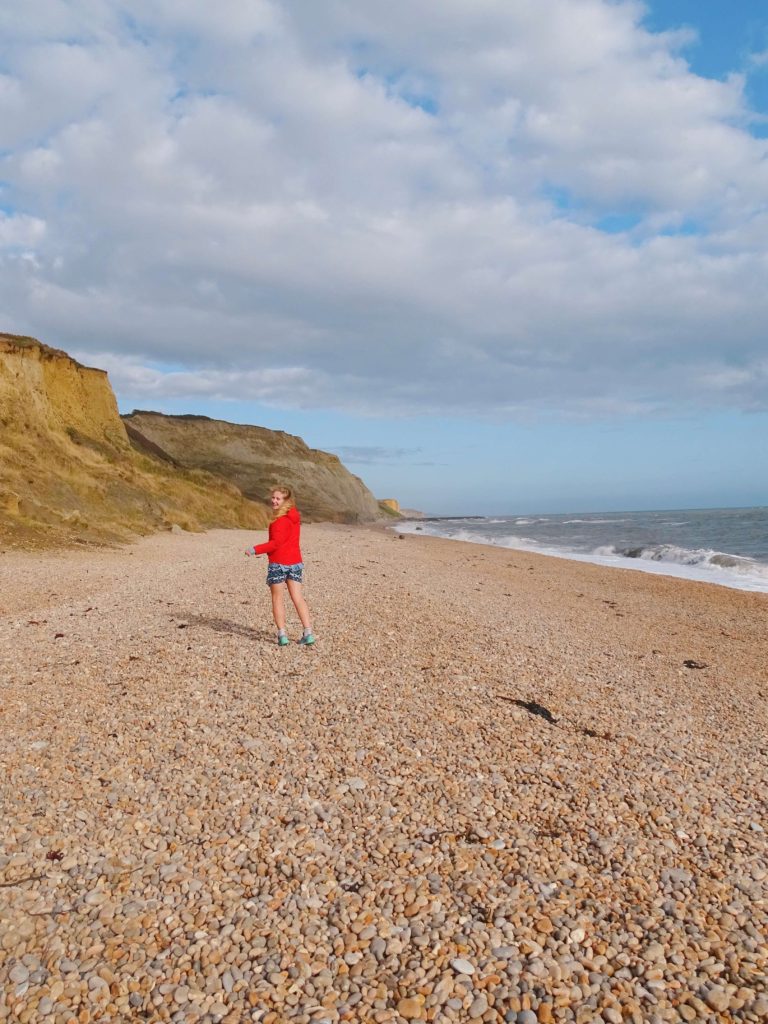 Aside from finding the Broadchuch hut, my favourite activity in West Bay was exploring abandoned beaches. These are easy to locate if you take the headland walk mentioned above. Most holidaymakers stay on the main beach but I'd say this is a mistake!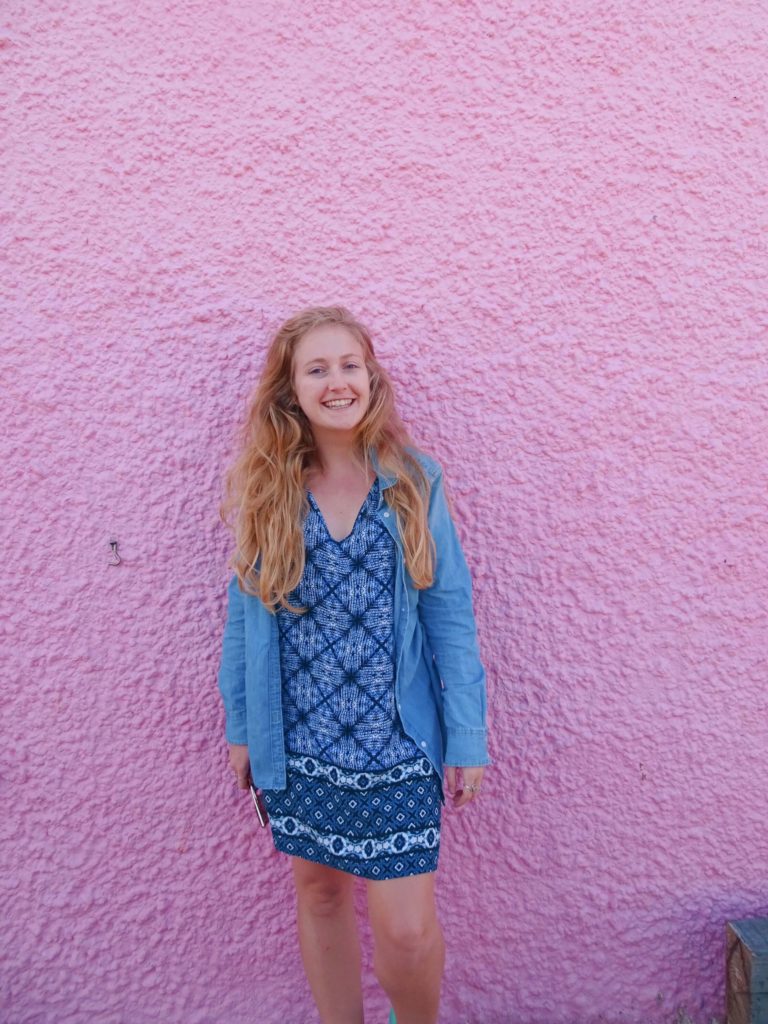 Where to eat in West Bay
We ate at plenty of places in West Bay during our weekend in Dorset. Whether you fancy a sit-down meal or classic fish 'n' chips, I would recommend:
Rise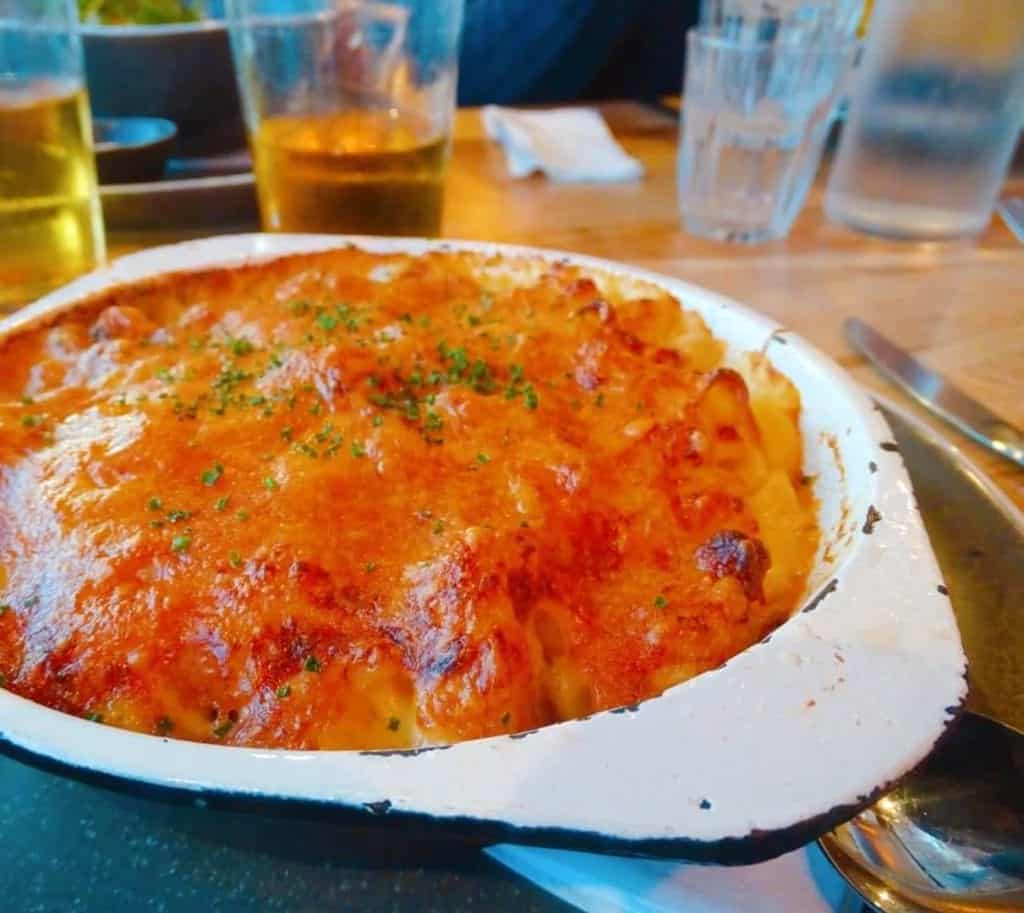 This open-plan bar and restaurant on the harbourside is a lovely place to while away an evening or lunchtime, watching the lapping waves and seagulls stealing people's chips. I probably liked it so much because I was safe inside with no one stealing my chips but my family members!

At Rise we shared nachos and honey-marinated halloumi for starters, then I tucked into decadent lobster macaroni cheese for mains. Rise has a wide selection of locally-produced beers and ciders so I'd recommend washing it down with one of them.
Fish & chips at the harbour
Well, what better way to enjoy an English holiday than with a hearty portion of fish 'n' chips looking out over the waters? You can't miss the cute food huts beside the harbour. While they all have pretty similar menus, I'd suggest going to whichever is busiest.

This will always be serving the freshest food. To really experience British cuisine, order mushy peas or a pickled egg. I'm all about the former but I'm not sure I'm brave enough to try a pickled egg!
Dorset weekend day 2 – explore Lyme Regis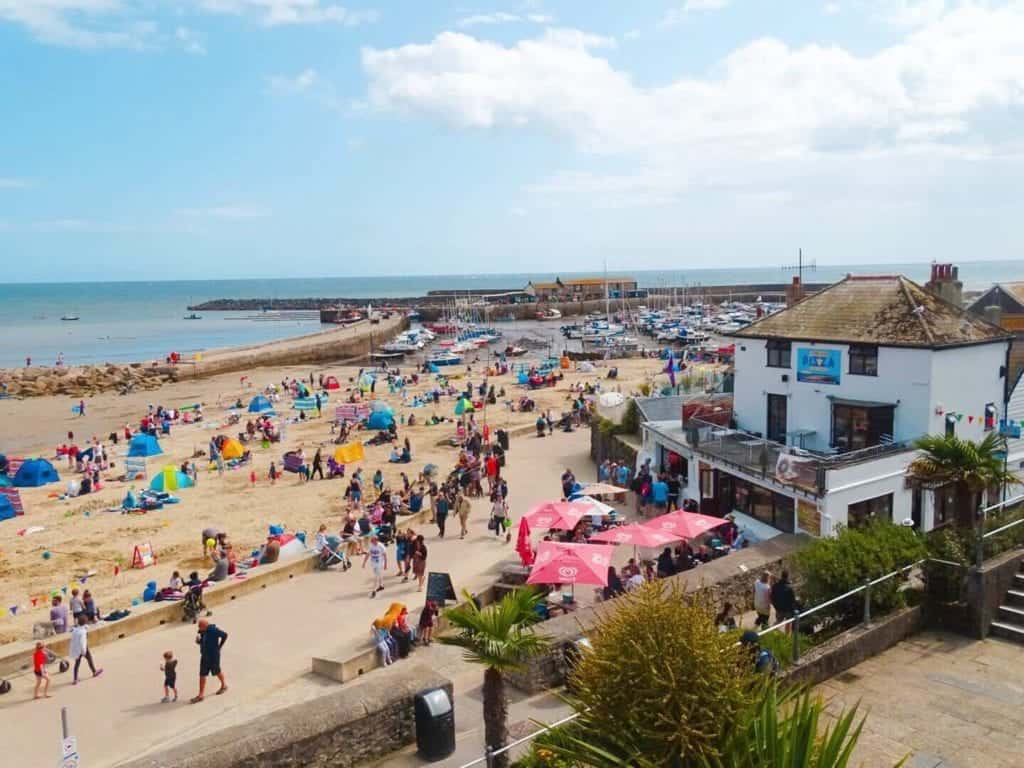 From West Bay, you're just a 20-minute drive from Lyme Regis. One of the best things to during your Dorset itinerary is explore this charming seaside town. You could easily see it during a half-day trip but I enjoyed spending a whole leisurely day there and staying for dinner.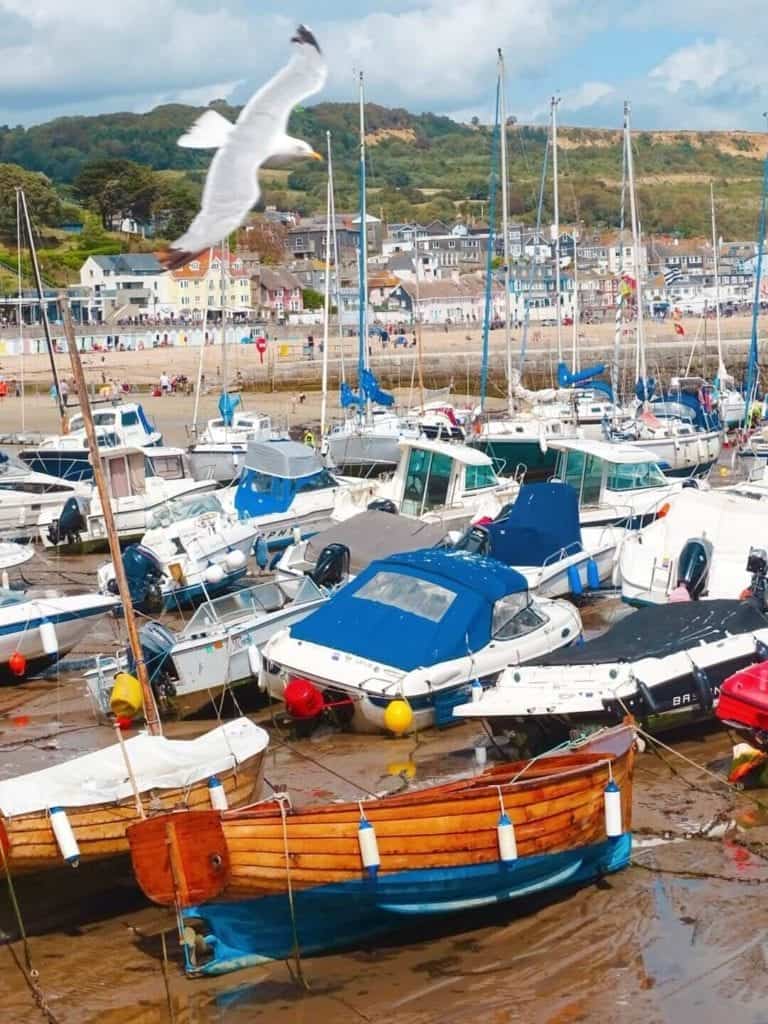 Things to do in Lyme Regis
Find fossils on one of the best beaches in the UK for fossil lovers, Monmouth Beach
Relax and sunbathe on Sandy Beach
Sample beer and cider at Lyme Regis Brewery
Learn about geology and fossils at Lyme Regis Museum.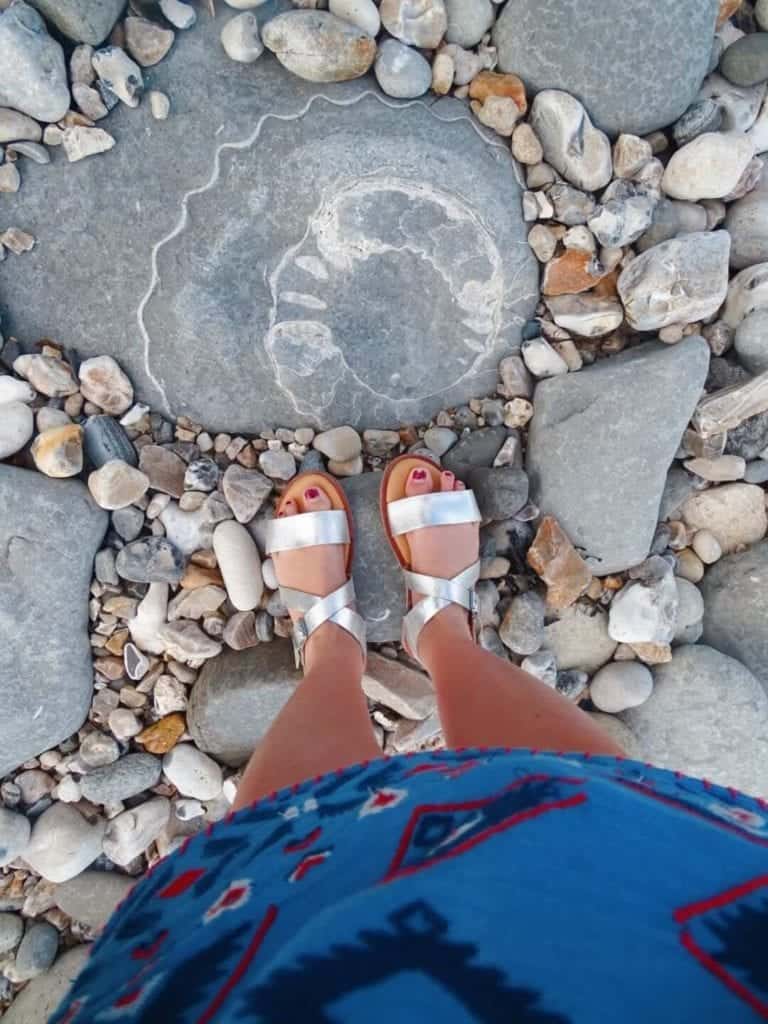 Where to eat in Lyme Regis
We ate lunch, dinner and snacks in Lyme Regis so I can vouch for the following stops…
Aroma Cafe – 2023 update, now closed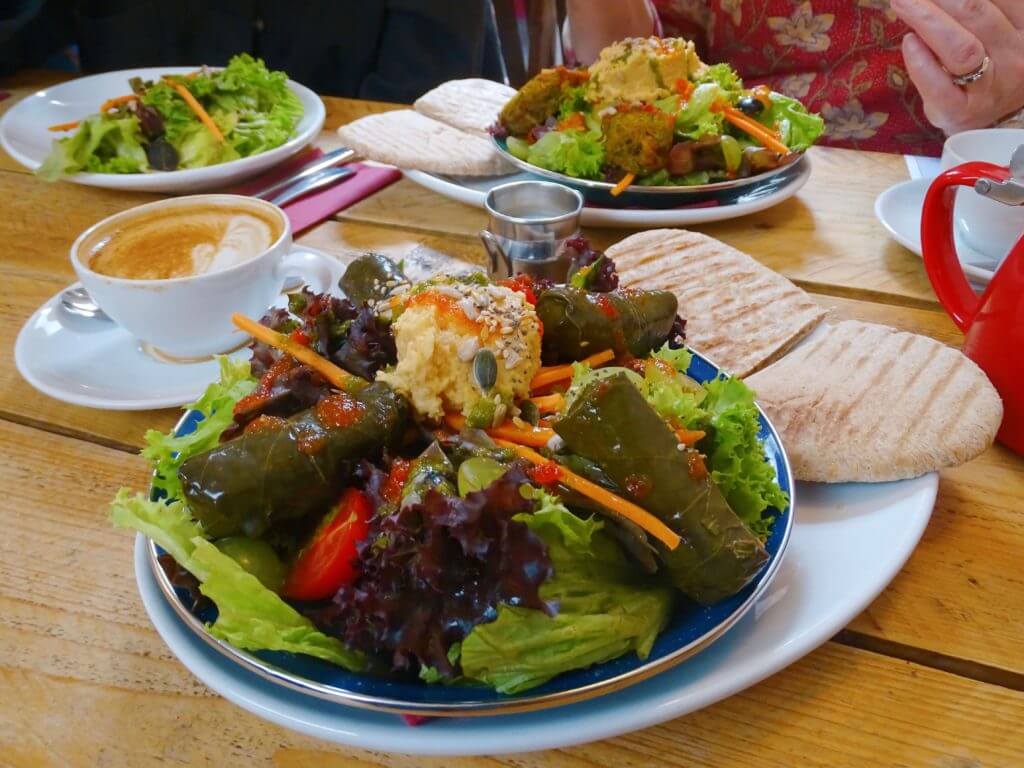 Aroma Cafe is colourful, cosy and has great food. What more could you want? I really enjoyed my healthy salad with houmous and stuffed dolma leaves. The coffee was also excellent and prices weren't too high.
Pilot Boat Inn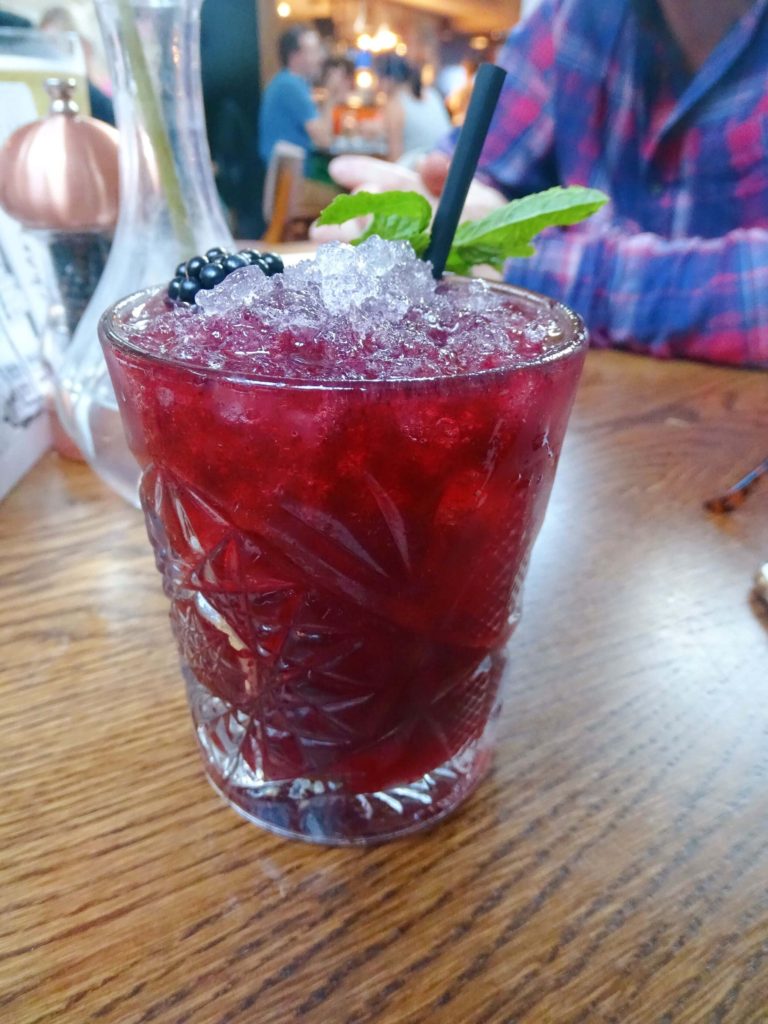 The light and airy Pilot Boat Inn has an impressive interior, all decorated with navy details. The fresh seafood was amazing, as were the woodfired pizzas and cocktails. Dinner and drinks for 4 came to around £80.
Fudge and ice cream
Well, it wouldn't be a holiday without ice cream, would it? There are countless places to eat ice cream and fudge in Lyme Regis. Check out Roly's Fudge Pantry or Lyme's Famous Fudge Shop.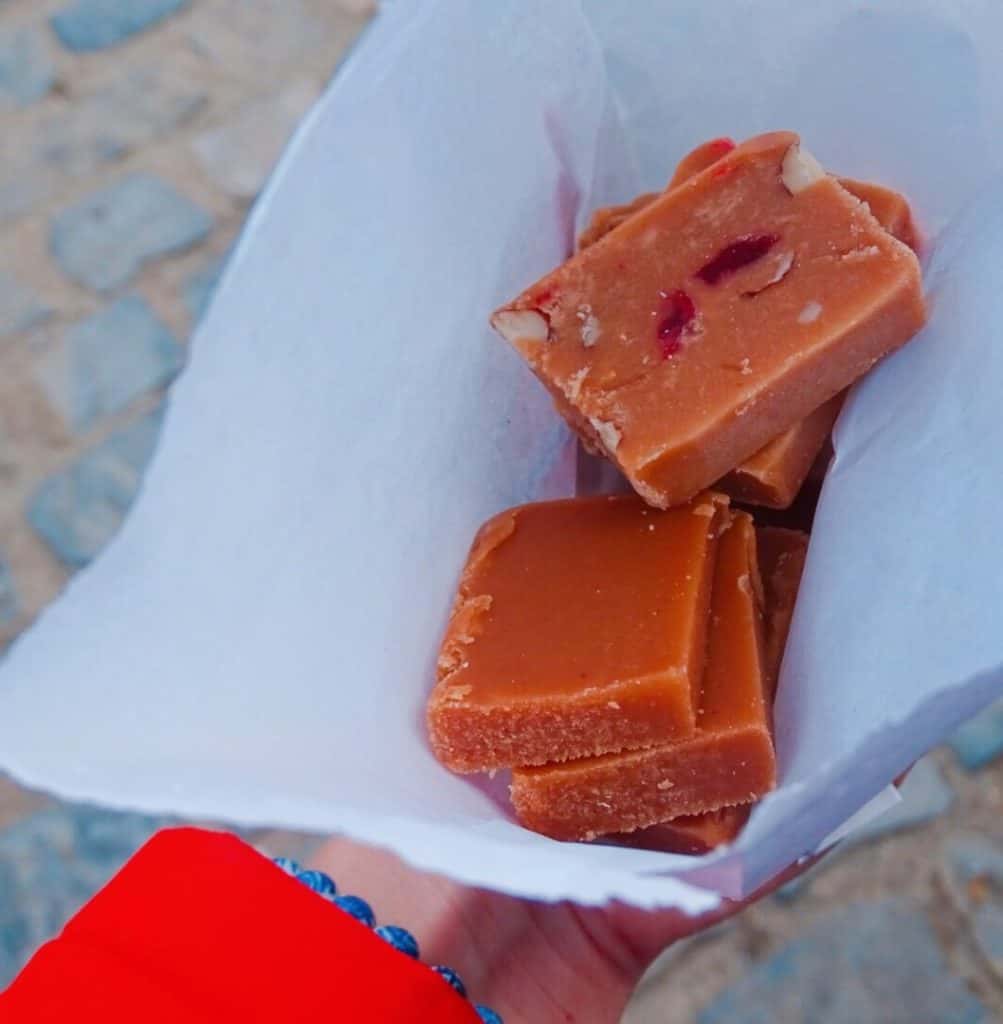 Dorset weekend day 3 – Chesil Beach & Golden Cap hike
There are a few unmissable things to do in Dorset for nature lovers. These include beautiful beaches and stunning coastal hikes. We were lucky enough to have warm, sunny weather for the final day of our Dorset itinerary. Two places to include during your Dorset weekend are…
Chesil Beach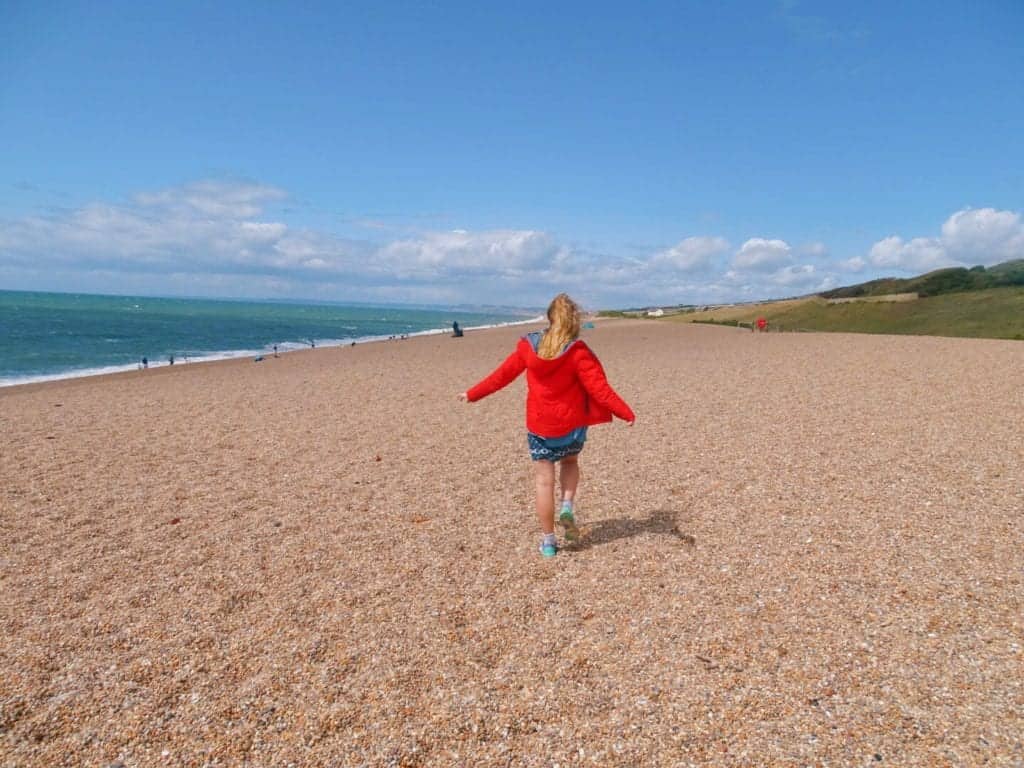 Chesil Beach runs for an impressive 18 miles, making it one of the longest shingle beaches in England. The official website claims there are 180 billion pebbles although I'm not sure who's had time to count!

While Chesil Beach runs all the way from West Bay, I think walking would take several days. Driving from West Bay to Chesil Beach should take around 35 minutes. Driving from Durdle Door will also take 35 minutes so you could consider swapping the following hike for an afternoon at Durdle Door and Lulworth Cove.
Golden Cap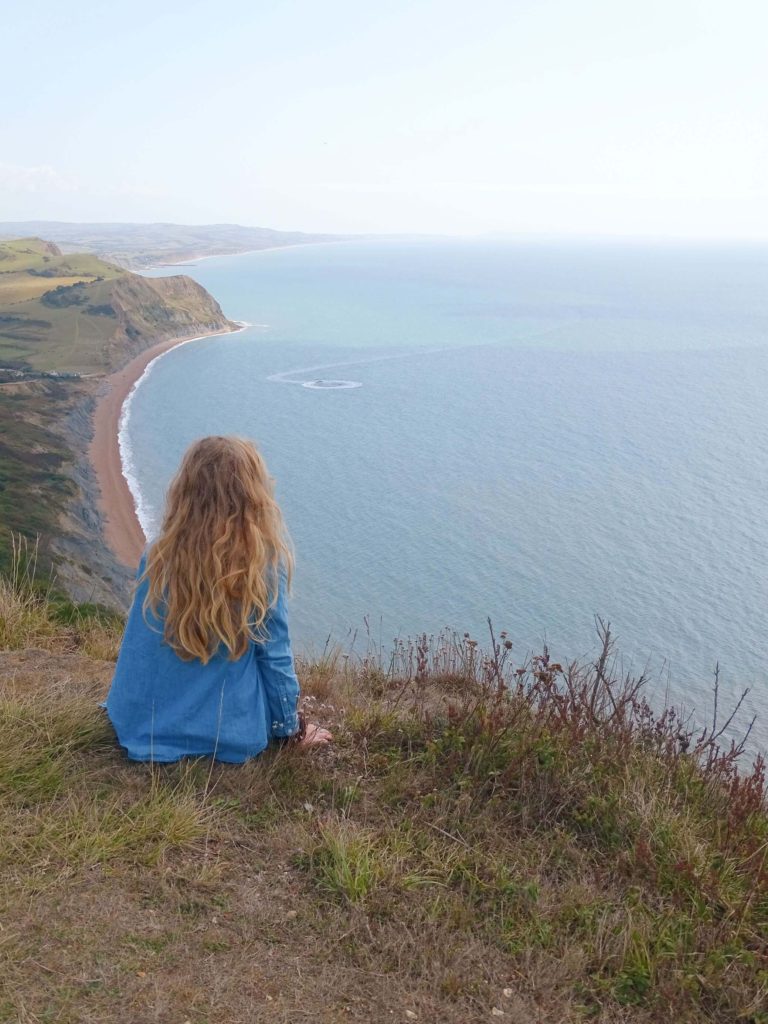 Of all the Dorset attractions, the Golden Cap might be my favourite. We spent a few blissful hours following this coastal route during our weekend in Dorset, stopping for tea and picnic food overlooking the ocean.
Tips for the Golden Cap hike:
Park at Langdon Hill car park to begin the hike.
Wear comfortable trainers or closed footwear. You don't need proper hiking boots but you wouldn't want to do it in flip-flops!
Either trace your steps back after reaching the clifftop viewpoint or take a circular route past St Gabriel's Chapel and end up back at the car park.
Bring snacks or a picnic! This isn't an essential tip, I just really like snacks and picnics.
Thanks for reading my Dorset weekend guide!
I hope you enjoyed reading about the things to do in Dorset & you're excited for your trip. Drop any questions in the comments below.
Check out my other England blogs:
See you next time for more adventures,
Rose
For more travel content, follow me on Instagram, Facebook, Twitter and YouTube.
Ps. Liked this weekend in Dorset itinerary? Pin it for later!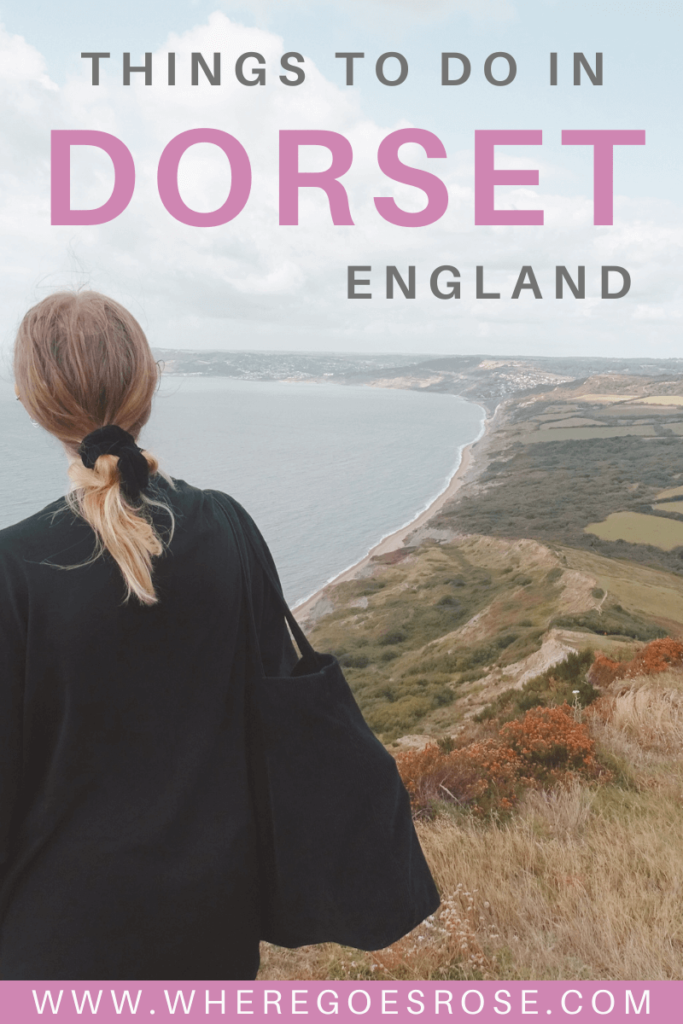 Visiting the UK? 

Guidebooks – LP always get my seal of approval. Use the latest copy of Lonely Planet England.

Flights (international and domestic) – I use Skyscanner to find the best-value flights, using the 'search by month' tool to find the cheapest dates. You can also use the 'to anywhere' feature if you're flexible on where you're going.

Car hire – use Rentalcars.com to compare car rentals in the UK (and all around the world).

For UK trains, I use Trainline. The search feature allows you to compare prices, and they show live departure times on the website.

For buses, I use busbud. It's the only site that compares UK coaches and buses. Find London to Manchester journeys for £1! 

Use Omio to compare trains and buses in one search. It's so handy.

For hotels and self-catering apartments, I use Booking.com. You can filter by review score and price to find the best-rated budget places. For hostels, I use Hostelworld.com.

To save money on accommodation, I use Trusted Housesitters, a website that connects homeowners going away and travellers who can sit their homes & pets.

I use GetYourGuide for tours & activities when I don't want to travel solo. The guides are knowledgeable and you can't beat the prices. I also check Viator as they often have fun and unique offerings.

Need travel insurance? I use True Traveller (for UK & Europe residents) since it's affordable but covers everything you'd need including various activities, valuables and pre-existing conditions. Unlike some companies, they insure you if you're already travelling / don't yet have your flight home booked. Get a quote.

For travel insurance for other nationalities, I recommend Hey Mundo and for long-term digital nomad travellers, I suggest Safety Wing.

Check out my resources page for more travel discounts and budget tips from my 10+ years on the road!