I just got back from an idyllic weekend in Norfolk, somewhere I hadn't been for years. Norfolk was a second home for me growing up because my grandparents lived there and my mum grew up there.

However, since my grandma passed away five years ago, I hadn't been back. Since the first half of 2020 had been incredibly… indoorsy, I couldn't wait for my trip. As an adult, I found new appreciation for England's scenery and quaint, country-bumpkin charm.
Norfolk itinerary
If you have just two days in Norfolk, omit one of the days below. For a city break, include Norwich and one of the coastal days. For a countryside break with lots of beaches, walks and quaint villages, skip Norwich and follow my itinerary for days 2 and 3.

If you're lucky enough to have a 3-day weekend in Norfolk, include this whole Norfolk itinerary.
Where to stay during a weekend in Norfolk
This really depends whether you want to stay near restaurants and amenities or reside somewhere rural for a relaxing break.

Where to stay in Norwich: Wellington Self-Catering Apartments (£71pn) // Nearby splash-out: Dunston Hall (£83pn).

Where to stay North Norfolk coast: Lawns Spa Apartment sleeps 4 (Holt) // Bakery Central apartment sleeps 2 (Cromer).

Browse Norfolk hotels, guesthouses and self-catering apartments on Booking.com.
Day 1 – explore Norwich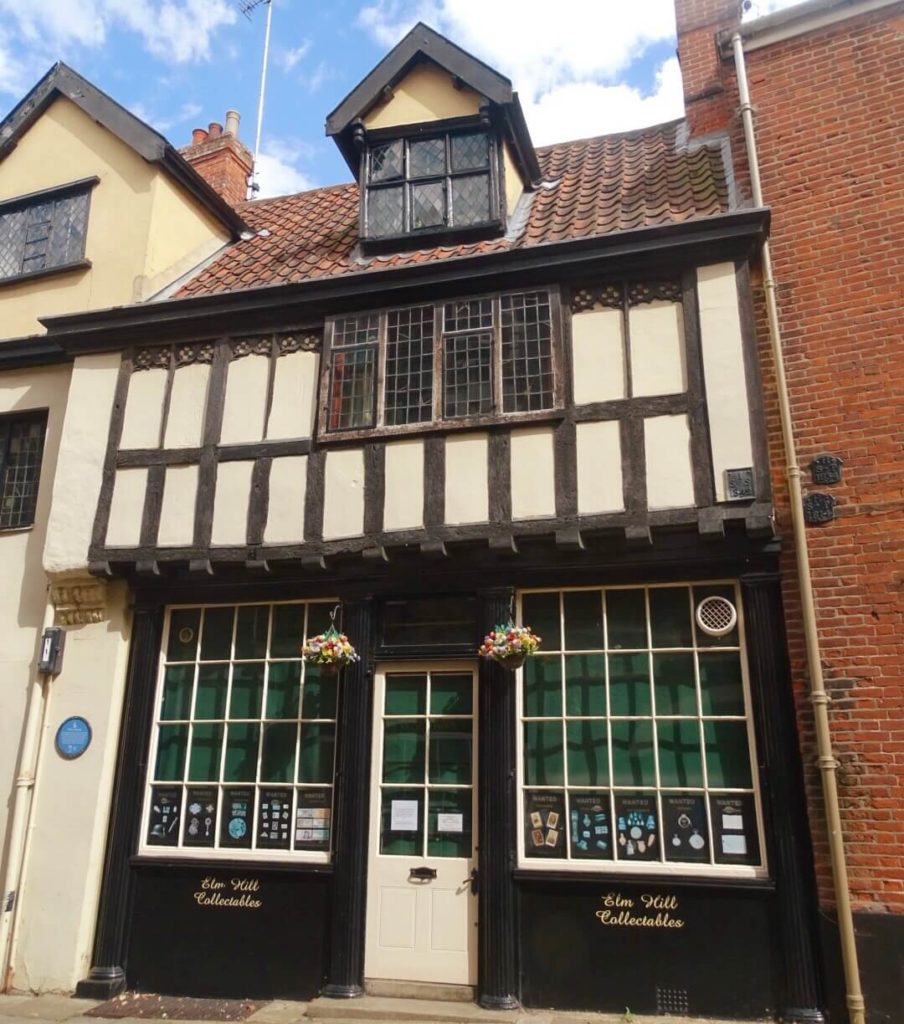 Norwich one day itinerary
Norwich Cathedral: As one of the 12 heritage sites in Norfolk, this is one of the many places to get your culture fix. Take in 900 years of history by wandering Cathedral Close, the cloisters and the Japanese gardens. Finally, enjoy coffee and cake in the Refectory Cafe. Entrance to Norwich Cathedral is free.

Norwich Castle Museum & Art Gallery: You can't miss this huge medieval castle in the heart of Norwich. Dating back to 1067, it was built by William the Conqueror as protection from his enemies. It stands to this day with a museum and art gallery inside. Check out exhibitions and special events on the What's On page.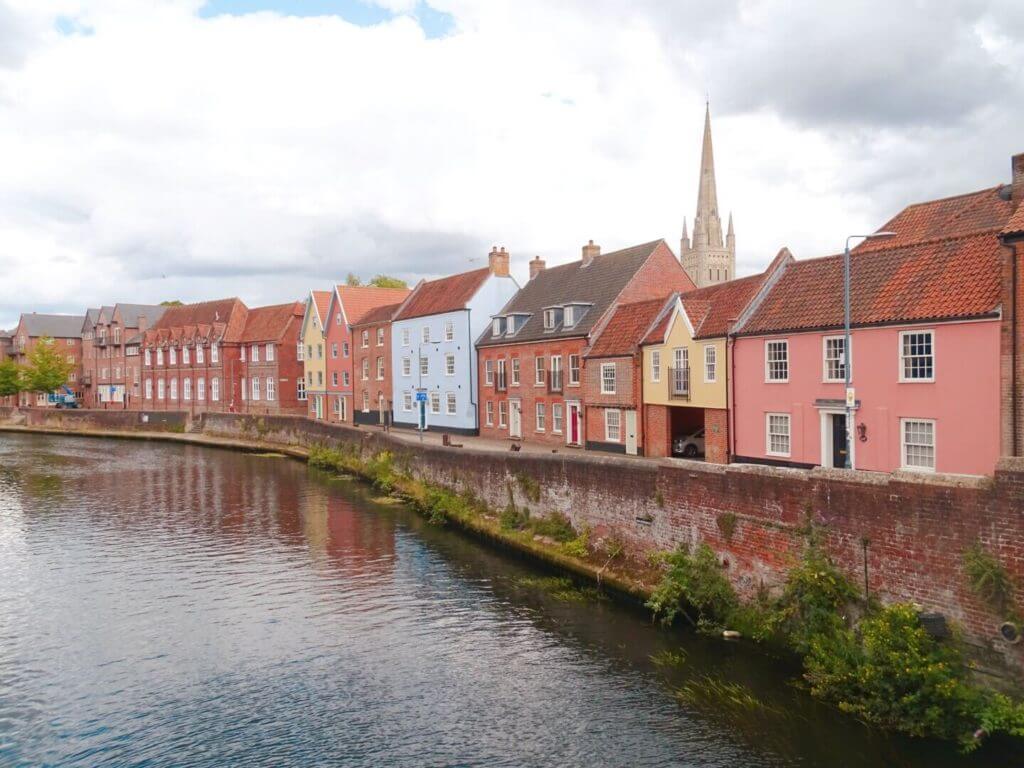 Eating & drinking in Norwich
Norwich Market: An awesome place to eat in Norwich is this static outdoor market with over 200 stalls. It's one of the oldest markets in the country dating back to Norman times.

Nowadays, the market is hosted inside colourful beach huts. You can buy anything from groceries and fresh goods to Asian street food, classic English fish 'n' chips, ice cream and even trinkets and jewellery. It's open from Monday-Friday, 8am-5pm.

Explore the cafes and coffee shops: We ate a global vegan feast of bao buns and Mexican chilaquiles at Tipsy Vegan and washed it down with quirky skull-shaped coffees at The Alchemist.

We also indulged in afternoon cake and gin cocktails at The Merchant's House, a charming cafe down by the river with an outdoor courtyard. Sadly, we missed Bicycle Shop Cafe, a boho eaterie with live music. Next time!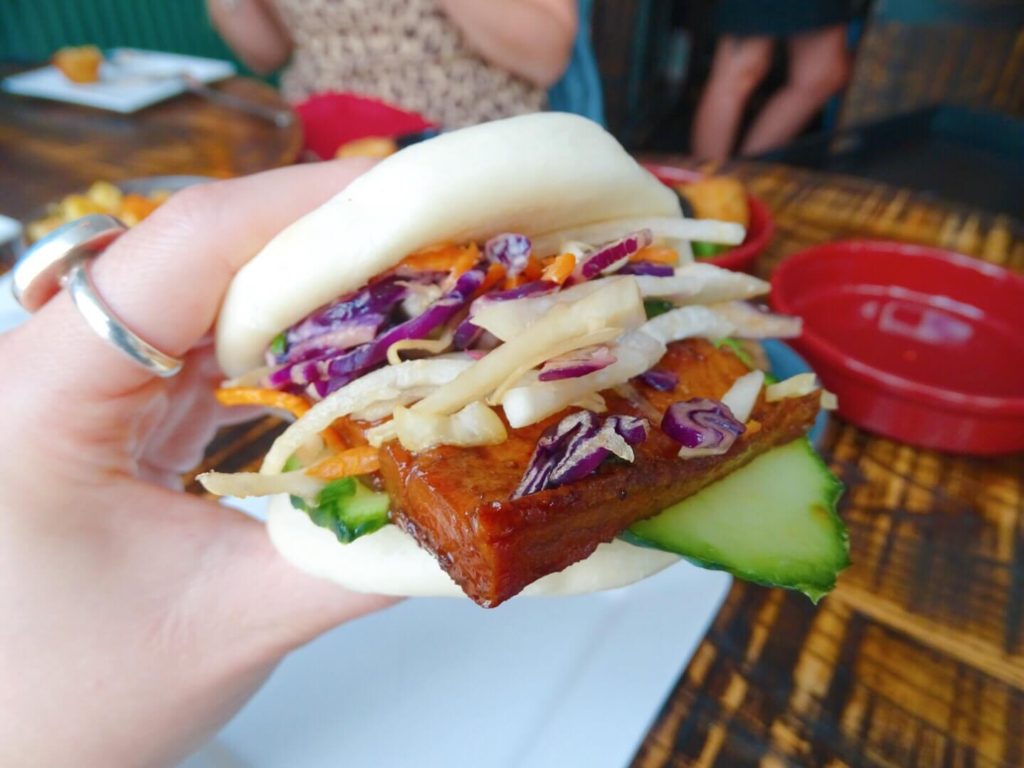 Nightlife in Norwich: There are a few clubs in Norwich and plenty of stylish bars. One particularly quirky venue is Arboretum, a cocktail bar inside an antique shop. Don't miss The Wallow, a self-service wine bar with wines from around the world, paired with tapas.

Parking in Norwich: If you're visiting Norwich for the day by car, there are a few options. You can park at the airport, or one of the other Park & Rides in Norwich, and take a quick bus into the city. Alternatively, park at Chantry Place, a shopping mall with a large multi-storey parking area. Parking costs £3 per 2 hours.
North Norfolk Coast – day 1
The next two days of my Norfolk itinerary will take you along the North Norfolk coast, stopping at charming towns and villages like Blakeney and Holt as well as beautiful beaches and coastal walks.

I'll shout out some favourite cafes and restaurants to enhance your weekend in Norfolk. Fingers crossed you have good weather!

Since there are a few drives required between these destinations, it's best to leave early if possible. We had breakfast in our Airbnb and either packed sandwiches or ate out at lunchtime, finishing the day with dinner in a local restaurant or a takeaway back in our apartment. We managed to pack lots into our days out.

Here are the stops we made…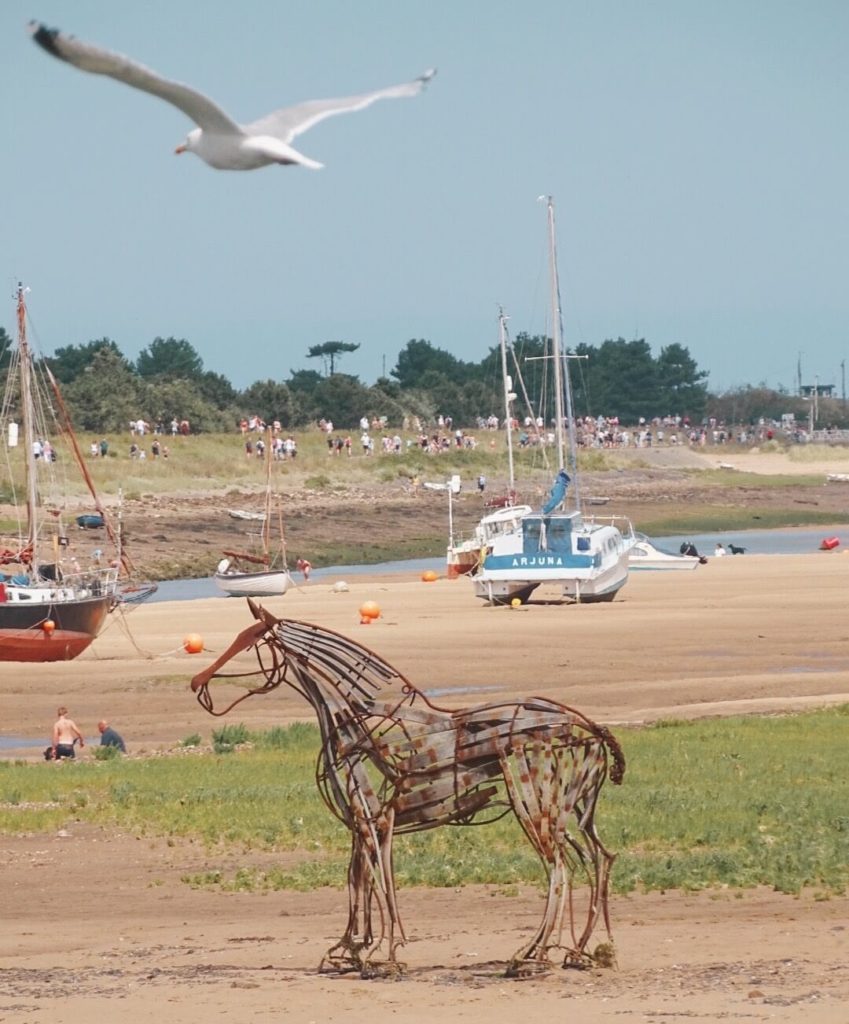 Although I didn't eat here, the cakes looked fantastic and I hear great things about the sausage rolls. If exposed brick and mini cacti aren't your aesthetic of choice, there are plenty of other coffee shops in Wells like Bang in Wells, Nelsons and Grey Seal Coffee.
Other things to do in Wells include:
Browsing the shops and relaxing at the harbour. Pick up a takeaway lunch from one of the many delis and eat at the waterfront.
Visiting Holkham National Nature Reserve and Holkham Hall. This 18th-century house boasts 25,000 acres of land and two types of deer. You could easily spend a whole day taking woodland walks and stopping for lunch in the cafe. Check if any events at Holkham coincide with your trip.
If you have time, take a trip to Holkham Beach or spot birdlife around the wetlands. Stop at The Lookout for respite (and cake). While you could spend a whole day around Holkham and Wells, we whizzed around the highlights in the morning to see more of North Norfolk in the afternoon.
Food and drink in Blakeney
Norfolk Coastal Path
Cley Windmill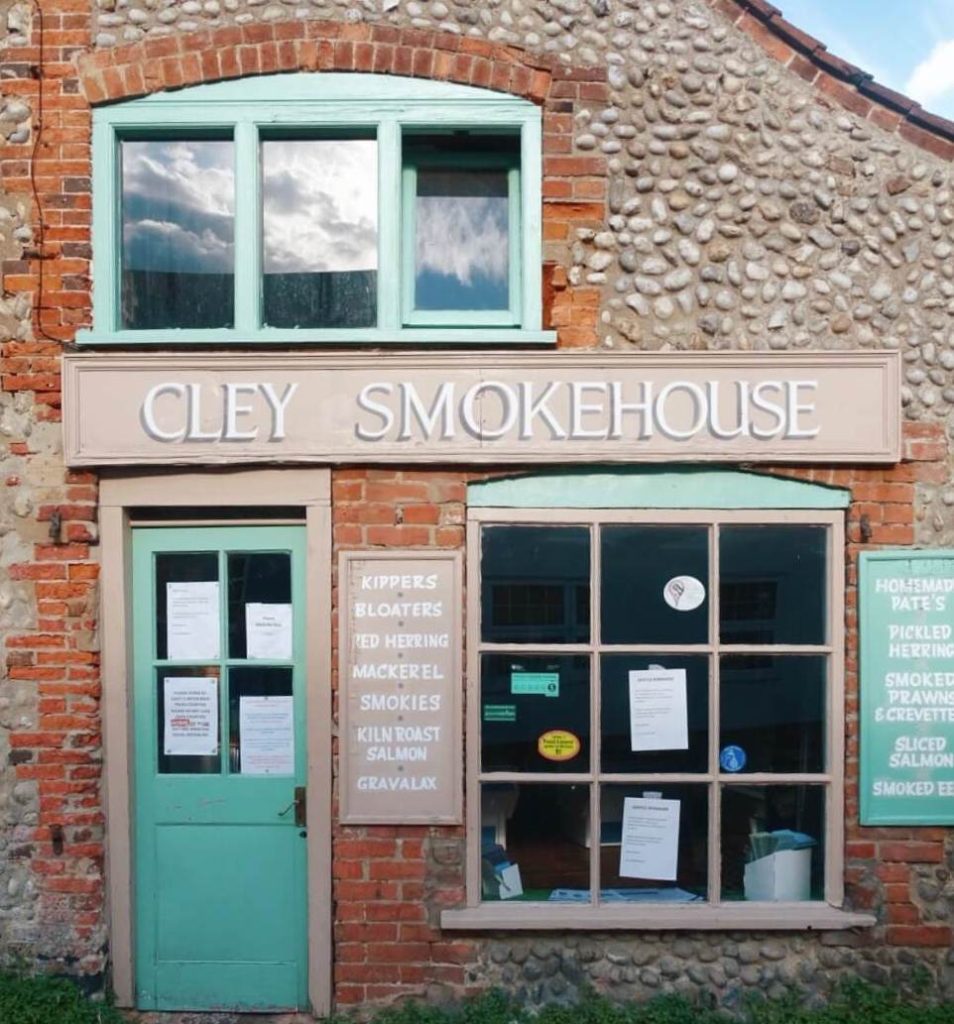 Sheringham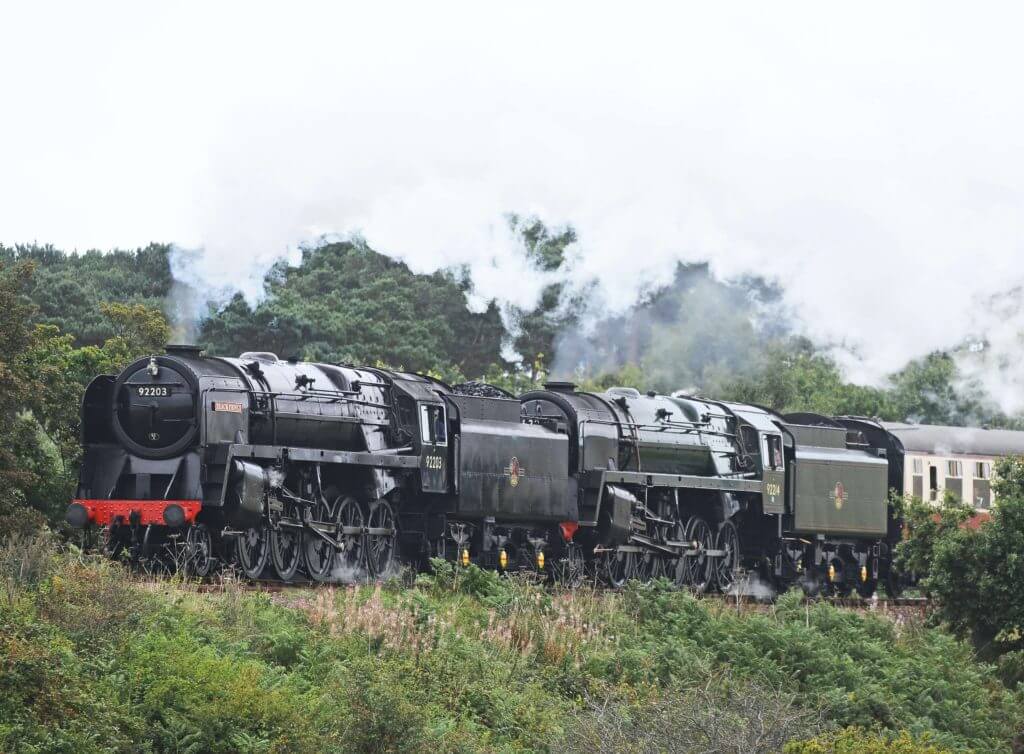 Cromer