This post may contain affiliate links to things like tours, hotels, Amazon associates and products. These help me earn a small commission at no additional charge to you.
UK resident looking for a mini-break? Overseas visitor searching for a handy Oxford itinerary? Either way, you've found my blog and you're about to have a great time during your weekend in Oxford.

Oxford may not always be my hometown since I'm frequently travelling elsewhere, but it's my much-loved base to return to. I grew up in a small town near Oxford and have worked in the city for two of the past five years. After close to three decades living here, it's safe to say I know Oxford pretty well.
There are a few things that tourists come for so I'll delve into these so you can tick off those must-sees, but I'll also share my favourite quirky corners and lesser-known attractions. I'm going to share my 2 day Oxford itinerary to help you plan the perfect trip.
Read next: cheap travel and budget tips for UK travel
Save this for the perfect weekend away in Oxford!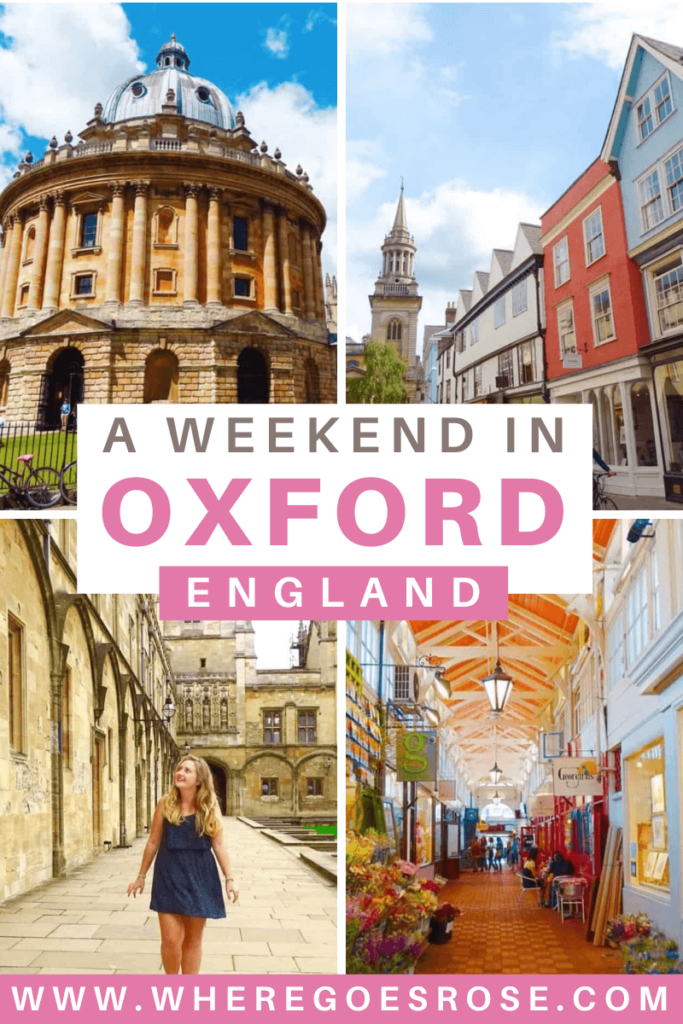 OXFORD ESSENTIALS

Oxford & Cotswolds Pocket Lonely Planet guidebook

Hotels: Booking.com

Activities: GetYourGuide

Getting there: Trainline / Busbud
How to spend a weekend in Oxford
As a small city, Oxford isn't short on activities, history or entertainment; quite the opposite. Whatever you're into, there are things to do in Oxford for all ages and interests.

Many of the buildings date back 600 years or more which means it's a great place for history buffs and architecture fans.
Plenty of travellers visit to see the Harry Potter locations in Oxford as some of the movies used the colleges as their filming locations. There are beautiful botanical gardens and the chance to go punting along the river.

Then, there are plenty of independent shops and businesses, as well as excellent Oxford restaurants, markets, cafes and coffee shops to enjoy during your weekend in Oxford.
Just have one day in Oxford? Check out my Oxford day trip itinerary here.
Oxford is in southern England, north-west of London. It only takes an hour to reach from London (depending on your mode of transport) and it's nearby to other southern cities including Bath, Bristol and Cheltenham. If you have spare time while visiting Oxford, there are plenty of lovely places to visit in the Cotswolds just a short drive away.
Getting to Oxford
By train: The quickest way to reach Oxford is by train which takes as little as 58 minutes from London Paddington or London Marylebone. The train arrives into Oxford railway station which is a short walk into the centre of Oxford. Book in advance at the Trainline.

By bus – the Oxford Tube coach takes 90 mins to and from Shepherd's Bush and slightly longer to Victoria. At £18 for an anytime return, it's a cheap and convenient option (no pre-booking required and coaches run up to every 10 minutes, 24 hours a day). To check there aren't better deals for your dates, use Busbud which is a UK bus comparison tool and booking website.
By car – if you are arriving by car, there are several places to park in Oxford including three Park & Rides. These bus services allow you to park on the outskirts of Oxford reducing congestion and catch a quick bus into the centre of town. Parking is only £2 which is much cheaper than the city centre car parks. I've used Pear Tree Park & Ride in the past.
Where to stay during an Oxford weekend break
There are plenty of places to stay in Oxford for all budgets. Browse best Oxford accommodation here.

Luxury option: Once a jail, the Malmaison is now a hotel with rave reviews. You'll be staying in the old cells which have been refurbished into luxurious rooms and suites. Check availability from £130 per night.

Mid-range option: George Street Hotel is located in the heart of town with most attractions on your doorstep. Check availability from £97pn.
Top activities in Oxford
Oxford itinerary
With 2 days in Oxford, you won't feel rushed. Many people visit Oxford as a day trip from London which, when you include travel time, gives you time to see the highlights, if not do Oxford justice.

This weekend Oxford itinerary will allow enough time for sightseeing, as well as more mealtimes… The most important time of day! There's loads of good food in Oxford so this is an excuse to eat as much of it as possible.
Oxford itinerary – Saturday morning
So, how to spend a perfect weekend in Oxford? Let's get stuck into my 2 day Oxford itinerary…
Check out Oxford's iconic buildings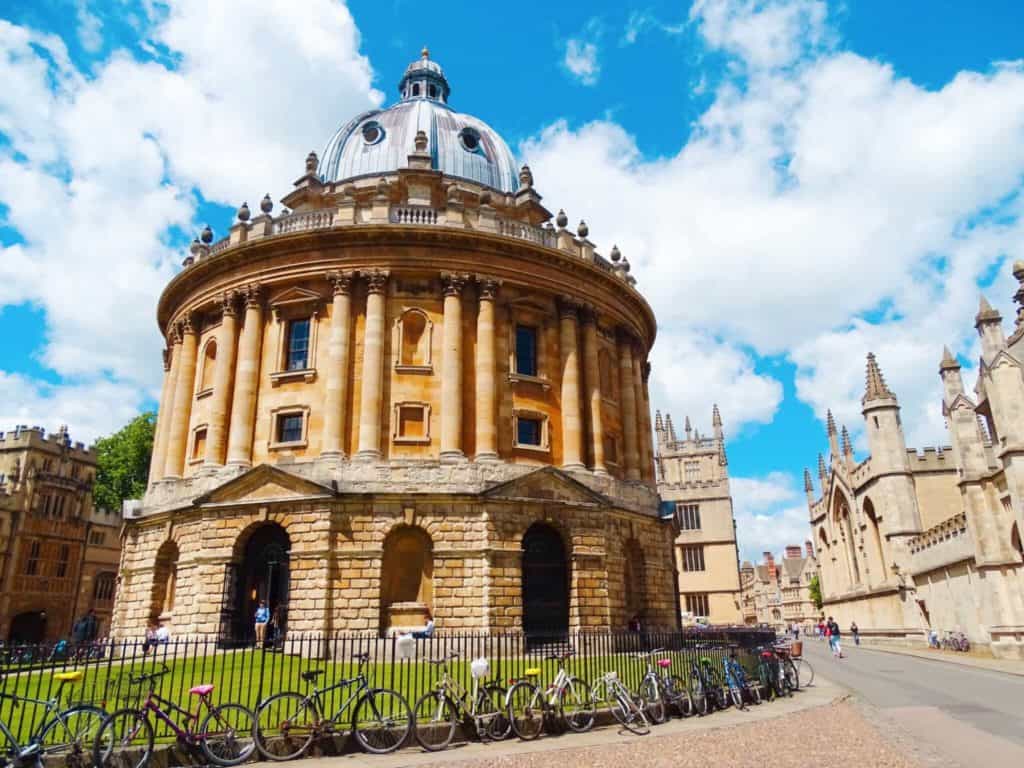 A must for any Oxford weekend is get immersed in the historical city centre. The Radcliffe Camera, the Sheldonian Theatre and the Bridge of Sighs are great places to begin and sit within a few moments walk of each other.

Tolkien, Lewis Carrol and C.S Lewis wrote Lord of the Rings, Alice in Wonderland and the Narnia series whilst surrounded by these buildings. Can you tell they were feeling inspired?

The Radcliffe Camera: This iconic building in the centre of Oxford is the city's most photographed building, often used to as an emblem of the city. It was built to house the University's Science Library and still acts as a library today.

Visitors can't wander inside freely which is okay because the outside is the highlight. However, you can book an interior tour on Wednesdays, Saturdays and Sundays on an extended Bodleian Library tour.
Sheldonian Theatre: Another impressive visit to add to your Oxford itinerary is this performance venue mainly used these days for Oxford University events. However, it's a must to swing by and admire from the outside especially to see the Sheldonian Heads, a set of thirteen characterful statues guarding the outside.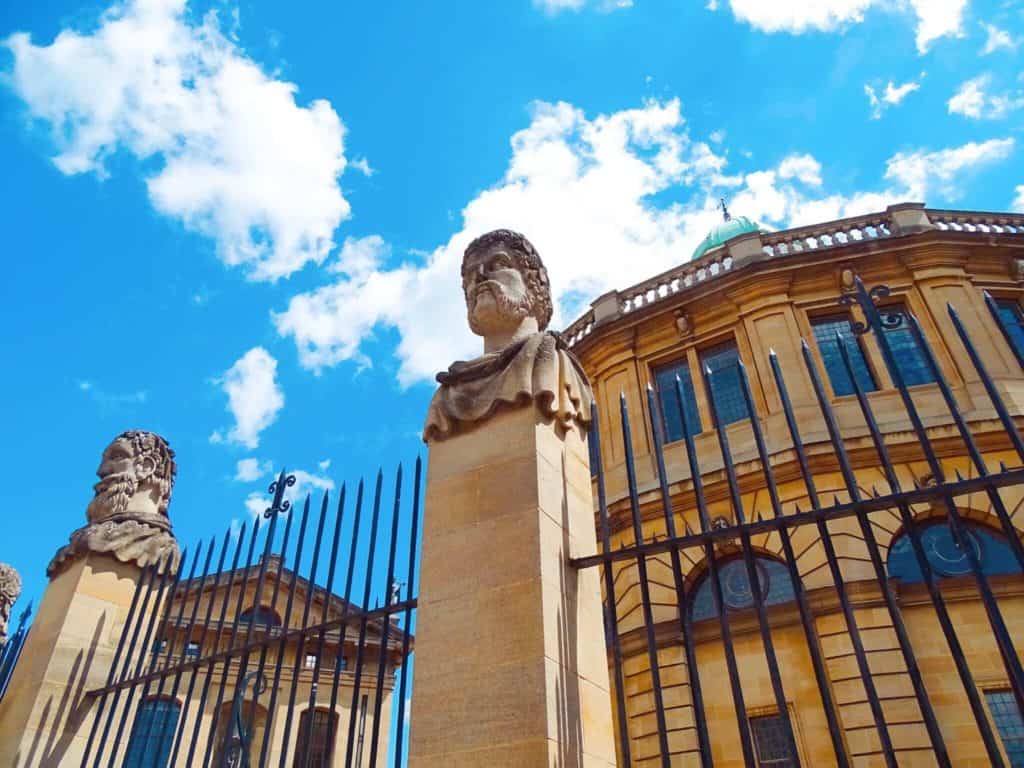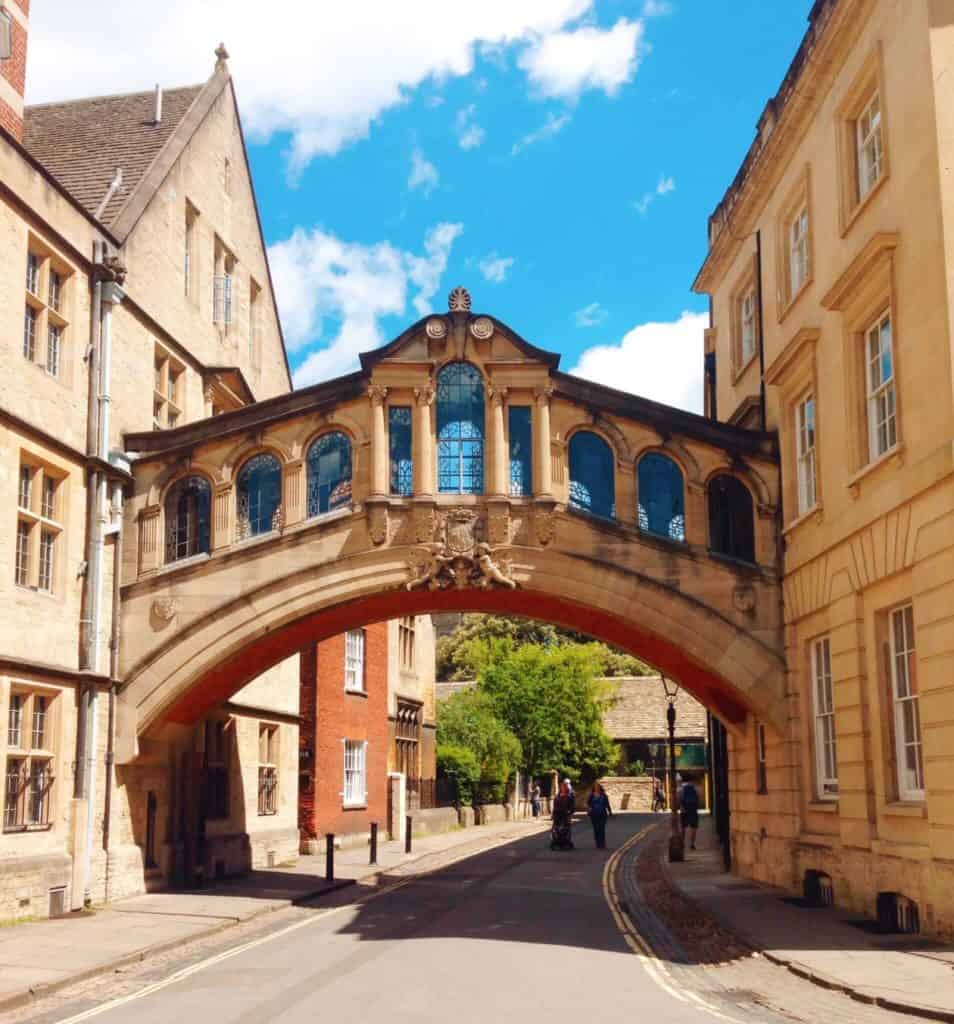 Bodleian Library
Nearby to Radcliffe Square, the Bodleian dates back to the 1400s, making it the oldest purpose-built Oxford University building. The oldest reading room within the library is Duke Humfrey's Library.

If the medieval maps and manuscripts don't excite you, maybe the fact it was used as a Hogwarts filming scene in the Harry Potter movies. You can only visit the Bodleian as part of a tour. Book Bodleian tours in advance.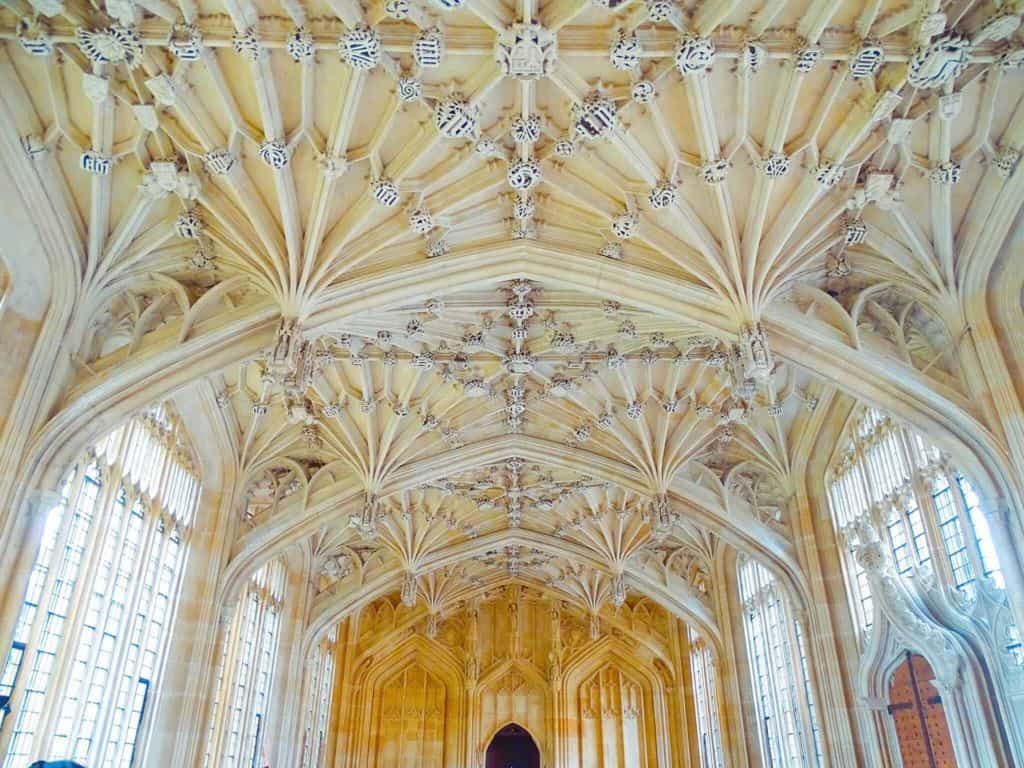 Divinity School: The Bodleian Library is attached to the Divinity School which is another of Oxford's key sights. Once a lecture theatre, it was recently used in Harry Potter filming as the Great Hall during a Hogwart's ball. The intricate ceiling of this building is well worth seeing during your Oxford weekend.

For just £2.50 you can enter the Divinity School without pre-booking.

Alternatively, visit the Bodleian as part of a Harry Potter filming tour.
Climb a tower
For the best view in Oxford, head up the University Church of St Mary the Virgin on High Street. You'll pay £4 but it's well worth it. Following a steep climb up a very windy staircase, you'll look out for miles around and get great shots of All Souls College (below) and the Rad Cam.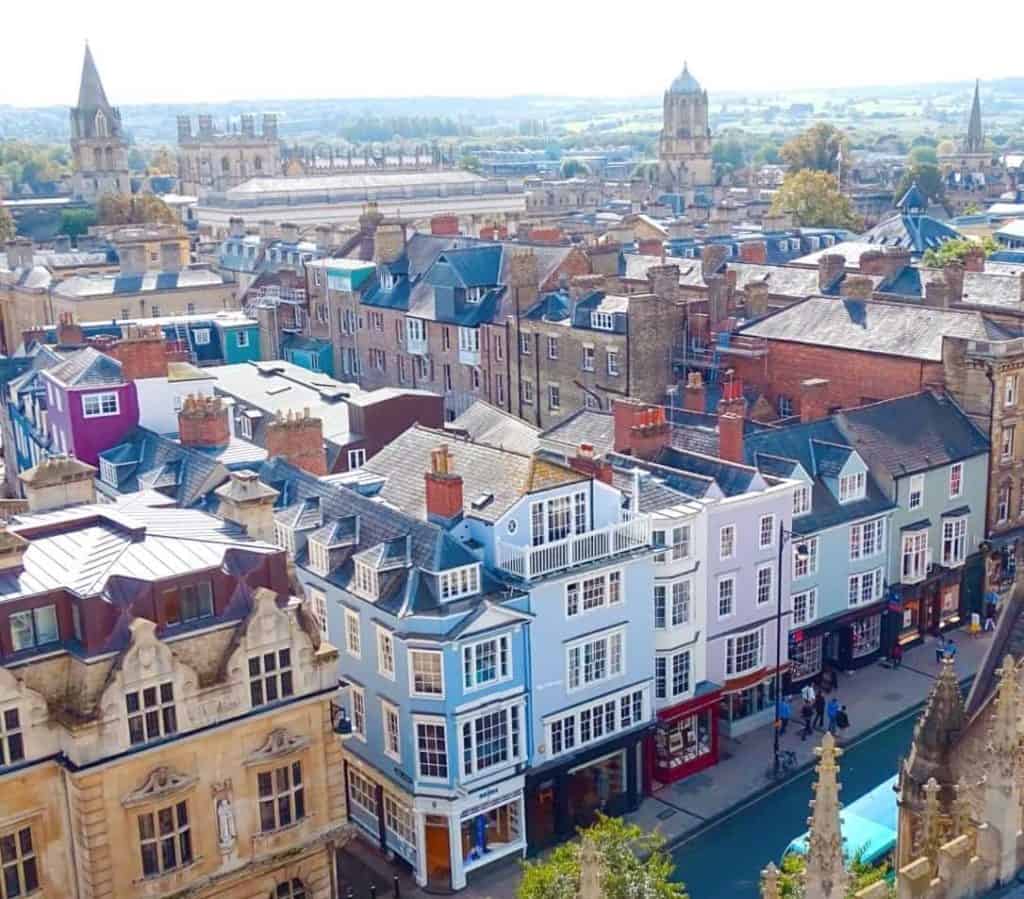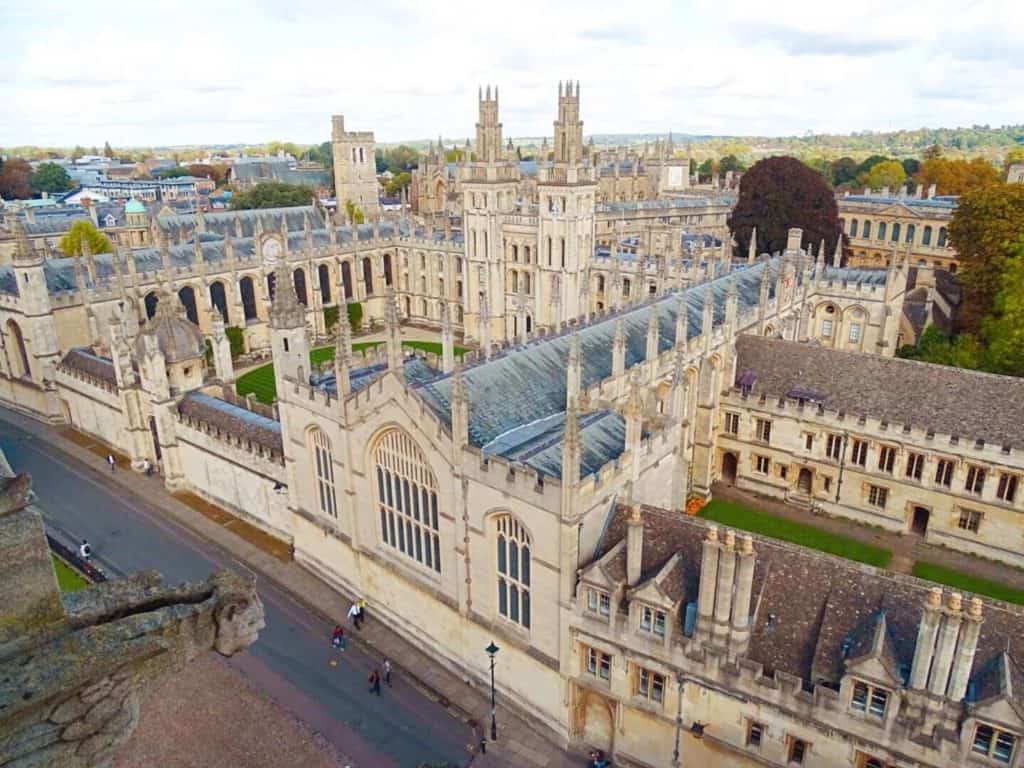 St Michael's Saxon Tower – another lovely panoramic view in Oxford can be seen from this ancient tower on the corner of Turl Street and Cornmarket. The views must have changed considerably since the tower was built 1,000 years ago!

It's £4 to climb to the top and is open from 10.30am until 5pm.
Saturday lunch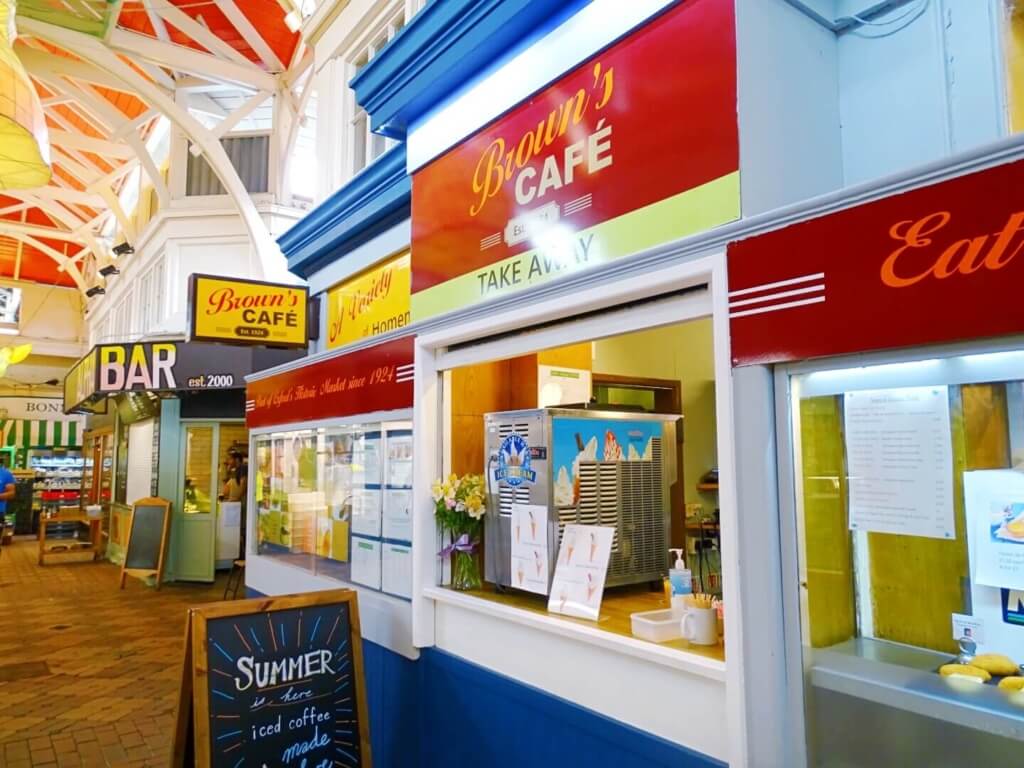 Wander through the lovely Oxford Covered Market where you'll find a host of shops and stalls from Indian jewellers to Korean canteens. This cosy indoor market with lots of independent Oxford businesses if one of my favourite places in the whole city.

There are a couple of delicious lunch spots. Georgina's colourful cafe is great for veggie-friendly Greek mezze. If you fancy a cheap and healthy lunch, brave the queue for Alpha Bar, one of the best salad bars I've been to with lots of luxe ingredients. Sasi's serve some of the best Thai food in town, and Brown's do a mean fry up!
Read next: The best markets in Oxford
If you fancy a decadent weekend treat, I'd recommend The Grand Cafe or The Rose on the High Street for a traditional English afternoon tea. Sandwiches, cakes and tea will set you back around £15pp.

Other places for lunch during a leisurely Oxford weekend away include Vaults & Garden for tasty soups, sandwiches and cakes with a view of the Radcliffe Camera, and Queen's Lane Coffee House, a cosy English and Turkish cafe serving food and coffee since 1654.

In good weather, why not take an afternoon tea river cruise (£39)?
Explore a college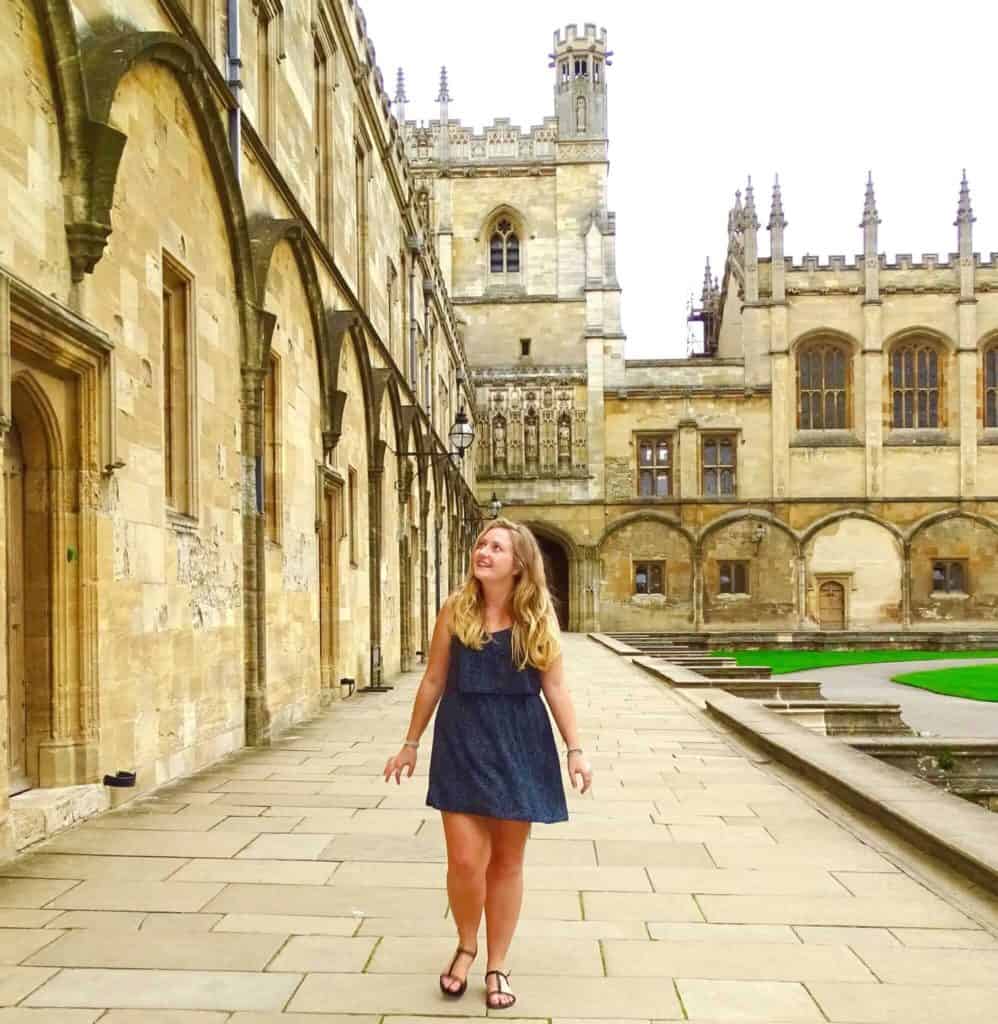 No weekend in Oxford would be complete without going inside a college. There are 45 colleges dotted around Oxford, hidden away down alleyways and back streets.

These walled colleges were founded many centuries ago to protect the students who were persecuted by the local townsfolk. Today, they provide the charm that tourists from all over the globe come to Oxford to seek.
Read next: A visitor's guide to the Oxford colleges
Christ Church
Christ Church is most famous and touristic Oxford college largely due to its many Harry Potter filming locations inside. As one of Oxford's key touristic attractions, I'd say include it in your Oxford itinerary if you have the budget but don't obsess over it.

Christ Church is busy and expensive at £16pp so you could consider exploring a cheaper college (which includes all the others). If you do choose to visit, you can wander independently and spy the staircase and dining hall used in Harry Potter filming, take a guided tour and go inside Christ Church Cathedral. Afterwards, relax in spacious Christ Church Meadow (no ticket required).
Balliol College
This pretty college right in the city centre has all the charm you'd expect from an Oxford college but none of the tourist footfall. Admire wisteria growing over old golden stone in the spring months and wander the quad to see students go about their day. Entry is just £3 from 10am to 5pm.
Magdalen College
Located a little out of town just before Magdalen Bridge, this larger Oxford college has large grounds, a herd of deer and an Instagrammable red phone box with flowers growing inside. Entrance is £8, June-September 1pm-7pm, rest of the year until 6pm.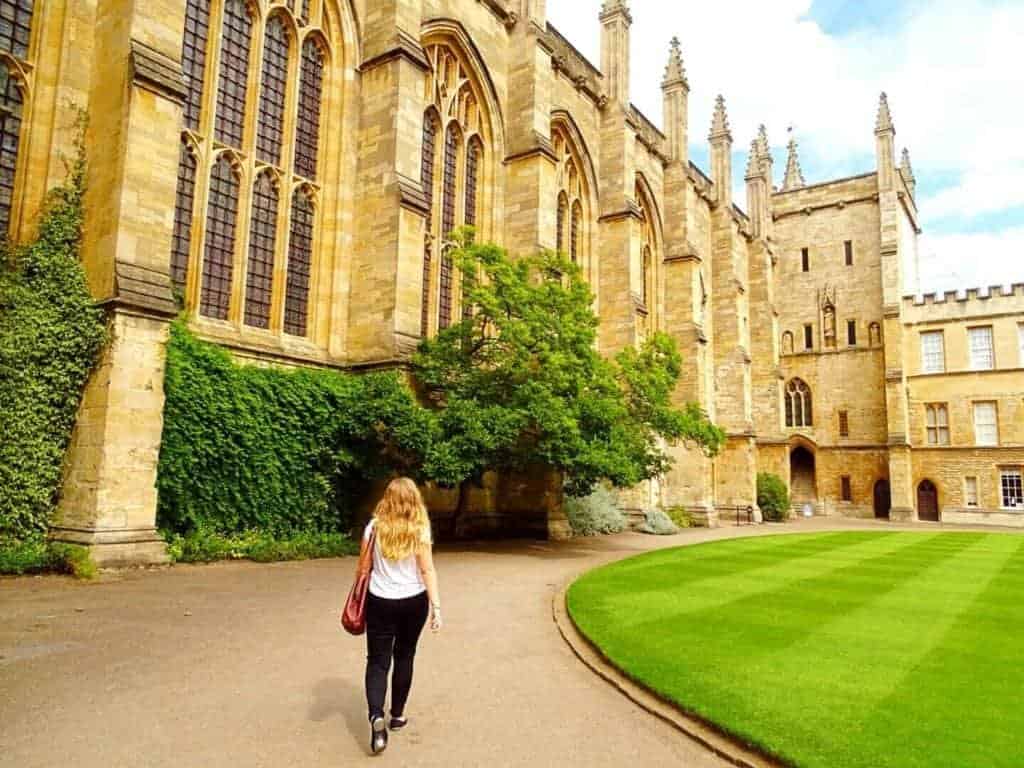 New College
Another of my favourite Oxford colleges is New College because you can wander through the attractive cloisters (hallways with large open windows to the grounds). If they look like scenes from Harry Potter, well that's because they are!

Entrance is free from 2pm-4pm in the winter months (October to March) if you enter via Holywell Entrance. It's £8 the rest of the year via the Queen's Lane entrance.
Head through Holywell Street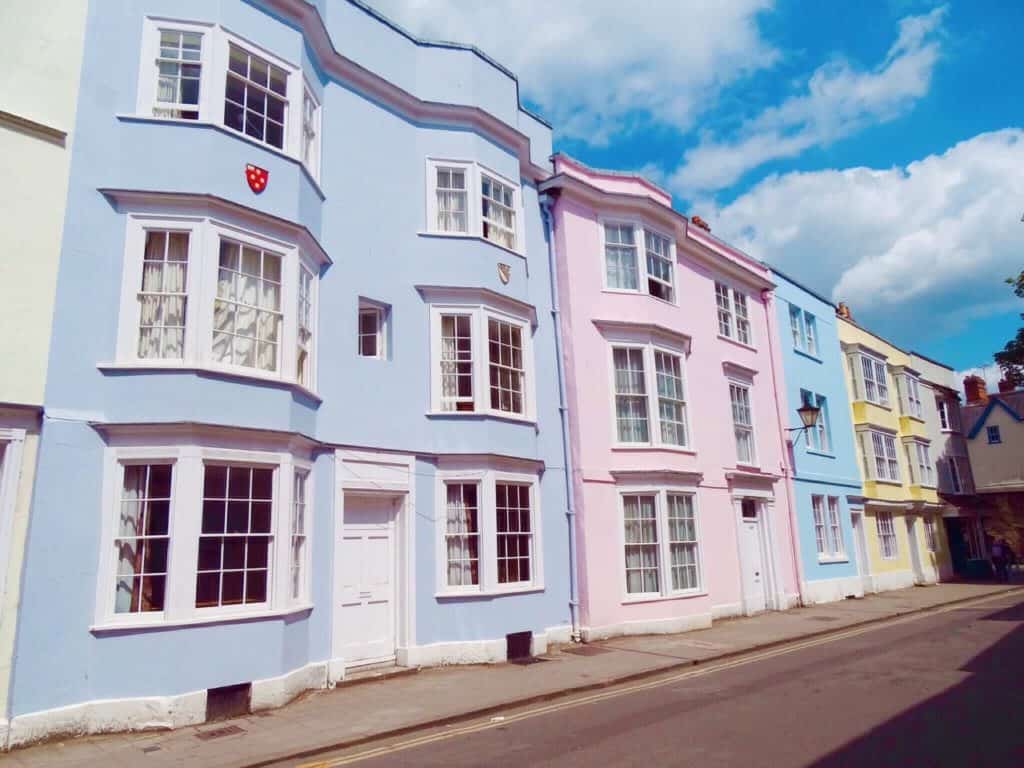 Once you've soaked up the inside of a golden college, pass through Holywell Street for all that's bright and beautiful. It's one of my favourite streets in the city and I especially love these colourful houses.

Insider tip: there's a really authentic, reasonably priced Japanese restaurant here called Edamame should you want Japanese food during your Oxford weekend.
Visit Oxford Castle & Prison
If you have a full 2 days in Oxford, you'll definitely have time to explore Oxford Castle, a medieval castle just five minutes' walk from the city centre.

The Castle was restored in the 12th century which means today you can still view its original features like its moat and walled courtyard. The Prison is now a boutique hotel, Malmaison, which you can opt to stay inside.

If you have limited time, admire the castle mound and wander around the Castle Quarter which is now home to cafes and shops. For full access to the interior, old prison, learning centre and gift shop, book a ticket including a guided tour for £15.

With more time on your hands, you can the Jailbreak Escape Room, take a Bill Spectors Ghost Tour or even a murder mystery evening.
Saturday dinner
To liven up your weekend in Oxford, head to quirky neighbourhood, Jericho, which is just a 10-minute walk from the train station. Check out my guide to visiting Jericho Oxford.

These are the top places I would recommend eating in Jericho:
The Old Bookbinders – this quirky pub serves French food mussels with garlic butter, sirloin steak, charcuterie boards and crepes in all every flavour under the sun. You can try the house ales, lagers, ciders, wines and spirits.
Read next: The best restaurants in Jericho, Oxford
The Rickety Press – for stonebaked pizzas and craft beers, you can't beat this cosy pub on Cranham Street. The pizzas are really excellent with options including chorizo, chilli, basil, truffle oil and basil. I also like the burgers with beef, chicken and pulled jackfruit options. Prices are reasonable with pizzas from £6 and burgers from £7. Don't miss the truffle parmesan fries!
More comfortable to stay outdoors? Here's where to eat outside in Oxford this summer!
Oxford itinerary – Saturday night drinks
Oxford isn't the best city in the UK for nightlife but there are a few options, especially if you fancy a few rounds of cocktails. These include:

Oxford Wine Cafe (Jericho) – this bright, spacious bar is open all day serving white, red and sparkling wines from around the world as well as tapas dishes to line the stomach. I love the relaxed interior of this cafe with rustic wood tables and long windows.

Raoul's Bar and Liquor Store (Jericho) – I love this dimly-lit cosy bar on Walton Street with a huge cocktail menu. The mango and lychee collins and bourbon brûlée can't be missed. You can order sour cocktails, tiki drinks, English-themed cocktails and teapot sharers. Seriously the best cocktails in Oxford.

Turf Taven – you'll find this pub nestled down the tiniest of alleyways and it's sure to take you back to the 13th century when it was built. Although not enormous, it's one of my favourite Oxford pubs with gardens. As well as Bill Clinton allegedly smoking a spliff there and the Harry Potter film cast using it as their local, there's apparently a friendly ghost named Rosie.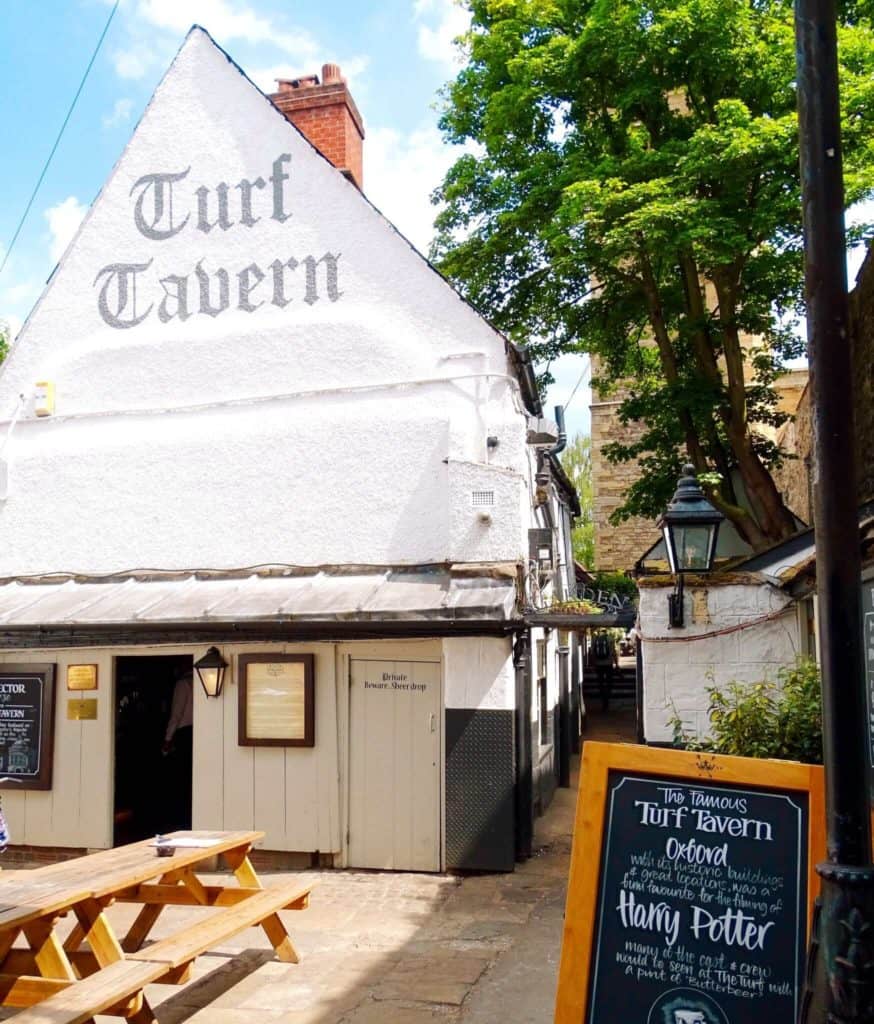 Eagle & Child – this traditional British pub serves standard drinks and pub grub but you'll probably want to visit for its history: C.S Lewis and J.R.R Tolkien wrote their famous novels there.

The Varsity Club – find this gorgeous rooftop bar above Oxford Covered Market. The cocktails are decent but the highlight is the views out across Oxford's dreaming spires.

If a party's on the agenda, you've got a choice of clubs for later like Atik and Purple Turtle.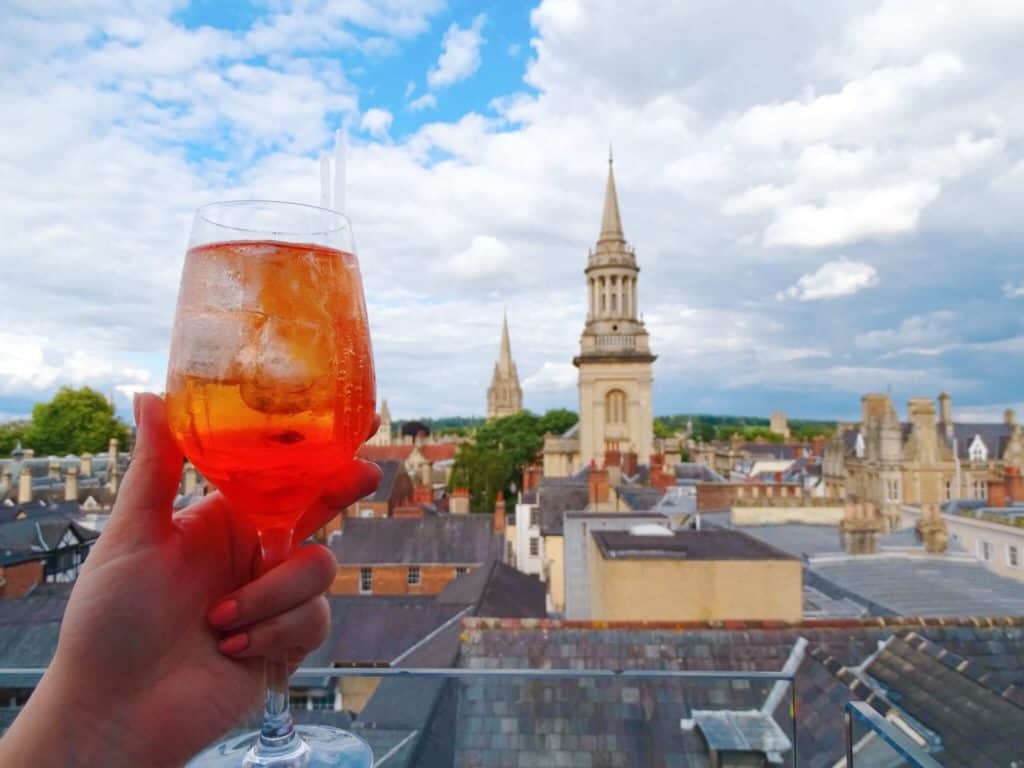 Oxford itinerary – Sunday
Let's continue this 2 day Oxford itinerary in the best possible way: brunch!

If you're up for a full-blown breakfast and don't mind a bit of a walk, I love Cafe Coco on the Cowley Road. For a traditional English breakfast in the city centre, try the Handle Bar Cafe & Kitchen on St. Michael's Street.
Read next: Where to find the best brunch in Oxford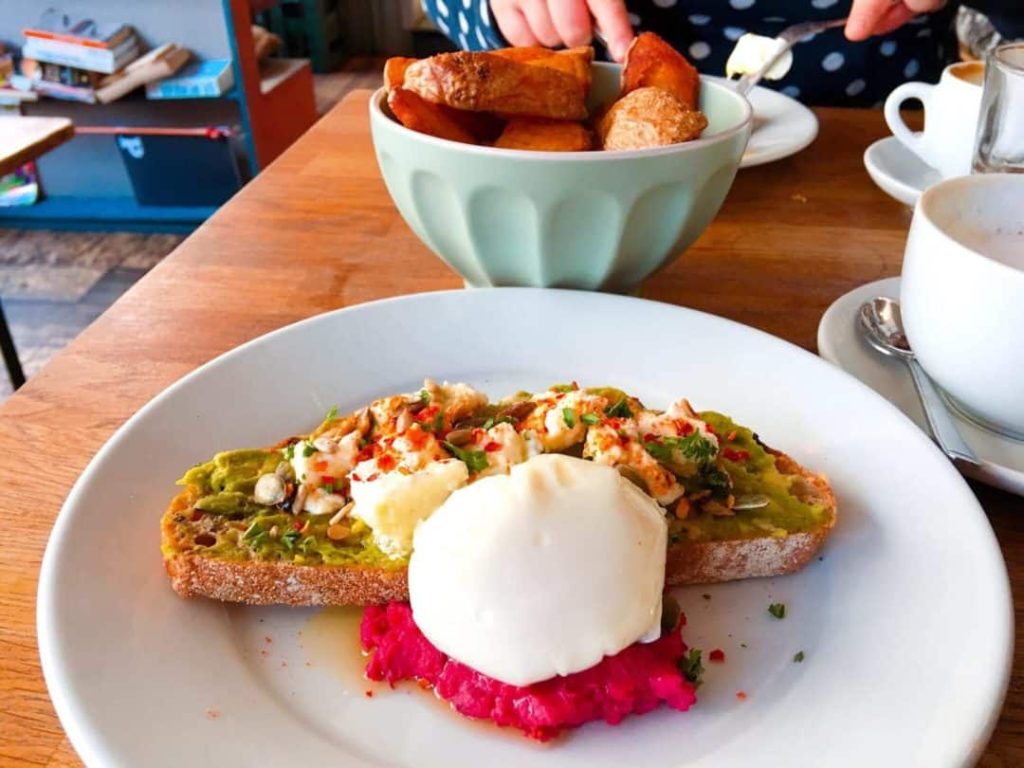 George Street Social offer a boozy brunch available from 12-4 on weekends costing £25 for a brunch dish and prosecco. They serve classic brunch dishes including eggs and avo.
Sunday sightseeing for sunny weather
For your second day in Oxford, you can move past the must-see attractions of the city centre and explore a few other parts of Oxford. Of course, the weather in Oxford can make or break even the best-laid plans. I'll start with some summer activities for good weather and move on to some inside activities after, If the sun's out, check out the following things to do in Oxford:
Punting
This is undeniably an iconic addition to your Oxford weekend. The only UK cities to offer this are Oxford and Cambridge so if you're visiting between February and November, why not grab a picnic or bottle of Prosecco (there's a Sainsburys a few minutes walk away at the end of Magdalen Bridge) and head your way down the river?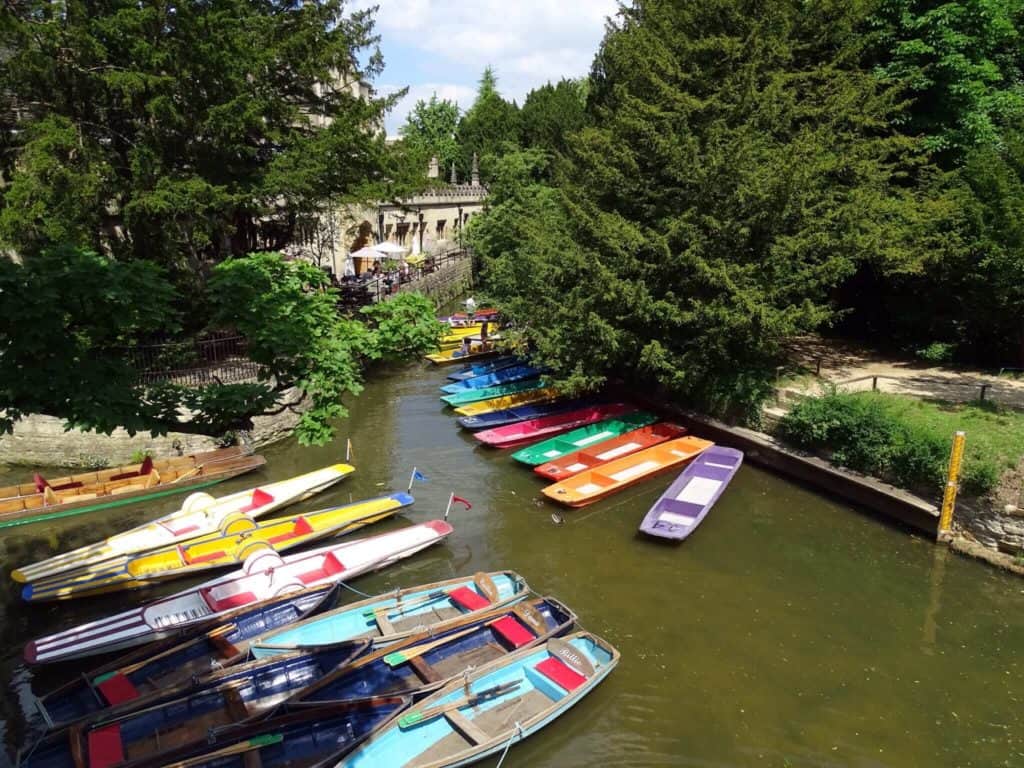 Punt hire is £25 an hour and you can fit five in a boat. You can also hire a chauffeur for an extra £10 (slightly more on weekends and public holidays) if you don't fancy doing the arm work yourself. Alternatively, opt to row or pedalo instead of punting.
The Botanical Gardens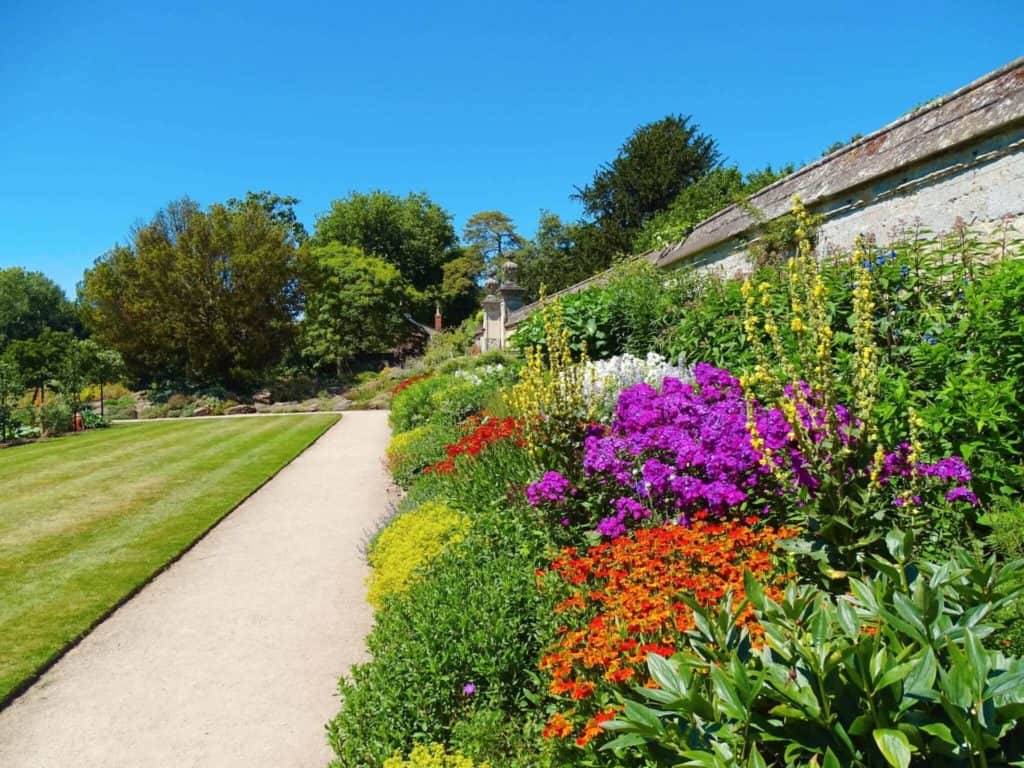 Another activity for a sunny 2 day Oxford itinerary is strolling around the beautiful Oxford Botanical Gardens, the oldest of their kind in Britain.

It started life as an Oxford University project growing plants for medicinal purposes and has become one of Oxford's best-loved gardens with more than 5,000 species of plants. The wildflower meadows in the summer are an idyllic place to escape the busy city. Entrance is £6.30
Christ Church Meadows & circular walk
Whether or not you venture inside Christ Church College, you can access Christ Church Meadows for free. This is a lovely place to go for a walk in Oxford or a picnic as it runs along the Thames river banks.

Once you've eaten or relaxed under a tree, follow Broad Walk through the shady woodland, coming out at the back of the Botanical Gardens. Take a left along Deadman's Walk then squeeze through the tiny gate connecting to Merton Grove, arriving on Merton Street. From here, you're back in the city centre.
Read next: the best walks near Oxford
For culture or rainy days
If you're interested in history or want to learn more about Oxford in days gone by, there are plenty of places to do this. The Oxford museums are some of the oldest and most famous museums in the world so I feel lucky to have them on my doorstep. If you only have a weekend in Oxford, I would suggest picking one or two and seeing them properly.

Top Oxford museums:

The Ashmolean – housing everything from Egyptian mummies to contemporary art, this is one of the best museums in Oxford as well as the first university museum in the world. Don't miss the rooftop restaurant for cityscape views afterwards. You can eat lunch or dinner here, enjoy a full afternoon tea or simply have a cocktail or coffee while enjoying the views. Entrance is free and the museum is open from 10am to 5pm seven days a week.
Natural History Museum – away from the city on Parks Road (about a 15-minute walk from the city centre), this enormous gothic building is home to two of Oxford's best museums. The Natural History Museum holds Oxford's University's impressive specimens including dodo and dinosaur remains.

In the same building, the Pitt Rivers Museum boasts impressive anthropological and archaeological artifacts. Entrance is free and you can wander between both museums at your leisure which could easily keep you busy for half a day. There's a cafe onsite if you plan to spend a long time there and get peckish.
Discover Oxford's literary history
Oxford makes no secret of the fact that Charles Dodgson, pen name Lewis Carroll, wrote Alice's Adventures in Wonderland and Through the Looking-Glass while based in Oxford. It's also a known fact that C.S Lewis wrote The Chronicles of Narnia after his time here. If you read these stories growing up, you might like to tour their histories' in Oxford.

Narnia locations in Oxford: The animal carvings at Magdalen College are thought to have inspired the frozen creatures that Aslan breathed life into. But my favourite Narnia location in Oxford is the doorway along St. Mary's Passage, an otherwise unremarkable street connecting Radcliffe Square with High Street. Keep an eye out for a golden create with horns and a pointy chin thought to be the inspiration for fawn, Mr Tumnas.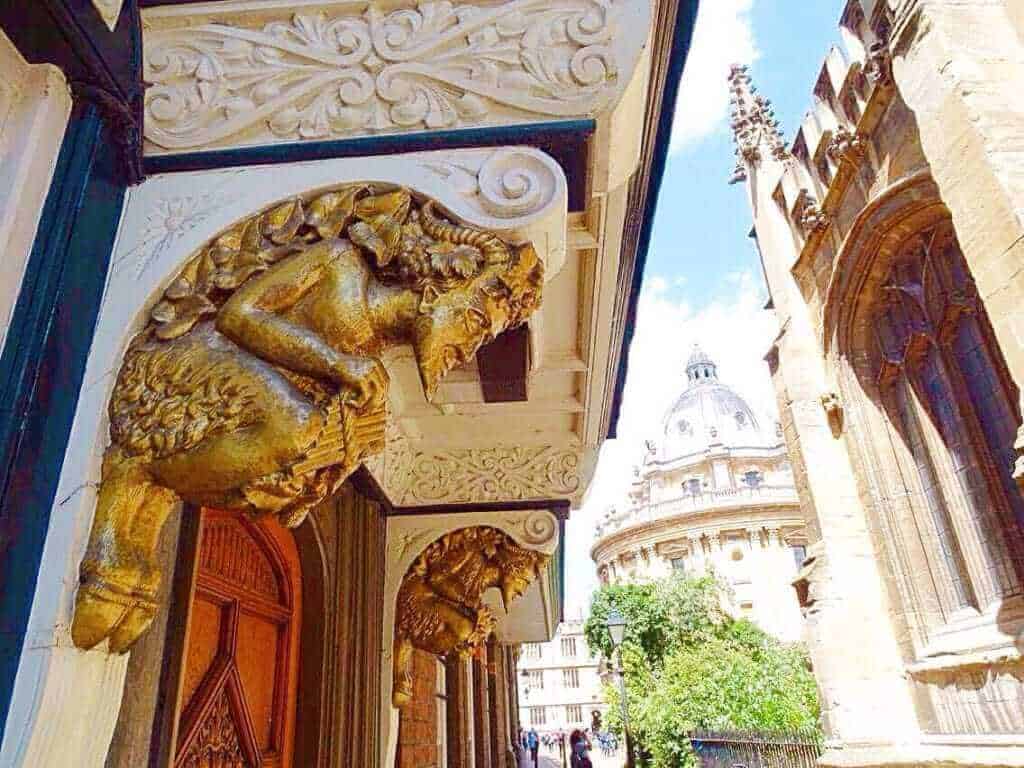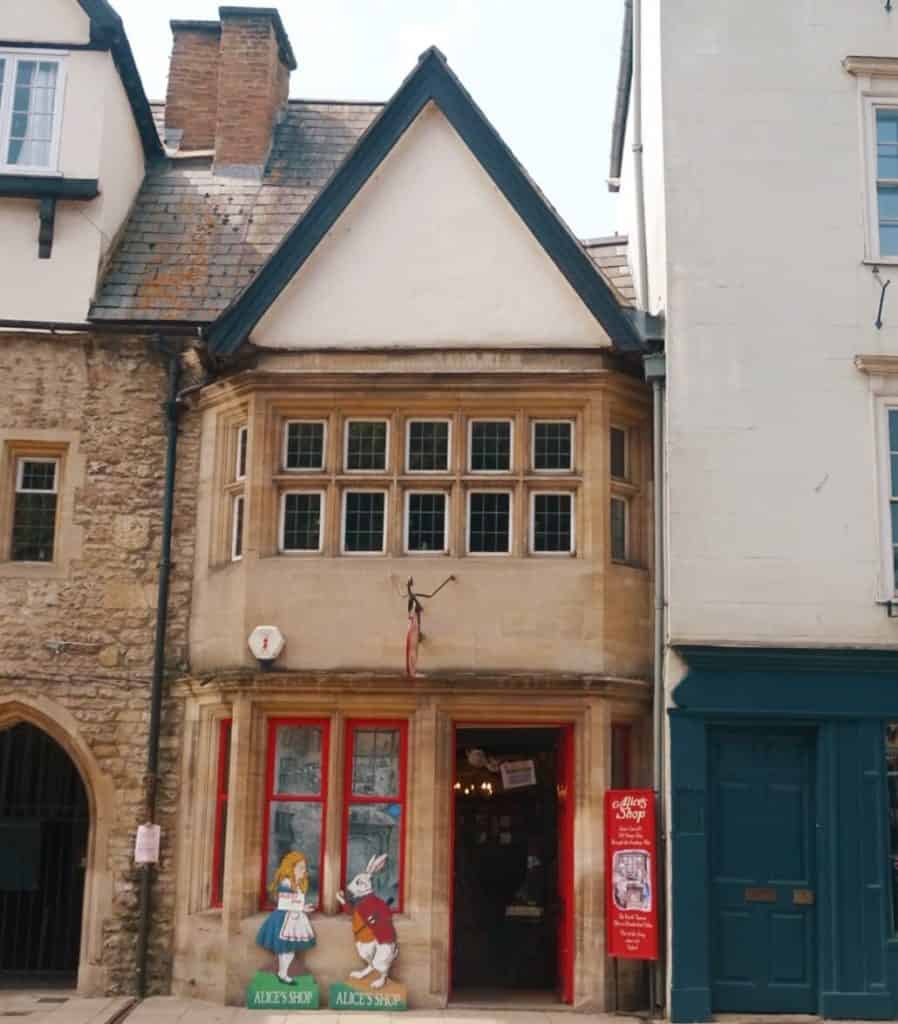 Alice in Wonderland locations in Oxford: These include the dodo remains in the Natural History Museum that was said to inspire the dodo character in the books, as well as a hidden stained glass window in Christ Church College paying homage to Alice. This was the college where Lewis Caroll studied before meeting a young Alice Liddell and her stories which she begged him to write down. The rest is history!

Alice's Shop: Along St Aldates, fans of Alice in Wonderland can seek out this charming shop entirely dedicated to Alice in Wonderland in Oxford. Alice's Shop was once a sweet shop where the real Alice Liddell would purchase her favourite treats. Today, you can purchase all kinds of Alice in Wonderland memorabilia in her memory. The quirky store in a 15th century Grade II listed building is open daily between 10am and 5pm.

Book a 2 hour C.S. Lewis and J.R.R. Tolkein walking history tour of Oxford (£20).
Oxford itinerary – Sunday afternoon
Finish your 2 days in Oxford with coffee in one of the city's many roasteries before you head home. As a coffee addict, this is one of my favourite things to do in Oxford. Read my full Oxford cafe guide or follow my recommendations below.
Read next: The best Oxford cafes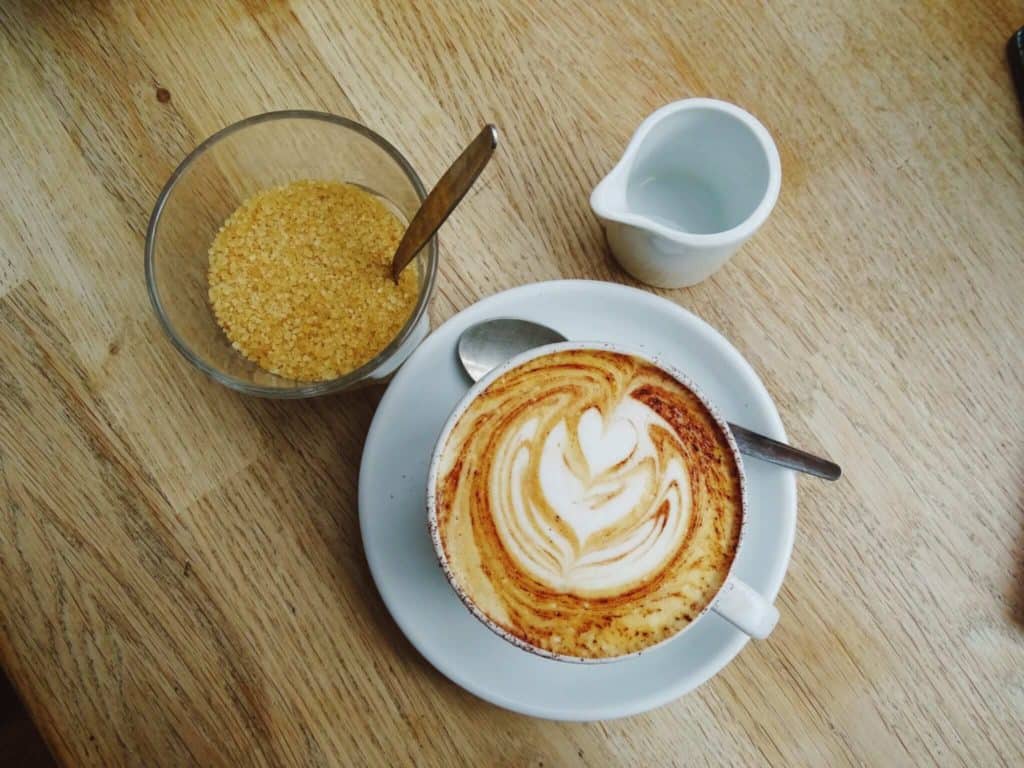 Missing Bean – this lovely cosy hangout serves excellent coffee, cakes and brunch but the highlight might be the people-watching opportunities. You can perch at the window bar and watch as locals whiz by on bicycles and students meander out of the Oxford college opposite. Just the views alone of bicycles resting again Turl Street's Instagrammable doorways are worth admiring over a cup of coffee. Order a flat white and blondie (white chocolate brownie).

Colombia Coffee Roasters – inside the Covered Market, this cosy coffee shops serves hot and cold coffees, all freshly-roasted onsite. On weekends, this cafe is a busy and atmospheric place to meet friends. In the week, it's much quieter, hence I curled up with an iced cappuccino and lemon muffin and had a read of a Colombia coffee book I found in the corner. Sadly they still serve plastic straws during my last visit but I'll update if this changes.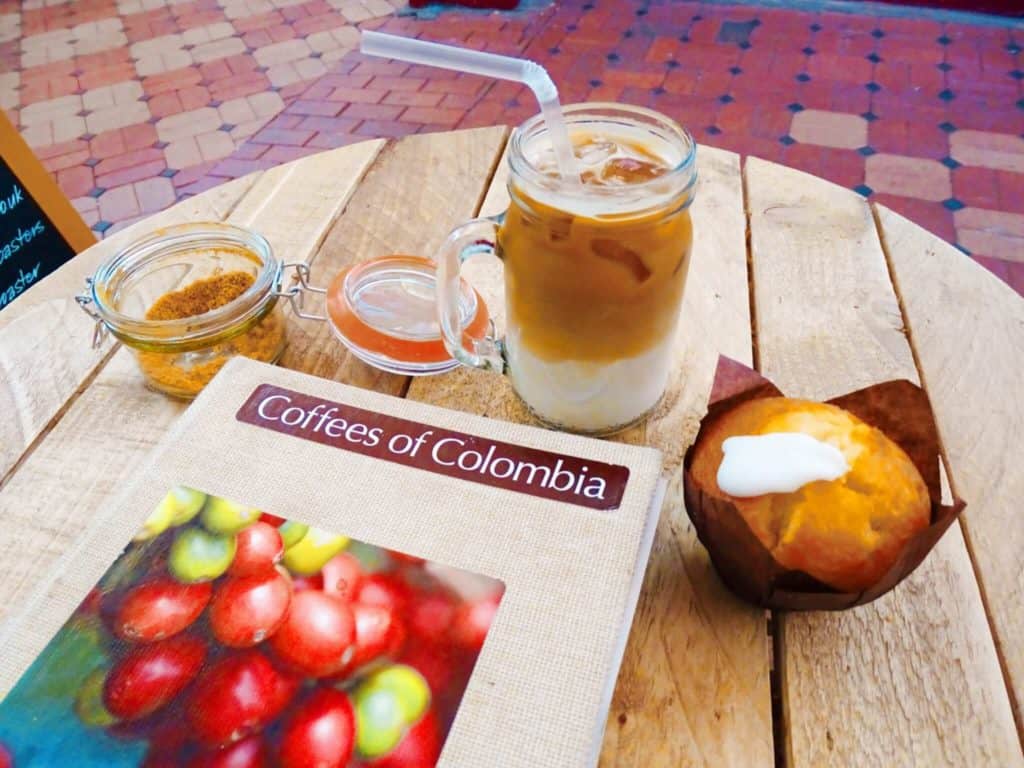 GAIL's Bakery – this gorgeous cafe on Little Clarendon Street near Jericho is known for its decadent cake table. You'll be hard pushed to just order a drink because the freshly-made baked goods stretch as far as the eyes can see. Luckily the coffee is just as good, plus they also do an excellent smoked salmon brunch.
Day trips from Oxford
Aside from the very obvious one of London, there are some gorgeous day trips you can take from Oxford if you have time. These include:

The Cotswolds – this area of natural beauty was a Downtown Abbey filming location and is the perfect place to explore the English countryside. Tour villages including Bourton-on-the-Water and Burford whilst filling up on pub lunches and cream teas. Use my guide to plan a weekend in the Cotswolds or, if you don't have a car, take a Cotswolds tour from Oxford.

Blenheim Palace – this stately home and its grounds just 10 miles from Oxford make for a great day out. Grab a picnic and check out my guide to visiting Blenheim Palace and the free entry gates.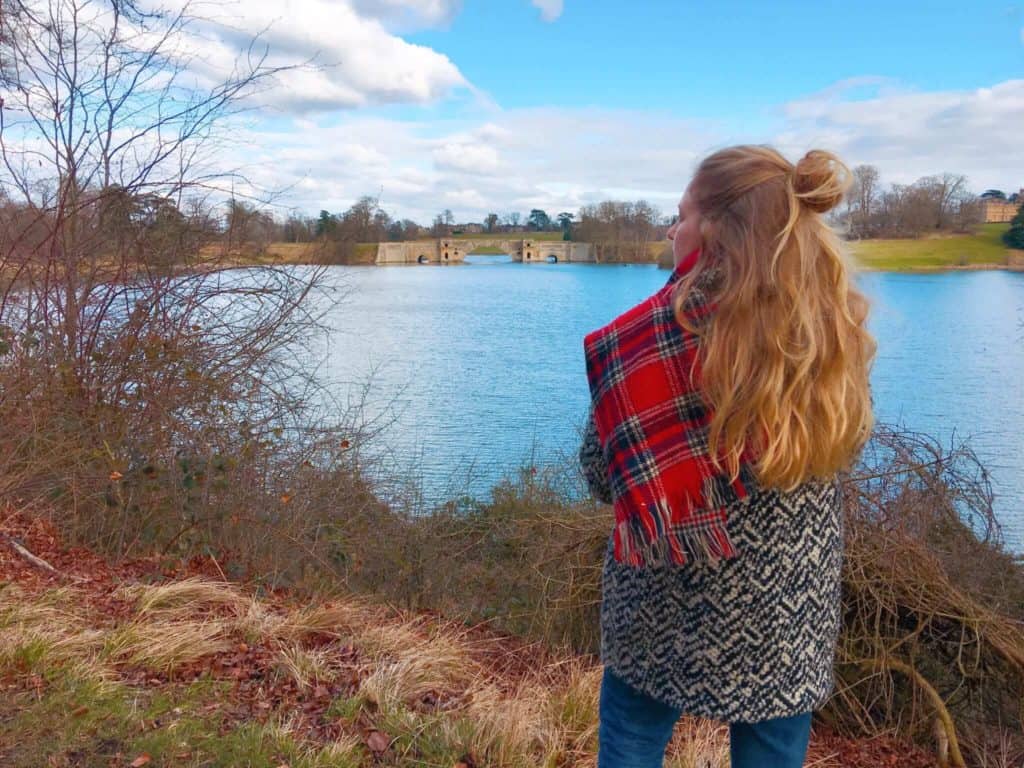 Burford: One of my favourite Cotswolds villages is Burford, a charming settlement on a hill with lots of cosy pubs and delis. You can spend a half-day exploring the town and visiting St John The Baptist Church where Cromwell's army were once imprisoned. Read my guide to the best things to do in Burford.
Alternative Oxford: the Cowley Road
The Cowley Road isn't what tourists typically come to Oxford for but it's a favourite hang out of mine, a multicultural street home to plenty of street art and almost every cuisine under the sun.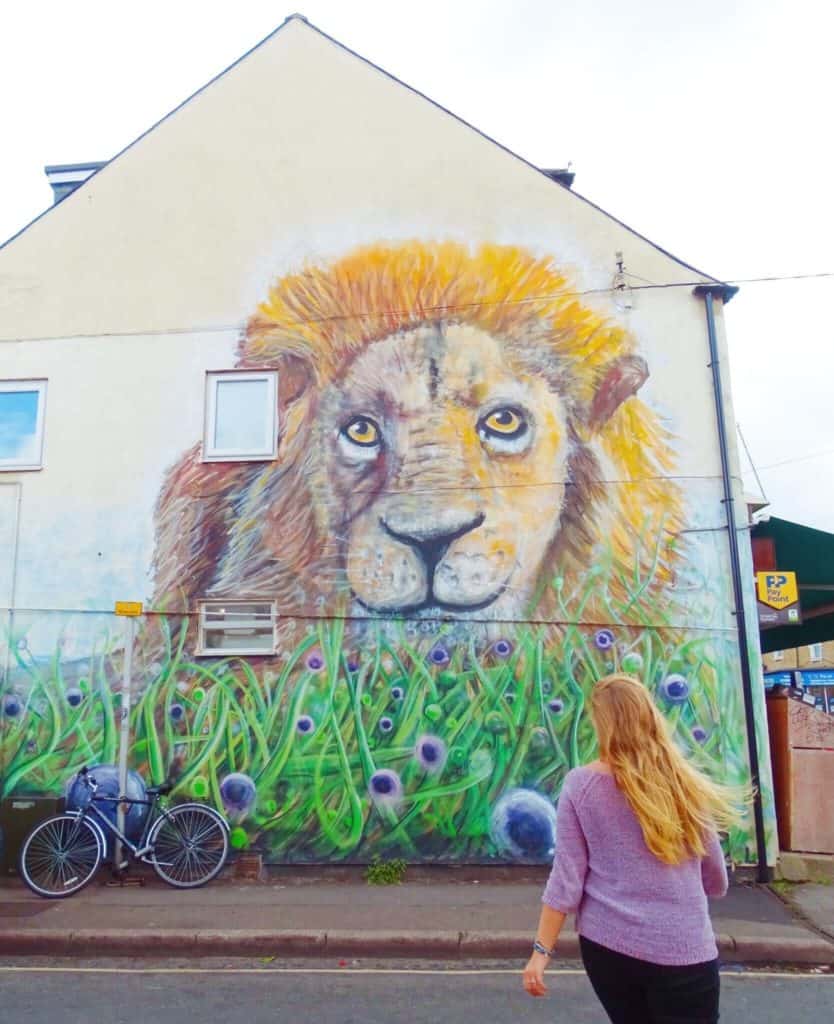 Cowley was once a run-down area but these days, Cowley Road is the Brixton of Oxford! You won't see the historic buildings that come to mind when someone says 'Oxford' but it's a great place to support independent businesses and indulge in the fantastic Cowley Road food scene!

Getting to Cowley Road: It takes about 20 minutes on foot to reach Cowley Road from the city centre or you can hop on any bus bound to Cowley and pay with cash or contactless bank card. There aren't many 'things to do' on the Cowley Road but it's a great place for food and nightlife if you have time during your Oxford itinerary.
Cowley Road restaurants
Spiced Roots – Oxford has a large Caribbean population and this is the best place to try delicious Caribbean cuisine and has even been voted the UK's number 1 Caribbean restaurant. I can personally vouch for the jerk chicken and I'd love to go back and try the curry king prawn roti. They also have a rum bar with some seriously good cocktails.
Big Society – run by the same team as Raoul's Bar and Liquor Store in Jericho, you can expect amazing cocktails here. This spacious pub with a ping pong table has a hipster feel, serving their drinks in jam jars, as well as hot wings, fried chicken and burgers. Basically nothing healthy but it's a cool spot with an outdoor garden area to drink in summer.
The Ultimate Picture Palace – this retro cinema shows alternative films and holds special events and screenings. It's a lovely independent Oxford venue to support during your Oxford weekend away!
My other Oxford travel blogs
I have a few more specific blogs on Oxford travel guides covering food, coffee and photographic spots. To have an even better weekend in Oxford, check out:
Visiting the UK? 

Guidebooks – LP always get my seal of approval. Use the latest copy of Lonely Planet England.

Getting around by air – I use Skyscanner to find the best-value flights, using the 'search by month' tool to find the cheapest dates. You can also use the 'to anywhere' feature if you're flexible on where you're going.

Car hire – use Rentalcars.com to compare car rentals in the UK (and all around the world).

For UK trains, I use Trainline. The search feature allows you to compare prices, and they show live departure times on the website.

For buses, I use Busbud. It's the only site that compares UK coaches and buses. Find London to Manchester journeys for £1! 

Use Omio to compare trains and buses in one search. It's so handy.

For hotels and self-catering apartments, I use Booking.com. You can filter by review score and price to find the best-rated budget places. For hostels, I use Hostelworld.com.

To save money on accommodation, I use Trusted Housesitters, a website that connects homeowners going away and travellers who can sit their homes & pets.

I use GetYourGuide for tours & activities when I don't want to travel solo. The guides are knowledgeable and you can't beat the prices. I also check Viator as they often have fun and unique offerings.

Need travel insurance? I use World Nomads. They cover 150 countries and have 24-hour emergency assistance.

Check out my resources page for more travel discounts and budget tips from my 10+ years on the road!
Thanks for reading my Oxford weekend guide!
If you liked it, please share it 🙂
See you next time for more adventures,
Rose
For more travel content, follow me on Instagram, Facebook, Twitter and YouTube.