This post may contain affiliate links to things like tours, hotels, Amazon associates and products. These help me earn a small commission at no additional charge to you.
I'm thrilled to kick off my work abroad interview series by talking to my dear friend, April, about teaching English online. The beauty of this remote career path is, of course, that you can do it from anywhere in the world.

April has chosen to base herself in Mexico over the last few years which is how we met. From October 2019 to March 2020, I lived in Mexico City and April was one of the first people I met after our mutual friend Lola introduced us through Instagram.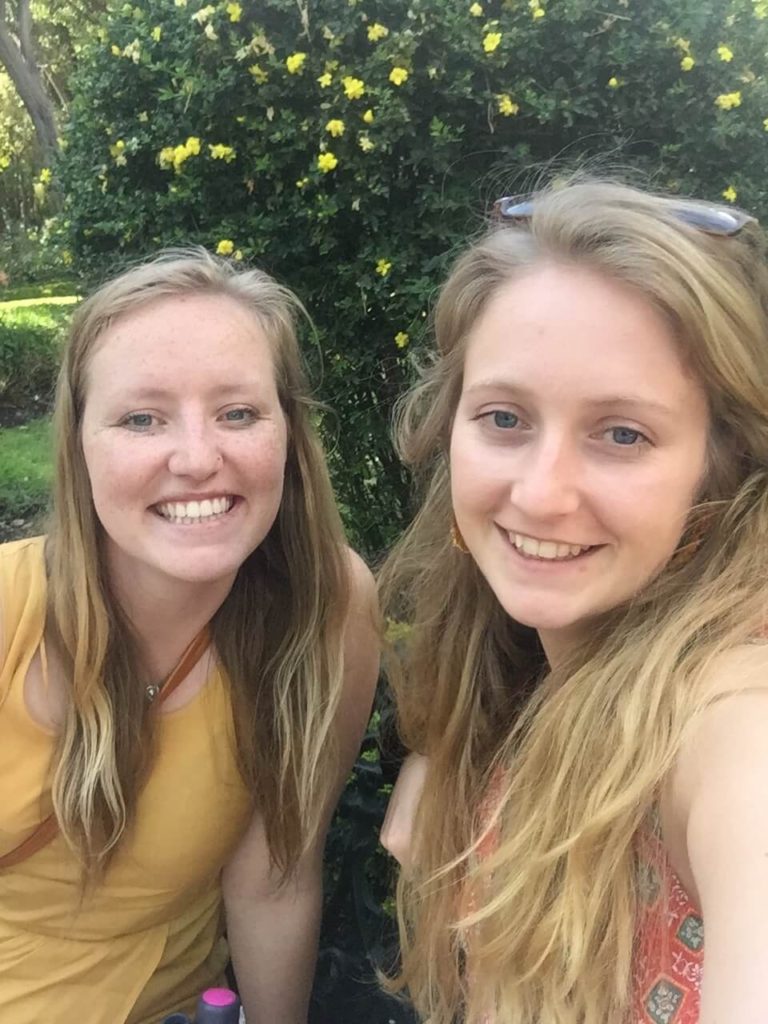 Intro to my work abroad series
While I'm under no disillusion that travel is a commodity we're privileged if we're able to consume, there are countless ways to travel on a budget. You don't need to be born into wealth or live off a trust fund to travel long-term.

While you can take me as living proof of that, I can only tell my story. In this series, I'll pass the mic to highlight how other travellers stay on the road long-term, making money as they go.

From working holiday visas to remote work, there are plenty of options.
Hi, April! Can you introduce yourself and tell us how you became interested in travel.
I've always had a love for travel because I grew up traveling frequently with my family.

I grew up in British Columbia and we would travel to other provinces and cities often. We also visited Mexico and Europe as a family.

I started my travel blog when I left to study abroad, as part of my university degree, in Chile for five months. It grew even more when I met my husband and moved to Mexico to live there for three years.

Check out April's Chile and Mexico blogs here.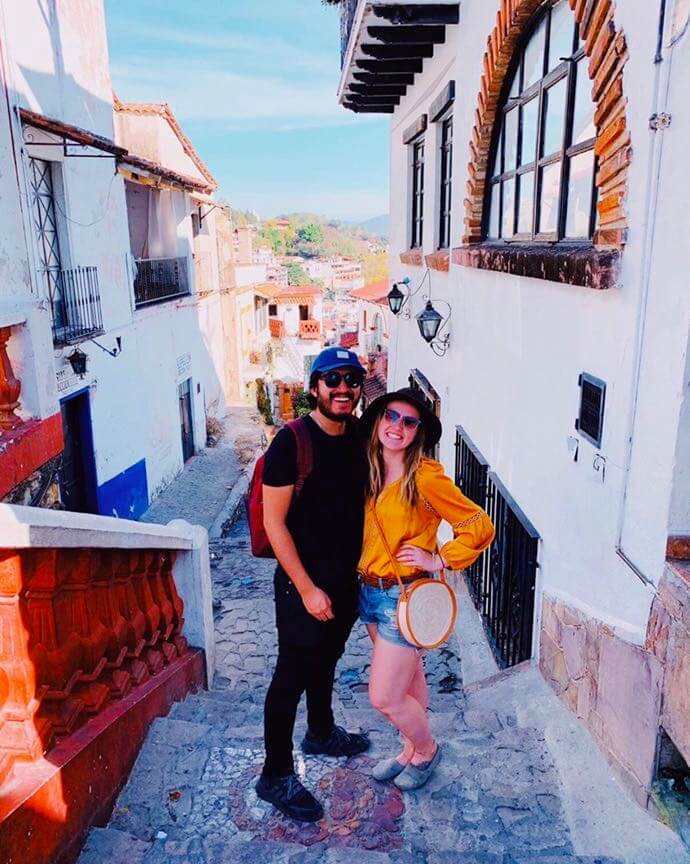 What first attracted you to the idea of teaching English online?
I had previously taught English at a small language school in Mexico and really enjoyed it but it was a long commute and it didn't pay very well.

I found out about teaching ESL (English as a Foreign Language) online and was interested since I wouldn't have to commute and it looked like it paid better.

On top of that, I knew an online job would give me the flexibility to travel and bring my work with me if I needed to.
Was it easy to find online teaching work? Did you need any qualifications or prior experience?
It was quite easy to find online teaching work because there are so many companies you can work for. Some companies require a TESOL or TEFL Certificate as well as a bachelor's degree.

Other companies don't but they're far and few between. I already had a bachelor's degree and my TEFL Certificate so I was good to go!
I hear you need to be eligible to work in the US or Canada to teach online for VIPKid. What companies can other nationalities apply to?
Yes, you do need to be eligible to work in the US or Canada to work with VIPKid.

Most of the Chinese companies are like this and I do want to disclose that I'm under the impression that a lot of them, VIPKid included, are in danger of going out of business due to new laws about who can teach English in China.

Companies that hire other nationalities include Cambly and iTalki. I do a little bit of work for Cambly but I haven't taught for iTalki.
Read next: April's guide to becoming a Cambly tutor
Another option available for teachers from the USA, Canada, Australia, New Zealand or the United Kingdom, is Outschool. This is a bit different since you can teach any subject you want without necessarily needing teaching credentials. You plan and create your classes and set your rate.

I believe Outschool started as a way for homeschooled kids to take a wider variety of courses. They span a variety of topics like English, math, science, Spanish, yoga, pilates, drumming, piano, cooking and more. You can teach almost anything you're passionate about.
What does an average day look like for you as an online English teacher?
An average day usually starts with about 4 or 5 early morning classes followed by a nap, brunch, possibly a few more early afternoon classes and then the rest of the day I have off.

If I'm traveling, I'll spend the rest of the day exploring the city I'm in, trying new foods and meeting new people. In the evening, I'll look over the lesson plans for the following day and do it again.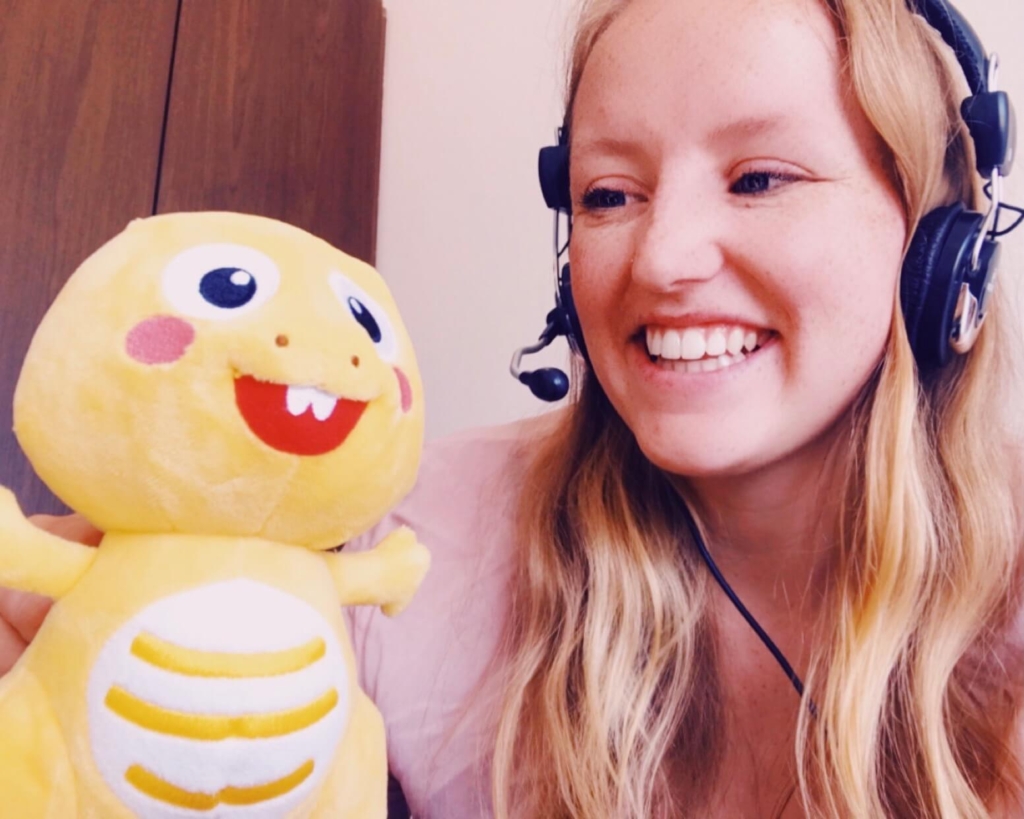 What are the best and worst things about being an online English teacher?
The best things about teaching English online are that you get to meet kids and adults (depending on the company you may teach only kids, only adults or both) from all over the world.

It's also super flexible and pays pretty well (depending on the company).

If I had to pick a part of the job I don't like, it would be that – depending where I am in the world – I often work very early mornings. I'm pretty used to it but it can still be a bit annoying to not sleep in as much as I'd like to.
How much can an online English teacher expect to make?
If you don't have a TESOL or TEFL, you can expect to make $10-15 USD per hour.

If you do have a TESOL or TEFL and a bachelor's degree, you can make $18-30 USD per hour (depending on the company).
How flexible are your hours? And what are the time differences like?
It totally depends on the company but usually, you can set your own hours and schedule ahead of time. For example, I could open up 5 available hours per day, Monday through Friday.

If students book, it can be difficult to cancel their classes but if I need to go to a doctor's appointment or take a day off and no one has booked those times, I can usually just close them so they don't get booked.

If I know I'll be traveling ahead of time, I can also close any hours that I don't want to be available.
Time differences are dependent on the company, where their students are located and where you're located. Companies like Cambly and iTalki teach students all over the world so you could log on and teach at any time of the day and there will likely be students for you.

I usually teach on Cambly at around 10am until noon in Vancouver, BC and most of my students join from Brazil, Jordan and Saudi Arabia.

I also teach for a small Russian company called KonnektKid. Their hours work well with my current time difference in British Columbia. I usually open hours with them from 5 or 6am to noon my time.

With VIPKid and other Chinese companies, I could teach through the night (my time) if I wanted to but I like sleeping too much. When I was in Mexico, I would teach with VIPKid from 5am to 8am or 9am. I had the option to start earlier but again, I like my sleep.

I also sometimes taught evening classes from 6pm to 9 or 10pm to Chinese students when I lived in Mexico.
You've spent the last few years living in Mexico. What brought you there?
My husband, Arturo, is Mexican and we met at university in Canada. He had done all his university schooling in Canada and we decided to move to Mexico after we got married.

We lived there for 3 years and it was amazing!
Best and worst things about living in Mexico?
Mexico was incredible! I loved getting to know Arturo's family and everyone I met was so warm and hospitable.

Mexican food is also amazing! There are so many fruits that I hadn't even heard of until I got there. My favorite foods there aside from tacos were tlacoyos, chilaquiles, sopa de tortilla and pambazos.

Note from Rose – I am drooling! If anyone else is, read my guide to the best Mexican foods next.

I also loved seeing so many different landscapes and cities. Each state and city have unique cultures and foods. I visited lakes, mountains, beaches, pyramids, jungles and so much more. There's seriously so much to see and do.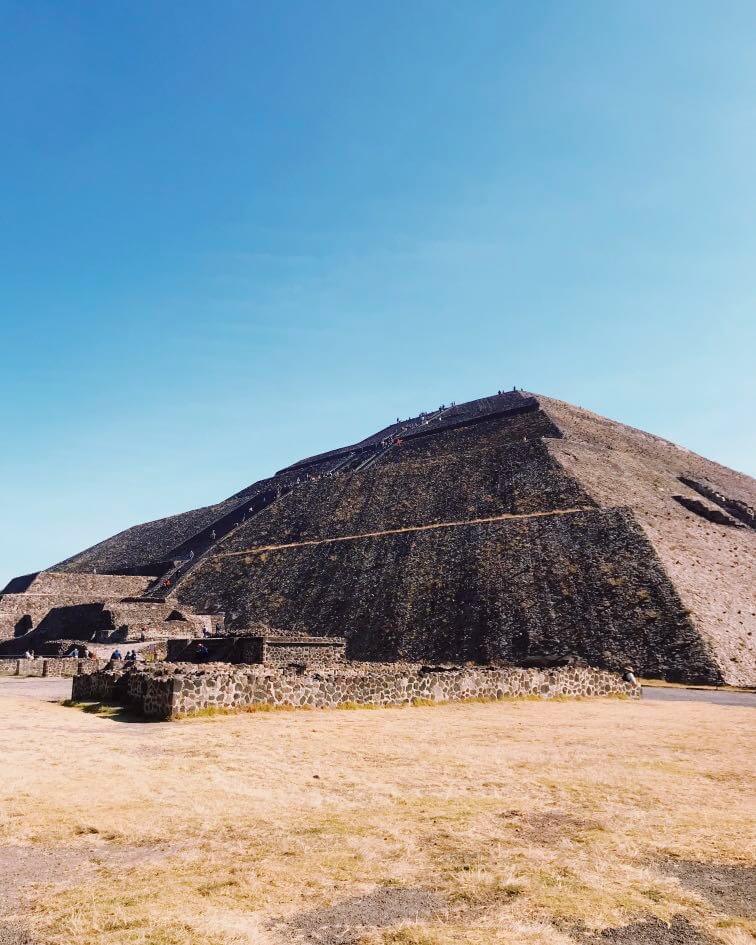 The only downside to living in Mexico was the street harassment I experienced. I don't think I would have experienced it as much if I had lived in a different part of the city but the area I lived in was constantly under construction and I experienced a lot of catcalling and creepy encounters from the construction workers.

It was really only in the one particular area we lived in and only from the construction workers, though. Elsewhere, I didn't experience it much at all.
What have been some of your highlights from living in Mexico? Aside from meeting me 😉
Getting married in Huatulco, Oaxaca was a huge highlight. Wine tasting in Queretaro with you was amazing too!

Note from Rose: that was such a fun weekend! If anyone's keen to read more about this region of Mexico, check out April's 3 day Queretaro itinerary and my guide to the Queretaro wineries.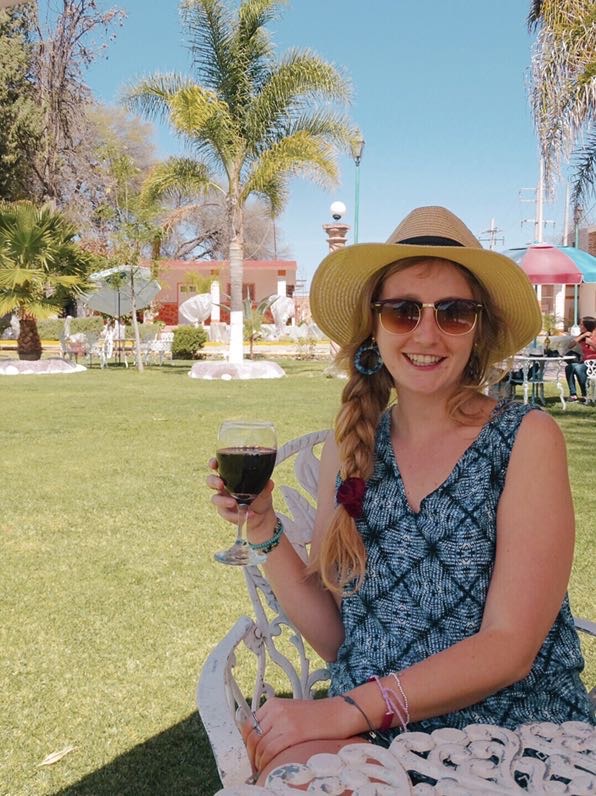 I also loved visiting Hierve el Agua in Oaxaca, boating in Sumidero Canyon in Chiapas, visiting the pyramids in Teotihuacán, and just life in Mexico City in general.

If you ever visit Mexico City, another recommendation I have is to see the National Folklore Ballet at the Palacio de Bellas Artes.
What's next for you?
My husband and I just moved back to British Columbia. We both lived in Kelowna before but we decided to move to Vancouver this time.

We've been here just over a month and are really enjoying it. We both work online so we are planning to visit family in Mexico City as much as possible.
We also want to go to Whistler, Banff and Jasper and possibly go further north at some point to see the northern lights. I also really want to go to Quebec to see the ice festival in February there.

We also have tentative plans to celebrate my sister-in-law's graduation from a university in France in January and visit some other places in Europe then too but that's all dependent on the p*ndemic, of course.