This post may contain affiliate links to things like tours, hotels, Amazon associates and products. These help me earn a small commission at no additional charge to you.
If you've been researching the best work exchange programs, then the question of whether Worldpackers vs Workaway is better has probably crossed your mind.

In this post, I'm here to help you answer that question.

Not only have I signed up for these programs and had positive volunteer experiences while backpacking in Asia that I'll remember forever, but I've also spoken to other backpackers to get their perspectives.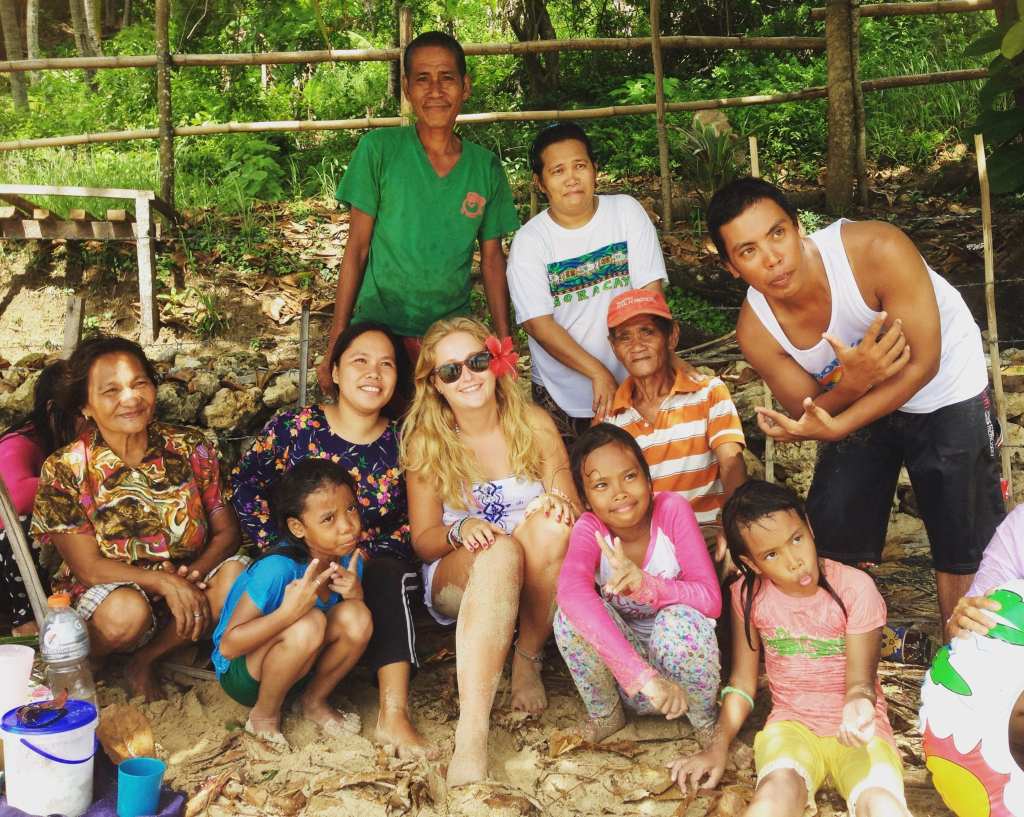 Looking to make or save money while travelling? See my work abroad interview series!
Work exchange sites like Workaway and Worldpackers act as the middleman between volunteers and hosts with volunteer opportunities. Potential hosts use the websites for advertising volunteer positions and describing what is expected of volunteers who apply.
Meanwhile, volunteers can set up profiles with their background information (and experience, where relevant) and apply for any roles that take their liking. From here, successful volunteers can arrange their arrival details with the host.

Work exchange opportunities can include anything from helping with childcare and cleaning in a family home to assisting on a farm or working in a hostel. Some opportunities veer more towards traditional volunteering, including helping at NGOs like not-for-profit social programs and registered charities.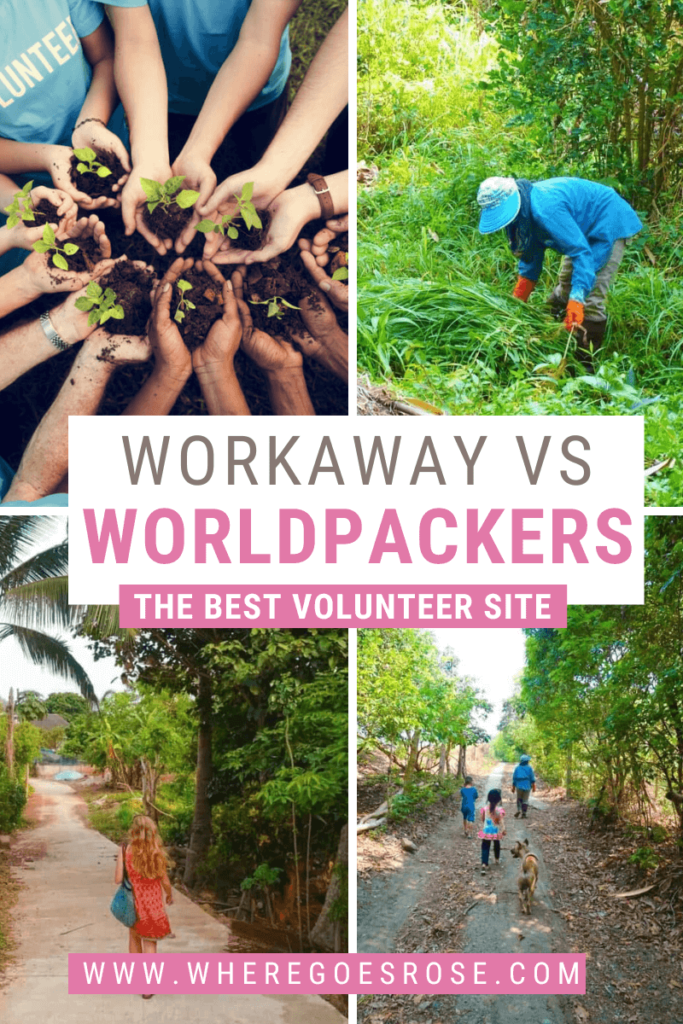 Benefits of signing up for the best work exchange programs
The advantages of staying at a work exchange include free accommodation, meals and the opportunity to stay with locals and learn about their culture firsthand. You might even get the chance to learn new skills that you'll take with you into the future.

Doing work exchanges may sound like something only budget travellers do, but there are also many legitimate volunteer programs for people who want to give back.
Although volunteering for a work exchange site gives you less time for travel, the benefits are abundant. Signing up for Workaway or Worldpackers can save you money on accommodation, boost your skillset, help others, and introduce you to new friends.

So if you're wondering, 'Is Worldpackers or Workaway better?' then I hope this post will answer all your questions.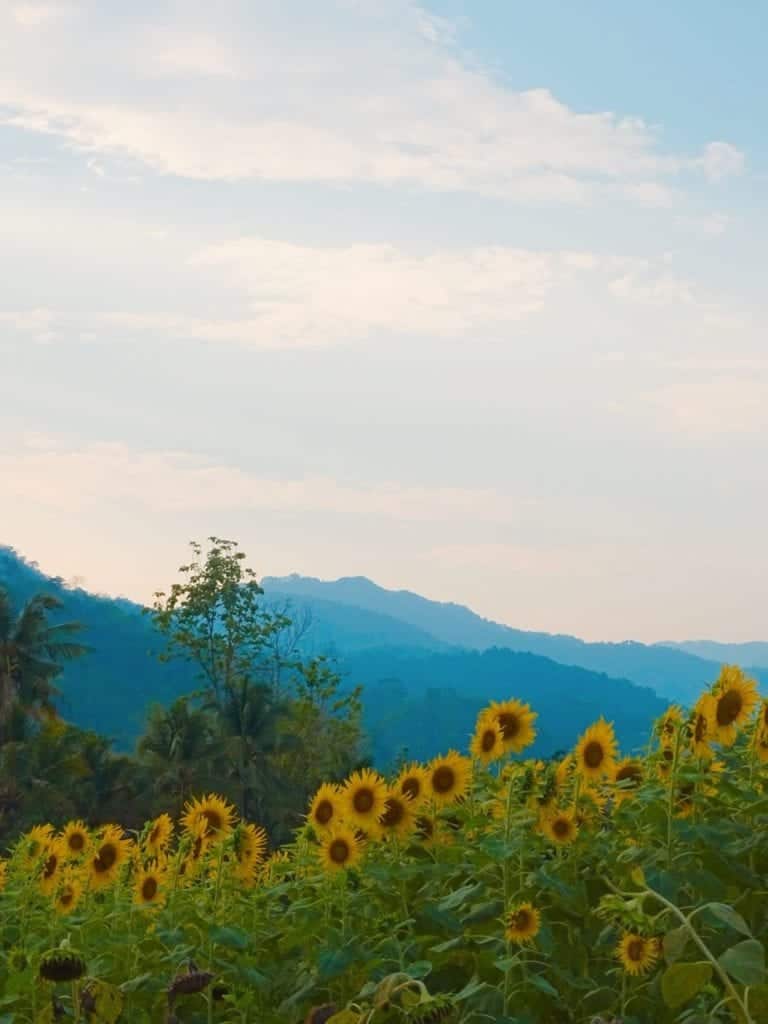 Quick overview: Worldpackers vs Workaway
| | | |
| --- | --- | --- |
| | Workaway | Worldpackers |
| Cost for solo travellers | $49/year; get 3 months free with my sign up link | $49/year or $39/year with my discount link |
| Cost for two people | $59/year; get 3 months free with my sign up link | $59/year or $49/year with my discount link |
| Number of opportunities | 50000 | 5000 |
| Number of countries | 170 | 140 |
| Years active | Since 2002 | Since 2013 |
Worldpackers' work exchanges are best for casual backpackers looking to connect with local communities and save money while travelling. However, due to the standout opportunities (including paid work), Workaway could be better for experienced volunteers looking to make a long-term difference.
Pros of Workaway
More opportunities
More paid work
Lower working hours
'Find a travel buddy' feature.
Best for: experienced volunteers who want NGO opportunities and are concerned with the ethics of voluntourism.
Pros of Worldpackers
Community support
Verified hosts
Better, more user-friendly website
High response rates from hosts
Access to academy courses
Experience insurance.
Best for: first-timers wanting security from the insurance and community support.
Best for: Number of opportunities
As you can see from the table above, Workaway has 50,000 opportunities currently available, whereas Worldpackers has 8,000.

The statistics for the countries active on the platforms seem very similar, with just 30 more available on Workaway than on Worldpackers. However, looking at the number of countries can be a little misleading, as the number of overall opportunities on Worldpackers is obviously much lower, even per country.

In most regions, you're more likely to find one that fits your interest from Workaway simply because there's a far wider variety to choose from.
On the other hand, Workaway is a much older work exchange website, which means some opportunities may no longer be available. However, while a larger percentage of Worldpacker options remain active, Workaway still has more opportunities overall.

Winner: Workaway! If you're wondering whether Workaway is better than Worldpackers, the answer is yes when it comes to the sheer volume of opportunities.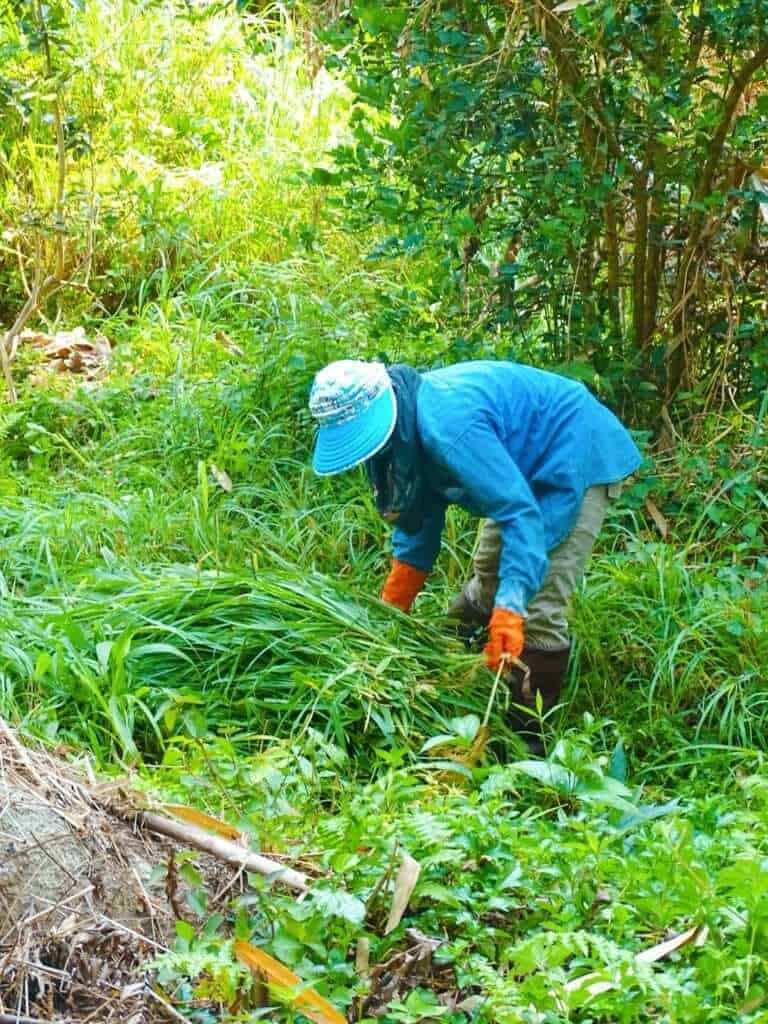 Like free accommodation? Read my review of TrustedHousesitters
Best for: User response and successful applications
Users complain of a low response rate on Workaway, but it's worth noting that Workaway has more users applying for the same jobs. You'll have to put more effort into your volunteer application and profile if there's more competition, especially as Workaway offers paid roles, which Worldpackers does not.

However, if you want a casual community work exchange, you might not want to bother with the formalities of creating a standout profile.
In this case, you'll be pleased to know that Worldpackers has a high response rate: about 97% of members who send three applications currently receive a host response. However, the jury's out on whether the high level of Worldpacker responses is due to a successful application.
There's no direct data to compare the PERCENTAGE of Workaway applicants who end up with a successful opportunity compared to Worldpackers, and trying to guess is just speculation.

Winner: Neither (no clear evidence either way).
Best for: Variety of volunteer positions
You can find fantastic opportunities on both work exchange platforms so when it comes to Worldpackers vs Workaway, it depends on what sort of work you want to do.

Personally, when I looked for volunteer opportunities on Worldpackers, I wasn't able to find a suitable assignment. Worldpackers did include some community-based projects, but they were rarely registered charities, which I was specifically looking for.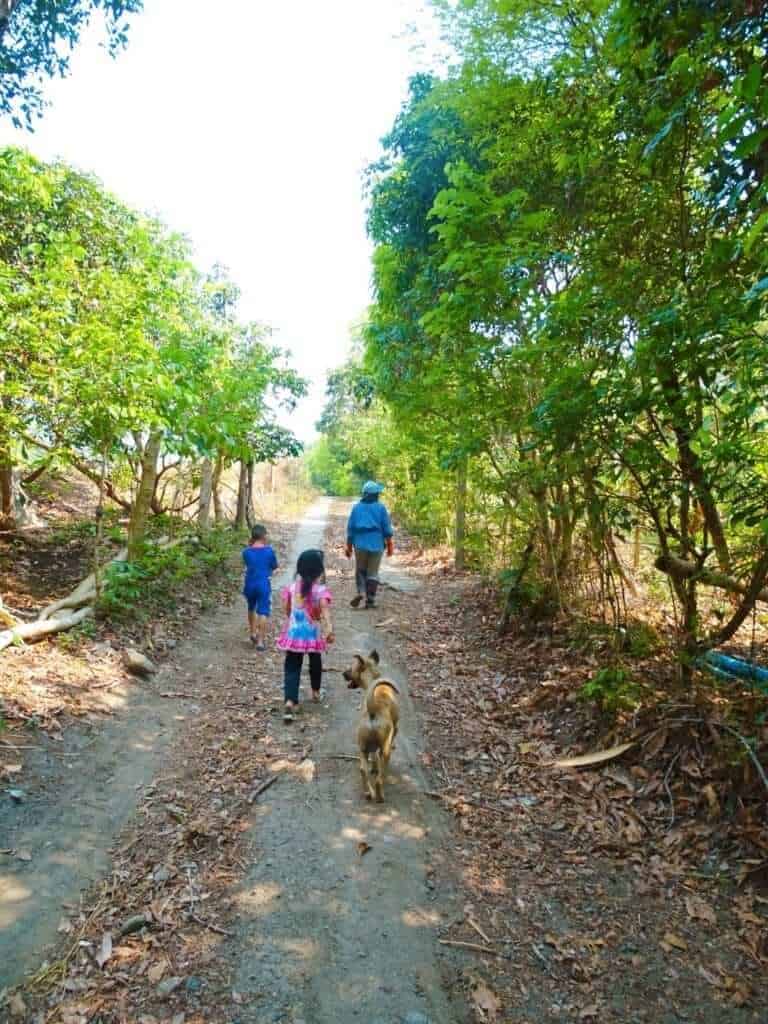 If you're looking to participate in volunteer work, Workaway is better than Workaway for working with charities, NGOs and social projects.
However, when browsing through the Worldpackers program for various destinations, I noticed they had a significant number of hostel opportunities: perfect for backpackers looking to save money and make connections.

So regarding the variety of volunteer positions, I'd say Workaway is better for volunteering and charity projects, but Worldpackers has many hostel work opportunities.

If you want to stay with local families, both programs have many options available, though Workaway has a lot more in certain regions (especially Oceania).

Winner: Workaway, especially for charity work, but both have a good range of options.
Best for: Community and customer support
Something that Worldpacker enthusiasts have in common is that they swear by its fantastic online support. Members can reach out to other users and join the online Worldpackers community.

(It's worth noting that Worldpackers gives a paid incentive for people who write or record a Worldpackers review. The reviews look legitimate, so I'm not questioning the reviewers' integrity, but rather this could mean you'll find more anecdotal stories about Worldpackers than Workaway.)

Overall, the community is more active and responsive, so that's definitely a win for Worldpackers. The website is also more modern and streamlined than Workaway's, which definitely could do with an update!
I've personally spoken to a member of the Worldpackers team, and honestly, I was impressed by how friendly and helpful they were.
More community features of Worldpackers:
Verified hosts – Worldpackers say that all hosts go through an approval process involving checking reviews on any relevant review sites, their social media profiles, and descriptions of the experience/role they offer.
Worldpackers Academy – when you sign up, you get free access to travel and digital nomad resources. There are over 1,000 classes to benefit from.
On the other hand, Workaway has a cool find a travel buddy tool allowing users to find members with similar travel plans and make friends while travelling. As a solo traveller, I like that this option is available. However, I've never used it, so I'm unsure how well it works.

As for customer support, Worldpackers offers a 24-hour live chat, whereas Workaway has an active live chat for members, as well as an email contact.

Winner: Worldpackers – the community is one of the standout features of this work exchange site! So if you're still wondering 'is Worldpackers better than Workaway?' and you're concerned about support levels, I think you have your answer!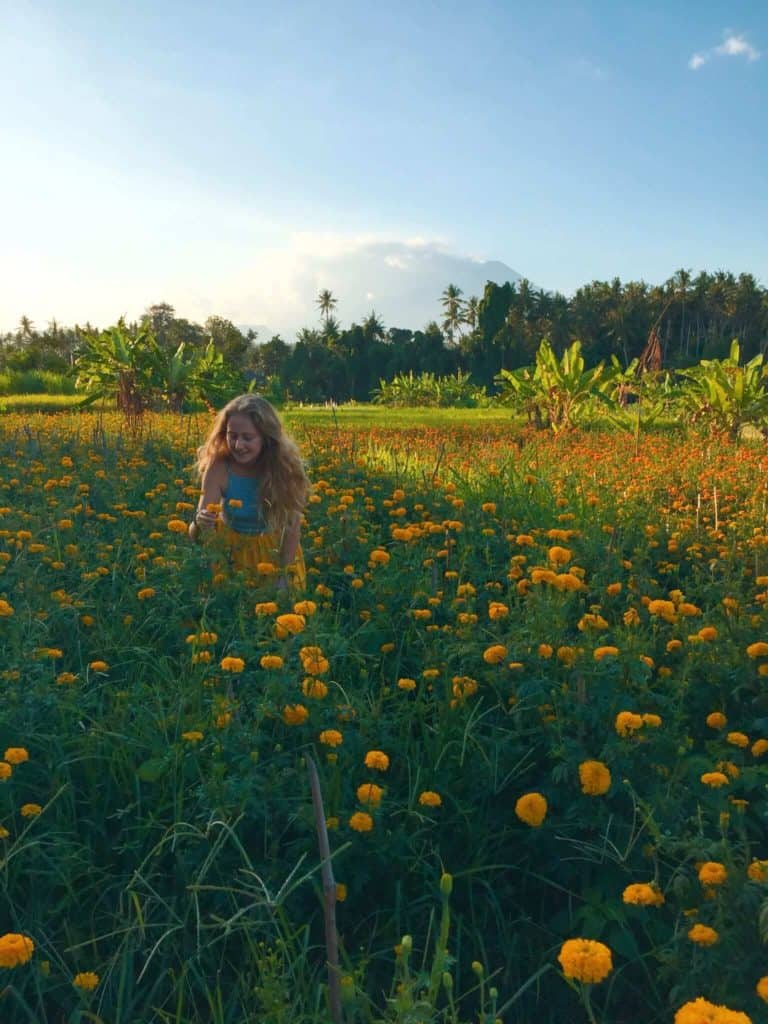 Best for: Value for money
How much is the Worldpackers fee? It's $49 for the Worldpackers fee. You'll get $10 off with my sign up link making it $39 for the year.

How much is the Workaway fee? The fee for Workaway is $44. You get 3 months free with my Workaway sign up link (meaning it's $44 for 15 months).

So, as you can see, the pricing of Workaway vs Worldpackers is very similar.

Worldpackers also offer an extra membership tier which costs an additional $50. This $99 membership tier includes a discount off Pax travel insurance, HostelPass, Booking.com and Babbel.

Although these extras are useful, I'd recommend calculating whether you'll save money on this tier before purchasing. For example, the Babbel discount isn't valuable if you won't actually use it. And despite the deal, another travel insurer may be cheaper depending on your passport, travel route and planned activities.
Whether you choose Worldpackers or Workaway, such volunteer platforms will save users a HUGE amount of money if used regularly (or even just for a week if you're travelling the UK on a budget or somewhere expensive). Accommodation is usually the most expensive aspect of travel, so what you can save with work exchange sites will cover the fee in no time.

For this reason, if you're planning on long-term travel, it would still be cost-effective even if you signed up for both!

Winner: Worldpackers as it's slightly cheaper and you get the insurance and academy courses. However, if you're heading to specific areas, such as Oceania, Workaway is better value than Workaway because it has more opportunities to warrant the extra $6, plus you can use it for 15 months rather than 12 (with my discount code).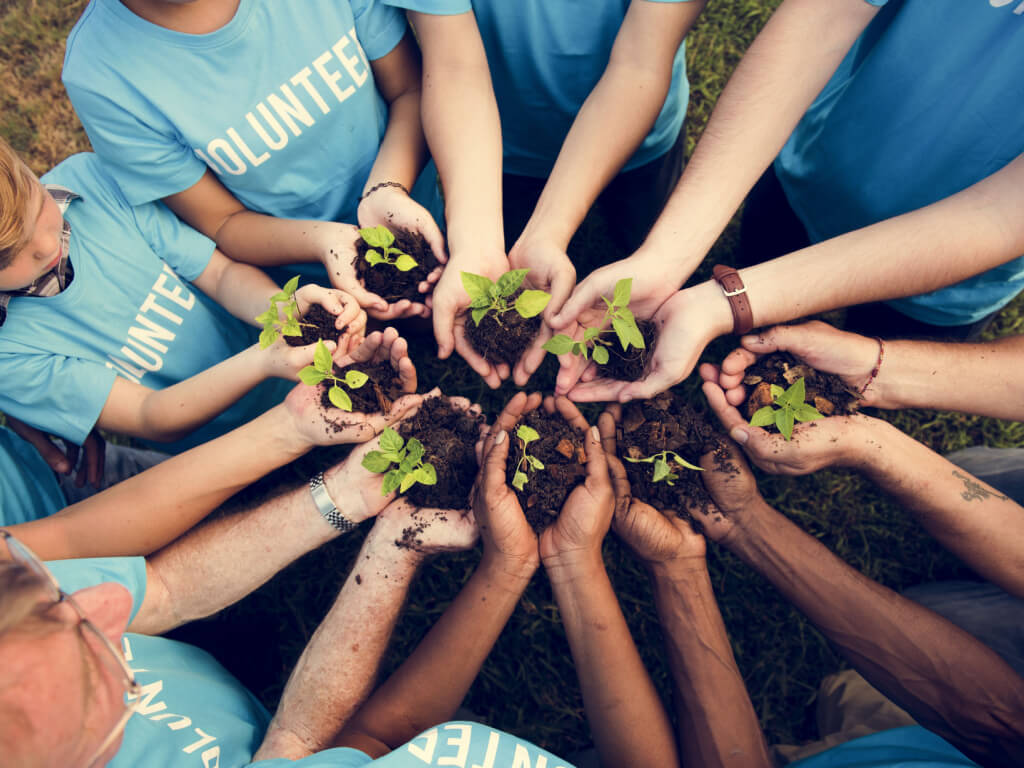 Best for: Safety for volunteers
When considering the best work exchange programs, it's understandable that safety is one of the greatest concerns. Thankfully, whether you choose Workaway or Worldpackers, you'll join hundreds of volunteers and hosts who have successfully and safely connected before you.

Both websites require host verification before they're accepted to the platform, which is essential.

But the best way to access the safety of a volunteer host is to read reviews from previous volunteers. This gives you a great idea of what they're about, whether the experience of working for them matches their profile description, and if previous volunteers would recommend them.
Another cool aspect of Worldpackers is their Worldpackers Insurance which acts as a safeguard if your host cancels or changes your agreement at the last minute. In this case, Worldpackers will help relocate you or help pay for up to 3 nights in a hostel while you make other arrangements.

Another important thing to mention is that 60% of Worldpackers volunteers are women which, as a solo female traveller, makes me feel secure. The same may easily be true of Workaway but the statistics aren't readily available.

On the other hand, I've heard that Worldpackers still platform hosts who have been kicked off Workaway for harassment – though I couldn't find anything to verify this. From a hosting perspective, I've also heard that they've found it easier to list all the relevant information on the Workaway platform.

Winner: Both – but I love that Worldpackers offers additional support if your host drops out last minute.
Please note that Worldpackers Insurance is NOT travel insurance, which you will have to book separately.

I use True Traveller (for UK & Europe residents) since it's affordable but covers everything you'd need including various activities, valuables and pre-existing conditions. Unlike some companies, they insure you if you're already travelling / don't yet have your flight home booked. Get a free quote today.

For travel insurance for other nationalities, I recommend Hey Mundo and for long-term digital nomad travellers, I suggest Safety Wing.
Best for: Working conditions
Before agreeing to a work exchange, it's worth clarifying what's expected of you by reading the host's description, and reviews, and chatting with the host. It's crucial that these programs aren't used to take advantage of backpackers.

Workaway has standards in place to stop businesses from taking advantage of volunteers – which is great to see. While charity and community volunteer roles remain unpaid, businesses on Workaway are encouraged to pay the hourly minimum wage.

Honestly, I think this is one of the best attributes of Workaway. Not only does this 'minimum wage' help out volunteers, but crucially it stops tourists from taking jobs away from locals who need the work.
After all, for profitable businesses, such as hospitality and hostels, why bother paying a local if tourists will come in and do the work for free?

In that regard, I prefer Workaway to Worldpackers in terms of ethics (presuming businesses follow through).

But at the moment, Worldpackers arguably encourages businesses to choose a tourist volunteer over paying a local. The platform allows hosts to get volunteers to work for 35 hours a week – which is basically a full-time job.
Workaway has much lower working hours, with the standard being five hours a day, five days a week. (25 hours maximum.) This seems like a much more reasonable expectation.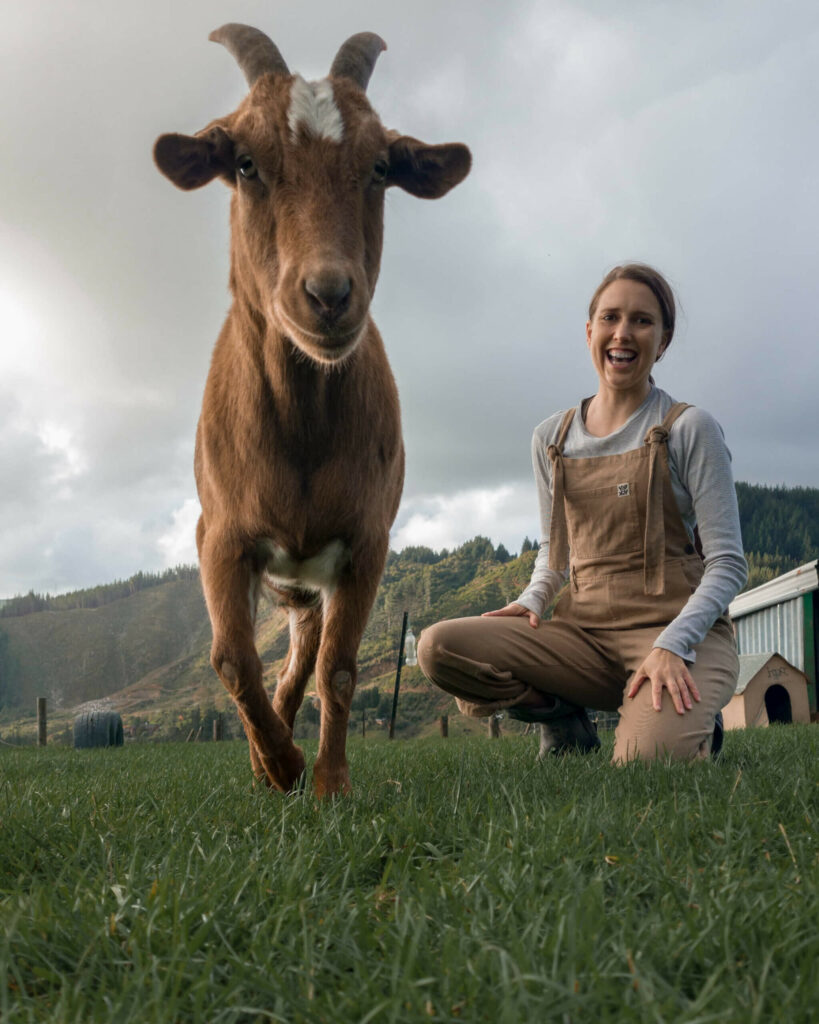 When I volunteered for a registered charity with Workaway, I got paid minimum wage for every hour I did that exceeded the platform's 25-hour work limit, which was great. The pay was in addition to my accommodation and food.

While many Worldpacker hosts are amazing people, and you can find positions requiring way less than the maximum of 35 working hours, I worry that other local businesses will take advantage of the program.

I hope that Worldpackers takes a similar stance in the future and require profitable businesses to pay minimum wage.

Winner: Workaway.
Are Workaway and Worldpackers legitimate?
Yes, both Workaway and Worldpackers are legitimate websites where you can find work exchanges and backpacking volunteer work all around the world.

Other backpackers like myself have had brilliant and frankly life-changing experiences by using these programs.

However, it's disappointing that this question is usually framed only in light of how these platforms benefit tourists.
When asking, are 'Workaway and Worldpackers worth it?' the real question is, well, worth it for who?

Volunteering is a two-way street, and it is equally important to ask, 'Are Workaway and Worldpackers ethical?' Frankly, the answer to this question shouldn't just consider how they benefit us (the tourists), with little concern for how it affects communities.
Ask yourself: Will my work exchange take away a job from a local?

Working for a legit charity, not-for-profit, or social cause is terrific, and understandably, there's an expectation for these roles to be unpaid.

However, I suggest you reconsider taking an unpaid job at a successful business (such as a hostel) that could pay a local.
As for social causes, with growing concerns over voluntourism and studies showing that the constant fluctuation of short-term volunteers can negatively impact child development and animal welfare, be careful when working with kids or animals. (Usually, volunteering with vulnerable children and animals should require a longer minimum time commitment.)

That said, many work exchange projects are very small-scale. Working with local couples and families to help maintain their homes and modest livelihoods. These locals likely wouldn't be paying a professional to help them either way and often just want to connect with people around the world – just like you!
Summary: best work exchange programs
Here are the outcomes…
Workaway vs Worldpackers – Which is best?
Honestly, if you're looking for the best work exchange programs, you can't go wrong with either Workaway or Worldpackers.

If you'll be travelling to a large variety of countries – or are a spontaneous type who doesn't plan a route out in advance – I would recommend Workaway over Worldpackers because the latter doesn't have enough options in certain areas, especially Oceania, to justify using it over Workaway.

That said, in other instances, such as community support, Worldpackers is better than Workaway!

Before choosing which work exchange platform to sign up for, I recommend checking the platform to see what opportunities they have in the area you're going.
HelpX vs Workaway vs Worldpackers vs WWOOF?
There are many other sites like Workaway and Worldpackers, but WWOOF and HelpX are probably the most well-known Workaway alternatives.

HelpX is the cheapest option, but you can tell it's a lower-budget operation from its old-fashioned website. Although it seems like they're trying to catch up with the newer competition with recent website updates, it can still be harder to filter volunteer options. HelpX is best for lots of opportunities within Europe and Oceania.

WOOFF stands for World Wide Opportunities and Organic Farms and is one of the oldest work exchange networks. It's a good Worldpackers alternative if you want to get your hands dirty and learn sustainable farming skills, though its online presence needs updating.
Is there a Worldpackers discount code?
Yes, it costs $44 a year but you can get $10 off with my sign up link.
Is there a Workaway discount code?
Not exactly: registration costs $49 a year but you can get 3 months free with my sign up link.
Are Workaway and Worldpackers safe?
Yes, both Workaway and Worldpackers are safe. Many backpackers, including myself, have had fantastic experiences using these programs before you.

If you're concerned, check the Worldpackers and Workaway host reviews before applying to get a feel of the host, especially if you're a solo traveller.
Is Workaway worth it?
Yes, Workaway is good because it has a huge number of opportunities. Workaway is also worth it because they have paid opportunities which is great for you AND means businesses don't feel incentivised to take a tourist over paying a local.
Is Worldpackers worth it?
Yes, Worldpackers is worth it because they have great customer support, verified hosts, academy learning courses about travel and digital nomadism, and a modern website that makes it easy to find opportunities, plus high response rates from hosts.
Thanks for reading!
I hope you have a better idea which is the better volunteer platform out of Worldpackers and Workaway. Honestly, I don't think you can go too wrong with either.
For more travel content, follow me on Instagram, Facebook, Twitter and YouTube.