This post may contain affiliate links to things like tours, hotels, Amazon associates and products. These help me earn a small commission at no additional charge to you.
A lovely follower of mine named Beth has spent the last few months eating her way around the world.
While travelling? In restaurants? Not very 2020, you might be thinking.

Like many of us, Beth had to cancel several trips this year. But rather than give up on fantastic foreign food, she's been discovering new cuisines from her kitchen, each week making the national dish (or at least a very popular one) from a new country.

She's working her way through the alphabet, starting with countries that begin with the letter 'A'.

Let's just call it the Alphabeth Challenge!

Beth has been messaging me on Instagram reviewing her daily dishes and sharing photos. I thought her challenge was so inventive and such a good way to travel virtually (sorry, are we all sick of that phrase yet?) that I'd share it with you the rest of you.

So here's my interview with Beth. Enjoy!
Hey Beth! Why did you start this alphabet eating challenge?
Hey Rose! Well. I'd been mulling over what the hell to do for months. 2020 was supposed to be a big travel year for me. I was scheduled for India and Nepal in April and of course, ended up stuck in my houseshare in London, eating my feelings.

I have three housemates, all of whom are better cooks than me, and it became a running joke that all I eat is cheese wraps. When we had to start staying home again in November, I figured it was time to shake things up.

Missing the world, I decided that cooking international cuisines was a no brainer. But I knew if I wasn't careful, I'd revert to wraps, or not stretch myself, or start arguing that putting ramen on a pizza was Japanese food. I needed rules. The logical answer was, obviously (?), to do every single country. And to go alphabetically so I couldn't do the easy ones first.

One miserably wet afternoon, I decided to do it. I happened to have the ingredients for an Afghan dish and blindly went for it. All very 2020 chaotic.
Tell us about the meals you've made so far?
Sure! Here goes…

Afghanistan – Kabuli Pulao. This was super tasty, a twice-cooked savoury fragrant rice with slow-cooked chicken, topped with a caramelised carrots, almonds and raisins.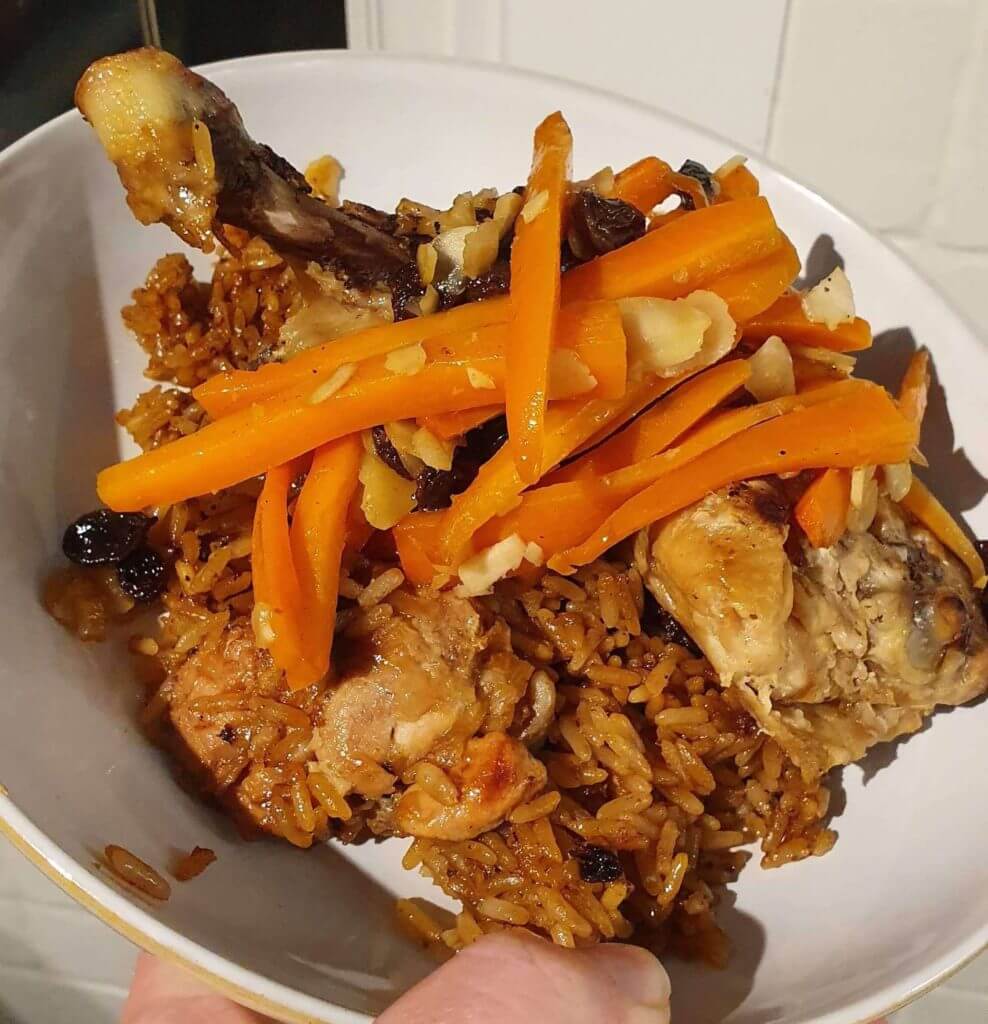 Albania – Tavë Kosi. This was a weird one. Slooooow-cooked garlicky lamb (yom) with a thick layer of baked, greek yoghurty custard ( :s). This one is not gunna become a regular feature!

Algeria – Garantita. This smelled odd, pre-cooked. It's a chickpea flour, nutmeg-topped pancakey thing. The texture is a bit like cornbread and, once cooked, it's tasty with harissa. I'd go rogue and have it as a base for eggs and chorizo if I did it again.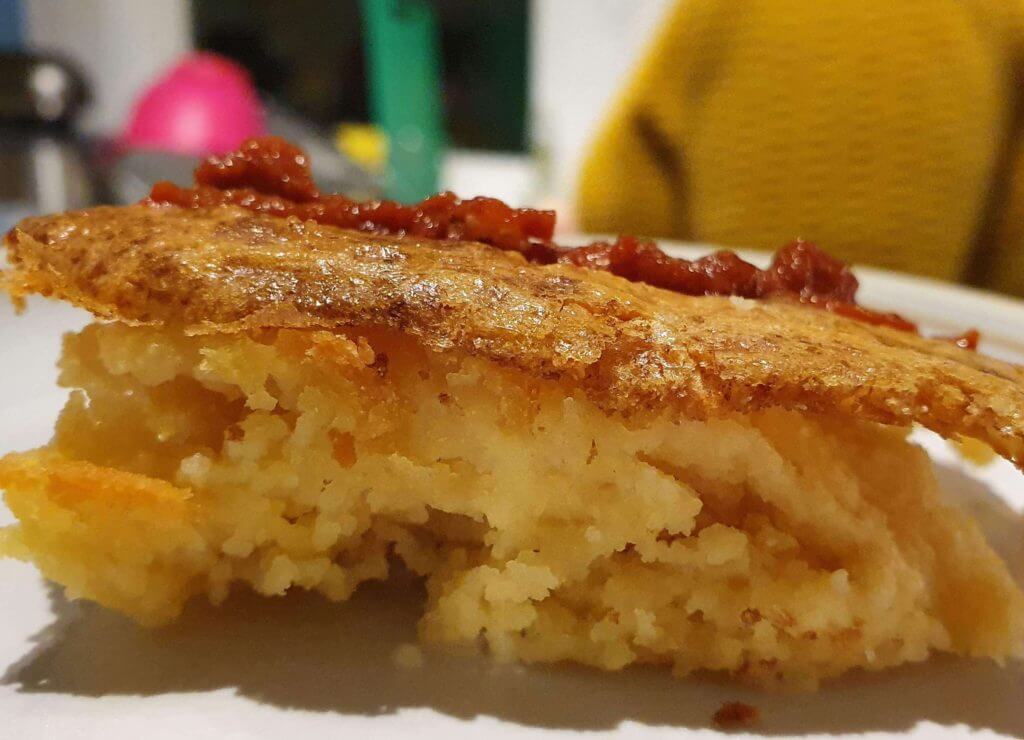 Andorra – Escudella. A meaty carbstravaganza of a stew. Savoury, happy comfort food with a bone marrow base.

Angola – Muamba chicken. Really tasty sweet potato, okra and chicken curry, spiced with scotch bonnets and cooked in palm oil. Would definitely make again.

Anguilla – Pigeon peas and rice. An easy, creamy coconut milk and chicken stock rice dish that will probably go into regular rotation.

Antigua & Barbuda – Ducana/Duckanoo. Another one that intimidated me: cornmeal, sweet potato and coconut dumplings, steamed in a banana leaf. It turned out really well – they kinda have a suet-y texture and a carrot cake-adjacent taste.

Argentina – Empanadas mendocinas and chimichurri. Pretty proud of how my dough turned out and, while I don't think anyone will be adopting me as their nana based on my shocking crimping, I'm excited to have another go at empanadas later in the alphabet.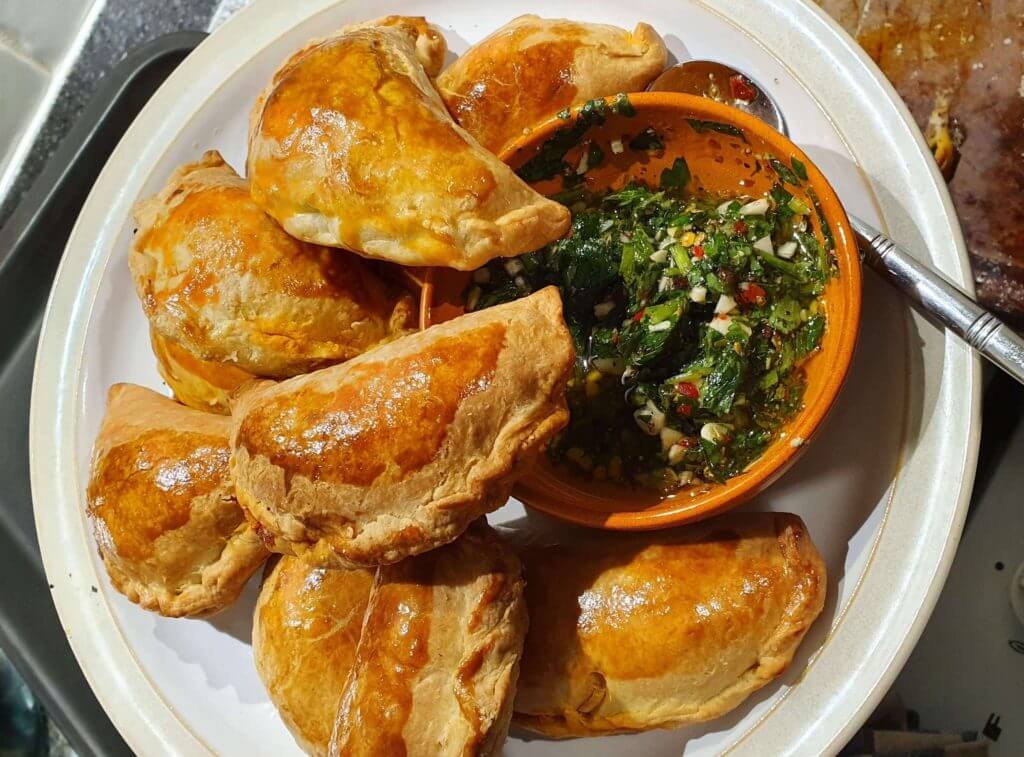 Armenia – Lyulya lamb kebabs, aubergine casserole and rice pilaf. The kebabs were a bit of a miss texture-wise; I need to learn how to stick meat on a skewer. But everything was tasty and I really liked the crispy butter-fried vermicelli in the rice.

Australia – I literally just made Lamingtons (an Australian sponge cake) tonight. Absolute scenes of carnage in the kitchen. It was the toughest country so far to identify a dish, and the messiest by far. I'll be picking coconut off my cat for a week.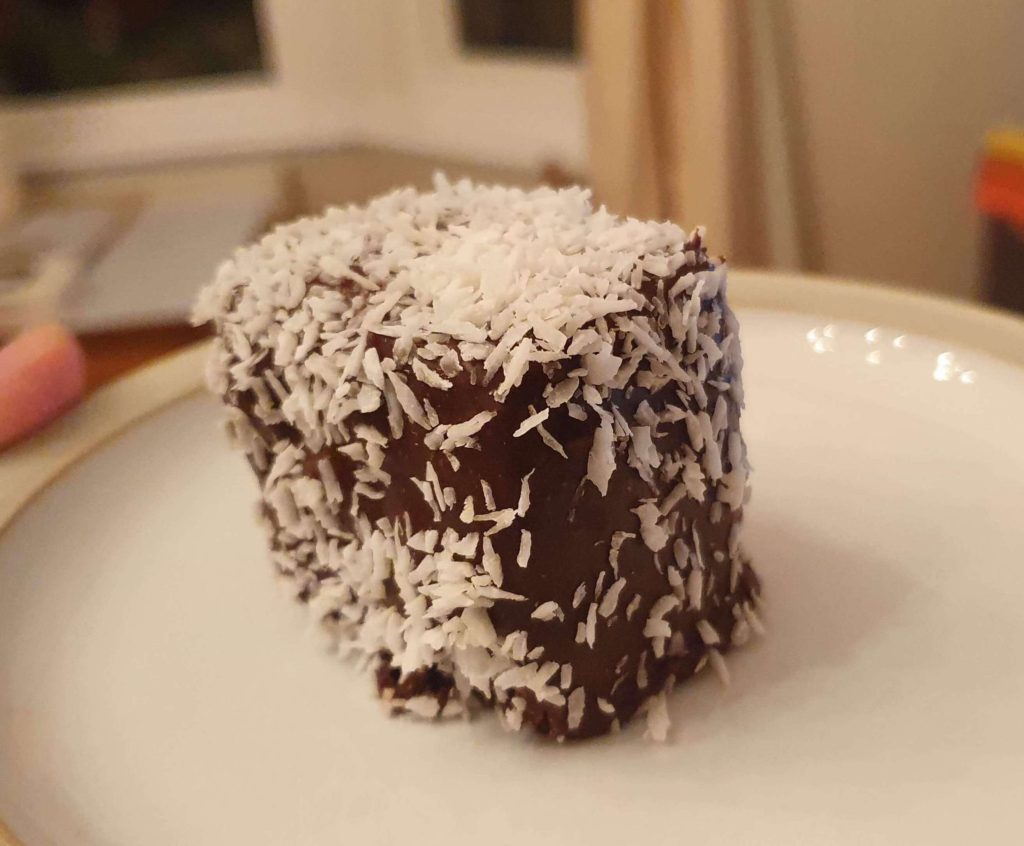 What has been your favourite?
Probably Afghanistan actually, it was just so tasty. I barely ever cook rice so cooking it twice in one dish seemed wild. But it was great – extra flavour and texture and the caramelised topping was just *dramatic finger kiss*.

Angola is a close second. The palm oil freaked me out but it turned out really well and was one of the quickest dishes to date. Who knew I could cook okra and like it!
Anything new you've learnt about a country by making its national dish?
Well, it's often really unclear what the national dish is. I have a Lonely Planet book that has a spread per country (which I'm using for the country list as it includes contested territories which I'm keen to cover) and suggests some ideas of what to eat/drink/watch/read to get a taste of each country.
Sometimes that helps, other times it says 'pomegranate' and either way, I make sure to do research because LP obviously have that Western Gaze and I want to be as authentic as possible.

Invariably, I find myself in a spiral of regional sparring, national pride-offs over a shared dish, controversial dishes with long colonial roots etc. So I suppose the main thing I learn every time is that food is emotional, important to people and tells stories of all kinds. Usually, I try to find cooking blogs from real people to connect to that narrative.
I also learned a lot about palm oil as both a massive sustainability issue as its currently produced, but also a potential ecologically-viable product if farmed and shopped responsibly.
I need to do more research into legends and stuff though. There must be a haunted crypt cake or something I can make. Mostly though, I'm too hungry to dig too deep.
What will you be making next?
Next up is Austria, which is the first country I've got to that I've actually been to!

That makes things a bit trickier as I need to decide whether or not to stick to things I've never eaten before. I think the national dish is technically tafelspitz (boiled beef stew) or you could argue for Wiener Schnitzel.

I've eaten both, and my housemates who normally get fed as payment for the amount of mess I make (and do my washing up. Win) aren't keen on either (one is German, the other lived in Austria for a year).

Feeling a bit conflicted so I may explore other options as Austria has a load of traditional dishes and regional specials. If only it weren't so difficult to make a käsekrainer (sausages stuffed with chunks of cheese) from scratch, I'd do that but I think taking up butchery might be a step too far?
You're still on 'A'. Do you think you'll make it to Z before we get our lives back?
I'm no mathematician but I did an equation and at my current rate I'll be done sometime in 2022… hopefully, we'll be back travelling long before then!

Pretty excited to get to B next week though, except the Bahamas is first and their national dish is conch (sea snails) and I have no idea how to get around the lack of fresh conches in London. Help?
Thanks for reading!
Follow Beth on Instagram to see what she cooks next!
Read my other interviews with solo travellers Cassie and Lucy of Absolutely Lucy!
Liked this? Pin it for later!