This post may contain affiliate links to things like tours, hotels, Amazon associates and products. These help me earn a small commission at no additional charge to you.
Important note – Duara Travels are no longer operating. I'm leaving this blog up for memories.

Recently, I did something a bit different. Let me explain.
As a digital nomad in Chiang Mai, my days look a bit like this: coffee, breakfast, work, aircon, more coffee, dinner with friends or a Netflix binge. When I was a backpacker in Thailand, they looked more like this: 7Eleven cheese toasties, sightseeing, temples, massages, pad Thai, nights out, long lie-ins. On repeat!

It's easy to get stuck in your habits in Thailand. I absolutely love this beautiful country with its spectacular sunsets, world-class temples and friendly locals, but I'll admit it can be hard to get off the tourist track. Visitors frequently make the pilgrimage to Bangkok, Chiang Mai and the islands, yet so much of the country gets overlooked.

That was why I was so excited to partner up with Duara Travels and discover a different, more local side to Thailand.
Who are Duara Travels?
Duara are a sustainable travel company who focus on mutually beneficial homestays. Travellers get to experience a more authentic side to the country they're visiting, while the local hosts benefit from ethical tourism. Instead of your money staying with Western hotel chains and profit-hungry tour companies, it goes where it's most needed.

You get to learn about a different culture, while the locals learn about yours. How perfect does that sound?

I'd worked with Duara before in Bali so I was excited to do so again. You can browse their homestays in Thailand, Indonesia, Sri Lanka, Vietnam, Nepal, Tanzania, Kenya and Ghana here.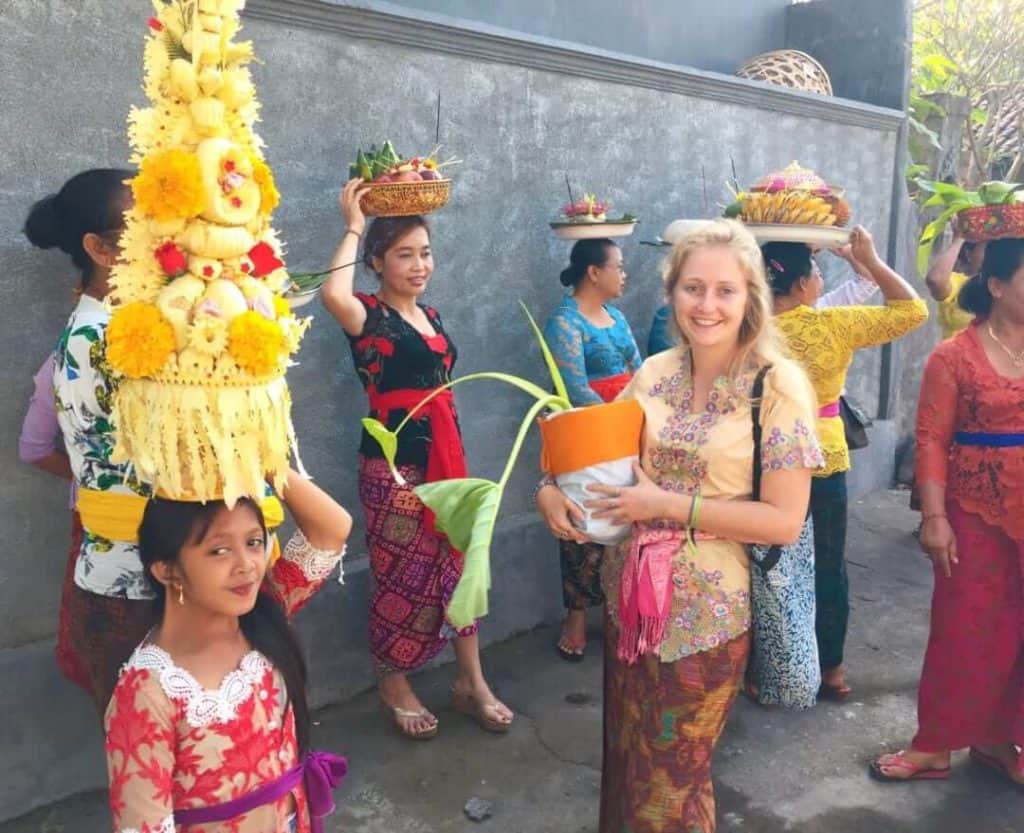 So last week, I packed myself a weekend bag, left my aircon bedroom behind and headed on an off-grid adventure…
Where is Tung Lakorn?
This small farmers village is located in the north of Thailand, about an hour's drive from Chiang Mai. There are a few options for getting there including local songthaew (a type of shared taxi) for 80 baht, or pick-up by car from one of the locals.

The main thing putting Tung Lakorn on the map is the nearby elephant sanctuary. Aside from this, the sleepy village is totally unknown by the tourists and travel guidebooks, something that makes it ripe for exploration.

So why come to Tung Lakorn for a local homestay experience? There are no night markets here, no mani-pedis and certainly no quirky coffee shops. But I think Tung Lakorn has something you'll love even more!

Let's run through my 5 reasons to visit a local homestay while in Thailand…
1. Ditch the tourist trail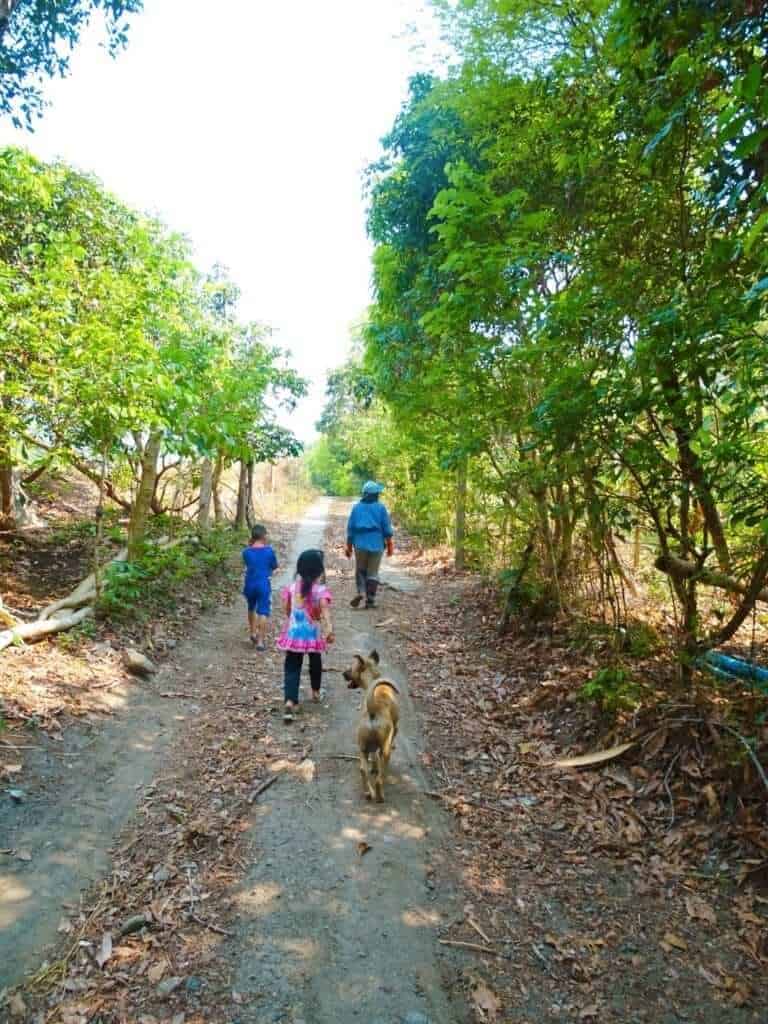 Don't get me wrong, Thailand's tourist trail is a pretty cool place to be! I've had some fantastic nights in Bangkok, learnt to scuba dive on Koh Tao and chilled out in Chiang Mai. But, for me, a trip to a country is so much more fulfilling when I learn about the local culture, food and language. Not only do I have a more memorable and well-rounded experience, but I also feel like a better traveller. Getting off-grid can sometimes be hard work, but the rewards are always worth it!

When you visit a Duara homestay, you really get away from the tourist trail. You have the opportunity to see how the locals live, how they spend their leisure time and how they carry out their daily activities and chores. In Tung Lakorn, I got to hang out with my host family as they harvested crops for their animals, took walks around their gorgeous village, and helped them prepare our delicious meals.
2. Experience the real local cuisine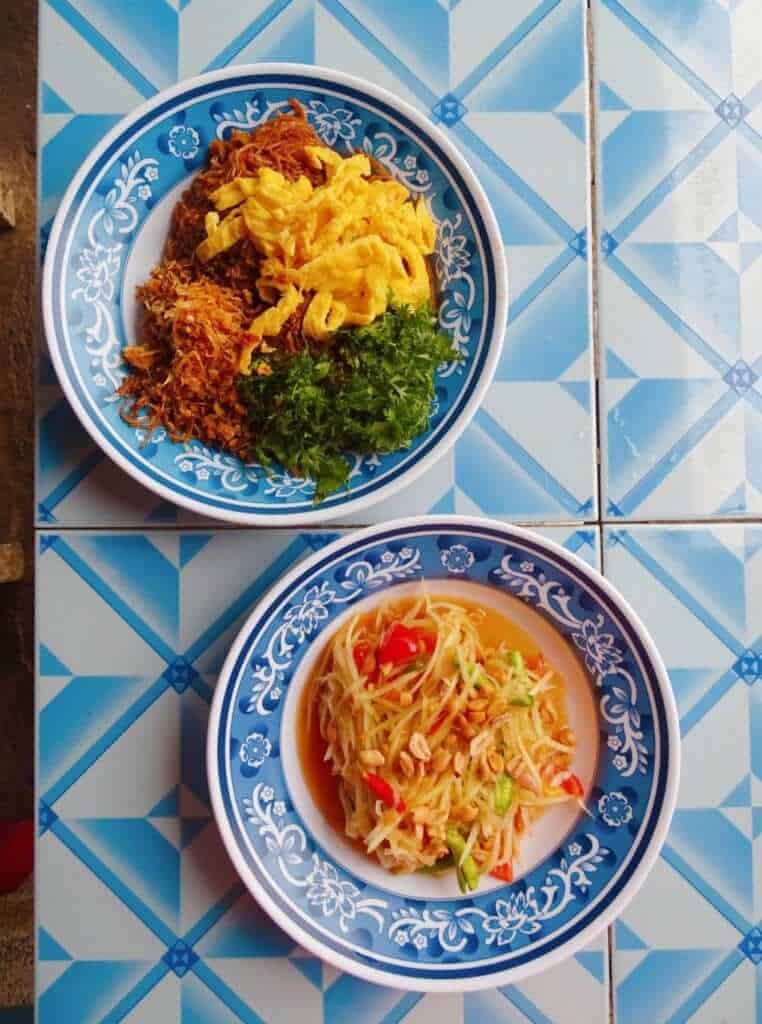 If you know me, you won't be surprised the topic of food has come up so quickly! Wherever you go in the world, the food the tourists eat will differ from the food the locals eat. Night markets in Chiang Mai dole out pad Thai even though it's really a Southern Thai dish, plus the prices are often inflated at tourist restaurants and markets.

I knew I'd have an authentic eating experience in Tung Lakorn but I wasn't aware just how much delicious food I'd be served. There was so much variety and I never ate the same thing twice during the 3 days I was there.
Some of the best bits included:
Moo ping (flavoursome grilled pork eaten for breakfast with sticky rice)
Kanom jeen nam ngiew (a spicy tomato-based noodle dish)
Sai ua (spicy sausage made with pork, chilli paste & lemongrass)
Thai omelette served in banana leaf boats
Refreshing papaya salad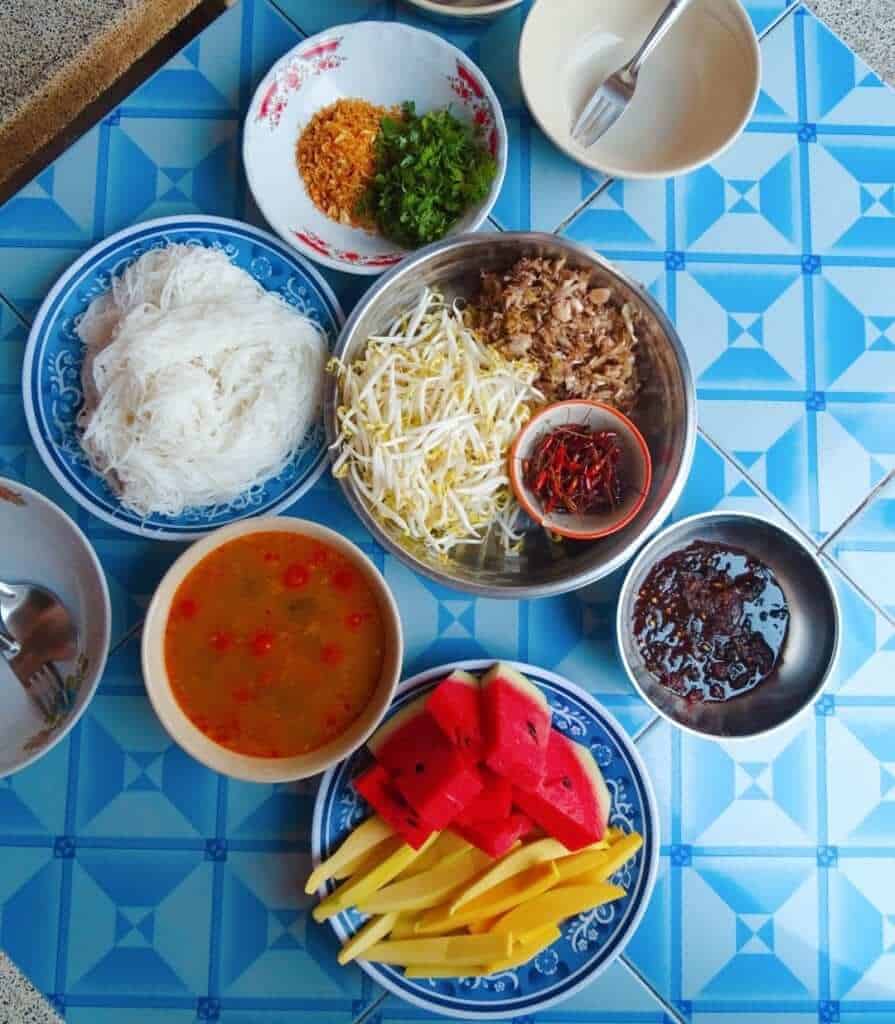 I also really liked that I got to help out with the cooking if I wanted. It was like a mini private cooking class!

Pe Pen, my host mum, is locally renowned for her Thai spicy sausage recipe and regularly makes 10kg to sell to her friends and neighbours. I got to see the process and eat the finished product which was even tastier than the famous versions I've tried in Chiang Mai.
3. See Thailand untouched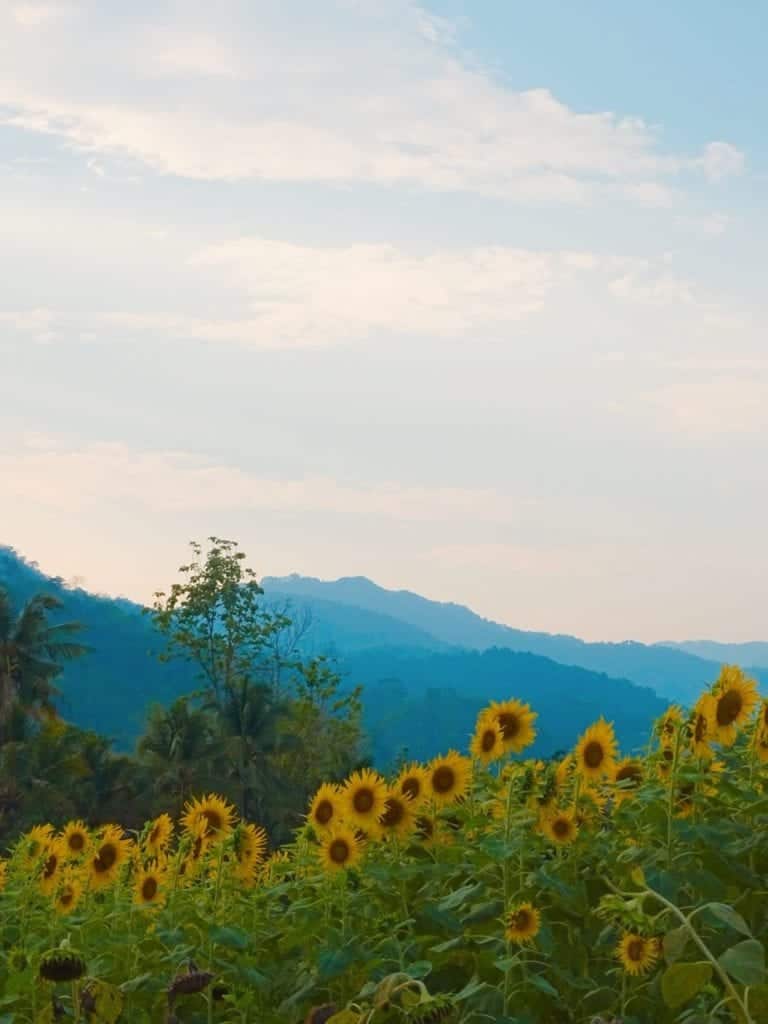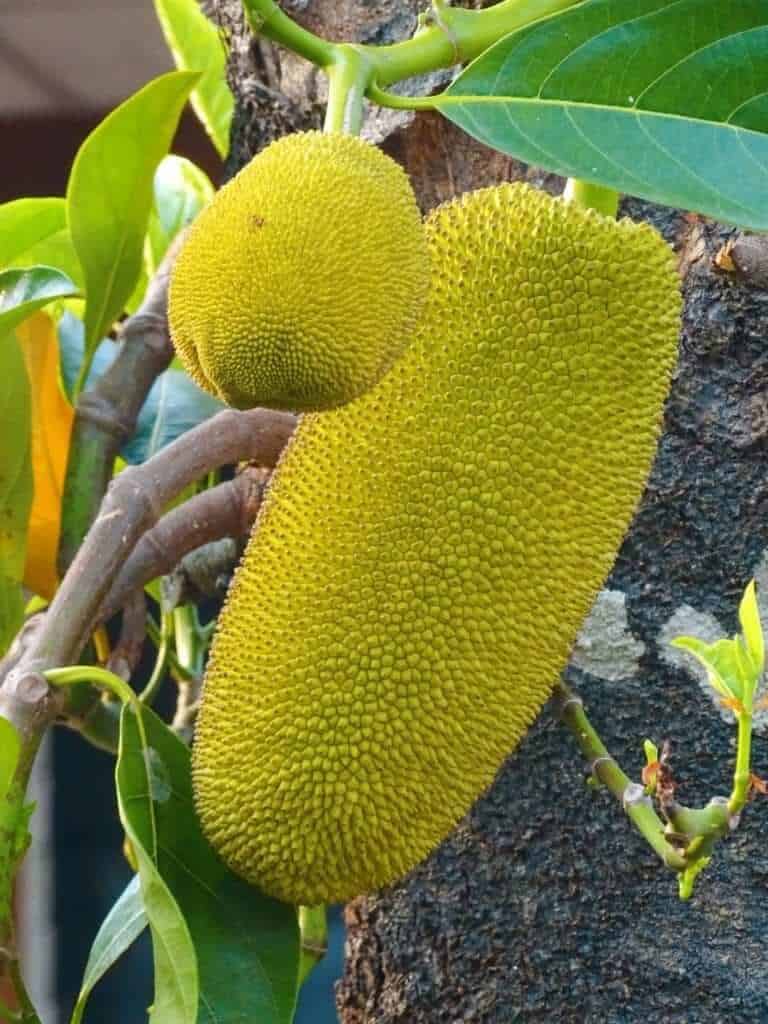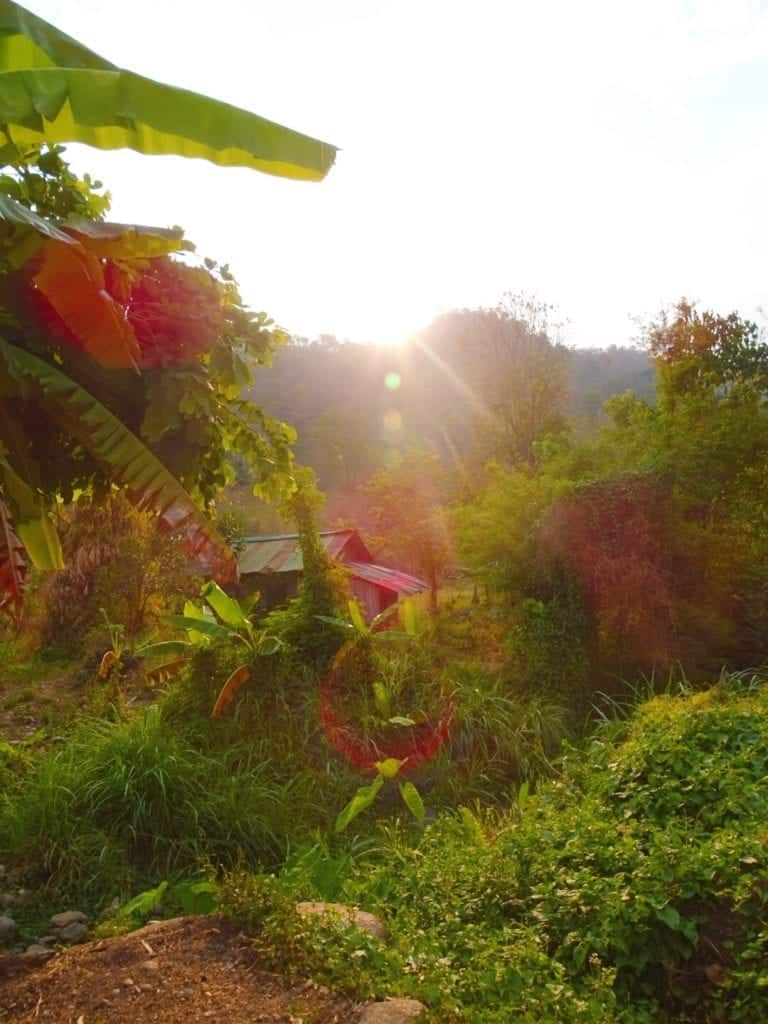 I always knew Thailand was beautiful but I didn't realise how glorious and green it is, even in the hot season. When you think of Thailand, you usually visualise sea, sand and sky, or the jutting limestone cliffs of Maya Bay. Up north, there's actually a lot of jungle, and even wild elephants. Apparently, tigers used to live in these parts but sadly they are no more.

Around Tung Lakorn, you'll spy so much wildlife, plant life and fresh fruit which you can pluck straight from the trees (though maybe follow your host family's lead on this in case there's anything poisonous about!). Jackfruit is my favourite Asian fruit and it's found in abundance around Tung Lakorn, apparently making savoury curries when picked before it's ripe.
4. Learn about a culture different to yours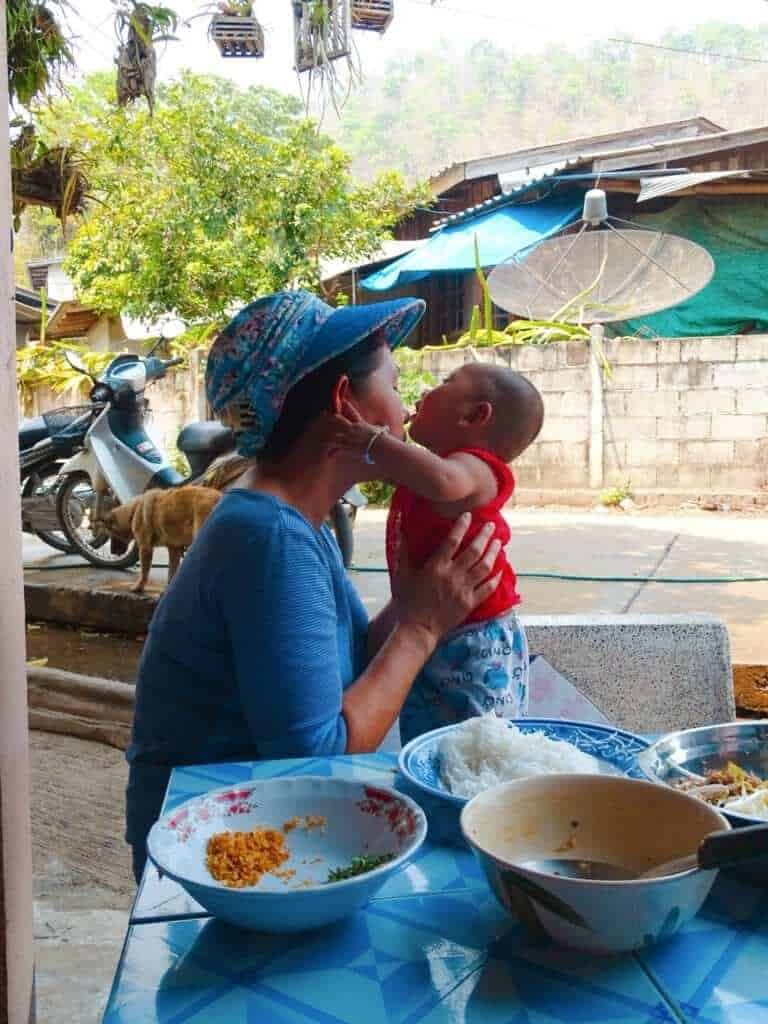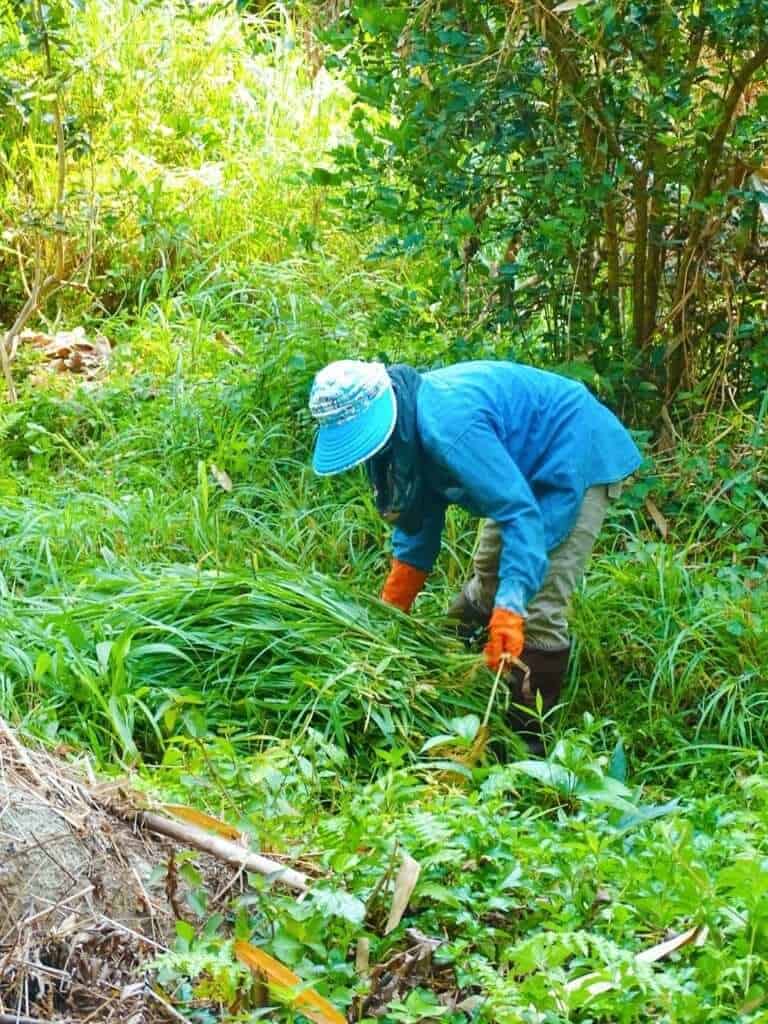 I don't know about you, but the lives of people around the world fascinate me. I always wonder whether we're fundamentally different or if it simply comes down to culture and lifestyle. I'm shifting towards the latter. While the people of Tung Lakorn certainly have different motivations, careers, religions and leisure activities to my friends and family back home, I don't think we're that different deep down.

After I took this photo above of Pe Pen with her nephew, I stumbled across a photo on my phone of me and my mum when I was a baby. The photo was almost a mirror image, from our stance to the loving expressions of Pe Pen and my mum.

Without these off-grid travel experiences, I wouldn't have these interesting comparisons or be able to form such opinions. Whatever your view, I believe it's a blessing to see a side to the world that enables you to question it. The more I get off-grid, the more I learn and grow. I think the same applies to everyone!
5. A rare chance to unwind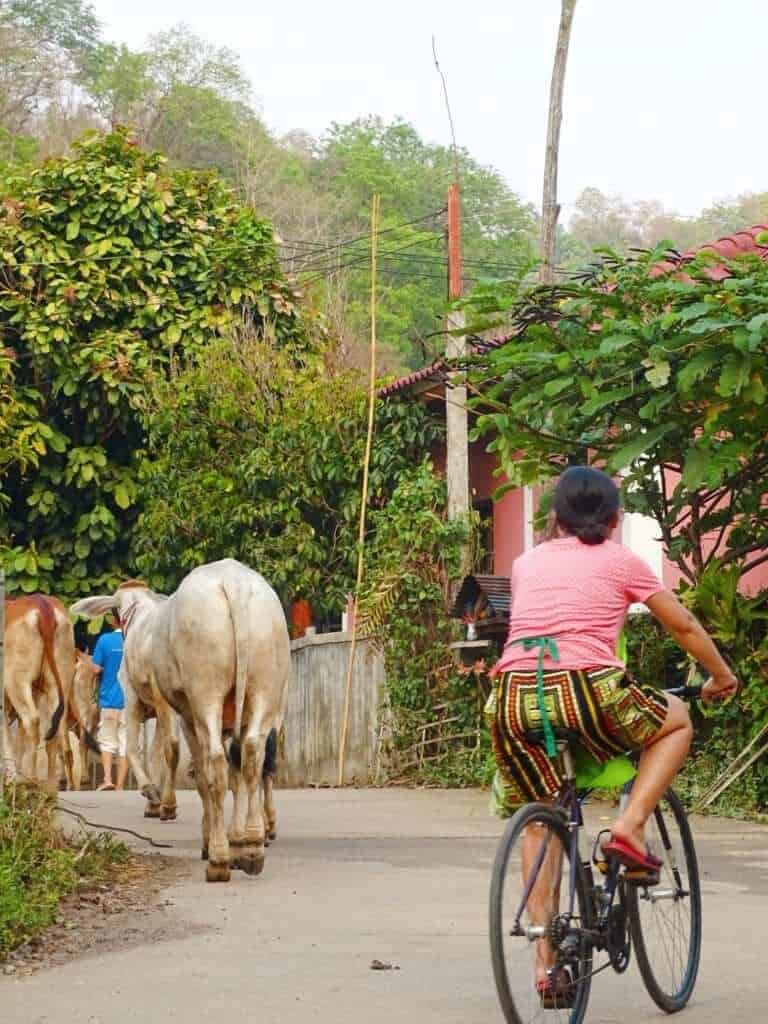 Certain social media platforms would have you believe travel is a blissful holiday from which you return tanned and relaxed. Um, no! Travel can be just as much about long bus journeys, noisy hostels, stressful communications and being out of your comfort zone, especially if you move around at a fast pace.

During my homestay experience, I really valued the chance to switch off and enjoy a slower pace of life. It's up to you how many activities you join, so you can just kick back with a book if that suits you. The time away from Wi-Fi (though I did have mobile data) was great for switching off and engaging with the people around me. We all need that sometimes, right?
What's an average day in a Duara homestay?
This is really hard to say as every day is different, something that makes it so special. The locals usually get up early so it's likely you will, too. Whenever I emerged from my room in the mornings, a feast was waiting for breakfast. It probably won't be your usual Western breakfast but I would say it was better. This moo ping (grilled pork) feast was my favourite breakfast in Tung Lakorn.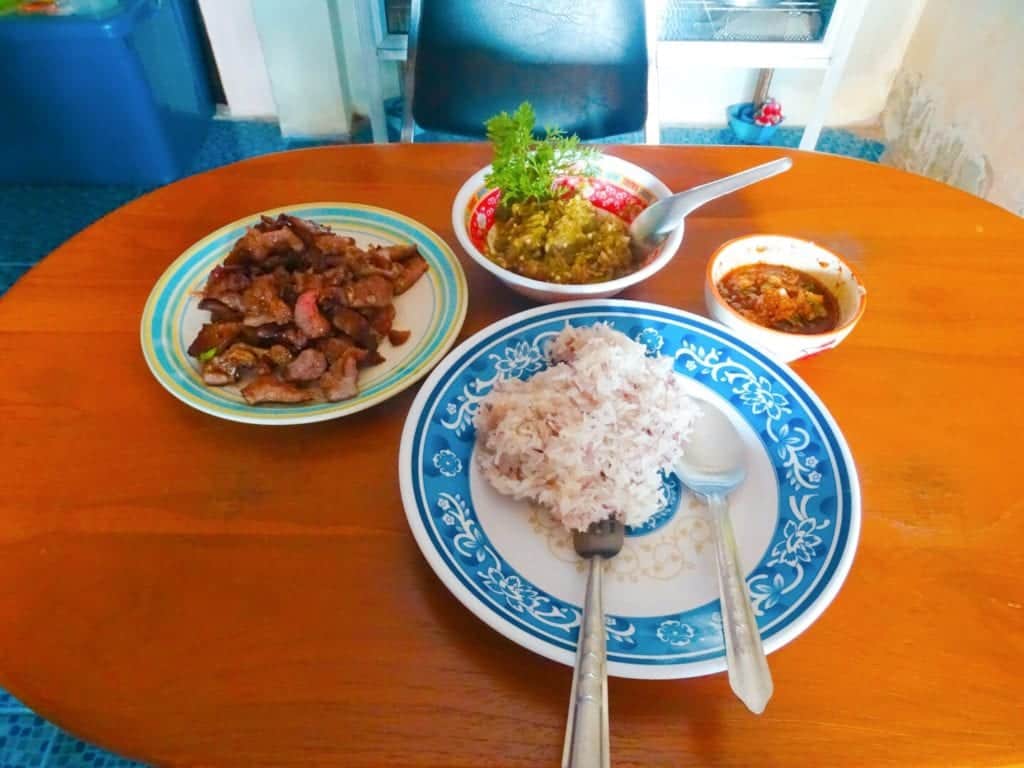 After that, you might head to the local market or temple with your host family. Another option is joining them for their daily activities, anything from feeding the animals to collecting food from the forest. In Tung Lakorn, there are some adventurous options available including bamboo rafting and visiting the nearby elephant orphanage. Whatever you choose, life in local villages is closely tied around meal times, so you'll likely dine with the whole family for lunch or dinner.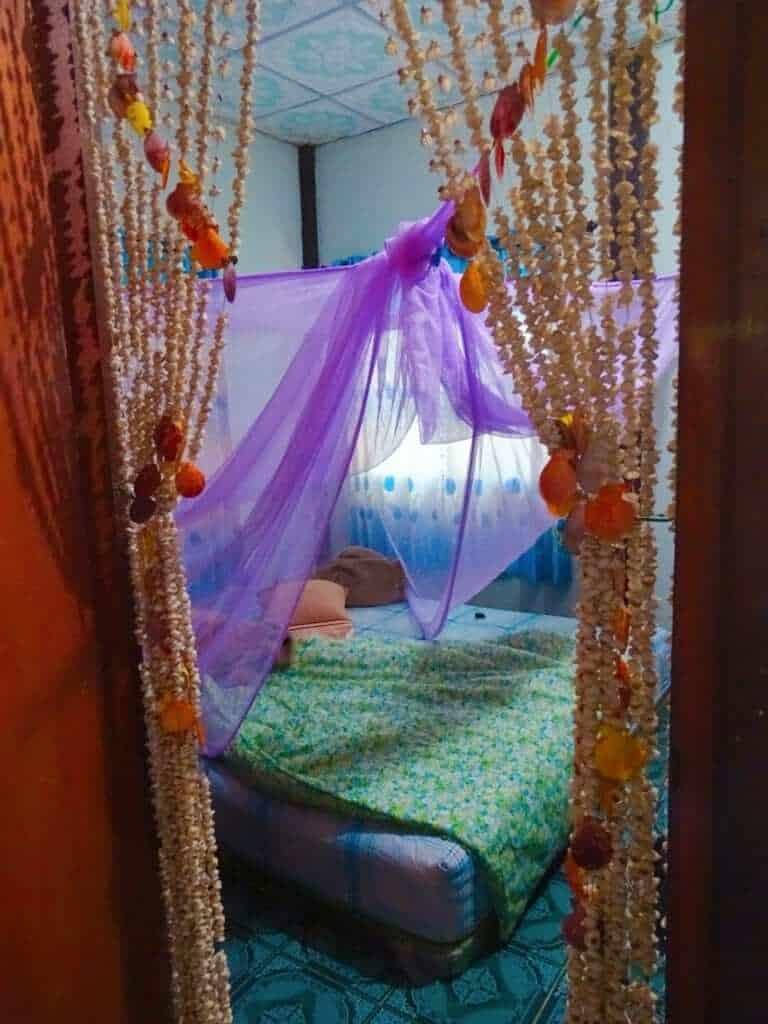 In terms of amenities, you'll have everything you need during a Duara homestay. Just don't expect a 5-star hotel! You get a double room (which you can share if travelling as a pair) and access to either a private or shared bathroom. Sometimes there's hot water but otherwise the shower might be cold, and of course you'll have a fan rather than aircon. In North Thailand, the temperature drops considerably at night so you don't need to worry about getting too hot while sleeping.
When to visit Tung Lakorn
I knew I was visiting North Thailand in the hot season but optimistically thought 'It'll be fine!'. I always forget how bad I am in the heat. From March onwards, it is very hot and humid so I would highly recommend a trip in the cooler season of September to February if possible. This applies to North Thailand as a whole, not just Tung Lakorn!
I'll leave you with a few final photos from my stay!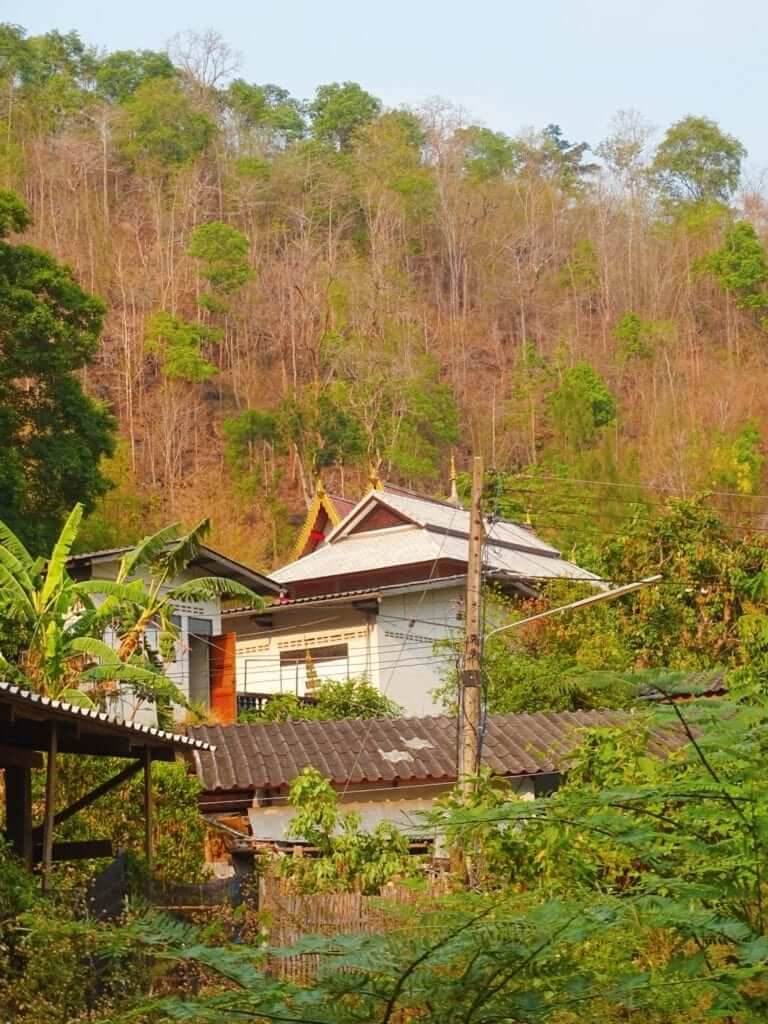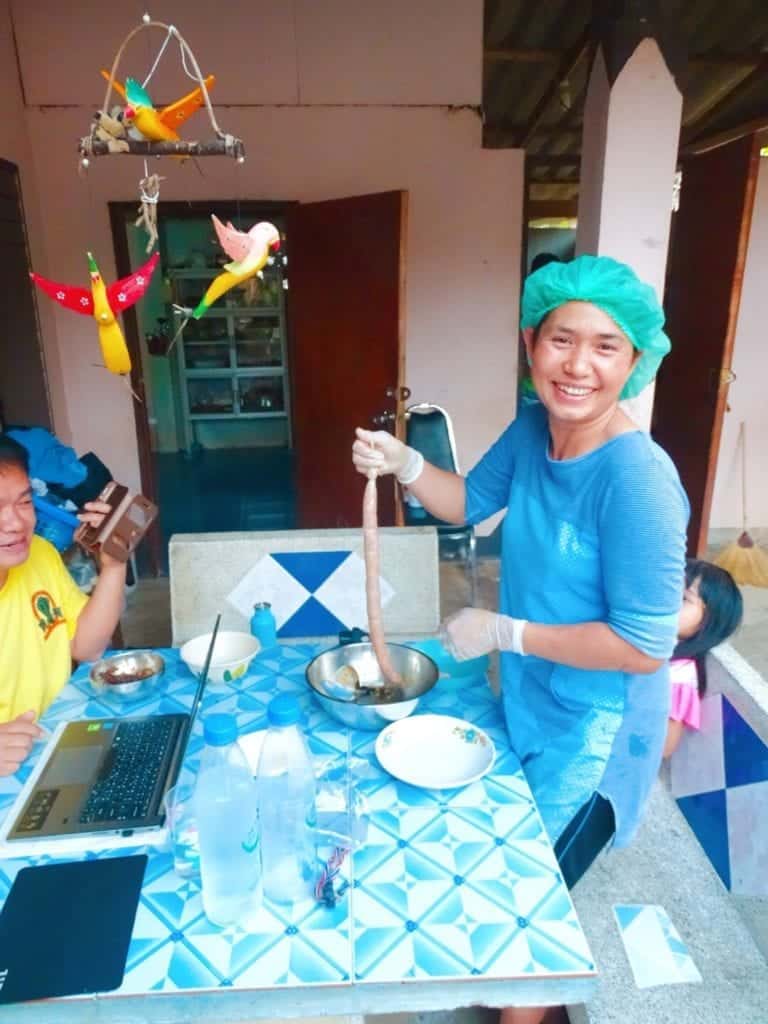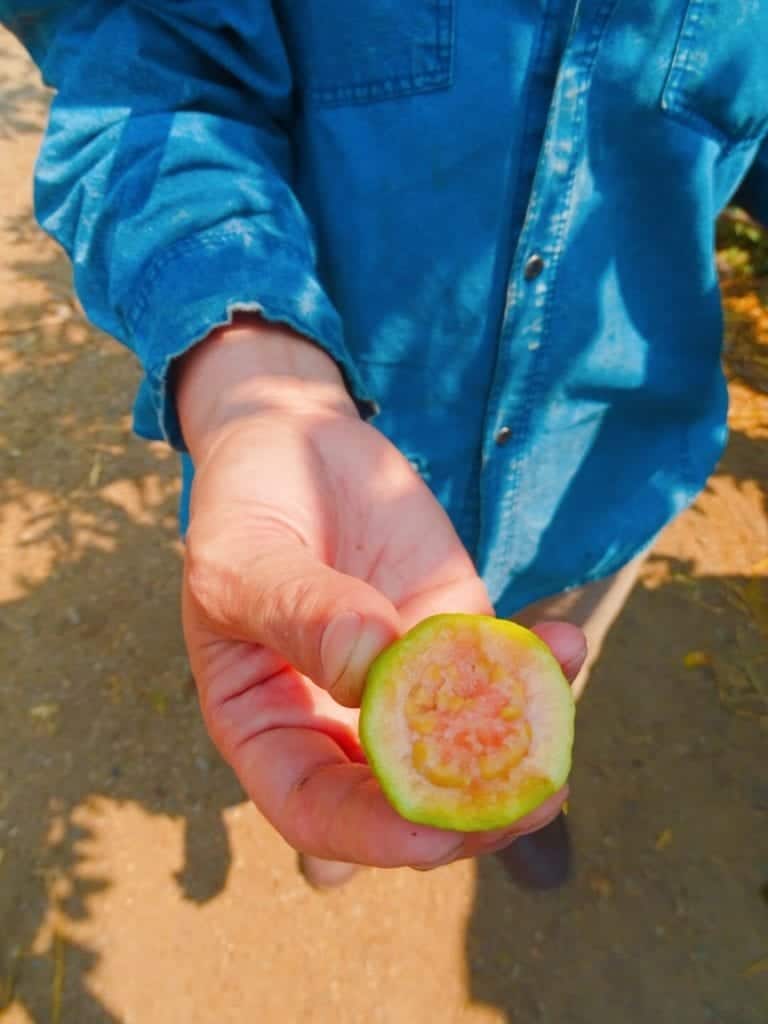 Thanks for reading!
See you next time for more adventures,
Rose
During my time in Tung Lakorn, I was hosted by Duara Travels, however all opinions are my own.