This post may contain affiliate links to things like tours, hotels, Amazon associates and products. These help me earn a small commission at no additional charge to you.
Hello lovely friends and readers. It's month 15 and summer in England is gorgeous. For once!
BTW – I started this series when I began working online and travelling full-time in May 2018. Read my other monthly round-ups here.
What happened in month 15, August '19?
I got back from my Eurotrip on the 7th of August so most of my month has been spent at my family home in England catching up on work, blogging and sleep whilst catching up with my loved ones. However the new destinations I saw in August include…
Bucharest, Romania
I was here during the first weekend of August and it turned out to be my least favourite place on the planet. If you follow me on Instagram you probably know why: the Old Town was packed with American burger bars and strip clubs. Charm was nowhere to be found. I really enjoyed Romania as a whole but I think the highlights are in Transylvania. I'd highly recommend escaping the capital if you can.
Sofia, Bulgaria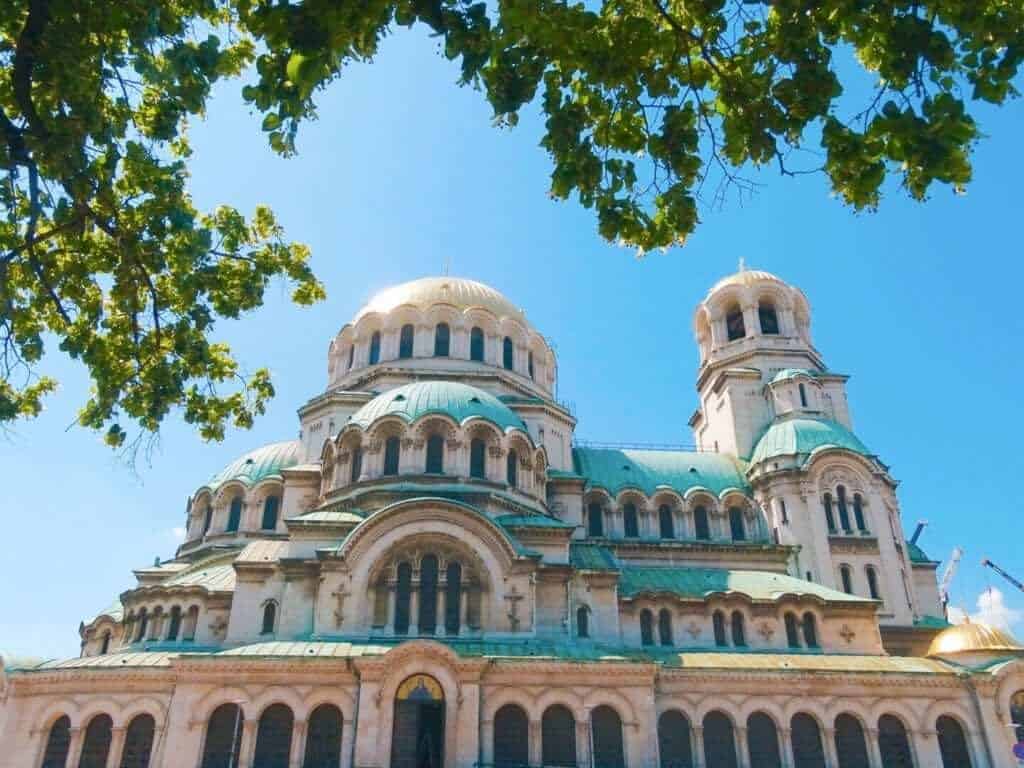 It's funny how places surprise you. The final stop of my Eurotrip was Sofia, the capital of Bulgaria, and I really liked it despite other travellers not raving about it. Sofia is small multi-faith city with mosques, churches and synagogues, as well as a fashionable cafe and bar scene evolving.
However, the highlight of my visit to Bulgaria was trekking in the Rila 7 Lakes area during a day trip from Sofia. How stunning is this landscape? I'd love to come back and explore more of Bulgaria in the future.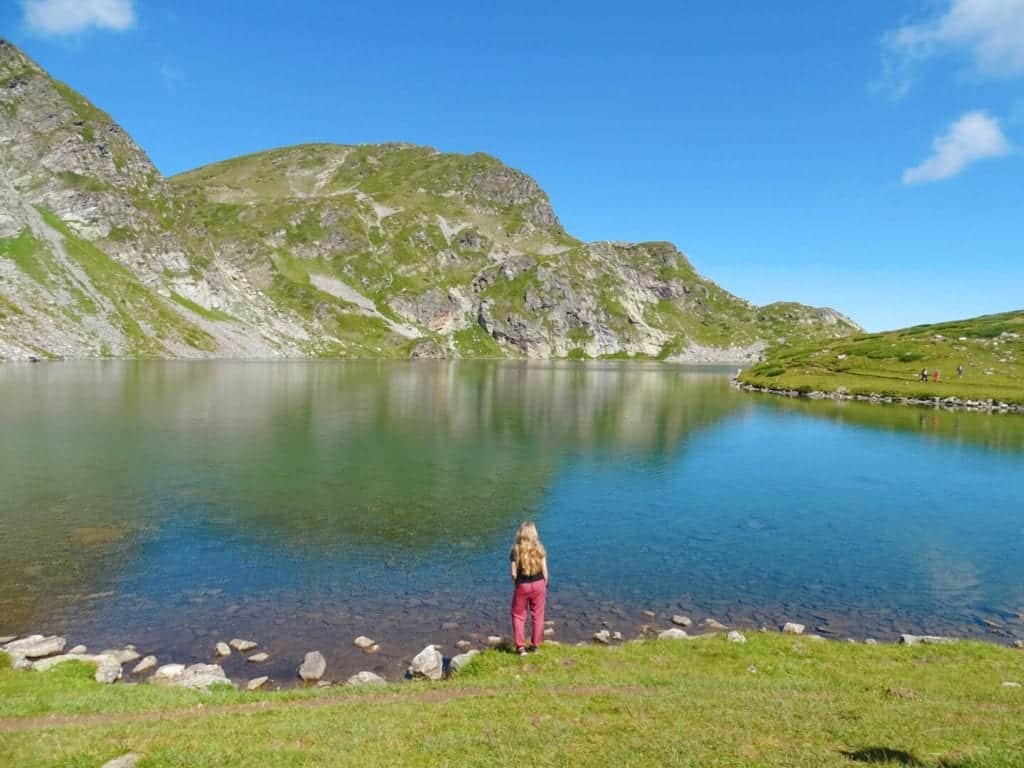 This will shock no one but I highly enjoyed digging into the local food. Bulgarian food is quite different to the carby, potato feasts I'd become accustomed to in Romania due to its location. With Greece and Turkey as neighbours, Bulgarian food is a bit lighter with Middle Eastern influences.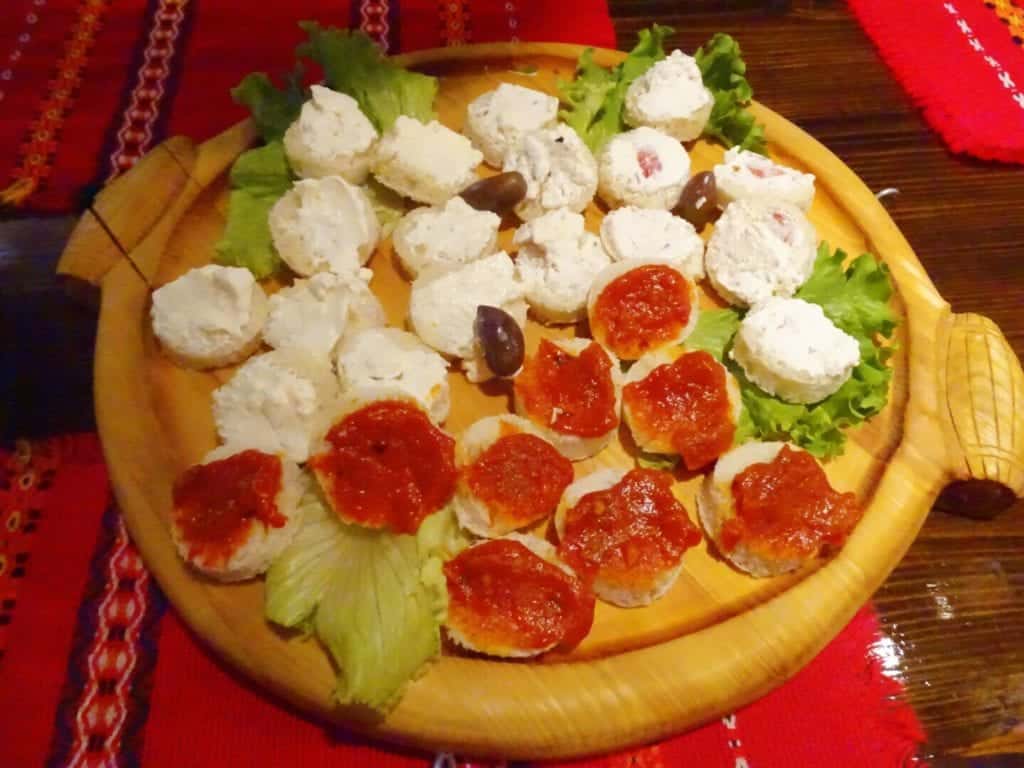 Dorset, England
During my second weekend at home in England, I headed away with my family to somewhere I'd not been in years: the English coast.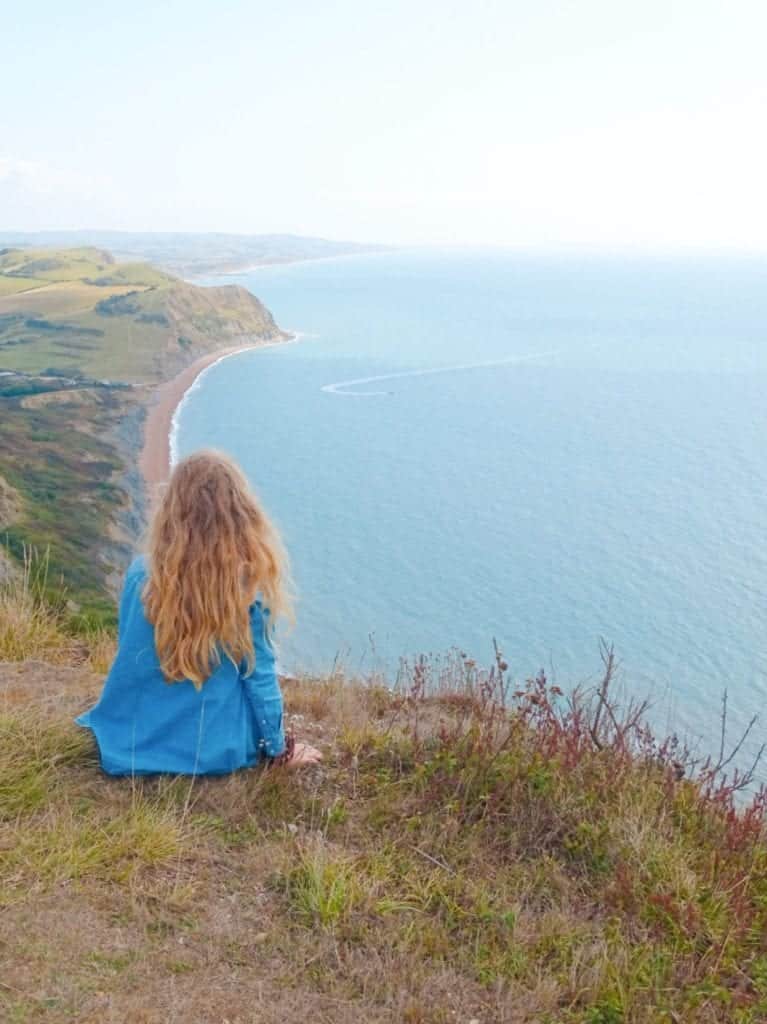 The best bit was getting to hang out together but I also enjoyed getting to see some more of my home country. For once, the weather played ball so went to the beach and did some coastal hikes in Dorset, seeing Lyme Regis, Bridport and West Bay. Oh, and ate a lot of fudge and ice cream!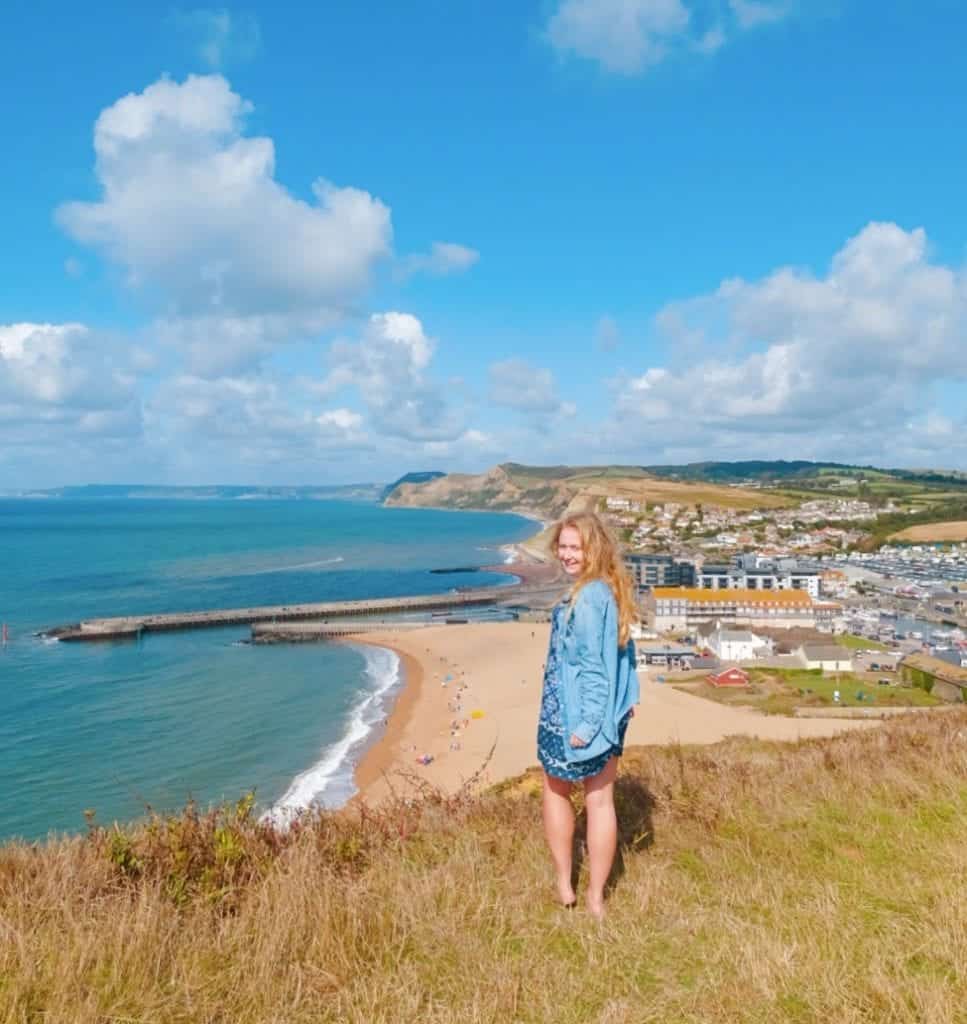 Nottinghill Carnival, London
I was thrilled my time at home coincided with one of my favourite events in England, Nottinghill Carnival. This massive celebration of Caribbean culture has been going on for 50 years and gets bigger and crazier each year. It began as a response and solution to race riots and nowadays receives 2 million+ guests each time!
The atmosphere is definitely intense and hectic at times but I always love going to Carnival. It's also a chance to eat tasty Caribbean food like patties and jerk chicken. So good!
General England chills
On the rare occasion it's sunny in England, how nice it is to sit outside with a G&T, fire up the barbeque and go swimming in a river! Here are a few photos of me at Oxford's Port Meadow with my friend Jenny's dog, Summer.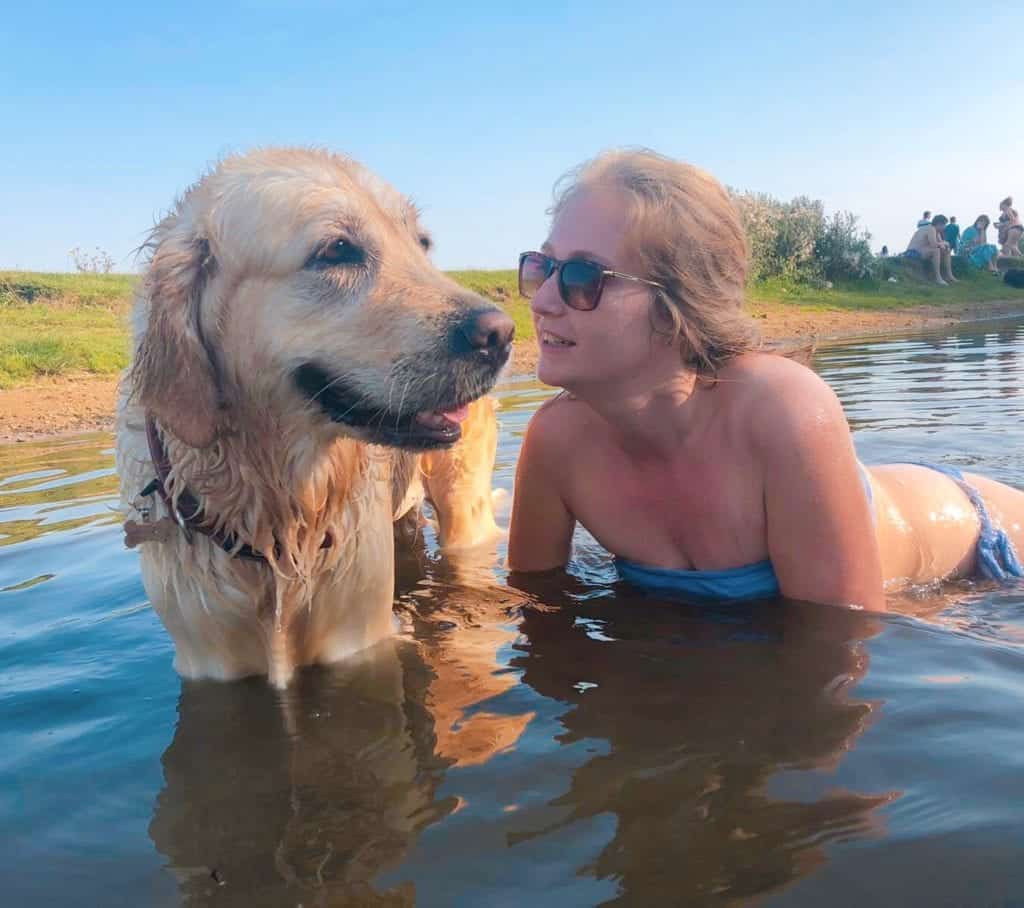 Best meal in August
Freshly battered fish 'n' chips with a sizeable dollop of mushy peas, sat beside the sea with my loved ones. FYI – it's not a proper serving of fish 'n' chips unless you're accidentally eating your own hair and there's a pesky seagull trying to nick your chips!
Also, can we please take a second to admire my Fab ice lolly? I hadn't had one of these for about 15 years and it was worth the wait.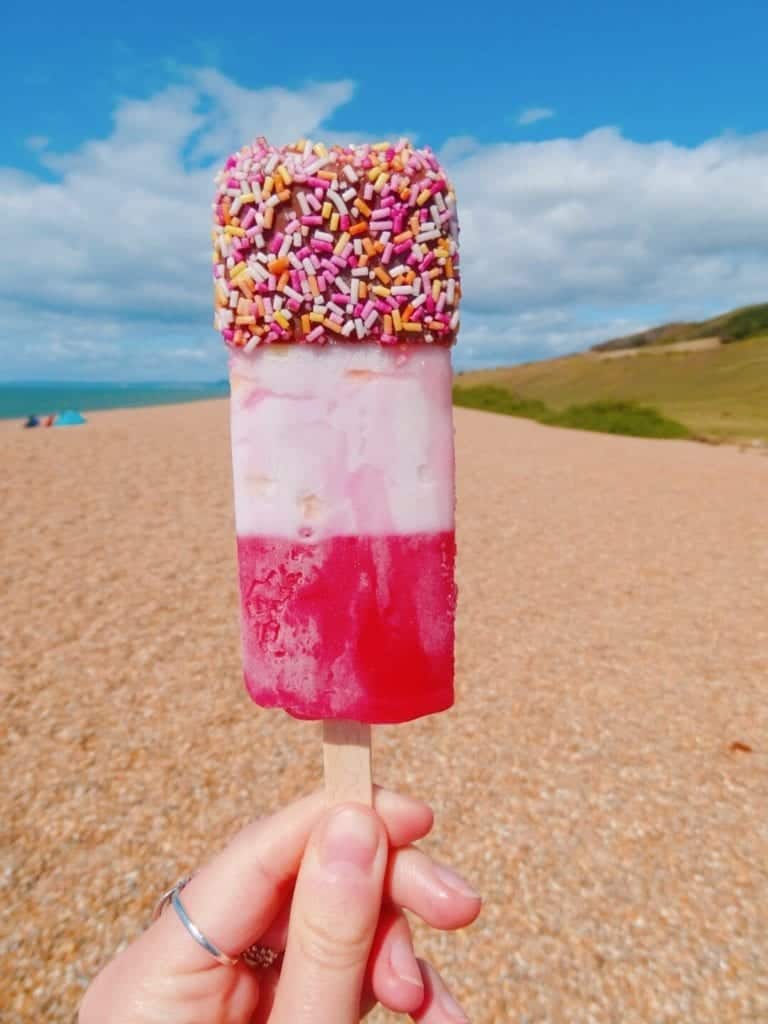 In August I was reading/watching/listening to…
Reading – Forgetting Time by Sharon Guskin. This book is a fiction novel about children who remember past lives and even though it's kind of far fetched, it's a really gripping read. Highly recommend if you like mysteries!
Watching – Dark Tourist on Netflix is fascinating! It investigates the strangest tourism experiences like the radiation-affected Chernobyl region and the suicide forest of Japan. It gives some interesting insights to places I probably wouldn't snoop around myself.
I also watched a couple of Stacey Dooley documentaries including one about the kidnap of young girls in Nigeria at the hands of Boko Haram and their recruitment into terrorism, and another about the high murder rates of First Nation Canadian woman and the government's lack of urgency to look into them. Both of these were pretty harrowing but so important to raise awareness of these issues.
Listening to – What the Pho podcast. Nick and Amy have recently been everywhere I'm about to go which always makes for a good listen. I particularly enjoyed learning animal facts during the Galapagos episode, somewhere I'll hopefully visit during my time in South America. They interview travel experts in their podcast which I find works well and keeps things interesting.
Where next?
My next plan is a big'un, travelling through Central and South America with no end date in sight. I'll be basing in Mexico from October until the new year, but I'll tell you all about that in next month's round-up.
For the next month, I plan to stay at home, focussing on work and my blog so I can enjoy myself when I begin travelling again. However, I'm also planning to visit London a couple of times in September, the first time for the Borderless Live travel conference. I can't wait to meet some other bloggers and hopefully some brands, too. I've even got my business cards ordered. Wish me luck!
Thanks for reading!
Read my other monthly round-ups here.
See you next time,
Rose